Federal judge bars Texas from enforcing book ban
The Texas Attorney General's office said Thursday it would move to reverse the injunction and appeal the judge's decision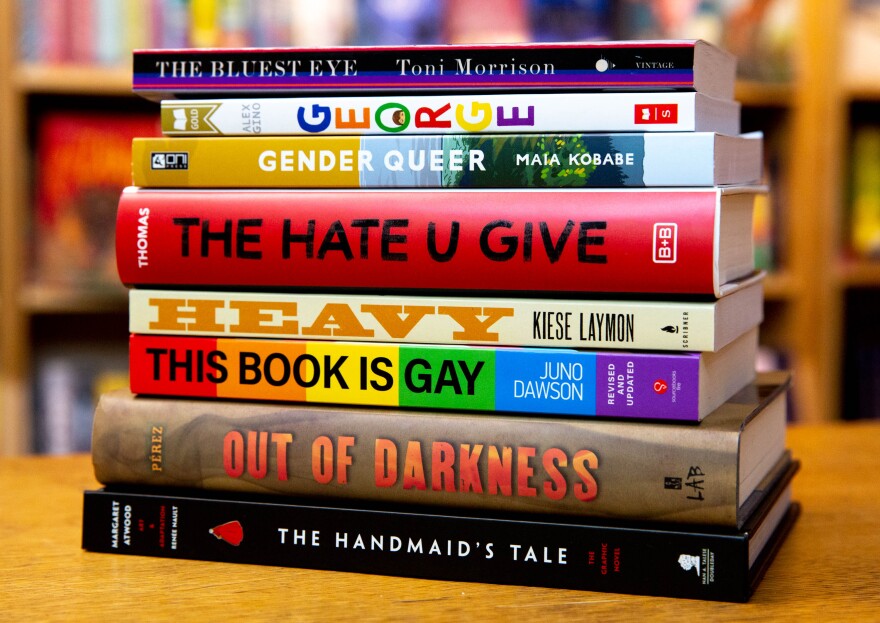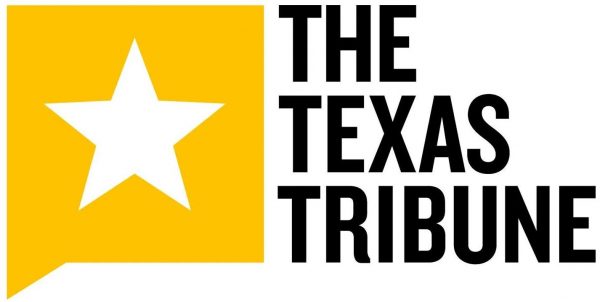 By Alejandro Serrano | AUSTIN, Texas – A federal judge said Thursday he will stop a new Texas law aimed at keeping sexually explicit materials off of school library shelves on the eve of the law going into effect, according to state attorneys and lawyers for a group who sued over the proposal.
District Judge Alan D. Albright indicated during a hearing that he will grant a temporary injunction sought by a group of book groups and sellers, including two Texas bookstores, who sued the state over House Bill 900 in July, the group's lawyers said in a statement. Albright will issue a written order in one to two weeks; in the meantime, the state cannot enforce the law, according to the statement.
HB 900, which was approved during this year's regular legislative session, requires school library vendors to rate all their books and materials for appropriateness before selling them to schools based on the presence of sex depictions or references. It also requires vendors to rank materials previously sold to schools and issue a recall for those that are deemed sexually explicit and are in active use by a school.
The plaintiffs argue that the law violates their constitutional rights by targeting protected speech with its broad and vague language. The lawsuit further alleges HB 900 would force plaintiffs to comply with the government's views, even if they do not agree with them, and that the law operates as prior restraint, which is government action that prohibits speech or other expression before the speech happens. The vendors say it is impossible for them to comply with the rating system because of the sheer volume of materials they would need to review.
The law also calls for creating state school library standards that prohibit sexually explicit materials, requiring parental consent for students to check out materials classified by vendors as "sexually relevant" and giving the Texas Education Agency authority to review a vendor's rating. If the TEA disagrees with the vendor's rating and gives it a different one, the vendor must use the agency's rating. Vendors who do not will be added to a list of vendors that schools cannot buy library materials from.
During the bill's legislative hearings, librarians and legal experts shared concerns and worries that its language would ensnare books that are not inappropriate and, to the contrary, may be titles important for students whose lived experiences may not be reflected in other literature.
The proposal, from Rep. Jared Patterson, R-Frisco, arrived amid an ongoing debate about what materials are appropriate to be stocked in school and public libraries. Patterson and supporters of such regulations say libraries are infested with inappropriate books that must be vetted and removed.
However, skeptics of that panic and literary advocates counter that the books singled out by politicians often explore sexuality and race, topics that have been swept up in culture-war politics but remain important for youth who may not be comfortable talking about such matters with others.
Despite the concerns, HB 900 sailed through the legislative process before Gov. Greg Abbott signed it in June. It was set to go into effect Friday; however, the law's language suggests the new requirements won't have to be fulfilled immediately.
Most, if not all, of the state's roughly 5.4 million public schoolchildren have already begun the 2023-2024 school year.
The lawsuit's plaintiffs include two bookstores, Austin's BookPeople and West Houston's Blue Willow Bookshop, as well as the American Booksellers Association, the Association of American Publishers, the Authors Guild and the Comic Book Legal Defense Fund.
The Texas Attorney General's office said Thursday it would move to reverse the injunction and appeal the judge's decision. The office had not received the judge's written order or decision by Thursday afternoon, a spokesperson said.
A court representative for Albright did not respond to an inquiry about his comments during Thursday's hearing, reported by the plaintiffs' lawyers and on social media by at least one plaintiff.
"We are grateful for the court's swift action in deciding to enjoin this law, in the process preserving the long-established rights of local communities to set their own standards; protecting the constitutionally protected speech of authors, booksellers, publishers and readers; preventing the state government from unlawfully compelling speech on the part of private citizens; and shielding Texas businesses from the imposition of impossibly onerous conditions," the plaintiffs said in a joint statement after the hearing. "We look forward to reading the court's full opinion once it is issued."
******************************************************************************************
The preceding article was previously published by the Texas Tribune and is republished with permission.
The full program is now LIVE for the 2023 Texas Tribune Festival, happening Sept. 21-23 in Austin. Explore the program featuring more than 100 unforgettable conversations coming to TribFest. Panel topics include the biggest 2024 races and what's ahead, how big cities in Texas and around the country are changing, the integrity of upcoming elections and so much more. See the full program.
Honest and unflinching journalism doesn't come free
Newsrooms across the country and in Texas are cutting back their coverage, leaving communities with less access to reliable news. It's one reason supporting independent journalism like the Tribune's is critical. This work is costly but important, and we rely on reader donations to help keep our stories free. Will you support our nonprofit newsroom with a donation of any amount?
ICE has detained lesbian mother from El Salvador since 2017
Jessica Patricia Barahona-Martinez has won asylum twice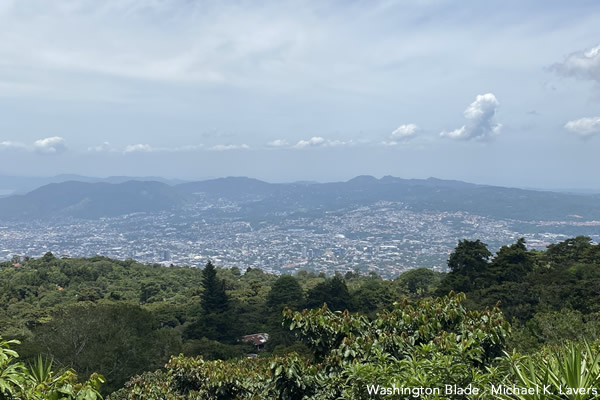 LAFAYETTE, La. — The American Civil Liberties Union and the ACLU of Louisiana on Wednesday asked a federal court to order the release of a lesbian mother from El Salvador who has been in U.S. Immigration and Customs Enforcement custody since June 2017
The writ for habeas corpus petition the ACLU filed in U.S. District for the Western District of Louisiana in Lafayette, La., on Jessica Patricia Barahona-Martinez's behalf notes she and her three children entered the U.S. on May 31, 2016, "fleeing persecution she faced in El Salvador as a lesbian, and because the government had falsely identified her as a gang member."
ICE released her "under conditions of supervision" and she "complied with these conditions for more than a year."
ACLU Staff Attorney My Khanh Ngo on Thursday told the Washington Blade during a telephone interview that Barahona-Martinez, 40, was living with her sister and other family members in Woodbridge, Va., when ICE arrested and detained her on June 26, 2017.
"The sole reason for her arrest and detention was an Interpol Red Notice that was based on a Salvadoran warrant related to a charge of aggravated extortion for up to $30 — a charge for which she had initially been acquitted," reads her petition.
She was at the Virginia Peninsula Regional Jail in Williamsburg, Va., before ICE transferred her to the Caroline Detention Facility in Bowling Green, Va., in October 2018. Barahona-Martinez arrived at the South Louisiana ICE Processing Center, a privately-run detention center the GEO Group, a Florida-based company, operates in Basile, La., in October 2020.
Barahona-Martinez's petition notes an immigration judge has granted her asylum twice, most recently in November 2019, "on the grounds that she faces persecution on account of her sexual orientation." The government appealed and the Board of Immigration Appeals, which the Justice Department oversees, ruled in their favor.
"In sustaining the government's appeal of that grant, the Board of Immigration Appeals ('BIA' or 'board') did not address the merits of her asylum claim," reads Barahona-Martinez's petition. "Instead, in a two-to-one decision, over a strong dissent, it held that petitioner was ineligible for asylum under the 'serious nonpolitical crime' bar. The majority relied on the then-pending Interpol Red Notice and the Salvadoran warrant to find there were 'serious reasons' for believing she had committed such a crime. The dissenting Board member pointed out that petitioner had not only been acquitted of the alleged offense once, but had also submitted credible evidence to back up her claim of innocence."
Her petition notes she appealed the Board of Immigration Appeals' decision to the 4th U.S. Circuit Court of Appeals in Richmond, Va., "which granted her a stay of removal pending appeal, reflecting it assessment of the likelihood of her success on the merits of her appeal." Her petition further indicates the Commission for the Control of Interpol's Files, an independent body that oversees whether Interpol properly processes personal data, in April "permanently deleted the Interpol Red Notice that had been lodged against Ms. Barahona-Martinez" after her new lawyer made the request.
"Her pro bono counsel has since filed a motion to reopen proceedings before the BIA on this ground, as it is relevant to the board's analysis of whether the serious nonpolitical crime bar applies to petitioner's case and renders her ineligible for asylum," reads the petition. "The government has agreed to hold her appeal in abeyance in light of the pending motion to reopen, yet ICE continues to detain Ms. Barahona-Martinez as her removal proceedings continue."
U.S. Rep. Mike Quigley (D-Ill.) in June 2020 told the Blade that detainees at the South Louisiana ICE Processing Center did not have access to toilet paper or soap for nine days. The Illinois Democrat also said staff were not required to wear masks and they did not implement social distancing policies to mitigate the spread of COVID-19.
Ngo said Barahona-Martinez is at increased risk for COVID-19 because she has asthma.
Ngo said a doctor gave Barahona-Martinez Tylenol when she showed COVID-19 symptoms, "and unsurprisingly she got extremely sick." Ngo told the Blade that Barahona-Martinez a few weeks ago went to the emergency room because of "excruciating stomach pain."
"It's clear that she's been deteriorating in detention, both physically and mentally," said Ngo.
Ngo told the Blade that Barahona-Martinez's asthma has become worse since arrived in Louisiana, and suffers panic attacks nearly every day. Ngo said the only way that Barahona-Martinez can "get back into a mental state that will keep her going" is by talking with her family.
"The food is rotten. She is afraid because she is gay in attention. She's been harassed and threatened by both officers and other detainees because of her sexual orientation," said Ngo. "She doesn't feel safe there at all. She tries to keep to herself."
Ngo said Barahona-Martinez works up to five hours a day in the facility's kitchen. She earns around $3 a day.
Transgender woman murdered after US deported her to El Salvador
Discrimination and violence based on sexual orientation and gender identity remains commonplace in El Salvador.
A court in San Salvador, the country's capital, in 2020 sentenced three police officers to 20 years in prison for the murder of Camila Díaz Córdova, a Transgender woman. 
Díaz asked for asylum in the U.S. because of violence against LGBTQ+ and intersex Salvadorans. The U.S. deported her in 2017, and her friend reported her missing at the end of January 2019. Díaz died at a San Salvador hospital on Feb. 3, 2019.
Barahona-Martinez is from San Salvador.
President Nayib Bukele in March 2022 declared a state of emergency that allowed his government to crackdown on rampant gang violence.
The Associated Press in July reported Salvadoran authorities have detained upwards of 70,000 people. Human Rights Watch and other groups say arbitrary arrests, torture of detainees and other human rights abuses have taken place since the crackdown began.
"The situation in El Salvador is much worse," Ngo told the Blade. "It was bad in 2016 when she [Barahona-Martinez] fled, but with the state of emergency that's in place right now, there's been a lot of reporting about how much worse conditions are in the prisons against people who are accused of being with the gangs. There's a lot of arbitrary detentions and killings and abuses."
Ngo said Salvadoran authorities tortured Barahona-Martinez after they arrested her. Ngo said her former criminal defense attorney told her that Barahona-Martinez would be "in danger if she were returned" to El Salvador.
"She said, as much as possible, please keep her in the United States," said Ngo. "She was known as a lesbian back then. It's clear coming back they would know that she had applied for asylum in the United States and there's the potential retaliation for that. She's really risking her life if she's sent back there."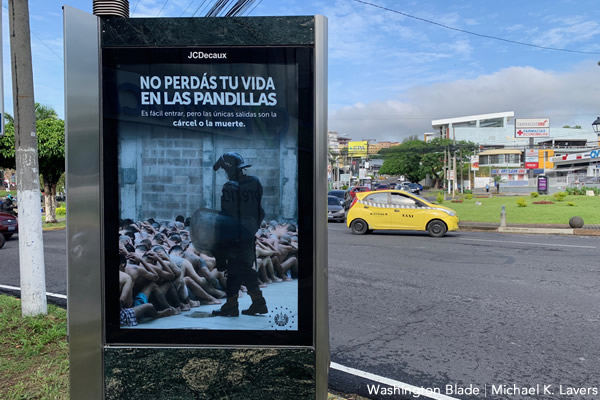 Barahona-Martinez's petition names Homeland Security Secretary Alejandro Mayorkas, U.S. Attorney General Merrick Garland and South Louisiana ICE Processing Center Warden Eleazar Garcia are among those named as defendants.
ICE and the Department of Homeland Security have not responded to the Blade's request for comment.
Barahona-Martinez, for her part, says she simply wants to be reunited with her children.
"I always think back on that day in 2017 when I was arrested by ICE and taken away from my children. They were so young at that time. I never thought that I would still be in detention six years later. I have missed so many of their birthdays, graduations, and other big life events," she said in a statement to the ACLU. "Being separated from my children for this long has been so difficult, but I am fighting for a future here with them. All I want is the chance to show a judge why we should be reunited."