More than a coming-of-age, coming out story
'Through the Groves' a sharp, hilarious new book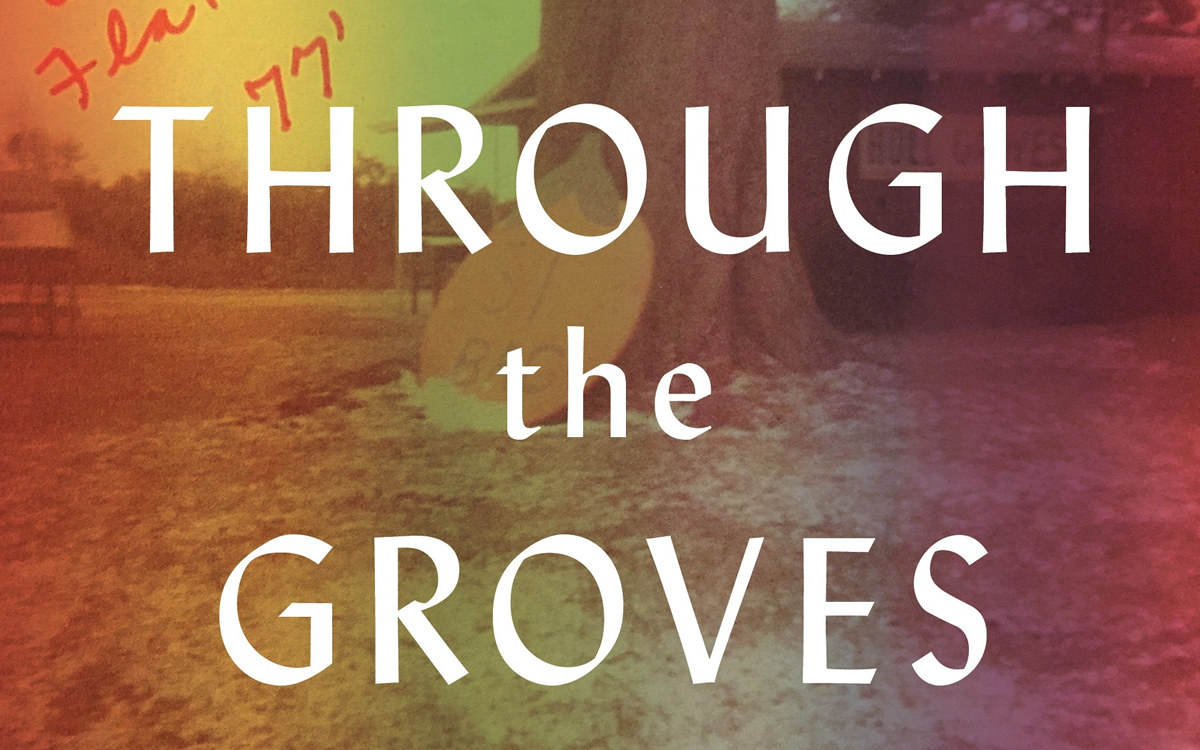 'Through the Groves: A Memoir'
By Anne Hull
c.2023, Henry Holt
$26.99/224 pages
You can't see the forest for the trees.
Fluffy pines, and oaks that started growing before your parents were born. Tall willows, towering cottonwoods that create a canopy far above you. The forest soothes your mind; if you have an out-of-control imagination, it offers a good scare. Nature's there, and in the new book "Through the Groves" by Anne Hull, you'll find memories, too.

She still recalls the smell and the heat and the pesticides.
Anne Hull was her daddy's sidekick the summer she was six years old, riding along with him on his job as a fruit buyer in the middle of Florida where rows of orange trees stretched for miles. Together, they visited the dusty, scarred older Black men who worked the groves on her father's route, and her father taught her all about "withholding confidential information" and not telling her mother about using a chalky field as a bathroom or about the gun in his car.
Hull's mother already knew about the roadside stops he made, and the bars along his way home: the ride-alongs Hull so enjoyed were meant to deter her father from "Friday afternoon fever" and bright neon beer signs.
Back then, Hull was only starting to notice that her family moved often, from one ramshackle house to another, and she saw the weekly checks her great-grandmother gave her father. She already knew that adults kept secrets that weren't so secret to a growing girl who was obsessed with being a spy someday. These were adventures just like the adventures she had with cousins and her little brother, who was an accident-prone "calamity."
When Hull's mother left Hull's father and moved in with Hull's grandmother, that was an adventure, too – until it wasn't. Hull had become old enough to understand genteel poverty and that hand-me-downs weren't cool. She bonded with her grandmother over music; sneered at her mother, as teenagers do; and she thought about her dad, but only in the abstract.
He never forgot about her, though.
He never stopped trying to be her father.
Do you really want some treacly life story now? Nah, you want something solid and sincere, right? Something different. Part coming-of-age, but more, maybe.
You want "Through the Groves."
Rather than opening this tale where most childhood memoirs start, with eye-rolling, attitudinal teen years, author Anne Hull's story begins the summer she was six years old and they move forward from there. This gives readers the gift of an observant kid's-eye view of life – one that's older than its years and doesn't miss a thing, but that's not insufferably precious or precocious. Viewed through the lens of a grown-up, then, those early memories give readers the "more" they crave, becoming a triple-whammy of coming-of-age, coming out, and coming to terms with the frailty of family. That's sharp as flint but also hilarious.
Hull says her father was a storyteller and this orange apple doesn't fall far from the tree. Start "Through the Groves" and you'll find that you just can't leaf it.
The Blade may receive commissions from qualifying purchases made via this post.
Mark S. King on new book and surviving HIV and meth
'My Fabulous Disease' writer chronicles experiences with humor, honesty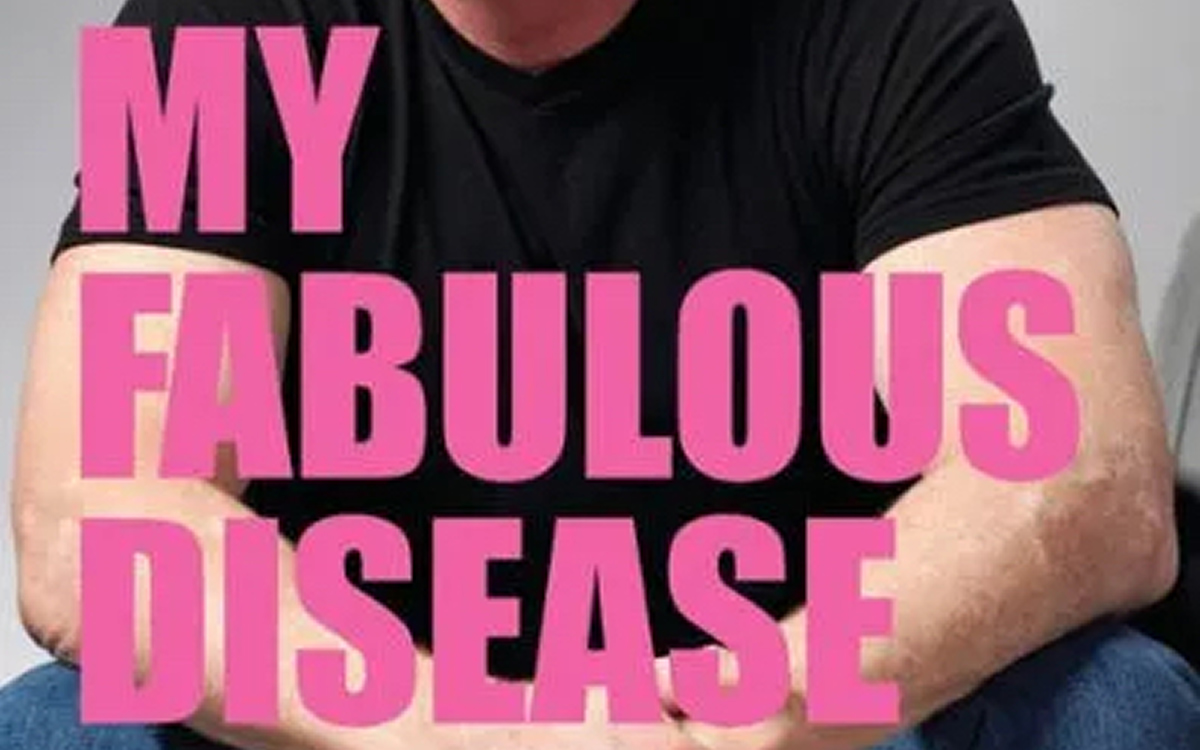 By TIM MURPHY
HIV/AIDS writer Mark S. King, a GLAAD- and National Lesbian and Gay Journalists Association award-winning author of the popular blog My Fabulous Disease has published a new book out Sept. 1 that's a compendium of the blog's best pieces, as well as pieces he wrote well before the blog, back in the 1990s. Pre-order "My Fabulous Disease: Chronicles of a Gay Survivor" at marksking.com/marks-new-book. He's appearing at the U.S. Conference on HIV/AIDS on Sept. 7 in D.C.
Diagnosed with HIV in 1985, Mark has taken a lifetime of ups and downs and turned them into a, well, fabulous collection of pithy, witty, often brutally honest and self-critical short essays on everything from how we gay men are so good at shaming and judging one another for all sorts of things to his gay brother's tale of helping his lover, who was dying of AIDS, end his own life with a Seconal cocktail to what it was like starting his own gay erotic phone line in the 1980s to how he's morphed into a total top who wants sex only a fraction as often as when he was young. The essays range from quite raw and painful to utterly hilarious. King has that perfect Oscar Wilde/Paul Lynde way with a quip: "I got The Clap so many times that I started calling it The Applause." Or, marveling at how little sexual energy he has currently, at 62, compared to his youth, that these days, "10 minutes is a triumph of passion and stamina."
I like Mark's writing because he doesn't shy away from examining aspects of himself that many of us gay men would rather look away from: His vanity, narcissism and need for attention. Things he's done in the past that have hurt people, including family members and lovers. Even what he sees as his own manipulativeness in seducing a 30-year-old man when he was 15 — this in an age when we would almost unanimously agree that all the responsibility for a statutory-rape situation lies with the legal adult, not the child.
TIM MURPHY: Mark, thanks for talking to me. So, you and your husband Michael, a federal healthcare worker, live in Atlanta, yes?
MARK S. KING: As we speak, I'm surrounded by boxes because we're moving in a few days from an apartment in Midtown to a home in North Decatur. Michael's currently holed up in his home office and he doesn't come out until after five.
MURPHY: What's a typical day like for you?
KING: My cat Henry wakes me up around 6:30 a.m., but fortunately Michael feeds him breakfast and starts the coffee, so I can sleep longer. I stumble out around 7 a.m., have my coffee and look at my emails. Or sometimes, if I'm writing something, if the solution I've been looking for occurs to me around 6:30 a.m., I'm at the keyboard making it work even before I have coffee. If I'm in the zone like that, I can forget to have breakfast. But then I have my go-to daily conversations with usually two out of three people: my brother, Dick, who's gay and lives in Shreveport, La., with [TheBody.com writer] Charles Sanchez, and with my friend Lynn.
Then I go to the gym to work on any part of my body that is visible in a tank top. As long as my chest is bigger than my stomach, I'm fine. I play racquetball, so that takes care of the legs. Things like calves, you either have them or you don't. I know I should be doing yoga and stretching and working on what they call your core, whatever that is. At some point as I age it's going to be more important to be able to bend over and pick things up, not lift a large weight above my head.
MURPHY: Do you do steroids?
KING: I have—I don't any more. Testosterone is not steroids.
MURPHY: Oh, I know. Why no more steroids?
KING: Age, and the fact that they can damage your liver and kidneys. It's also true that taking testosterone has made my prostate the size of a grapefruit, but I haven't stopped that.
MURPHY: When you first went on testosterone, did you notice changes in your mood, libido and strength?
KING: Yes, all those things. I take it because it works. I've been on it for 20 years … when I'm not working out, I deflate like a balloon. I feel like the Grindr hookup that doesn't look like his pictures.
MURPHY: What do you do the rest of the day and night?
KING: Play with my cats and write a little bit. I sound like a man of leisure, and I kind of am. After Michael finishes work, we cook dinner. I'm a much better cook than I was when I met him.
MURPHY: Mark, you grew up Louisiana?
KING: My dad was an Air Force officer so we lived all over the place, but when he retired when I was in fifth grade—I'm the youngest of six—we moved to Louisiana.
MURPHY: When did you start writing?
KING: I wrote silly little stories when I was a kid, and then when I went to work for an AIDS agency in 1986, [the now defunct] L.A. Shanti, it was growing so fast that I became the media guy, the one writing the newsletter and press releases. But it's only been in the last 20 years that I've really been able to identify as a writer. The turning point was when I started writing My Fabulous Disease consistently. Prior to that, I'd write columns for Frontiers and then send them to different gay papers around the country who would print them.
Of all the editors I ever worked with, Bonnie Goldman, who founded [the HIV/AIDS site] TheBody, challenged me the most. "Why are you saying it this way?" she'd ask. She told me that the more warts, faults and doubts I revealed, the more I'd draw people in. She really worked for me and asked me to write a blog for TheBody.
It was after Bonnie left TheBody that I started My Fabulous Disease. I'd actually started it as a website to promote my first book, "A Place Like This," and my web designer told me to blog on that page to keep it fresh and bring people to it. For a long time, I had to keep telling myself, "If you continue to build it, they will come." Now, in a good month, I'll get 100,000 hits. I'll also share my content with HIV Plus, Poz—it doesn't matter.
MURPHY: One thing I like about your writing is that you are ruthlessly honest. What's been one good and one bad outcome of that?
KING: Certainly I felt good about writing about addiction. I wrote a piece about a relapse I had when I was still dealing with its fallout. That felt good because I suffer, as many of us do, with imposter syndrome. I'd think, "If they only saw behind the curtain, that I struggle with drug addiction and have ruined relationships and have all sorts of wreckage in my wake, then they wouldn't like me anymore." So to have been able to write that piece only days after coming to—some might say it's dangerous to write about such a thing so soon, but my writing is my therapy, my way of sorting out my own feelings. So I wrote it and then pressed the button.
MURPHY: In your book, you have several pieces written about a decade ago or more about how we gay men tend to shame one another—how HIV-negative men shame positive men by using phrases like "drug- and disease-free" or "clean" and "you be, too," or how older HIV survivors shame younger gay men for having tons of sex without condoms now that PrEP is available. Do you think in the years since you published those pieces, we've become a less shaming community overall?
KING: You're right, I wrote a lot of that when social media and hook-up apps were inflaming various stigmas. Gay men are remarkably good at shaming our own—we've been shamed so much that we've developed claws of our own. I haven't been on hook-up apps the last ten years, so I can only go by conversations I have, which make me think that stigma is alleviating a little bit. But these things are generational. We were raised for decades in mortal fear of sex, which is a really powerful emotion that doesn't just go away with a scientific breakthrough like U=U [undetectable = untransmittable, the now-proven fact that people with HIV on meds with undetectable viral load cannot transmit HIV sexually] or PrEP.
(Continues at thecaftanchronicles.substack.com)