'Funny Girl' at 55: still 'gorgeous'
Pay attention to the love and craftsmanship that William Wyler put in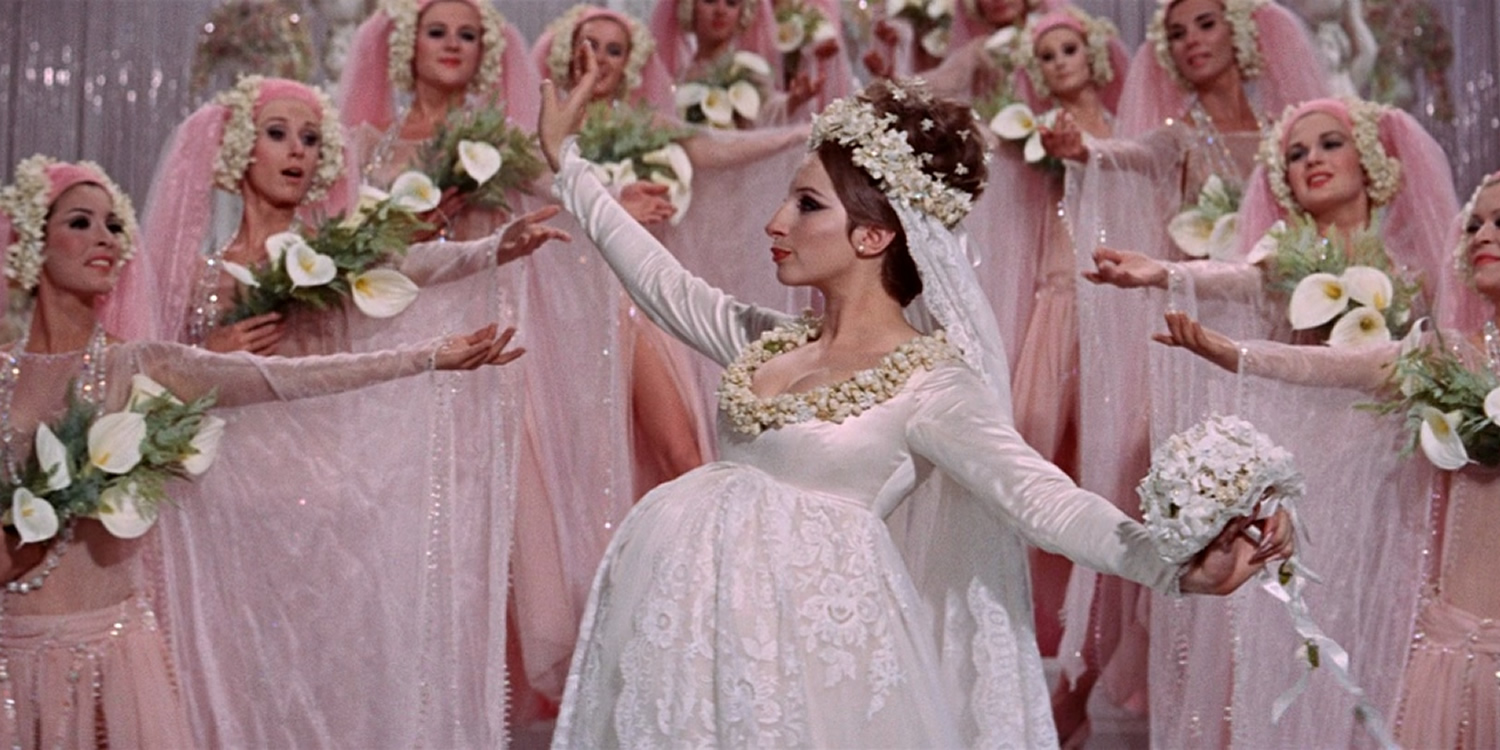 It's a paradox that the Hollywood system, which spent decades erasing anything that seemed remotely "queer" from its product, could also be responsible for one of the most essential movies in the queer film canon – but it was.
It could be considered even more remarkable this could have happened with a movie utterly devoid of explicit (or even implied) queer content – and still, it did.
Of course, the movie we're talking about – "Funny Girl," which celebrates the 55th anniversary of its release on Sept. 19 – did feature Barbra Streisand, but while the multi-hyphenate megastar may have had her share of queer fans before the film was made, it was her stunning big screen reprisal of the Broadway role she had originated that was arguably responsible for turning her into a queer icon in the first place.
Revisiting the film today, it's impossible not to recognize the absolute, world-shifting power of Streisand's performance. In playing real-life Ziegfeld star Fanny Brice onstage she had found the perfect match of performer to material; like Brice, she was a talented "ugly duckling" with Jewish immigrant roots and a determination to achieve her dreams, and the obvious parallels in their backgrounds — combined with her remarkable gifts as a singer and actress, of course — brought enough authority and authenticity to her performance to literally make her an overnight Broadway sensation. In translating that performance to the screen four years later, she became a superstar, already well on her way toward a groundbreaking future as one of the most powerful women in the entertainment industry.
Still, a generation of gay men didn't embrace Streisand, or her debut screen performance, simply because she seemed almost supernaturally talented, nor did they do so out of solidarity with a feminist cause; as with most queer cultural touchstones of generations past, "Funny Girl" became iconic to the gay community not so much because of what it (or its star) presented on the surface, but because of an unmistakably universal subtext about the struggle of being an outsider in a world that devalues going against the grain. The experience of Fanny Brice, as an "unbeautiful" performer in a sea of classically lovely showgirls, was – in the mind's eye, at least – not too far removed from that of countless queer people who yearned to shine without having to pretend to be something else; combined with the unstoppable force of Streisand's charisma, her story became not just relatable, but empowering. Already well-accustomed to identifying vicariously through "straight" narratives in the movies, gay men could easily make the leap to seeing themselves reflected in this one, and thanks in no small part to the irrepressible persona of its leading lady, they liked what they saw.
There are other elements that strike queer chords, too, such as the undeniable appeal of the movie's plot, a show-biz melodrama about a doomed backstage love affair that bears only marginal similarities to the real-life story of Brice's relationship with gambler Nicky Arnstein; he's a suave "bad boy," and their attraction simmers with the kind of "forbidden" chemistry that comes when we feel the spark of passion with somebody we're not supposed to. That makes it irresistible, of course, and it doesn't hurt that Arnstein is played by the impossibly attractive Omar Sharif, who had already embodied a subtextual queer romance onscreen opposite Peter O'Toole in "Lawrence of Arabia." Besides that, the story's theatrical setting naturally evokes rumination on the challenge of making "the show go on" even when our private worlds are falling apart, which had perhaps even more resonance with gay people accustomed to "keeping up appearances" in their closeted lives in 1968 than it does today.
But all these threads can be found in countless movies, going back to the earliest days of the art form, and though some of them may have earned a place on the list of queer-favorite classics, few are held up as high as this one – and while the Streisand magic is part of the reason why, it was the man behind the camera who captured it on film.
By the time he directed "Funny Girl," William Wyler was a Hollywood legend. He rose to prominence making westerns in the silent era and went on to hone his mastery of filmcraft in a career that covered almost every genre; he had helmed three Oscar-winning Best Pictures, earned eleven nominations for Best Director, and was renowned for his ability to coax career-topping performances from his actors. Indeed, many of them won or were nominated for their own Oscars for appearing in his films – including Audrey Hepburn, who won for her film debut, his 1953 rom-com "Roman Holiday." What he hadn't done, yet, was make a musical – and though hearing loss made him doubt his ability to direct one, he recognized Streisand's raw potential and was excited by the chance to guide another talented performer to stardom. He took the job.
The decades of accumulated experience he brought to it are evident in every frame of the film. The imagery is artfully shot, flawlessly composed, and endlessly beautiful to look at; awash in a mix of soft pastels and vivid pop colors, it seamlessly merges old Hollywood with new, blending long-practiced styles and techniques with the intuitive vibrance of contemporary filmmaking – something particularly notable in the handling of the musical numbers, which vary from the elaborately stagebound Busby Berkely-inspired Ziegfeld Follies numbers to the expansively cinematic (and still-breathtaking) helicopter shot of Streisand singing on a moving train in "Don't Rain on My Parade." Perhaps more important than any of his visual stylings, his instincts for character-driven storytelling allow him to combine the nostalgia of the golden age with the more permissive sophistication that had begun to dominate movies as the old studio system faded into the past – something that Streisand, exuding a more candid combination of vulnerability and sensuality than the screen stars of Wyler's heyday were allowed, helped to make thrillingly palpable.
It was a fortuitous moment for both director and star, who – both noted for their obsessive perfectionism – reportedly clashed often on the set but established a deep and lasting respect and friendship for each other. Like former Wyler stars Bette Davis and Laurence Olivier, Streisand credited the director for teaching her how to act on film, and while she would go on to deliver other powerhouse performances, she arguably never topped this one. Indeed, she won the Oscar for it, just as Wyler had hoped – and he picked up his own twelfth Best Director nod, a record number of nominations which still stands today.
So, when you celebrate the 55th anniversary of "Funny Girl" by watching it again for the umpteenth time, perhaps it's worth paying a little special attention to the love and craftsmanship that William Wyler put into it. It might be a vehicle for a breakout star who owns every second of it, but it's also an impeccably made piece of cinema, which is why it remains iconic for queer audiences even in an era when direct queer representation has supplanted vicarious "coded" depictions of queer experience.
Bernal shines as real-life gay wrestler in 'Cassandro'
A polished, engaging film about a real-life figure that carries message of hope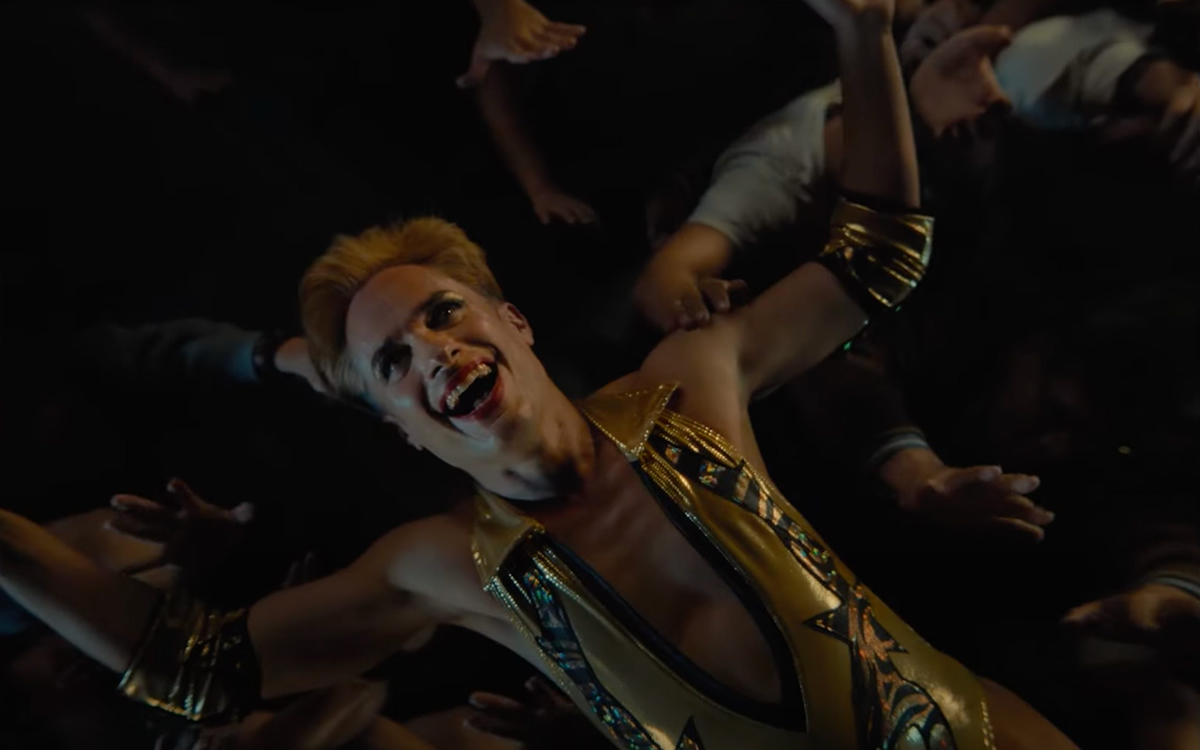 For most Americans, any knowledge of the Mexican wrestling style known as lucha libre is probably limited to what they gleaned from the 2006 Jack Black comedy "Nacho Libre," which (it should go without saying) is not a movie that anyone should consider "factual."
Now another movie about the subject has arrived, and this time it's not an anything-for-a-laugh fantasy but a biopic about a real luchador who rose to international fame in the 1980s and remains one of the most celebrated and popular figures in Mexican professional wrestling to this day.
The luchador in question is Saúl Armendáriz – better known to his fans as "Cassandro" – and the eponymously titled movie about his ascendency begins streaming on Amazon Prime Video Sept. 22 after a limited theatrical release on Sept. 15.
Directed by Roger Ross Williams (who may not be a household name but has the distinction of being the first Black director to receive an Oscar, thanks to the 2009 win of his "Music by Prudence" for Best Documentary Short), "Cassandro" stars Gael García Bernal – a longtime ally who became a queer fan-favorite thanks to his work in films like "Y tu mamá también" and "Bad Education" – as the openly gay Armendáriz and tells the story of his rise to fame in direct defiance of the culturally reinforced homophobia that permeated the professional environment of his field. Set in the 1980s, it follows the future superstar from the early days of his career, tracing his steps as he forges a path to success as an exótico – a wrestler who assumes a flamboyant persona based in queer (and largely homophobic) stereotypes – while simultaneously rising above the stigma of his sexuality and his impoverished upbringing to become a pioneering force in LGBTQ+ acceptance within the deeply traditional Latino culture to which he belonged.
Like most biopics, it also focuses on the personal: much of the film's first half is dominated by the relationship between Armendáriz and his mother, Yocasta (Perla De La Rosa), a professional "good-time girl" whose acceptance of his queer identity is absolute yet tempered by her fear for his well-being. There is also a long-running thread about his desire for approval from his father – a married man with a "legitimate" family in which he is decidedly not included – and the pattern in his personal life of repeating that dynamic in romantic relationships with unavailable lovers like closeted big-name luchador "El Comandante" (Raúl Castillo) and an apparently fluid but firmly "on the DL" associate named Felipe (Benito Antonio Martínez Ocasio, aka Puerto Rican rapper Bad Bunny for those unfamiliar with his "real" name) who clearly meets more than just his need for a reliable supplier of cocaine – it is the '80s, after all – while maintaining a strict-if-not-quite-convincing "no homo" stance.
Ultimately, though, as presented by first-time narrative feature director Williams (who co-wrote the screenplay with David Teague after previously covering Armendáriz' story in the 2016 documentary short "The Man Without a Mask"), "Cassandro" is driven by a narrative about overcoming and reclaiming the pejorative cultural tropes around queer sexuality and turning them on their ear as a means toward fully inhabiting queer identity. Blessed with a relatively supportive mother – a plainly-implied career sex worker who is depicted as much as a kindred spirit as she is a maternal figure – and comfortable enough in his own skin to flaunt his "deviance" in the public eye, the film's version of Armendáriz moves through a clearly defined arc toward self-acceptance on his own terms.
Much of this is mirrored, of course, in the tale of his accelerated rise to stardom, in which he wins the hearts of lucha libre fans enough to subvert the accepted formula that the exótico is always the loser, and reinforced by the ways in which he responds to the various long-term relationships in his life – some nurturing, some toxic – as his career trajectory helps him to recognize his own worth. In this way, "Cassandro" becomes a true-life tale of queer affirmation, the saga of a person who overcomes hardline traditional expectations and deep-rooted social prejudice to use his own queer identity as an avenue to personal empowerment.
That, of course, is exactly what it sets out to be: it's an unabashedly pro-queer narrative that brings the highest level of professional artistry into the mix, using it to convey that subtle blend of aloof observation and emotional engagement that can sometimes win viewers' hearts and minds.
In recognition of that artistry, the foremost acknowledgement must go to Bernal, who turns in a career-highlight performance as both Armendáriz and his over-the-top titular alter-ego, which requires an impressive display of physicality in addition to keen emotional intelligence. The actor is more than capable on both fronts, and while it would frankly be nice to see one of our queer heroes portrayed in a mainstream film by an actual queer actor, it's hard to complain when the actor is someone like Bernal, who finds within his own lived experience the authenticity to make it all ring true. Kudos are also deserved for both De La Rosa, who establishes an emotional core to the story that endures even after she leaves it, and openly-queer actor Roberta Colindrez as the trainer (and friend) that helps "Cassandro" conquer the world of professional lucha libre wrestling by literally flipping the script.
Still, though there is clearly a heartfelt desire to inspire behind the movie's portrayal of its hero's unlikely rise to glory, "Cassandro" doesn't quite deliver the kind of unequivocal "feel-good" validation for which it aims. There's something rote about the story as it's told to us; Armendáriz' success seems a foregone conclusion, and his personal struggles – though impeccably acted and depicted with sincerity – feel somehow manufactured for the sake of a desired emotional response. There's a sense of "Hollywood" about the film's approach, a deliberate framing of the material which makes this real-life success story seem much too easy, its subject's struggles too much like tropes to deliver the kind of authentic satisfaction the movie clearly aims for. Built on familiar formula, it all feels a little too predictable – especially for a saga centered in such a messy, wild-and-wooly environment as professional lucha libre. Yes, it inspires, but much of that is accomplished by playing to sentiment, by what seems a deliberate effort toward building and reaffirming a legend rather than revealing the real human experience behind it, and many details of Armendariz' real story are left out – a suicide attempt, a struggle with substance abuse, even the origin of his iconic stage name as a tribute to a brothel-keeper of whom he was fond – that might have made for a less-sanitized and much more interesting story.
Such quibbles, however, are probably a moot point for most viewers; while "Cassandro" might feel a little too hollow to satisfy completely, it's a polished, entertaining, and engaging film about a real-life figure that should – and does – carry a message of hope and transcendence for queer audiences.
Why would we ever complain about that?