New book goes behind the scenes of 'A League of Their Own'
'No Crying in Baseball' offers tears, laughs, and more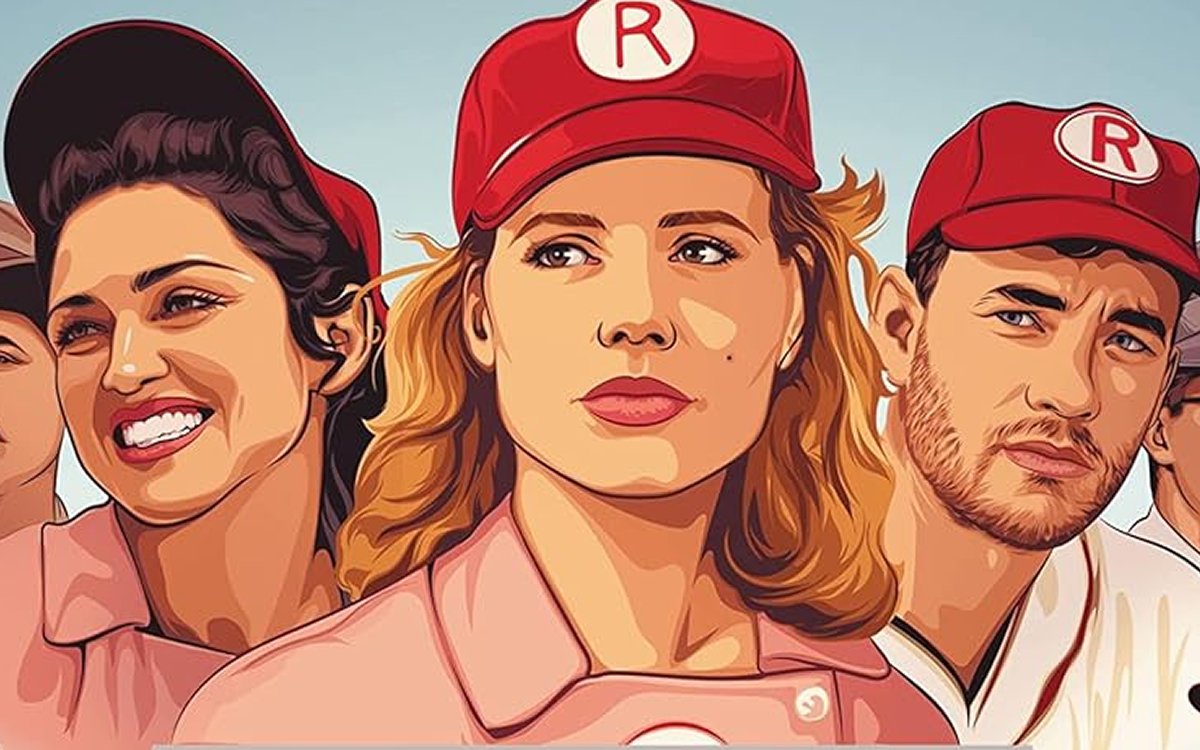 'No Crying in Baseball: The Inside Story of 'A League of Their Own'
By Erin Carlson
c.2023, Hachette Books
$29/320 pages
You don't usually think of Madonna as complaining of being "dirty all day" from playing baseball. But that's what the legendary diva did during the shooting of "A League of Their Own," the 1992 movie, beloved by queers.
"No Crying in Baseball," the fascinating story behind "A League of Their Own," has arrived in time for the World Series. Nothing could be more welcome after Amazon has cancelled season 2 of its reboot (with the same name) of this classic film.

In this era, people don't agree on much. Yet, "A League of Their Own" is loved by everyone from eight-year-old kids to 80-year-old grandparents.
The movie has strikes, home runs and outs for sports fans; period ambience for history buffs; and tears, laughs and a washed-up, drunk, but lovable coach for dramady fans.
The same is true for "No Crying in Baseball." This "making of" story will appeal to history, sports and Hollywood aficionados. Like "All About Eve" and "The Rocky Horror Picture Show," "A League of Their Own" is Holy queer Writ.
Carlson, a culture and entertainment journalist who lives in San Francisco, is skilled at distilling Hollywood history into an informative, compelling narrative. As with her previous books, "I'll Have What She's Having: How Nora Ephron's three Iconic Films Saved the Romantic Comedy" and "Queen Meryl: The Iconic Roles, Heroic Deeds, and Legendary Life of Meryl Streep," "No Crying in Baseball," isn't too "educational." It's filled with gossip to enliven coffee dates and cocktail parties.
"A League of Their Own" is based on the true story of the All-American Girls Professional Baseball League (AAGPBL). From 1943 to 1954, more than 600 women played in the league in the Midwest. The league's players were all white because the racism of the time prohibited Black women from playing. In the film, the characters are fictional. But the team the main characters play for – the Rockford Peaches – was real.
While many male Major and Minor League Baseball players were fighting in World War II, chewing gum magnate Philip K. Wrigley, who owned the Chicago Cubs, founded the league. He started the AAGPBL, "To keep spectators in the bleachers," Carlson reports, "and a storied American sport–more important: his business afloat."
In 1943, the Office of War Information warned that the baseball season could be "scrapped" "due to a lack of men," Carlson adds.
"A League of Their Own" was an ensemble of women's performances (including Rosie O'Donnell as Doris, Megan Cavanagh as Marla, Madonna as Mae, Lori Petty as Kit and Geena Davis as Dottie) that would become legendary.
Girls and women still dress up as Rockford Peaches on Halloween.
Tom Hanks's indelible portrayal of coach Jimmy Dugan, Gary Marshall's depiction of (fictional) league owner Walter Harvey and Jon Lovitz's portrayal of Ernie have also become part of film history.
Filming "A League of Their Own," Carlson vividly makes clear, was a gargantuan effort. There were "actresses who can't play baseball" and "baseball players who can't act," Penny Marshall said.
The stadium in Evansville, Ind., was rebuilt to look like it was in the 1940s "when the players and extras were in costume," Carlson writes, "it was easy to lose track of what year it was."
"No Crying in Baseball" isn't written for a queer audience. But, Carlson doesn't pull any punches.
Many of the real-life AAGPBL players who O'Donnell met had same-sex partners, O'Donnell told Carlson.
"When Penny, angling for a broad box-office hit chose to ignore the AAGPGL's queer history," Carlson writes, "she perpetuated a cycle of silence that muzzled athletes and actresses alike from coming out on the wider stage."
"It was, as they say, a different time," she adds.
Fortunately, Carlson's book isn't preachy. Marshall nicknames O'Donnell and Madonna (who become buddies) "Ro" and "Mo." Kodak is so grateful for the one million feet of film that Marshall shot that it brings in a high school marching band. Along with a lobster lunch. One day, an assistant director "streaked the set to lighten the mood," Carlson writes.
"No Crying in Baseball," is slow-going at first. Marshall, who died in 2018, became famous as Laverne in "Laverne & Shirley." It's interesting to read about her. But Carlson devotes so much time to Marshall's bio that you wonder when she'll get to "A League of Their Own."
Thankfully, after a couple of innings, the intriguing story of one of the best movies ever is told.
You'll turn the pages of "No Crying in Baseball" even if you don't know a center fielder from a short stop.
The Blade may receive commissions from qualifying purchases made via this post.
Cunningham's 'Day' is one of the best books of the year
Characters are resilient, even hopeful, in the midst of disease, death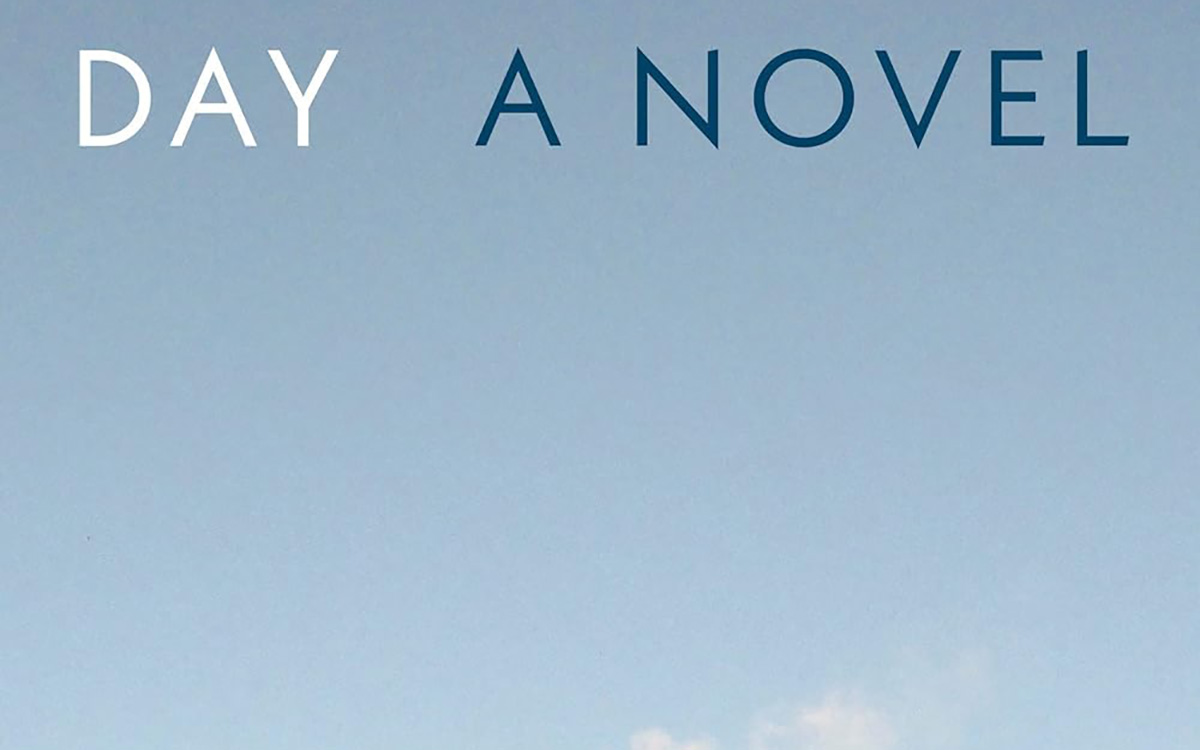 'Day'
By Michael Cunningham
c. 2023, Random House
$28/273 pages
"She always had the feeling that it was very, very dangerous to live even one day," Virginia Woolf, the groundbreaking, queer, gender-bending, feminist, novelist and essayist, writes in "Mrs. Dalloway" of Clarissa, a society woman, wife of a Parliament member and mother, who's giving a party on a June day in 1920s London.
Since the pandemic, at the height of the AIDS epidemic, during the Lavender Scare, going back to the dawn of time, who, especially if they're queer, hasn't often felt like Clarissa? Even on lovely June days.
"Day," a new novel by Michael Cunningham, his first novel since "The Snow Queen" in 2014, beautifully and eerily reflects this feeling. Its characters are fearful and fragile, yet, resilient, even hopeful, in the midst of disease and death.

Like "Mrs. Dalloway," "Day," takes place during one day – April 5. Only, the day is spread over three years.
The morning of the day is in April 2019 – before the pandemic. When no one's talking about, let alone heard of, COVID.
The afternoon of the day is in April 2020 – at the height of the pandemic. Before the COVID vaccines have been developed. When everyone (except low-income, essential workers) is locked down by themselves or with their loved ones.
The evening of the day is in April 2021 when people, wondering what to make of the "new normal," are beginning to emerge from the pandemic.
As it is in several of Cunningham's novels, the main characters of "Day," are a family (along, with a few friends and relations, who are supporting characters).
As with "Mrs. Dalloway," and with Cunningham's luminous "The Hours," in "Day," the city, New York, and the passing of time, itself, are characters.
"A man pulls up the metal shutter of his shoe repair shop," Cunningham writes in "Day," "A young woman, ponytailed, jogs past a middle-aged man who, wearing a little black dress and combat boots, is finally returning home."
Dan, his wife Isabel, and their two children — five-year-old Violet and 10-year-old Nathan — live in a brownstone in Brooklyn. Dan is a musician. He's had his struggles with cocaine and has performed in a rock band. Now, he does a lot of house husband/child care tasks as Isabel, a photo editor, works hard to keep her magazine from dying.
Isabel's charming younger gay brother lives in their attic loft. It's a New York City real estate/break up thing. Robbie, a sixth grade school teacher, has just broken up with his boyfriend. He can't afford to live on his own. He questions why, 15 years ago, he decided against going to medical school.
Dan and Isabel decide that Robbie has to move out and find a place of his own because their kids are too old to share a bedroom.
Though, "Day" references George Eliot, it's a 21st-century narrative. When Robbie, after the virus (never explicitly called COVID) enters the world, gets stuck in Iceland, he develops Wolfe, an idealized version of himself on Instagram.
You never see the word "COVID" or "pandemic" in "Day." Yet it's clear that a virus (likely COVID) has entered the characters' world. Their world, as with real life at the time, has reminders of AIDS. Rob develops a cough that's reminiscent of a symptom at the height of the AIDS epidemic.
Dan and Isabel's marriage is becoming strained. They are both in love with Robbie. Thankfully, it's not what you think! It's not a lust thing. Robbie represents something ideal to them.
Few have more evocatively channeled the sensibility and style of Woolf than Cunningham.
Woolf – her awareness that a novel about a day featuring nothing more than a woman giving a party; a man, at a street corner, taking off his hat to greet a woman he knows; or a wife trying to calm her husband, a "shell-shocked" World War I vet; can be as interesting as murder-and-battle-filled fiction – is as tightly etched in Cunningham's DNA as a pair of skinny jeans.
As a teenager in Pasadena, Calif., he devoured Virginia Woolf's novels as avidly as his friends turned on to Jimi Hendrix and Janis Joplin, Cunningham told me when I interviewed him for the Blade before the release of "The Hours," the 2002 movie of his Pulitzer Prize-winning novel of the same name.
("The Hours" was adapted into an opera with the same name in 2022.)
But Cunningham, who is married to psychotherapist Ken Corbett and Professor of the Practice in Creative Writing at Yale University, is no mere imitator of Woolf.
The alchemy of Cunningham's talent is his own. "Day" was well worth waiting almost a decade for. It's one of the best books of this or any year.
The Blade may receive commissions from qualifying purchases made via this post.