Books banned in public schools spike upwards 33% in last year
PEN America recorded 1,406 book ban cases in Florida, followed by 625 in Texas, 333 in Missouri, 281 in Utah, & 186 book bans in Penn.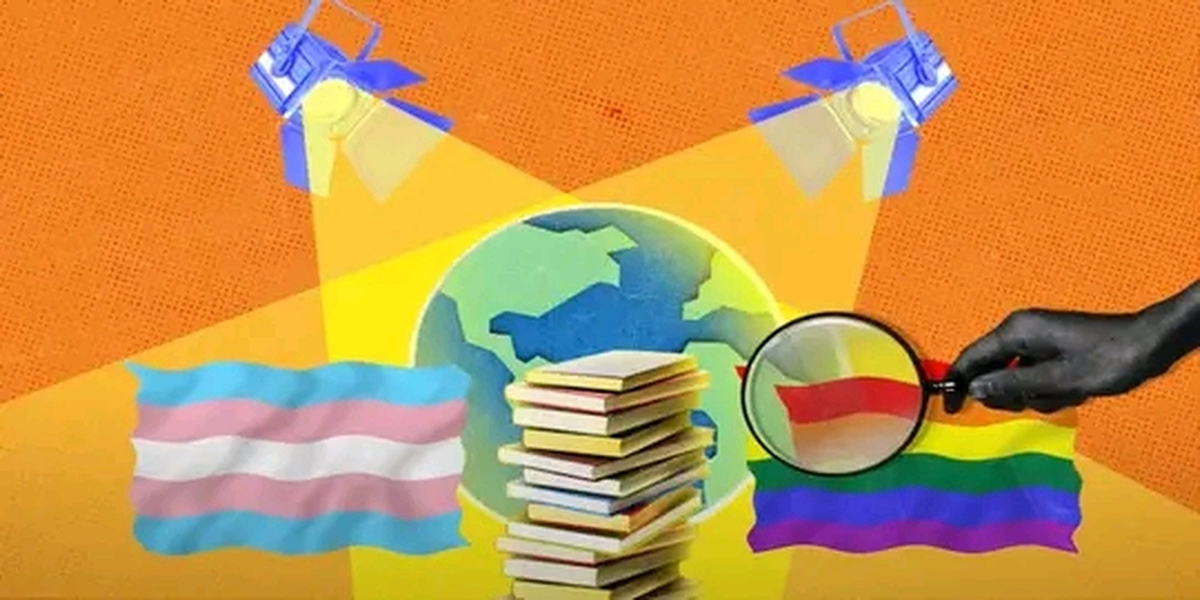 NEW YORK — The number of public school book bans across the country increased by 33 percent in the 2022-23 school year compared to the 2021-22 school year, according to a new PEN America report.
"Banned in the USA: The Mounting Pressure to Censor" highlights the disproportionate number of bans occurring in Florida — where over 40 percent of all book bans took place in the 2022-23 school year — and shows how state legislation and coordinated pressure campaigns from local groups and individuals have driven mass restrictions on access to literature.
Since PEN America started tracking public school book bans in July 2021, the organization has recorded nearly 6,000 instances of banned books. This includes 3,362 book bans affecting 1,557 unique titles during the 2022-23 school year, impacting the work of 1,480 authors, illustrators, and translators.
There are multiple drivers of these trends. Over the past school year, vaguely-worded state legislation and local and national advocacy groups have converged, pressuring districts to remove more books from student access. Fear of penalties, legal liabilities, and criminal punishments are escalating book bans to new heights.
"The toll of the book banning movement is getting worse. More kids are losing access to books, more libraries are taking authors off the shelves, and opponents of free expression are pushing harder than ever to exert their power over students as a whole," said Suzanne Nossel, Chief Executive Officer of PEN America. "Those who are bent on the suppression of stories and ideas are turning our schools into battlegrounds, compounding post-pandemic learning loss, driving teachers out of the classroom and denying the joy of reading to our kids. By depriving a rising generation of the freedom to read, these bans are eating away at the foundations of our democracy."
This year Florida surpassed Texas as having the most books pulled from shelves. Laws and tactics that emerged in the Sunshine State are also being replicated elsewhere. The language of the so-called 'Don't Say Gay' law that originated in Florida has been mimicked in Iowa, where vagueness and lack of state guidance similarly led school districts to ban books. Book Looks, a website created by a Moms for Liberty member from Florida to encourage book censorship, has been used widely to ban books, from Pennsylvania to Virginia.
The range of efforts to restrict teaching or intimidate educators also continues to expand. The escalation of book bans — combined with the proliferation of legislative efforts to restrict teaching about topics like race, gender, American history, and LGBTQ+ identities, as well as the rise in 'educational intimidation' mandates that require intrusive monitoring of teachers and librarians — pose a grave threat to the freedom to read and learn in schools across the country. 
PEN America argues these efforts are part of an ongoing nationwide "Ed Scare" — a campaign to foment anxiety and anger with the ultimate goal of suppressing free expression in public education.
Other major findings include:
PEN America recorded 1,406 book ban cases in Florida, followed by 625 bans in Texas, 333 bans in Missouri, 281 bans in Utah, and 186 book bans in Pennsylvania. These cases are instances where books were banned from classrooms or libraries, or both, or were banned pending investigation, as per PEN America's definitions.
Over 75 percent of the books banned are young adult books, middle grade books, chapter books, or picture books — in other words, books specifically written and selected for younger audiences.
Of the 3,362 books banned this year, 1,263 were banned from classrooms and school libraries, compared to only 333 books in this category last year. This represents an increase of nearly 400 percent compared to last school year.
Nearly half of all book bans (48 percent) during the 2022-23 school year deal with violence or physical abuse, including books that include sexual assault; 30 percent include characters of color and themes of race and racism; 30 percent represent LGBTQ+ identities; and six percent include a transgender character.
In the 153 school districts across the country that banned a book during the 2022-23 school year, 124(81 percent) have a chapter or local affiliate nearby of one or more of the three most prominent national groups pushing for book bans — Moms for Liberty, Citizens Defending Freedom, and Parents' Rights in Education. These districts are where 87percent (2,912) of book bans have occurred.
According to Kasey Meehan, PEN America's Freedom to Read program director and lead author of the report, "Hyperbolic and misleading rhetoric continues to ignite fear over the types of books in schools. And yet, 75 percent of all banned books are specifically written and selected for young audiences. Florida isn't an anomaly – it's providing a playbook for other states to follow suit. Students have been using their voices for months in resisting coordinated efforts to suppress teaching and learning about certain stories, identities, and histories; it's time we follow their lead."  
One positive trend highlighted in the report is the continued growth in student pushback against book bans across the country. Youth resistance to book bans in numerous school districts has included protests, speaking out at school board meetings, and the establishment of national organizations dedicated to defending access to literature in schools.
This report expands on PEN America's work documenting the spread of educational censorship in America's schools, showing the rapid evolution and intensification of book-banning across the country since the April 2023 Banned in the USA report, which documented 1,477 instances of book bans in the first half of the 2022-23 school year.
Author John Green, whose book, Looking for Alaska, was the third most banned in U.S. schools according to the report, said "While I'm encouraged by PEN America's work to protect free expression and intellectual freedom, it's disappointing to see such a steep rise in the banning and restriction of books. We should trust our teachers and librarians to do their jobs. If you have a worldview that can be undone by a book, I would submit that the problem is not with the book."
PEN America defines a school book ban as any action taken against a book based on its content and as a result of parent or community challenges, administrative decisions, or in response to direct or threatened action by lawmakers or other governmental officials, that leads to a previously accessible book being either completely removed from availability to students, or where access to a book is restricted or diminished.
**************************************************************************************
The preceding article was provided to the Los Angeles Blade by PEN America.
PEN America stands at the intersection of literature and human rights to protect open expression in the United States and worldwide. We champion the freedom to write, recognizing the power of the word to transform the world. Our mission is to unite writers and their allies to celebrate creative expression and defend the liberties that make it possible. Learn more at pen.org.
Join PEN America in defending the freedom to read by taking action to #FreeTheBooks and making your voice heard.
House Republican member grills USCG admiral over drag shows
Gautier graduated from the U.S. Coast Guard Academy in 1987. This is the admiral's 37th year in the Coast Guard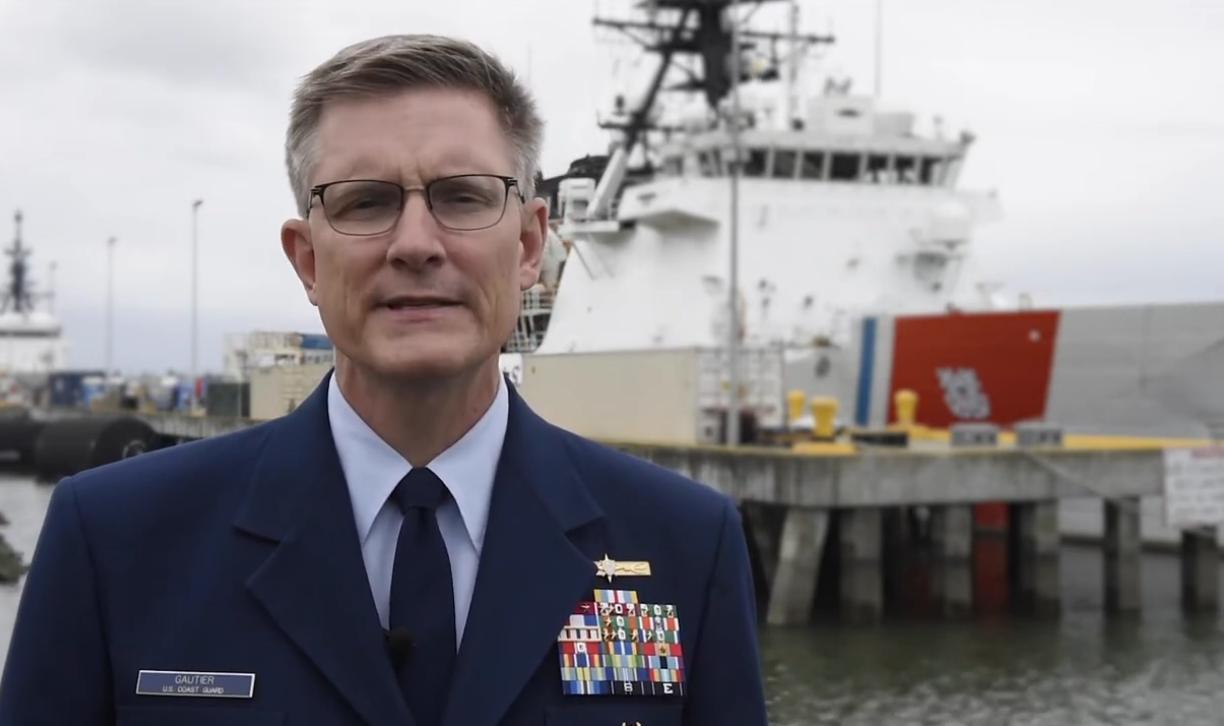 WASHINGTON – The U.S. Coast Guard's Deputy Commandant for Operations, Vice Admiral Peter W. Gautier, appeared in a hearing before the House Committee on Homeland Security on Thursday to answer congressional questions regarding U.S. Artic operations and planning strategies.
During the course of the hearing, Rep. Eli Crane (R-AZ), a member of the House GOP's far-right Freedom Caucus opened a line of inquires, not related to the hearing's focused agenda, which included questioning the admiral's length of service in the U.S. Coast Guard.
Crane aggressively questioned the admiral over retention and recruitment, which Gautier responded at one point that the ongoing long-term effects of the coronavirus pandemic could possibly be factored into recruiting new personnel. "Why do you think you're, across the military, having so many recruiting issues?" Crane asked and added, "You believe that COVID-19 the main reason the military is having its recruiting issues?"
Gautier responded saying "I'm an optimist sir so when you hear these things about eligibility because of weight and pharmaceuticals and stuff, is lower than average in the young population- that there isn't this propensity to serve. I heartedly disagree. I think that there are a lot of great young Americans that just don't know about the Coast Guard. That if they knew that we are law enforcement; we are military; that we clean up the environment; that we serve the American people I think you know that we will have a lot more folks coming in."
After thanking him for his answer Crane then asked the admiral: "To follow up on that, Do you think it might have anything to do with what you regularly hear as being described as some of the "wokeness" within the military such as CRT [critical race theory] training, DEI [Diversity, Equity, and Inclusion] training, drag shows on base, things like that. Do you think that has anything to do with it? Then he flatly stated: "You're kind of a loss on the focus of what the military is supposed to be about."
Clearly frustrated by Rep. Crane's position and attitude, Gautier responded: "You know, I just don't see that in the United States Coast Guard, what you're referring to and um our work force is the best workforce that I have seen in my 36 year career. The people that are in the Coast Guard today are better than ever before. A lot of them have college educations, a lot of them have had professional careers that want to do something different and better and that come to us. So I don't think so."
Crane then challenged the admiral: "You haven't seen any of that?" Gautier responded, "No." The congressman then asked: "You haven't seen a change in the culture of the military? How long have you been in admiral?" Gautier replied: "37 years." Crane then flatly stated: "With all due respect I find that hard to believe sir."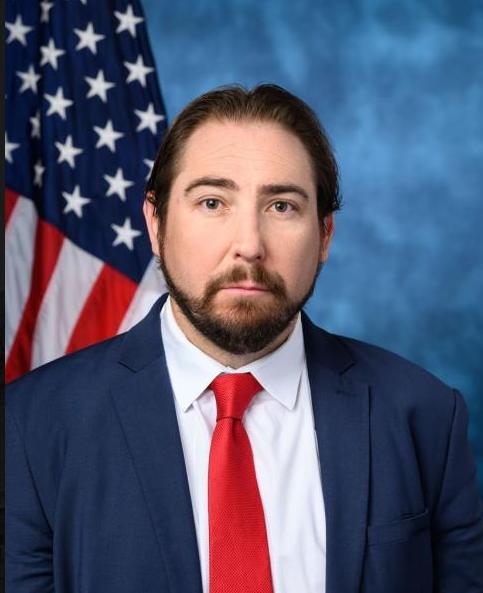 Crane, elected in 2022 after defeating incumbent Democrat Tom O'Halleran, is a former U.S. Navy SEAL and co-founded Bottle Breacher, a company that manufactures bottle openers made of 50-caliber shell casings. This past October, he was among the eight Republican members who voted to remove then House Speaker Kevin McCarthy (R-Calif.).
During a heated debate on the house floor last June regarding one of his proposed amendments to the annual defense budget and policy bill that would prohibit the Defense Department from requiring participation in training or support for "certain race-based concepts" in the hiring, promotion or retention of individuals, Crane angered Rep. Joyce Beatty (D-OH) when he said:
"My amendment has nothing to do with whether or not colored people or Black people or anybody can serve, okay? It has nothing to do with color of your skin… any of that stuff."
Beatty, a distinguished Black lawmaker, who had previously served as the chairwoman of the Congressional Black Caucus, immediately asked that Crane's offensive words be stricken from the House record.
"I am asking for unanimous consent to take down the words of referring to me or any of my colleagues as 'colored people,'" she said.
Crane at first tried to amend his remarks to "people of color" before Rep. Beatty interrupted and again said she wanted his words stricken. When no one in the chamber objected, the chair ordered it stricken by unanimous consent.
CBS News later reported that Crain said he "misspoke." "In a heated floor debate on my amendment that would prohibit discrimination on the color of one's skin in the Armed Forces, I misspoke. Every one of us is made in the image of God and created equal," Crane said in a statement.
Beatty however wasn't having it. First on Twitter posting:
"I am still in utter and disbelief that a Republican uttered the words 'colored people' in reference to African-American service members who sacrifice their lives for our freedom… I will not tolerate such racist and repugnant words in the House Chamber or anywhere in the Congress. That's why I asked that those words be stricken from the record, which was done so by unanimous consent."
Later in an interview with CBS News, the Ohio Democrat said she doesn't accept Crane's explanation that he "misspoke".
"He didn't misspeak," Beatty said. "He said clearly what, in my opinion, he intended to."
She said some lawmakers intend to hold a special order hour on Monday to address the issue through a series of speeches on the floor.
"It shows us directly why we need DEI (diversity, equity and inclusion)," Beatty explained. "DEI is not about just hiring a Black person or putting a person in the military or in college. It's about having diversity of thought."
"It's very frustrating to have to fight the battles on the United States House floor," she added.
Vice Admiral Peter W. Gautier assumed the duties of Coast Guard Deputy Commandant for Operations (DCO), in June 2022. Previously, he served as Deputy Commander, Coast Guard Pacific Area, and from 2018 to 2020, he served as Commander, Coast Guard Eleventh District in Alameda, California, where he directed all Coast Guard missions in California and the Eastern Pacific Ocean.
Gautier graduated from the U.S. Coast Guard Academy located in New London, Connecticut, as a member of the Class of 1987. This is the admiral's 37th year in the Coast Guard.