Anti-trans policies promoted at second GOP presidential debate
The seven Republican hopefuls gathered on stage at the Ronald Reagan Presidential Library's Air Force One Pavilion in Simi Valley, California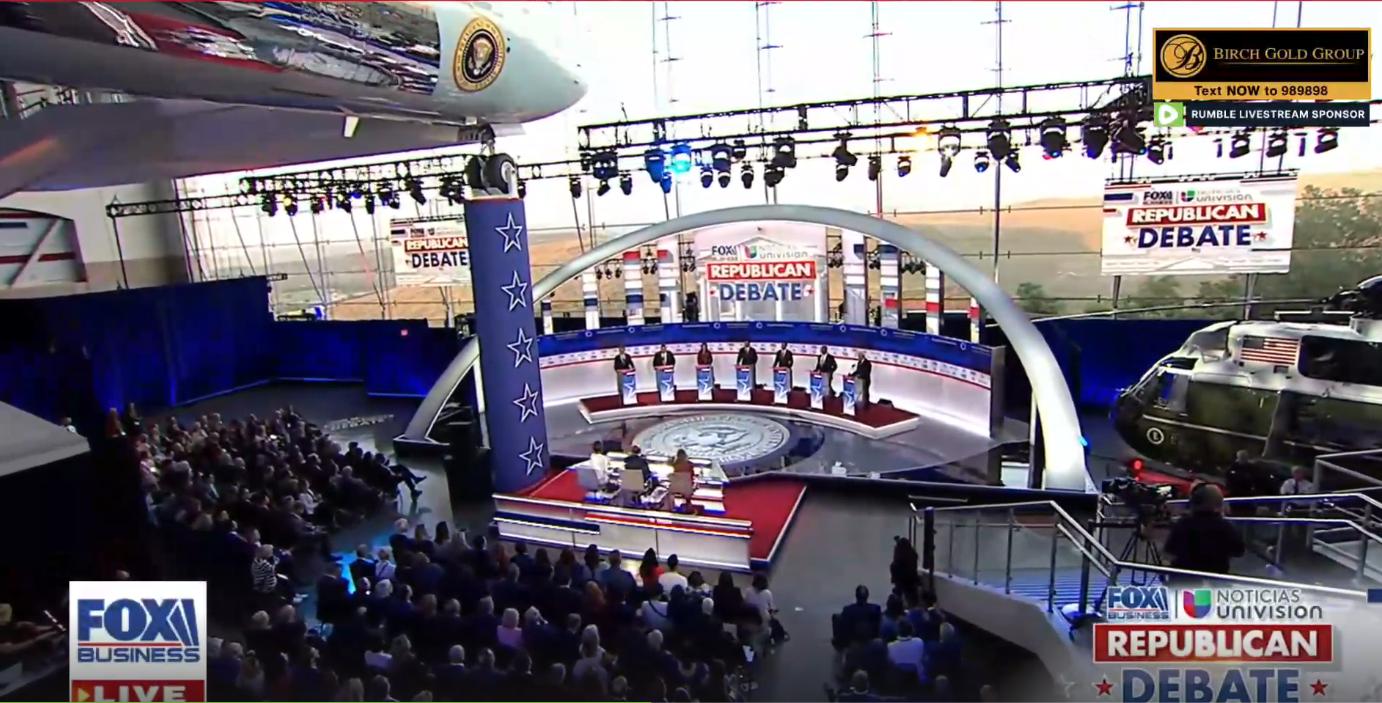 SIMI VALLEY, Calif. – During the second Republican presidential debate Wednesday night, entrepreneur Vivek Ramaswamy and former Vice President Mike Pence pledged their support for a national ban on gender-affirming healthcare for minors along with policies requiring schools to forcibly "out" trans students to their parents, while Florida Gov. Ron DeSantis defended the anti-LGBTQ policies in his state.
They were joined on stage at the Ronald Reagan Presidential Library's Air Force One Pavilion by former South Carolina Gov. and U.N. Ambassador Nikki Haley, U.S. Sen. Tim Scott (S.C.), former New Jersey Gov. Chris Christie, and North Dakota Gov. Doug Burgum.
Former President Donald Trump, the party's frontrunner, was again a no-show- declining to participate, instead campaigning in Michigan meeting with striking UAW autoworkers and other labor leaders.
Responding to debate moderator and Fox News host Dana Perino's question about Christie's promise to protect "parental rights" by passage of a federal law, Ramaswamy proclaimed that "transgenderism," especially in kids, is "a mental health disorder."
After Perino redirected him back to her question, Ramaswamy said when school officials are aware of cases in which a student may be socially transitioning, they must be obliged to inform parents.
"The very people who say that this increases the risk of suicide by are also the ones saying that parents don't have the right to know about that increased risk of suicide," he said, adding, "To affirm a kid's confusion — that is not compassion, that is cruelty."
The former biotech executive then promised a federal ban on healthcare interventions for trans youth, relaying an anecdote about meeting two women on the campaign trail who, he says, now regretted the gender affirming surgical procedures they had undergone.
Ramaswamy said the women are now in their 20s but did not specify how old they were when the surgeries — double mastectomies and, in one case, a hysterectomy — were performed.
Genital surgeries are almost never performed on patients younger than 18, per the clinical practice guidelines on the treatment of gender dysphoria in minors, which are supported and considered medically necessary by every mainstream scientific and medical body with relevant clinical knowledge.
"The fact that we allow that to happen in this country is barbaric," Ramaswamy said, "so I will ban genital mutilation or chemical castration under the age of 18."
Perino asked Pence how he would protect the LGBTQ+ community as president, noting the rise and escalation of violent attacks documented by the U.S. Department of Homeland Security and research showing LGBTQ+ people are nine times likelier to be victims of violent hate crimes.
The former vice president's description of plans and policies on this front was brief and not terribly detailed. "I'll stand up for the safety and the civil liberties of every American from every background," he said before pivoting to affirm his support for rules requiring schools to effectively "out" transgender and gender nonconforming kids to their parents.
"Linn-Marr Community Schools in Iowa had a policy," Pence said, in which "you had you had to have a permission slip from your parents to get a Tylenol, but you could get a gender transition plan without notifying your parents."
"That's crazy," he said. "We're going to stand up for the rights of parents."
He concluded his answer with a pledge that "we're going to pass a federal ban on transgender chemical or surgery anywhere in the country," adding, "We've got to protect our kids from this radical gender ideology agenda."
Some of DeSantis's remarks also touched on the notion that progressive ideas about gender identity are being pushed on American youth in schools.
The governor defended education policies in his state that have been widely criticized as anti-LGBTQ+ and racist, proclaiming that "Our country's education system is in decline because it's focused on indoctrination, denying parents rights," but "Florida represents the revival of American education."
House Republican member grills USCG admiral over drag shows
Gautier graduated from the U.S. Coast Guard Academy in 1987. This is the admiral's 37th year in the Coast Guard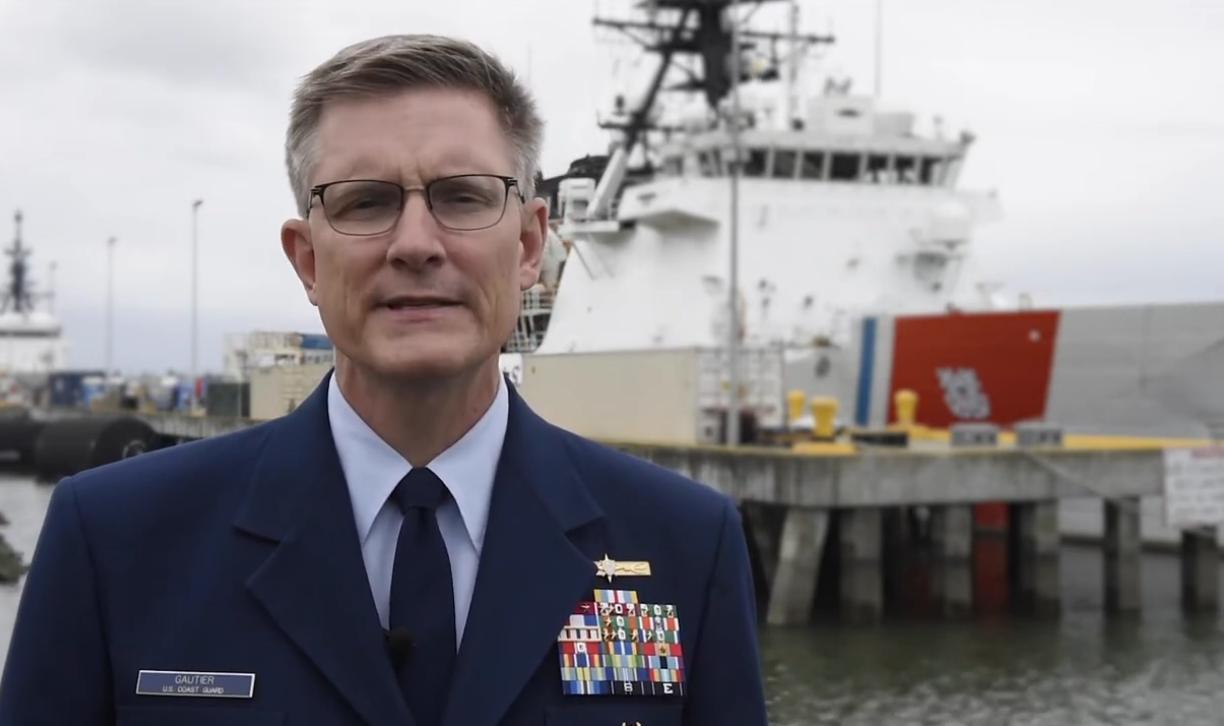 WASHINGTON – The U.S. Coast Guard's Deputy Commandant for Operations, Vice Admiral Peter W. Gautier, appeared in a hearing before the House Committee on Homeland Security on Thursday to answer congressional questions regarding U.S. Artic operations and planning strategies.
During the course of the hearing, Rep. Eli Crane (R-AZ), a member of the House GOP's far-right Freedom Caucus opened a line of inquires, not related to the hearing's focused agenda, which included questioning the admiral's length of service in the U.S. Coast Guard.
Crane aggressively questioned the admiral over retention and recruitment, which Gautier responded at one point that the ongoing long-term effects of the coronavirus pandemic could possibly be factored into recruiting new personnel. "Why do you think you're, across the military, having so many recruiting issues?" Crane asked and added, "You believe that COVID-19 the main reason the military is having its recruiting issues?"
Gautier responded saying "I'm an optimist sir so when you hear these things about eligibility because of weight and pharmaceuticals and stuff, is lower than average in the young population- that there isn't this propensity to serve. I heartedly disagree. I think that there are a lot of great young Americans that just don't know about the Coast Guard. That if they knew that we are law enforcement; we are military; that we clean up the environment; that we serve the American people I think you know that we will have a lot more folks coming in."
After thanking him for his answer Crane then asked the admiral: "To follow up on that, Do you think it might have anything to do with what you regularly hear as being described as some of the "wokeness" within the military such as CRT [critical race theory] training, DEI [Diversity, Equity, and Inclusion] training, drag shows on base, things like that. Do you think that has anything to do with it? Then he flatly stated: "You're kind of a loss on the focus of what the military is supposed to be about."
Clearly frustrated by Rep. Crane's position and attitude, Gautier responded: "You know, I just don't see that in the United States Coast Guard, what you're referring to and um our work force is the best workforce that I have seen in my 36 year career. The people that are in the Coast Guard today are better than ever before. A lot of them have college educations, a lot of them have had professional careers that want to do something different and better and that come to us. So I don't think so."
Crane then challenged the admiral: "You haven't seen any of that?" Gautier responded, "No." The congressman then asked: "You haven't seen a change in the culture of the military? How long have you been in admiral?" Gautier replied: "37 years." Crane then flatly stated: "With all due respect I find that hard to believe sir."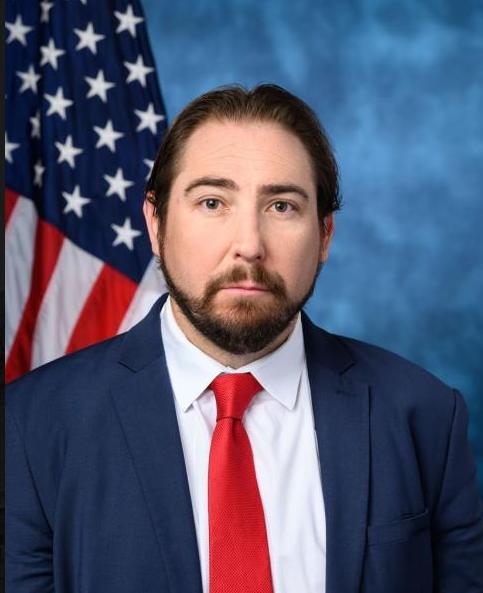 Crane, elected in 2022 after defeating incumbent Democrat Tom O'Halleran, is a former U.S. Navy SEAL and co-founded Bottle Breacher, a company that manufactures bottle openers made of 50-caliber shell casings. This past October, he was among the eight Republican members who voted to remove then House Speaker Kevin McCarthy (R-Calif.).
During a heated debate on the house floor last June regarding one of his proposed amendments to the annual defense budget and policy bill that would prohibit the Defense Department from requiring participation in training or support for "certain race-based concepts" in the hiring, promotion or retention of individuals, Crane angered Rep. Joyce Beatty (D-OH) when he said:
"My amendment has nothing to do with whether or not colored people or Black people or anybody can serve, okay? It has nothing to do with color of your skin… any of that stuff."
Beatty, a distinguished Black lawmaker, who had previously served as the chairwoman of the Congressional Black Caucus, immediately asked that Crane's offensive words be stricken from the House record.
"I am asking for unanimous consent to take down the words of referring to me or any of my colleagues as 'colored people,'" she said.
Crane at first tried to amend his remarks to "people of color" before Rep. Beatty interrupted and again said she wanted his words stricken. When no one in the chamber objected, the chair ordered it stricken by unanimous consent.
CBS News later reported that Crain said he "misspoke." "In a heated floor debate on my amendment that would prohibit discrimination on the color of one's skin in the Armed Forces, I misspoke. Every one of us is made in the image of God and created equal," Crane said in a statement.
Beatty however wasn't having it. First on Twitter posting:
"I am still in utter and disbelief that a Republican uttered the words 'colored people' in reference to African-American service members who sacrifice their lives for our freedom… I will not tolerate such racist and repugnant words in the House Chamber or anywhere in the Congress. That's why I asked that those words be stricken from the record, which was done so by unanimous consent."
Later in an interview with CBS News, the Ohio Democrat said she doesn't accept Crane's explanation that he "misspoke".
"He didn't misspeak," Beatty said. "He said clearly what, in my opinion, he intended to."
She said some lawmakers intend to hold a special order hour on Monday to address the issue through a series of speeches on the floor.
"It shows us directly why we need DEI (diversity, equity and inclusion)," Beatty explained. "DEI is not about just hiring a Black person or putting a person in the military or in college. It's about having diversity of thought."
"It's very frustrating to have to fight the battles on the United States House floor," she added.
Vice Admiral Peter W. Gautier assumed the duties of Coast Guard Deputy Commandant for Operations (DCO), in June 2022. Previously, he served as Deputy Commander, Coast Guard Pacific Area, and from 2018 to 2020, he served as Commander, Coast Guard Eleventh District in Alameda, California, where he directed all Coast Guard missions in California and the Eastern Pacific Ocean.
Gautier graduated from the U.S. Coast Guard Academy located in New London, Connecticut, as a member of the Class of 1987. This is the admiral's 37th year in the Coast Guard.