Sweat for a cause: OUT Foundation partners with local gyms
In L.A. and nationwide applications now open for fitness spaces to join network welcoming out LGBTQ+ athletes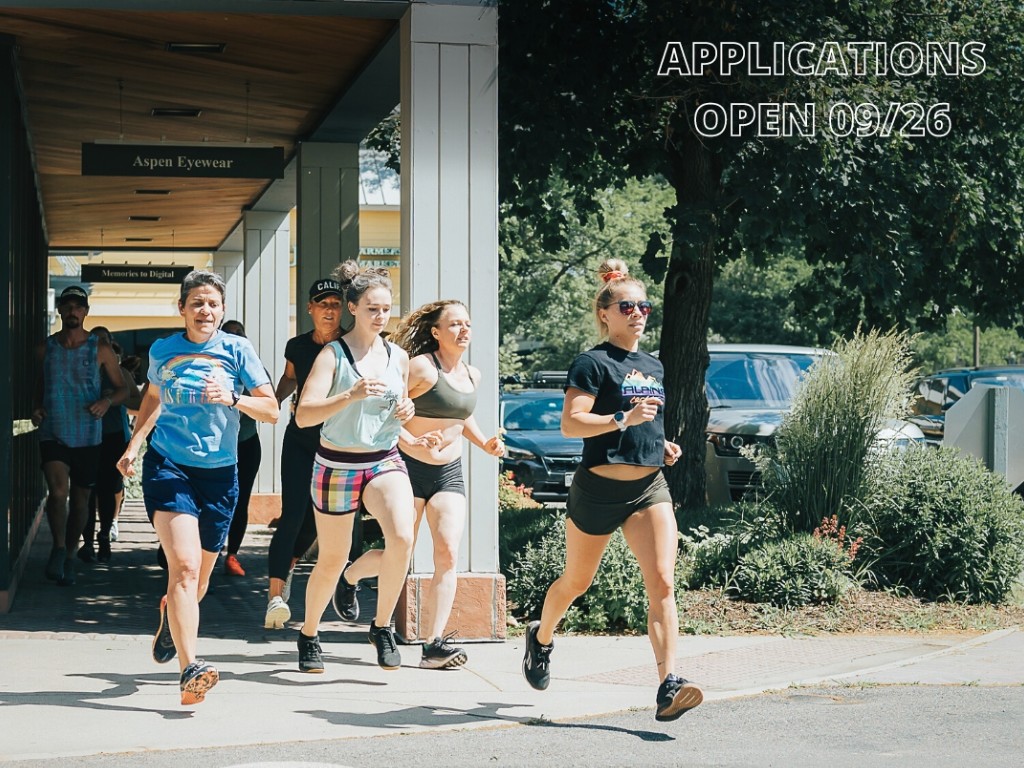 NEW YORK — Whether they are out or closeted, members of the LGBTQ+ community often struggle to find a place where they feel comfortable working out, as many gyms and fitness-based businesses tend to be hetero-normative and mostly cisgender-oriented. The OUT Foundation, based in New York City, seeks to change that.
Applications opened Tuesday for LGBTQ+ friendly fitness centers to join its already large network of partner gyms, coast to coast, including more than 15 in Southern California, from Burbank to San Diego and from Santa Monica to San Bernardino.
"Members of the LGBTQ+ community want a space to feel like themselves and not worry about the danger of wearing a rainbow shirt, bringing their partner, or using the restroom they want in gyms," the organization says on its website.
The group's mission, according to its website, is "to remove the barriers that block LGBTQ+ individuals' from access and participation in fitness, health, and wellness, ensuring their success." 
The group got its start in 2011 by hosting the first "OUTWOD" gay CrossFit meetup in New York City. Its OUTAthlete Program, sponsored by the athletic wear company Puma, facilitates free, year-long gym memberships for LGBTQ+ young adults between the ages of 18 and 32. Already, the program has helped more than 50 athletes in 32 cities.
OUTAthletes also receive a 30% discount on branded OUT Foundation apparel, access to a networking group of the 27 current OUTAthletes as well as former members, gifts from participating sponsors, monthly educational sessions, and more.
The Out Foundation's Inclusive Fitness Finder is an online tool that provides locations in the nationwide network. To be placed on the map, fitness spaces must raise more than $250 by hosting an OUTAthletics event and meet other requirements.
Tina Weaver, who took over as executive director in April, outlined at that time their goals in leading the organization. "We are introducing programs that will assist in breaking down the systemic divide of health and wellness for the LGBTQ+ community," they said. "The OUT Foundation is needed more than ever."
Interested business can email the Out Foundation's director of community and partner engagement, Karina Damiani, at karina@theoutfoundation.org for information on becoming a partner gym.
NFL's Kirk Cousins: Anti-LGBTQ group's 'Ambassador for Christ'
The Vikings proudly boast they were the first in the NFL to host a summit and fundraiser focused exclusively on LGBTQ inclusion in sports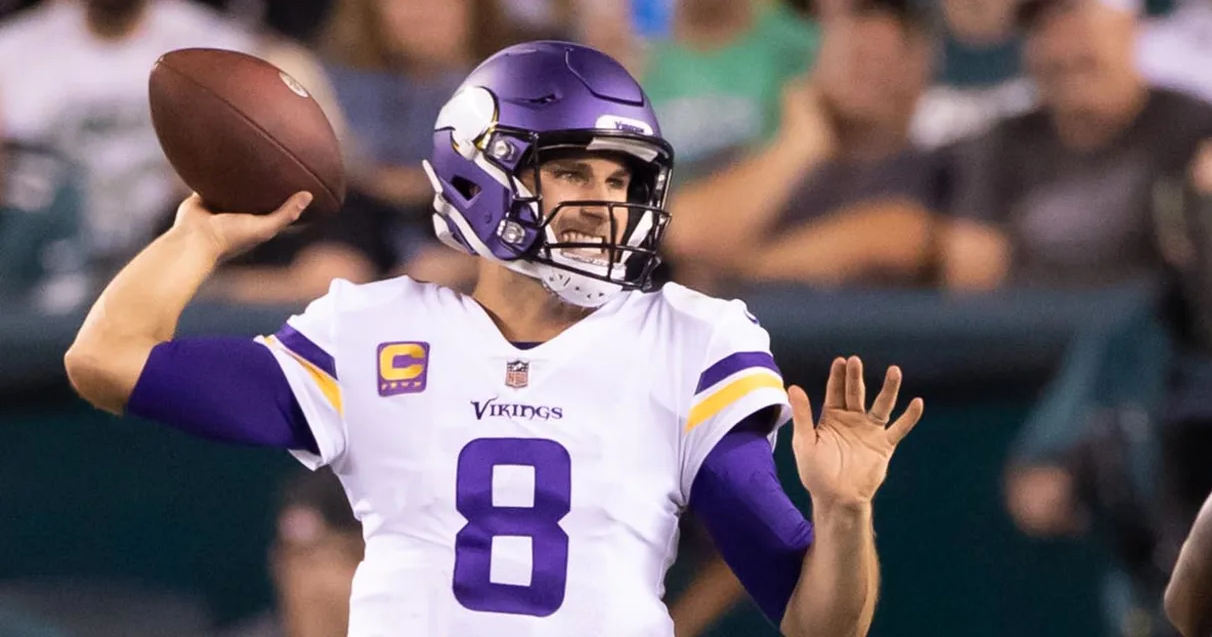 ORLANDO, FL. — Vikings quarterback Kirk Cousins has made no secret of his Christian faith; just the opposite. But his recently recorded sit-down interview with the chief operating officer of the rabidly anti-LGBTQ group, Focus on the Family, has caused a massive backlash by fans.
Even though their chat did not include references to what the group's website calls the gay and lesbian "lifestyle" or the "threat" of "transgenderism," Cousins used coded language that reinforced the group's dogma that "same-sex attractions" are a "choice."
"There are consequences to the choices you make in life, good or bad," Cousins told Focus on the Family COO Ken Windebank in the Nov. 3rd Focus on the Family Broadcast on YouTube. "And if you sow good things you'll reap good things. But if you sow poor decisions, you'll reap poor decisions."
Related:
Their conversation was recorded before a packed house at the Sand Lake campus of his father's mega church in Orlando. Don Cousins is lead pastor at Discovery Church.  The church also has two other campuses in the Central Florida city that ranks fourth highest in the nation for gay and lesbian couples and was ranked the most LGBTQ+ friendly travel destination in the U.S.
In fact, Cousins and Windebank sat in front of a large projection of Lake Eola, site of Come Out with Pride's annual celebration of the city's thriving LGBTQ+ population, held Oct. 21, just two weeks before their talk.
Reports revealing their conversation followed complaints by an anonymous fan of the Minnesota Vikings, who alerted LGBTQ sports journalists about the video.
"It doesn't matter how innocuous the content in the video is," said the fan. "Focus on the Family has consistently pushed for abhorrent policies and to enshrine their views into American law. For the Vikings' franchise quarterback to partner with them is shocking, disappointing, and runs counter to the image the Vikings have tried to project."
The Vikings proudly boast on the team's website that they were the first in the NFL to host a summit and fundraiser focused exclusively on LGBTQ inclusion in sports, back in 2018, and that a front office employee who's in her 8th season with the team is an out lesbian.
The fan also noted what they saw as the hypocrisy of the four-time Pro Bowl player, who Focus on the Family calls an "Ambassador for Christ" and whose Instagram bio describes him as "Believer. Husband. Father."
"It also runs counter to Cousins' public image, that of 'all are welcome'. Focus on the Family has built their political arm on trying to drive people they don't approve of out of American society."
It's easy to see what Focus on the Family says about homosexuality, since it's right on the group's website:
"Focus on the Family is committed to upholding God's design for the expression of human sexuality: a husband and wife in a marriage relationship. We also hold to the scriptural truth that a relationship with God through Jesus Christ brings transformation and power over sin. We reach out with compassion and respect to individuals, families, and churches affected by homosexuality."
Focus on the Family has been headquarted in Colorado Springs since 1977. In the 1990s, the group's anti-LGBTQ leaders led the fundamentalist charge in support of Amendment 2, a Colorado ballot measure that banned municipalities from including LGBTQ people in their anti-discrimination policies. Although the initiative passed in 1992, in 1995 the Supreme Court found that it violated the 14th Amendment to the U.S. Constitution.
Almost a decade ago, Cousins himself called homosexuality a sin, saying he'd still welcome a gay teammate because "nobody's perfect" and he would try to teach him to "follow Jesus."
"Now, there are a lot of teammates in my locker room right now who may not have a homosexual lifestyle, but they have sins, too," he told MLive in 2014. "They're not perfect. So, I don't say they can't help us win. Nobody's perfect. To that degree, we'd welcome him into our locker room and say come help us win, and hopefully I can love him like Jesus and hopefully show him what it means to follow Jesus."
Fans expressed their anger at Cousins in social media posts:
kirk cousins supports an anti-LGBTQ group that openly advocates for conversion therapy and rebanning gay marriage https://t.co/KixzDy4DOp

— jordan (@notbubbawallace) November 27, 2023
Focus On the Family is awful. Boooooo Kirk Cousins. https://t.co/bRBDjivfgq

— amityf (@amityf) November 27, 2023
Is it asking too much for there to be more Taijuan Walker, Adam Jones, Sean Doolittle, Connor McDavids in the world and less Kirk Cousins, Phillip Rivers, Drew Brees, Lance Berkmans, etc.

— Adam Seth Moss (@LFNJSinner) November 27, 2023
i guess a hypothetically gay teammate is secretly a threat to your focus on the straight, white, cis, married, republican, evangelical american family fantasies, huh https://t.co/FiHg9QJfgt

— Marissa 🦅🦑⛈️ (@Nats_n_Cats) November 28, 2023
Neither Cousins nor the Vikings responded to a request for comment.