Oscar-winner Tarell McCraney, new Geffen Artistic Director
The Moonlight co-screenwriter says he wants the theatre to be artist-centered, while attracting top-name talent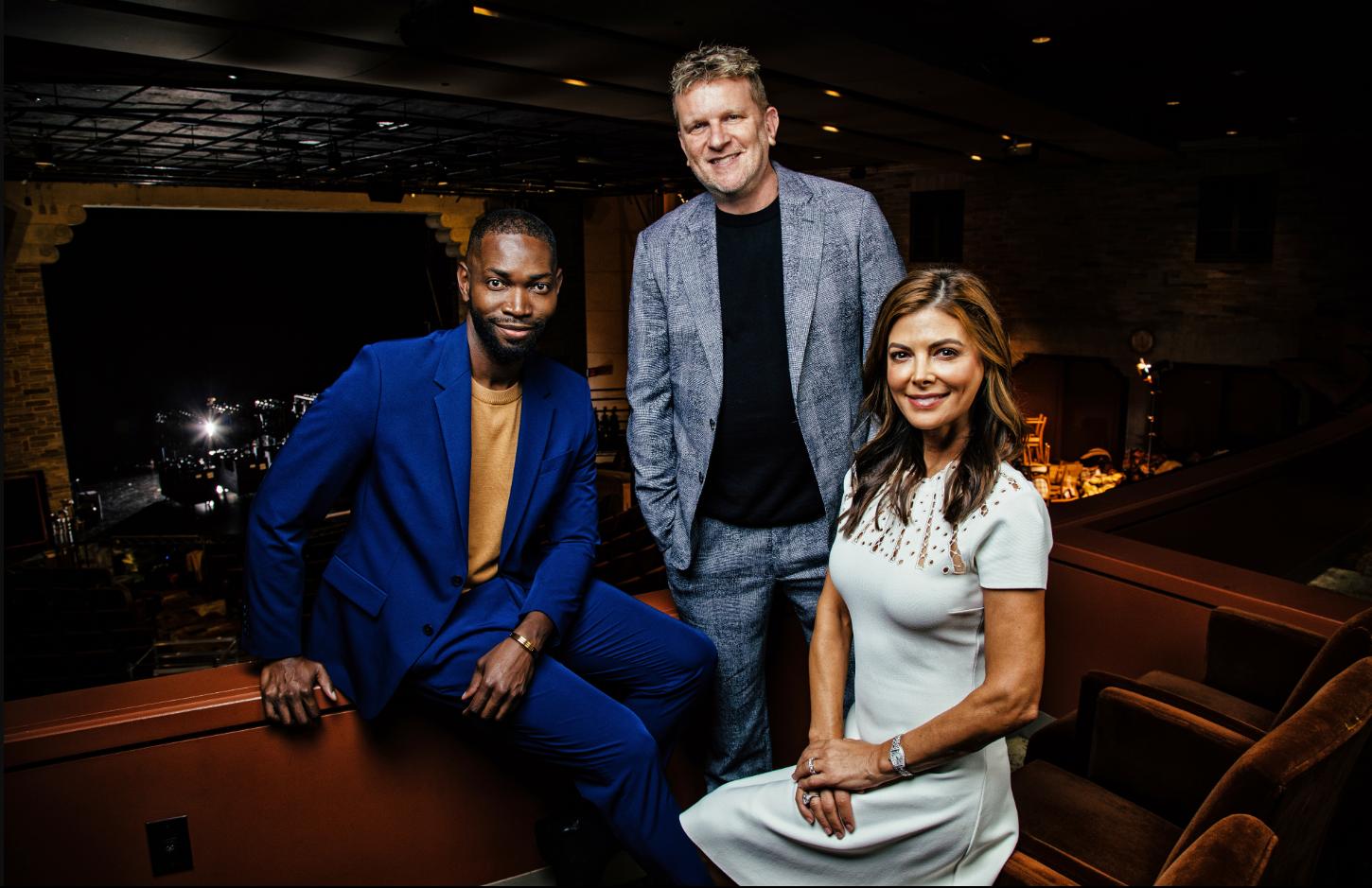 By Rob Salerno | LOS ANGELES – Tarell Alvin McCraney has lofty plans for the Geffen Playhouse, which announced him as its new Artistic Director last week. 
The openly queer playwright who won an Oscar for co-writing the 2016 film Moonlight based on his own earlier play, In Moonlight Black Boys Look Blue, says he wants the theatre to be a place that centers artists' voices while building on the theatre's location in Los Angeles to attract big name talent. But he also wants the theatre to draw in more young audiences from neighboring UCLA and he promises to continue commissioning work by LGBTQ creators.
With a career that has included being a member of Chicago's famed Steppenwolf Theatre, playwright-in-residence at the Royal Shakespeare Company, serving as Chair of playwrighting at the Yale School of Drama, and a Tony Award nomination for his Broadway debut Choir Boy (which was produced at the Geffen in 2014), the 43-year-old playwright has the deep connections across the national theatre scene as well as in Hollywood that just might help him pull this vision off.
The Los Angeles Blade sat down with McCraney to talk about how he sees the Geffen Playhouse fitting into the LA art scene, and why live performance remains so relevant to today's audiences.
Blade: Why are you making the transition from playwrighting to artistic directing? What made you want to run a theatre?
McCraney: That kind of vision-setting is something that I've always done. I certainly will admit that doing it at a major theatre was not on my bucket list. But then something started to happen. A lot of the ways that we were creating theatre began to be corporatized and we started to think in corporate ways and business models. For art making, that can get convoluted. The moment we get into very strict rules about theatre and how it should get created, we get into trouble. We leave no room for expression. And that has been happening in part because leadership hasn't been by artists.
And now I have a whole heap of friends and colleagues who are artists running theatres, saying we need to work in collaboration with each other, in order to make sure that the artists of the future are nourished and told that their voice is necessary. All of our companies, even in TV and film, are run by the imagination of the artists, and to put that at the center is really investing in our future.
What is your vision for the Geffen?
The Geffen already does something pretty amazing. It is that fulcrum in the entertainment industry. There are a lot of film and tv folks who make up our audience and the artists who are on our stage. That feels like we have a role to play in the ecosystem of the great many theatre artists who come out to LA to pursue film and television and also still deeply want the roots of live performance to be honored, and the skills that come with that to be sharpened.
We also have about 30-40,000 audience members across the street who may not have been inside of our playhouse or experienced their first live performance, and we'd love to make sure that that is part of their education. I'm talking about UCLA. We want to make sure that we invite them in to experience what it is to have a live performance affect you and change you and make you think and anger you and call you into action. We also know that a good percentage of those folks are the artists of tomorrow. We want to make sure that they know that they have a space.
How is Los Angeles different from the places where you've made theatre in the past?
It's the center of the TV and film industry in our country specifically. And yes, there are certainly theatre actors who work in film and television in New York and Chicago.
In LA the majority of folks who are in our audience and on our stages work in the film and television industry in some way, shape or form. What that gives us as a playhouse is a place where we can say, hey, theatre is important to you. It's the first thing you did in your life. It's the first experience you had in dramatic storytelling. It's the bad theatre games that led you to this moment playing this role on Wandavision. Now you want to get back on stage and you want to remind yourself what it means to be in Hamlet and why that story is important, in film and television, but also in live performance. What does that do? What part of your humanity is invigorated by doing it in front of people night to night?
Because we have so many people in our community who come from that tradition and background, it makes no sense to me to bifurcate that but to integrate it.
You obviously bring a certain star power to the theatre. Do you think that's important for Los Angeles audiences?
Name recognition is important for sure. Someone could take that negatively. I hear, "Oh, I like the way that person tells a story. I've followed them for a long time."
I'd love to make sure that there are a cadre of artists that folks can say, "Oh yeah, they're at the Geffen pretty often. I love to see them there," or, "I saw their first play there, and it's really interesting to see what they do next. I'm coming back for that." I think it's important to audiences everywhere. We like to train up with people. You've seen that actor before that you're like "he was in that thing!" You like to watch that versatility.
Samuel L. [Jackson] was in The Piano Lesson. One, I love The Piano Lesson. Two, I love Samuel L. And I was like, I have to see this, because this is one of my favorite people telling stories and in a way that I rarely get to see him do it.
I understand the guilt, because people can feel consumerist, but it really is an age-old tradition. You want to see that person tell the stories. It is exciting to say I've seen that actor on so many things, but I'd love to see them live.
Does the Geffen need to find new audiences?
So does every industry. Even in streaming, we know we gotta grow their audiences. What I don't think we should be doing is chasing after the audiences who've said they're not going to sit in the theatre anymore. I think there are people who've gone through a very rough time the last three years, who've said, "Y'know what? One of my biggest things is going to be being outside, or travelling, or moving to that place that I didn't think I could."
What we have to do is reinvest in the 60% of audiences that have come back and said, even during that limited capacity, "The thing I wanted to get to most was this engagement here in the live theatre. It's important to me, it's a part of the tapestry of my life, so I'm here."
Why is theatre relevant in 2023?
It's the difference between [being there and] hearing, "Oh, you had to be there…"
I tell this story all the time about Peter Brook's Hamlet in Chicago [in 2001] with Adrian Lester. It's the first Shakespeare production I've seen at Chicago Shakespeare Theater. I'm seeing this fly zipping around, and Adrian Lester, who is delivering the most eloquent Shakespeare I've ever seen, at some point in the middle of it, I think he's doing one of his great speeches, he [catches the fly in his hands, shows it to the audience and wipes it off], and continues going on as if nothing happened. I think it was during "To be or not to be." Talk about timing. You just had to be there.
I remember my best friend Glenn Davis, the artistic director of Steppenwolf, and my friend André Holland who was in Moonlight, we all saw that production, that performance, and we're all still saying, "You had to be there," this performance 20 years ago, to see this fly driving Adrian Lester wild. I know that's still relevant to folks.
We have a show right now at the Geffen called Every Brilliant Thing, and it's really interesting to see folks who are jostled by how interactive it is, and how much the audience talks to the performer. And those who really lean into it, who are like, "Yeah, this is why I come. I can't just lean back and eat Cheetos, while you divorce someone or run for president. I have to be here right with you as you work out this very complicated thing in your life."
What can queer audiences expect from the Geffen under your tenure?
Thankfully, the artistic leadership before did a pretty good job of forging ahead with queer stories in our space. I can speak to Choir Boy when we did it all those years ago. But since then, there's been multiple plays and paradigm-breaking ways in which we engage our queer stories particularly. I'm speaking of The Inheritance, when we had that block party with community partners.
One of the things I'm challenging us to do is to make sure that when we do invite audiences – queer, black, brown, Asian – into our space, that they do know that we keep something on hand for them. That it's not just that in June we have this 'out' play, but that we have something year-round that… may not be specifically about a topic, but it'll have enough that it'll encourage, delight and engage everyone.
We can't have a play in February for Black History Month and then be like, "Oh, we got our Black audience in, but now what?" We have to make sure that audiences feel like we program with you in mind. The play may not be about your particular home, but it is engaging the world you live in and wanna live in.
Do you think we'll see more commissioned queer works, or productions of queer-themed plays?
For sure, on our roster of people to commission there are same-sex loving folks, there are people who are transgender. We are absolutely leaning into that.
Are we going to see new Tarell Alvin McCraney plays at the Geffen?
That's an easy Yes. Selfishly, that's why I took the job. Directors always take these jobs and go, "I'm gonna direct the thing I never got to direct." There's a bunch of things I want to write for the theatre and I just need the time and space to do it. Maybe I've hoodwinked the Geffen into letting me do that. I'm very excited about it.
What are you excited to write about?
I definitely want to write about marriage and my weird feelings around it. If you just look at the things I've been writing about for twenty years, they're all the same: queer people, finding love, finding a voice. That's not going to change. Just different avenues.
I'm excited to see that as a 43-year-old man who keeps going, "Should I get married? Is marriage for me? Isn't the point of being queer not to get married? Aren't we revolutionary? Is it a tool of the state or whatever, or is it really a romantic thing that I'm missing out on?" I want to grapple with those things. and I think the intimacy of our spaces is the place to do it.
As soon as I can get the time to write it.
(This interview has been edited for length and clarity.)
******************************************************************************************
Rob Salerno is a writer and journalist based in Los Angeles, California, and Toronto, Canada.
The spirit of Sondheim enchants sparkling 'Into the Woods'
For those who love that kind of thing there is no joy quite like watching or for that matter, merely listening to a Sondheim musical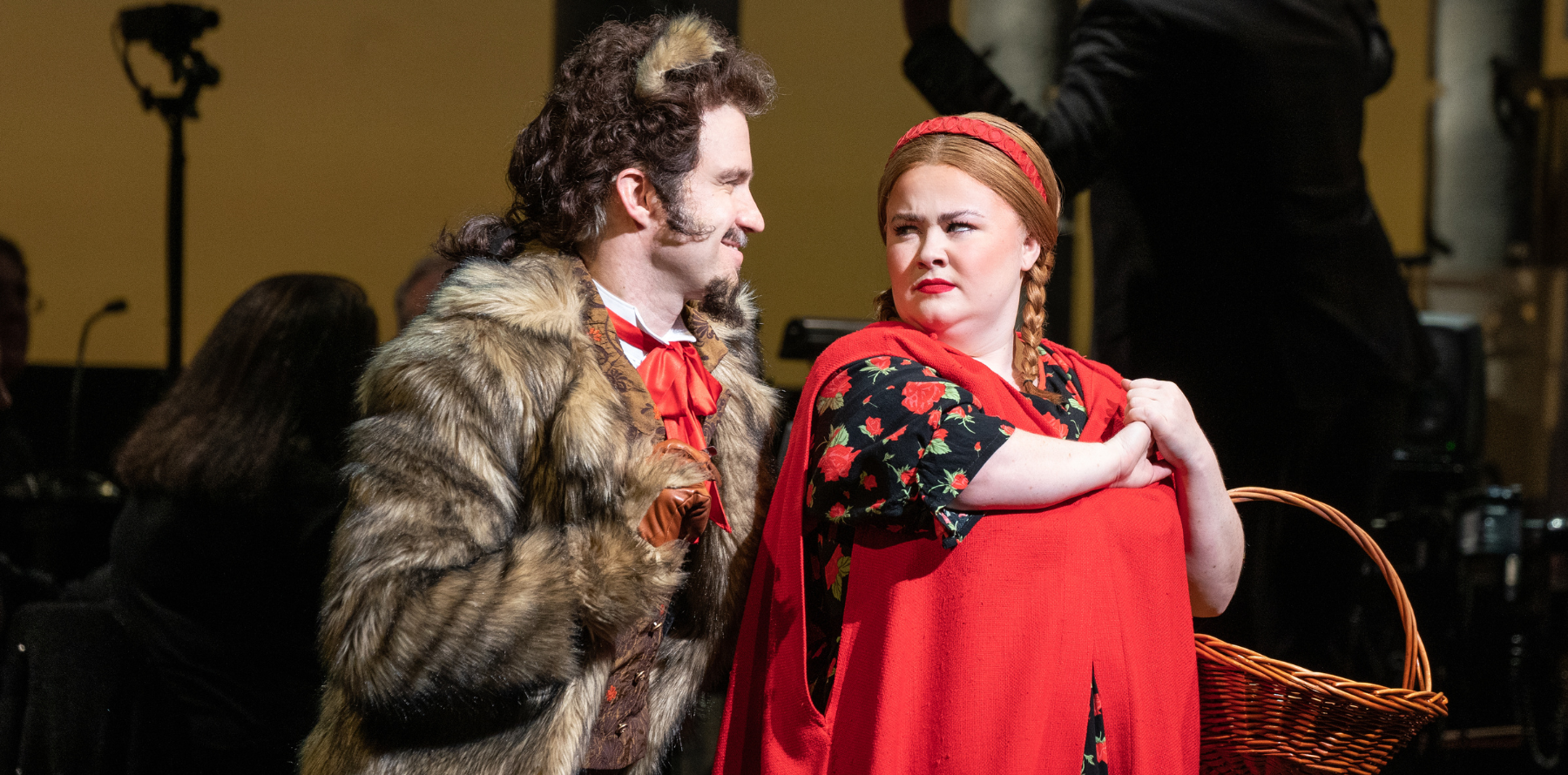 Though the late Stephen Sondheim is now regarded as part of the highest pantheon of Broadway Musical icons, he had a surprisingly small number of hits. His longest running show was his first as both lyricist and composer, "A Funny Thing Happened on the Way to the Forum," which closed in 1964 after 964 performances, and even his most successful shows across the next five decades had comparatively short runs.
The reason, of course, is that Sondheim simply isn't for everyone; his musicals were edgy, challenging, looking to push the boundaries of storytelling in musical theatre; his songs were as dense with layers of meaning as they were with his precocious wit, and not a word or note was wasted. For those who love that kind of thing, there is no joy quite like that to be found watching – or for that matter, merely listening to – a Sondheim musical; for those who don't, it can feel a little too much like doing homework instead of spending an evening at the theatre.
Even if that sounds like you, "Into the Woods" – the late composer's classic musical now playing in a revival production at the Ahmanson – might stand a chance of winning you over. The show itself, which originated in a 1986 production showcasing Bernadette Peters, reimagines a handful of (mostly) well-known fairy tales to explore what happens "after the happily ever after"; it also features some of Sondheim's most "audience friendly" music, framing the cleverness and insight of his lyrics with the kind of "hummable melodies" he was often accused of omitting from his work, and that, coupled with the easy familiarity of the subject matter, makes it arguably the most accessible show in his canon.
The aesthetically stripped-down staging now at the Ahmanson was  first mounted as part of the New York City Center's "Encores" series before transferring for a Broadway run in June of 2022 – where it earned not only enthusiastic critical acclaim but six Tony nominations, to boot. Judging from what we saw at the Ahmanson, it's easy to understand why.
Forsaking an elaborate scenic design in favor of a highly stylized, fairy-tale-suggestive setting in which the orchestra occupies most of the upstage area, songs and scenes are played out with almost as much left to the imagination as if the show were one of the "staged concert" renderings of Broadway musicals that have become popular within the last decade or so; yet in spite (or perhaps, because) of its emphasis on what is to be gained from the material rather than on the Grimm-Brothers-gone-camp trappings of story's deceptively cute, gimmicky concept, it manages to deliver all the stealthy resonance of Sondheim's words and music while still preserving the tongue-in-cheek charm of its reimagined fairy tales with crystal clarity.
We won't spoil the fun for those unfamiliar with the show (and who haven't seen the lukewarm movie version); suffice to say that it merges together some tales you know – Cinderella (Diane Phelan), Little Red Ridinghood (Katy Geraghty), Jack (Cole Thompson) and the Beanstalk, and others – and intertwines them with one you don't, in which a childless baker (Sebastian Arcelus) and his wife (Stephanie J. Block) make a deal with the witch next door (Montego Glover) to gather ingredients for a mysterious potion in exchange for her granting their wish for a baby.  In James Lapine's astute, sharply honed script, these old tales are infused with adult perspective, diving deeper than their simplistic cautionary messages to explore a few of the more nuanced and subtle dangers that await us "in the woods," even as these somewhat fractured fables wind their way toward the happy endings we expect.

It doesn't stop there, though. Act Two picks up where things left off, as the consequences of all the characters' choices come back not only to disrupt their newfound happiness, but to turn their whole magic kingdom into a disaster zone. It's here where Sondheim and Lapine hit us closest to the heart, sweeping aside the generational "wisdom" of the original tales to reveal a moral more suited to a modern age, in which the traditional bonds of kinship are often forged with the families we choose rather than the ones we were born with – and in which the stories we tell, to our children and to ourselves, may well matter more than they ever have.
Along the way, there is lots of comedy – of course, how can one resist poking fun at the conventions of fairy tales? – and even more music, including now-classic songs like "Children Will Listen" and "No One Is Alone", the latter of which became an anthem of hope and comfort during the AIDS era that was in full bloom when the show originally debuted.
Thanks to concise staging and guidance from director Lear deBessonet, a uniformly superb cast (many of whom are continuing in their Broadway roles), and a perfectly balanced sound mix that brings out all the detail of the scoring while keeping every word spoken or sung onstage completely audible, it provides the "brainy" fun we associate with Sondheim – but it's also gleefully entertaining. It captures all the cheeky humor of the show's absurdist conceit, even enhancing it with surreal design touches – most notably the use of onstage puppeteers to bestow life upon (among other things) a flock of friendly birds and "Milky White," the decrepit cow who becomes an audience favorite from her first appearance – yet remains grounded enough to ensure that the emotional punch of the second half feels not only sincere, but earned.

Standout moments are plentiful, but some of the high points include "I Know Things Now," as sung by Geraghty, whose steamroller interpretation of Little Red overall garners plenty of audience chuckles; "Giants in the Sky," delivered by Thompson's endearingly daft Jack; "It Takes Two," which warms the mood though the easy chemistry of real-life-married-couple Arcelus and Block; "Last Midnight," in which Glover gives the Witch she's made completely her own a showstopping final exit from the stage. Mention must inevitably made of Gavin Creel, whose double turn as both the Wolf and Cinderella's Prince gives him a scene-stealing chance to show off his multiple talents, as well as Phelan's down-to-earth Cinderella, whose every-girl approach brings a refreshingly contemporary perspective into the forefront. A final nod should go to veteran actor David Patrick Kelly, a delight as the narrator with more of a connection to the story than it seems.
These are just the most prominent players among a cast with no weak links; the complete ensemble as a whole is more than enough reason to recommend "Into the Woods," on the strength of combined talent alone.
There's so much more to be appreciated, though – there aren't many musicals that can deliver giddy hilarity, heartbreaking tragedy, and unexpected epiphanies that jolt us into recognition, all without losing their warm and friendly charm – so don't miss your chance to see this one while it's still here.
Even if you're not a Sondheim fan, it will be one of the highlights of your summer.