Florida bathroom ban challenge, plaintiffs say its unconstitutional
A temporary restraining order (TRO) would allow use of public bathrooms for the National March to Protect Trans Youth in Orlando on October 7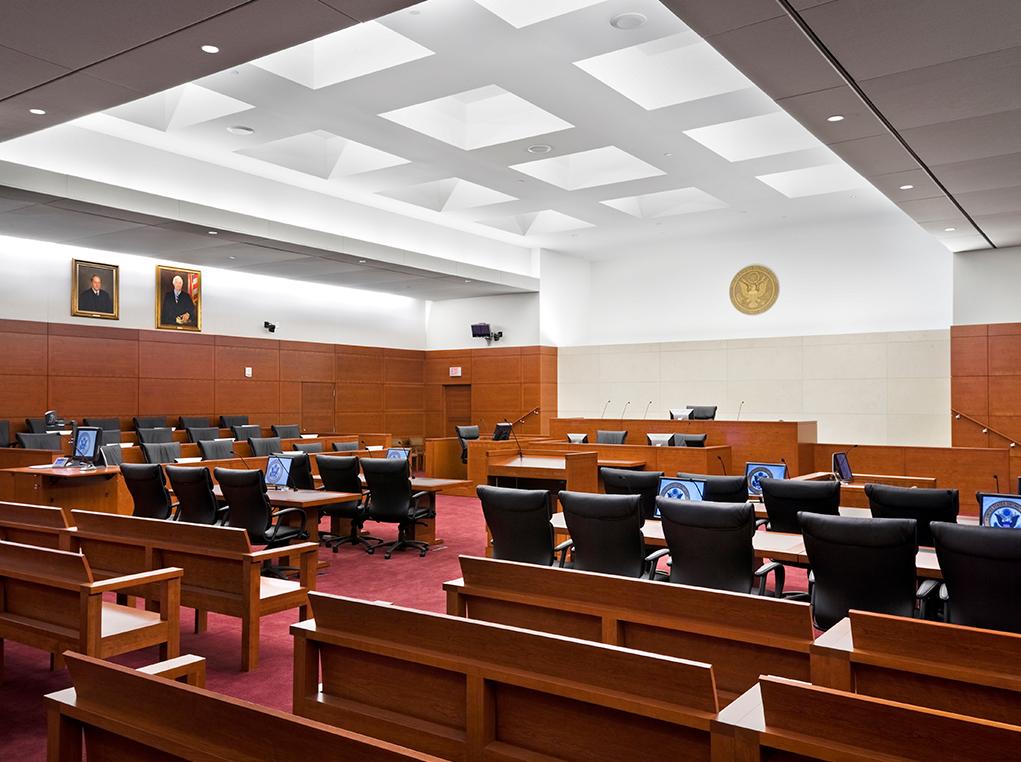 ORLANDO, Fla. – Last week on Sept. 29 a group of trans and non-binary people asked a federal court to declare Florida's bathroom ban unconstitutional and to issue an order temporarily prohibiting authorities from enforcing it against them while they are in Florida in the coming weeks.
The temporary restraining order (TRO) would allow the plaintiffs to use public bathrooms that align with their gender as they travel to, participate in, and return from the National March to Protect Trans Youth in Orlando on October 7. 
An anticipated 1,000 people are marching in Orlando, Florida, in support of transgender youth and other marginalized communities on October 7, organizers stated.
Under Governor Ron DeSantis, Florida has been at the forefront of a national movement to legislate against trans rights. In May, DeSantis signed four anti-trans and anti-queer legislation passed by the Florida Legislature including Florida Statute § 553.865.
This law, also known as the Bathroom Ban, prevents transgender, gender nonconforming, and certain kinds of intersex people from accessing a restroom in line with their gender because it defines sex as one's anatomy and naturally occurring hormones at birth. 
The lead defendant named in the lawsuit is Andrew Bain, the State Attorney for the Ninth Judicial Circuit in Florida. DeSantis appointed Bain last month to replace Monique Worrell, whom he removed, in part, because she signed a statement pledging not to prosecute people accused of transgender-related "crimes." 
A complaint, along with a motion for the TRO, filed on the plaintiffs' behalf by the Center for Constitutional Rights and Southern Legal Counsel says the ban forces trans, gender-nonconforming, and certain intersex people (TGNCI people) to use a bathroom inconsistent with their identities, risk arrest by using a bathroom consistent with their identities, or forego multi-stall restrooms in public facilities altogether.
All of these options are legally impermissible because they deny TGNCI people basic freedoms afforded others, according to the complaint. 
 "The State of Florida believes it can eradicate the lives and identities of trans, gender nonconforming, intersex, and queer people through numerous pieces of legislation, including Fla. Stat. § 553.865, otherwise known as the bathroom ban, " said  Zee Scout, a Bertha Justice Fellow and attorney at the Center for Constitutional Rights. "But this law is an unconstitutional reaction to the growing acceptance of these communities. The state cannot erase viewpoints that it dislikes. It cannot force people to accept its idea of sex and gender. And it cannot demonize these communities by referring to them as 'demons,' 'mutants,' and 'imps.' This lawsuit is a message that trans, intersex, and queer people nationwide will not tolerate this discriminatory behavior against their siblings in Florida or anywhere."
"The bathroom ban is yet another unconstitutional and politically-motivated maneuver in the state of Florida's relentless, multi-faceted attack on the rights, lives, and dignity of transgender Floridians," said Simone Chriss, Director of the Transgender Rights Initiative at Southern Legal Counsel. "SLC denounces the state's weaponization of fear and misinformation to strip away the rights of TGNCI Floridians under the guise of protecting others, and we are honored to stand beside the brave plaintiffs and all others who plan to travel to Florida to speak out and stand up for trans rights on October 7th!"
Related:
Amicus brief: No negative incidents from Trans people in bathrooms
The brief details the constitutionality of bathroom bans. Courts across the U.S. have determined trans people have right to access bathrooms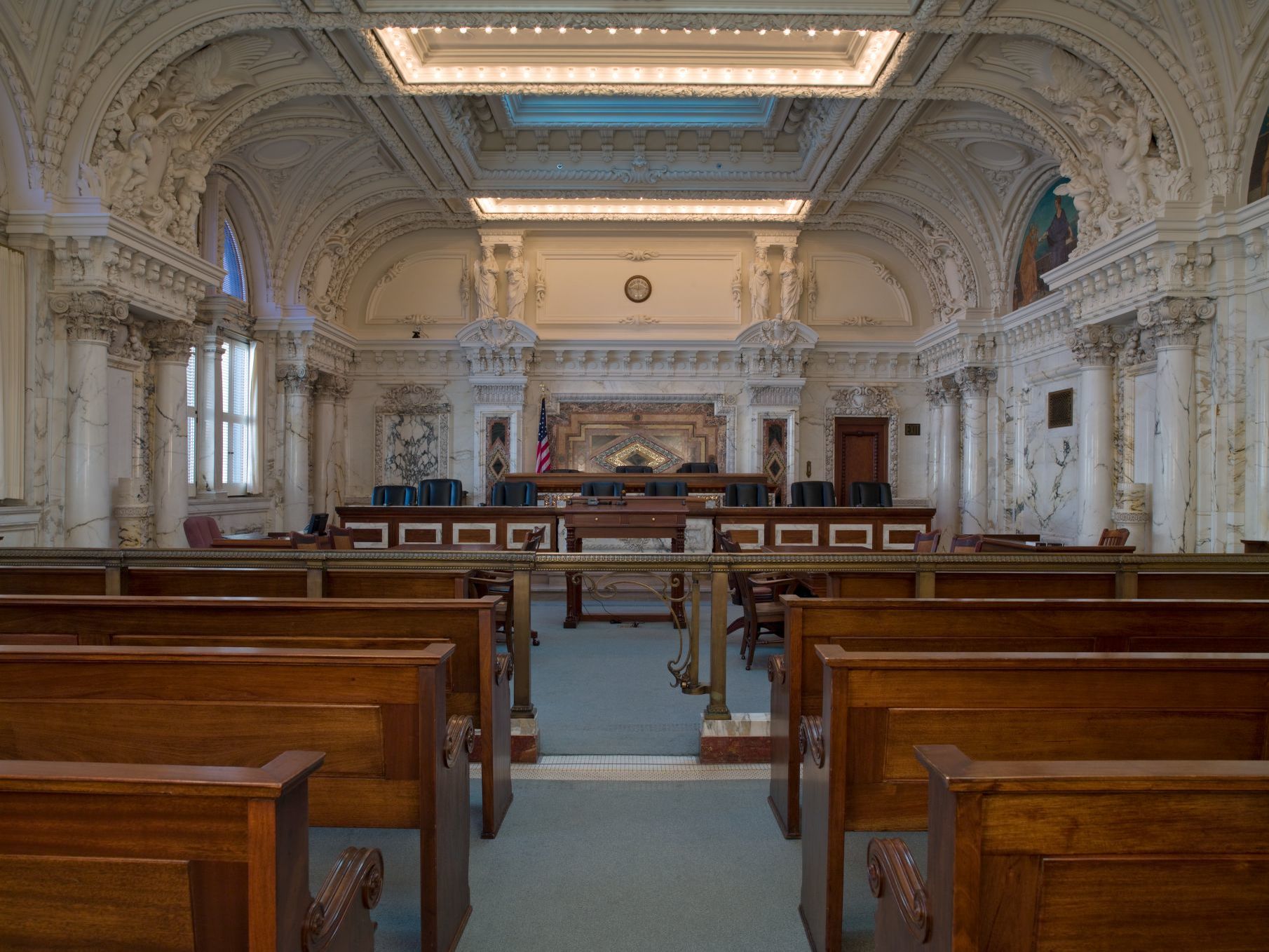 By Erin Reed | WASHINGTON – On Thursday, 21 state attorneys general filed an amicus brief with the 9th U.S. Circuit Court of Appeals, stating that transgender people must be allowed to use restrooms matching their gender identity.
This action comes after a district court judge in Idaho refused to block a ban on transgender bathroom usage in the state; he was promptly overruled by the 9th Circuit, which did block the ban.
The letter represents the latest development in a fight that has worked its way across the country, focusing on equal rights in bathroom accommodations for transgender people and barreling towards the Supreme Court.
The amicus brief is substantial. It represents the work of attorneys general in 21 states, and contains legal precedents, nondiscrimination laws, and the experiences of those states around allowing equal accommodations for transgender people. It cites 13 pages worth of laws, court decisions, and studies to support the rights of transgender people in bathrooms. It draws a final conclusion stating that disallowing trans bathroom access causes "emotional, psychological, educational, and constitutional harm," and requests that the court uphold these rights for transgender students.
The brief is unique in that it outlines the findings of negative events that stem from allowing transgender people to use the bathroom of their gender identity. The brief finds that "nondiscriminatory restroom policies produce important benefits and pose no safety concerns." Importantly, it shows that in states that allow trans students to use bathrooms according to their gender identity, there were "no reported instances of transgender students harassing others in restrooms or locker rooms."
See the briefing on this topic:
Meanwhile, the brief highlights the many negative effects of disallowing transgender people from using locker rooms and bathrooms. The report states that discriminatory policies for transgender people promote absenteeism, leading to trans youth missing valuable school time. These policies also harm the physical and mental health of transgender students.
The brief reports that 73% of trans students avoid restrooms in school because they feel unsafe or uncomfortable. Additionally, over half report negative health effects from doing so, such as kidney infections and other kidney-related problems. Rebecca, one of the plaintiffs in the case, reported limiting fluid intake at school and suppressing bathroom urges, both of which are unsafe for children.
The brief also details expansive case law surrounding the constitutionality of bathroom access. Courts across the United States have determined that transgender people have the right to access bathrooms that match their gender identities. Among the most significant cases is Grimm v. Gloucester County, where the 4th Circuit Court ruled that a transgender boy has the right to use the bathroom of his gender identity.
Similarly, in the 7th Circuit Court, A.C. v. Metropolitan School District of Martinsville was ruled in favor of a transgender plaintiff. Even the 9th Circuit Court, which is hearing this case, has favorable precedent. In Parents for Privacy v. Barr, it was ruled that transgender bathroom access does not violate other students' privacy.
Ultimately, the strength of these cases was bolstered by the Supreme Court's decision in Bostock v. Clayton County, which the report also heavily references. In that decision, which was ruled 6-3 with conservative Justice Neil Gorsuch authoring the opinion, the Supreme Court ruled that "it is impossible to discriminate against a person for being homosexual or transgender without discriminating against that individual based on sex."
Although the decision covered employment law and not bathroom access, many courts have interpreted it as applicable to bathroom access and other areas protected by Title IX.
The brief also directly addresses the idea that Title IX only protects "biological sex." It points out that Title IX regulations do not state that it only applies to "biological" sex "as determined by chromosomes and internal and external reproductive anatomy." Instead, the brief argues that discrimination based on assigned sex at birth treats, for instance, a transgender girl different from a cisgender girl when allowing restroom access. The overreliance on a very specific facet of biological sex likely renders the bill unconstitutional, the brief states.
For now, the bill is blocked in court, allowing Idaho transgender students to use the restroom that matches their gender identity if their school permits it. Meanwhile, cases concerning bathroom access are swiftly moving towards the Supreme Court, with a recent decision from the 7th US Circuit Court currently being appealed to the Supreme Court.
It appears likely that the Supreme Court will soon revisit transgender rights. In this interim, this coalition of 21 states has emerged, vocally advocating for the rights of transgender students and leveraging their collective authority to do so.
Related:
****************************************************************************
Erin Reed is a transgender woman (she/her pronouns) and researcher who tracks anti-LGBTQ+ legislation around the world and helps people become better advocates for their queer family, friends, colleagues, and community. Reed also is a social media consultant and public speaker.
Follow her on Twitter (Link)
Website here: https://www.erininthemorning.com/
******************************************************************************************
The preceding article was first published at Erin In The Morning and is republished with permission.