Out gay coach leads Las Vegas Aces in back to back championship
Las Vegas is the WNBA's first back-to-back champions since the Los Angeles Sparks won it all in 2001 and 2002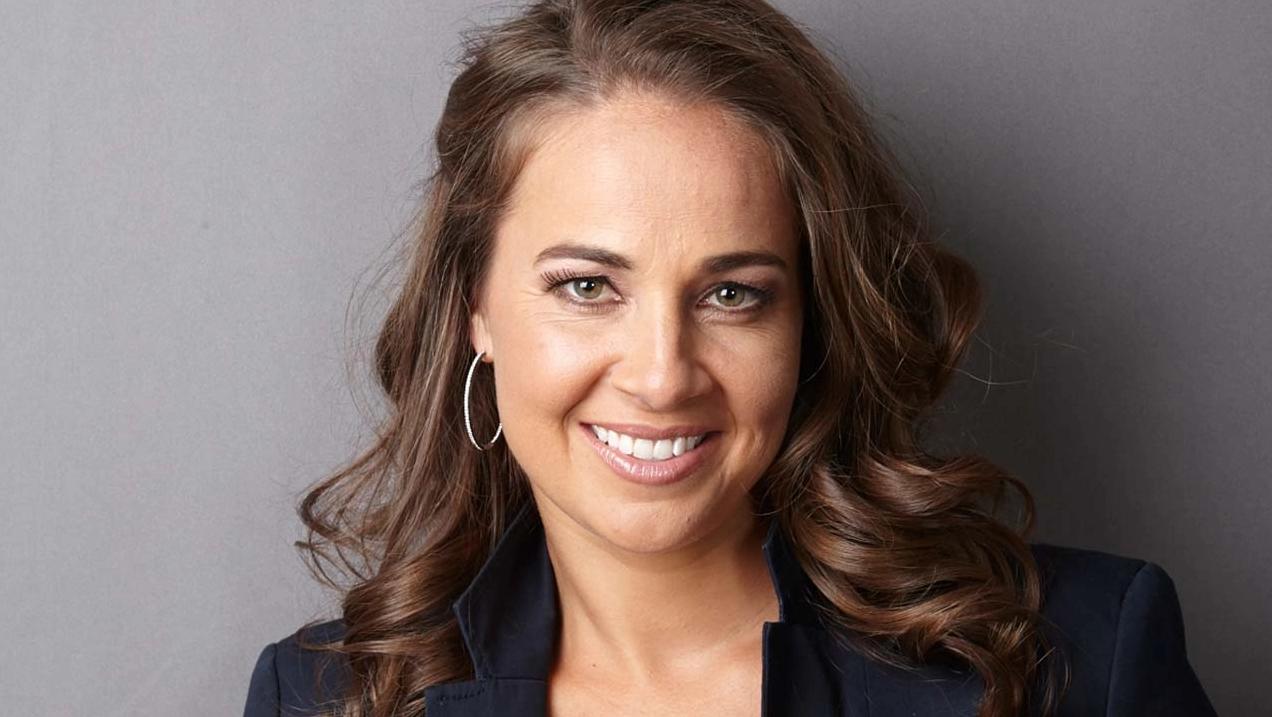 NEW YORK — Everyone invested in the WNBA had pretty much figured the Las Vegas Aces had no chance to repeat as champions this season. Going into Wednesday's Game 4 with two wins over the dramatically overpowering New York Liberty, the team was down two starters, had only eight players available for action and despite securing two wins in the finals, the Aces were facing a team that was literally built to dethrone them as returning champs.
"This team over here," head coach Becky Hammon told her players before their first game last Sunday at Barclays Arena in Brooklyn, "was put together to take you out," as reported by USA Today.
And for awhile, it looked as though the Liberty would even the series at two apiece. 
Down as many as 12 points, the Aces fought hard to beat New York 70-69 Wednesday in the arena that, as The Athletic put it, had been a house of horrors for them this season.
Instead, the Aces turned Barclays into a fun house, winning the series 3-1 for their second consecutive championship under Hammon. 
Becky Hammon won second consecutive crown with thrilling 70-69 victory over NY
"This one's sweeter," said Hammon, who is partnered with former basketball player and coach Brenda Milano. They have been together since 2015 and are raising two sons, Samuel and Cayden. 
"(Repeating) is hard to do," she said after the game. "We went from darling to villain real quick."
Las Vegas is the WNBA's first back-to-back champions since the Los Angeles Sparks won it all in 2001 and 2002.
THE FINAL SECONDS THAT CROWNED THE @LVACES BACK-TO-BACK CHAMPS 👑 pic.twitter.com/YhlV9rCzYb

— WNBA (@WNBA) October 19, 2023
As The Athletic reported, never before in WNBA Finals history had a team lost two starters between games; All-Star point guard Chelsea Gray and forward Kiah Stokes. The fact the Aces would need to win in an arena where they were 0-3, losing each game by an average of 20 points, appeared to be a mountain too high to climb.
But not to Hammond.
"This group has been forged out of adversity," she said Tuesday. "They weren't put together based on super-team expectations. They sucked for a long time (before winning last season)."
Hours before Wednesday night's game, she drove that point home: "We're built for this."
The Aces, the league's top third-quarter team, dominated that part of Game 4, 23-12, and didn't let up into the final period, outscoring New York 16-2. With 5:26 remaining, the game was tied, 60-60, as the Aces and Liberty traded baskets, until New York called a timeout with 8.8 seconds left and trailing by one, 70-69.
New York coach Sandy Brondello had a play for out gay MVP Breanna Stewart to execute. Although the Aces had held Stewart to just 10 points on 3-of-17 shooting that night, he underestimated how well the Aces' Alysha Clark would defend the basket. The ball landed in the hands of Courtney Vandersloot, who took her shot but air-balled to end it.
"I put the ball in the hands of the MVP," said Brondello. "It just didn't work out. I'd do it again. It was the right call."
"We made up a defense," said Hammon after the game, "And they executed the crap out of it."
"Fortune favors the bold, Becky!" added Clark, who scored 10. Cayla George had 11; They both started with Gray and Stokes out. Clark also grabbed eight rebounds. Jackie Young chipped in 16 points.
Hammon has invested 16 years in the WNBA, and as The Athletic reported, she was a six-time All-Star with two first-team All-WNBA honors. As a coach, she was the first full-time female assistant in NBA history, with the San Antonio Spurs, the first female head coach in the NBA Summer League, the first woman on a coaching staff at an NBA All-Star Game, the first female acting head coach in an NBA game and the first rookie coach to win a WNBA championship.
This summer, Hammon was inducted into the Naismith Memorial Basketball Hall of Fame, alongside Gregg Popovich, coach of the Spurs, who joked he was considering getting tossed from his own game so he could watch Hammon and the Aces.
#Spurs win tonight 117-103, but the only team Gregg Popovich wanted to talk about in the postgame press conference was Becky Hammon's WNBA Champion Las Vegas Aces.

Hammon served as a Spurs assistant under Pop from 2014-22.

"I gotta go get some wine….can I say that?" @LVAces pic.twitter.com/IAu0KZlm9I

— Nate Ryan (@nateryansports) October 19, 2023
Anti-Trans activists claim trans women have an advantage at darts
Victoria Monaghan became the first trans woman to ever compete in the WDF World Darts Championship in England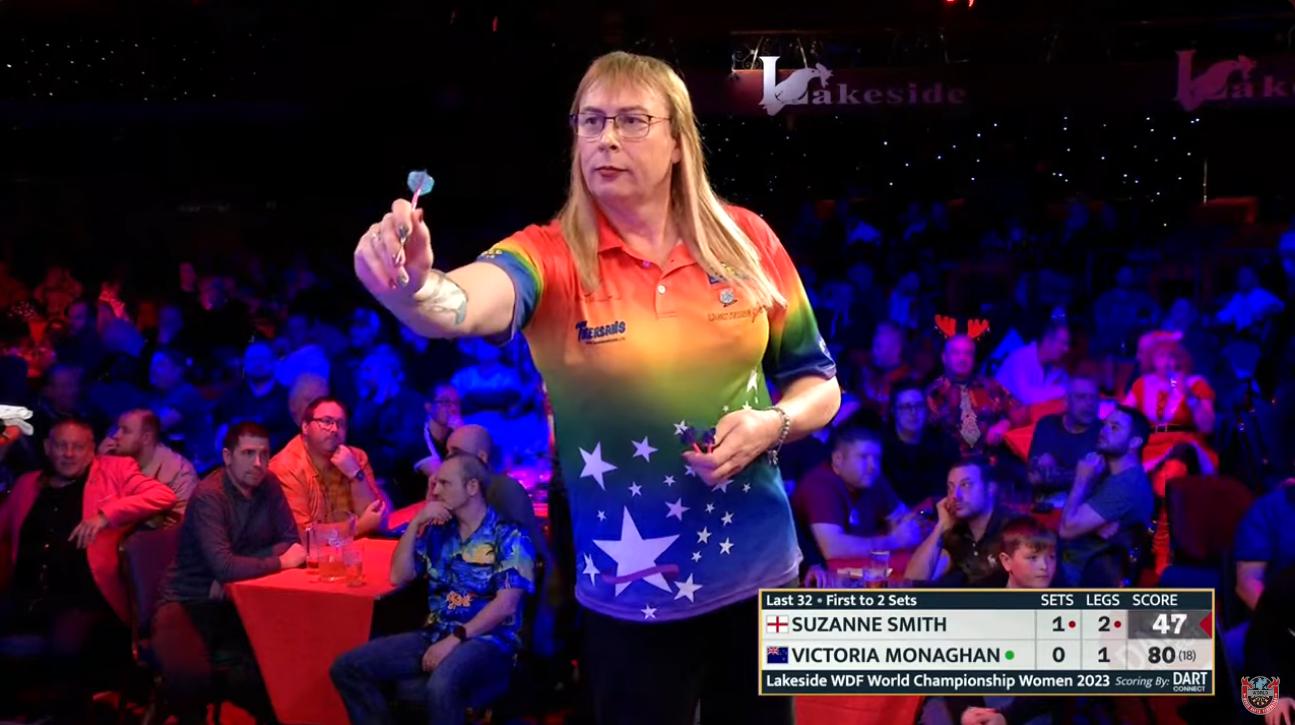 By Erin Reed | WASHINGTON – In recent years, those lobbying for restrictions on transgender individuals have focused heavily on sports. Some of the most influential anti-trans lobbyists in this arena, such as Terry Schilling of the American Principles Project, have stated that sports are an easy way to sell anti-trans policies to people who might otherwise reject discrimination.
Initially, the attacks on sports focused on contests of extreme endurance, such as elite swimming. Lately, however, these bans have entered new arenas. Now, there is a new sport where transgender participation is causing controversy: darts.
On Sunday, December 3rd, Victoria Monaghan made history as the first transgender woman to compete in the World Darts Federation's World Darts Championship. Monaghan, who has played darts since she was 12, mentioned that the New Zealand Darts Council has been incredibly supportive of her participation.
However, recently, after qualifying for the international tournament, opponents of transgender rights attacked her participation. They argued that transgender women should be banned from women's darts, claiming her participation was unfair due to supposed "biological advantages."
Martina Navratilova, a famed retired tennis player known for making anti-trans comments, decried Monaghan's participation, asking, "how the fuck is this acceptable?" The UK-based organization Fair Play For Women, which opposes transgender participation in sports, ridiculed Monaghan for participating, referring to her as a man.
One commentator claimed that trans women had physical advantages such as being able to throwing harder. One of the most outlandish claims, however, came from Dr. Linda Duffy, a sports psychology professor at Middlesex University. She stated that trans women have an advantage due to "cognition and brain structure."
See Dr. Duffy's comments here:
Quickly, however, people criticized the idea that trans women have an advantage in darts. Mark Grimshaw, a UK comedian, noted that the conversation swiftly shifted towards the notion that "women's brains are biologically cognitively inferior to men," ridiculing this idea as blatantly misogynistic.
TakedownMRAs, a Twitter account focused on opposing men's rights activism, also ridiculed the notion that trans women have an advantage in darts. Even some who generally support bans on trans individuals expressed concerns, with one person stating, "okay, this is giving the trans movement ammo."
There is no evidence supporting the idea that transgender women have a biological advantage in darts. Physical attributes such as strength or height are not significant in the game. For instance, one of the all-time best players, Phil Taylor, who is 5'8″, played in a World Darts Championship tournament at 59 years old. Similarly, there is no proof that transgender women possess a "cognitive advantage" over cisgender women in darts.
Recently, transgender participation in sports with no conceivable arguments for any "biological advantage" has come under fire. This is particularly evident in sports like pool. The same group that is attacking Monaghan's participation in darts also targeted a transgender pool player for participating in a pool tournament.
Additionally, transgender participation in chess has recently faced scrutiny from FIDE, the leading international chess organization. FIDE stated that trans women "do not have any right" to compete in women's chess categories.
As for Monaghan, she lost in the first round of the tournament. The woman she competed with, Suzanne Smith, gendered her correctly and stated that it was a hard won game that she was glad to get under her belt. Despite the hate that she is receiving from those who oppose her participation, Monaghan states that this is not the norm.
"Most of the women darts players have been really supportive," she wrote in an article released the day of her match. "and the others are starting to come around."
****************************************************************************
Erin Reed is a transgender woman (she/her pronouns) and researcher who tracks anti-LGBTQ+ legislation around the world and helps people become better advocates for their queer family, friends, colleagues, and community. Reed also is a social media consultant and public speaker.
Follow her on Twitter (Link)
Website here: https://www.erininthemorning.com/
******************************************************************************************
The preceding article was first published at Erin In The Morning and is republished with permission.