Missouri school district hears policy on hoax "litter boxes"
Francis Howell Schools held a hearing on a policy that would ban trans students using bathrooms of their gender identity & litter boxes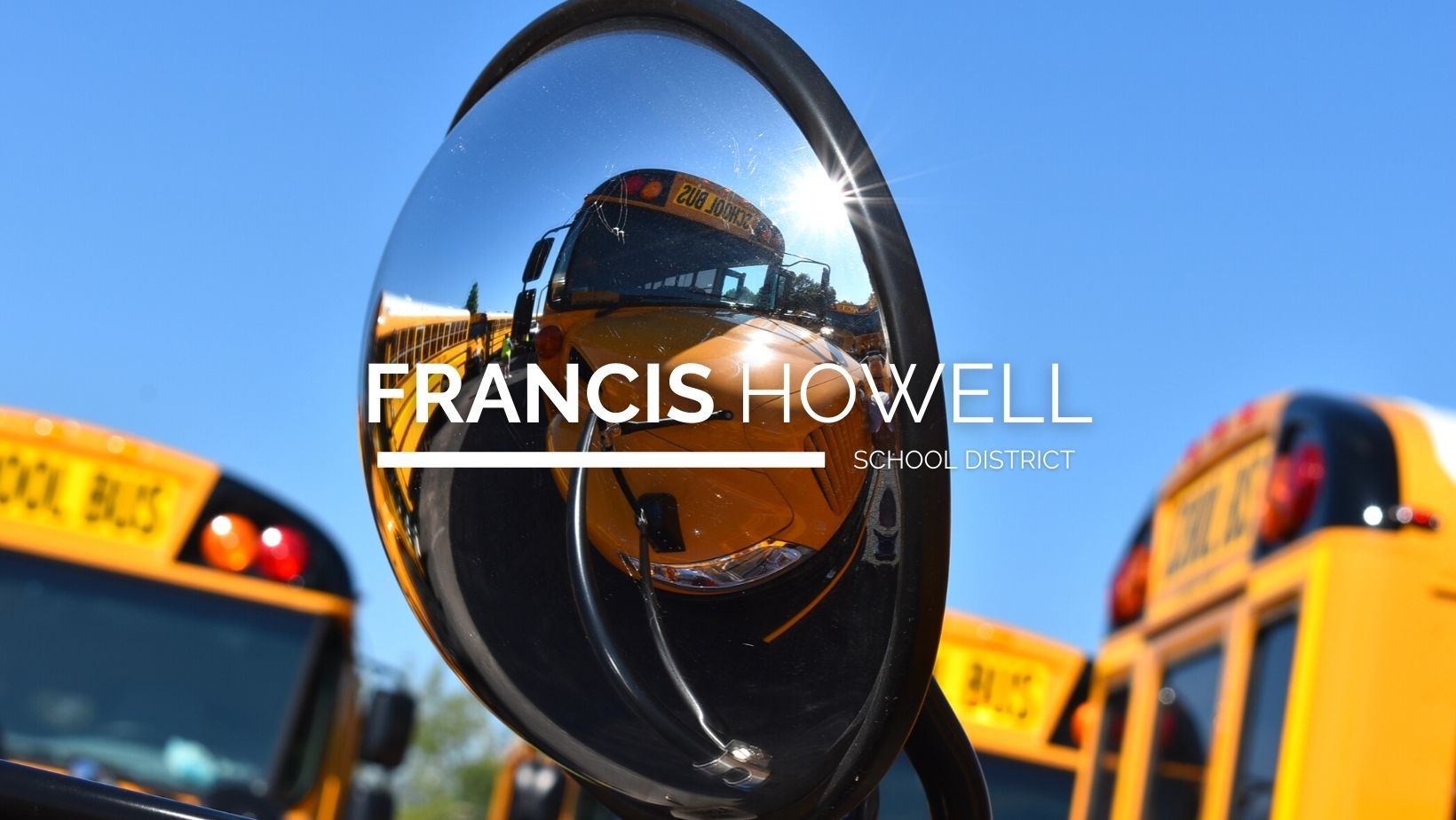 By Erin Reed | O'FALLON, Mo. –  The Francis Howell School District in suburban St. Louis, Missouri, one of the state's largest, recently held a hearing regarding a new policy aimed at transgender students and their use of bathrooms.
This policy seeks to prevent transgender youth from using restrooms that match their gender identity, while offering only limited alternative options. Additionally, the policy contains provisions concerning the presence of litter boxes in bathrooms, a baseless rumor circulated by several far-right anti-trans websites that has been proven to be a hoax. The school district is scheduled to vote on this policy in November.
The new policy, Policy 2116, would mandate that transgender students may only utilize restrooms corresponding to the gender marker on their birth certificate. While it advises schools to establish a gender-neutral restroom, the policy only designates one such facility per school and does not require its presence on every floor.
The limited availability of gender-neutral restrooms has previously sparked concerns. Relying solely on them can inadvertently disclose a student's transgender identity. Additionally, these facilities are often inconveniently located from classrooms and are occupied, leading to potential health complications from youth holding in their pee. Notably, the 7th Circuit Court of Appeals determined that "gender-neutral bathrooms" are not a constitutional substitute for allowing transgender individuals to use restrooms matching their gender identity due to these reasons.
The policy dismissively brushes aside these legitimate concerns. It goes so far as to penalize students for "abusing the privilege" of accessing single-use facilities after the imposed ban. If, for example, a student is repeatedly delayed due to the impracticality of such facilities, they risk being barred from using them altogether.
This could result in some schools pushing trans students to use bathrooms corresponding to their sex assigned at birth, simply because the only facility provided is too out of the way for practical use.
See this section of the policy here:
The policy doesn't stop there. It specifically notes that "Except as necessary due to a physical or kinetic disability, only toilets and urinals shall be used to discharge human waste within restrooms or single-use restrooms." This seems to allude to the unfounded "litter boxes in classrooms" myth, propagated by Libs of TikTok—a right-wing account notorious for fueling transphobic harassment and violence. The claim is that students "identifying as cats" have demanded litter boxes. To this day, no verified incidents of litter boxes being used in schools exist, except for an isolated case in the late 2010s where kitty litter was stored in classrooms as a precautionary measure during school shootings.
See the section on litter boxes here:
The organization responsible for the election of many of the candidates confirmed this in its published materials. Francis Howell Families, a right-wing organization opposing transgender rights and DEI initiatives, stated that the policy "mandates that only toilets and urinals can be used to dispose of human waste (in other words, no cat litter-boxes for staff to clean up)." The conservative PAC actively campaigns for school board members with anti-trans views and five school board members are backed by this organization.
This is not the first time Francis Howell Families candidates have taken controversial positions and actions. In July, the school board voted to do away with an anti-racism statement. The district is 87% white.
The transgender bathroom policy ignited a tumultuous hearing, drawing numerous people vehemently opposed to enacting it. Amy Easterling, an advocate from Francis Howell Forward, vocally criticized the policy, stating, "The first read of policy 2116 puts our transgender and gender non-conforming students in the crosshairs of a manufactured culture war." She then chastised the board for succumbing to the litter box myth.
See her testimony:
Though it seems unlikely that this bill will be stopped via vote, it will almost certainly lead to a lawsuit. Becky Hormuth, another voice at the hearing and the parent of a transgender child, stated emphatically, "If this policy passes, my family has no choice but to seek further legal action against the Francis Howell board of education, because inclusivity is not only a moral imperative, it is also a legal one." Such a policy might come at a steep financial cost for the school board, potentially over a million dollars as seen in other similar lawsuits. In November, the school board will have to weigh whether a policy that discriminates against transgender students is worth such a gamble.
****************************************************************************
Erin Reed is a transgender woman (she/her pronouns) and researcher who tracks anti-LGBTQ+ legislation around the world and helps people become better advocates for their queer family, friends, colleagues, and community. Reed also is a social media consultant and public speaker.
Follow her on Twitter (Link)
Website here: https://www.erininthemorning.com/
******************************************************************************************
The preceding article was first published at Erin In The Morning and is republished with permission.
Missouri opposes proposed federal rule for LGBTQ foster kids
Missouri's child welfare agency already offers guidance to foster care providers asking them to use a child's 'preferred name and pronouns'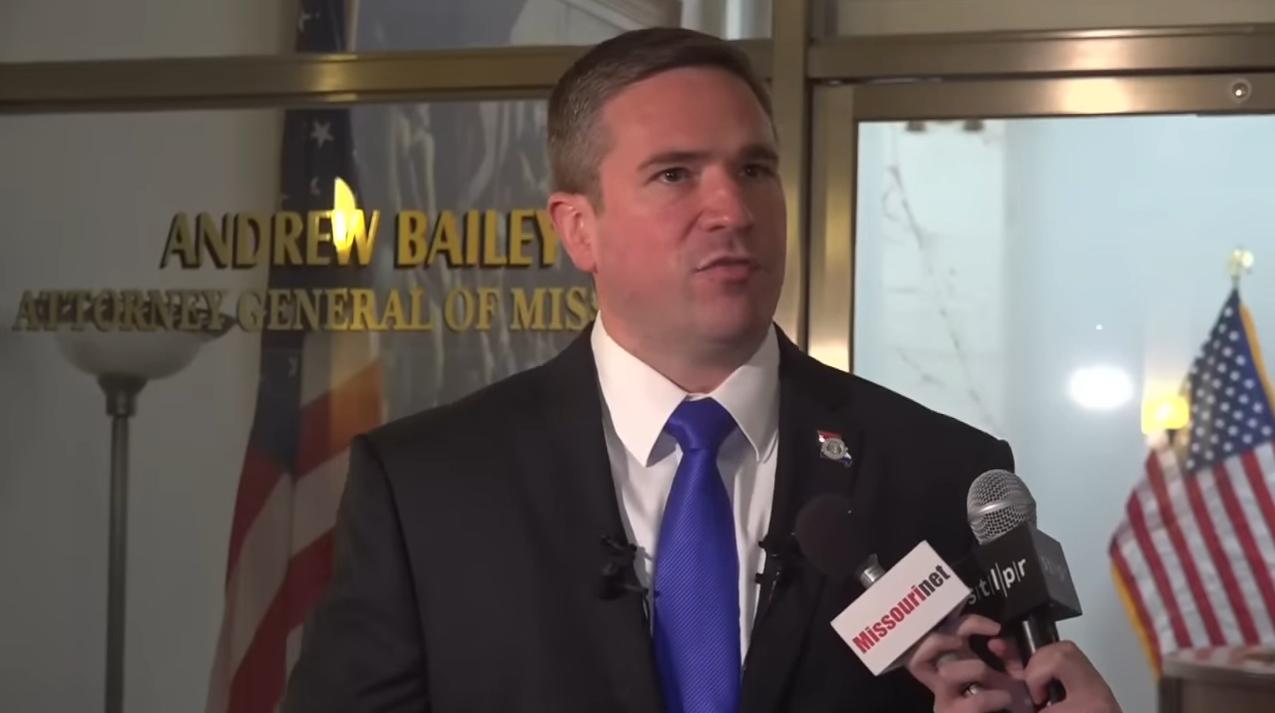 By Clara Bates & Annelise Hanshaw | JEFFERSON CITY, Mo. -Missouri Attorney General Andrew Bailey this week joined with 18 other states to oppose a proposed federal rule that aims to protect LGBTQ youth in foster care and provide them with necessary services.
The attorneys general argue in a letter to the U.S. Department of Health & Human Services that the proposed rule — which requires states to provide safe and appropriate placements with providers who are appropriately trained about the child's sexual orientation or gender identity — amounts to religion-based discrimination and violates freedom of speech.
"As a foster parent myself," Bailey said in a news release Tuesday, "I am deeply invested in protecting children and putting their best interests first."
"Biden's proposed rule does exactly the opposite by enacting policies meant to exclude people with deeply held religious beliefs from being foster parents."
The rule is part of a package of federal proposals on foster care and is an extension of the Biden administration's broader push to protect LGBTQ kids in foster care.
"Because of family rejection and abuse," the Biden administration said in a September press release, LGBTQ children are "overrepresented in foster care where they face poor outcomes, including mistreatment and discrimination because of who they are."
State agencies would be required under the rule to provide safe and appropriate foster care placements for those who are "lesbian, gay, bisexual, transgender, queer or questioning, intersex," along with children who are "non-binary or have non-conforming gender identity or expression."
A qualifying foster parent would need to be educated on the needs of the child's sexuality or gender identity and, if the child wishes, "facilitate the child's access to age-appropriate resources, services, and activities that support their health and well-being."
An example of a safe and appropriate placement is one where a provider is "expected to utilize the child's identified pronouns, chosen name, and allow the child to dress in an age-appropriate manner," according to the proposal, "that the child believes reflects their self-identified gender identity and expression."
The attorneys general characterize that as "forcing an individual to use another's preferred pronouns by government fiat," in violation of the First Amendment.
Robert Fischer, director of communications for Missouri LGBTQ advocacy organization PROMO, said the freedom of religion "doesn't give any person the right to impose those beliefs on others, particularly to discriminate."
"Any state official who claims to put 'children's interests first' and in the same breath is willing to risk their well-being and opportunity to thrive in the name of religion — I think that speaks for itself," Fischer told The Independent.
The rule prohibits retaliation against children who identify as LGBTQ or are perceived as LGBTQ.
Public agencies would need to notify children about the option to request foster homes identified as "safe and appropriate" and tell them how to report concerns about their placement.
Agencies would also have to go through extra steps before placing transgender, intersex and gender non-conforming children in group care settings that are divided by sex.
The "majority" of states, according to the proposed rule, would have to "expand their efforts" to recruit and identify providers who could meet the needs of LGBTQ children.
Missouri guidelines
Laws and policies for protecting LGBTQ youth in foster care — relating to kids' rights, supports, placement considerations, caregiver qualifications and definitions — currently vary by state.
According to a federal report published in January, which reviewed states' laws and policies, Missouri does not have laws or policies explicitly addressing any of those five categories.
Most states — 39 states and Washington, D.C. — have "explicit protections from harassment or discrimination based on sexual orientation or gender identity or expression," according to a federal report, as of January. Missouri is not one of them.
Twenty-two states and D.C. as of January, require agencies to provide tailored services and supports to LGBTQ youth, and eight states and D.C. offer case management and facilitate access to "gender-affirming medical, mental health and social services."
Children's Division, the agency within the Missouri Department of Social Services that oversees foster care, offers guidance on their website for providers and child welfare staff in "supporting LGBTQ youth in foster care," but still does not appear to have official policy on the issue.
A spokesperson for the Missouri Department of Social Services did not respond to a request for comment.
Those guidelines include using the child's "preferred name and pronouns," along with establishing a supportive environment and providing "physically and emotionally safe and supportive care and resources regardless of one's personal attitudes and beliefs."
The Department of Social Services is part of the administration of Missouri Gov. Mike Parson, and the guidelines were in place the entire time Bailey was serving as Parson's general counsel — the second highest ranking job in the governor's office.
Bailey's spokesperson did not immediately respond when asked whether he raised any objections to the guidelines during his tenure with Parson.
AG arguments
The 19 attorneys general contend the federal rule would "remove faith-based providers from the foster care system" because of their "religious beliefs on sexual orientation and gender identity."
They cite Fulton v. City of Philadelphia, a U.S. Supreme Court case that ruled a public agency couldn't force private, religious foster agencies to allow same-sex foster parents.
The proposed rule itself also acknowledges the Supreme Court case and alleges that by not requiring religious foster-care providers to welcome LGBTQ children, it is complying with the court's precedent.
But the attorneys general do not believe this is enough. Their letter argues the proposal violates freedom of religion because those unwilling to support LGBTQ foster children "would be excluded from providing care to as many as one-third of foster children ages 12-21."
"In addition to discriminating against religion, the proposed rule will harm children by limiting the number of available foster homes, harm families by risking kinship placements, and harm states by increasing costs and decreasing care options," the letter says.
The rule would "discourage individuals and organizations of faith from joining or continuing in foster care," the attorneys general argue, and "reduce family setting options." Without faith-based foster parents, the attorneys general say, children would be more likely to be placed in congregate settings.
They also say the rule could disqualify family members who volunteer as placement, or kinship care, if the family member does not agree to support the child's sexuality or gender identity with age-appropriate resources, as the rule entails.
******************************************************************************************
Clara Bates covers social services and poverty. She previously wrote for the Nevada Current, where she reported on labor violations in casinos, hurdles facing applicants for unemployment benefits and lax oversight of the funeral industry. She also wrote about vocational education for Democracy Journal. Bates is a graduate of Harvard College and a member of the Report for America Corps.
Annelise Hanshaw writes about education — a beat she has covered on both the West and East Coast while working for daily newspapers in Santa Barbara, California, and Greenwich, Connecticut. A born-and-raised Missourian, she is proud to be back in her home state.
******************************************************************************************
The preceding article was previously published by the Missouri Independent and is republished with permission.
The Missouri Independent is a nonprofit, nonpartisan news organization dedicated to relentless investigative journalism and daily reporting that sheds light on state government and its impact on the lives of Missourians. This service is free to readers and other news outlets.