A master triumphs with career-topping 'Flower Moon'
Scorsese cements his auteur status with true-crime historical thriller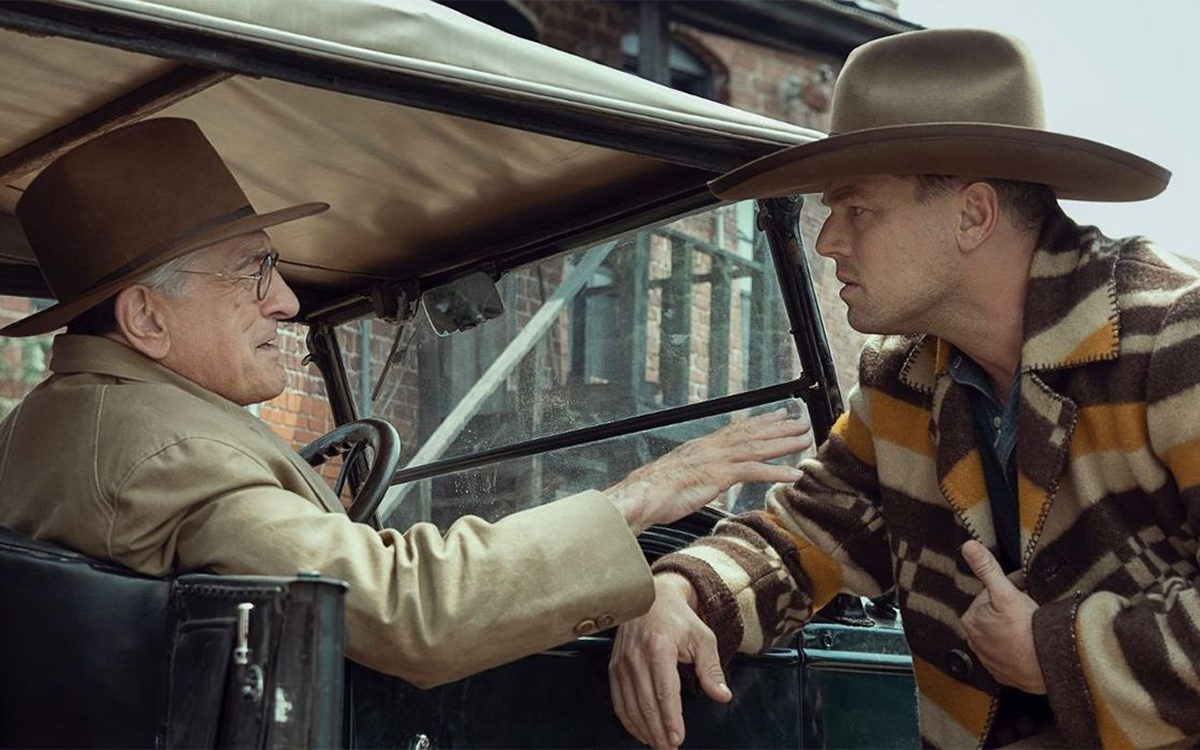 When an artist stays both relevant and revered for a period of half a century or more, it's hardly going out on a limb to suggest they know how to work a crowd. After all, as the late Stephen Sondheim once lyrically observed, "art isn't easy, any way you look at it."
That might seem like a cynical way of framing things, but in a world where free-or-nearly-free content abounds, it puts an unvarnished sense of reality on the situation. The commercial viability of art, perhaps more than ever, has become entwined with the "mood of the moment", and only an artist with the necessary savvy to recognize – and play to – that ever-metamorphosizing fancy of the public imagination has any chance of staying in the game.
For reasons that should be obvious, there's no art form in which this is truer than cinema; expensive, collaborative, and arguably more reliant than any other medium on the favor of the mainstream populace, the immediacy inherent in its very nature demands that it cater to the interests of its day.
This is why, with "Killers of the Flower Moon," Martin Scorsese has finally cemented the auteur status that seemed to elude him after his heyday as one of the seminal directors of the 1970s "New Hollywood" movement, because – whether by accident or intent – the iconic filmmaker has managed to capture the divided zeitgeist of an entire national identity with a story from a distant chapter of history.
Though early masterpieces like "Mean Streets," "Taxi Driver," and "Raging Bull" under his belt established his reputation, later reassertions of his particular genius ("Goodfellas," "Gangs of New York," "The Wolf of Wall Street) and the belated affirmation of an Oscar win for "The Departed" – while they may have ensured his position as an icon and elder statesman of his craft – never seemed to thrill with the kind of here-and-now urgency that turned those early works into the "must-see" cornerstones of popular culture they almost instantly became. With his latest film, however, the director has returned, full-strength, with a work that feels thrillingly in sync with the pulse of the American present, even though it takes place close to a century ago.
"Flower Moon," adapted for the screen by Scorsese and Eric Roth from David Gann's 2017 non-fiction book of the same name, tells the true-crime story of a series of murders within Oklahoma's indigenous Osage community in the 1920s, after the discovery of oil on their reservation made the once-impoverished tribe title-holders to an economic boom that gave them the wealth and power to withstand the tide of white incursion fueled by the imperative of "Manifest Destiny." Our point-of-entry to the saga is Ernest Burkhart (Leonardo DiCaprio), a WWI veteran who comes to the Osage nation to work for his uncle, Bill "King" Hale (Robert DeNiro), a wealthy white businessman who has established himself as a friend to the local tribal community. Encouraged by his uncle to pursue a romance with prominent Osage heiress Mollie Kyle (Lily Gladstone), he finds himself enmeshed within a wide-reaching "good ol' boy" conspiracy to siphon the tribe's wealth. Compromising his better instincts, he becomes a willing participant in the scheme, until an agent from the newly formed FBI (Jesse Plemons) shows up to find out why so many Osage people have been turning up dead under mysterious and un-investigated circumstances. With his own future – and freedom – in the balance, he is forced to confront the conflict between the tenuous loyalty of his blood kinship with "Uncle King" and the genuine love he feels for Mollie and her people even as he has helped to facilitate their extinction.
We won't tell you how it all plays out, though the true-life events behind the fictionalized narrative were a matter of public record long before the book on which it was based was ever published, but we're willing to lay our finger on why it strikes such a contemporary nerve. In this story about a little-known historical incident, America's long-broiling relationship with racism is brought front-and-center in a way that is as impossible to deny as its ostensible protagonist's culpability in the plot to rob his own wife of her birthright. Like the tragedy of Tulsa's "Black Wall Street," another until-recently-unknown act of historic racial violence (pointedly referenced within Scorsese's film) designed expressly to erase an entire community in punishment for its own prosperity, the serial murder of perhaps untold numbers of Osage tribespeople by opportunists bent on usurping their good fortune speaks volumes about the collective guilt still bubbling under the denial perpetrated by so many generations of white Americans.
This, no doubt, is why countless conservative commentators might dismiss "Killers of the Flower Moon" as "woke" propaganda, or why aloof critical tastemakers could be tempted to express outrage over its perceived "appropriation" of themes more rightly addressed by a filmmaker who, understandably if not quite fairly, might be branded by some as just another old white liberal elitist trying to "appropriate" a story more deservedly told by someone with a more authentic cultural connection to the victims of the crimes he presumes to document.
Make no mistake about it, though, Scorsese's movie easily rises above the posturing of such limited responses to cut through all that sentimentalized black-and-whiteness and get past the ideological constructs behind them. More than smart, it's wise enough to turn the same understanding of the pathology of corruption, the same mechanisms that informed his earlier masterworks about the world of organized crime and those who become twisted by it, to the service of a come-to-Jesus confrontation between proclaimed American "values" and the reality of the heartbreak and carnage hidden behind the ideals they profess to embrace. As he has done so many times in the past, Scorsese makes his monsters human, lets us empathize, even identify with them, and helps us to see the closely lived reality that allows them to justify the allowances – dare we say the cognitive dissonance? – required to help them believe they are only doing what comes naturally.
In the end, it's clear that there's a real and objective truth being presented here about justice, power, and responsibility; thanks to the mastery of a great American filmmaker, with the help of a stellar cast delivering career-highlight performances (as well as long-time collaborators like editor Thelma Schoonmaker and musical supervisor Robbie Robertson, who passed away two months before the film's release), it's also clear that what we call "truth" is often dependent on the things we are all-too-easily persuaded to believe, and has more to do with our own appetites than we like to admit. That makes "Killers of the Flower Moon" more than just a timely commentary on systemic racism, strategically configured around Native American history rather than the politically charged subject of Black American experience, but a statement about the lies we all tell ourselves to achieve and maintain the lives we desire – even at the expense of others.
If you can think of a better summation for the moral quandaries of life in 21st century America, we'd love to hear it.
Gnarly 'Saltburn' takes us on a sexy, savage ride
Buzzed-about film manages to shock even when we expect the jolt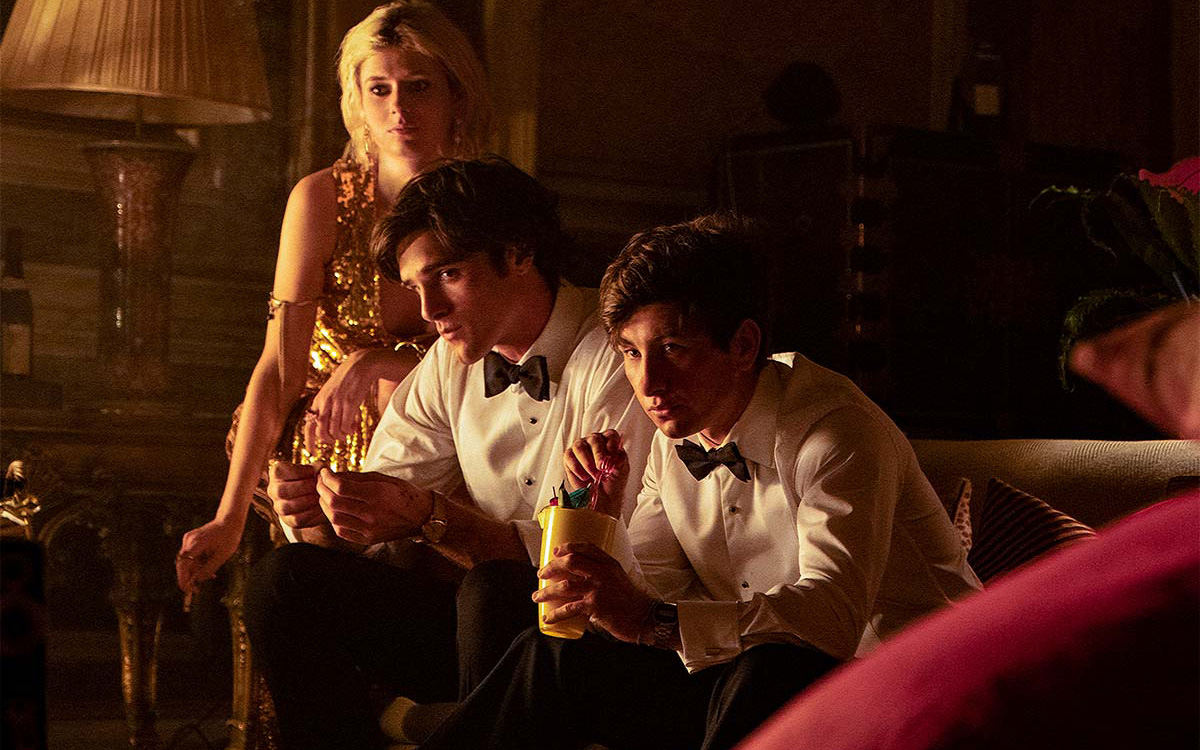 When a movie comes with as much buzz behind it as "Saltburn," one can't help but have expectations.
This is especially true when the buzz is fueled by rising talent, both in front of the camera (in this case, Oscar-nominee Barry Keoghan in his first leading role, alongside "Euphoria" sensation Jacob Elordi) and behind it (Oscar-winning writer/director Emerald Fennell, following up her debut feature, "Promising Young Woman"). When you add a deliberately vague, shamelessly provocative publicity campaign, which offers little more than a suggestion of the film's premise while luring us in with imagery that implies a dark but sexy wild ride through the world of the decadent upper class, it's almost impossible not to walk into the theater without feeling like you're in for a thrill.
That, of course, is exactly what Fennell and company want you to feel. "Saltburn," which opened in wide release the day before Thanksgiving, is a movie that counts on both your expectations and your ignorance; it needs you to be prepared for anything while knowing next to nothing, and it relies on your imagination to make assumptions and draw conclusions as you go. It's the story of Oliver Quick (Keoghan), a first-year student attending Oxford University on scholarship in the mid-2000s. Relegated at first to outsider status among his privileged peers, he becomes infatuated with wealthy Felix Catton (Elordi), a handsome and popular classmate, and gains his attention through a chance encounter. The two become close companions, and when the school term ends he is invited to spend the summer with Felix at Saltburn – his family's sprawling country estate.
It's there the movie begins to follow a more gnarly path. Immersed in the idyllic, dilapidated luxury of Saltburn, Oliver finds himself entangled in the dysfunctional dynamic of the household; he easily wins the approval of Felix's father and mother, Sir James and Lady Elspeth (Richard E. Grant, Rosamund Pike), but jealous sister Venetia (Alison Oliver), and scheming cousin Farleigh (Archie Madekwe), a "poor relation" who sees him as a threat to his own tenuous position in the family, are a different matter, and he must learn to navigate the behind-the-scenes politics required to keep them at bay.
It's impossible, really, to say much more about the events that unfold beyond that point, other than to say that it's a far cry from the nostalgic, semi-sweet gay coming-of-age story it might seem to be in the beginning, if the occasional ominous chord in the soundtrack and the glimpses of ugly human behavior on the screen didn't suggest otherwise. "Saltburn" is one of those movies that demands to be seen knowing as little as possible about its plot if one is to get the full experience, and we won't be revealing anything here that would ruin that – not even whether the "will-they-or-won't-they?" steaminess of Oliver and Felix's bromance ever comes to fruition.
What we will tell you is that Fennell – whose first film electrified audiences with a devastating twist ending – knows how to play an audience. She sets up "Saltburn" as a flashback; we know from the beginning that something big and presumably bad has happened, and its protagonist is a likable misfit who proceeds to narrate how it came to pass. From the film's first moments, we are anticipating the twist – which begs the question of how a twist can be a twist if we already know it's coming.
"Saltburn" addresses that question, though some viewers might not like the answer, by playing not just on our expectations, but on our hopes. While we may expect to be shocked, we also hope for a certain outcome; more than that, we become so attached to that hope that it can blind us to reality, so that when it finally hits us, it feels like we never saw it coming even though it was in plain view all along. That's the best we can do in explaining how Fennell's wickedly subversive, deeply disturbing mindfuck of a movie manages to shock us even when we expect the jolt.
Of course, it also delivers plenty of other shocks — drugs, sex, homoeroticism, lots of full-frontal nudity — before it gets there, and quite a few more disquieting, transgressive moments in which we see things that jar our understanding of what we are seeing or simply can't believe what we're seeing. When the gravesite scene comes up, you'll know that's one of the moments we're talking about.
Still, it takes more than shock value to make a movie worth watching, and "Saltburn" doesn't rest its laurels on a bag of manipulative tricks, no matter how skillfully they're executed. Fennell's movie delves deep into the economic class divide – a worldwide phenomenon epitomized by the genteel squalor of its upper-crust English setting – through its microcosmic portrait of the Catton family, whose benign and polite demeanor barely conceal the casual cruelty and shallow banality of their lifestyle. Even Felix – who, as superbly played by Elordi, seems genuinely kind and much more grounded than the rest of his clan – is ultimately a spoiled "golden child" used to getting what he wants and not above using his considerable charms to do make it happen. More than that, it plays with the uncomfortable notion that there's a part in all of us, no matter how much we may deplore the perceived excesses of the one percent, that would be willing to do anything to live in that world. Indeed, it's this conflicted idea that gives Fennell's movie its teeth, made even sharper by the fact that, no matter how ridiculous or downright awful her characters may be, she makes us feel for – and even like – all of them.
Of course, she's also an extremely literate Englishwoman, and she peppers her movie with references and themes from Shakespeare to Dickens to Agatha Christie, while paying ironic homage to the entire "country house" genre of British fiction. Her film craft is bold and distinctive, delivering (with the help of cinematographer Linus Sandgren) pastoral pleasures and Fellini-esque Bacchanales with equally arresting style. She deploys the talent of composer Anthony Willis to provide a stately-yet-gothic musical score that thrums with a low warning of menace, keeping us on edge throughout. And she has the good sense to assemble a superb cast – with the dryly hilarious Pike and the quietly heartbreaking Oliver as standouts, alongside Elordi – to make it all work.
It's Keoghan, though, who is ultimately the glue holding "Saltburn" together. His Oliver Quick is a character destined to become iconic, a one-of-a-kind portrait of enigmatic humanity that bestows movie star status upon the young Irish actor after a steadily impressive roster of high-profile supporting roles. When the film is over, you will either love him or hate him, but you will never forget him.
In fact, the same can be said about "Saltburn" itself, which has had its share of negative reviews from critics put off by its over-the-top style and manipulatively orchestrated storytelling. We'd have to respectfully disagree; it's an outrageous movie, to be sure, but purposefully so – and as for the storytelling, it is through its unapologetic manipulation that a movie which might easily otherwise have been just another mindless, lurid thriller into a savage piece of cinema that you'll want to see again and again.