Two men charged with attacking Trans Puerto Rican woman sentenced to 33 months in prison
Alexa Negrón Luciano attacked with paintball gun before 2020 murder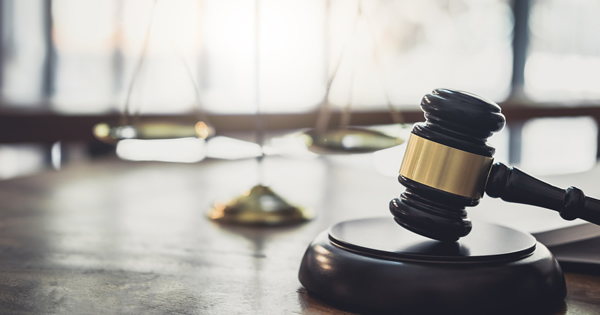 SAN JUAN, Puerto Rico — Two men who pleaded guilty to federal hate crimes charges in connection with attacking a Transgender woman in Puerto Rico in 2020 have been sentenced to 33 months in prison.
The Justice Department in a Nov. 15 press release notes Jordany Laboy Garcia and Christian Rivera Otero will also have three years of supervised release upon their release from prison. The two men in September pleaded guilty to charges of conspiracy to commit a hate crime and obstruction of justice "out of an assault with a dangerous weapon against a Transgender woman because of her gender identity."
The Justice Department in a press release that announced the men's guilty plea notes they, along with Anthony Lobos Ruiz "were out driving together" in Toa Baja, a municipality that is about 15 miles west of San Juan, early on Feb. 24, 2020, "when they saw" Alexa Negrón Luciano "standing under a tent near the side of the road."
"The defendants recognized A.N.L. from social media posts concerning an incident that had occurred the day prior at a McDonald's in Toa Baja," reads the press release. "During that incident, A.N.L. had used a stall in the McDonald's women's restroom."
Lobos, according to the Justice Department, and others used his iPhone to record themselves yelling at Negrón from inside a car. Lobos, Rivera and Laboy then recorded themselves shooting Negrón with a paintball gun and shared the video with other people.
Negrón was later killed in Toa Baja.
A federal judge last November sentenced Lobos to two years and nine months in prison after he pleaded guilty to hate crimes charges. Lobos, Rivera and Laboy have not been charged with Negrón's murder.
"The defendants have been held accountable for assaulting a Latina Transgender woman because of her gender identity and then trying to obstruct an investigation into that assault," said Assistant Attorney General Kristen Clarke of the Justice Department's Civil Rights Division in the press release.
U.S. Attorney for the District of Puerto Rico Stephen Muldrow said the "defendants' attack endangered and terrified their victim, and such actions have no place in our community."
"Bias-motivated violence not only runs contrary to our values but violates federal civil rights laws," he said. "We recognize the very real threats and acts of violence faced by the LGBTQI+ community and are determined to use every tool available to preserve the life, safety and dignity of this community."
Amicus brief: No negative incidents from Trans people in bathrooms
The brief details the constitutionality of bathroom bans. Courts across the U.S. have determined trans people have right to access bathrooms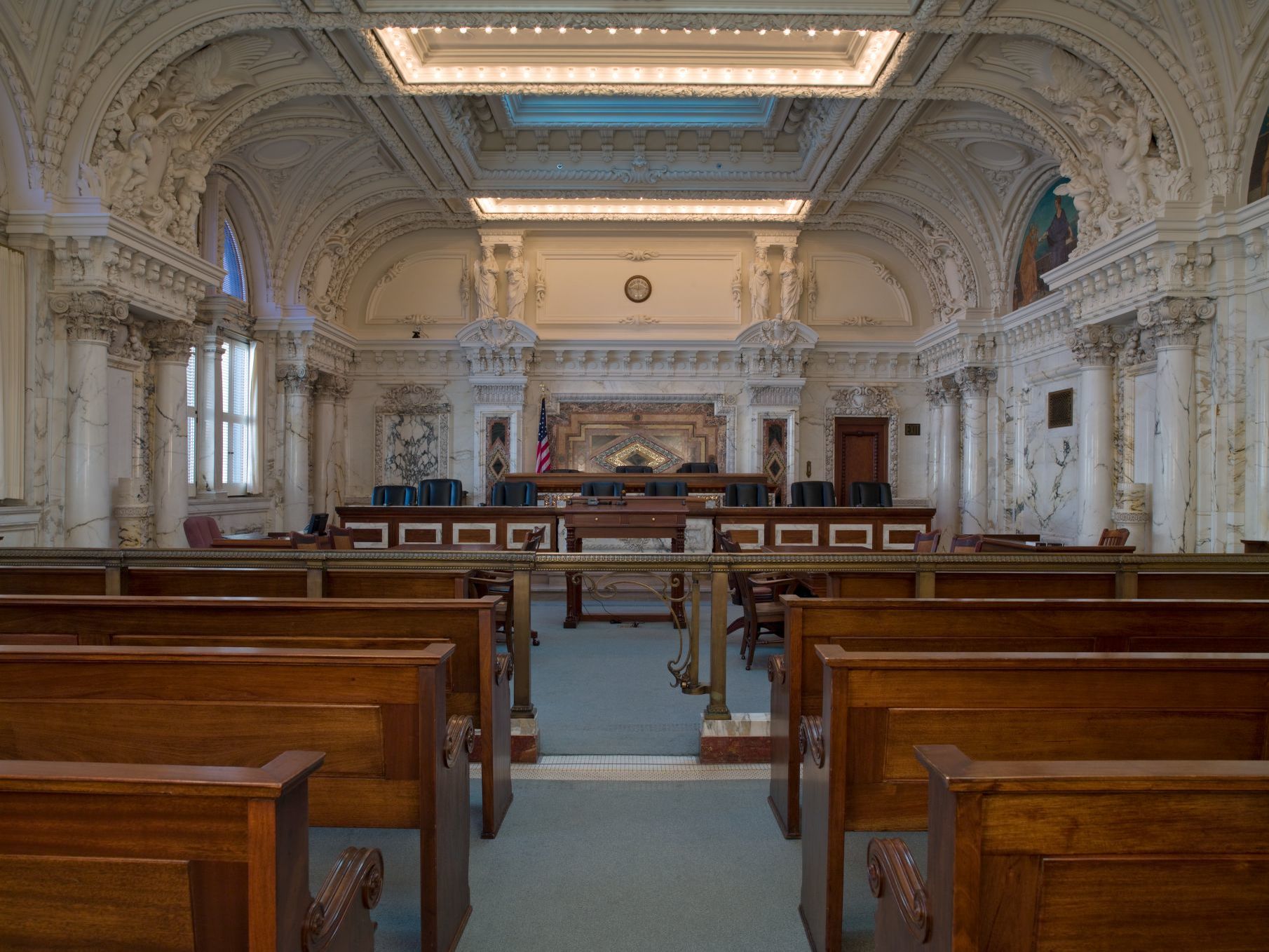 By Erin Reed | WASHINGTON – On Thursday, 21 state attorneys general filed an amicus brief with the 9th U.S. Circuit Court of Appeals, stating that transgender people must be allowed to use restrooms matching their gender identity.
This action comes after a district court judge in Idaho refused to block a ban on transgender bathroom usage in the state; he was promptly overruled by the 9th Circuit, which did block the ban.
The letter represents the latest development in a fight that has worked its way across the country, focusing on equal rights in bathroom accommodations for transgender people and barreling towards the Supreme Court.
The amicus brief is substantial. It represents the work of attorneys general in 21 states, and contains legal precedents, nondiscrimination laws, and the experiences of those states around allowing equal accommodations for transgender people. It cites 13 pages worth of laws, court decisions, and studies to support the rights of transgender people in bathrooms. It draws a final conclusion stating that disallowing trans bathroom access causes "emotional, psychological, educational, and constitutional harm," and requests that the court uphold these rights for transgender students.
The brief is unique in that it outlines the findings of negative events that stem from allowing transgender people to use the bathroom of their gender identity. The brief finds that "nondiscriminatory restroom policies produce important benefits and pose no safety concerns." Importantly, it shows that in states that allow trans students to use bathrooms according to their gender identity, there were "no reported instances of transgender students harassing others in restrooms or locker rooms."
See the briefing on this topic:
Meanwhile, the brief highlights the many negative effects of disallowing transgender people from using locker rooms and bathrooms. The report states that discriminatory policies for transgender people promote absenteeism, leading to trans youth missing valuable school time. These policies also harm the physical and mental health of transgender students.
The brief reports that 73% of trans students avoid restrooms in school because they feel unsafe or uncomfortable. Additionally, over half report negative health effects from doing so, such as kidney infections and other kidney-related problems. Rebecca, one of the plaintiffs in the case, reported limiting fluid intake at school and suppressing bathroom urges, both of which are unsafe for children.
The brief also details expansive case law surrounding the constitutionality of bathroom access. Courts across the United States have determined that transgender people have the right to access bathrooms that match their gender identities. Among the most significant cases is Grimm v. Gloucester County, where the 4th Circuit Court ruled that a transgender boy has the right to use the bathroom of his gender identity.
Similarly, in the 7th Circuit Court, A.C. v. Metropolitan School District of Martinsville was ruled in favor of a transgender plaintiff. Even the 9th Circuit Court, which is hearing this case, has favorable precedent. In Parents for Privacy v. Barr, it was ruled that transgender bathroom access does not violate other students' privacy.
Ultimately, the strength of these cases was bolstered by the Supreme Court's decision in Bostock v. Clayton County, which the report also heavily references. In that decision, which was ruled 6-3 with conservative Justice Neil Gorsuch authoring the opinion, the Supreme Court ruled that "it is impossible to discriminate against a person for being homosexual or transgender without discriminating against that individual based on sex."
Although the decision covered employment law and not bathroom access, many courts have interpreted it as applicable to bathroom access and other areas protected by Title IX.
The brief also directly addresses the idea that Title IX only protects "biological sex." It points out that Title IX regulations do not state that it only applies to "biological" sex "as determined by chromosomes and internal and external reproductive anatomy." Instead, the brief argues that discrimination based on assigned sex at birth treats, for instance, a transgender girl different from a cisgender girl when allowing restroom access. The overreliance on a very specific facet of biological sex likely renders the bill unconstitutional, the brief states.
For now, the bill is blocked in court, allowing Idaho transgender students to use the restroom that matches their gender identity if their school permits it. Meanwhile, cases concerning bathroom access are swiftly moving towards the Supreme Court, with a recent decision from the 7th US Circuit Court currently being appealed to the Supreme Court.
It appears likely that the Supreme Court will soon revisit transgender rights. In this interim, this coalition of 21 states has emerged, vocally advocating for the rights of transgender students and leveraging their collective authority to do so.
Related:
****************************************************************************
Erin Reed is a transgender woman (she/her pronouns) and researcher who tracks anti-LGBTQ+ legislation around the world and helps people become better advocates for their queer family, friends, colleagues, and community. Reed also is a social media consultant and public speaker.
Follow her on Twitter (Link)
Website here: https://www.erininthemorning.com/
******************************************************************************************
The preceding article was first published at Erin In The Morning and is republished with permission.