Meet the LGBTQ staff working on Biden's re-election campaign
This is the first in a three-part series profiling senior LGBTQ staff working on President Biden's re-election campaign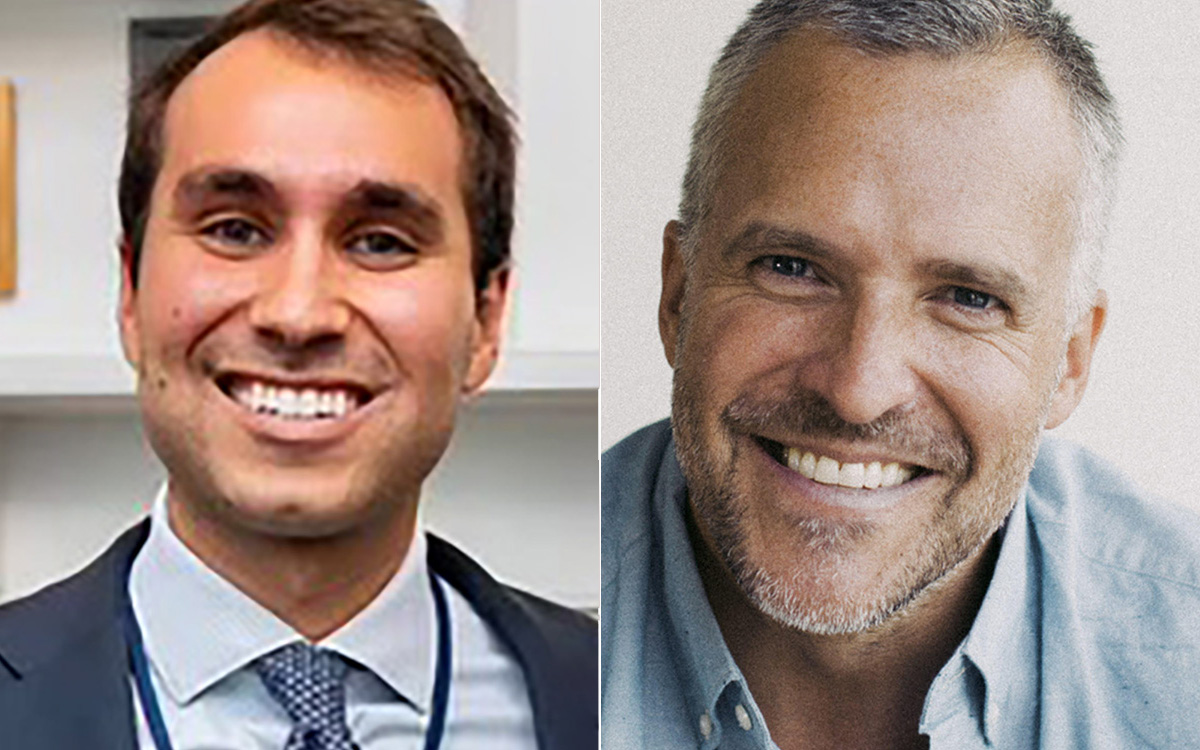 Editor's note: This is the first in a three-part series profiling senior LGBTQ staff working on President Biden's re-election campaign. Part two will be published next week.
WILMINGTON, Del. -The Biden-Harris administration has made history with the number and seniority of its LGBTQ appointees — a fact that is perhaps almost as familiar as the faces of America's first openly gay Cabinet-level official, Transportation Secretary Pete Buttigieg, or Karine Jean-Pierre, who is both the first Black woman and lesbian White House press secretary.
Queer people are also helping to lead the largely behind-the-scenes, grueling reelection effort, and last week the Washington Blade spoke with five of them at the campaign's headquarters in Wilmington, Del., and another remotely over Zoom.
The campaign's spokesperson Kevin Munoz and finance chair Rufus Gifford, both gay men, view next year's election and its stakes for LGBTQ Americans, for all Americans, as existentially important.
So, too, do the staff who will be profiled in Parts 2 and 3 of this series: Sergio Gonzales, senior adviser to Vice President Kamala Harris; Rubi Flores, special assistant to campaign manager Julie Chávez Rodríguez; Becca Siegel, senior adviser to the campaign; and Teresa Tolliver, director of operations for the campaign.
Each brings diversity with respect to both identity and experience to their roles.
"I entered politics as someone that had worked in advertising," Munoz told the Blade.
Joining the Biden for President campaign in 2019 as the Nevada press secretary without much experience liaising with reporters or drafting press releases, Munoz said he promised to "work like the Dickens on the things that I [didn't] know enough about."
After joining team Biden in Las Vegas, he would go on to serve as an assistant White House press secretary, working on critically important matters, including the administration's response to COVID and other public health crises, before joining the campaign last March.
Throughout, Munoz said, "There's never been an environment in which I haven't felt really comfortable to be myself and really able to use my background, as someone from Florida, as a Latino, as a gay man, to my advantage and to be able to speak about issues that uniquely impact me or people like me."
"When I was at the White House," he said, "I had the opportunity to work on LGBT issues as it relates to health care," including with the emergence of mpox, which "was uniquely impacting" gay men.
Munoz remembers that as the National Security Council — which is responsible for handling outbreaks of disease at their early outset — held a briefing, "I said to some colleagues and the powers that be, this guy is going to be the guy that is able to talk candidly and be credible and trusted, and also talk about all the wonky public health things all at once.'"
He was referring to Dr. Demetre Daskalakis, who was director of the Division of HIV/AIDS Prevention at the Centers for Disease Control and Prevention before the White House named him deputy coordinator of the national mpox response in 2022 — a move that, Munoz said, demonstrated that the administration "understands the need to have LGBTQ people at the table and really leading the response on something like this."
Munoz is also from Florida. In March, "We had to lead the response when 'Don't Say Gay' was just becoming an issue," he said, during which time the bill was signed into law by the state's Republican Gov. Ron DeSantis, now a presidential candidate.
"I remember being with Jen [Psaki], in the Press Secretary's office, when this was coming out and we started talking about this early on, about how this is an issue of freedom," he said. "They want to tell you who you can be."
The controversial law prohibits classroom discussion of sexual orientation or gender identity in Florida's public schools, potentially penalizing teachers who might, for example, display a photo of their same-sex spouse on their desk.
In the campaign, Munoz said his experience in advertising became an asset, too. With the challenges stemming from the fragmented media environment, where voters get their information from places like Snapchat and WhatsApp, Munoz said, "I'm very grateful to have come from a background where I was doing message testing and ad testing and ad recall."
"We need to build a bench of different places that we can go and tap into, to talk about Joe Biden's message" and "how he's delivering," he said, so there is a built-in advantage because "I'm not starting from ground zero."
"When your life is on the line, you're gonna fight like your life is on the line," he said, noting how, leading into next year's elections, "virtually every state attorney general in Republican states is attacking trans Americans."
The importance of centering voices whom voters can trust and identify with extends to outreach to LGBTQ voters, too, Munoz said, noting that the community constitutes "a huge voting bloc in our battleground states."
From the campaign's perspective, this means continuous year-round outreach to Black communities, younger people, the LGBTQ community, and other stakeholders, he said, adding that "when we start to do more coalition specific work directly from the campaign as the general election is built out," this will likely mean a revival of the 2020 Out for Biden campaign.
Likewise, speaking with the Blade by Zoom from his home in Boston, Gifford said that "a critically important part of the Biden Harris victory next year is engaging the LGBT community across the board."
"Not only are we going to be an extremely important fundraising piece of this puzzle," he said, "but look: These states, I mean, if you think about the margins in '20 — 10,000 votes, 20,000 votes in some of these states — the LGBT community can flip a state."
A large part of Gifford's work, both now and in previous roles, involves dealing with people. "I'm very out and I'm very proud," he said. "I will never lie about who I am," he said.
Gifford said he has been out for 30 years, during which time he worked on a total of five presidential campaigns, beginning with John Kerry's in 2004 and then Barack Obama's in 2008 and 2012, and then Joe Biden's in 2020 and, now, 2024.
From 2013 to 2017, he served as U.S. ambassador to Denmark, and then from 2022 to the start of his work on the campaign this year, he was chief of protocol of the U.S., an officer position with the rank of ambassador and assistant secretary of state.
"I worked for Barack Obama for 10 years," Gifford said, but the Biden-Harris administration "is the most pro-LGBT administration in the history of the United States of America."
"I think being gay is inherently political — I mean, it has to be," he said. "You know, people have politicized our lives. People have politicized our love lives; they've politicized our sex lives; they've politicized everything about us."
Gifford was a young man when the U.S. Senate rejected Jim Hormel's nomination by President Clinton to be U.S. ambassador to Luxembourg, before he went on to serve in that role as a recess appointment.
At the time, he said the ordeal foreclosed, in his mind, the possibility of following in Hormel's footsteps.
After his unanimous Senate confirmation to serve as ambassador to Denmark, as "one of the first openly gay ambassadors appointed" to serve in "a very progressive country," Gifford said, "I was shocked by how much people cared" about the significance of his being an out gay man.
"It was just a couple years before I showed up in Copenhagen, that the Bush administration was pushing a constitutional amendment to ban marriage equality," he said. "And there was the American ambassador getting married to his husband at the U.S. ambassador's residence literally just a few years later."
As chief of protocol with the State Department, Gifford said that in many cases, "I was the guy at the bottom of the staircase, greeting, at Andrews Air Force Base, the leader of a country that criminalized homosexuality."
This was part of the job, he said, "whether I agree with them or not, or whether Joe Biden agrees with them or not — but I was doing it as an openly gay man," a fact about which these foreign leaders, all of whom "well briefed and well-staffed" were certainly aware.
"Politics is about choices," Gifford said. "And for our community, to look at the choices, it's just so damn clear."
The stakes, again, are very real. "Mike Johnson, the new Speaker of the House, introduced a federal 'Don't Say Gay' bill," he noted. "You don't think Donald Trump would sign that bill in a second if they could get that through the Senate and the House? This is what we're up against. This is what we're dealing with."
House Republican member grills USCG admiral over drag shows
Gautier graduated from the U.S. Coast Guard Academy in 1987. This is the admiral's 37th year in the Coast Guard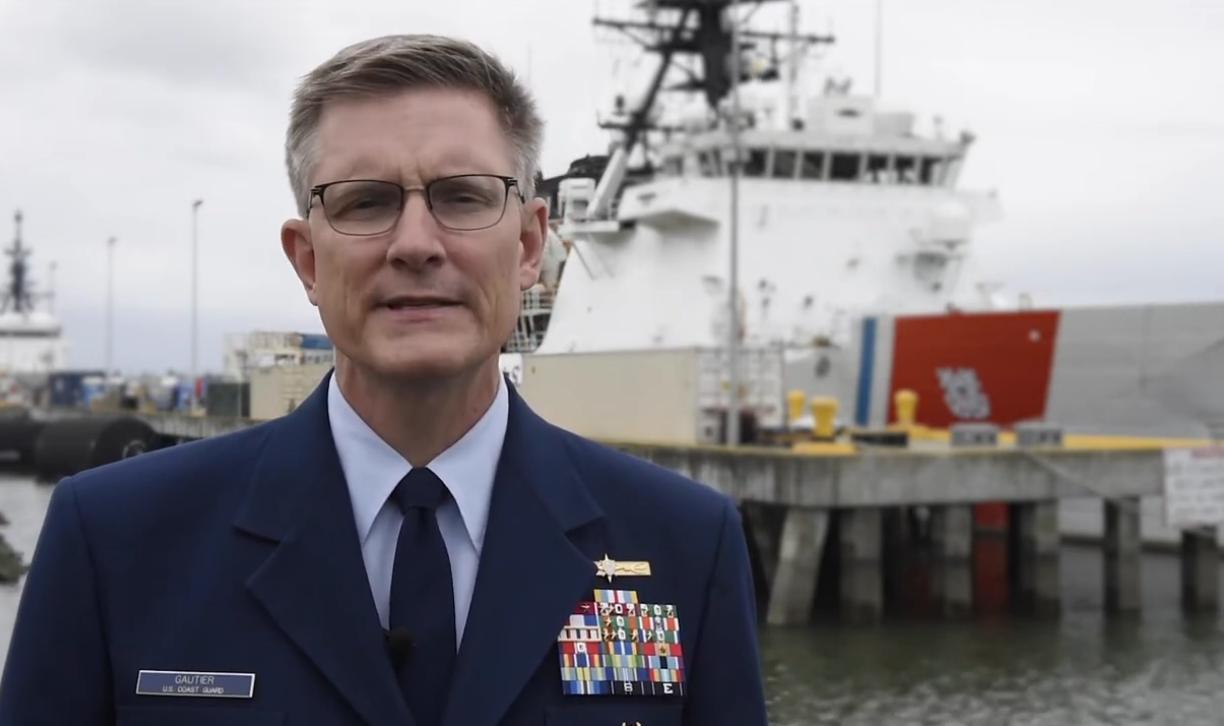 WASHINGTON – The U.S. Coast Guard's Deputy Commandant for Operations, Vice Admiral Peter W. Gautier, appeared in a hearing before the House Committee on Homeland Security on Thursday to answer congressional questions regarding U.S. Artic operations and planning strategies.
During the course of the hearing, Rep. Eli Crane (R-AZ), a member of the House GOP's far-right Freedom Caucus opened a line of inquires, not related to the hearing's focused agenda, which included questioning the admiral's length of service in the U.S. Coast Guard.
Crane aggressively questioned the admiral over retention and recruitment, which Gautier responded at one point that the ongoing long-term effects of the coronavirus pandemic could possibly be factored into recruiting new personnel. "Why do you think you're, across the military, having so many recruiting issues?" Crane asked and added, "You believe that COVID-19 the main reason the military is having its recruiting issues?"
Gautier responded saying "I'm an optimist sir so when you hear these things about eligibility because of weight and pharmaceuticals and stuff, is lower than average in the young population- that there isn't this propensity to serve. I heartedly disagree. I think that there are a lot of great young Americans that just don't know about the Coast Guard. That if they knew that we are law enforcement; we are military; that we clean up the environment; that we serve the American people I think you know that we will have a lot more folks coming in."
After thanking him for his answer Crane then asked the admiral: "To follow up on that, Do you think it might have anything to do with what you regularly hear as being described as some of the "wokeness" within the military such as CRT [critical race theory] training, DEI [Diversity, Equity, and Inclusion] training, drag shows on base, things like that. Do you think that has anything to do with it? Then he flatly stated: "You're kind of a loss on the focus of what the military is supposed to be about."
Clearly frustrated by Rep. Crane's position and attitude, Gautier responded: "You know, I just don't see that in the United States Coast Guard, what you're referring to and um our work force is the best workforce that I have seen in my 36 year career. The people that are in the Coast Guard today are better than ever before. A lot of them have college educations, a lot of them have had professional careers that want to do something different and better and that come to us. So I don't think so."
Crane then challenged the admiral: "You haven't seen any of that?" Gautier responded, "No." The congressman then asked: "You haven't seen a change in the culture of the military? How long have you been in admiral?" Gautier replied: "37 years." Crane then flatly stated: "With all due respect I find that hard to believe sir."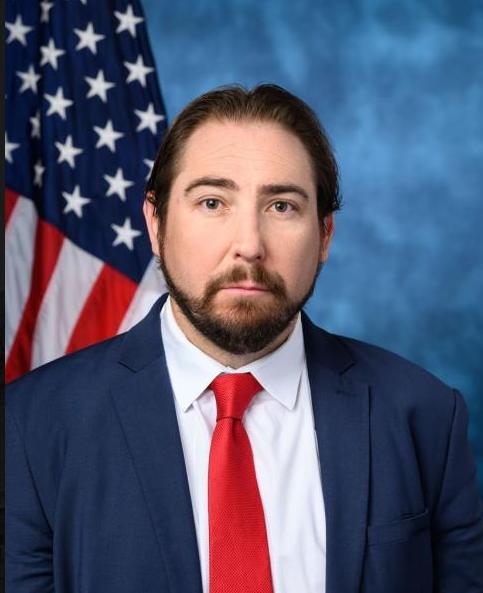 Crane, elected in 2022 after defeating incumbent Democrat Tom O'Halleran, is a former U.S. Navy SEAL and co-founded Bottle Breacher, a company that manufactures bottle openers made of 50-caliber shell casings. This past October, he was among the eight Republican members who voted to remove then House Speaker Kevin McCarthy (R-Calif.).
During a heated debate on the house floor last June regarding one of his proposed amendments to the annual defense budget and policy bill that would prohibit the Defense Department from requiring participation in training or support for "certain race-based concepts" in the hiring, promotion or retention of individuals, Crane angered Rep. Joyce Beatty (D-OH) when he said:
"My amendment has nothing to do with whether or not colored people or Black people or anybody can serve, okay? It has nothing to do with color of your skin… any of that stuff."
Beatty, a distinguished Black lawmaker, who had previously served as the chairwoman of the Congressional Black Caucus, immediately asked that Crane's offensive words be stricken from the House record.
"I am asking for unanimous consent to take down the words of referring to me or any of my colleagues as 'colored people,'" she said.
Crane at first tried to amend his remarks to "people of color" before Rep. Beatty interrupted and again said she wanted his words stricken. When no one in the chamber objected, the chair ordered it stricken by unanimous consent.
CBS News later reported that Crain said he "misspoke." "In a heated floor debate on my amendment that would prohibit discrimination on the color of one's skin in the Armed Forces, I misspoke. Every one of us is made in the image of God and created equal," Crane said in a statement.
Beatty however wasn't having it. First on Twitter posting:
"I am still in utter and disbelief that a Republican uttered the words 'colored people' in reference to African-American service members who sacrifice their lives for our freedom… I will not tolerate such racist and repugnant words in the House Chamber or anywhere in the Congress. That's why I asked that those words be stricken from the record, which was done so by unanimous consent."
Later in an interview with CBS News, the Ohio Democrat said she doesn't accept Crane's explanation that he "misspoke".
"He didn't misspeak," Beatty said. "He said clearly what, in my opinion, he intended to."
She said some lawmakers intend to hold a special order hour on Monday to address the issue through a series of speeches on the floor.
"It shows us directly why we need DEI (diversity, equity and inclusion)," Beatty explained. "DEI is not about just hiring a Black person or putting a person in the military or in college. It's about having diversity of thought."
"It's very frustrating to have to fight the battles on the United States House floor," she added.
Vice Admiral Peter W. Gautier assumed the duties of Coast Guard Deputy Commandant for Operations (DCO), in June 2022. Previously, he served as Deputy Commander, Coast Guard Pacific Area, and from 2018 to 2020, he served as Commander, Coast Guard Eleventh District in Alameda, California, where he directed all Coast Guard missions in California and the Eastern Pacific Ocean.
Gautier graduated from the U.S. Coast Guard Academy located in New London, Connecticut, as a member of the Class of 1987. This is the admiral's 37th year in the Coast Guard.