September 9, 2017 at 7:18 pm PDT | by Richard Zaldivar
Trump has no regard for people of color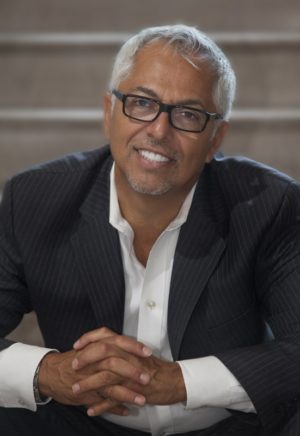 It seems like every day that Donald Trump tries to take a jab at policymaking, he creates another day of absolute chaos in the United States.
The decisions that he and his administration make are usually baseless, insensitive and incoherent. Blatantly put, his agenda degrades the true spirit of the American Dream—a spirit fueled by hope and aspiration—in a constant act of self-promotion to his political base.
As I write this, we yet again have been taken into a fray by the announcement of another Trump administration policy. Under the president's order, Attorney General Jeff Sessions has announced that the president plans to rescind the Deferred Action for Childhood Arrivals immigration policy most commonly referred to as DACA.
Within a matter of minutes, Trump and his administration ended all hope for DACA Dreamers. His action targets young people of immigrant families and places them at risk of deportation back to countries they've never known. The order is not only heartless but also detrimental to the fabric of our country—a country of immigrants.
This, however, was not the first slap in the face to our Latino and other immigrant communities.
On Aug. 25, Trump pardoned former Sheriff Joe Arpaio of Maricopa County, thumbing his nose at the rule of law, to the American people and to the judicial process of this country. The pardon spared the former Arizona sheriff from a jail sentence after he was convicted of criminal contempt and racial profiling.
Arpaio illegally harassed, abused and terrorized millions of Latinos in Arizona for over 10 years. He has also been accused of various types of misconduct such as misuse of power and public funds, failure to investigate sex crimes, and violations of election laws. He has been sued by in federal court several times over civil rights violations and was ordered by the court in an injunction barring him from continuing to violate the rights of Americans.
Presidential pardons are granted occasionally for those who are convicted of a felony, who served some time, and have demonstrated that they have paid their debt to society for their crime. This pardon, however, came one month after the former sheriff's conviction and with no apology or regrets from Arpaio for his actions. Arpaio even called the case a "political witch hunt" in a "thank you" tweet to Trump the day he was pardoned.
In fact, it was the pardon, not the conviction, that was political in nature—payback from Trump to Arpaio for his strong support during the real estate mogul and reality TV star's 2016 presidential campaign. However, Trump's bypass of the court's decision has sent a clear message that he has no regard for people of color or for the rule of law. Through his actions, Trump demonstrates a great disregard of the U.S. Constitution and the constitutional office that he holds and a great ignorance of it.
Some believe that these are all part of the distractions to the Russian investigation. It very well could be—but Trumps actions reflect the view of his hardcore supporters who represent racism and ethnic purification. We have witnessed that on every level of his brief presidency.
We can be angry and sad but now, more than ever, we must take time from each of our personal lives to dedicate ourselves to helping out congressional candidates for the 2018 midterm elections.
It is imperative that we not only work for their election to office but must also participate on every level in choosing the right candidate for the job. Too often we elect individuals who seek office for the glitter and glamour. Now, more than ever, we desperately need to elect great public servants to office.
We should never settle for less.