Remembering Kate Millett and Edie Windsor
Two lesbian warriors who changed our lives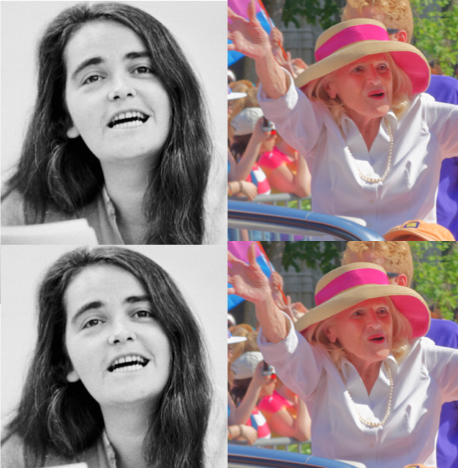 In 1970, Kate Millett became the face of the women's liberation movement with the publication of her book "Sexual Politics." Time magazine put her on the cover and declared she was the Karl Marx and Mao Tse/Tung of the women's movement. She spent 47 years writing books, teaching, speaking, and being a political activist.
Yet not many remember her as one of the major founding theorists of the modern Women's Liberation Movement. In "Sexual Politics" she rocked convention and went after DH Lawrence and Henry Miller, the great "champions" of sexual liberation. "Sexual domination," she wrote, is "perhaps the most pervasive ideology of our culture and provides its most fundamental concept of power." Kate exposed their contempt and outright hatred of women.
America was shocked! Kate's radical explanation of male privilege and superiority from birth to death in our sexist society, (developed and defended by law, medicine, science and schools) was finally being talked about, debated, argued—but never again, ignored.
"Sexual Politics" was a volcanic eruption and millions of women who did not previously realize they were discriminated against because they were conditioned to accept it, were startled into waking up.
Kate, an intellectual from Oxford and artist, came out as a lesbian in 1970, while still married to Japanese sculptor Fumio Yoshimura; they divorced in 1985. Lesbian feminists attacked her for not coming out earlier.  And of course, the book was so radical, there was a backlash among feminists.  But she went on to write "Flying" in 1974, and several other books about fame, sexuality, mental illness, cruelty, and her relationship with her mother.
In the early 1980s, I invited Kate to speak at both of the festivals I produced (Southern & West Coast Women's Music & Comedy Festivals.) Her hour workshop was brilliant and mesmerizing as she took on the Ayatollah Khomeini and his suppression of women. In 1979, after the overthrow of the Shah, she had marched in Tehran, side by side with 100,000 Iranian women for Iran's first International Women's Day and gave a solidarity speech.
Kate was a genius, fun, shy, warm, funny, talented, radical, loyal, at times disturbed, a woman warrior, our amazon leader. When she passed on Sept. 6 at 82, she was in Paris to attend a Simone de Bouvier conference with her loving spouse, Sophie Keir. They had been together for decades and married a few years ago.
Edie Windsor was born Edith Schlain to Jewish immigrants from Russia. She went to Temple University and although she fell in love with a female classmate, she did not want to live in a "lesbian lifestyle" so she married Saul Winsor in 1950.  They divorced one year later.
In 1963, Edie met Thea Spyer, a clinical psychologist, at a Greenwich Village Restaurant. They began dating two years later. In 1967, two years before the Stonewall riots, Spyer proposed to Windsor and they had a four-decades long engagement.
And then tragedy. In 1977, Spyer was diagnosed with multiple sclerosis. Edie cared for her around the clock. They married in 2007 in a ceremony in Toronto by Canada's first openly gay judge.  When Thea died in 2009, Edie was hit with a $350,000 penalty in federal estate taxes because their marriage was not recognized.
That was simply unfair. Edie went to several LGBT legal organizations but none of them accepted her case. They felt that suing for an issue like taxes would not be popular or winnable.
But there was one brilliant attorney who felt differently—Robbie Kaplan. And though Robbie, also a Jewish lesbian, was not supported by the LGBT legal community when she first filed suit, (pro bono) nevertheless, she persisted.
My wife Diane and I were in the Supreme Court when Robbie presented Edie's case in 2013. Earlier that morning, we met Edie in the  Court's cafeteria where she was sitting alone. We bent over to introduce ourselves and she said, "I know who you are, the Los Angeles couple."
I kissed her hand and she kissed mine, and we all had tears in our eyes.
And the rest is history. In 2013, the U.S. Supreme Court ruled that the federal government had to recognize existing same sex marriages. That meant we could now have all the rights, responsibilities and benefits of marriage.
Although this movement has had hundreds, thousands of activists and heroes who stood up, married, marched, picketed, sued and fought for decades, Edie Windsor, that fabulous, energetic, high-spirited, newly radicalized Jewish lesbian activist forever became the "Mother of Marriage Equality."
Edie remarried in September 2016.  She died at 88 on Sept. 12 in New York City. She is survived by her wife, LGBT activist Judith Kasen, and millions who will always be grateful for her tenacity and courage.
Biden: Empty political theater on LGBTQ equality & Black voter protection
The president's speech in Atlanta this week offered little substance and no action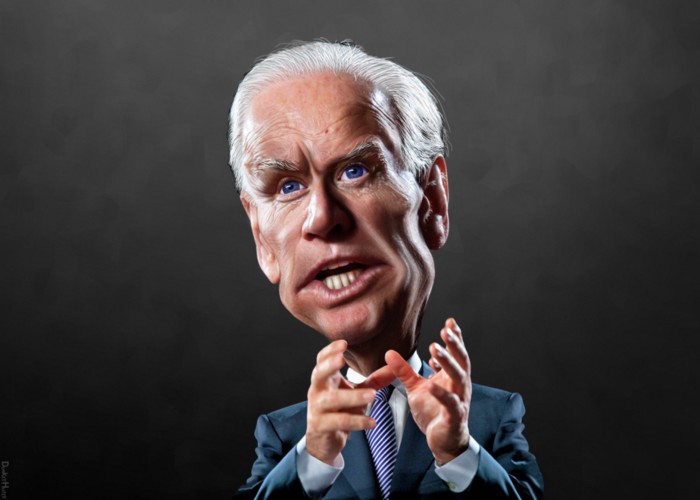 By James Finn | DETROIT – Shortly before Joe Biden was inaugurated, LGBTQ Nation leaked a conference call between mainstream LGBTQ advocates and the president-elect in which he backed off repeated, forcible campaign promises to make passage of the Equality Act a top priority during his administration's first 100 days.
I wrote an article criticizing him for reneging on his pledge. The LA Blade picked up my piece as an op-ed, and it went viral, the Blade's most-read story for the month.
"President Biden began his presidency by abandoning a major campaign pledge to LGBTQ voters. Is he abandoning Black voters too?"
I got a tremendous amount of feedback, much of it negative, more of it counseling patience, but now that a year has passed, let's take a look at how things worked out.
In the first days of his presidency, Biden did vital work with pro-LGBTQ executive orders — redirecting the federal bureaucracy, which had become overtly homo/transphobic under Trump, and working to fix transgender military policy — but he never pushed for the Equality Act, which would have finally offered LGBTQ people status as free people in our own nation, protected at law from discrimination in housing, employment, public accommodations, credit, education, etc.
Without the Act, his executive orders won't be worth the paper they're written on when the next Republican president takes office.
Not only did President Biden fail to spend political capital to make the Act a top priority in his first 100 days, he never made it a priority of any kind.
Beltway insiders tell me the president did nothing behind the scenes to honor the pledge he made repeatedly to LGBTQ people in exchange for our votes. He did nothing publicly either. No national speeches. No fireside chats. No appeals to the better angels of the American people. He just stopped talking about the Equality Act, like if he never mentioned it again, we'd forget he promised to prioritize it.
The House passed the Act again this year, but it stalled in the face of Senate filibuster rules, which require 60 out of 100 votes for most legislation to pass. Progressive Democrats have been calling for ending or changing the filibuster since the day Biden took office, but not until Tuesday did he announce support for changes. Which brings us to the second half of today's grievance.
Biden is betraying Black voters, and Black leaders are calling him out
In recent days, pressure has been intensifying on President Biden to lead on passing meaningful protections to counter strict new state-level laws that Republicans have been enacting to make voting more difficult, especially for Black voters.
Two federal laws proposed by Democrats, — the Freedom to Vote Act and the John Lewis Voting Rights Advancement Act — would protect voter rights by (among other things) creating national standards for mail-in voting and restoring stripped-out elements of the Voting Rights Act. Republicans know the only way they can stay in power in many states is to suppress votes, especially the votes of Black people and other people of color. Republican senators fiercely oppose voter protection and will filibuster.
President Biden traveled to Atlanta on Tuesday to make a speech about supporting voter protection. Finally, after nearly a year in office, he indicated he might support changing the filibuster custom. The nation yawned. Black voters blinked. LGBTQ voters sighed in dismay.
A number of influential Black political activists in Georgia snubbed Biden's speech, saying in advance they would not bother attending an event they called a "waste of time." Democratic gubernatorial hopeful Stacey Abrams was notably absent, which she and Biden both claimed was due to a scheduling conflict, but Georgia political insiders say she was sending the president a powerful message: Get serious. Take action. Stop with meaningless political theater, especially on my turf, where I've been doing the kind of real work you won't do.
Biden has been painfully slow to move on filibuster reform
Obviously, the 50/50 Dem/Rep split in the Senate is not the president's fault. Nor is he responsible for the recalcitrance of Democratic Senators Joe Manchin of West Virginia and Kyrsten Sinema of Arizona. They have each refused to consider filibuster reform, and without their votes it can't happen.
But does Biden even want filibuster change?
He has consistently served up weak tea on the issue, calling himself an "institutionalist" and an "incrementalist," which Democratic leaders have taken to mean he either doesn't support overhauling Senate rules, or that he won't get tough on Democratic senators who vote against overhauls.
If Biden has tried even half-heartedly to strong-arm Manchin and Sinema, he has not done so in public. Beltway insiders say he hasn't done anything, just like he hasn't prioritized the Equality Act.
Meanwhile, while the Democratic Party led by Joe Biden waffles and drifts, the Republicans maintain tight party discipline and look set to take the House back this year. They will continue to push agendas cementing themselves in power, putting democracy itself in grave danger, and making life for minorities increasingly unequal, painful, and difficult.
Member of those minorities have a message for the president
We don't care about your institutions, Joe. We don't value Senate customs and traditions, which mean nothing to us beyond what they can or can't accomplish. We care about action. We demand results. You promised to deliver, and you're failing us. Now you choose to go to Atlanta and say some pretty words? Nobody wants pretty words, Joe. You can keep them.
Look, we know your heart is in the right place, but we want your muscle to be in the right place. We want you to take charge, to LEAD, to exercise some of the awesome power of your office.
We expect you to play to win, to twist arms, to name and shame, to do whatever it takes to keep the promises you made to us when you needed our votes.
You need to get serious, Mr. President. If you don't start kicking ass and taking names, don't count on us to vote for you again. I mean that. There's a REASON you're dropping precipitously in the polls. It's us, man. It's Democratic members of minorities fed up with your milquetoast, do-nothing, business-as-usual approach to crises we see as EXISTENTIAL. While Republican rank-and-file are telling pollsters they believe armed violence against the government may be desirable, and while they're demonizing Black people, immigrants, and queer people, you're acting like everything is relatively fine.
It's not.
We voted for a champion, but we got you instead, a very nice man who evidently lacks the gonads to fight for us. Please turn that around. Please get real. Please get tough. Please start fighting to win.
Today would be an excellent day to start keeping your promises.
**********************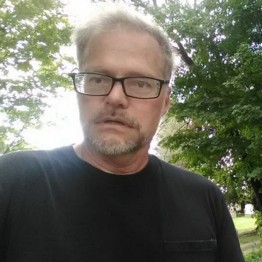 James Finn is a former Air Force intelligence analyst, long-time LGBTQ activist, an alumnus of Queer Nation and Act Up NY, a frequent columnist for the LA Blade, a contributor to other LGBTQ news outlets, and an "agented" but unpublished novelist. Send questions, comments, and story ideas to [email protected]
**********************
The preceding article was previously published by Prism & Pen– Amplifying LGBTQ voices through the art of storytelling and is republished by permission.
LGBTQ Catholic priest who rescues homeless youth rebukes Bishop
I wanted to keep him out of trouble with the Church, but he shows no evidence of wishing the same in this impassioned plea for love & justice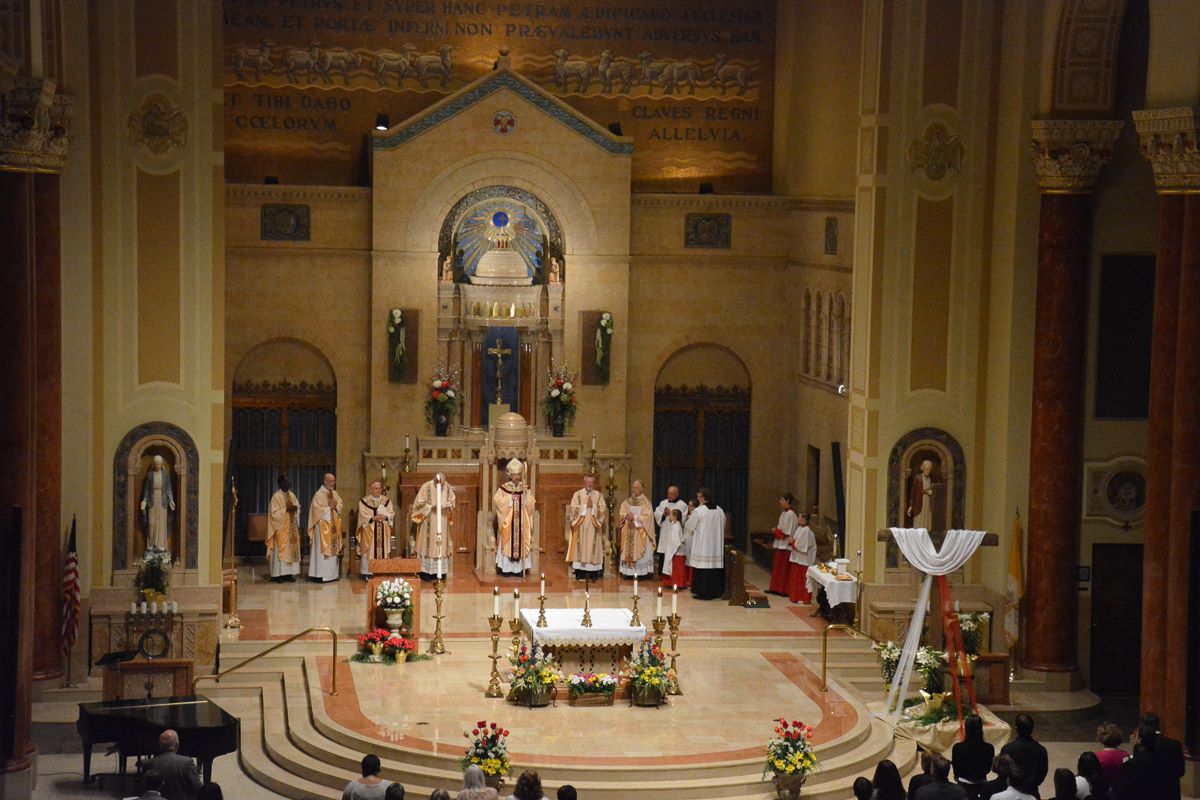 By James Finn | LOS ANGELES – Fr. Andy Herman is a Roman Catholic priest who corresponds with me about LGBTQ issues. I have sometimes observed that Catholic priests are reluctant to publicly criticise Church teachings and practices.
Andy is a remarkable, refreshing exception. He offered to be interviewed. I asked him to write up a first-person story. This is it, after I edited and polished it. I wanted to keep him out of trouble with the Church, but he shows no evidence of wishing the same, which you'll see in this impassioned, earthy plea for love and justice.
If this story inspires you, ask him for more, especially accounts of his youth rescue work in Los Angeles, which is hair-raising love in action.
Hi! My name's Andy!
("Hi Andy!" )
I'm bisexual!
("Welcome, Andy!" [Applause.])
And I have been "intrinsically disordered" for… 74 years!
([Applause picks up, whoops & shouts of encouragement and congratulations.])
I know that's tweaked a bit, because to be honest I'm not personally familiar with 12-step meetings. But the real problem is, it's ass backwards.
My real name IS Andy. Andy Herman. Father Andy Herman. I'm a Roman Catholic priest.
I retired myself from public ministry with the institutional Catholic Church, because many years ago I vowed to make sure my mom and dad would never have to go into a nursing home as they declined in age. Which vow I was able to keep.
I was also canonically bounced out of my religious community, because I decided not to return to them while I was taking care of my parents. It was all very friendly. Honestly. I have the documentation to prove it.
But I'm not here to talk about me.
I am here to talk about the ass backwards garbage coming out of the Catholic Diocese of Marquette, Michigan.
I'm sure those of you who keep up with Catholic news know what I'm talking about. Members of the LGBTQIA+ community in that diocese have, in essence, been told to go eff themselves.
LGBTQ Catholics are not wanted in Upper Michigan in any way, shape, or form. They will not be permitted to take part in most (or any) of the sacramental and communal life of the Church.
What I do now is try to help homeless people on the street, most especially homeless kids, and really most especially, LGBTQ kids.
The Marquette Diocese is led by a Bishop whose name I will not utter, in the manner of news organizations not repeating the name of a perpetrator of a particularly terrible crime. That's what's going on in Upper Michigan — crimes against LGBTQIA+ people, especially Roman Catholics.
Let's call him Bishop ID, Intrinsically Disordered, because that's what the Catechism of the Catholic Church calls US. Or better yet, let me refer to him as Bishop AB. Sure you get that one right off.
I ranted about this situation in a letter to the Prism & Pen editors, when it was first reported here. I was told maybe I could pen something, but just shave off some of the rougher ranting edges. So, I think I've un-ranted pretty much, and also don't want to go into some analysis that's already been done.
I just want to present a couple of points to the people of Upper Michigan, especially those of you who may be LGBTQ+ Catholics, and, I guess, particularly to those of you who may want to remain in the Church.
Or not.
I'll also presume that latter description is one that many of you have already answered. Like so many of us, you've already left a place where you're not wanted.
Let me just briefly tell you what these points are, and, if you think they're worth something, please share them if it's at all appropriate, especially with young people who are on the LGBTQIA+ spectrum.
I grew up in Chicago and have been out here in Los Angeles for many years. What I do now is try to help homeless people on the street, most especially homeless kids, and really most especially, LGBTQ kids.
So I am sick and tired — to put it mildly — to have to, for the 3 millionth time in my life, explain THIS to kids who are of our community:
There is not a damn thing wrong with you.
God does love you, and Jesus never said an effing thing against you.
Period. But let me not rant further.
Let me, as a trained Roman Catholic priest, make the following points:
1.) Apparently, the Bishop of Marquette, and so many others like him, have spent not one moment praying, meditating, contemplating, experiencing, talking about, or studying anything of any consequence regarding the Gospel of Jesus Christ.
What the Bishop is perpetrating is utterly opposite to that Gospel. I'm wrong about a lot of things in life, but I damn well know what I just said is accurate. The only persons who are "intrinsically disordered" here are Bishop AB and his cohorts.
To my fellow LGBTQ people, I say continue to be safe, protect yourselves, and THRIVE in all the practical ways you can, especially you who are our children. Never be the victims of this garbage, inside or outside yourselves.
2.) Pope Francis has called for a two-year process of synodality, and especially asked that people whose voices are opposite to, or never heard in the context of the Catholic Church, be given a seat at the table to discuss where the hell the Church should be going in years to come.
So, if you have the inkling to, speak up and tell Bishop AB that the Pope has personally invited you to sit at the table and give, even if that giving is seen as opposing the traditional, death-encrusted way talking about our faith that our Catholic leaders have indulged in for far too long.
3.) What Bishop AB has done is absolutely and utterly in contradiction to the morality of the Gospel, and certainly to the best pastoral practice of Catholic Church teaching. More than anything, he stands in utter defiance of Pope Francis' attitude, which puts caring about people in front of stagnant, dormant, full-of-crap definitions of dogma and Catholic practice.
Bishop AB has declared dangerous nonsense against our community in the Diocese of Marquette, and if you want to get involved, please, you should immediately contact the Office of the Apostolic Nuncio to the United States, Archbishop Christophe Pierre. Ask that a canonical investigation of Bishop AB be initiated, and ask that — if the findings are as accurate as they are publicly presented now, and he is in egregious violation of the teachings of Jesus Christ — that he be removed from office immediately.
With a sigh, I would also suggest that you might recommend an investigation to determine if Bishop AB is something like a "Bishop Roy Cohn," a name I would give him if he, sadly, is a self-hating member of our community, just like the notorious lawyer on the national scene years ago.
Here is the Nuncio's contact information:
With…www.nuntiususa.org
4.) No matter what you want to do, please always realize you don't have to celebrate sacraments to get into heaven, if that's the way you think about things, especially if the people who are supposed to guard the integrity of your "immortal soul" refuse you access to those very sacraments.
You can really get in contact with Jesus with the same surety as they supposedly offer, by simply sitting and praying — or gathering together with priests who have the cojones to offer Mass and celebrate the other sacraments, with and for you.
And if none of those "guys" up there in Michigan's UP will do this, do it yourselves. Baptize one another. Confirm your kids reaching adulthood into belief that Jesus loves them. Forgive one another.
And most of all, consecrate bread and wine under the aegis that if two or three are gathered together in Jesus name, he is absolutely and uncontestedly present with and to you.
This is not BS passing for shallow theology. It is based in the Gospels.
5.) My last point is an old one from a most moldy and oldie traditional pastoral theology of the Sacrament of Penance, but it bears looking at. If a penitent is not able in some ways to recognize that he or she has sinned, or there are other confusions and concerns about whether or not the sins can be forgiven, a confessor can take upon himself the sins of the penitent, in order that the penitent be freed and given absolution.
So all of you LGBTQ people out there who make love, get married, and have great and loving sex, all of which are considered grievous sins by the Catholic Church, send the damn things over to me, because I sure as hell WILL accept them without any fear of ending up in hell myself. (If you even talk in language like that, because I don't.)
Even if you don't go to confession anymore, that's my offer as a priest. Just sit down, get yourself into a state where you can think about these things, and send them over to me.
I will absorb them, and you are free to go about your normal, regular daily life. But please only do this if it really bothers you and you think that way. Otherwise, who cares?
Do you really think Jesus is sitting at the prosecutors' table or even behind the bench as the judge, and wants to forgive you for stuff that, even to a nitpicker, isn't worth being denied 10 nanoseconds of eternity without being completely wrapped up with God?
Remember who's intrinsically disordered.
You may be an ass, you may be a jerk, you may be evil as hell, you may be lots of things, but you are not an evil person just because you are LGBTQ. You/We are exactly the opposite: we are the sons and daughters of a loving God, brothers and sisters of Jesus of Nazareth, the Anointed One.
If that's how you want to phrase it.
The only kind of sex that is ever evil or sinful is coercive sex, otherwise known as assault and/or rape. That includes trafficking, but cannot include sex workers themselves, per se.
If someone is forced to do that to stay alive, or doing it for some negative psychological or emotional reason, the situation is evil, not the people forced into it. Gay, straight, or anywhere on the spectrum.
Let's not get confused about this. Jesus never said anything about this.
Back when the early church sought to make itself more credible, it adopted certain forms of Greek philosophy, including this idea known as the "Natural Law." Saint Thomas Aquinas adopted and pushed these ideas. He was apparently not a bad guy, but he cannot possibly stand in as a substitute for Jesus.
All that extra-Biblical natural law business, mixed up with the rather primitive prescriptions against any kind of same-sex anything, especially in the Jewish scriptures — well, that leads to the wondrously inhumane, tragically harmful attitudes and behaviors we see too often in the Church today.
Stay away from this thinking, these attitudes and actions.
Read the Gospel. Talk to people who don't like being cruel and hateful to others, especially to kids. Band together with them. I think you'll find that the brief analysis I've given here on these points is accurate.
Stay away from those who are the opposite, like Bishop AB and his followers. If you feel like telling them to go to hell, I don't think it's going to really matter because they may be on their way anyway.
But everyone, even the most horrible sinners, can be forgiven. So I say, "Look in the mirror, Bishop AB."
In the words of Pope Francis, "Who am I to judge?" I don't know who any of you are in person, but I send you my love and my support and my prayer and I ask you, please — for me and most especially for the homeless LGBTQ youth I work with — to throw it all back at me.
In the name of Jesus of Nazareth, Son of God, Son of Man, or whoever you really think he is: Love one another, unconditionally, as he loves us.
Thanks for reading.
Fr. Andy Herman
***********************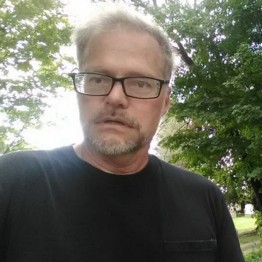 James Finn is a former Air Force intelligence analyst, long-time LGBTQ activist, an alumnus of Queer Nation and Act Up NY, a frequent columnist for the LA Blade, a contributor to other LGBTQ news outlets, and an "agented" but unpublished novelist. Send questions, comments, and story ideas to [email protected]
********************
The preceding article was previously published by Prism & Pen– Amplifying LGBTQ voices through the art of storytelling and is republished by permission.
New York state public high school silences gay student & role model
Principal of Tully High School near Syracuse, New York says writing about overcoming homophobic bullying is forbidden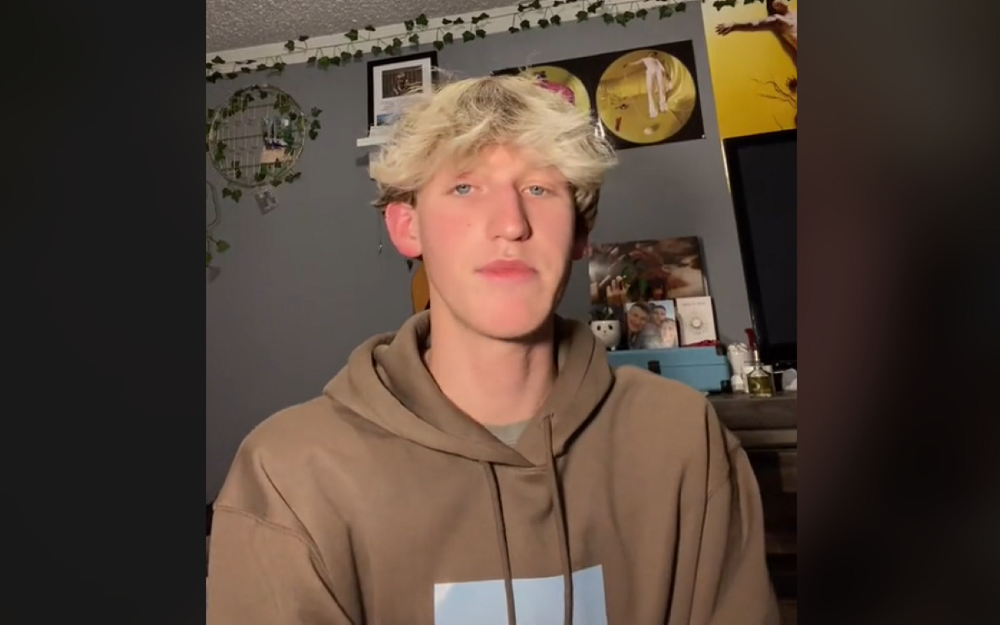 By James Finn | SYRACUSE – When 17-year-old Tyler Johnson walked into Tully High School near Syracuse, New York yesterday morning, he felt anxious and unwelcome in the building. He was afraid of a talk he had to have with Principal Mike O'Brien, who'd just forbidden him to come out as gay in a school publication, had forbidden him to share how he'd overcome bullying and depression that caused him severe mental and physical health problems as an early teen. As Tyler walked the halls, he heard words of encouragement.
"Tully needed you!" shouted one kid.
Still, Tyler was aware of an undercurrent of disapproval from his conservative upstate New York community, and he was scared about how the day would turn out.
Thus continued a roller coaster of acceptance/rejection that began Thursday and continued late into yesterday evening. Tyler's story is too similar to stories of LGBTQ youth across the U.S. It's a powerful reminder of important work that remains to be done, and of the importance of heroes.
It all started when Tyler was selected to be honored then got censored
Tully High School administrators publish a monthly newsletter; each issue features a "Senior Spotlight" highlighting one outstanding student, who answers a series of questions in an interview format. Tyler was thrilled to be selected as January's Senior Spotlight.
In the TikTok video embedded below, you can listen to one of his answers:
So I answered truthfully with the biggest challenge I'd had to overcome: The biggest challenge I faced was growing up gay and coming out. I had to learn how to become comfortable in my own skin and how to stay strong through bullying and all the negative experiences I had while trying to navigate through life.
Shortly after Tyler submitted his answers, Principal O'Brien pulled him aside and told him he would have to rewrite. Tyler paraphrases O'Brien like this: "You're such a unique student, such a positive face in our community. We want you in the Spotlight, but you can't say you're gay or that overcoming bullying is your accomplishment."
O'Brien explained that district policy does not allow mention of "sexuality, orientation, religion, or illegal drugs," in the Senior Spotlight.
O'Brien was lying, but more on that in a moment.
Tyler refused to rewrite or allow his answer to be omitted, saying he'd rather not be honored than have his truths silenced. His mother , Pamela Custer, called O'Brien on the phone to stand up for her son, but the principal would not change his mind, repeating (untruthfully) that he could not go against formal district policy.
Community support exploded after Tyler's video caught fire
Tyler posted his TikTok Thursday evening, by Friday morning, it had over 5,000 views, and his phone blew up with messages of support, including a text message from the president of the Tully Board of Education, who told Tyler she believed what was happening to him was wrong.
Early Friday morning, after a colleague tipped me off, I emailed Tyler asking for an interview. He responded immediately, saying he appreciated any help he could get, not just for himself but for other LGBTQ students at Tully and elsewhere, many of them still closeted, who deserve respect and support.
By the time Tyler and I spoke in the afternoon, he was thrilled. He'd had another meeting with Principal O'Brien, who told Tyler he was sorry he didn't feel welcome, that he supported LGBTQ students, approved of the GSA (Gender and Sexual Alliance) club that Tyler and other students are forming. He said he had arranged a change to or an exception from district policy and that Tyler's full answers would be published in a future Senior Spotlight, though not in January's, since a different student had already taken Tyler's place.
Then the rollercoaster took another dive
I was all set to write a supportive "hero's tale" about Tyler, highlighting him as a positive force educating people (even educators) about the need for LGBTQ equality. Tyler is outgoing, cheerful, articulate, and persuasive. Not many students would have found the courage and capacity to challenge censorship and homophobia the way he did. He's a leader setting an outstanding example. That's worth a story all on its own!
But he and his mom Pam called me last night with more of the story, which is less positive and has Tyler anxious again. He's nervous about going to school on Monday, and for good reason.
Let me back up.
When Tyler wrote that he overcame bullying and depression, he wasn't kidding. Pam filled me on the details, and Tyler has given me permission to share them. When he was an early teen living in West Virginia, he struggled to come to grips with being gay. He was closeted to everyone, sometimes even denying the truth to himself, but he was bullied anyway, taunted for presenting as less than traditionally masculine.
He became so depressed that he was hospitalized several times, doctors searching in vain for physical explanations for severe, ongoing stomach pain. I asked Tyler if he ever became suicidal during that period and he said no, not to the level of planning anything, but he thought about it. He thought about how it would be easier just not to exist.
Pam was beside herself. She packed the family up and moved to upstate New York to give Tyler a fresh start. It worked. At Tully High in 10th grade, he developed a close-knit group of friends. He came out as gay a little at a time, he found support, and he got better. He credits the Tully community for that in many ways.
When I ask him if his school is supportive of LGBTQ kids, he praises teachers, fellow students, and much of the staff. But each time I ask if he considers his school environment supportive, he hesitates. His voice catches. He pauses.
I ask him what that's about.
He tells me he's one of the only out gay kids in school, that he knows many closeted students are afraid to come out. He knows two out trans kids at school and gives them major props for their courage, which his tone of voice tells me is a level of courage beyond ordinary.
He explains he's lucky to be outgoing and have a great group of friends, but he knows he's the exception. I tell him I know what he means as I think about how shy I was in high school and how I never would have found the courage to come out, let alone to be a leader or challenge a staff member.
I think about how Tyler has to face the fact that Principal O'Brien lied to him, that for the rest of his time at Tully High will have to wonder what that means.
No district policies prevented O'Brien from printing Tyler's answer
That's what Tyler and Pam called to tell me last night, and that's what I mean by rollercoaster. They learned from a confidential source that Principal O'Brien invented the so-called district policy prohibiting mentions of "sexuality, orientation, religion, or illegal drugs" in the Senior Spotlight. (It turns out religion is sometimes heavily featured anyway.) They say O'Brien phoned District Superintendent Robert J. Hughes to ask if and how he could remove Tyler's answer about being gay and overcoming bullying. The two of them invented a non-existent policy, then O'Brien lied to Tyler about its existence.
Knowing that, Tyler says he is once again feeling unwelcome in the building. He also says he's determined to be "the last student this ever happens to." He says isn't trying to make life difficult for O'Brien or Hughes, but says they must be held accountable for what they did. (Which civil rights lawyers tell me is likely a violation of New York State Education law and federal Title IX civil rights law.)
Tyler's biggest concern is that he doesn't understand the two men's motivation. Why did they want his voice silenced? Why did they not want him to come out as gay? Why did they not want him to write about overcoming bullying? He supposes that since no actual district policy motivated them, they must have something personal against LGBTQ people.
Tully censors LGBTQ staff as well
He and his mother Pam tell me they want O'Brien and Hughes to issue formal, public apologies as a form of insurance that nothing like this ever happens again, and as encouragement to other LGBTQ students and staff. Insurance is needed. Tyler learned this morning that the district forced the Tully Elementary School social worker to remove mention of his husband from the bio he submitted to them, even though many straight teachers and staff mentioned husbands and wives in their bios.
How are LGBTQ students supposed to have role models?
If gay staff are forbidden to say they have husbands, and if LGBTQ students are forbidden to write about their identities and struggles, then who are closeted, struggling LGBTQ students supposed to look up to? If merely existing as LGBTQ is too shameful or "controversial" to mention, aren't students learning terrible lessons?
Queer kids learn they're less than, and cis/straight kids learn it's OK to treat them that way. Those are the lessons O'Brien and Hughes colluded to teach, and while it's wonderful they changed their mind in Tyler's case, it looks like they only did so because his TikTok blew up and they were afraid of bad publicity.
What are they doing when they think nobody's watching? What do they do when kids less assertive and outgoing than Tyler end up in their offices?
LGBTQ rights are human rights. LGBTQ people are human beings who deserve voices, role models, representation, and honesty. Thank you, Tyler Johnson, for fighting to give a voice to the voiceless.
********************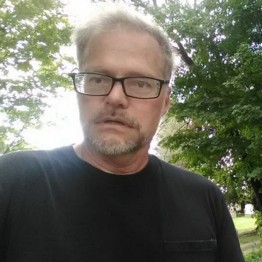 James Finn is a former Air Force intelligence analyst, long-time LGBTQ activist, an alumnus of Queer Nation and Act Up NY, a frequent columnist for the LA Blade, a contributor to other LGBTQ news outlets, and an "agented" but unpublished novelist. Send questions, comments, and story ideas to [email protected]
**********************
The preceding article was previously published by Prism & Pen– Amplifying LGBTQ voices through the art of storytelling and is republished by permission.