The battle for America
Our vital shared ground is under brutal assault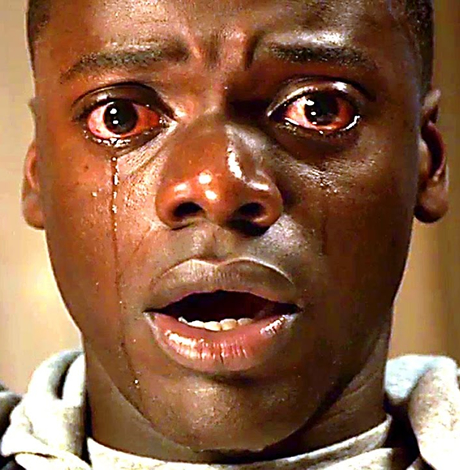 I feel these days like an unwilling passenger in a speeding car driven by a drunk. We cannot survive four years of this breakneck Trumpian recklessness. "Something's going to blow," says novelist Salman Rushdie. He fears a Kent State, where an antiwar protester in 1970 was killed by the Ohio National Guard. I fear both that and a new war.
But the driver is not drunk. He is crazy. He is attacking what makes our diverse population a nation. I am not talking about mere rhetoric. That framing implies "both sides" are equally at fault.
When a group of anti-gay ministers a decade ago fought efforts to enact civil marriage equality in D.C., they portrayed themselves as victims. That was false. They had no right to vote on their neighbors' marital choices. We who fought for marriage equality were not telling them what to preach or whose wedding to consecrate. We were fighting for legal equality in the secular realm.
Trumpists who treat all Muslims as terrorists (while ignoring acts of domestic terror by members of groups like Army of God) are not defending against Shariah law; they are seeking supremacy for their own faith. Women fighting for healthcare choice do not try to control men's bodies as men have done to them, except as satire. There has been no rash of hate crimes by gay men and trans women against straight men.
The current wave of intolerance is by people fighting against the loss of unmerited privilege. Scan the mainstream news. Whose churches are torched? Whose cemeteries are desecrated? Whose children are bullied? What graffiti is as frightening as a swastika? This is not a zero-sum game of white versus black, gay versus straight, or Christian versus "heathen." Those are false binaries. Resisting Trump is properly a fight for E pluribus unum: "Out of many, we are one."
Conservative Rod Dreher, who thinks Christianity is under assault by gay people and the sexual revolution, proposes what he dubs the Benedict Option, after the father of the monastic movement: creating self-isolated orthodox communities. It sounds almost benign to let people go off and do their own thing, like Henry David Thoreau. But what if we replace Christianist orthodoxy with Islamist orthodoxy? Would Christianist bullies tolerate Shariah-flavored Waldens? No. We cannot expect peace to result from enclaves of obscurantism springing up across the country like an American version of Israeli settlements in the Occupied Territory. Imagine seeing a thousand Scientology compounds bloom.
Dreher's vision is a short leap from a real-life version of the "social thriller" created by director Jordan Peele in his witty film Get Out. Perhaps its dangers could be mitigated by apps that warn people away from certain areas. But America is a republic. Just as Lincoln said we could not endure half slave and half free, we cannot endure as a patchwork quilt where some places deny secular freedoms. The Bill of Rights is not optional.
Budgets have consequences. Decimating the State Department will make deadly miscalculations more likely. Slashing health funding, like that for the Epidemiology and Laboratory Capacity Program, will make us more vulnerable to pandemics. Rolling back environmental protections will poison our air, water, and land. Taking away healthcare, home heating assistance, and Meals on Wheels from the most vulnerable will kill more Americans than ISIS ever could. Cutting foreign humanitarian assistance as famine looms will starve children and destroy goodwill.
America's Founders concluded the Declaration, "[W]e mutually pledge to each other our Lives, our Fortunes, and our sacred Honor." Honor: if we have any left, if we know what it means, if we see what is happening, then we must act. It is time to stop hoping for the best and start fighting for our country. We must dog every step of this crass, ignorant, unstable man and his band of vandals.
The Founders are long gone. It is our turn to stand and deliver. America's true greatness is rooted in the pluralism under attack. Trump's mayhem will bring a backlash. When it comes, we must choose reconciliation over revenge with those he deceived and betrayed. We will have much rebuilding to do. Our vital shared ground, our republic, will remain at stake.
Richard J. Rosendall is a writer and activist. He can be reached at [email protected].
Copyright © 2017 by Richard J. Rosendall. All rights reserved.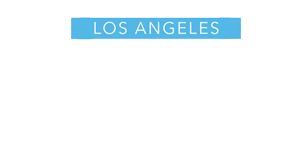 Texas Trans girl assaulted over GOP lies about Uvalde shooting
Why was this teen girl assaulted by a grown man she'd never met, harassed by four strangers who could tell she was trans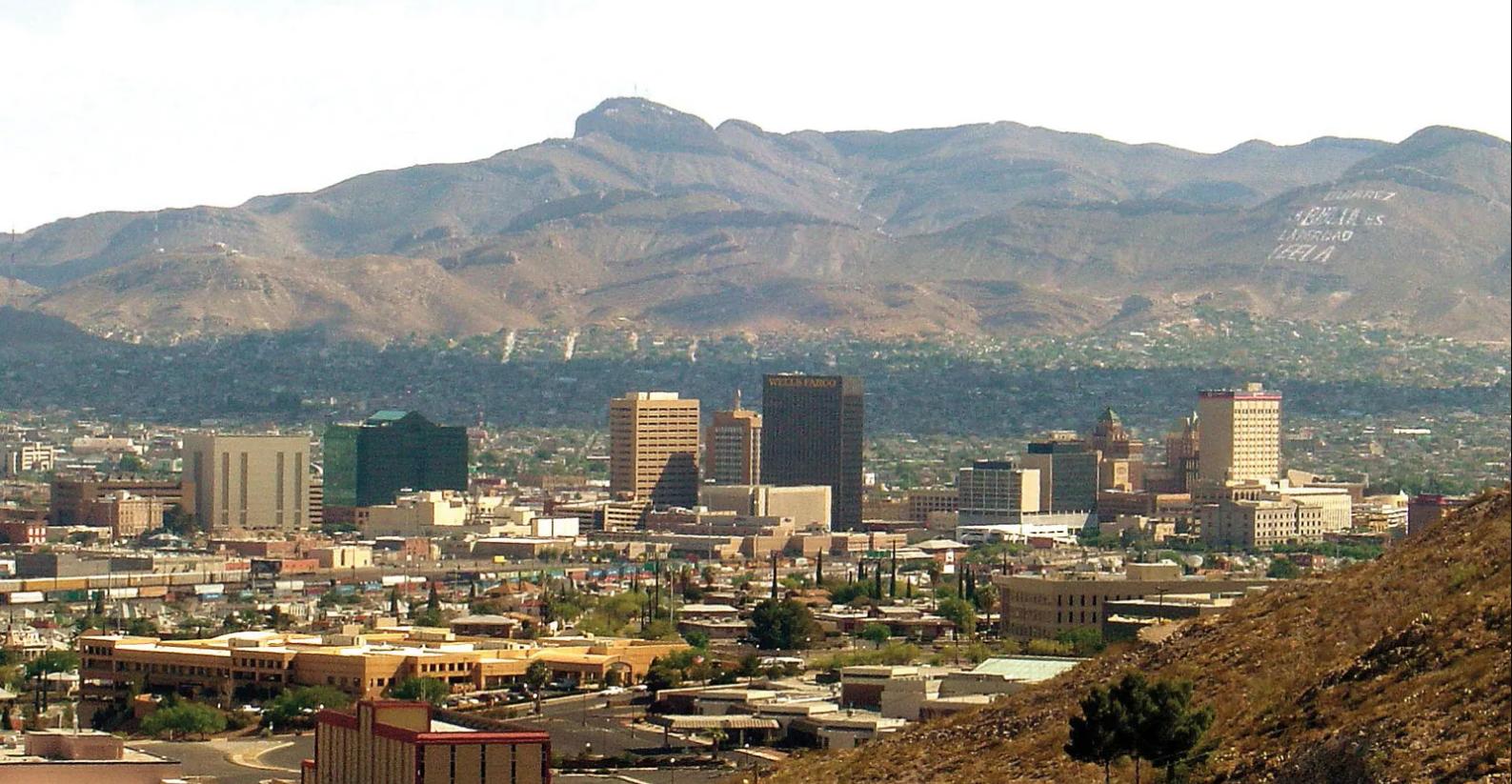 By James Finn | DETROIT – "Oh look, it has a dick," snarled one of four men last night outside an El Paso library where Tracey had just finished her high school homework before heading to the halfway house where she lives because her parents kicked her out for being transgender.
In a phone interview today, Tracey told me the man grabbed her arm and forced her body around to make her look at him, saying "Yeah, you know they're perverting kids instead of killing them."
She had no idea what he meant, but she was scared, like she says she usually is on the streets of El Paso these days. "I'm only 17!" she told the man who grabbed her.
Another man said, "Yeah, you know it was one of your sisters who killed those kids. You're a mental health freak!"
She twisted away and rushed off on her bicycle, stopping to phone the El Paso Police, who refused to take an assault report. Hours later, during a phone session with a Rainbow Youth Project counselor, Tracey heard about false rumors flying around the Internet — that the horrific mass shooting at Robb Elementary School in Uvalde, Texas had been committed by a "transsexual leftist illegal alien." The rumor was amplified in a big way by Paul Gosar, a dentist and Arizona Republican Congressmember who styles himself a doctor on Twitter.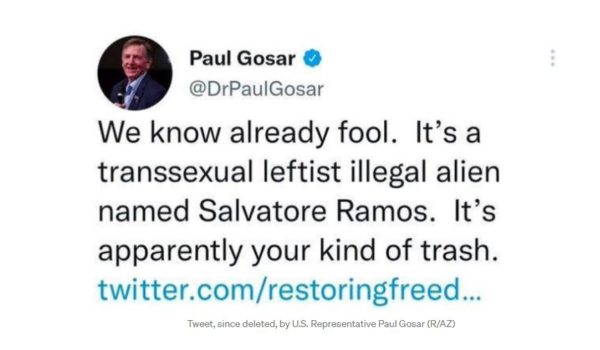 Nobody is quite sure where that false claim got started, but it spread rapidly, based on photos of a person unrelated to the attack. The 18-year-old man who killed 19 children and 2 adults yesterday is neither transgender nor an illegal immigrant.
Gosar amplifying this scapegoating rumor is not unusual. According to Brody Levesque, writing about the Uvalde shooting in the LA Blade, "Gosar is an anti-immigration, anti-vaxxer, radical right hardliner who routinely cozies up to white nationalists." He's typical of the Trump-supporting hard-right faction that now dominates the GOP.
Let's talk about the school shooting, then come back to Tracey, Gosar, and scapegoating
I've felt sick to my stomach since late yesterday when I learned about the horrific mass shooting about 80 miles outside San Antonio. I couldn't stop crying for the parents of those 19 little children who are never coming home again. I despaired at a staunch, reflexive Republican reaction against even minimal gun regulation. I sat glued to President Biden addressing the nation, and I thrilled to Golden State Warriors coach Steve Kerr's impassioned plea for action on gun control.
I had no idea as I was mourning for those children and their devastated parents that a GOP talking point about mental health would soon dominate Fox News and conservative social media. I never could have conceived that the narrative was already twisting itself up with that other GOP mantra, that trans teens are mentally ill and that people who support them are committing child abuse.
But they did come together, in El Paso, with Tracey. So, let's talk about Tracey.
Tracey is not mentally ill. She's not dangerous. She's not hurting anybody. But she spent two months this spring living on the streets because fellow students threatened to out her as trans to her parents. When she tried to get ahead of that by coming out to her parents on her own terms, they told her to get out.
She goes to high school every day watching her back, because students, teachers and other staff are hostile to her. She used to confide in a kind guidance counselor, but she doesn't anymore because the counselor got in trouble after people falsely claimed she'd encouraged Tracey to "become" trans.
Tracey told me that isn't true. She started socially transitioning in 9th grade before she met the counselor. She just liked sitting down for a few minutes with a kind adult.
She can't anymore.
Tracey can't talk to her counselor at a community clinic anymore either. They shut their doors to trans teens a few weeks ago when the Texas government began investigations based on Texas AG Ken Paxton's legal finding that supporting transition is child abuse. It doesn't matter that Tracey just wants to talk and get support. The clinic isn't taking any chances.
The only people Tracey could turn to for support last night were at the Rainbow Youth Project hundreds of miles away in Indiana. They calmed her down after her assault, listened to her fears, and provided as much emotional support as possible over the phone. Then they called the El Paso Police Department for her, who once again refused to take a report. (The EPPD did not immediately respond my request for comment.)
A Rainbow Youth volunteer flew to El Paso from out of state two months ago to advocate for Tracey. They got her off the streets and into a room in a halfway house Tracey calls "nice and comfortable." She says she calls them when she's feeling down, and they often check in on her. She sounds a little weepy when she tells me the only kind people she can to talk to now don't live in Texas. She hopes that changes when she turns 18.
Let's talk about scapegoating
Tracey doesn't want to hang up when I'm ready to start writing this article, but I need to focus, to ask myself why this teen girl with a soft Texas accent got assaulted last night by a grown man she'd never met, harrassed by four strangers in their early 20s to late 30s who could tell she was trans and wanted to blame child killings on that.
Look, the U.S. has an epidemic of mass shootings going on. We must confront that together as a nation. So, how about we stop the scapegoating? I don't know what's happened to Republican leadership, why they won't face up to gun violence, but I can see something clearly. They keep demonizing LGBTQ people. Because that's apparently easier than tackling tough problems.
And last night? That scapegoating terrified a teen girl just trying to ride home on her bike.
How about we knock it off? How about we leave people like Tracey alone? How about we tell Paul Gosar to do his real job instead of stirring up hate? How about we stand up for people who aren't hurting anyone?
I don't know about you, but I'm sick over the Uvalde shooting, and I sure would have liked to focus on that today. What's going on, America? Can we stop bashing trans people, please?
************************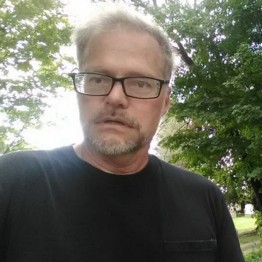 James Finn is a columnist for the LA Blade, a former Air Force intelligence analyst, an alumnus of Queer Nation and Act Up NY, and an "agented" but unpublished novelist. Send questions, comments, and story ideas to [email protected]
********************
The preceding article was previously published by Prism & Pen– Amplifying LGBTQ voices through the art of storytelling and is republished by permission.
Why I'm running: Rick Chavez Zbur
Let me tell you a little more about myself and why I'm running for an Assembly seat to represent Los Angeles AD-51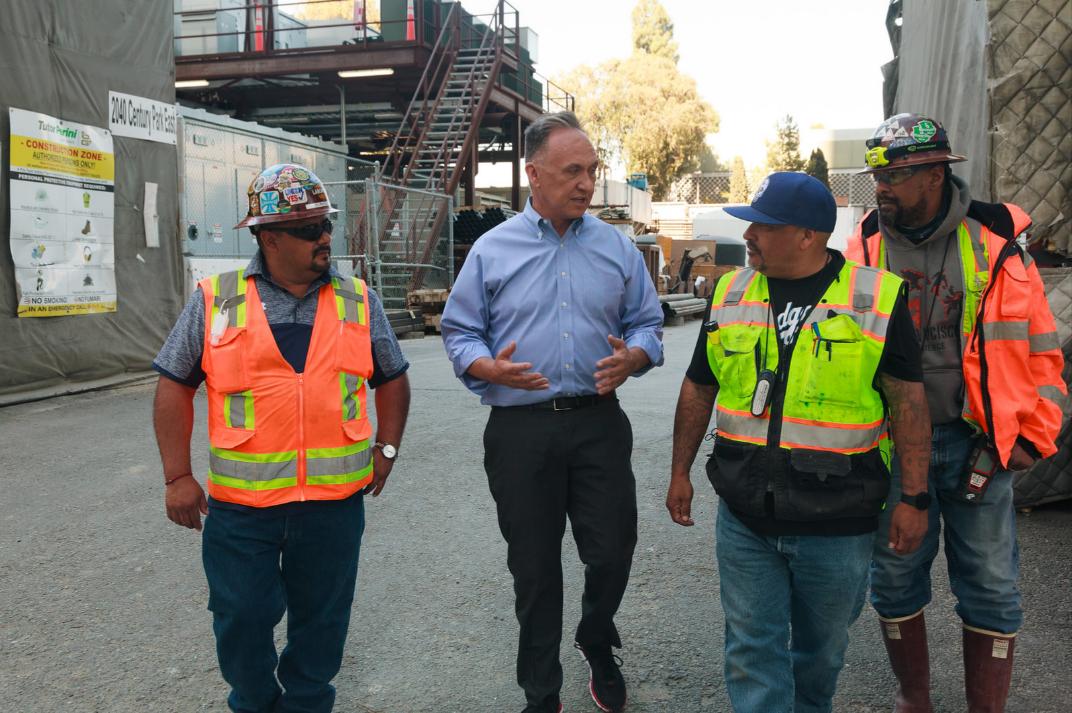 By Rick Chavez Zbur | LOS ANGELES – My name is Rick Chavez Zbur.  You may know me from my time as Executive Director of Equality California, California's statewide LGBTQ+ civil rights organization, but let me tell you a little more about myself and why I'm running for AD-51.
I grew up in a small farming community in rural New Mexico, the same community where my mother, Linda Chavez Zbur, and her family lived for generations. The community was socially conservative and I didn't know a single LGBTQ+ person. Any kid who was suspected of being LGBTQ was relentlessly bullied and taunted, and I could not even let myself think about the fact that I might be gay.
My dad dropped out of high school to help support his family but later used the G.I. bill to go back to high school and college to become a college professor. He taught me the importance of community service. He was a dedicated Democratic activist, and I remember him saying that we needed to support Democrats because that is the party dedicated to improving the lives of working people. My dad and I used campaign candidates together door to door and at the polls. Given my dad's influence, I always thought I might have a career in public service.
But when I began coming to terms with my sexual orientation while at Harvard Law School in the 1980's, I decided that a career in government was not possible for me as a gay man. It was a very different time and there were virtually no "out" gay elected officials. So I moved to Los Angeles and became an environmental lawyer, in large part because I had seen how contaminated groundwater had caused so many people in the farm community I grew up in to become ill, including several uncles and cousins.
Ironically, my lived experience as a gay man that caused me to stay away from government is exactly what brought me back into politics. During the early years of the AIDS crisis, I saw scores of my friends become ill and die, while our elected officials did virtually nothing. The AIDS crisis motivated me to get off the sidelines. So, I came out at work and became the first "out" lawyer at Latham & Watkins. I began supporting, organizing and fundraising for candidates who were willing to fight AIDS and for the LGBTQ+ community. I also joined the boards of Lambda Legal and Children Affected by AIDS Foundation and supported the work of Equality California. More recently, I joined the board of Planned Parenthood—Los Angeles because abortion rights and LGBTQ+ civil rights are inextricably joined.
I also became deeply engaged in the environmental movement. I have served on the Board of the California Environmental Voters (formerly California League of Conservation Voters) for over 20 years — and as President for six of those years. As board president, I led the organization to prioritize environmental justice and the vulnerable communities that are hardest hit by pollution, as well as sustainable housing and green job programs to address climate change.
In 2014, I left my law firm to become the Executive Director of Equality California, the nation's largest statewide LGBTQ+ civil rights organization. At Equality California, I led the organization through a period of significant growth and an expansion of its mission to include advancing civil rights and social justice for the diverse communities to which LGBTQ+ people belong — communities of color, communities of faith, immigrants, women and people living with HIV. I'm very proud of the significant accomplishments during my leadership. With our partners, we passed almost 100 new laws, including a model law to reform our discriminatory HIV criminal laws. We passed laws to protect LGBTQ+ seniors in long term care facilities, transgender and non-binary people who are incarcerated and LGBTQ+ people facing homelessness. We fought for immigration rights, universal healthcare, the $15 minimum wage, gun safety legislation, and criminal justice and anti-racism reform. We banned the use of the gay/trans panic defense in California Courts, and passed laws that allow people to obtain HIV prevention medications (PrEP and PEP) at pharmacies without a prescription. We launched new programs to assure that our schools are safe and supportive for LGBTQ+ and all kids.
I was urged and inspired to run for the Assembly by my sister, Jackie, who lost her three-year battle with ALS. Watching her fight this truly horrendous disease — both physically and financially, spending her entire life's savings on her care — broke my heart and devastated my entire family. I saw first-hand that not only is our healthcare system broken, but so is our social safety net — especially for seniors and people with disabilities.
I know too many families in our community, throughout California and around the world have endured similar pain over the past couple years— and that's why I decided to run for the California Assembly to fight for real solutions on the critical issues facing us today. For decades, I have worked from the outside and I know how to build consensus to pass cutting edge bills in the Legislature. I have the background, commitment and policy-experience to make real change on our communities' toughest challenges—housing/homelessness, hate crimes, climate action, LGBTQ civil rights and more. I am proud to be the only candidate endorsed by the California Democratic Party, Planned Parenthood, Equality California, Stonewall Democratic Club, California Environmental Voters, as well as Governor Gavin Newsom, Supervisor Sheila Kuehl and Congressman Adam Schiff. I would be honored to have your support too!
David Hogg demands Congress gets 'One Thing Done' on gun safety
Hogg, who co-founded the student and young person led March for Our Lives movement placed the blame on both political parties for the carnage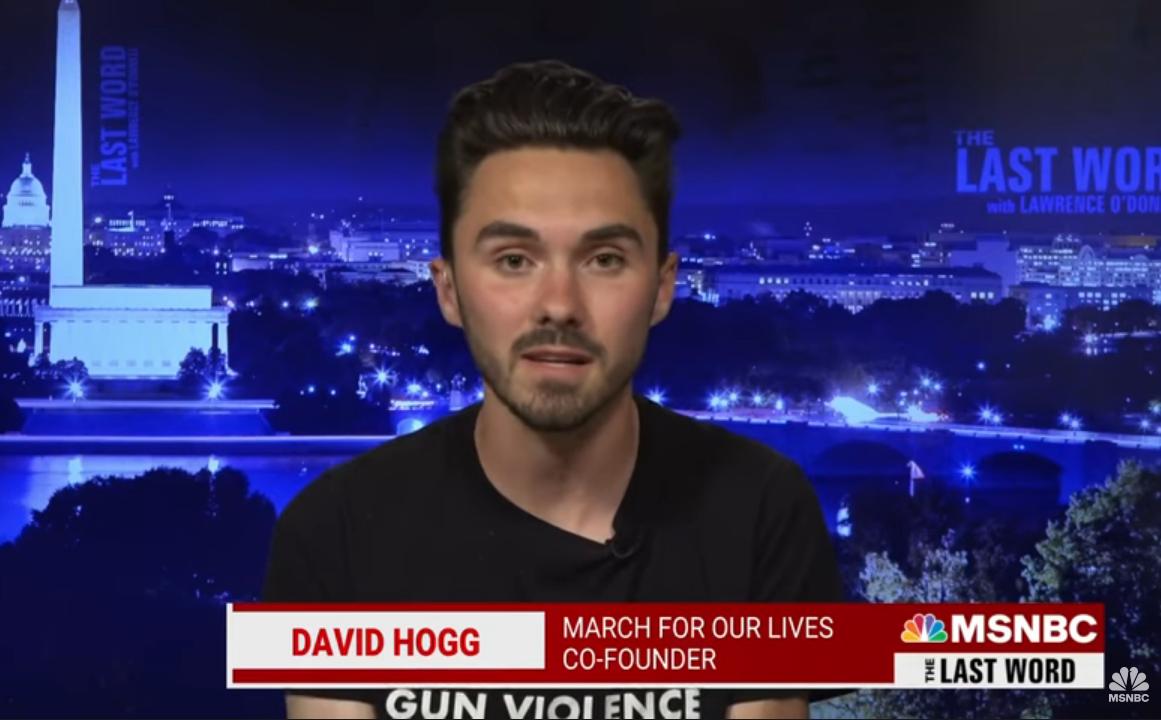 WASHINGTON – Appearing on MSNBC program 'The Last Word with Lawrence O'Donnell" Tuesday night, David Hogg, a survivor of the mass shooting at Marjory Stoneman Douglas High School in Parkland, Florida, that took 17 lives and injured 18 more, called again for action from Congress on gun safety.
Hogg, who co-founded the student and young person led March for Our Lives movement placed the blame on both political parties for the carnage that once again has affected an American community, this time in a small community not far from the U.S. border with Mexico in Southwestern Texas, a shooting that claimed the lives of 18 elementary students and two of their teachers.
David Hogg Demands Congress Gets 'One Thing Done' On Gun Safety: