Nevertheless, I persist: Why I'm suing Frontiers
Tossed out to make way for millennial writers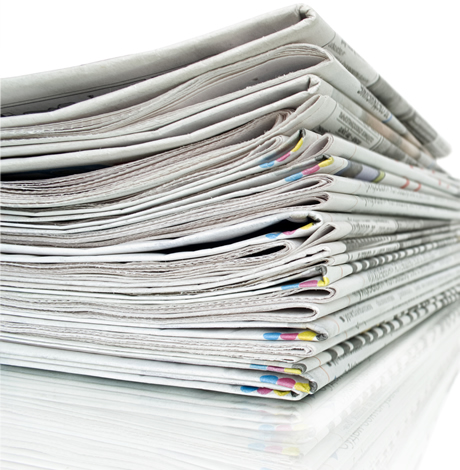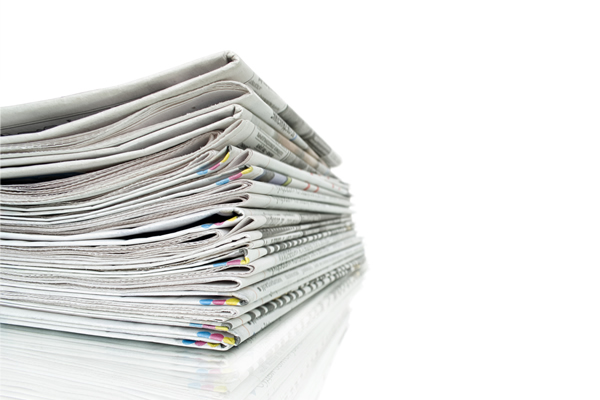 I have been a professional journalist for a long time and do not like inserting myself into a news story. However, after posting an announcement on my Facebook page about being "laid off" from Frontiers in late February 2016, I became the embarrassed center of a whirlwind of stories and comments.
Now another gust may be coming so, as someone who believes in transparency (I've been clean and sober for 36 years), I thought I'd share with you directly what's going on and why.
Last February, after I was anything-but-lawfully "laid off" from Frontiers, I was faced with a question of whether to proceed with a lawsuit against Frontiers, a company now facing bankruptcy issues, or just move on.
I was undecided. My 12 Step program suggests taking the "winning" out of an argument to protect one's sobriety. But then Senate majority leader Mitch McConnell explained why it was OK to formally silence Sen. Elizabeth Warren, who was reading a 1986 letter by Coretta Scott King critical of Attorney General nominee Jeff Sessions. "She was warned. She was given an explanation. Nevertheless, she persisted," McConnell said.
That was a gut-check. I realized I had silenced myself to be "nice," to be "fair," to be "brave"—all the learned traits growing up female in a military family. The struggle is apparent in my Facebook post where I changed my announcement from having been fired to having been laid off, even though it "felt" like I had been fired.
And it did feel like being fired. Despite my hard-earned reputation, despite working diligently to contribute to both the publication and the LGBT movement, despite having to put up with what at times was a hostile working environment where I was expected to shrug off antics and comments and endure sneers when I complained, I was tossed out to make way for millennial writers—according to a published interview with the owner.
I put on a brave face. I had a job prospect but when that fell through, I didn't let people see my depression. I eyed the stash of Oxycontin left over from my knee replacement surgeries. The 12 Step mantra "one day at a time," the emails and calls from friends and the unconditional love of my two rescue dogs pried open a pinprick of light in the dark pall inside my head.
But Elizabeth Warren persisted. She stepped outside the Senate chamber and kept reading the King letter in the dim light of "Facebook live." Silence=Death, I remembered. Why should I die inside to avoid being called a "nasty woman" by the bosses at Frontiers? Indeed, if I didn't file my discrimination lawsuit, I would be complicit in their effort to erase me. I hugged my dogs, I gave my stash of Oxy to my doctor and discovered that the answer to my quandary got me to the same conclusion. Nevertheless, I, too, persist.
I filed the lawsuit on March 21.
Karen Ocamb is senior contributing writer for the Los Angeles Blade.
Underfunded, undermined & unabashedly victorious in Brazil
Country's LGBTQ politicians are bringing diversity to democracy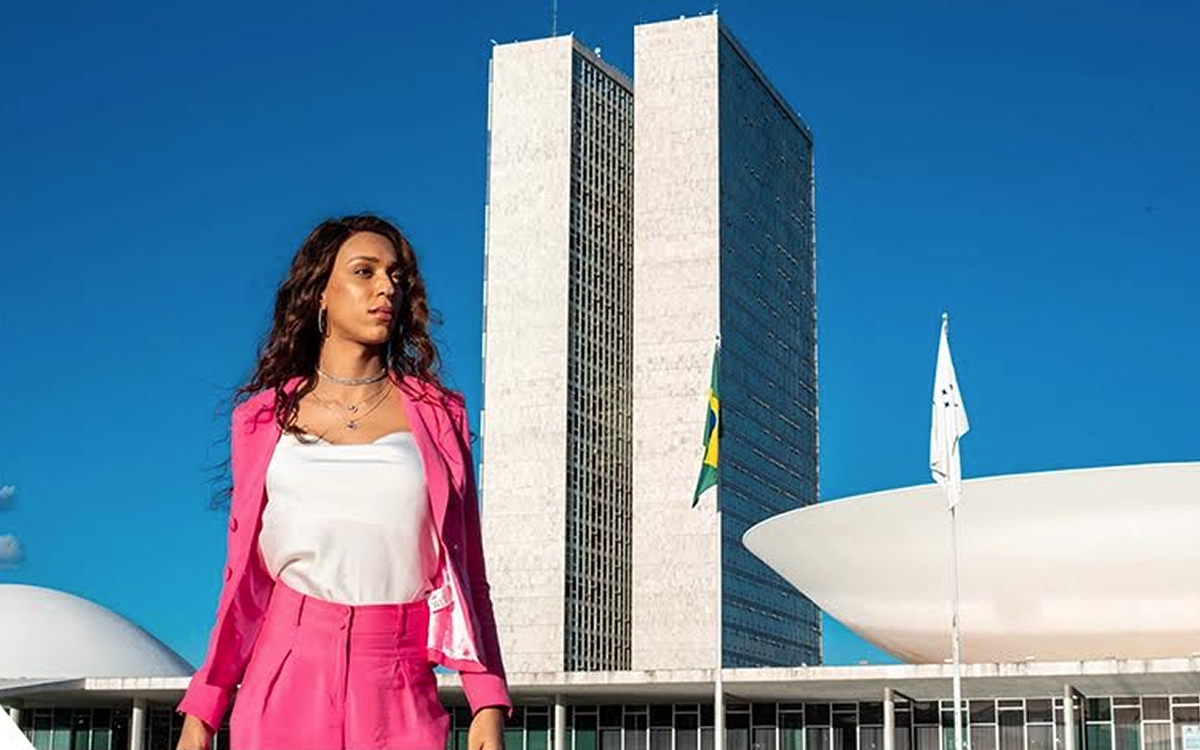 SÃO PAULO — Imagine a group of 18 winners where you'll find only one white man. The recent election in Brazil not only brought back former President Lula, but also doubled the numbers of out LGBT+ representatives in both the national and state legislatures. Out of these 18 elected officials; 16 are women, 14 are black and five are trans. There is only one white man in the group.
Women, LGBT+ and Black people have always showcased political leadership in their communities. But the path to occupy a space in Brazilian institutional politics is often violent and expensive. In recent years, many organized social movements have directed their efforts to set the agenda for public debate into the intersectional realm and support community leaders. In a poll VoteLGBT conducted in 2017 during the São Paulo Pride parade, the biggest in the world, only 45 percent of Pride participants surveyed thought that identity matters when choosing a candidate. In 2022, 85 percent believed so.
Despite the many obstacles and violence they face, Brazilian LGBT+ leaders are gaining political power, often being the most voted individuals in their states or cities. Many trans women who won big in their cities in 2020 advanced to higher positions in 2022. Four LGBT+ people (all women) were elected to congress: Three of them Black and two of them trans, a major breakthrough for LGBT+ political participation.
In Brazil, campaigns are publicly funded. Taxpayers' money goes to parties' leadership who can pretty much do whatever they want with it. There are rules made to fight the underrepresentation of women and Black population, but they are often corrupted by fraud.
Party leaders are often older rich white cis men who focus their efforts and financial support to old allies. LGBT+ politicians receive an average of 6 percent of the legal limit for what parties can provide to a single candidate. When interviewing 30 of those who ran in 2020, we came across three trans women who didn't have enough to eat during their campaigns and still won their seats. Our vote is the cheapest in the election market.
Once elected, LGBT+ officials often face discrimination from their peers in the chambers, many times from their own parties. In a poll we did in 2021 we found that more than half of LGBT party members reported facing discrimination. And those who decided to report it found that there's no accountability for LGBTphobia inside the parties.
Not to mention the constant death threats that (especially) Black and (especially) trans women face when elected or running for office. City Counselor Benny Brioly, who is Black and trans, had to flee the country in 2020 after public security forces refused to offer her protection, which was her legal right. In 2022 she kept getting death threats from a congressman, from his official Cabinet's email. Erika Hilton and Duda Salabert, the first trans women elected for congress in 2022, had to conduct campaign activities with armed security and bulletproof vests.
It seems like the world is looking for the tools we are developing to fight extremism and LGBTphobia. International organizations have long supported many of those initiatives. The partnership and support from organizations like the National Democratic Institute and the LGBT Victory Institute have been fundamental to promote a comprehensive approach to such a complex issue.
VoteLGBT's innovative research strategies have a political and historical importance due to the lack of official data about the LGBT+ population in Brazil. Research has been fundamental for us, not only to give visibility to our issues and set the agenda for public debate, but also to better strategize where to allocate resources. Since 2021 we have been investigating the parties, conducting in-depth interviews with candidates and LGBT caucus. We've produced a list of 327 out LGBT candidates in the 2022 election cycle with their racial and LGBT+ identity self declared. That had never been done before.
We've offered direct support through organizing a series of webinars, creating downloadable toolkits, conducting pressure campaigns on parties, lobbying the Supreme Electoral Court for them to produce official data on our leadership, creating a gallery with over 300 LGBT+ candidates and their priorities, and offering confidential psychological support, especially after such a violent campaign.
It would be dishonest, though, to claim any part of such astounding victories. Each of those candidates struggled to run their underfinanced and understaffed campaign, and still created strategies to reach and amplify their audience brilliantly. Also, we are not the only ones on the task. There are other organizations who are great examples and partners.
Brazil's recent election results show us that an intersectional approach to the issue of political representation is not only possible, but potent. LGBT+ candidates earned over 3.5 million votes. Of those votes, a third went to trans women. Seven in 10 went to a Black candidate. Brazilian voters are showing us what kind of democracy they are willing to fight for. Without diversity there is no democracy.