Caribbean pastors ask U.S. to stop promoting LGBT rights abroad
Letter sent to President Trump on Jan. 31.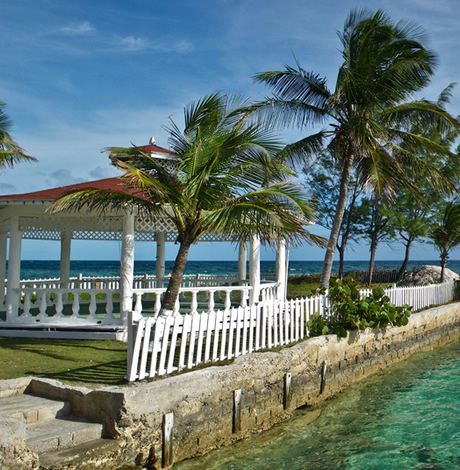 The 289 ministers who are from the Bahamas, St. Maarten, St. Vincent and the Grenadines, Trinidad and Tobago and Guyana made the request in a letter they sent to President Trump on Jan. 31.
"We write to you as concerned Christian ministers and churches from the Caribbean region (including the Bahamas) who hope and pray that the United States, under your leadership, will once again cast a light from 'The City upon a Hill' of which your American forefathers and President Ronald Reagan so frequently spoke," reads the letter. "Sadly, during recent years, that City has too often cast shadows instead of light."
"We refer specifically to the policies of the U.S. State Department and other government agencies involved in foreign policy that have undertaken to coerce our countries into accepting a mistaken version of marriage," it continues.
The letter specifically notes the appointment of Randy Berry as the special U.S. envoy for the promotion of LGBT and intersex rights in 2015 was central to "the promotion of same-sex marriage" in American foreign policy. It also questions then-Secretary of State Hillary Clinton's 2011 speech to the U.N. Human Rights Council in which she said "gay rights are human rights."
"We have our rights by virtue of being human beings and not by anything else — not our ethnicity, not our religion, not our race, not our tribe and certainly not our sexual orientation," reads the letter. "The promotion of 'gay' rights must come at the expense of human rights because the two are immiscible."
The letter also points out to Trump that "several of your government agencies" are "using executive orders to foist transgender confusion through the bathroom issue on your public schools by threatening the loss of federal funds."
"Please understand that this same kind of coercion is being used against our countries to force us to fall in line with the entire same-sex agenda," it reads.
The Obama administration last year advised public schools that Title IX of the U.S. Education Amendments of 1972 requires them to allow trans students to use bathrooms consistent with their gender identity. Trump rescinded this guidance on Feb. 22.
Guyanese group receives grants through Global Equality Fund
The promotion of LGBT and intersex rights abroad was a cornerstone of U.S. foreign policy during Obama's second term. The promotion of marriage rights for same-sex couples internationally was never a publicly articulated part of this strategy.
The Society Against Sexual Orientation Discrimination, a Guyanese advocacy group known by the acronym SASOD, has received grants through the Global Equality Fund, a public-private partnership the State Department manages with the U.S. Agency for International Development. Officials at the U.S. Embassy in the Guyanese capital of Georgetown also meet with SASOD staffers and support their efforts.
Dennis and Judy Shepard met with LGBT rights advocates, parents and officials at the U.S. Embassy in Trinidad and Tobago in 2014.
Consensual same-sex sexual relations remain criminalized in Trinidad and Tobago, Guyana and St. Vincent and the Grenadines. St. Maarten recognizes same-sex marriages that are performed in the Netherlands.
Ministers' letter is 'appalling'
Steven Anderson, who was deported from Botswana last September, traveled to Guyana earlier this year. The anti-LGBT pastor from Arizona who has said gays and lesbians should be killed and described the victims of the Pulse nightclub massacre in Orlando, Fla., as "disgusting homosexuals," claims a hotel in Port of Spain, the capital of Trinidad and Tobago, cancelled his reservation earlier this month.
Activists in the region with whom the Washington Blade spoke on Wednesday criticized the pastors who wrote to Trump.
"It's appalling that they are pandering to President Trump — a head of state who has demonstrated nothing but prejudice and intolerance towards entire communities, immigrants and Muslims especially," said SASOD Managing Director Joel Simpson.
Erin Greene, an LGBT and intersex rights advocate in the Bahamas, agreed.
"The statement and petition is a desperate move by a once powerful structure in Caribbean societies," she told the Blade. "The Christian church was once the center of Caribbean societies, and now, these pastors are grasping to retain power and relevance as they are being stripped of their influence in policy making and national development."
"In fact, they would be fulfilling their Christian mandate by denouncing the exportation of anti-LGBTI hate speech to the region, and asking President Trump to focus on foreign policy initiatives that prevent the spread the of U.S.-based religious terrorism in the Caribbean, Latin America and the Global South," added Greene.
Bahamas Transgender Intersex United President Alexus D'Marco echoed Greene's criticism while defending Obama, Clinton and Berry's appointment.
"It is inconceivable that these 'Christian' reverend gentlemen and gentle ladies could not find the love of Christ in the hearts," D'Marco told the Blade.
Neither the White House nor the State Department returned the Blade's requests for comment.
Nearly 300 religious officials from the Caribbean and Guyana have urged the U.S. to no longer promote LGBT and intersex rights abroad.
Kenyan LGBTQ+ rights groups honor Transgender refugees, asylum seekers
Event coincided with the Transgender Day of Remembrance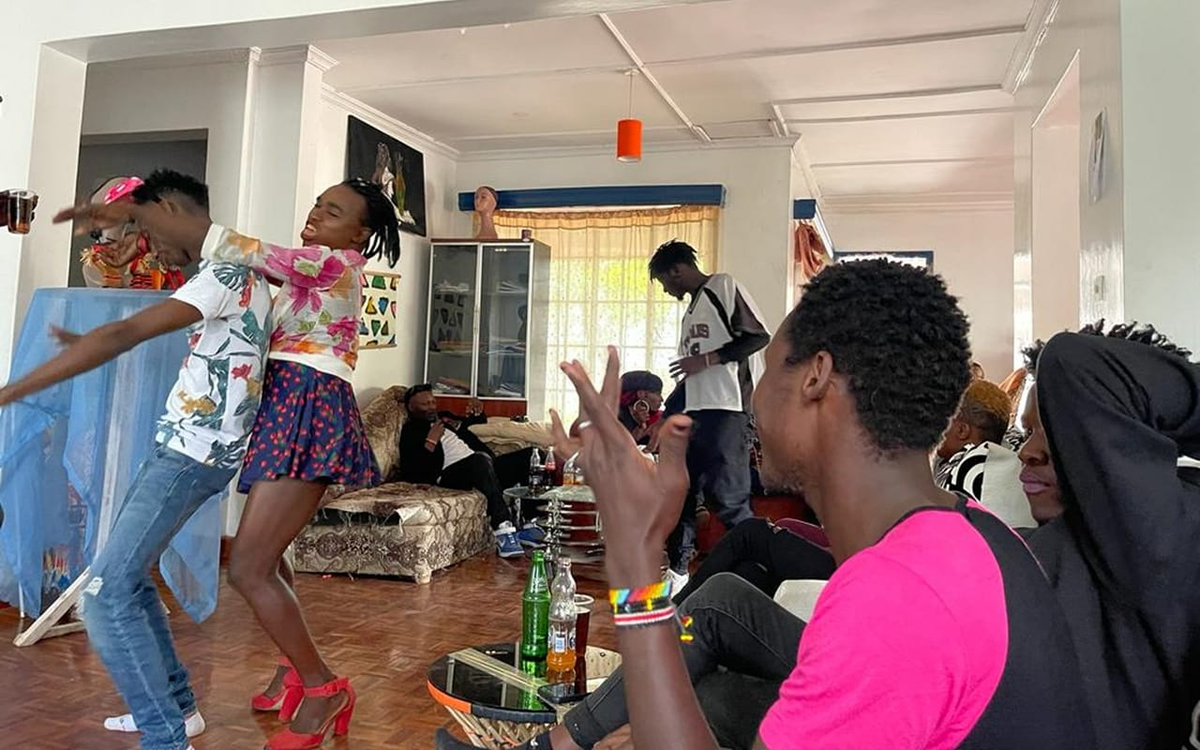 NAIROBI, Kenya — Two LGBTQ+ rights groups in Kenya this month used the Transgender Awareness Week and the Transgender Day of Remembrance to honor transgender refugees and asylum seekers in the country.
The Refugee Trans Initiative and Entrepreneur Empowerment and Advocacy Health on Nov. 20 hosted an event in Nairobi, the Kenyan capital. It did not take place in the Kakuma refugee camp; but former residents who now live in Nairobi, Kisumu and Mombasa attended.
"The event was to celebrate Trans Awareness Week for Trans refugees and asylum seekers and we invited other individuals who are part of the 2SLGBTQIA+ refugee community," Entrepreneur Empowerment and Advocacy Health Director Vanilla Hussein. "We had time to reflect on the memory of our friends we have lost and most recently Francis, who was murdered in Uganda."
Hussein said the conditions in Kakuma made it unsafe for the group to hold an event in the refugee camp.
Two gay men in March 2021 suffered second-degree burns during an attack on Block 13 in Kakuma, which the U.N. Refugee Agency created specifically for LGBTQ+ and intersex refugees. One of them died a few weeks later at a Nairobi hospital.
A report the Organization for Refuge, Asylum and Migration and Rainbow Railroad released in May 2021 indicates nearly all of the LGBTQ+ and intersex people who live in Kakuma have experienced discrimination and violence because of their sexual orientation and/or gender identity. UNHCR in a statement after the March 15, 2021, attack noted Kenya "remains the only country in the region to provide asylum to those fleeing persecution based on sexual orientation, gender identity or expression," even though consensual same-sex sexual relations remain criminalized.
"Trans refugees continue to live in appalling conditions due to poor welfare, lack of access to jobs, affordable healthcare and opportunities in Kenya," said Hussein. "Currently, some trans refugees and gender non-conforming refugees lack proper documentation."
Hussein further noted NGOs "are not funded by the donors adequately because of bureaucratic hurdles and requirements to access funding such as bank statements, which have made it hard to get access to funds that can provide food, shelter, and relief emergency assistance."
"To sum up, Kenya remains a threat to the 2SLGBTQIA+ community due to transphobia and homophobia," said Hussein.
Alvin Mwangi, a reproductive rights activist, stressed Trans people simply want basic human rights.
"Basic human rights are not special rights, the right to get and keep a job based on merit is not a special right, the right to be served food in a restaurant is not a special right, the right to have a roof over one's head is not a special right, the right to walk down a street and not be attacked because of who you are and whom you love is not a special right," said Mwangi.
"The government of Kenya should ensure its laws and systems protect Transgender persons just like any other citizen of Kenya against all forms of violence and discrimination," added Mwangi. "The government of Kenya should commit to end all forms of violence and discrimination against Transgender persons, by publicly condemning any major instances of homophobic and transphobic violence that occur in the counties and in the country in general."
Mwangi also stressed Trans people are "beautiful" and "deserve love."
"We all have the right to live with dignity and respect," said Mwangi. "As we just marked and celebrated the Transgender Day of Remembrance, which memorializes victims of transphobic violence, and as we continue to celebrate Transgender Awareness month until the end of November, we remember those in the Transgender community who have lost their lives due to violence brought by hate and ignorance and we honor, celebrate and advocate for the respect of the rights of Transgender and gender diverse communities."
"All Transgender persons have a right to equality and freedom from discrimination of all forms. All Transgender persons require equal protection against any form of violence," added Mwangi. "The right to equality includes the full and equal enjoyment of all human rights and fundamental freedoms."
Daniel Itai is the Washington Blade's Africa Correspondent.