Caribbean pastors ask U.S. to stop promoting LGBT rights abroad
Letter sent to President Trump on Jan. 31.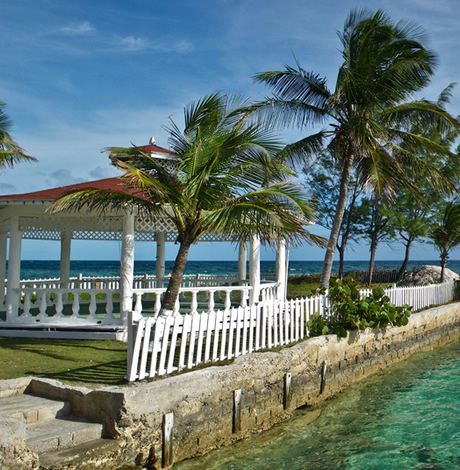 The 289 ministers who are from the Bahamas, St. Maarten, St. Vincent and the Grenadines, Trinidad and Tobago and Guyana made the request in a letter they sent to President Trump on Jan. 31.
"We write to you as concerned Christian ministers and churches from the Caribbean region (including the Bahamas) who hope and pray that the United States, under your leadership, will once again cast a light from 'The City upon a Hill' of which your American forefathers and President Ronald Reagan so frequently spoke," reads the letter. "Sadly, during recent years, that City has too often cast shadows instead of light."
"We refer specifically to the policies of the U.S. State Department and other government agencies involved in foreign policy that have undertaken to coerce our countries into accepting a mistaken version of marriage," it continues.
The letter specifically notes the appointment of Randy Berry as the special U.S. envoy for the promotion of LGBT and intersex rights in 2015 was central to "the promotion of same-sex marriage" in American foreign policy. It also questions then-Secretary of State Hillary Clinton's 2011 speech to the U.N. Human Rights Council in which she said "gay rights are human rights."
"We have our rights by virtue of being human beings and not by anything else — not our ethnicity, not our religion, not our race, not our tribe and certainly not our sexual orientation," reads the letter. "The promotion of 'gay' rights must come at the expense of human rights because the two are immiscible."
The letter also points out to Trump that "several of your government agencies" are "using executive orders to foist transgender confusion through the bathroom issue on your public schools by threatening the loss of federal funds."
"Please understand that this same kind of coercion is being used against our countries to force us to fall in line with the entire same-sex agenda," it reads.
The Obama administration last year advised public schools that Title IX of the U.S. Education Amendments of 1972 requires them to allow trans students to use bathrooms consistent with their gender identity. Trump rescinded this guidance on Feb. 22.
Guyanese group receives grants through Global Equality Fund
The promotion of LGBT and intersex rights abroad was a cornerstone of U.S. foreign policy during Obama's second term. The promotion of marriage rights for same-sex couples internationally was never a publicly articulated part of this strategy.
The Society Against Sexual Orientation Discrimination, a Guyanese advocacy group known by the acronym SASOD, has received grants through the Global Equality Fund, a public-private partnership the State Department manages with the U.S. Agency for International Development. Officials at the U.S. Embassy in the Guyanese capital of Georgetown also meet with SASOD staffers and support their efforts.
Dennis and Judy Shepard met with LGBT rights advocates, parents and officials at the U.S. Embassy in Trinidad and Tobago in 2014.
Consensual same-sex sexual relations remain criminalized in Trinidad and Tobago, Guyana and St. Vincent and the Grenadines. St. Maarten recognizes same-sex marriages that are performed in the Netherlands.
Ministers' letter is 'appalling'
Steven Anderson, who was deported from Botswana last September, traveled to Guyana earlier this year. The anti-LGBT pastor from Arizona who has said gays and lesbians should be killed and described the victims of the Pulse nightclub massacre in Orlando, Fla., as "disgusting homosexuals," claims a hotel in Port of Spain, the capital of Trinidad and Tobago, cancelled his reservation earlier this month.
Activists in the region with whom the Washington Blade spoke on Wednesday criticized the pastors who wrote to Trump.
"It's appalling that they are pandering to President Trump — a head of state who has demonstrated nothing but prejudice and intolerance towards entire communities, immigrants and Muslims especially," said SASOD Managing Director Joel Simpson.
Erin Greene, an LGBT and intersex rights advocate in the Bahamas, agreed.
"The statement and petition is a desperate move by a once powerful structure in Caribbean societies," she told the Blade. "The Christian church was once the center of Caribbean societies, and now, these pastors are grasping to retain power and relevance as they are being stripped of their influence in policy making and national development."
"In fact, they would be fulfilling their Christian mandate by denouncing the exportation of anti-LGBTI hate speech to the region, and asking President Trump to focus on foreign policy initiatives that prevent the spread the of U.S.-based religious terrorism in the Caribbean, Latin America and the Global South," added Greene.
Bahamas Transgender Intersex United President Alexus D'Marco echoed Greene's criticism while defending Obama, Clinton and Berry's appointment.
"It is inconceivable that these 'Christian' reverend gentlemen and gentle ladies could not find the love of Christ in the hearts," D'Marco told the Blade.
Neither the White House nor the State Department returned the Blade's requests for comment.
Nearly 300 religious officials from the Caribbean and Guyana have urged the U.S. to no longer promote LGBT and intersex rights abroad.
Harris meets with Guatemala LGBTQ, HIV/AIDS activists
Roundtable took place during vice president's first overseas trip
GUATEMALA CITY — Two members of Guatemalan civil society who work with the LGBTQ community and people with HIV/AIDS participated in a roundtable with Vice President Kamala Harris on Monday.
Visibles Executive Director Daniel Villatoro and Ingrid Gamboa of the Association of Garifuna Women Living with HIV/AIDS are among the 18 members of Guatemalan civil society who participated in the roundtable that took place at a Guatemala City university. Rigoberta Menchú, an indigenous human rights activist and Nobel Peace Prize winner, is among those who also took part.
Villatoro is among those who attended a virtual roundtable with Harris on April 27.
"When we met last time, I was so moved to hear about the work that you have been doing, the work that has been about helping women and children, indigenous, LGBTQ, Afro-descendants, people who have long been overlooked or neglected," said Harris before Monday's meeting began.
Visibles in a tweet acknowledged it participated in the roundtable.
"Today we participated in a meeting with the vice president of the United States to talk about development opportunities for Guatemala and the search for inclusive justice," tweeted Visibles. "We, as an organization, spoke about the importance of addressing discrimination and acts of violence towards LGBTIQ+ people."
Hoy participamos en una reunión con la @VP de Estados Unidos para hablar sobre oportunidades de desarrollo para Guatemala y la búsqueda de justicia inclusiva. Como organización remarcamos la importancia de abordar la discriminación y hechos de violencia hacia las personas LGBTIQ+ pic.twitter.com/cKcTs3qKTL

— Visibles (@visibles_gt) June 8, 2021
Villatoro after the meeting said corruption and "the political crisis in terms of justice with which we live in Guatemala" were two of the issues raised with Harris.
"Impunity does not allow us to live freely," Villatoro told the Los Angeles Blade. "But combating it will open doors to pursue other necessary actions to give us a better life with more opportunities and with respect for our dignity."
Harris arrived in Guatemala on Sunday.
She met with President Alejandro Giammattei a couple of hours before the roundtable.
Harris, among other things, announced the creation of a task force with the Justice and State Departments that will fight corruption in Guatemala and in neighboring Honduras and El Salvador. Harris will travel to Mexico City before she returns to D.C.
Harris has previously acknowledged that violence based on sexual orientation and gender identity is among the "root causes" of migration from Guatemala and other Central American countries. State Department spokesperson Ned Price last month noted to the Blade during an interview ahead of the International Day Against Homophobia, Biphobia and Transphobia that protecting LGBTQ migrants and asylum seekers is one of the Biden administration's global LGBTQ rights priorities.
The Congressional LGBT+ Equality Caucus and U.S. Rep. Gregory Meeks (D-N.Y.), who chairs the House Foreign Affairs Committee, urged Harris to raise anti-LGBTQ violence in Central America during her trip.
"Addressing human rights and rule of law as part of the root causes of out-migration in Guatemala, El Salvador and Honduras is a top priority," said Meeks in a press release the Congressional LGBT+ Equality Caucus released on Monday. "I am pleased that Vice President Harris will visit Guatemala and encourage her to meet with local civil society leaders, including LGBTQI human rights defenders who often face multiple forms of discrimination at the intersection of race, ethnicity, sexual orientation and gender identity."
Chile president backs marriage equality
Activists are celebrating Sebastián Piñera's historic change of heart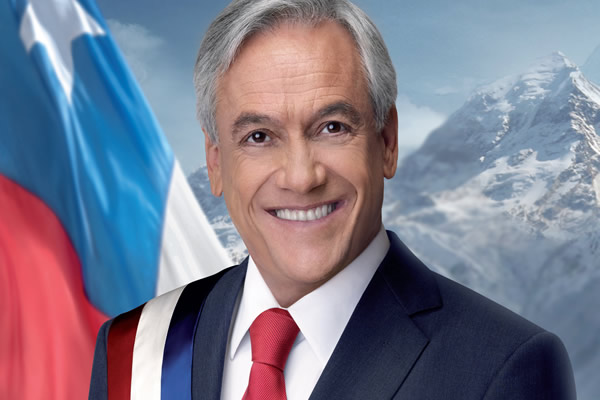 Editor's note: The Los Angeles Blade on Thursday published a Spanish version of this story.
SANTIAGO, Chile — Chilean President Sebastián Piñera on Tuesday announced he supports a marriage equality bill, marking a historic change of heart since he had previously opposed two people of the same sex being able to marry.
"I think the time has come for marriage equality in our country," said Piñera in a surprising declaration that left no doubts.
"We must deepen the value of freedom, including the freedom to love and to form a family with a loved one, and (we must) also expand upon the value of the dignity of all relationships of love and affection between two people," stressed the president during his last speech to Congress.
Justice Minister Hernán Larraín on Thursday confirmed "great urgency will be placed on it so that it can proceed with some speed and I believe it shouldn't be very difficult because there are majorities in Congress to approve this measure. The president's intention is not to introduce a new bill, but to move forward with the one that was already in the Senate."
The bill that Larraín mentioned is the one that former President Michelle Bachelet sent to Congress in 2017 soon after the country entered into an agreement with the Inter-American Court of Human Rights after the Movement for Homosexual Integration and Liberation (Movilh), the country's oldest LGBTQ rights organization, filed a lawsuit.
This means each chamber of Congress should dispatch the bill within 15 days, which Movilh President Rolando Jiménez says is a "great and hopeful sign for same-sex couples and same-sex families who live in complete legal inequality."
"After 30 years of struggle, we are closing one of the most important battles for LGBTIQ people," he said. "All families will finally have the dignity they deserve."
Jiménez, who has been fighting for LGBTQ rights in the country for many years, pointed out that "we value this change in attitude by Piñera."
"We hope that the Congress between today and tomorrow will recognize the utmost urgency (to pass the marriage equality bill.)," said Jiménez. "We especially recognize and highlight that Piñera decided to promote the same bill that we drafted together with former President Michelle Bachelet within the framework of the agreement that the State and Movilh signed before the Inter-American Commission on Human Rights."
Jiménez added that he and Movilh "declare ourselves especially excited because this announcement is taking place during Pride month and weeks before Movilh celebrates 30 years of struggle on June 28."
Same-sex couples in Chile since 2015 has been able to enter into civil unions, but LGBTQ activists say this legal status is insufficient. Seven Latin American countries — Argentina, Brazil, Colombia, México, Uruguay, Ecuador and Costa Rica — are among the nations that have extended marriage rights to same-sex couples.
Reactions to Piñera's announcement
Piñera's announcement generated a genuine political earthquake. #MarriageEquality immediately became a trending topic on Twitter. Members of Piñera's party in Congress accused him of "treason" for deciding to push forward with the bill.
The opposition, meanwhile, celebrated the decision, but resentments remain since its relationship with Piñera's government has been broken for a long time because of its handling of the pandemic, human rights violations during social unrest and other differences.
The Catholic Church, on the other hand, through a statement declared itself in opposition to the measure. "What is established and wanted by God is that it (marriage) is only between a man and a woman," it said.
"From the point of view of the rights of people who decide to live together, national legislation has established a regime that legally protects their decision and grants it recognition," the church pointed out, referring to the civil union law that does not allow adoption and does not recognize paternity.
The church also affirmed that "those of us who follow Jesus Christ as Lord and savior and are guided by his teaching hold the truth that marriage established and willed by God is only between a man and a woman, a communion that creates life and establishes the family."
Wave of anti-LGBTQ violence
Piñera's announcement coincides with a dramatic increase in violence against queer people in Chile. The judiciary system and the government have not responded to the majority of cases in a timely manner.
Fundación Iguales, a Chilean group allied with the Human Rights Campaign, in partnership with AllOut recently launched a campaign to stop the violence and to urge Piñera's government to reform the Anti-Discrimination Law passed in 2012 in the wake of the anti-gay attack against Daniel Zamudio, a case that sparked outrage in Chile and around the world.
The goal of the "No More Laws with Name" campaign is to raise awareness about the need to improve the current legislation to ensure that it actually prevents hate crimes.
Fundación Iguales said it based the campaign on a survey to which 1,454 LGBTQ adults from across the country responded. Two-thirds of respondents said they had been verbally attacked over the last five years.
The results also show that a quarter of respondents said they have been physically assaulted at some point in their life because of their sexual orientation, identity or gender expression. Most of these attacks occurred in public.
"Fundación Iguales has a zero-tolerance policy for violence against LGBTI people," said Fundación Iguales Executive Director Isabel Amor. "For this reason, we have, in addition to preparing our own survey, created an interactive platform that will allow everyone, regardless of their sexual orientation, identity or gender expression, to know about their chances of suffering an attack or hate crime."
"The numbers make clear the need for urgency to respond to the demands of sexual diversity (activists), to have full inclusion in terms of rights and benefits," added Amor. "The first thing we have to do to achieve this is to establish that the demands for security and inclusion, as well as for marriage equality, are not niche things, but those for the majority of the population."
Uganda police arrest 44 people at LGBTQ shelter
U.S. Embassy in Kampala 'following developments in the case closely'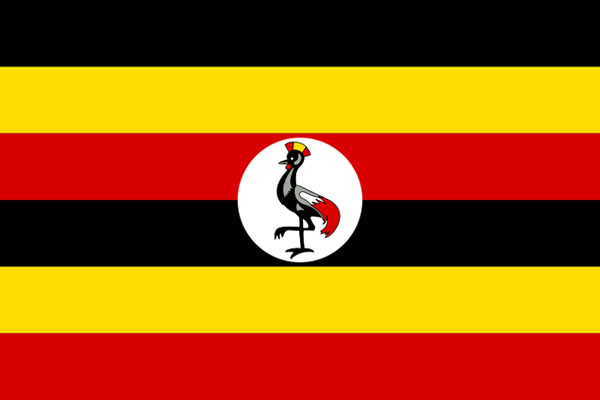 NANSANA, Uganda — Police in Uganda on Monday arrested 44 people at an LGBTQ shelter outside the country's capital of Kampala.
Frank Mugisha, executive director of Sexual Minorities Uganda, a Ugandan LGBTQ advocacy group, told the Los Angeles Blade in an email the arrests took place in Nansana, a municipality in the Wakiso District.
Today Uganda Police conduct a raid on an LGBTQ Shelter, and arrested 44 members who are now detained at a local police station.

— Dr. Frank Mugisha (@frankmugisha) May 31, 2021
Mugisha in another tweet said prosecutors have charged 42 of the 44 people who were arrested with "negligent act likely to spread infection of disease." Mugisha added authorities subjected them to so-called anal tests to determine whether they are gay.
Out of the 44 arrested LGBTQ Community members, 42 appeared in court under the charge of "negligent act likely to spread infection of disease" – Section 171 of the Penal Code Act. 17 were subjected to anal examinations. They will appear in court June 2nd for bail application.

— Dr. Frank Mugisha (@frankmugisha) June 1, 2021
Mugisha said a bail hearing for 39 of the 44 people who were arrested took place on Wednesday. He tweeted the court "adjourned the matter to Friday."
Mugisha said three of those who were arrested have been released on bail.
Bail application for 42 LGBTQ Ugandans; 39 bail applications were made in the Chief Magistrate Court. State attorney prayed for an adjournment to scrutinise the 74 sureties.Court adjourned the matter to Friday 4th June. 3 of the accused persons were released on bail earlier. pic.twitter.com/SVLOn7jGg5

— Dr. Frank Mugisha (@frankmugisha) June 2, 2021
Pan Africa ILGA is among the organizations that have urged the Ugandan government to release those who were arrested . A State Department spokesperson on Wednesday told the Blade in a statement the U.S. Embassy in Kampala is "following developments in the case closely."
"We understand the individuals are being charged with violating government of Uganda restrictions on the size of gatherings to prevent the spread of COVID-19," said the spokesperson.
"The United States remains committed to supporting democracy, the rule of law, human rights and fundamental freedoms, including freedom of expression, and prosperity in Uganda," they added. "No one should face arrests, violence or torture because of who they are or who they love. We continue to engage with the government of Uganda on a wide range of issues, including those related to human rights, including LGBTQI+ rights, to improve the lives of all Ugandans."
Uganda is among the dozens of countries around the world in which consensual same-sex sexual relations remain criminalized.
Lawmakers last month passed a bill that would further criminalize homosexuality in the country.  
Police in April 2020 arrested 19 LGBTQ people at a Kampala shelter and charged them with violating regulations the Ugandan government put in place to curb the spread of the coronavirus. Prosecutors subsequently dropped the charges against them, and a court ordered their release.