Queery: Jorge Valencia
The Point Foundation leader answers 20 gay questions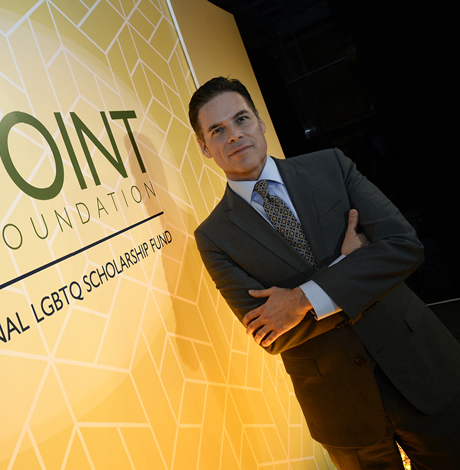 Jorge Valencia, executive director of the Point Foundation, can work a red carpet like a man on an important mission. And he is.
His life has been about embracing change. At 27, he came out in a public way, something he had struggled to do in part because he was raised a in a traditional, albeit Mormon, Latino family.
"The notion that I could love someone of the same gender didn't even seem like an option," he said. "I didn't have any role models, nor did I know of any LGBTQ adults."
And so, when Jorge embraced being a gay man, he did it with gusto and is now doing everything he can to promote a safe educational experience and environment for LGBT kids.
"I didn't realize so many people around me as a kid were going through the same thing, we were all living in the closet for fear of being rejected by families, communities and educational institutions," he said. "I never confided in anyone."
As executive director of Point Foundation, Valencia has devoted his life to reversing that. He spends each day making sure LGBTQ students can achieve their full academic and leadership potential – despite the obstacles often put before them – to make a significant impact on society.
How long have you been out and who was the hardest person to tell? 
I came out 25 years ago. The hardest people to tell were my parents. I told them when they made a visit to my sister's home in MD. We had dinner, I told them and I left so they had time to process…
Who's your LGBT hero? 
I've always been inspired by the life of Harvey Milk. When Point Foundation was selected as one of the beneficiaries of the MILK premiere in San Francisco, I couldn't have been more humbled.
What's Los Angeles' best nightspot, past or present? 
I only wish I knew! It's ever evolving in Los Angeles.
Describe your dream wedding. 
A small, intimate wedding with good friends who are considered family. This became a reality for me last February 2016.
What non-LGBT issue are you most passionate about? 
I'm very passionate about doing all we can to assist the helpless, like animals. As such, the work of animal shelters and animal adoptions move me.
What historical outcome would you change? 
I know it's not very original, but I'd have wanted a different presidential outcome this past November. Every day, I feel as though we're moving backwards.
What's been the most memorable pop culture moment of your lifetime? 
Reality TV. I'll never forget Pedro Zamora and what seeing his life on TV meant to so many.
On what do you insist? 
I insist on respect – for oneself and each other.
What was your last Facebook post or Tweet? 
On Facebook, I recently posted a reminder of our upcoming New York Point Honors event honoring Uzo Aduba and Dustin Lance Black on Monday, April 3rd at The Plaza hotel.
If your life were a book, what would the title be? 
"Gay, Mexican Mormons from Texas do Exist."
If science discovered a way to change sexual orientation, what would you do?
Absolutely nothing. I'm proud to be an out, gay man.
What do you believe in beyond the physical world? 
A sense of soul/spirit/intelligence. That beyond the physical world or body, our soul/spirit/intelligence existed and will continue to exist.
What's your advice for LGBT movement leaders?
Listen.
What would you walk across hot coals for? 
My family.
What LGBT stereotype annoys you most? 
There aren't any specific LGBT stereotypes that annoy me. What does annoy me is that we are quick to label actions by some as stereotypes.
What's your favorite LGBT movie? 
"Brokeback Mountain" and "MILK."
What's the most overrated social custom? 
Specific attire for events.
What trophy or prize do you most covet? 
Nobel Peace Prize.
What do you wish you'd known at 18? 
I wish I'd known at 18 that even when family and friends may have rejected me for being gay, that there would be a very loving and supportive community to hold me up.
Why Los Angeles? 
Why not? The weather.
Ellen Degeneres sits down with NBC's Savannah Guthrie
Ellen chats with Savannah Guthrie on Today about her leaving daytime television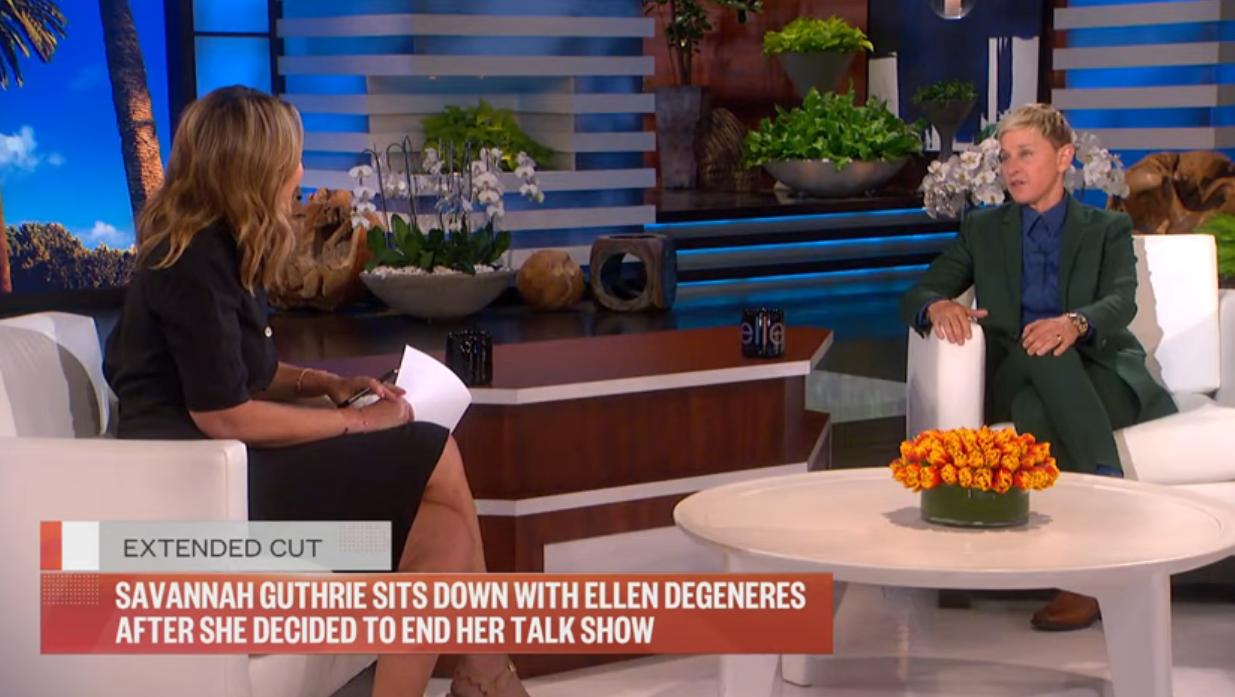 BURBANK – Ellen DeGeneres announced yesterday that she will end her talk show after next season. NBC's Savannah Guthrie speaks with DeGeneres Friday about the decision, which comes 10 months after DeGeneres faced accusations of allowing/running a toxic workplace.
WATCH:
Ellen discusses her departure with Oprah Winfrey
The two powerful women television celebrities shared how each came to the decision for their shows to end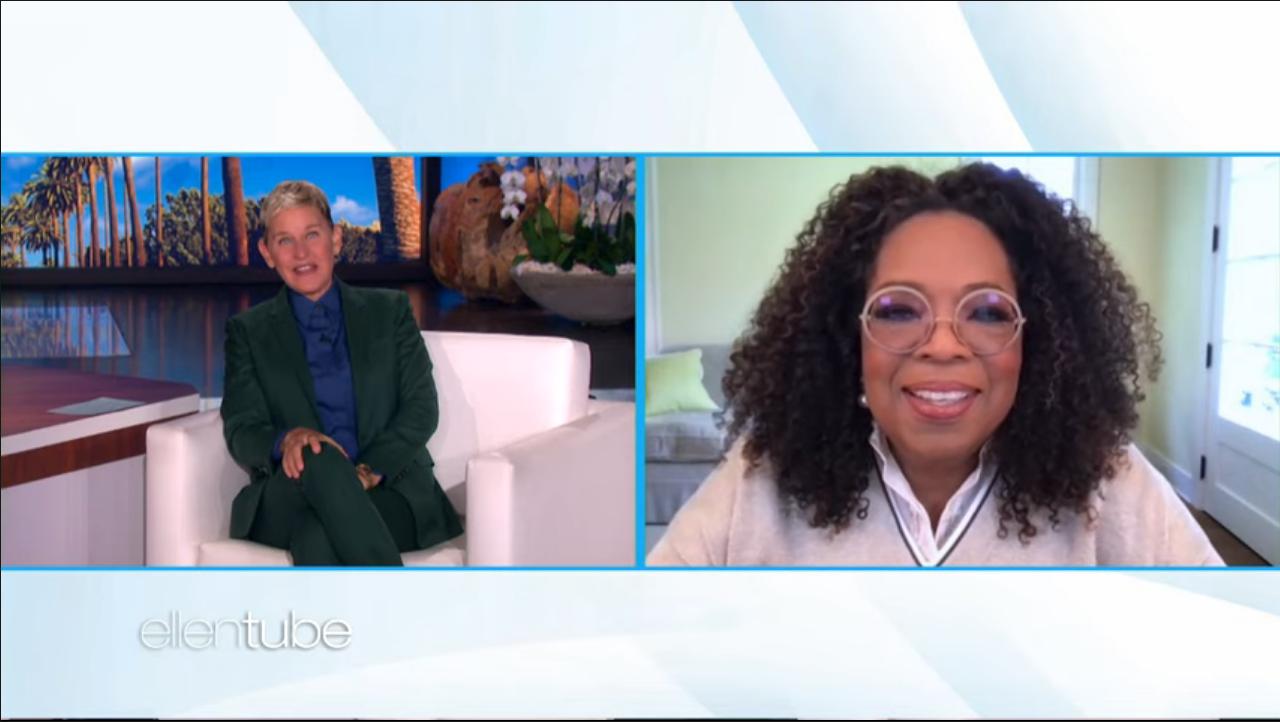 BURBANK – After Ellen DeGeneres announced she would be ending her talk show with Season 19 this week, she had a discussion with invited special guest Oprah Winfrey on Thursday, whose iconic talk show wrapped in 2011 after 25 seasons.
The two powerful women television celebrities shared how each came to the decision for their shows to come to an end, and Winfrey divulged what she misses about her show, and DeGeneres revealed what she will miss about hers.
Winfrey also talked about her new Apple TV+ mental health docuseries "The Me You Can't See," which she co-created and executive produces with the Duke of Sussex, Prince Harry.
WATCH:
Elton John and Years & Years give a fabulous performance at the 2021 Brit Awards
Elton John's & Years & Years' BRIT Awards 2021 song 'It's a Sin' released in support of Elton John AIDS Foundation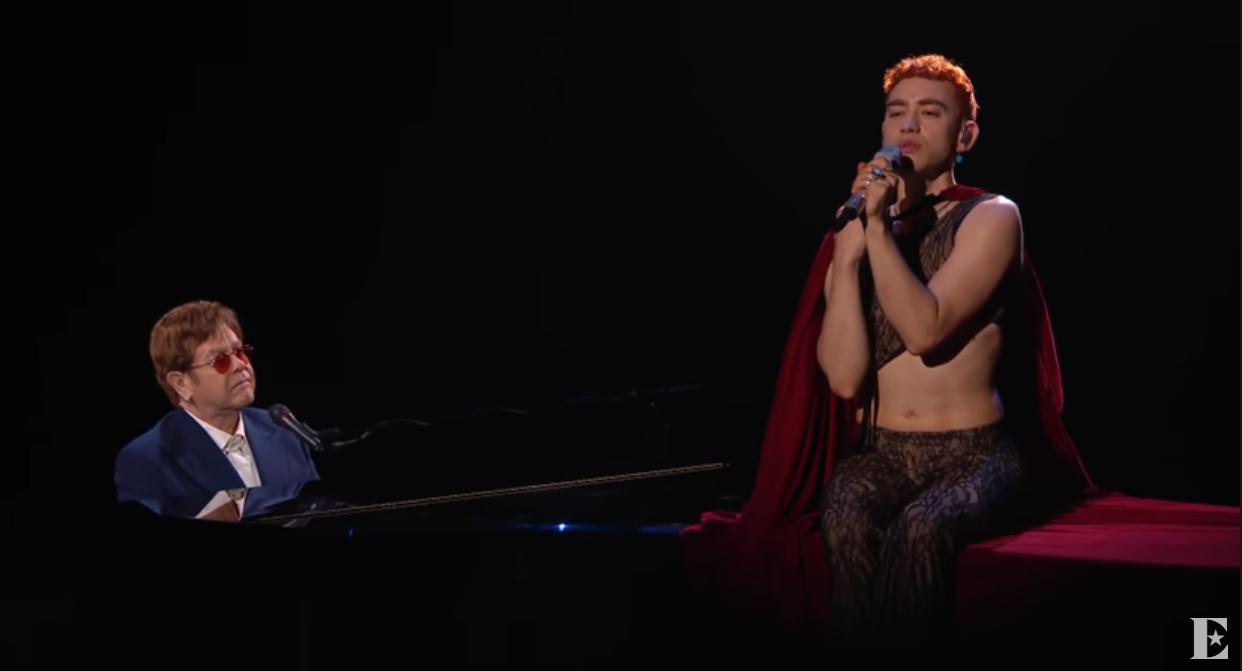 LONDON – In a show stopping performance Tuesday, Sir Elton John and Olly Thornton both who are British musicians, singer-songwriters, actors, and LGBTQ advocates- Thornton performs as Years & Years, rendered their new version of the Pet Shop Boys classic single 'It's a Sin'.
John's and Years & Years' BRIT Awards 2021 performance of the Pet Shop Boys classic single 'It's a Sin' was released in support of the Elton John AIDS Foundation.
WATCH:
LISTEN TO It's a sin HERE: https://EltonJohnYearsandYears.lnk.to…
DONATE TO EJAF HERE: https://donate.eltonjohnaidsfoundatio…