NC Gov. Roy Cooper signs deal to replace HB2 as LGBT advocates cry betrayal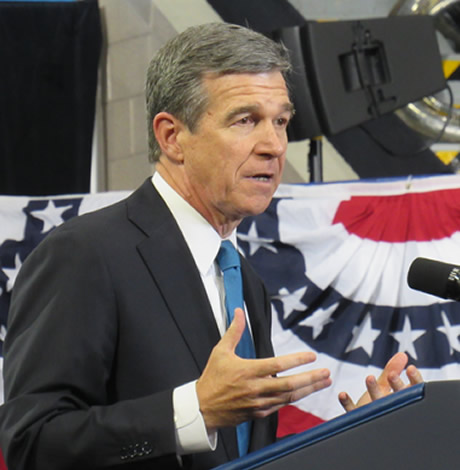 North Carolina Gov. Roy Cooper signed Thursday a proposal to replace North Carolina's anti-LGBT House Bill 2 with another law enabling anti-LGBT discrimination, prompting cries of betrayal from LGBT advocates who say he disregarded his campaign promise to sign the bill in full.
The measure, House Bill 142, was approved on a bipartisan basis Thursday in the Senate by a vote of 32-16 and the House by vote of 70-48 after Republican leaders and Cooper announced the deal late Wednesday night. Cooper announced during a news conference later in the day he signed the bill.
"It doesn't fully correct it," Cooper said. "I know we got more to do, and I think some people are unhappy because it doesn't fully correct it, and I wish we could have, and I wish this time limit on being able to do the additional protections for discrimination could be sooner, but that was the best deal that we could get."
Cooper insisted "not only provides for LGBT protections, but opens the door for more," even though no aspect of the new law prohibits discrimination against LGBT people. The governor said as part of the negotiations he was able to stop LGBT rights from coming up for a referendum in North Carolina or a "religious freedom" measure that would enable discrimination against LGBT people.
After having campaigned not only on HB2 repeal, but support for statewide LGBT non-discrimination protections, Cooper said a bill that would bar discrimination against LGBT people throughout North Carolina remains his goal.
"In a perfect world, we would have repealed HB2 today and added full statewide protections for LGBT North Carolinians," Cooper said. "Unfortunately, our supermajority Republican legislature will not pass these protections. But this is an important goal that I will keep fighting for."
The new law repeals HB2, but critics say it still enables discrimination. Section 1 bars state agencies, including cities and the University of North Carolina, from the "regulation of access" to multiple-occupancy restroom, showers or changing facilities except in accordance with the legislature, which essentially leaves transgender people seeking to use those facilities vulnerable to harassment or discrimination.
Section 2 prohibits municipalities from enacting ordinances on private employment or public accommodations, which would bar cities from passing LGBT non-discrimination measures in those areas. Section 3 of the bill would sunset that provision on Dec. 1, 2020.
Chris Sgro, executive director of Equality North Carolina, expressed displeasure on Twitter over after worked to elect Cooper to the governor's office only to have sign the compromise.
Bitterly disappointed in a man I truly believed was the future of North Carolina https://t.co/EJIdj8xwTj #ncpol #ncga

— Chris Sgro (@cristoferosgro) March 30, 2017
In a rare criticism of Democrats, Chad Griffin, president of the Human Rights Campaign, denounced Cooper on Twitter, saying the governor was being misleading by saying he signed HB2 repeal.
.@RoyCooperNC taking credit for repealing #HB2. He did no such thing. Instead he signed new version of #HB2 and betrayed campaign promise.

— Chad Griffin (@ChadHGriffin) March 30, 2017
The outrage from LGBT advocates over Cooper signing the HB2 replacement is a far cry from their view of him last year when HB2 was first signed into law and Cooper, as North Carolina attorney general, announced he wouldn't defend HB2 against legal challenges in court.
The deal was struck came in the same week the National Collegiate Athletic Association said it will make decisions on events. The NCAA has said North Carolina won't be considered for championship events through 2022 "absent any change" to HB2. According to the Associated Press, North Carolina cities, schools and other groups have offered more than 130 bids for such events.
After Cooper signed the law, LGBT advocates — the North Carolina NAACP, the Human Rights Campaign, Equality North Carolina, the National Center for Transgender Equality and the Freedom Center for Social Justice — issued a joint statement calling on the NCAA to come out against the measure.
"We call on the NCAA to oppose this shameful HB2.0 bill in North Carolina, and not to reward lawmakers who have passed this so-called 'deal' which is an affront to the values we all hold," the statement says. "This bill is anti-worker, anti-access to the courts, and anti-LGBTQ. It violates all basic principles of diversity, inclusion and basic civil rights. Fundamentally, any moratorium on civil rights is not a compromise, it is a contradiction with the principle of equal protection under the law and our moral values."
The NCAA has yet to articulate publicly a position on the HB2 deal and whether it will now allow North Carolina to host championship games, although Cooper said during his news conference he expects sports games to return the state.
UPDATE: During a subsequent news conference, NCAA President Mark Emmert said a decision will come next week on whether the changes to HB2 are sufficient enough for the league to plan championship games in the state.
"I'm personally very pleased that they have a bill to debate and discuss," Emmert said. "The politics of this in North Carolina are obviously very, very difficult. But they have passed a bill now and it will be a great opportunity for our board to sit and debate and discuss it."
Gay couple assaulted in D.C. by teens shouting 'monkeypox faggots'
The men were treated and released at Howard University Hospital for head and facial bruises, with one receiving stitches for a deep cut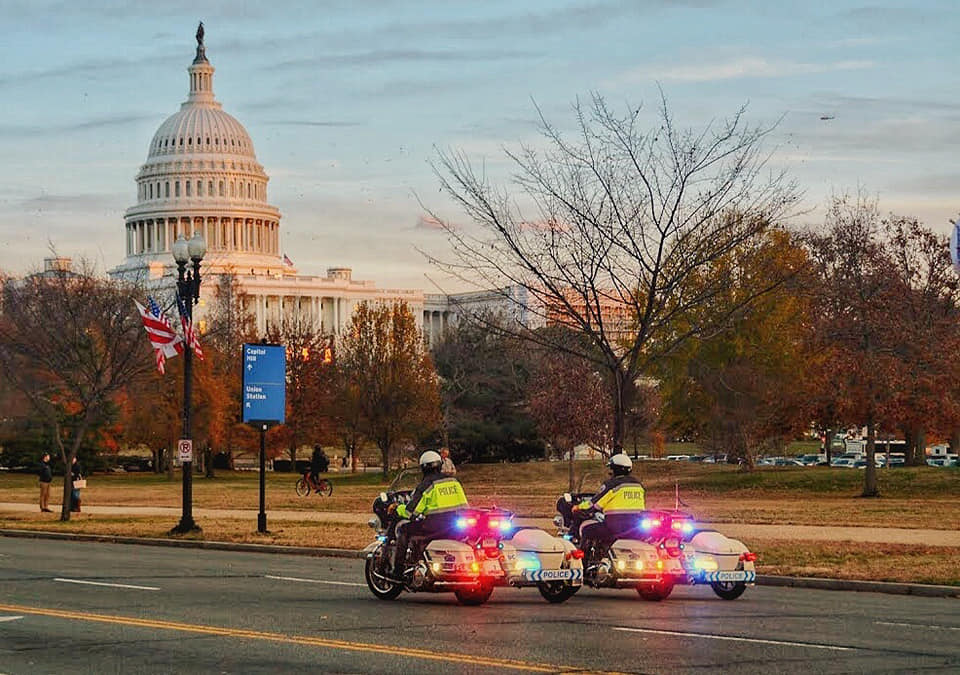 WASHINGTON – Two young men appearing in their late teens shouted the words "monkeypox faggots" at a gay male couple walking along 7th Street, N.W. in the city's Shaw neighborhood on Sunday, Aug. 7, before punching the two men in the face and head in an incident that D.C. police have called a suspected hate crime.
The gay men were treated and released at Howard University Hospital for head and facial bruises, with one of the two receiving stitches for a deep cut on his upper lip, according to one of the victims who spoke to the Washington Blade.
The victim, an Alexandria resident who asked that he and his partner, a D.C. resident, not be identified by name, said the attackers were part of a group of four or five young men appearing to be between 17 and 19 years old and two young women accompanying them. He said the group crossed paths with the gay couple around 5:40 p.m. in front of a store on the 1700 block of 7th Street, N.W., as the couple was walking to a nearby bus stop on Rhode Island Avenue.
The victim who spoke to the Blade said a nearby witness called D.C. police, who arrived within a few minutes as the two attackers and the other young men with them fled the scene. He said although an ambulance arrived on the scene, one of the police officers drove the couple to nearby Howard University Hospital, where they spent about six hours in the emergency room.
The couple had spent part of that 90+ degree day at the city's Banneker Pool and later stopped at the Kiki gay bar on U Street, N.W. before taking what the victim who spoke to the Blade said was a leisurely walk from Kiki via 7th Street on their way to the bus stop, where they planned to take the bus to his boyfriend's Northeast D.C. house.
As the couple walked south on 7th Street about a block from their destination on Rhode Island Avenue they crossed paths with the group of teenagers in front of a store that a D.C. police report says was at 1731 7th St., N.W.
"They were about 17 to 19 years old," the victim who spoke to the Blade said. "And one of them started saying stuff like, hey, look at these monkeypox faggots and some not so nice stuff like that," he said.
"We turned around to walk away and one of them came up behind me and got my attention and then sucker punched me and then hit me again and then hit my boyfriend in the face," the victim said. "And another person hit him in the face as well," he said. "And then someone across the street called the cops. And then the cops came, and they scattered off."
To the couple's surprise, the two young women remained on the scene and apologized for the actions by the guys they were with.
"So, I said something like thanks for the apology, but this is the kind of people you hang out with," the victim recounted. "And one of them said their dad was gay, and they kind of walked away before the cops got there," he said. "It was nice of them to apologize I guess for the other people."
The D.C. police report lists the incident as having two offenses, a simple assault against the two men and a misdemeanor destruction of property related to the destruction of a pair of sunglasses worn by one of the two men that were damaged in the assault against him.
The report also lists the incident as a suspected "Sexual orientation – Anti-Gay" hate crime.
As in all incidents of violent crime, D.C. police call on members of the public to contact the police with information about an incident like this to call police at 202-727-9099 or text a tip to the department's TEXT TIP LINE at 50411.
Biden administration ends 'Remain In Mexico' policy for asylum seekers
DHS had held off lifting the MPP protocols until after the Supreme Court's ruling and then until the U.S. District Judge lifted his injunction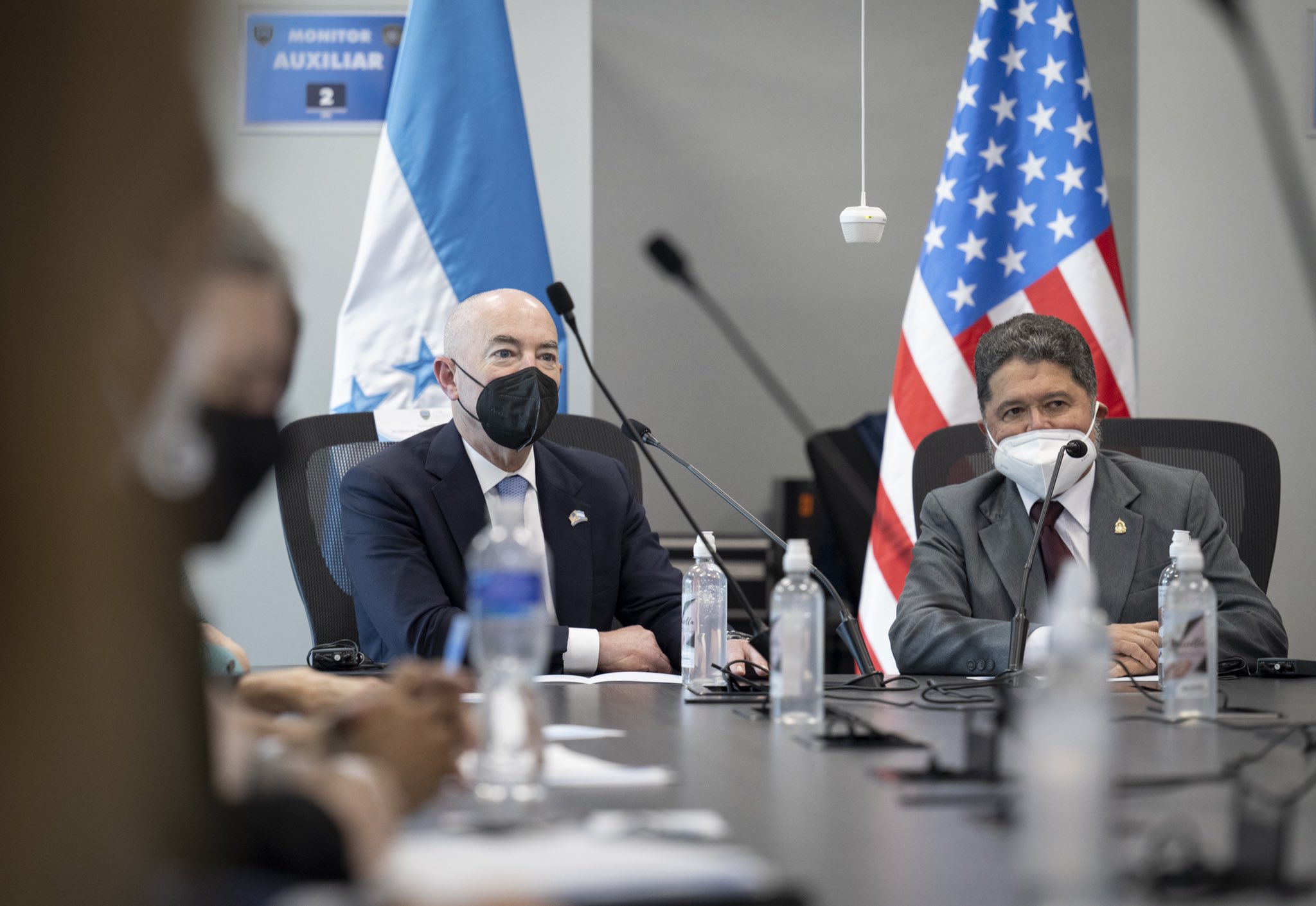 WASHINGTON – The U.S. Department of Homeland Security (DHS) announced Monday that the Migrant Protection Protocols (MPP) colloquially referred to as the 'Remain-in-Mexico' policy for asylum seekers at the nation's Southern border has ended.
In a statement issued yesterday, DHS noted;
"We welcome the U.S. District Court's decision, which follows the U.S. Supreme Court's June 30th decision, to lift the injunction that required DHS to reimplement the Migrant Protection Protocols (MPP) in good faith.
DHS is committed to ending the court-ordered implementation of MPP in a quick, and orderly, manner. Individuals are no longer being newly enrolled into MPP, and individuals currently in MPP in Mexico will be disenrolled when they return for their next scheduled court date.  Individuals disenrolled from MPP will continue their removal proceedings in the United States."
DHS officials had held off lifting the MPP protocols until after the Supreme Court's ruling and then additionally until U.S. District Judge Matthew Kacsmaryk, a Trump appointee in Amarillo, Texas, had lifted his injunction. 
"MPP has endemic flaws, imposes unjustifiable human costs, and pulls resources and personnel away from other priority efforts to secure our border," Secretary of Homeland Security Alejandro N. Mayorkas said as DHS removed the MPP policy.
The DHS statement also noted that the Department will provide additional information in the coming days. "MPP enrollees should follow the directions on their court documents and tear sheets to appear for their scheduled court date as required."
DHS continues to enforce our nation's immigration and public health laws, including the Centers for Disease Control and Prevention's Title 42 public health order as required by court order. Individuals encountered at the Southwest Border who cannot establish a legal basis to remain in the United States will be removed or expelled, the statement added.
Conservative group sues Iowa school district over trans-inclusive policy
The policy covers years 7-12, allowing students to freely communicate with faculty members and school staff about their gender identity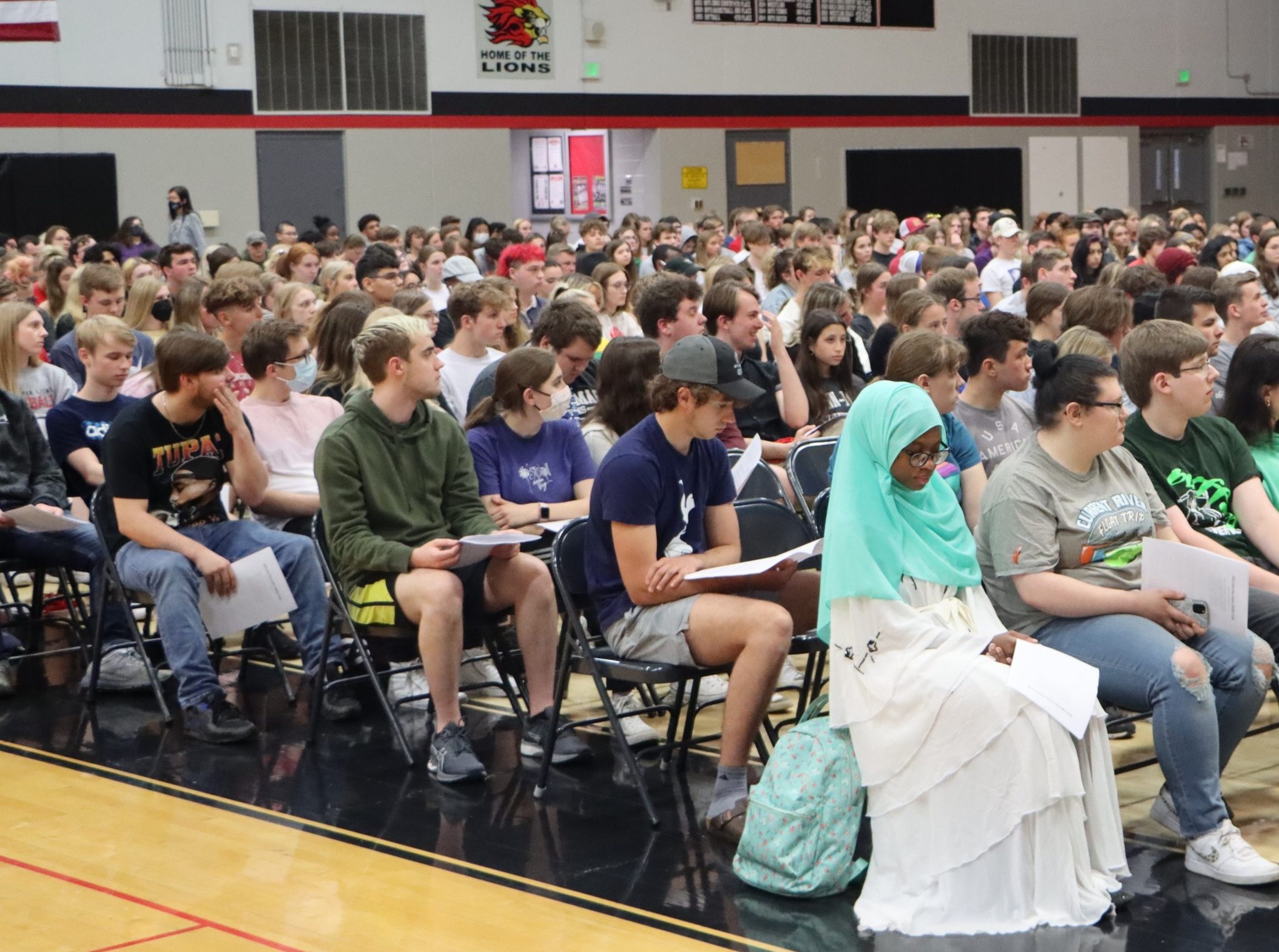 CEDAR RAPIDS, Ia. – The Parents Defending Education (PDE), a conservative right-wing nationwide nonprofit membership association, sued an Iowa school district in federal court last week over the district's gender support plan approved last Spring by the school board.
The Linn-Mar Community School District (LMCSD) policy (504.13-R) covers year 7 through year 12, allowing students to freely communicate with faculty members and school staff about their gender identity. The policy protects those conversations from their parents if they wish.
The policy also states students and staff should identify a student by their chosen name and pronouns, and allow students to participate in activities as their assigned gender.
PDE's suit alleges LMCSD's "parental exclusion policy" violates violates parent's First and Fourteenth Amendment rights. "Nearly a century of Supreme Court precedent makes two things clear: parents have a constitutional liberty interest in the care, custody, and control of their children, and students do not abandon their First Amendment rights at the schoolhouse gate. The Linn-Mar Community School District is flouting both of these constitutional guarantees through its recent adoption of Policy 504.13-R"
The suit also claims, "The Policy authorizes children to make fundamentally important decisions concerning their gender identity without any parental involvement and to then hide these decisions from their parents. […] These actions can happen without any knowledge or input from the child's parents. Instead, these decisions will be made solely by the child and "school administrators and/or school counselors." And it is not just secrecy through silence. The District will withhold this information even if it is specifically requested by parents."
"Linn-Mar's gender policy demonstrates a deep contempt for the constitutional rights of its students and families," said Parents Defending Education President Nicole Neily in a statement. "It has been clearly established by the federal court system over the past 100 years that parents have a right to direct the upbringing of their children, and we are proud to fight on behalf of our members to put a stop to these unconstitutional policies."
LGBTQ + advocates maintain the LMCSD policy is necessary means ensuring that LGBTQ students can seek help about questions they might have, and also protect them from bullying and harassment.
The lawsuit alleges though that the policy is too broad when it comes to bullying and harassment, and that it violates 1st Amendment protections for those persons who choose to not identify a student by their chosen gender or name.
Since the LMCSD Board passed the policy the community of around 6,000 people has been divided. One parent writing in a Facebook post on the LMCSD page: [Tina Gaby]
"I think every parent at Linn Mar that is uncomfortable with this decision can start with Asking for a separate partition for their child to be able to change in the locker room. Biological males and females have just as much right as transgender kids to feel comfortable"
Another parent, Joseph Stutler, answered: "Tina Gaby Or they could just learn to be decent humans and mind their own business in the facilities."
The Linn-Mar Community School District did not respond to media requests for comment.