Gilbert Baker, "Gay Betsy Ross," creator of the Rainbow Flag, dies in NYC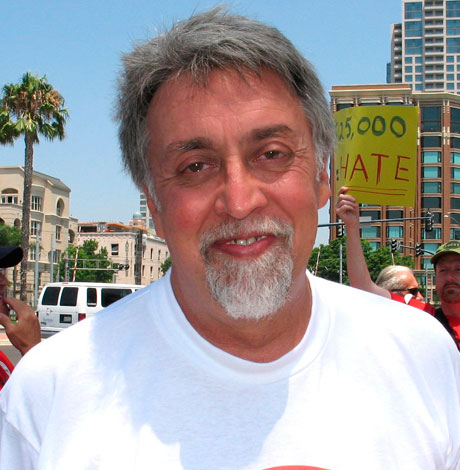 His life was a celebration of diversity that gave us gifts to the very end.
Gilbert Baker, widely recognized as the creator (some say appropriator) of the rainbow flag, an iconic symbol of the international LGBT movement, died on Friday (March 31, 2017) of unknown causes at home in his Hamilton Heights apartment in Manhattan. He was 65.
Baker's work as a flag maker spanned 39 years and includes two world records for flag making. "Flags are torn from the soul of the people," Baker told the author of  "The American Flag, Two Centuries of Conflict and Concord." 
The colors on the first Rainbow Flag, created by Baker and his team — raised at San Francisco Pride on June 25, 1978 — were intended to reflect the diversity of the LGBT community. Each stripe on the original, eight-color flag had a meaning: Hot Pink for sexuality; Red for life Orange for healing; Yellow for sunlight; Green for nature; Turquoise for magic/art; Blue for serenity/harmony; Violet for spirit.
Baker, writing about the moment the flag was first hoisted, said "Seeing it there blowing in the wind for everyone to see! It completely astounded me that people just got it, in an instant like a bolt of lightening – that this was their flag. It belonged to all of us. It was the most thrilling moment of my life. Because I knew right then that this was the most important thing I would ever do – that my whole life was going to be about the Rainbow Flag."
His fight for LGBT rights was a long and significant one.
Baker was born in Chanute, Kansas, on June 2, 1951. He served in the US Army 1970-1972, which stationed him in San Francisco just at the start of the gay liberation movement.
Randy Shilts, in his groundbreaking book about the experiences of gays who served in the military while LGBT people were banned from serving, "Conduct Unbecoming," featured a story on Gilbert's experience.
After being honorably discharged, Baker remained in San Francisco and taught himself to sew, applying that skill to creating banners for gay and anti-war street protest marches, often at a moment's notice.  He worked alongside his lifelong friend Harvey Milk, the San Francisco City Supervisor who was assassinated along with Mayor George Moscone on Nov 27, 1978.
Baker credited Milk as an inspiration for his work. 
In 1979, he worked at Paramount Flag Company in San Francisco and his flamboyant window displays caught the attention of Mayor Dianne Feinstein who commissioned him to design flags for her first elected inaugural. Baker began designing flags as the centerpiece of formal civic and state events, creating grand displays for the Premier of China, the President of France, The President of Venezuela, the President of the Philippines, the King of Spain, among many others.
He became so well known as a flag designer in San Francisco, he was commissioned to design displays for the 1984 Democratic National Convention.
Baker created flag spectacles for The San Francisco Symphony Black and White Ball, rock shows in Golden Gate Park, and fabulous stages and street displays for San Francisco Gay Pride.
In 1994 he Moved to New York City and created a mile-long Rainbow Flag for the 25th anniversary of the 1969 Stonewall Riot. Measuring 30 x 5280 ft. and carried by 5,000 people, it broke the world's record for largest flag. 
He flexed his creative muscle in the years that followed and became an artist of some note.
As an artist, Baker returned again and again to variations on the Rainbow Flag motif and his artwork and flag creations have appeared in galleries and museums around the world. In 2000, he staged an exhibition of photographs and other works celebrating the flag in Rome for World Pride.
In 2002, Baker mounted an extensive showing of 180 pieces, at The Lesbian, Gay, Bisexual & Transgender Community Center in New York. In 2003, an expansion of that exhibit was featured in San Francisco.
In 2003, the Rainbow Flag's 25th anniversary, Baker broke his own world record for the largest flag, crafting a flag that spanned the Gulf of Mexico to the Atlantic Ocean around Key West. Baker then sent sections of this flag to more than 100 cities around the world.
Friend and colleague Jay Blotcher said "Gilbert was passionate about all civil rights injustices, not only LGBT and HIV issues. We marched together in NYC in 2011 to commemorate the 100th anniversary of the Triangle Shirtwaist Factory fire and the immigrant girls who perished because of company safety shortcuts to save money."
Friend Ken Kidd, a New Yorker, said of his work, "Gilbert was so proud when MoMA honored the Flag with inclusion in its permanent collection. He just told me the Flag had been acquired to be a part of the collection of The British Museum of Design.Gilbert was also excited about Gov. Cuomo's design competition for the LGBT Memorial to be erected on the West Side, in the park near the piers. He's been breathlessly telling me about the project he submitted for nearly a year.  I am bereft.  This is a huge loss."
Author, activist and writer Michelangelo Signorile, who attended World Pride with Baker in 2000, said "I had a chance to watch him in Rome, during World Pride in 2000. We had a amazing time — he was so much fun to be around. He also was revered by the activists who gathered from all over the globe and spent time with them, inspired by them as much he had inspired them in their work."
Signorile added, "He was a hero and a pioneer, and an amazing activist — always full of energy and ready to take on the next fight. He was also pretty damned fabulous, a true star who were revered around the world for giving millions an iconic symbol of liberation, hope, power and love."
In a Facebook post, Cleve Jones, a longtime gay activist and friend of Baker's, told the Bay Area Reporter, "I am heartbroken. My dearest friend in the world is gone. Gilbert gave the world the Rainbow Flag; he gave me forty years of love and friendship. I can't stop crying. I love you forever Gilbert Baker."
Jones called for a community gathering on the night of Baker's death at the large rainbow flag in San Francisco's Castro neighborhood.
Early in 2008, Baker returned to San Francisco and recreated his 1970s pageantry for "Milk," the Academy Award-winning movie about the life of Harvey Milk.
More recently, Baker had become involved the resurgent protest movements, joining with Queer Nation in protesting the limitations of the Employment Non Discrimination Act.  He protested against Donald Trump and was involved with Gays Against Guns.  He had become involved in Resistance March efforts in New York City and urged Heritage of Pride, the organizing committee for New York City's LGBT Pride March, to declare its support for #ResistMarch.
Gilbert Baker leaves behind a mother, Patricia Baker of San Antonio, Texas and a sister, Ardonna Baker Cook, who lives in Cypress, Texas. He has written an unpublished memoir about his life.
In an extraordinary flourish in the last days of his life, he crafted a message to the world about diversity .
Just this week he completed a final update to the Rainbow Flag, a nine-color flag, adding the color lavender for diversity.  
California voters give Newsom thumbs down on homelessness response
"I don't think homelessness can be solved – I know homelessness can be solved," said Newsom. "We are going all-in with innovative solutions"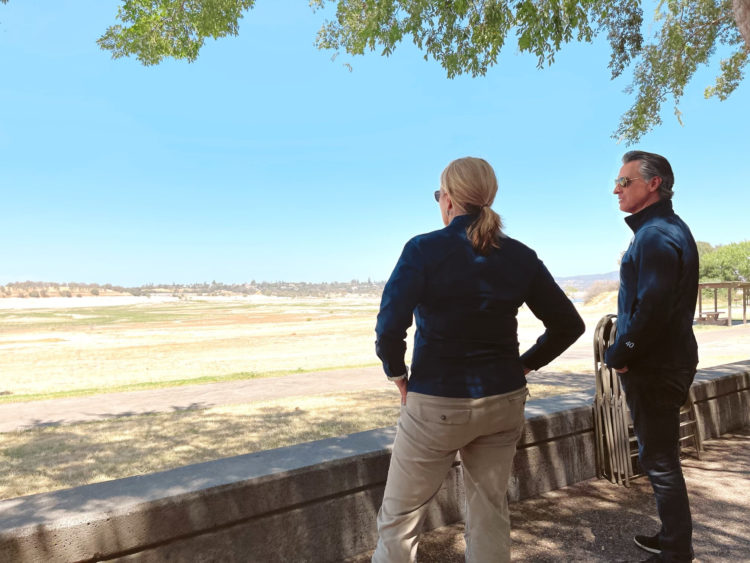 BOSTON – In a new poll released Friday conducted by Inside California Politics and Emerson College of more than 1,000 registered voters, half rated Governor Gavin Newsom's response to the homelessness crisis in California as 'poor.'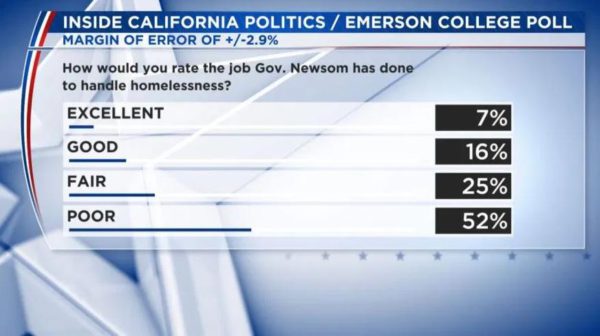 Newsom's low marks comes after an announcement earlier this week at a Project Homekey site located in Sebastopol, West of Santa Rosa, where he signed the largest funding and reform package for housing and homelessness in California history as part of the $100 billion California Comeback Plan. The package includes $10.3 billion for affordable housing and $12 billion over two years towards tackling the homelessness crisis head-on – helping tens of thousands of people off the streets while also demanding greater accountability and more urgency from local governments.
The new homelessness funding includes $5.8 billion to add 42,000 new housing units through Homekey – a national model for homeless housing. $3 billion of this investment is dedicated to housing for people with the most acute behavioral and physical health needs. This investment is the biggest expansion in decades in terms of clinically enhanced behavioral health housing in California.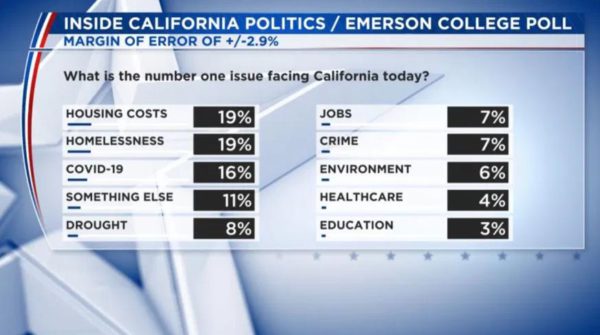 "I don't think homelessness can be solved – I know homelessness can be solved," said Newsom. "We are going all-in with innovative solutions that we know work – with a focus on creating housing to support people with severe mental health challenges, and with more money than ever to move people out of encampments and into safer situations."
California is home to more than a quarter of the nation's homeless people with an estimated 161,000 people are experiencing homelessness, according to federal government data, and it has reached crisis proportions in many cities, especially in Los Angeles.
Los Angeles Mayor Eric Garcetti announced in his annual State of the City address on April 19, 2021 that he will seek to spend nearly $1 billion on initiatives for addressing homelessness, as well as allocate $235 million for the city's Emergency Rental Assistance program, intended to help up to 100,000 households and other critical needs.
There are deep disagreements in how to solve a problem that goes beyond economics, advocates claim they can't house people quickly enough with a shortage of housing units and high rents. The issue is also further exacerbated by the complications of mental illness and addiction issues that require treatment and can make people resistant to accepting shelter.
Assembly race candidate amasses significant war chest 11 months out
Openly gay, Zbur has collected critical endorsements in the race, including125+ elected, community leaders & progressive organizations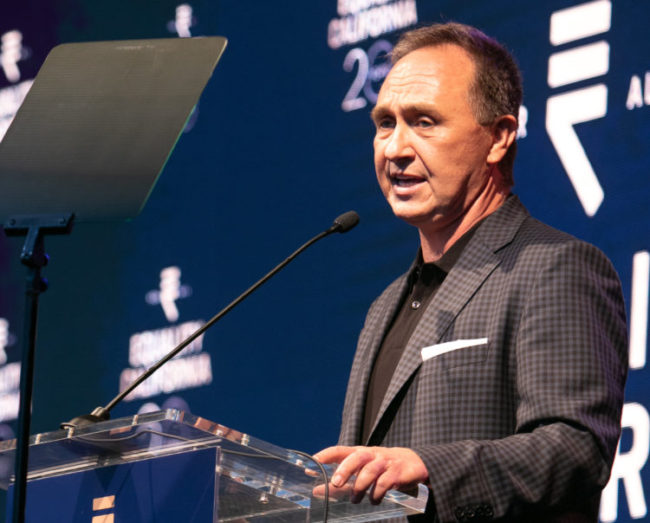 LOS ANGELES – The race for state Assembly District 50's seat by Rick Zbur, the outgoing head of the state-wide LGBTQ equality rights advocacy group Equality California, saw his campaign amass a significant campaign funds war chest total this past week.
A financial disclosure report from the campaign this week disclosed that Zbur had raised more than $615,000 through June 30, 2021, and will report $530,000 cash on hand approximately 11 months out from the 2022 primary.
In the race for the seat which is currently held by Assemblymember Richard Bloom (D-Santa Monica) who is running for the County of Los Angeles Board of Supervisors, Zbur's impressive fund raising could give him an edge over his fellow Democrat Sion Roy, a physician, who has not disclosed yet what his campaign has raised.
Openly gay, Zbur has been collecting critical endorsements in the race, including over 125 elected and community leaders, as well as influential progressive organizations. On Friday San Francisco Mayor London Breed added her endorsement of Zbur. [A complete list of Zbur's endorsements can be found here.]
There has not been an LGBTQ representative in Sacramento for the Western portion of Los Angeles County since 2008, when Sheila Kuehl left her Senate seat and later in 2014 ran a successful bid to become the Supervisor for the Third District on the County of Los Angeles Board of Supervisors.
"While it's still early and this is only the first of many key benchmarks that we plan to hit during this election, the depth and breadth of support we've received for this first fundraising report serves as a validation of our message of bold progressive leadership and the important work that we've already accomplished," Zbur said Wednesday.
Puerto Rico activists condemn police raid on LGBTQ-friendly bar
More than 20 officers descended on Loverbar near the University of Puerto Rico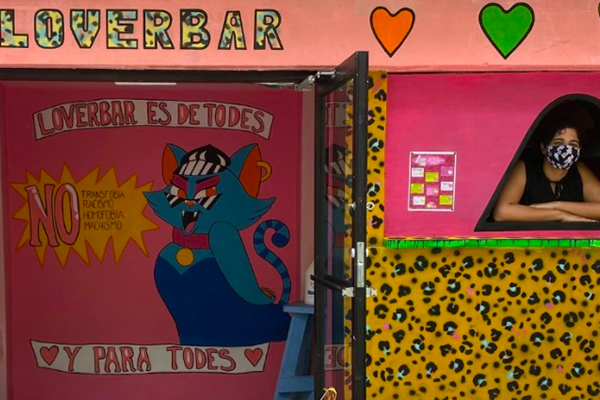 SAN JUAN, Puerto Rico — Activists in Puerto Rico have condemned a police raid on an LGBTQ-friendly bar that took place on Thursday night.
Local media reports indicate more than 20 officers with the San Juan Municipal Police Department entered Loverbar, which is near the campus of the University of Puerto Rico, at around 11 p.m.
A video posted to social media shows that some of the officers who entered the bar were armed with what appear to be shot guns.
Media reports cite local authorities who said Loverbar did not have the necessary permits to operate as a bar, and the officers arrived there to fine them. San Juan Mayor Miguel Romero in a statement said officers fined Loverbar and seven other businesses in the city on Thursday for either not having the necessary permits or excessive noise.
"The Municipal Police of San Juan led by Miguel Romero intervened last night with a queer bar," tweeted Pedro Julio Serrano, founder of Puerto Rico Para [email protected], a Puerto Rican LGBTQ advocacy group. "This reminds us of a time when LGBTQI+ people were prosecuted, criminalized and villified."
"We won't tolerate homophobia and transphobia in San Juan," added Serrano.

Comité Amplio Para la Búsqueda de Equidad (CABE), another Puerto Rican LGBTQ advocacy group, has called for an "exhaustive and independent investigation into the excessive use of force and intimidation by the Municipal Police of San Juan last night" at Loverbar.