Gilbert Baker, "Gay Betsy Ross," creator of the Rainbow Flag, dies in NYC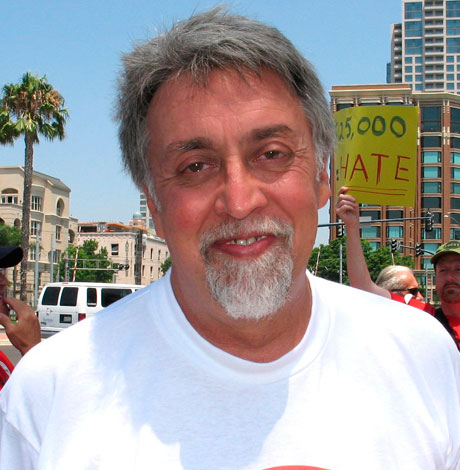 His life was a celebration of diversity that gave us gifts to the very end.
Gilbert Baker, widely recognized as the creator (some say appropriator) of the rainbow flag, an iconic symbol of the international LGBT movement, died on Friday (March 31, 2017) of unknown causes at home in his Hamilton Heights apartment in Manhattan. He was 65.
Baker's work as a flag maker spanned 39 years and includes two world records for flag making. "Flags are torn from the soul of the people," Baker told the author of  "The American Flag, Two Centuries of Conflict and Concord." 
The colors on the first Rainbow Flag, created by Baker and his team — raised at San Francisco Pride on June 25, 1978 — were intended to reflect the diversity of the LGBT community. Each stripe on the original, eight-color flag had a meaning: Hot Pink for sexuality; Red for life Orange for healing; Yellow for sunlight; Green for nature; Turquoise for magic/art; Blue for serenity/harmony; Violet for spirit.
Baker, writing about the moment the flag was first hoisted, said "Seeing it there blowing in the wind for everyone to see! It completely astounded me that people just got it, in an instant like a bolt of lightening – that this was their flag. It belonged to all of us. It was the most thrilling moment of my life. Because I knew right then that this was the most important thing I would ever do – that my whole life was going to be about the Rainbow Flag."
His fight for LGBT rights was a long and significant one.
Baker was born in Chanute, Kansas, on June 2, 1951. He served in the US Army 1970-1972, which stationed him in San Francisco just at the start of the gay liberation movement.
Randy Shilts, in his groundbreaking book about the experiences of gays who served in the military while LGBT people were banned from serving, "Conduct Unbecoming," featured a story on Gilbert's experience.
After being honorably discharged, Baker remained in San Francisco and taught himself to sew, applying that skill to creating banners for gay and anti-war street protest marches, often at a moment's notice.  He worked alongside his lifelong friend Harvey Milk, the San Francisco City Supervisor who was assassinated along with Mayor George Moscone on Nov 27, 1978.
Baker credited Milk as an inspiration for his work. 
In 1979, he worked at Paramount Flag Company in San Francisco and his flamboyant window displays caught the attention of Mayor Dianne Feinstein who commissioned him to design flags for her first elected inaugural. Baker began designing flags as the centerpiece of formal civic and state events, creating grand displays for the Premier of China, the President of France, The President of Venezuela, the President of the Philippines, the King of Spain, among many others.
He became so well known as a flag designer in San Francisco, he was commissioned to design displays for the 1984 Democratic National Convention.
Baker created flag spectacles for The San Francisco Symphony Black and White Ball, rock shows in Golden Gate Park, and fabulous stages and street displays for San Francisco Gay Pride.
In 1994 he Moved to New York City and created a mile-long Rainbow Flag for the 25th anniversary of the 1969 Stonewall Riot. Measuring 30 x 5280 ft. and carried by 5,000 people, it broke the world's record for largest flag. 
He flexed his creative muscle in the years that followed and became an artist of some note.
As an artist, Baker returned again and again to variations on the Rainbow Flag motif and his artwork and flag creations have appeared in galleries and museums around the world. In 2000, he staged an exhibition of photographs and other works celebrating the flag in Rome for World Pride.
In 2002, Baker mounted an extensive showing of 180 pieces, at The Lesbian, Gay, Bisexual & Transgender Community Center in New York. In 2003, an expansion of that exhibit was featured in San Francisco.
In 2003, the Rainbow Flag's 25th anniversary, Baker broke his own world record for the largest flag, crafting a flag that spanned the Gulf of Mexico to the Atlantic Ocean around Key West. Baker then sent sections of this flag to more than 100 cities around the world.
Friend and colleague Jay Blotcher said "Gilbert was passionate about all civil rights injustices, not only LGBT and HIV issues. We marched together in NYC in 2011 to commemorate the 100th anniversary of the Triangle Shirtwaist Factory fire and the immigrant girls who perished because of company safety shortcuts to save money."
Friend Ken Kidd, a New Yorker, said of his work, "Gilbert was so proud when MoMA honored the Flag with inclusion in its permanent collection. He just told me the Flag had been acquired to be a part of the collection of The British Museum of Design.Gilbert was also excited about Gov. Cuomo's design competition for the LGBT Memorial to be erected on the West Side, in the park near the piers. He's been breathlessly telling me about the project he submitted for nearly a year.  I am bereft.  This is a huge loss."
Author, activist and writer Michelangelo Signorile, who attended World Pride with Baker in 2000, said "I had a chance to watch him in Rome, during World Pride in 2000. We had a amazing time — he was so much fun to be around. He also was revered by the activists who gathered from all over the globe and spent time with them, inspired by them as much he had inspired them in their work."
Signorile added, "He was a hero and a pioneer, and an amazing activist — always full of energy and ready to take on the next fight. He was also pretty damned fabulous, a true star who were revered around the world for giving millions an iconic symbol of liberation, hope, power and love."
In a Facebook post, Cleve Jones, a longtime gay activist and friend of Baker's, told the Bay Area Reporter, "I am heartbroken. My dearest friend in the world is gone. Gilbert gave the world the Rainbow Flag; he gave me forty years of love and friendship. I can't stop crying. I love you forever Gilbert Baker."
Jones called for a community gathering on the night of Baker's death at the large rainbow flag in San Francisco's Castro neighborhood.
Early in 2008, Baker returned to San Francisco and recreated his 1970s pageantry for "Milk," the Academy Award-winning movie about the life of Harvey Milk.
More recently, Baker had become involved the resurgent protest movements, joining with Queer Nation in protesting the limitations of the Employment Non Discrimination Act.  He protested against Donald Trump and was involved with Gays Against Guns.  He had become involved in Resistance March efforts in New York City and urged Heritage of Pride, the organizing committee for New York City's LGBT Pride March, to declare its support for #ResistMarch.
Gilbert Baker leaves behind a mother, Patricia Baker of San Antonio, Texas and a sister, Ardonna Baker Cook, who lives in Cypress, Texas. He has written an unpublished memoir about his life.
In an extraordinary flourish in the last days of his life, he crafted a message to the world about diversity .
Just this week he completed a final update to the Rainbow Flag, a nine-color flag, adding the color lavender for diversity.  
Assemblymember Santiago: Up food access to undocumented Californians
A study from the Food4All Coalition, in partnership with UCLA research, 45% of undocumented Californians face food insecurity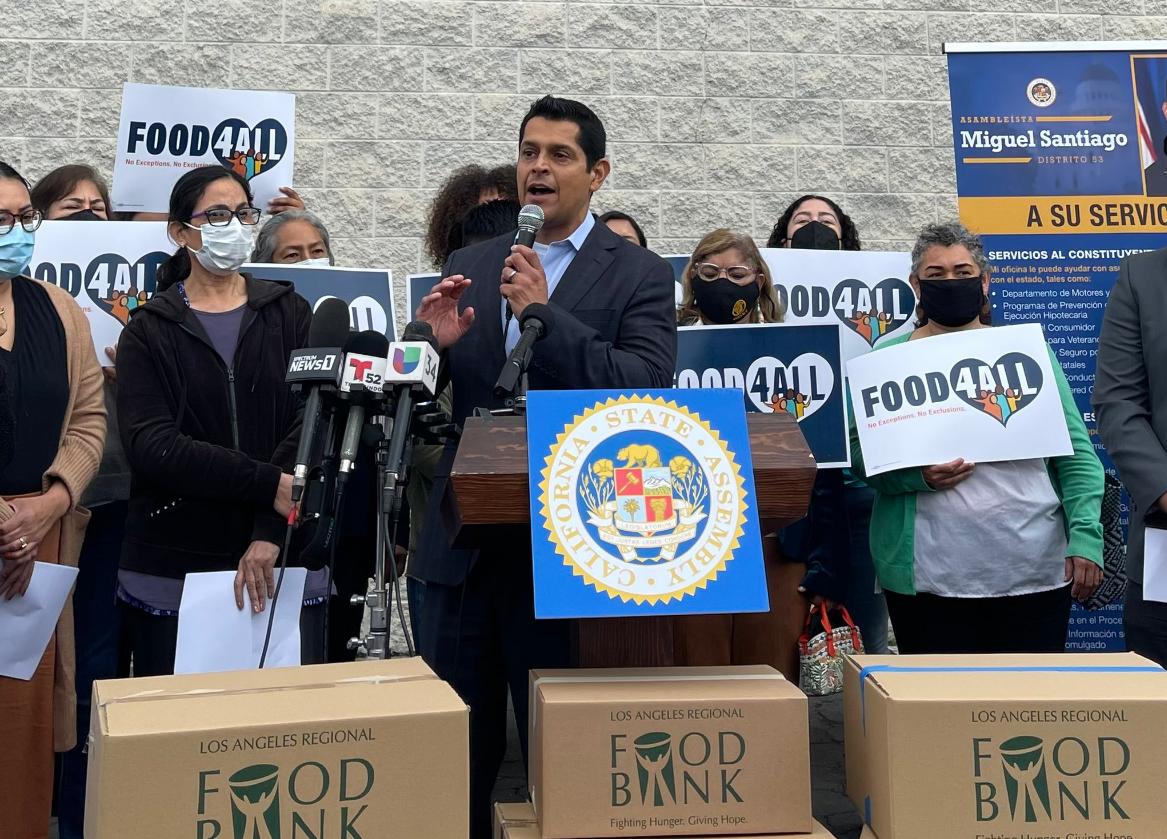 LOS ANGELES – The sharply rising costs of food, housing, gasoline, coupled with the inflation rate hovering at 8.3% has many Californian scrambling to supplement their access to food. The cost for food alone in the Southern California region has risen 1% from February 2022 to March 2022, and food prices were 8.8% higher than in March 2021.
Governor Gavin Newsom had previously announced in January that he intended to extend CalFresh public food assistance programs in the budget to include undocumented immigrants ages 55 and over, a move advocates including state Assemblymember Miguel Santiago, who represents the 53rd District covering parts of downtown L.A. applauded as a first step in curbing food insecurity for millions of low-income Californians.
At the beginning of the month in Newsom's revised budget the governor removed exclusions to the California Food Assistance Program for Californians 55 and older, regardless of immigration status.
Santiago, joined by the Food4All Coalition, the LA Regional Food Bank, the California Immigrant Policy Center, Gender Justice LA, and Nourish California gathered for a ' Food4All" rally Friday in Los Angeles to ensure that all ages are to be included in Newsom's revised proposal.
"If you qualify for CalFresh program, you should have the ability to obtain the dollars to be able to feed your kids," said Santiago.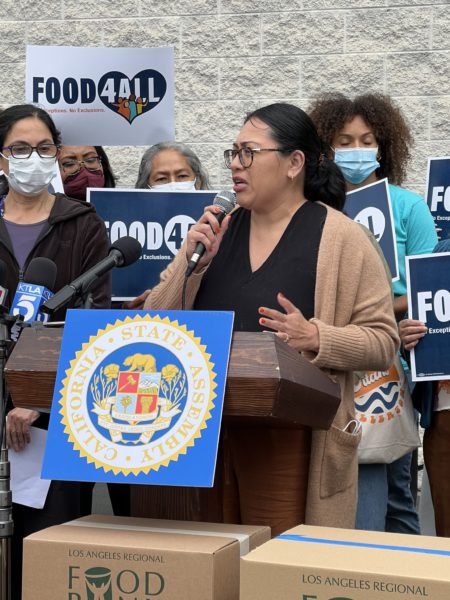 Betzabel Estudillo, a senior advocate with Nourish California told the rally attendees; "This campaign has been years in the making. We appreciate the governor's proposal, but the need is greater. Nearly half of undocumented Californians face food insecurity. It's even worse for children – 2 out of every 3 are going hungry."
Currently, all undocumented people are ineligible for CalFresh benefits. Only certain low-income immigrants that have lived in the U.S. for at least five years, including those admitted for humanitarian reasons and those with permanent residence, may be eligible for the benefits. Immigrants who receive disability-related assistance or benefits and children under 18 years old with permanent residency are also eligible, regardless of their entry date.
Newsom's proposals would revise those CalFresh benefits restrictions.
According to a study from the Food4All Coalition, in partnership with UCLA Center for Health Policy Research, 45% of undocumented Californians face food insecurity.
"We're pushing for a budget that includes over $500 million to be able to feed those who are the hungriest in the state of California," said Santiago.
Newsom has until the end of June to finalize the budget.
With rising food costs, we're having a rally so all Californians, regardless of immigration, can access food!

Great joining @LAFoodBank, @Nourish_CA, @GJLAScoop, @CALimmigrant and the Food4All Coalition! pic.twitter.com/RVaarljKET

— Miguel Santiago (@SantiagoAD53) May 20, 2022
Diputado salvadoreño habla públicamente su homosexualidad
Vídeo de Johnny Wright Sol con su pareja circuló en redes sociales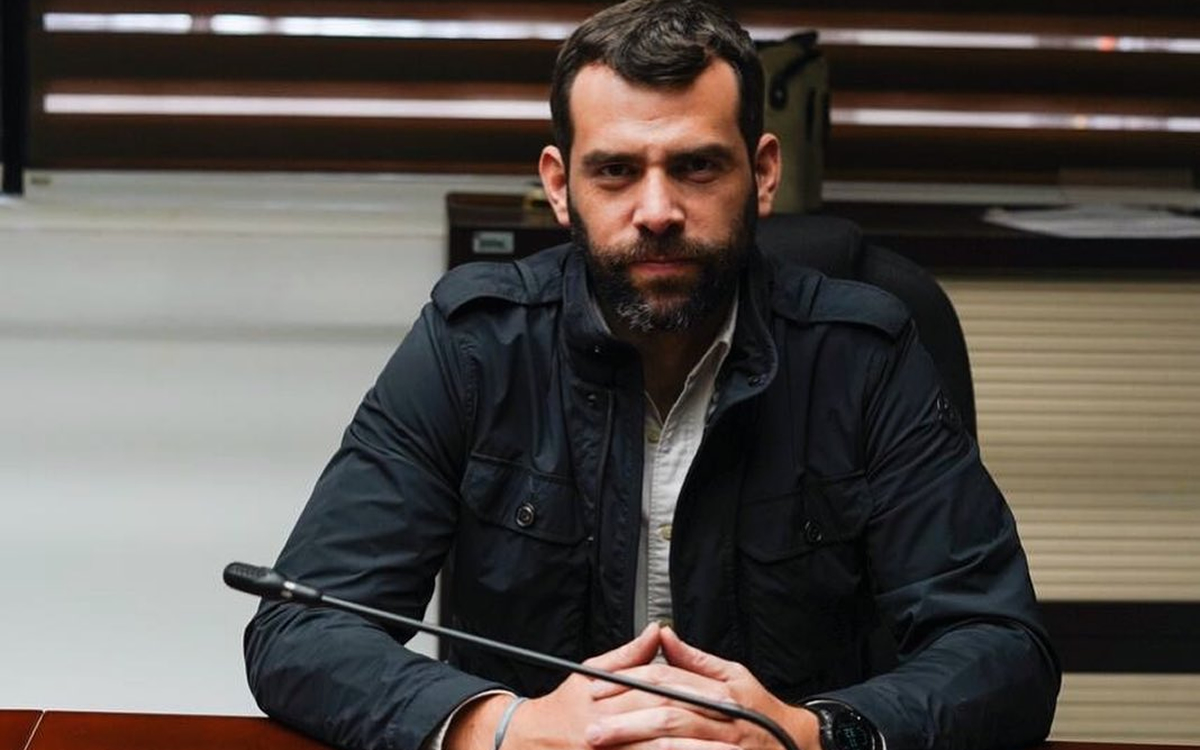 SAN SALVADOR, El Salvador — Circuló en redes sociales el 13 de mayo un vídeo de una entrevista con el diseñador mexicano Kris Goyri, en donde se dieron a conocer unas fotografías con su pareja, el diputado salvadoreño Johnny Wright Sol del partido Nuestro Tiempo, imágenes que al parecer tomaron por sorpresa al diseñador, pues fueron mostradas sin su consentimiento.
En una entrevista del podcast La Tribu en radio Fuego 107.7 mientras el locutor Pencho Duque hablaba con el diputado salvadoreño, trajo el tema a la palestra con mucho respeto, a lo que el político no tuvo problema con hacer unos comentarios al respecto.
Aseguró que hay dos conclusiones primordiales que le surgieron de esta situación, en donde se abordaba el tema de su orientación sexual y de su pareja.
La primera conclusión es que "como sociedad nos distraemos bien fácil, porque pese a la crisis económica y climática que atraviesa el mundo, una crisis social, una sociedad muy violenta y a pesar de todas estas cosas que nos impactan en el día a día, mi orientación sexual era trending topic", expresó Wright.
Hizo hincapié en que debemos reflexionar sobre las prioridades que tenemos como sociedad, dado a toda la situación que se vive como país, es importante tener un ojo realmente crítico con los temas que deben ser fiscalizados.
La segunda conclusión que comentó es que, "hay mucho trabajo por hacer para convertirnos en una sociedad verdaderamente democrática y pacífica en donde se logren los mínimos estándares de convivencia", además mencionó que como partido promueven la tolerancia, pero más que eso, las personas merecen ser aceptadas, "ese es el ideal", agregó el diputado.
Con una sonrisa en el rostro Wright menciona que la pregunta sobre su orientación sexual "nunca había surgido, en el contexto mediático de mi prensa", agregando que no era algo que fuera un secreto o algo que ocultara, "en las imágenes me veo muy feliz con mi pareja", detalla el diputado.
También menciona que la entrevista que le hicieron a su pareja fue "una emboscada", dado que las imágenes presentadas tuvieron que haberlas obtenido del teléfono de alguno de los dos. A esta hipótesis le suma el hecho de haber recibido correo de la compañía Apple, en los cuales se le alertaba que su teléfono había sido intervenido, no descarta la posibilidad que fuera por el spyware Pegasus.
Pero el punto que dejó muy claro es que desde que fue nombrado diputado en mayo del 2021, no ha tenido ningún inconveniente con reconocer o admitir que es un hombre gay, aunque sí reconoce que los temas de su vida personal habían decidido mantenerlo en lo privado junto con su pareja.
Esta decisión fue tomada, dado que ambos son figuras públicas en sus respectivos países, en el caso de Goyri es un diseñador reconocido con 12 años de carrera.
El diputado mencionó sentirse privilegiado en tener una familia que lo quiere muchísimo, tal cual es, como también de tener unas amistades, que en sus palabras les describió como "super cachimbones".
"A mi me tiene sin cuidado toda esa plática en redes", agregó el diputado, pero que lo único que en verdad preocupa es que lo sucedido ha sido un recordatorio para ver lo mal que está El Salvador como sociedad, por lo que esto es un reto de lo mucho que falta por construir.
Triple A: Gas prices continue to set new records
The average price for self-serve regular gasoline in California is $6.06, which is 21 cents higher than last week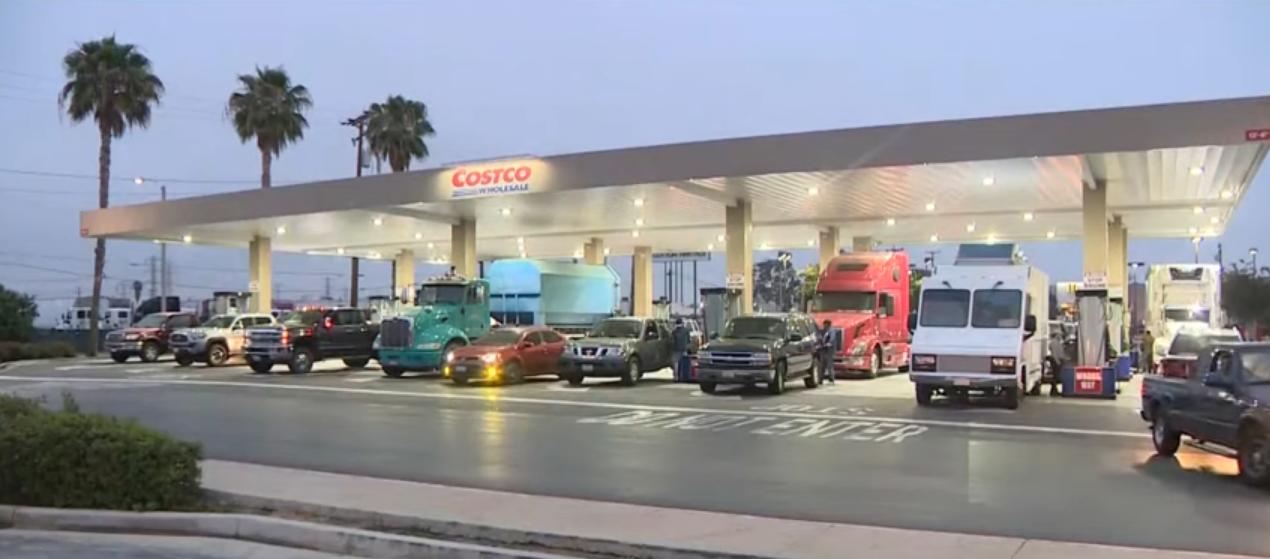 LOS ANGELES – Gas prices throughout the U.S. continue to sent new records, due to inflation, high demand, and high cost of oil. In Southern California breakdowns in two local refineries as well as supply issues are also having a direct impact on pump prices, according to the Auto Club's Weekend Gas Watch. 
The average price for self-serve regular gasoline in California is $6.06, which is 21 cents higher than last week. The average national price is $4.59, which is 17 cents higher than a week ago.
The average price of self-serve regular gasoline in the Los Angeles-Long Beach area is $6.10 per gallon, which is 20 cents higher than last week, 29 cents higher than last month, and $1.92 higher than last year. In San Diego, the average price is $6.02, which is 17 cents higher than last week, 26 cents higher than last month, and $1.87 higher than last year.
On the Central Coast, the average price is $6.04, which is 18 cents higher than last week, 22 cents higher than last month and $1.89 higher than last year. In Riverside, the average per-gallon price is $5.98, which is 17 cents higher than last week, 25 cents higher than last month and $1.89 higher than last year. In Bakersfield, the $5.98 average price is 15 cents more than last Thursday, 21 cents higher than last month and $1.94 higher than a year ago today.
"The reasons for the increase are not just the war and some refinery supply issues, but also inflation and competition for resources to produce diesel fuel, which is about 50 cents more expensive than regular unleaded gasoline," said Auto Club spokesman Doug Shupe. "Memorial Day travel will likely add to the demand for gasoline. The Auto Club expects an 11 percent increase in holiday weekend travel volume compared to last year."
The Auto Club recommends the following tips to save money on gas:
Look into carpooling if you commute a significant distance. Carpooling with one other person cuts commute costs in half, and you can cut your commute costs by two-thirds by carpooling with two other people.
Make sure your tires are properly maintained and inflated to the correct level.
Maintain your car according to the manufacturer's recommendations. Regular service will ensure optimum fuel economy.
Avoid "jackrabbit" starts and hard accelerations. These actions greatly increase fuel consumption.
Slow down and drive the speed limit. Fuel economy peaks around 50 mph on most cars, then drops off as speed increases. Reducing freeway speeds by 5 to 10 mph can increase fuel economy by as much as 14%.
Use cruise control on the highway to help maintain a constant speed and save fuel. However, never use cruise control on slippery roads because you could lose control of the vehicle.
Minimize your use of air conditioning.
Avoid extended idling to warm up the engine, even in colder temperatures. It's unnecessary and wastes fuel.
Remove unnecessary and heavy items from your car.
Minimize your use of roof racks and remove special carriers when not in use.
Download the AAA App to find the cheapest gas prices near you.
The Weekend Gas Watch monitors the average price of gasoline. As of 9 a.m. on May 19, averages are:
Gas prices in LA County hit another record high, averaging $6: