Venice Beach Pride's grassroots appeal
Yes, LGBT people have a place on the Westside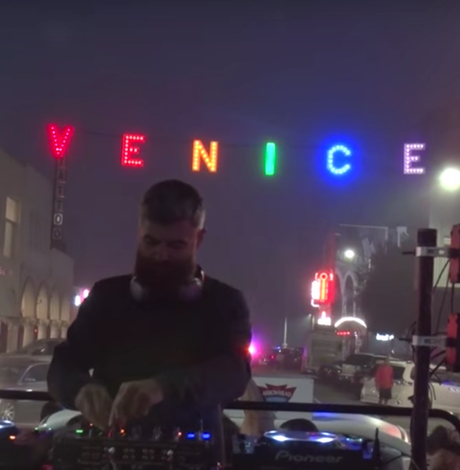 LA Pride's #ResistMarch planning kicked into high gear after the City of West Hollywood announced on April 3 it would provide $1,000,000 to cover anticipated security costs of the nearly four-mile long march. Though there is no size comparison, nor is it competition (#ResistMarch organizers expect to attract 500,000 people), Venice Pride, the upstart Pride on the beach, is giving WeHo a run for its money. And at one-tenth the price.
The new Pride on the beach for Westsiders is looking like a promising alternative to West Hollywood's LA Pride.
"Building upon last year's success, our 13-member board has been hard at work planning an incredible line-up of inclusive events for all ages to enjoy this June 2-3," said Grant Turck, board president of Venice Pride.
Among the many activities is a beach dedication to Bill Rosendahl, the first openly gay person elected to LA City Council. Los Angeles County Supervisor Sheila Kuehl and many other politicos will be in attendance.
"From the dedication of the Bill Rosendahl Memorial Beach to the annual Venice Pride Sign Lighting & Block Party and festival at the world-famous Muscle Beach, a good time is sure to be had by everyone," Turck said, promising there would also be more "surprises" along the way.  DJ Victor Rodriguez, known for his popular Bears In Space event will once again spin tunes for the Block Party.
Venice Pride, in part, emerged as a grassroots response to the shuttering of the last gay bar west of the 405, noted Turck.
"Venice has a huge gay history. It is a symbol of diversity, acceptance, and creativity for so much of the world. There was The Friendship on Channel Road (now a straight bar), Blackies' (now Chinois) and Van Go's Ear on Main Street, Westwinds (now a T-shirt shop) and Match Box on Ocean Front Walk, Big Brothers (now Salt Air) on Abbot Kinney Blvd. and Free People on West Pico Blvd (now Coal & Ice). Over the last several years, we've lost one Westside gay institution after the next."
News of Roosterfish's rumored closure last February left some feeling like gay culture in the area had been erased.
"I was at First Friday, a monthly event held on Abbott Kinney Boulevard last year with a friend. People turn out for it in droves. It was usually an especially grand night at Roosterfish, as the Westside really came together for it. When we realized that the bar would be closing, it felt like we needed to create something that would reinvigorate the recognition that there is a gay community here. Continuing Venice Pride reminds LGBT people that they have a place here on the Westside."
Turck campaigned to secure Historic-Cultural Monument designation for the bar from the City of LA, but was unsuccessful.
Several high-profile corporations have expressed interest in sponsoring the event, including last year's sponsors like SnapChat, Google and others.
West Hollywood Pride has had some controversy, due to its admission price, said Turck.
"In recent years, West Hollywood's LA Pride has forgotten its roots by putting most of its energy into a music festival with a bloated budget that demands expensive tickets. LGBT Pride should be accessible to all with the fewest barriers to inclusion necessary, because the reality is whether young, old, gay, trans, non-binary, masc, fem, average or buff—we are all in this fight together. And our strength comes through the celebration of these differences."
While the Trump administration has caused much worry among LGBT people, Turck remains hopeful.
"The American people have protested before and we're doing it again now. Grassroots movements like the Women's March in D.C. and the upcoming #ResistMarches all across the country are only the beginning. These movements remind us of what is possible when we rise together as one voice united. The present administration forgets their victory was by a minority, and their failure to capture the hearts and minds of the majority will be its undoing," Turck emphasized.
Members of the Venice Pride board will also march in the free #ResistMarch happening on Sunday, June 11.
Lindsey Horvath is the youngest Chair of the Board of Supervisors
Horvath since her election as a Supervisor she has made it clear that she is on a mission to end homelessness in Los Angeles County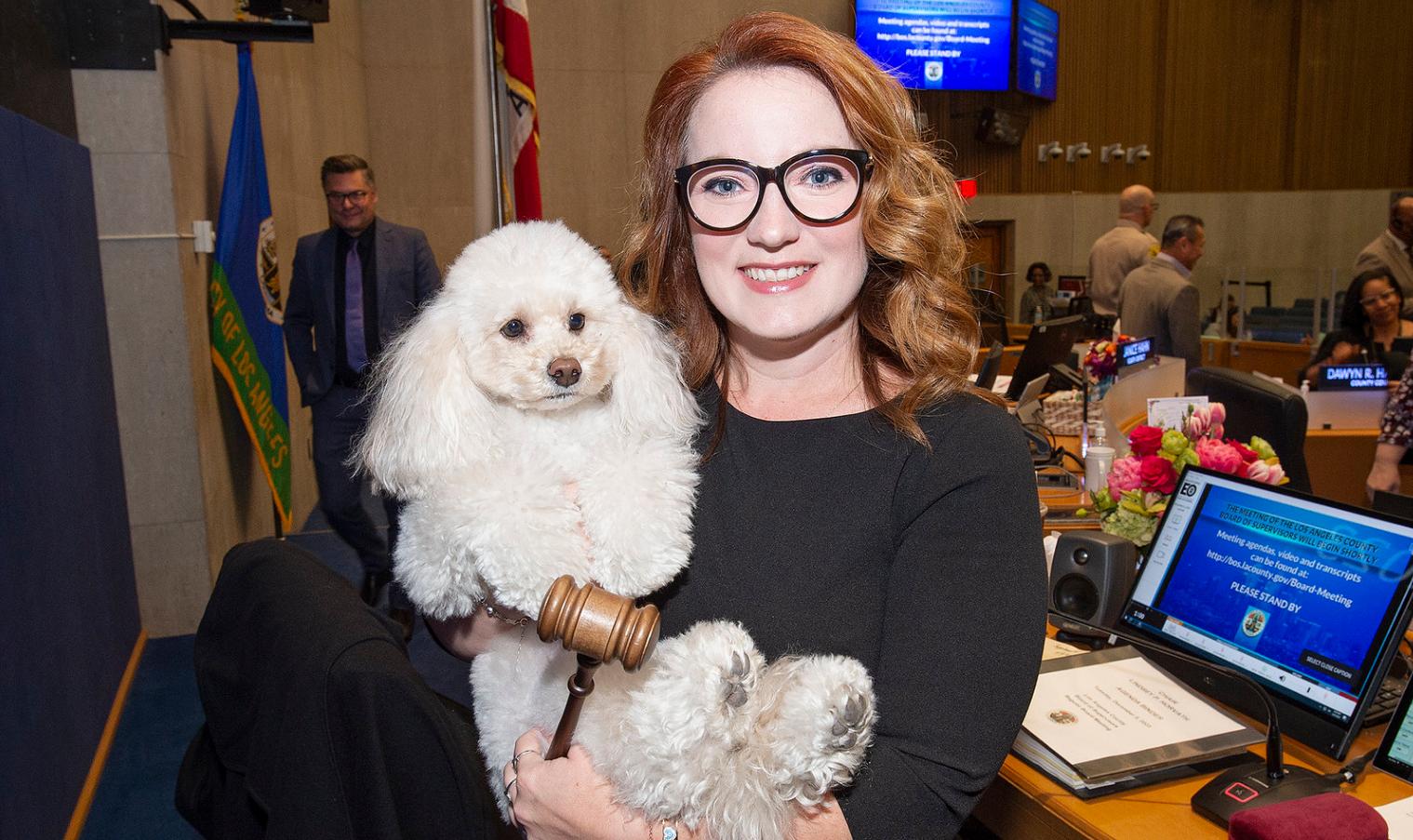 LOS ANGELES – One year after being sworn in to serve as Supervisor for Los Angeles County's Third District, Supervisor Lindsey P. Horvath became the youngest-ever Chair of the Board of Supervisors as she took the gavel Tuesday.
During the Board's reorganization meeting, Supervisor Kathryn Barger was selected as Board Chair Pro Tempore.
In her remarks following her becoming Board Chair, Horvath noted:
"In listening to young people, I am clear that the crisis of the moment is homelessness. From the threat of falling into homelessness because of the rising costs of rent and just living, to the reality of being unhoused while trying to go to school, and never being able to recover from the debt that piles up, the pervasiveness of homelessness in our region is a daily attack on our dream for a better future."

"While homelessness is the crisis of the moment, climate change remains the crisis of our time. No one makes that clearer than our young people, whose commitment to a cleaner, more sustainable future is unwavering."

"But, the most insidious, sinister crisis we face today is the crisis of despair. The rate of suicide is unprecedented, especially among women and girls who face increasingly complicated mental health challenges. Anxiety, depression, and substance use are pervasive."
"This is a moment for urgency. This is a moment for impatience. This is a moment for profound change. We must march forward together and take bold steps to bridge generations and create the change that we so urgently need," she added.
Horvath since her election as a Supervisor she has made it clear that she is on a mission to end homelessness in Los Angeles County. As Third District Supervisor she represents 10 cities and 26 unincorporated communities from West Hollywood to Malibu, Topanga to Chatsworth, and Pacoima to Santa Monica. Her district spans 446.08 square miles and is plagued by homelessness.
There are approximately 69,144 homeless people within the county, and that number is on the rise. 75% of those unhoused individuals do not have any form of permanent housing and are forced to wander from place to place, finding or making shelter wherever they can.
Six out of ten of these unhoused individuals are newly homeless – a reflection of the inequity between rising home prices and stagnant income levels that have left so many in California unable to make ends meet.
This past January, [2023] the Los Angeles County Board of Supervisors declared a state of emergency for the homeless crisis.
"The declaration has allowed us to do two things," Horvath told The Blade. "First, we were able to accelerate hiring. We learned that in the Department of Mental Health, for example, it can take longer than a year for mental health professionals to be hired into the department. That is completely unacceptable. We need to hire people faster to do this work.
"Second, we were also able to expedite contracting. We learned from LAHSA that a contract could be touched up to 140 times before it is finally executed, and funding is able to reach service providers. Obviously, that is unacceptable. We are improving our contracting processes."
Given the new laws attempting to outlaw the existence of the LGBTQ+ community in many Republican-controlled red states across America, young LGBTQ+ people flock to places like Los Angeles with little to no resources to avoid being persecuted for their identities.
When asked how the she intends to deal with the influx of homeless LGBTQ youth pouring into LGBTQ+ safe havens like Los Angeles, Horvath told the Blade that she is prepared to welcome them with open arms.
"We tackled this challenge a lot when I was the Mayor of West Hollywood. We saw a lot of people come to West Hollywood for exactly this reason, and we know that that is not unique to West Hollywood. It's happening throughout Los Angeles County, so we are already providing those services to those who need them. Anyone who comes to our area will be met with support and care."
In a statement released by her office, Horvath detailed her accomplishments over the past year:
Introduced the emergency declaration on homelessness, the foundation for expedited results across the County, and appointed herself to LAHSA where she now sits as Chair.
Introduced protections for renters as essential homelessness prevention, including extending a 4% cap on rent increases for unincorporated Los Angeles County, along with other actions to strengthen the Rent Stabilization and Tenant Protections Ordinance.
Championed environmental action through motions to create a cleaner Santa Monica Bay and to protect our coast from sea level rise and erosion; opened improvements to the Marvin Braude Bike Trail; and today introduced implementation steps for the first comprehensive water plan for the region.
Stood for working Angelenos by authoring motions to strengthen hotel worker protections and created an entertainment business interruption fund. She also supported the WGA and SAG/AFTRA strikes.
Advanced a more inclusive and just LA County by initiating a Jewish Community Safety Plan; rooted out hate and antisemitism in all its forms; and recognized LA County's unofficial "gay beach".
Focused on care for system impacted young people and families by authoring a motion regarding Mandated Supporters, and co-authored a motion to create a Prevention framework for LA County.
As the new Chair of the Board of Supervisors, our message is clear:

This is a moment for urgency. This is a moment for impatience. This is a moment for profound change. pic.twitter.com/9qvgA8YmAe

— Lindsey P. Horvath (@LindseyPHorvath) December 5, 2023