'Maurice' returns to the big screen 30 years later
The Merhant-Ivory classic still packs a punch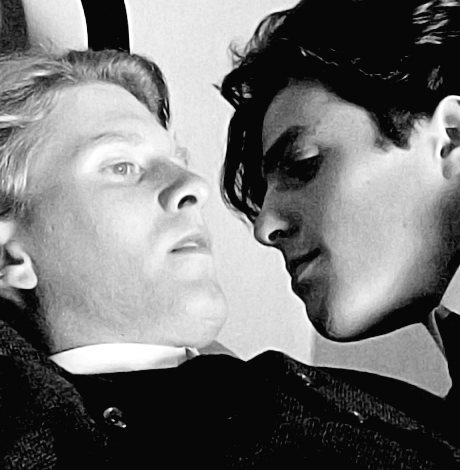 It's been 30 years since "Maurice," the Merchant-Ivory adaptation of E.M. Forster's posthumously published novel of gay love, made its theatrical debut.
A lot has happened across that time span, not the least of it being the rapid gains LGBT rights have made, climaxed by the U.S. Supreme Court's approval of same-sex marriage. Two entire generations of gay men suffered the ravages of a deadly AIDS epidemic. In that context, it is striking to see the film again, given all we have achieved since its release.
On the screen many gay love stories have come in "Maurice's" wake, the most famous being the closeted sheepherder saga "Brokeback Mountain" (2005). But that was a gay love story with an unhappy ending. Those with happy ones like "Maurice" include "Beautiful Thing" (1996), a tale of gay lower middle-class British teenagers, and "Weekend" (2011), about an adult pair of British bohemians. But none have quite the special charge of "Maurice," stemming from its lush setting and aristocratic-commoner breeding.
E.M. Forster (1879-1970) has long been acknowledged as one of Great Britain's greatest writers. But he was largely the subject of academic study until the 1980s, when film adaptations of his work made him popular.
David Lean's opulent adaptation of his best-known work, "A Passage to India," was a considerable success in 1984. It was followed in 1985 by Merchant-Ivory's far more modestly scaled adaptation of "A Room with a View." Both "Passage" and "Room" deal with sexual awakening — producing dire results in the former but highly copasetic ones in the latter. The sight of Lucy Honeychurch (Helena Bonham Carter) suddenly kissed in a sun-drenched field in Italy by a rakishly handsome youth (Julian Sands), proved especially popular below the Mason-Dixon line where bevies of proper "Southern Belles" longed to be likewise ravished.
Beautifully made, perfectly paced and delightfully acted, "Room" was an enormous success.
But Merchant-Ivory's next Forster step would be "Maurice," a love story of a far more intense stripe.
Forster was an intimate friend with the radical and openly gay poet Edward Carpenter, whose life in the English countryside was completely removed from the world Forster resided in. Carpenter and his lover, George Merrill were an inspiration for the book. But the saga of "Maurice" largely reflects Forster's own life and frustration with his class — Carpenter's counter-example coming into view only at the novel's end.
Originally written in 1914, then revised in 1932 and again in 1960, "Maurice" was shown by Forster only to select friends, including Christopher Isherwood, to whom he entrusted the manuscript. Forster, who died in 1970, wanted "Maurice" to be published after his passing. He didn't believe it was possible for such a story to be released in his lifetime. And judging from the largely condescending reviews it received in 1972, it appeared he was right. "Maurice" is not only an "openly gay novel," it's an attack on the class from which he came and the literary culture that thought it knew him.
"Maurice" was greeted with snarky condescension — except in gay political circles where it was heartily embraced.
Merchant-Ivory's decision to create the film was a daring one. With James Wilby, Hugh Grant and Rupert Graves at the apex of their beauty, Merchant-Ivory were not pressed to be "sensational" in the mise en scene. "Maurice" isn't "The Boys in the Band." But it isn't "Sunday Bloody Sunday" (its nearest gay "relative") either. It's a film that's both of Edwardian England and 1987 at the same time.
Forster was exceedingly scrupulous in making his titular hero an intelligent, but in no way "remarkable" man. Obviously well educated, Maurice (James Wilby) is not an intellectual or an aesthete "of the Oscar Wilde sort," as he calls himself after first fully recognizing his gay desires. That isn't clear to him right away. His love for fellow student Clive Durham (Hugh Grant) remains platonic, while edging close to the fully physical. A scene in which his professor (Barry Forster) advises a student reading a classic text aloud to skip a passage concerning "the unspeakable vices of the Greeks," sets up a confrontation with a fellow student (Mark Tandy) who has clearly given into them. When this same student is arrested for coming on to a Royal Guardsman (notorious in their history as hustlers for the rich and famous) and goes to prison for it much like Oscar Wilde, the example of his ruined life is all Clive needs to call off his affair with Maurice.
"What is to become of me," Maurice cries when Clive tells him it's all over (a deeply moving moment beautifully played by Wilby).
He gets his answer when Alec Scudder (Rupert Graves), the under-games-keeper at Clive's estate, climbs through his bedroom window at night and makes love to him. For a gay man of that era, fearful of his own desires as much as the wrath of society, this is the ultimate sexual fantasy. Yet as "fantastic" as it might seem, Forster takes it quite seriously. Because of his love for Scudder, Maurice will not simply "get over" his tortured semi-affair with Clive, he will turn his back on British society and, as Mark Twain would say "head off for the territory." This is what Edward Carpenter did.
But it isn't the route Forster — the man himself — took. For rather than head to the country, Forster found his own "Scudder" in town — a policeman named Bob Buckingham. That Buckingham was married didn't complicate matters, as his wife was apparently amenable to her husband having his novelist as a love "on the down low."
It might have been interesting (though obviously less romantic) had Forster contrived an ending to Maurice directly in line with his own life. But in the course of writing the book he made a number of significant alterations that explain why he didn't do so.
Originally, Forster penned an epilogue depicting a meeting between Maurice and his sister Kitty some years later. Alec and Maurice have by now become woodcutters. He doesn't explain it fully to her, but it becomes clear to Kitty why her brother disappeared. This portion of the novel would have underlined the extreme dislike that Kitty feels for her brother. The epilogue ends with Maurice and Alec in each other's arms at the end of the day, discussing seeing Kitty and resolving that they must move on to avoid detection. Happily, for gay audiences, Foster eschewed this melodrama.
A typical critics reaction was Roger Ebert's review of the film; he declares the ending impossible to believe since Maurice and Alec are from different classes and, he surmised, in that era would never have spoken much less formed a life together.
Clearly, critics like Ebert failed to understand Forster's point, which is echoed not only in his own life but that of other gay artists of his era.
W. Somerset Maugham's lovers, Gerald Haxton and Alan Searle, were both from the lower middle classes. Likewise Terence Rattigan's lover, Michael Franklin.
Rattigan recognized the genius of a lesser class, playwright Joe Orton, whose "Entertaining Mr. Sloane" he praised. Orton, precisely the sort of lower class "lout" that attracted Rattigan sexually, was thoroughly committed to writing "well-made plays" in the Rattigan manner — though sexually radical in content. Rattigan said his ideal audience was a figure he called "Aunt Edna," and in tribute Orton created "Mrs. Edna Welthorpe," a comic persona he used to write cheeky letters to people regarding their "goods and services." Had Orton not been murdered by his mentally unbalanced lover, Kenneth Halliwell, he might well have followed Rattigan's example and ventured into the cinema.
A lot has happened since 1987. Not just that Ismail Merchant — Jim Ivory's partner in life and art — has died (as a result of an ulcer operation) but legions of gay men died in an AIDS epidemic that, when "Maurice" was first released, was just getting its full head of deadly steam. People like Maurice and Scudder died by the score — Denholm Elliot, who played the doctor that advises Maurice, among them.
Yet the love of Maurice and Scudder persists among gay men even today. We are, all of us, either waiting by a bedroom window or climbing up a ladder into one, in a world that Forster could never have dreamed possible.
Merchant-Ivory's film reminds us that though he's been dead for 46 years, E.M. Forster is still very much alive in us all.
Cohen Media Group has re-mastered 30 films by the legendary Merchant Ivory Productions, including Maurice, which is set for release in select theaters this month.
Black Deafhood: A journey at the intersection of sexuality, disability, race
Gallaudet's Bobbi-Angelica Morris on their activism and art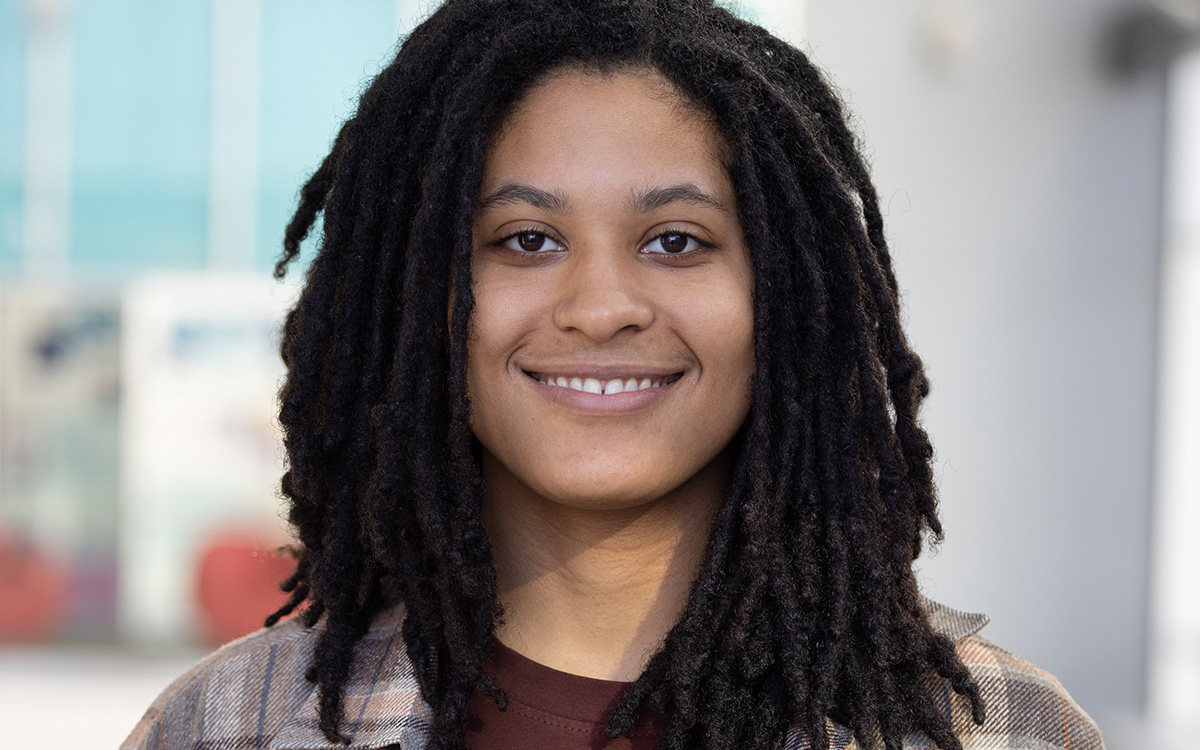 Editor's note: One in four people in America has a disability, according to the CDC. Queer and Deaf/disabled people have long been a vibrant part of the LGBTQ community. Take two of the many queer history icons who were disabled: Michelangelo is believed to have been autistic. Marsha P. Johnson, a hero of the Stonewall Uprising, had physical and psychiatric disabilities. Today, Deaf-Blind fantasy writer Elsa Sjunneson, actor and bilateral amputee Eric Graise and Obama administration Assistant Secretary of Labor for Disability Employment Policy Kathy Martinez are just a few of the people who identify as queer/Deaf/disabled. The stories of this vital segment of this queer community have rarely been told. In its series "Queer, Crip and Here," the Blade is telling some of these long unheard stories.
"My 'coming out' story looks more like me telling someone my favorite cookie flavor is chocolate chip," Bobbi-Angelica Morris, a Gallaudet University graduate student, activist, poet, photographer, videographer and visual artist, told the Blade, "than an emotional roller coaster."
"I've always embodied this carefree energy pertaining to who I am, what my purpose is, and how I show up for others," added Morris, who is Deaf/Hard of Hearing and identifies as a Black, nonbinary, queer and abolitionist artist.
Earlier this year, Morris, 23, received the Mary Bowman Arts in Activism Award from the National AIDS Memorial, the San Francisco organization that displays the internationally acclaimed AIDS Memorial Quilt.
Over the phone and in email, Morris spoke with the Blade about a range of topics – from her "Deafhood" to how she felt safe at a queer Halloween party.
Morris, who uses she/they pronouns, grew up in different parts of the East Coast. They spent most of that time in Richmond, Va.
"Growing up, most of the people around me would ask if I was gay," Morris said, "because I fit into the stereotypical realms of present day msc [masculine] presenting dykes."
"No one questioned me when I actually came to terms with my queer identity," they added.
Before enrolling in Gallaudet, Morris spent most of their time as a student with hearing people in schools, where most teachers and students didn't communicate in American Sign Language (ASL). Morris was the only Deaf student in their classes until they graduated from the University of Virginia in 2022 in Charlottesville. There, they majored in global development studies and minored in ASL with a concentration in disability studies and community development.
Growing up, Morris didn't know about ASL or the creativity and history of Deaf culture.
"It wasn't until I was in elementary school," Morris said, "that an audiologist said I qualified for hearing aids."
In their poetry, Morris, who speaks and signs their work, reflects on their family and their experience of being Deaf.
"I reflect on my own Deafhood:/ my playground fights/ with uneducated parents," Morris writes in a poem, "When little Black Deaf girl doesn't hear someone speak to her,/that someone thinks little Black Deaf girl is disrespectful."
Like many Deaf/Hard of Hearing people, who go to school when they don't know American Sign Language, and there are no ASL interpreters, Morris felt isolated.
"I had no knowledge of the Deaf community or of Black Deaf history," they said.
Some in Morris's family and community couldn't accept that Morris is Deaf. "Some, not out of maliciousness, prayed for my healing," they said.
What Morris calls her "Black Deafhood," has been a long journey at the intersection of sexuality, Deafness, disability, Blackness, gender, activism, and art.
Deafhood is a "journey that a Deaf person undertakes to discover his, her or their identity and purpose in life," according to a Deafhood Foundation statement on deafhood.org.
Hearing people often perceive of Deafness as a disease that should be cured, and of Deaf people as incompetent, second-class, less-valued, citizens.
Just as coming out helps queer people to affirm their sexuality and connect with the LGBTQ community and history, Deafhood empowers Deaf people to have pride in themselves – to connect with the Deaf community, history and culture.
As it often goes with finding and loving your queer self, Deafhood is a process.
In middle school, Morris watched "Switched at Birth," the popular TV series. The teen and family drama features Deaf and hearing actors and scenes in ASL.
The show jump-started Morris's interest in Deafness and the Deaf community. "But, I still didn't understand my connection [with the Deaf community]," Morris said.
Curious to discover something about Deaf culture, Morris started an informal class – a club. There, they and their friends learned signs from YouTube videos.
At the University of Virginia, Morris took a sign language class. They studies abroad for a time in India.
At Gallaudet, Morris began to feel connected to the Deaf community. They are a student in the Master of Social Work program at Gallaudet's School of Civic Leadership, Business, and Social Change. Morris will graduate with an M.S.W. degree in 2024.
They are equally committed to making art and activism – to working for social justice for Black, Deaf/disabled, queer, and other marginalized groups. A love of art and social change is etched in their bones.
"I am an abolitionist and an artist," Morris said, "I cannot be one without the other."
Their abolitionist identity is connected to how they experience intersectionality. Morris sees their life as connected "to the movement for total liberation of all our people, beings, and non-beings in this present day and beyond," they said.
Because they are an artist, they have a responsibility to use their skills to educate, inspire and protect "everyone and everything that abolitionists fight for daily," Morris said.
From early on, Morris loved being creative. During an unstable childhood, art helped Morris to express their feelings.
Fortunately, art ran in Morris's family. "My bio-mom is an amazing artist," Morris said, "so we would draw things together."
Later, Morris's god-mom gave Morris materials that sparked their interest in painting and photography.
In middle school, Morris got into spoken word poetry when one of their Boys and Girls Club mentors showed them a spoken word video. At the University of Virginia, Morris participated in poetry slams. In their Gallaudet social work program, they impressively deploy their artistic and activism chops.
Their advocacy projects are numerous. Morris is developing ASL G, a non-profit organization. The group's mission "is to develop community garden coalitions and programming for art and health wellness through disability justice," Morris said.
Morris was the former creative outreach coordinator of VOCA, a non-profit that supports BIPOC, Deaf artists.
"I have family members that have been incarcerated," Morris said. "Because of that, I want to fight the injustice of the prison industry and mass incarceration."
Morris is the president of Students Against Mass Incarceration (SAMI), a student club at Gallaudet.
Ableism, audism (discrimination against Deaf people), homophobia and racism are issues for Morris. "The white presence is prominent in many institutions," they said, "often they're predominantly white."
Morris likes being a Gallaudet student. But, "there's a lack of racial competency at Gallaudet as there is in the whole of America," they said.
The queer community has provided safe spaces for Morris.
Once, Morris and their partner attended a queer Halloween party in Charlottesville. "Half the people in attendance knew or were learning sign language," Morris said. "I think it was then that I realized how connected the queer community was in ensuring no one was left out."
Morris went to the party as Beast Boy, and their partner went as Raven from Teen Titans.
Follow Morris on Instagram @Blckrainbow5