'No history, no equality' VIDEO
Why FBI documents, attic curios and LA's Gay Girls Riding Club matter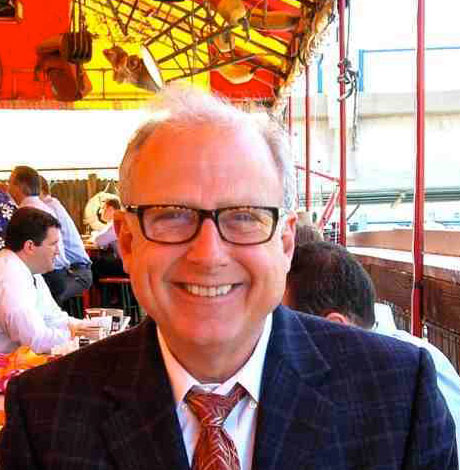 There's a fear afoot in America. LGBT people have made much progress but are still second-class citizens in many respects. Now, under Donald Trump, there appears to be an intentional effort to virtually render LGBT people invisible.
And while political and legal activists are jumping into the chaotic fray, a group of archival activists is working furiously against the clock to collect and preserve LGBT historical documents and memorabilia before time runs out.
The surprise the archives reveal is a creative resistance underneath the pall of stigma and persistent intimidation, juiced with an irreverent humor that invented "camp" and pop art.
In 1961, Frank Kameny and Jack Nichols established a Mattachine Society chapter in Washington, D.C. With others, including courageous out lesbian pioneers such as Lilli Vincenz  and Barbara Gittings, they daringly protested bias, carrying signs reading, "Gay is Good" and "Stop FBI Homophobes." Federal anti-gay witch hunts were commonplace after President Dwight D. Eisenhower authorized anti-gay discrimination in his infamous April 27, 1953 Executive Order 10450. Those signs and other historic LGBT memorabilia are now housed as "American Treasures" in the Smithsonian Institution.
After Kameny died in 2011, gay public relations consultant Charles Francis, Pate Felts and Gay and Lesbian Activists Alliance President Rick Rosendall re-launched the Mattachine Society of Washington with the new mission to be archival activists and find original archival documents demonstrating the government's "malicious persecution," Francis told the Los Angeles Blade.
Documents show a purge of an estimated 7,000 to 10,000 gay and lesbian federal employees in the 1950s alone. And transcripts of closed-door congressional testimony by Central Intelligence Agency director Roscoe H. Hillenkoetter posit gays as national security risks. "[T]he moral pervert is a security risk of so serious a nature that he must be weeded out of government employment wherever he is found," Hillenkoetter said. "Failure to do this can only result in placing a weapon in the hands of our enemies and their intelligence service, and the point of that weapon would probably be aimed right at the heart of our national security."
Gay historian David K. Johnson discredits that myth, pointing to a failed Russian attempt to recruit famed columnist Joseph Alsop. "It's a strong example of a gay person resisting blackmail, of which there were many examples in the '50s. In fact, there are no cases of a gay man or lesbian American citizen succumbing to blackmail by a foreign power – none," Johnson told the Blade.
Francis and the Mattachine Society, with the pro bono assistance from attorneys at McDermott, Will & Emery, have filed a lawsuit in U.S. District Court to force the Justice Department and FBI to comply with longstanding Freedom of Information requests for documents associated with the Eisenhower executive order.
Francis is featured in a Yahoo News documentary entitled "Uniquely Nasty: The U.S. Government's War on Gays," reported by chief investigative correspondent Michael Isikoff. It includes "never-before-seen government memos by legendary FBI director J. Edgar Hoover (read by George Takei) and John Steele, a top lawyer for the U.S. Civil Service Commission (read by Matt Bomer) asserting that gays were 'not suitable' for federal employment" because of their sexual perversion."
The toxic animus "starts out with concerns about gay people being able to be blackmailed, but it grew to revulsion and then morphed into suitability and stretches over seven presidencies from Eisenhower through Reagan and didn't really end until President Clinton put an end to it with an executive order," Francis told NPR in 2015.
"Gay and lesbian history is so often deleted, sealed, destroyed. The letters are burned. So our biggest fear is more destruction of documents and trying to put a stop to it now so that historians will have this record of a time of huge upheaval and transition."
The archival activists are also seeking individual treasures locked away or forgotten in attics or an old uncle or aunt's storage facility—letters, posters, and cultural curios that illustrate the real lives, struggles and fights of LGBT people in the 1950s and 1960s.
"We need this material so historians and others can use them in our fight for LGBT equality," says Francis. "These anti-LGBT laws are not based on anything rational. They're based on bigotry and ignorance—and that's unconstitutional. You can't discriminate just because you hate somebody."
One of their greatest discoveries was uncovered at the Reagan Library in Simi Valley by Francis and Pate Felts. In folders marked "Hospitals" (not "AIDS"), they found documents showing how Nancy Reagan rebuffed her "dear friend" Rock Hudson's pleas for help after the movie star was admitted to a Paris hospital with AIDS in 1985. Buzzfeed reported the story, complete with the telegram from Hudson's gay publicist, Dale Olson. The story was an instant corrective to Hillary Clinton's erroneous comment that Nancy Reagan had been a "very effective, low key" advocate for HIV/AIDS. A fast backlash ensued and Clinton apologized.
But not all discoveries are explosive, vile or vindictive. Recently, the Mattachine team worked with ONE Institute and the UCLA Film Archives to uncover stories that might otherwise remain buried. Stories such as the 1961 22-minute film "A Roman Springs on Mrs. Stone," directed by Connie B. DeMille, aka Ray Harrison of the Los Angeles-based Gay Girls Riding Club (GGRC)—a film preserved by filmmaker Pat Rocco.
With help from Michael Oliviera at ONE Institute, Francis also discovered the GGRC "Aware" newsletters. GGRC was Harrison's "brainchild," starting out as a bunch of guys, sometimes a gal or two, who loved to go horseback riding on top of Beachwood Drive in Hollywood or at Griffith Park. But Harrison got the idea to produce gay drag satires of famous movies to be screened in Hollywood gay bars. "Made on $2 budgets, everyone pitched in and helped, and got drunk, and made love, and were very 'gay.' DOZENS of handsome young gay men made themselves 'available' to be in the films, but it was Warren Fremming ("Frieda") who 'starred' in most of the films. His Bette Davis in 'What REALLY Happened to By (sic, Baby) Jane' is nothing short of miraculous high camp at its most outrageous," reads one document.
"A Roman Springs on Mrs. Stone" premiered on June 6, 1961 at the Grand Prix, 8204 Beverly Boulevard (at N. La Jolla Ave). In addition to the film, the evening featured a buffet dinner and a live show "direct from the Black Cat in San Francisco – starring Jose!" Jose was famous entertainer Jose Sarria who sang "No Camping" (on Velvet Records) – "America's newest party-fun record." Though not noted, at the time Sarria was collecting 6,000 signatures to run for a seat on the San Francisco Board of Supervisors, the first openly gay candidate for U.S. public office.
"A Roman Springs on Mrs. Stone" screened at The Apache and elsewhere, drawing up to 400 people. And though spoofs, Francis says, "you can see these films had movie-makers who understood film. They understood the vocabulary of silent character development. It makes you wonder what studio they worked for back in the day."
Indeed. Oscar-nominated and Emmy-winning cinematographer James Crabe, who died of AIDS in 1989, was a GGRC member.
There were hints of the harsh every day reality outside the campgrounds. The largest advertiser in GGRC's "Aware" newsletter was a 24-hour bail bondsman. "It was a hard life in many ways because they were all criminal – considered criminal by the law – considered insane, mentally ill and damned," says Francis in commentary on a Mattachine-produced video. "So they were creating their own island of self-worth up there in the Hollywood Hills. And we should not forget about it."
GGRC parties were like a giant boa-and-glitter-on-foam middle finger to the cruelty outside the gay bar or private residence. Hollywood insiders knew about the "beefcake" closet-open Hollywood pool parties thrown by actors such as Randolph Scott and Cary Grant, Rock Hudson, and Liberace with guests such as "Perry Mason" actor Raymond Burr, Tab Hunter and Troy Donohue – and everyone's best gal pal, Natalie Wood.
But the subculture of the GGRC parties were camp and "low class" by design, on the cusp of the 60s counter-cultural movement. Actors in "A Roman Springs on Mrs. Stone" did the "Twist" before Chubby Checker appeared on the "Ed Sullivan Show" to popularize the dance craze.
These are the gays about whom intellectual Susan Sontag, a quasi-closeted bisexual, wrote in her famous essay "Notes on Camp" in 1964. "Not all homosexuals have Camp Taste. But homosexuals, by and large, constitute the vanguard – and the most articulate audience – of Camp," she wrote. "Homosexuals have pinned their integration into society on promoting the aesthetic sense. Camp is a solvent of morality. It neutralizes moral indignation, sponsors playfulness."
"Camp provided this marginalized population with a mocking weapon against the defining hierarchies of hegemonic straight culture. It was a subversive code understood by its adherents and practitioners," wrote Joe A. Thomas in his essay "Pop Art and the Forgotten Codes of Camp." "Thus, many critics and views 'in the know,' both straight and gay, were able to discern Pop Art's camp subtext."
This is just a smidgen of what the archival activists are trying to find and preserve.
"The history of lesbians and gays is very important in that it's been invisible in the past," says V. L. Cox, a lesbian artist and activist in the Mattachine video. "They want to take us back, to control us, to put us back in the closet, put us back in the shadows again. And it's very important the people know about the history of gays and lesbians to where that does not happen again. We cannot allow that to happen."
"We need to insist on our own history. We need to discover our history," says Francis. "No history – no equality."
—    For more information, visit the Mattachine Society of Washington D.C.
Anti-LGBTQ activist Judith Reisman dies at age 86
There was the time she appeared on the Liberty Counsel's radio show to declare that all gays are inherent pedophiles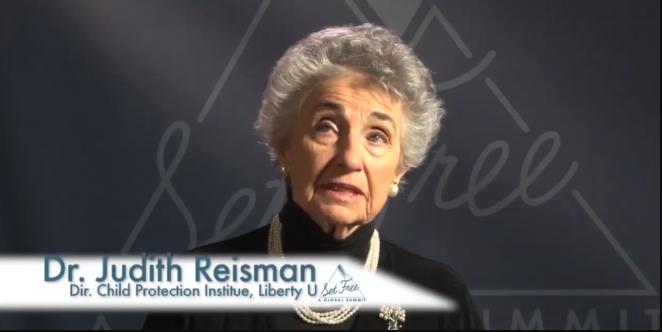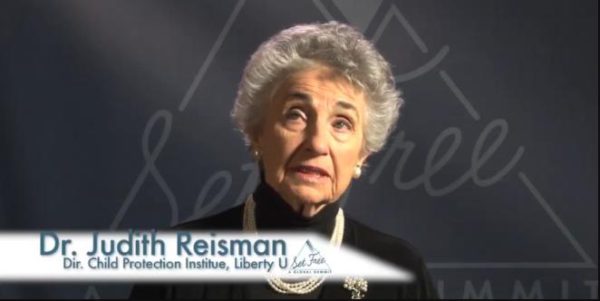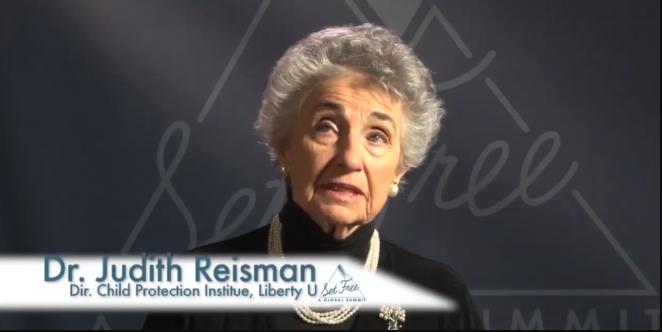 Editor's note: Judith Ann Reisman was a vocal opponent of women's reproductive rights, LGBTQ rights and known for her criticism and condemnation of the work in sexual studies of Dr. Alfred Kinsey. Reisman, a prominent conservative, has been referred to as the "founder of the modern anti-Kinsey movement."  New York-based LGBTQ journalist, activist and blogger Joe Jervis covered her for over a decade on his widely popular blogsite Joe.My.God.
By Joe Jervis | Longtime JMG readers will recall Reisman's anti-LGBT claims as a regular feature here going back a decade or so. There was the time she appeared on the Liberty Counsel's radio show to declare that all gays are inherent pedophiles:
We know that pedophilia, which was the original Greek they say it's 'love of' but of course it isn't, it's 'lust for' boys. And there's a strong, clear, cross-cultural, historical reality, people don't want to do deal with, but the propaganda has been loud and strong to deny the fact, the aim of homosexual males and now increasingly females is not to have sex with other old guys and get married but to obtain sex with as many boys as possible. That's the reality.
There was the time she called for a class action suit against groups that advocate for safer sex:
The reality is that condoms are manufactured and approved every day for natural, vaginal sex, not anal "sex." They are not effectively designed to protect from disease those people who engage in sodomy. Such a lawsuit should target the AIDS Healthcare Foundation, Planned Parenthood and a myriad of teachers and school systems, too many to count, that have taught that anal "sex" (traditionally termed "sodomy" or "buggery" under British-based legal codes) as not so different than natural coitus. Due to the lies that have told, people who practiced sodomy are under the tragically mistaken notion that a condom is effective protection from disease.
There was the time she went to Jamaica to advocate for keeping homosexuality criminalized:
American Religious Right leaders Mat Staver and Judith Reisman are scheduled to be featured speakers at a conference in Jamaica this weekend hosted by a group that has been working to preserve the country's criminal ban on consensual gay sex. The annual conference, hosted by the Jamaica Coalition for a Healthy Society, will focus on how "[c]ontemporary society has become increasingly hostile to the traditional definitions of marriage and family" and Staver.
There was the time she blamed the demise of "Don't Ask, Don't Tell" on a rise in reported sexual assaults in the military:
Why is the best-kept military secret that most soldierly sexual assaults are now definitively homo, not heterosexual, male-on-male sexual exploitation? While men are statistically more loathe to report their sexual victimization than are women, 10,700 male soldiers, sailors and airmen in 2010 actually reported their sexual assaults. What this means is not totally clear, since men are cannot technically be raped, despite the term being regularly used in the recent hearings on the matter.
There was the time she compared activists against school bullying to Hitler Youth:
Both the GLSEN youth and the Hitler Youth were trained to be revolutionary leaders of the brave new world order. GLSEN school clubs and their teacher sponsor/trainers are now funded by major corporations and by some state funds. GLESN's Day of Silence and "GAY ALLY!" pledge cards for kindergartners and other children (left) are direct assaults on traditional parental, American values. German children's literature historians document Hitler's pioneering ban of both the Ten Commandments and biblical stories from Nazi school texts in favor of coarse and violent tales that ridiculed religious believers and their values.
There was the time she was condemned by the Anti-Defamation League:
Holocaust analogies generate headlines and get attention, they do little in the service of truth, history or memory. When [Peter] LaBarbera and Reisman suggest that gay, lesbian, bisexual and transgender people are "demonizing [Christians] like the Nazis used to do to the Jews," they undermine the historical truth of the Holocaust as a singular event in human history that led to the murder of six million Jews and millions of others. Holocaust comparisons are deeply offensive and trivialize and distort the history and meaning of the Holocaust.
And let's close with this notation from Rational Wiki:
Reisman is a supporter of Scott Lively and his completely insane screed, The Pink Swastika. She has claimed that she believes that a homosexual movement in Germany gave rise to the Nazi Party and the Holocaust. She enthusiastically and unconditionally endorses criminalization of homosexuality, despite the fact that homosexuals were were one of the Nazis' target groups for annihilation. Reisman has claimed that the homosexuals employ recruitment techniques that rival those of the United States Marine Corps to transform innocent children into raving homosexuals.
Reisman, passed away on Friday, April 9, 2021, two days before her 86th birthday. From the magazine of the far-right John Birch Society:
Like Judith the Biblical heroine, Dr. Reisman was fearless and stood against the great powers of the world in our time. When her countrymen were ready to surrender to the mighty Assyrian army, the Biblical Judith, trusting in God, walked into the enemy camp — and walked out with the head of Holofernes, the Assyrian general, thus saving her people. Likewise, Judith Reisman repeatedly, over the past several decades, strode into many hostile enemy camps around the world — colleges, universities, legislative bodies, media outlets — to speak truth to power and to expose vile works of darkness.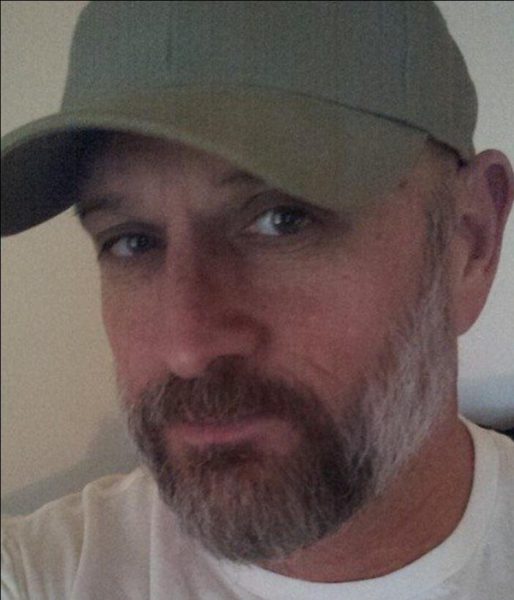 Joseph "Joe" Jervis is an American blogger and writer based out of New York City. He is the author of Joe.My.God., a personal blog which, since he first posted on April 27, 2004, has primarily covered LGBT news and opinion.
The preceding article was originally published at Joe.My.God and republished by permission.
The Bay Area Reporter turns 50- Congrats from the Los Angeles Blade
The Los Angeles Blade congratulates the publisher, editor, and staff of the The Bay Area Reporter on its Golden Anniversary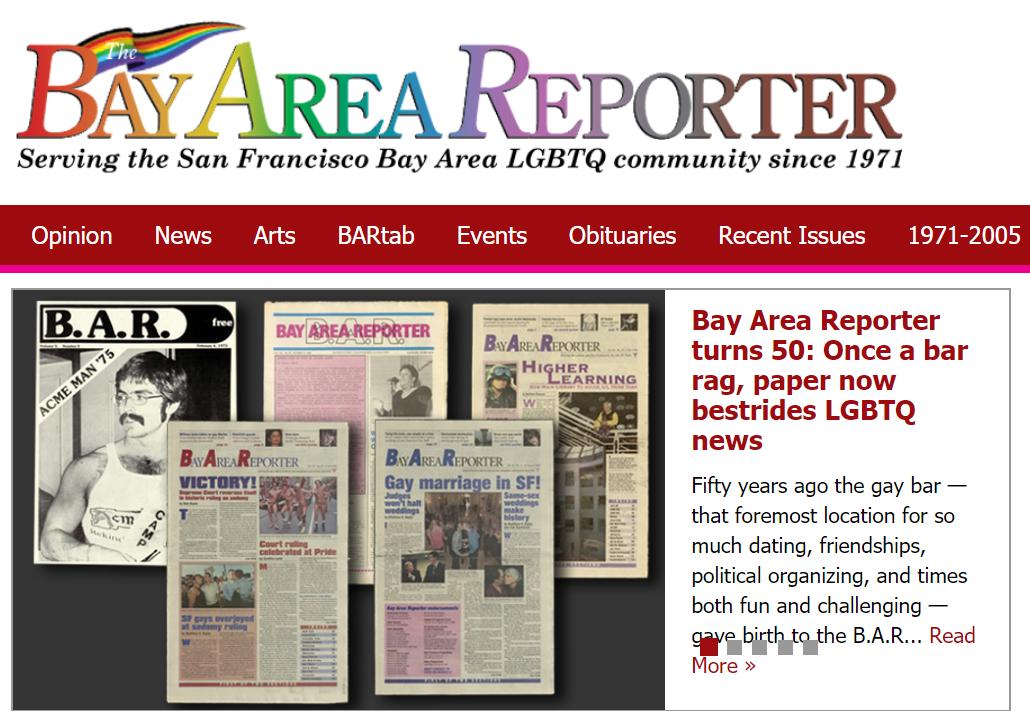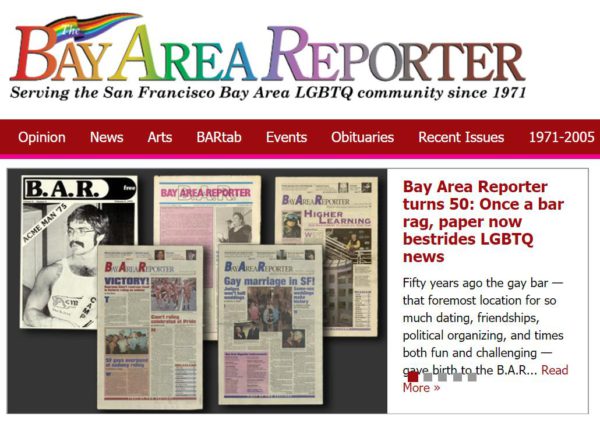 SAN FRANCISCO – An important and critical voice for the LGBTQ+ community in Northern California turns 50 this Spring as the venerable LGBTQ+ newspaper, The Bay Area Reporter, commences its fifth decade of service to San Francisco and the greater Bay Area.
Not unlike the beginnings of the Los Angeles Blade's sister publication, The Washington Blade, which celebrated its 50th anniversary in 2019, the Bay Area Reporter traces its roots to an ad hoc distribution- in B.A.R.'s case atop cigarette machines in the city's gay and lesbian watering holes.
Since then according to Michael Yamashita, a gay man who has been the paper's publisher since 2013, the paper has never missed an issue deadline — not even when threatened by the Loma Prieta earthquake in 1989.
The Los Angeles Blade congratulates the publisher, editor, and staff of the The Bay Area Reporter on its Golden Anniversary of service to the LGBTQ+ community.
Read B.A.R.'s own coverage of its 50th here: https://www.ebar.com/index.php?id=303476
S.F. Jewish and LGBTQ icon Al Baum dies at 90 after 'full, rich life'
You have to be willing to do it yourself or you're just being hypocritical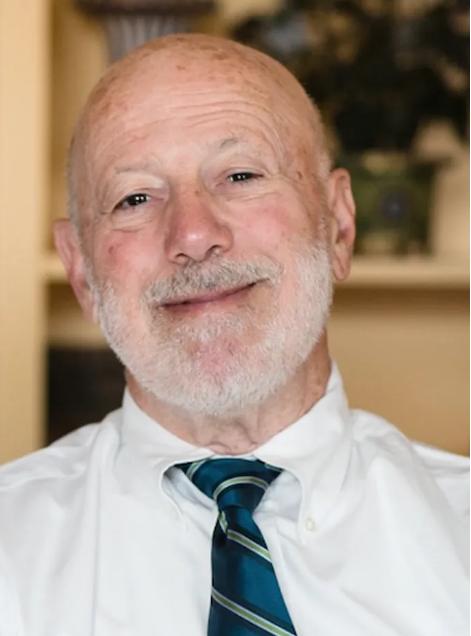 By Maya Mirsky | SAN FRANCISCO – Alvin H. Baum Jr., a philanthropist and activist known as Al to his friends and admirers, died March 28 at home in San Francisco. He was 90.
"Al lived a full, rich life," his husband, Robert Holgate, told J. "Through his example of giving, he taught many how to live, love and give back,"
As a philanthropist, Baum was a generous donor to Jewish and LGBTQ causes, the arts, civil liberties, and a host of other causes and interests. In 2019, the S.F.-based Jewish Community Federation awarded Baum its Robert Sinton Award for Distinguished Leadership, and a J. profile at the time painted a full picture of his background and his longtime activism on multiple fronts.
Born into an affluent Jewish family at the height of the Great Depression, Baum grew up mostly in Highland Park, which in the 1930s was emerging as one of Chicago's most prosperous Jewish-identified suburbs. He went to Harvard University as an undergrad and again for law school, then spent two years in the Army, in Berlin, during the Korean War.
Upon his return, he visited San Francisco to see how he liked it; at the time, he was living his life as a closeted gay man. He came out publicly in 1975, when he was in his 40s and living in San Francisco. It was a momentous step and not really planned.
"You know they say, 'When you're drowning, your whole life passes before your eyes?'" he said in an interview with OUTWORDS, an LGBTQ history archive, in 2017. "Well, it was like that. But I had been telling people, friends, that they should come out. And I wasn't. I said to myself, 'You have to be willing to do it yourself or you're just being hypocritical.'"
From there he became an activist, working with the ACLU and Lambda Legal and many other organizations. Also, he worked as a city planner and attorney for many years and then, late in life, began a third career as a therapist, getting a degree from UC Berkeley in social work. In later years, with his husband, whom he married in 2014, he devoted himself to philanthropy.
Baum served on the boards of many organizations, including S.F.-based Jewish Family and Children's Services, the Fine Arts Museums of San Francisco, the ACLU of Northern California, and the Lambda Legal Defense and Education Fund. He also founded the Federation's gay and lesbian task affinity group. He was a founding member of the New Israel Fund, and has been an active supporter of LGBTQ senior organization Openhouse. In 2014, he served as grand marshal of the San Francisco Pride Parade, accompanied by Holgate.
Baum was a longtime member of Congregation Sha'ar Zahav in San Francisco. Holgate said details of a celebration of Baum's life and a shiva would be forthcoming.
Maya Mirsky is a staff writer for J. The Jewish News of Northern California and is based in Oakland.
The preceding article was published by J. The Jewish News of Northern California and was republished by permission.