Why aren't gay men getting a meningitis vaccination?
Prevention is widely available and nearly 100 percent effective
Say there was a disease out there that was mostly fatal, often debilitating, and could cost you your arms and legs — but there was also a vaccine available to help make sure you get it.  You'd want the vaccine, right?
Well, meningitis is that disease. And there is a vaccine for it. Yet, despite an ongoing outbreak among men who have sex with men (MSM) in Southern California, only 27 percent of MSM in Los Angeles County report getting the vaccine, and an additional 29 percent don't know if they have been vaccinated.
Those are just a couple of the facts we discovered in a study published by our Southern California HIV/AIDS Policy Research Center the week of March 27. The information is both troubling and telling—and prompt us to urge all gay and bisexual men, as well as any individual living with HIV, to get vaccinated—and do it now.
The California Department of Public Health declared an outbreak of invasive meningococcal disease (the "official" name of meningitis) in Southern California in March 2016 that has primarily affected MSM. Since then, 27 individuals have been infected in Los Angeles, San Diego, Orange, and Ventura counties—most of them gay and bisexual men. Two men have died. The outbreak is ongoing. And this isn't the only outbreak we've seen in recent years. In a 2014 outbreak in Los Angeles, three gay men in their 20s died as a result of being infected.
Meningitis is a particularly nasty illness. Depending on the strain, up to 70 percent of those who are infected can die. In addition, meningitis can lead to loss of limbs, hearing impairment, and central nervous system and kidney failure. One in five survivors of meningitis experience serious lifelong health issues.
The good news is that we have a vaccine that is 85 percent to 100 percent effective in preventing four strains of meningitis; it is known as "quadrivalent meningococcal conjugate vaccine," or MCV4. It is available for free at Los Angeles County Public Health Department clinics and from community-based health care organizations such as APLA Health, the Los Angeles LGBT Center, and AIDS Healthcare Foundation.
So why aren't more gay and bisexual men getting vaccinated? Our research shows that many men want to learn more about the disease and the vaccine or they don't think they are susceptible to infection. While 27 cases over the course of a year may not seem like many, meningitis can spread quickly in small, close-knit communities.
Meningitis is transmitted through intimate contact—but not as intimate as you may think. Coughs and sneezes from an infected person carry the pathogen. Gay men are vulnerable in the places we socialize, such as bars, clubs, parties, gyms. And it is not necessarily about sexual behavior. You can get meningitis simply by sharing a drink or a cigarette.
For people living with HIV, meningitis can be especially dangerous. For this reason, experts recommend two doses at least eight weeks apart for people living with HIV. In our study, only 26 percent of men who were HIV-positive had received two doses.
In the course of our research, we also learned that 12 percent of the men we surveyed who had not been vaccinated were concerned about side effects. The most common side effect from the MCV4 vaccine is redness or soreness where the shot was given, which usually subsides in one to two days. A small percentage of people who get vaccinated develop a mild fever.
Which brings us to the role medical providers play in helping educate their patients and getting the word out to the community. We need to talk to our own doctors about meningitis and request the vaccine. Most physicians receive little or no training on the unique health needs of the LGBT community at large, and it is in our own best interest to advocate for ourselves. Give your doctor the Centers for Disease Control and Prevention fact sheet and ask them to talk to their other patients who may be at risk about the disease.
And there's more we can do. Many of the men we surveyed cited a desire to protect themselves and their communities as primary motivations for getting vaccinated. These guys understand what epidemiologists call "herd immunity." The more of us who are vaccinated, the less likely meningitis will spread. Talk to your friends. Post to social media. Help raise awareness in your networks.
Vaccines are safe and effective—and in the case of a disease as serious as meningitis, they are necessary. Many gay and bisexual men understand all too well what it's like to worry about contracting a disease through intimate contact. And while it may seem that meningitis is only affecting a few of us, it's easy—and free—to protect ourselves. Please get vaccinated. Your life may depend on it.
You can find out more about meningitis, the vaccine, and where to get vaccinated by visitingpublichealth.lacounty.gov/ip/ and chprc.org.
Ian Holloway and Phil Curtis direct the Southern California HIV/AIDS Policy Research Center, a collaboration between UCLA, APLA Health, and the Los Angeles LGBT Center. Holloway is an assistant professor in the Department of Social Welfare at UCLA's Luskin School of Public Affairs. Curtis is the director of government affairs at APLA Health.
How identity and visibility relate to curbing commercial tobacco use
I've gone years working in healthcare, public health, and tobacco control without ever mentioning my own previous struggles around smoking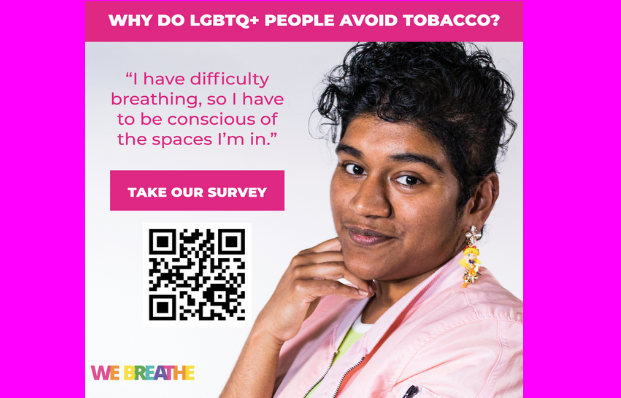 By Marielle Reataza, MD, MS | Like many, I've spent the majority of my time in my apartment for the better part of a year. This past March marked the anniversary of California's Stay at Home order, one of the most restrictive in the nation.
This whole year has led us to question our beliefs around agency and control—and along with it, our sense of belonging and visibility on both deeply personal and collective scales. More than ever, we are questioning what it means to be a contributing part of society and developing scaffolding for what accountability can look like.
Conversations around community and accountability often involve those of identity. I identify as Southeast Asian American. Specifically, I am Filipino/Chinese and a 1.5 generation immigrant from the Philippines.
I also identify as bisexual and queer. Having been raised in a strict Catholic home and coming from a country where descriptions of queerness have traditionally been limited, it is so clear to me now how impactful it is to be able to call something by its name and then give it meaning, context, action.
The ability for folks to define themselves better as an individual among community can be empowering. On a personal level, doing so has helped me understand where I'm starting off and then where I need to go. On a population level, it helps define nuances about pockets of communities that could have otherwise been silenced by "the majority."
It's often these neglected nooks within Big Data that continue to be overlooked time and time again, leading to some communities rarely being reflected accurately in well-known data. This emphasis on breaking down the nuances of Big Data is the basis for advocacy towards disaggregated data and having better baseline numbers for marginalized communities.
When it comes to addressing difficult, decades' old public health concerns such as commercial tobacco use, the clearer understanding that disaggregated data can bring can help to curb use and support cessation altogether.
When it comes to understanding what a smoker looks like, falling through the data cracks has impacted my own experiences. As someone who simply didn't have the understanding to see myself in the environment reflected back to me, it was hard to give my own experiences relevance. In my mid-thirties now and having worked previously as a physician and a high school teacher before then, it's probably a shock to many when I tell them that I picked up my first cigarette when I was thirteen years old and then smoked, quit, relapsed, quit, relapsed, then quit again.
This cycle went on for several years. When I really think about it, the most surprising part about my story is probably the fact that I've gone years working in healthcare, public health, and tobacco control without ever mentioning my own previous struggles around smoking!
I am proud to say that I am no longer a smoker. While I take responsibility for my own choices and previous struggles with tobacco use, I can't help but wonder if I would have thought differently about that first cigarette had I not had regular exposure or access to tobacco in my environment—either at home, with extended family, or with friends at school or around the block.
There's not one reason that applies to everyone who has ever smoked, at least as far as what compelled them to pick up that first cigarette. We've all had our reasons, and that goes for anyone in recovery or still struggling with any kind of substance use. In looking back, I now wonder what kind of resources I would have needed that could have led me to drop that first cigarette before I ever put it to my lips. Could anyone have looked at me then, a nerdy and in-the-closet Southeast Asian teenage girl and ping me as a smoker?
Admittedly, visibility, especially when it comes to communities, is most obvious when it manifests in numbers. In a world where Big Data is king, I get its positives and drawbacks. On the one hand, it allows us to grasp very tangible facts from which we can easily produce measurable goals. So, data from 2013 through 2014 show that the rate of smokers among Filipinos is 18%? And you say the prevalence rate measured in 2016 for LGB adults is 20.5%? Great! Let's work to lower those rates by x amount by x years. However, these numbers don't provide much nuance. Why are those prevalence rates much higher than the 15.1% of adult smokers in the US cited by the CDC in 2015? What don't the numbers tell us?
While numbers aren't the end all, they certainly invite exploration. As rates of electronic smoking device use (vaping) rise and youth face their own updated version of targeted advertisement promoting tobacco use through vaping, there is even more reason to update our data and in doing so, give community leaders, health workers, and policymakers better starting points to provide our communities with much-needed resources to address tobacco use in ways that are culturally sensitive and much more accessible. In short, we need better ways to understand what our communities need, and to do that, we must continue to build our language to find clearer words on where to start.
I know I cannot speak for everyone who identifies as part of the AA and NHPI diaspora and/or LGBTQ+. In sharing my story, my hope is that enough of our community members make their experiences with tobacco known so that we can be more visible. Visibility is not the end all, but it's a good start and a necessary one. You can make your experience visible by completing the We Breathe Survey and share about your tobacco use. Eligible LGBTQ+ participants will receive a gift card for completing the survey.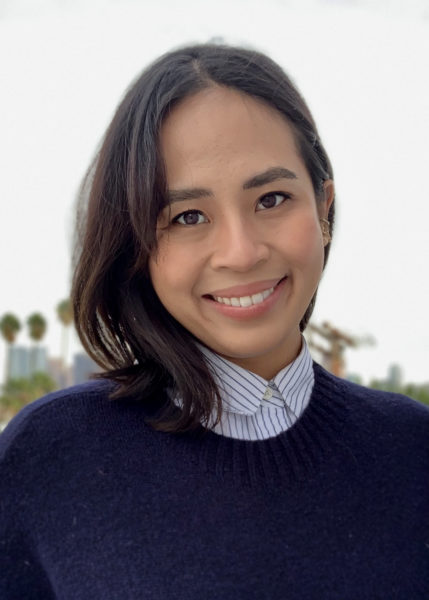 Marielle Reataza (she/siya) is a healthcare reform advocate and is on staff at Asian Pacific Partners for Empowerment, Advocacy and Leadership (APPEAL) as Senior Program Manager. She currently serves as Co-Chair of the OUT Against Big Tobacco Los Angeles Coalition.
Previous to her position at APPEAL, she worked on smoke-free multi-unit housing in the City of West Hollywood and the City of Rosemead.
In her free time, she loves to tend to her garden, practice yoga and Pilates, paint, sing and play guitar, and hang out with her cat George. Marielle is based in Los Angeles, California.
Photo Courtesy of Marielle Reataza
HIV Genetic Data is tracked and shared. It's creepy and dangerous.
This is either going to make you very angry or it will totally creep you out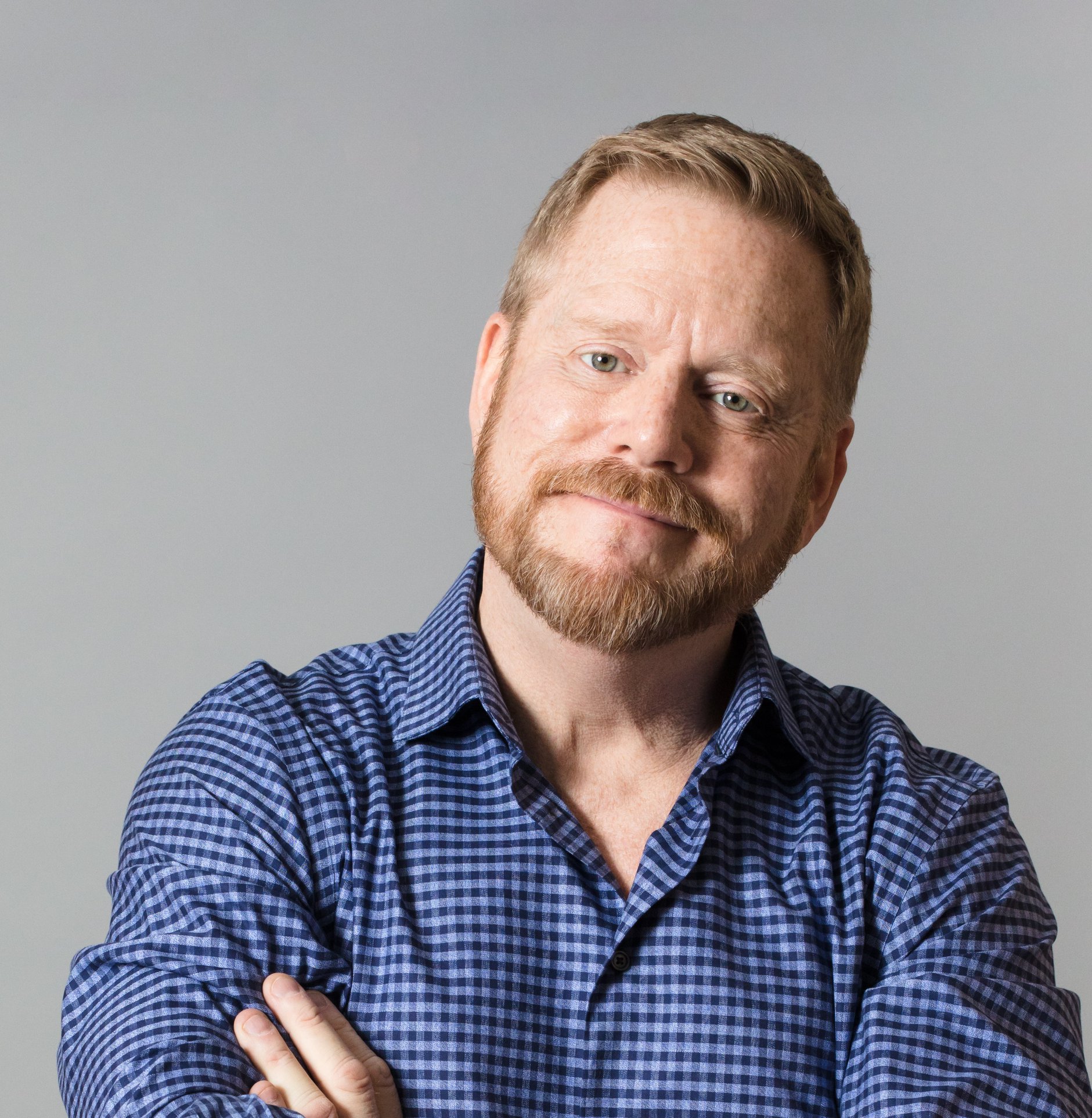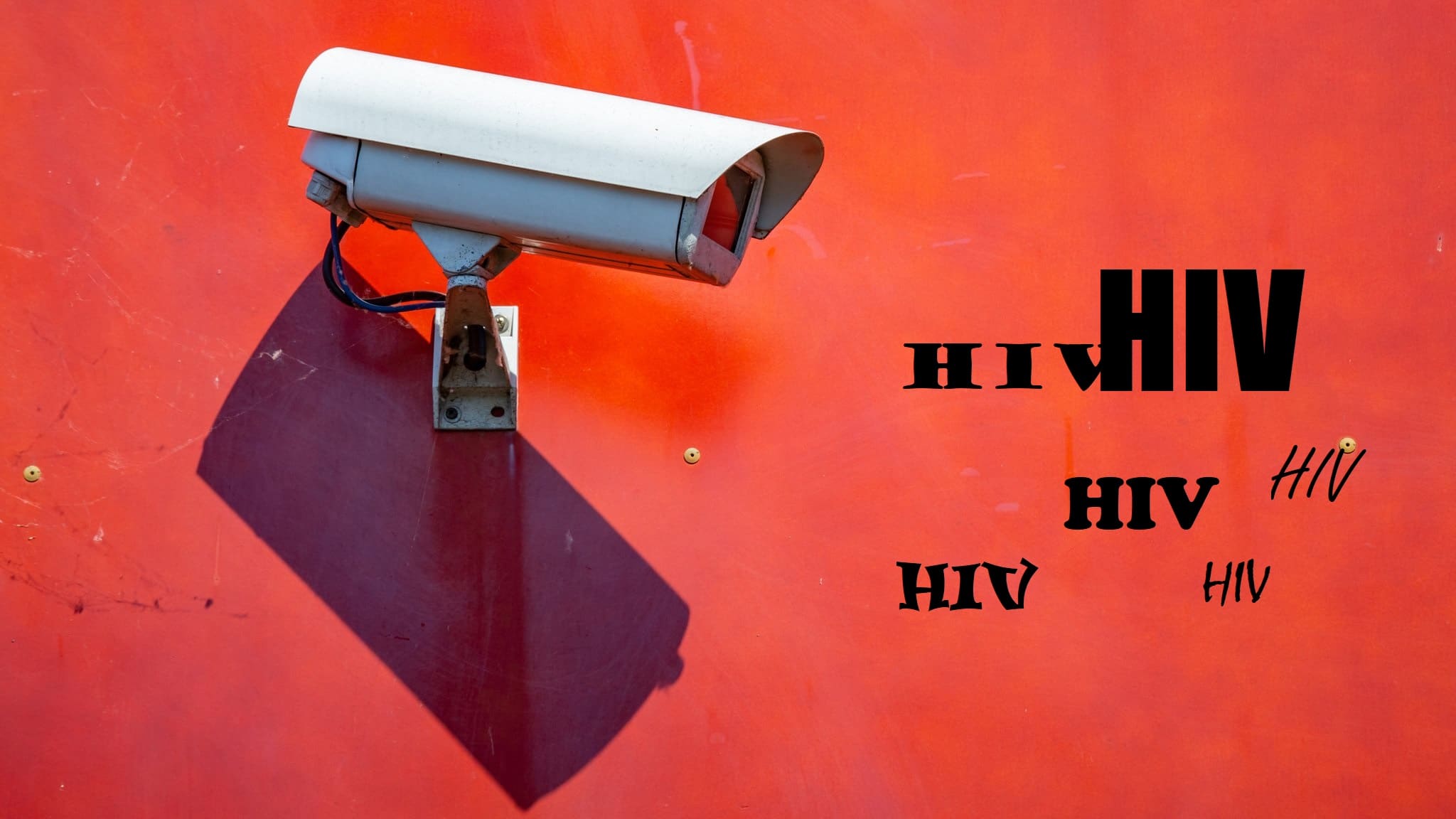 By Mark S. King | If you are a person living with HIV, the Centers for Disease Control and Prevention (CDC) and your local health department probably already have your HIV genetic profile. They have been examining it and comparing it to a genetic analysis of other people. People in your community. People you might know.
You probably never knew this was happening, because no one ever bothered to ask for your express consent.
It is called Molecular HIV Surveillance (MHS), and learning about this is either going to make you very angry or it will totally creep you out. Maybe both.
This is how it works. When someone receives an HIV-positive test result and begins care, one of the first lab tests typically done is a genetic analysis of the HIV in that person's body. This determines if the HIV is resistant to any of the HIV medications and helps the provider design the most effective treatment plan.
While this step applies most often to the newly diagnosed, genetic analysis is also done when someone already on treatment becomes resistant to a class of medication and a new regimen is being considered.
Helpful and totally cool, right? Sure, so far. What happens next is what has HIV activists crying foul.
Since 2018, the CDC has required health departments in every state to submit the genetic data (with identifying information like names stripped out) to the CDC. The CDC then compares and contrasts results to determine if there is a new and emerging group of people with HIV who share a close genetic match. If so, they tell health department people to march in there and get a handle on it.
Of course, to do that, identifying information that had been stripped out must be restored. Armed with the person's ID, Infectious Disease Specialists knock on doors or visit shelters or streets to track down these people and ask for their sexual or drug-using contacts and persuade them to behave in ways that will avoid more transmissions.
What I have just described constitutes the continued policing of marginalized communities by the authorities. The implications are chilling, far-reaching and not in the best interest of public health or of people living with HIV. (People who are HIV-negative are also ensnared in this practice, because they are often identified as sexual or drug-sharing partners and then tracked and contacted just the same.)
Recently, the U.S. People Living with HIV Caucus sponsored a webinar on Molecular HIV Surveillance as part of AIDS Watch, the annual legislative advocacy event produced by AIDS United. The webinar laid out this process and its potential for harm in very simple terms.
The issue goes far beyond the legitimate concern of informed consent. Marginalized people — Black and brown and trans folks, primarily — already are policed and surveilled more aggressively than other communities. Infectious disease specialists often lack the cultural sensitivity to understand why medication adherence, for instance, may not be among the Top Five concerns of someone in these communities.
Furthermore, the fear of some kind of punitive action creates apprehension in these communities, often enough to turn them away from seeking care entirely. And yes, public health authorities knocking on doors carries an implicit threat in communities traumatized by fraught histories of bad policing.
"HIV surveillance scares the shit out of me, as a Black woman who is living with HIV who primarily functions in Black low-income communities," panelist Evany Turk acknowledged during the webinar. "I live in a state where they consider my Black body living with HIV a deadly weapon. We know we can't trust these big, huge systems. We know we can't trust them with our information, because we know they are inherently racist."
It gets worse.
Criminalization laws in many jurisdictions penalize people living with HIV for allegedly not disclosing their status to sex partners, regardless of whether they took precautions, or were undetectable (and therefore unable to transmit the virus), or even if a transmission did not occur. Right now, people living with HIV are sitting in jail for no other crime than having had the audacity to have sex.
The worst case nightmare activists fear is genetic HIV data being used when someone tests HIV positive and prosecutors are looking for someone to blame. What if it were as easy for the criminal justice system as searching through genetic records and – viola! – someone is incriminated because their HIV virus is a close genetic match.
To date, there are no known cases of molecular surveillance being used in the United States to prosecute someone with HIV. However, it has already been used for a prosecution in Canada. Activists don't feel like waiting for the United States to follow Canada's lead.
Our federal government, meanwhile, has made Molecular HIV Surveillance one of the pillars of its "Ending the Epidemic" plan. Rather than working with community members to structure how this data will be used and how best to protect people living with HIV, the government keeps pushing forward without engaging us.
Other ways in which genetic data is being examined are just plain weird.
During the webinar, panelist Brian Minalga pointed out that Seattle public health researchers are examining what they call the "demographic dynamics" of the "transmitting partner" and the "receiving partner." They are looking at categories like age, race, and ethnicity, and calculating who is more likely to transmit HIV to whom.
Is the older gay guy more likely to infect the younger guy? Is the Black man more likely to infect the white woman? How the hell is this biological parlor game relevant, other than to reinforce established biases and stereotypes?
Webinar moderator Naina Khanna reported that activists shared their concerns with CDC leadership during the Trump administration. They sought CDC assurances that Molecular HIV Surveillance data would not be shared with other governmental agencies like ICE or Homeland Security, agencies that could cite the costs of HIV healthcare as grounds to refuse an asylum request or to deport someone.
"The CDC leadership declined to comment on this issue," Khanna said.
In a recent presentation at the Conference on Retroviruses and Opportunistic Infections (CROI), CDC official Alexandra Oster, M.D., was just thrilled about the potential of molecular surveillance to identify "clusters" of new infections and geographic areas where prevention efforts should be ramped up.
Your argument might have more credibility, Dr. Oster, if public health departments had track records of actually engaging with, and investing in, affected communities rather than showing up to police the area after your lab identifies a "cluster" — a dehumanizing term that amounts to a "cluster fuck you."
In her presentation, Dr. Oster waved away privacy concerns, stating that the data would never be used in a way that endangered people living with HIV.
Uh huh. We'll set aside for a moment the fact that having public health people show up at your home or workplace can risk your job or your domestic safety. Let's focus on the CDC's credibility with public facts and assurances.
Remember when the CDC was caught last year trying to please the former President by falsifying weekly COVID-19 figures so the pandemic wouldn't look so bad? That reputation-shattering scandal is still stinking up the CDC hallways. CDC officials are hardly in a position to assure anyone what will, or will not, be done with public health data.
The Public Policy Council of AIDS United issued a list of recommendations to address Molecular HIV Surveillance. Recommendations include banning MHS from legal proceedings or prosecutions, and ensuring the informed consent of people living with HIV is obtained before their genetic data is used in this way. The U.S. People Living with HIV Caucus position is that molecular surveillance should be halted immediately.
Finally, this issue underscores how America's health and criminal systems stack the deck against people living with HIV.
Webinar panelist Larry L. Walker learned this firsthand when he enrolled in case management services at his local health department in Georgia. Walker was made to sign a document acknowledging that he was living with HIV, and the document included language about disclosing to his sex partners. This is cruelly paternalistic treatment toward someone dealing with a life-changing diagnosis.
By sharp contrast, when a genetic analysis from a person living with HIV is acquired by public health departments — where it is examined and used to identify and contact others with whom the person may have been in contact — the person living with HIV is not asked to sign anything because public health people don't value their privacy enough to get their consent.
The rights of everyone else are being prioritized over the rights of the person with HIV, and these measures are often taken as soon as the person tests positive. The process of blame, distrust, and dehumanization begins moments after their diagnosis.
Molecular HIV Surveillance is simply the latest example of health systems disregarding our very humanity. It is also a license to hunt down people living with HIV in marginalized communities while ignoring their right to privacy or consent. We must resist it.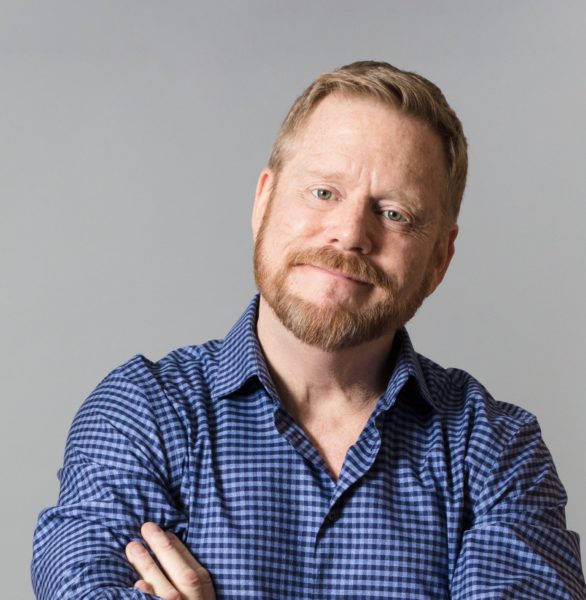 The preceding article was previously published at My Fabulous Disease and is republished by permission.
Men of color in LA County have higher mortality stats and lower vaccination rates
Fewer males are being vaccinated than females, with only 30% of males in Los Angeles County having received at least one dose of vaccine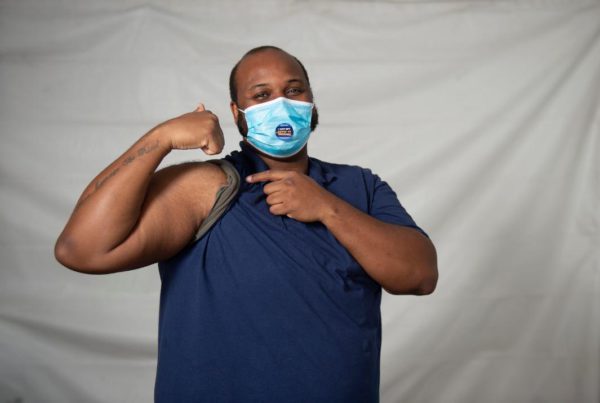 LOS ANGELES – There are significant differences in mortality rates between males and females in Los Angeles County that are troubling since case rates among women and men are relatively similar, with 11,866 cases per 100,000 women and 11,330 cases per 100,000 men.
As of April 10, the cumulative mortality rate for females is 153 deaths per 100,000 women. Shockingly, the mortality rate among males in Los Angeles County is nearly double, at 289 deaths per 100,000 men.
Black/African American and Latino/Latinx males also experience higher rates of mortality than Asian and White males. The mortality rate for Black Los Angeles County male residents is 267 deaths per 100,000 people and for Latino males, the mortality rate is 490 deaths per 100,000 people; this is nearly two and a half times the mortality rate for Asian males and more than three times the mortality rate for White males.
Unfortunately, although men, and men of color in particular, have significantly higher risk of dying from COVID-19, males in Los Angeles County, specifically Black and Latino males, have much lower vaccination rates.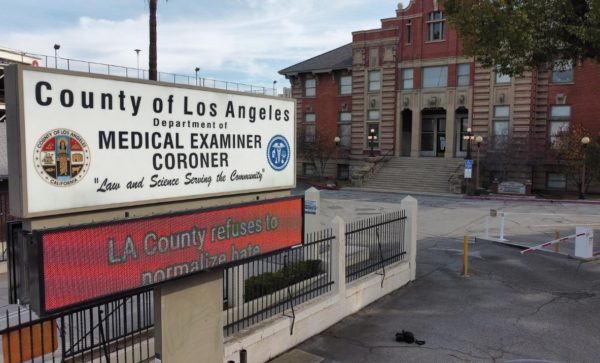 Fewer males are being vaccinated than females, with only 30% of males in Los Angeles County having received at least one dose of vaccine as of April 4, while 44% of females have received at least one dose of vaccine.
Black and Latino males are also being vaccinated at lower rates than vaccination rates for all other groups. Only 19% of Black males in Los Angeles County and 17% of Latino males received at least one dose of vaccine, compared to 35% of Asian males and 32% of White males in Los Angeles.
"We all need to work much harder to make sure that men, who have the greatest chances of dying from COVID-19, are aware of their risk and that we are making it very easy for them to get vaccinated. Accurate information about the safety and effectiveness of the three available vaccines that protect from the COVID-19 virus needs to be widely available," a spokesperson for the Los Angeles County Department of Public Health said in a statement.
Public Health is making several changes to the Health Officer Order that will take effect on April 15. These changes align with the state changes to the Blueprint for a Safer Economy regarding indoor live events and performances, private events such as conferences, receptions and meetings, and private informal gatherings. The updated Health Officer Order reflecting these modifications will be posted online on Wednesday along with changes to the protocols for each of these sectors.
Starting this Thursday, indoor live events and performances will be permitted in Los Angeles County with the following safety measures:
Indoor live events and performances are able to open for in-state visitors only, who must pre-purchase tickets.
Eating or drinking is not permitted anywhere except pre-designated eating areas.
Masks must be worn at all times except when in designated eating areas.
There must be 6-feet of distance between different households unless people are fully vaccinated.
As with outdoor live events, employers must offer a weekly worker testing program.
For venues that hold up to 1,500 people, there is a maximum capacity limit of 15% or 200 people, whichever is fewer. However, the capacity limit can increase to 35% if all guests are tested or vaccinated. For venues holding more than 1,500 people, there is a capacity limit of 10% or 2,000 people, whichever is fewer, although the capacity limit can increase to 25% if all guests are tested or vaccinated.
Private meetings such as conferences, receptions and meetings will be permitted starting on Thursday, April 15 with the following safety measures:
There must be a defined guest list or tickets must be purchased.
Masks must be worn at all times unless attendees are eating or drinking.
There must be 6-feet of distance between tables and chairs for guests not vaccinated.
There must be assigned seating or a seating chart with a max of 6 people per table for guests not vaccinated.
And there can be no intermingling of multiple private events.
For outdoor private events, a maximum of 100 people is allowed, but that limit can increase to 300 people if all guests are tested or vaccinated. Tables are also limited to 6 people from a maximum of 3 households unless everyone at the table is vaccinated. Indoor private events are only allowed if all guests are tested or vaccinated with a limit of 150 guests.
Public Health is also modifying the protocols for private social or informal gatherings. Outdoor gatherings can have up to a maximum of 50 people. Masks will be required at all times unless people are eating or drinking. There must be 6-feet of distance between tables and chairs. Seating at tables is restricted to 6 people from up to three households. If everyone is vaccinated, the capacity limit at tables are not necessary.
Indoor private gatherings are permitted, but strongly discouraged. If you choose to hold an indoor private gathering, the following are required safety modifications:
A max of 25 people or a 25% capacity limit where capacity limits exist.
Masks must be worn at all times, unless everyone is full vaccinated.
And there can be no eating or drinking unless everyone attending is fully vaccinated or everyone attending is fully vaccinated except for members of 1 household that does not have any high-risk individuals.
Public Health confirmed 3 new deaths and 411 new cases of COVID-19 Monday. The lower number of cases and deaths may reflect reporting delays over the weekend.
To date, Public Health identified 1,226,191 positive cases of COVID-19 across all areas of L.A. County and a total of 23,479 deaths.
The seven-day average number of daily cases by episode date remains at 400 new cases per day. The County's daily case numbers for the week ending April 4 are now lower than reported cases one year ago at the beginning of the pandemic, when Public Health reported 606 daily cases by episode date on April 4, 2020.
For information about how to make an appointment, what verifications you will need to show at your vaccination appointment, to sign up for a vaccination newsletter, and much more, visit: www.VaccinateLACounty.com (English) and www.VacunateLosAngeles.com (Spanish). Vaccinations are always free and open to eligible residents and workers regardless of immigration status.