Why aren't gay men getting a meningitis vaccination?
Prevention is widely available and nearly 100 percent effective
Say there was a disease out there that was mostly fatal, often debilitating, and could cost you your arms and legs — but there was also a vaccine available to help make sure you get it.  You'd want the vaccine, right?
Well, meningitis is that disease. And there is a vaccine for it. Yet, despite an ongoing outbreak among men who have sex with men (MSM) in Southern California, only 27 percent of MSM in Los Angeles County report getting the vaccine, and an additional 29 percent don't know if they have been vaccinated.
Those are just a couple of the facts we discovered in a study published by our Southern California HIV/AIDS Policy Research Center the week of March 27. The information is both troubling and telling—and prompt us to urge all gay and bisexual men, as well as any individual living with HIV, to get vaccinated—and do it now.
The California Department of Public Health declared an outbreak of invasive meningococcal disease (the "official" name of meningitis) in Southern California in March 2016 that has primarily affected MSM. Since then, 27 individuals have been infected in Los Angeles, San Diego, Orange, and Ventura counties—most of them gay and bisexual men. Two men have died. The outbreak is ongoing. And this isn't the only outbreak we've seen in recent years. In a 2014 outbreak in Los Angeles, three gay men in their 20s died as a result of being infected.
Meningitis is a particularly nasty illness. Depending on the strain, up to 70 percent of those who are infected can die. In addition, meningitis can lead to loss of limbs, hearing impairment, and central nervous system and kidney failure. One in five survivors of meningitis experience serious lifelong health issues.
The good news is that we have a vaccine that is 85 percent to 100 percent effective in preventing four strains of meningitis; it is known as "quadrivalent meningococcal conjugate vaccine," or MCV4. It is available for free at Los Angeles County Public Health Department clinics and from community-based health care organizations such as APLA Health, the Los Angeles LGBT Center, and AIDS Healthcare Foundation.
So why aren't more gay and bisexual men getting vaccinated? Our research shows that many men want to learn more about the disease and the vaccine or they don't think they are susceptible to infection. While 27 cases over the course of a year may not seem like many, meningitis can spread quickly in small, close-knit communities.
Meningitis is transmitted through intimate contact—but not as intimate as you may think. Coughs and sneezes from an infected person carry the pathogen. Gay men are vulnerable in the places we socialize, such as bars, clubs, parties, gyms. And it is not necessarily about sexual behavior. You can get meningitis simply by sharing a drink or a cigarette.
For people living with HIV, meningitis can be especially dangerous. For this reason, experts recommend two doses at least eight weeks apart for people living with HIV. In our study, only 26 percent of men who were HIV-positive had received two doses.
In the course of our research, we also learned that 12 percent of the men we surveyed who had not been vaccinated were concerned about side effects. The most common side effect from the MCV4 vaccine is redness or soreness where the shot was given, which usually subsides in one to two days. A small percentage of people who get vaccinated develop a mild fever.
Which brings us to the role medical providers play in helping educate their patients and getting the word out to the community. We need to talk to our own doctors about meningitis and request the vaccine. Most physicians receive little or no training on the unique health needs of the LGBT community at large, and it is in our own best interest to advocate for ourselves. Give your doctor the Centers for Disease Control and Prevention fact sheet and ask them to talk to their other patients who may be at risk about the disease.
And there's more we can do. Many of the men we surveyed cited a desire to protect themselves and their communities as primary motivations for getting vaccinated. These guys understand what epidemiologists call "herd immunity." The more of us who are vaccinated, the less likely meningitis will spread. Talk to your friends. Post to social media. Help raise awareness in your networks.
Vaccines are safe and effective—and in the case of a disease as serious as meningitis, they are necessary. Many gay and bisexual men understand all too well what it's like to worry about contracting a disease through intimate contact. And while it may seem that meningitis is only affecting a few of us, it's easy—and free—to protect ourselves. Please get vaccinated. Your life may depend on it.
You can find out more about meningitis, the vaccine, and where to get vaccinated by visitingpublichealth.lacounty.gov/ip/ and chprc.org.
Ian Holloway and Phil Curtis direct the Southern California HIV/AIDS Policy Research Center, a collaboration between UCLA, APLA Health, and the Los Angeles LGBT Center. Holloway is an assistant professor in the Department of Social Welfare at UCLA's Luskin School of Public Affairs. Curtis is the director of government affairs at APLA Health.
The Politics of Monkeypox
Break out your ACT UP attitudes – shit's getting real – again so be vigilant against political thugs and bullies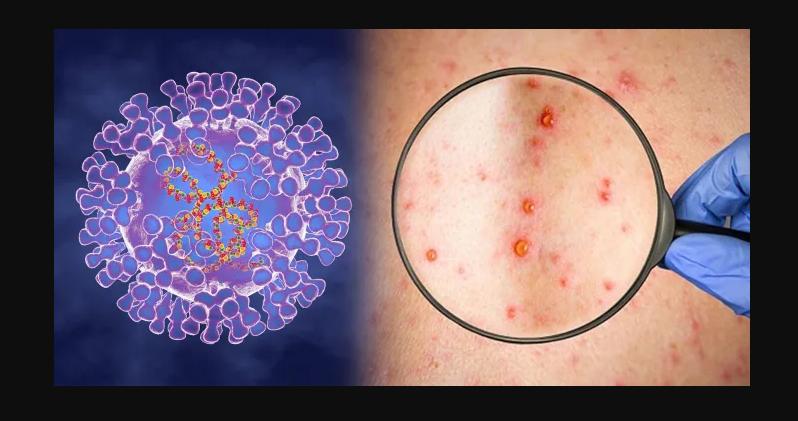 LOS ANGELES – Be Vigilant. Donald Trump's confederacy of thugs have disrupted and threatened violence at Pride events across America nearly a dozen times in recent weeks — as if the massacre at the Pulse Nightclub and the proud MAGA insurrection at the US Capitol on January 6 weren't enough.
They are aided and abetted by an army of "Christian" spinmeisters who are always asserting anti-LGBTQ+ allegations to inspire hostility and denigrate the very idea of LGBTQ+ Pride and Equality. Just look at their inhumane attacks on trans kids. Would Jesus do that?
And now there's Monkeypox. The World Health Organization (WHO) and the Centers for Disease Control (CDC) have been sounding alarms and flashing red lights about the growing health emergency.
The CDC reports: "Monkeypox spreads through direct contact with body fluids or sores on the body of someone who has monkeypox, or with direct contact with materials that have touched body fluids or sores, such as clothing or linens. It may also spread through respiratory secretions when people have close, face-to-face contact. In the current monkeypox outbreak, we know that those with disease generally describe close, sustained physical contact with other people who are infected with the virus. We continue to study other possible modes of transmission, such as through semen."
And there, so to speak, is the rub. The spectre of a pox on gay men is irresistible fodder for our enemies to produce stigma and ugly propaganda. A new "gay plague" is a wet dream for the Proud Boys who disrupted a Drag Queens Story Hour and more intersectional reason for white nationalist groups like the Patriot Front to riot at Pride events in the name of curing the disease.
By looking up insignias and attire it looks like these men are all fascist Patriot Front members. @kxly4news https://t.co/T9CiQ0HH1W pic.twitter.com/QsqYwJwQao

— Aodhan Brown (@_ab_photojourn) June 11, 2022
We've heard this before. "The poor homosexuals — they have declared war upon nature, and now nature is exacting an awful retribution," infamous anti-gay commentator Patrick Buchanan wrote May 24, 1983 in the New York Post.
Moral Majority pitchman Rev. Jerry Falwell debated MCC founder and prominent gay activist Rev. Troy Perry on whether AIDS was God's punishment for homosexuality. Hell, no, wrote MCC Rev. Stephen Pieters (famously interviewed by evangelical Tammy Fay Bakker) in The Body:
"The idea that HIV/AIDS is a punishment from God is based on three faulty assumptions: that homosexual acts are sinful, that God causes suffering, and that God punishes sin with disease. These false assumptions result from a particular way of looking at society, sexuality, and how God works in the world."
So steel yourself for the disgusting slings and arrows about to be shot our way as scapegoats in the culture war over monkeypox.
But we've been here before, too. In the early 1980s, HIV/AIDS was called G.R.I.D. (Gay-Related Immune Deficiency). Before the self-empowerment movement conceived and publicized by Michael Callen, Richard Berkowitz and Dr. Joseph Sonnabend and before the Denver Principles ignited the power of organizing, people with AIDS were called "victims" at the mercy of intentionally ignorant government bureaucrats. ACT UP brought self-empowerment to the streets and into the newsrooms and living rooms of everyday people.
If Monkeypox is used as a cudgel against the community of men who have sex with men (MSM), it will be time to ACT UP and fight again.
So, here's what you need to know to protect yourself against the Monkeypox virus, which is rarely deadly, but nonetheless seriously as unpleasant as shit:
The illness begins with:
Fever
Headache
Muscle aches
Backache
Swollen lymph nodes
Chills
Exhaustion
Within 1 to 3 days (sometimes longer) after the appearance of fever, the patient develops a rash, often beginning on the face then spreading to other parts of the body.
Lesions progress over 2-4 weeks into unsightly scabs before simply falling off, producing some scaring. In Africa, monkeypox has been shown to cause death in as many as 1 in 10 persons who contract the disease but death rates in the recent European and American outbreak have so far been zero.
This is not a gay disease nor is it a sex-panic but it is hitting our community hard and we must protect ourselves and each other.
And that means educating ourselves and asking questions. For instance, PReP, which is a hugely successful and lifesaving drug that prevents transmission of HIV, does nothing at all to protect against Monkeypox, which can be transmitted through skin-to-skin contact by hugging or even sharing the clothes of someone with the virus.
One huge difference between now and the old AIDS days is that now the government is trying hard to work with us. That may change in November if Trump's Republicans takeover Congress. And it's not just federal.
Today, most LGBTQ protections are through some federal laws and policies but most are through a patchwork of state and local laws that are being undermined rapidly by a right-wing attempting to destroy the gains we have made. Surely, by now you've heard how we're "groomers," a spooky 1950s term that means pedophile. Soon we'll once again be "diseased pariahs."
So what should the community, the business and institutions that serve us do?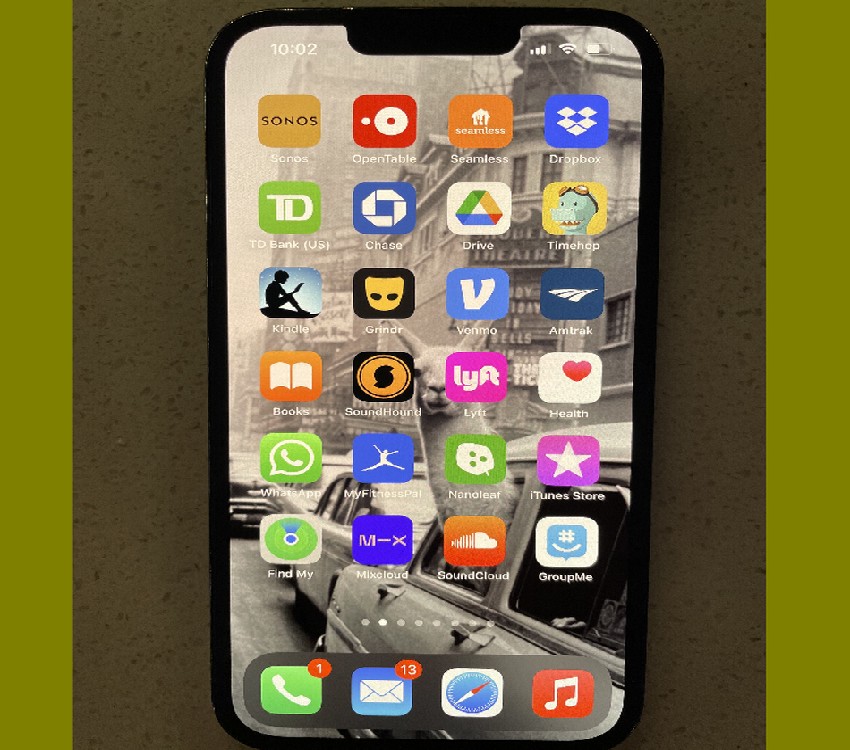 Be proactive. Grindr, Sniffies and Scruff and in-person sex businesses should not only promote safer sex practices but link to credible CDC/WHO information about monkeypox, including the risk of contracting the disease. Community organizations and healthcare agencies should add a monkeypox section on their website and take the lead on promoting information about how to protect ourselves.
Social media companies have a particular responsibility to prevent disinformation and I call in them to monitor Monkeypox conversations to reduce misinformation.
But here's the most important thing: I call on you to fight back and be vigilant against political thugs and bullies, to care for yourself, for your partners, friends, neighbors – and, as a critical precaution — keep your monkey paws wrapped before you serve it up.
We can get through this if we empower ourselves and take care of each other, again.  
Learn more about monkeypox:
https://publichealth.jhu.edu/2022/what-you-need-to-know-about-monkeypox
https://www.cdc.gov/poxvirus/monkeypox/index.html
https://www.cdph.ca.gov/Programs/CID/DCDC/Pages/Monkeypox.aspx
http://publichealth.lacounty.gov/acd/docs/MonkeypoxFAQ.pdf
********************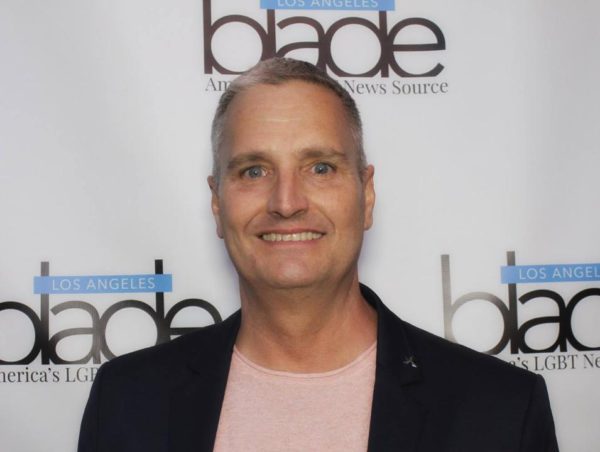 Troy Masters is the founder & publisher of the Los Angeles Blade.