#ResistMarch for #LGBTLiberation
Orlando, Trump bring urgent new purpose to former parade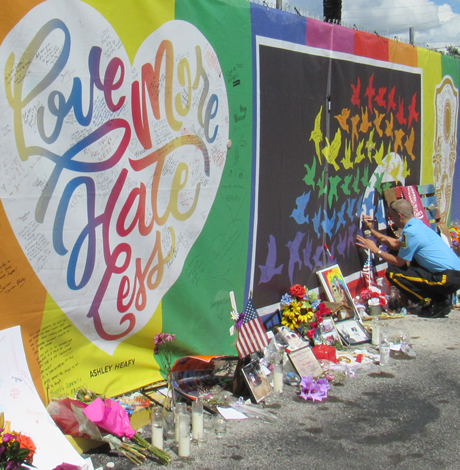 On the morning of June 12, 2016, our peace was shattered, and, within months, our confidence that LGBT equality was secure would be, too.
In Los Angeles, we woke to news of the slaughter of 49 people at a gay nightclub in Orlando and horror quickly blended with terror when, early that same morning, Santa Monica police announced they had arrested a man headed to the LA Pride Parade with assault weapons, a cache of ammunitions, pipe bombs and explosives.
In defiance, a form of resistance, the LA Pride Parade went on, and some 100,000 people took to Santa Monica Boulevard in West Hollywood, honoring the memory of those killed in Orlando and declaring that we were not going to be terrorized.
Many of us could think of nothing but the faces of those young people in Orlando and how they died. Their life stories played out for weeks as the media focused on their lives and hundreds of tributes.
For a moment it seemed the nation rallied around the LGBT+ community in our stunned grief. But it was election season and another nightmare appeared to be on the horizon.
Donald Trump, a toxic presidential candidate — he mocked disabled people, bullied his opponents, gloated about sexually harassing women, ejected people of color from his rallies, exploited xenophobia, bashed Islam, threatened to upend 225 years of international diplomacy, rhetorically fueled hate-filled rallies, disparaged journalists, intellectual thought and science, even as he was abetted by a hostile power — became the Republican nominee.
He selected Mike Pence, a dangerous political persecutor of LGBT people, as his running mate and courted the homophobic wing of the far right.
Trump went on to become the 45th president, something few of us saw coming.
He set about to staff his cabinet with people who oppose the mission of the agencies they oversee, almost all of whom oppose LGBT rights.
But that was just for starters. Since then, we have lived a slow motion, miles long train-wreck of a presidency, crumpling up hideously with every infuriating, peevish tweet or executive order. Many of us have felt a kind of slow evisceration, constantly threatened and under assault.
And we are furious. Or numb. Or frustrated. But we have to stand up and reach out and take our power back. LA Pride's June 11, 2017 #ResistMarch is just such an opportunity.
Christopher Street West has embraced the Resistance movement and that has given new life to the organization that had appeared to stumble in recent years. Last year saw a number of controversies emerge that nearly imperiled the 47-year-old organization. The primary charge was that LA Pride had lost its sense of legacy and history and that by trying to appeal to a new, younger generation of LGBT people, it was prematurely embracing a post-gay sensibility.
Orlando changed that. The election of Donald Trump changed that. The Resistance movement demands change.
Thanks to the dogged efforts of Brian Pendleton, much of the funding necessary to pull off the four-mile march is in place. It will wind its way from Highland Avenue and Hollywood Boulevard, to La Brea then south to Santa Monica Boulevard ending up at Robertson.
The City of West Hollywood has promised to pay up to $1 million for the cost of public safety (sheriffs, fire and street safety) for the #ResistMarch. And it has made other concessions to CSW that help stabilize the organization and preserve at least $5 million in tax revenues generated during the three-day event.
The #ResistMarch answers most critics of CSW who allege the parade had lost its community appeal, abandoned the pioneers of the community and lost its mission.  The #ResistMarch appeals to all of those things and importantly, it may restore faith in Christopher Street West.
Now it's up to us.
The spirit of the original CSW parade was gay liberation, a commemoration of the Stonewall Riots. Stonewall was the Pulse nightclub of its day. We must never forget. We must never stop fighting.
We must march not just to #Resist but to demand full equality and liberation and justice for all.
—  Troy Masters is publisher and editor of the Los Angeles Blade. Reach him at [email protected]
A fiend is convicted, kudos to activist who never stopped seeking justice
"The lives of Black gay men matter — no matter if they're homeless, survival sex workers or escorts — Our lives, our community matters."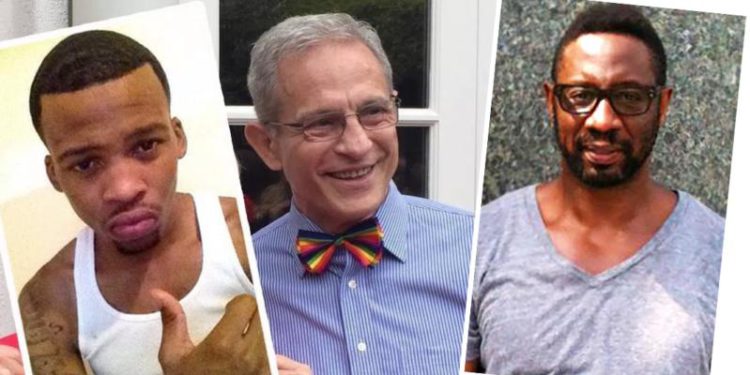 LOS ANGELES – A federal jury deliberated Tuesday and then in short order convicted a sexual fiend, a predator, a deviant murderer who literally got his thrills at the suffering of other human beings-suffering that he directly inflicted.
In what can be viewed as irony or better yet poetic karma, those twelve jurors comprised of seven women and five men found Ed Buck guilty on all nine federal counts on what is the fourth anniversary of the death of one of the dozen or more victims of his disgusting perverse hunt of Black men to fulfill his sick need for ever escalating sexual 'kicks.'
Instead of celebrating that the killer of 26-year-old Gemmel Moore and 55-year-old Timothy Dean has been found guilty, and will likely find himself spending the rest of his perverse life in prison, the community needs to reflect on the fact that without one Black woman's relentless determination to seek justice for the families of Gemmel and Timothy, Ed Buck may have gotten away with his crimes and more defenseless Black men would have suffered or even died at his hands.
She orchestrated and led a grass-roots effort to get the criminal justice system of Los Angeles to listen to Gemmel's mother LaTisha Nixon's plea for justice. She used Gemmel's own words, written in his journal to alert authorities to the depths of the debauchery occurring inside that second floor flat in West Hollywood. She pleaded with law enforcement including the District Attorney for the County of Los Angeles to take action.
Her activism and fueling the rage of the greater community finally received the attention of Federal law enforcement and action that culminated in Buck's arrest and the trial.
She stood by the families even as to the horror of many another Black man died nearly two years after Gemmel (2017) in January of 2019 and like that young life snuffed out too early, Timothy Dean was found deceased on the trash strewn floor of what arguably could be described as drug den.
"The lives of Black gay men matter — no matter if they're homeless, survival sex workers or escorts — this is a case that transcends race, class, wealth. Our lives matter, our community matters, and just because someone is unhoused, an addict, may be a survival sex worker, or an escort, or HIV positive does not mean their lives don't matter and we should look the other way when they show up dead in a white Democratic donor's home."
Those are the words of that powerful voice, political strategist and journalist Jasmyne Cannick.
The LGBTQ community of Los Angeles, especially those of colour owes Cannick a debt of honor and gratitude for her unceasing devotion to bring Buck to justice. Her writings, her interviews, her relentless pursuit of getting the law enforcement community to act, all resulted in today's convictions.
In her owns words Cannick writes, "It's been a long four years on this road for justice–justice that a guilty verdict would be but one small part off. Real justice is making sure that this never ever happens again. We can't do that with the enabling parties still acting like Ed Buck didn't happen"
She adds, "Ed Buck only got away with it for so long because he was white and because we still don't believe Black victims–even when they tell us what happened to them.
Gemmel Moore told us in his diary, "Ed Buck is the one to thank, he gave me my first injection of chrystal [sic] meth. It was very painful."
There is a bitter truth that needs greater exposure in Cannick's words. Buck indeed got away with his crimes and depravity for years because of the colour of his skin and his perceived 'status' as a so-called wealthy player in the local Democratic party apparatus.
Turns out Buck was not all that he was portrayed as in the media and wealthy certainly he was not. But he parlayed his influence, funneled through donations from others, and did ingratiate himself into the party in California over the years. There is plenty of photographic evidence to substantiate those claims to fame showing Buck rubbing elbows with politicians from all quarters.
Worse though was that rumours of Buck's fetishes were well known and yet even after the death of Gemmel Moore there seemed to be a collective shrugging of shoulders and zero calls for accountability. Cannick however, wasn't having it.
"Former district attorney Jackie Lacey was sitting on a mountain of evidence and still did nothing to prosecute Ed Buck for the deaths of Gemmel Moore and Timothy Dean," she said.
"As much as this case is about Ed Buck, it's also about our housing crisis, and what it makes people feel they have to do — play Russian roulette with their lives just to have a roof over their heads," Cannick stressed.
One is safe to point out that the 'former' in front of the title Los Angeles County district attorney Jackie Lacey is due in no small part to Cannick's grass-roots activism.
Cannick is not just a gadfly community activist, in fact far from it. She is a powerful voice for those who have had no voice and she reminds all of us that Ed Buck happened because the community allowed him to happen.
In her own words she points out, "Paul Koretz, a candidate for Controller in 2022, who is backed by the Black Democratic establishment and has taken thousands from Ed Buck, told a group that Buck's victims were all "disadvantaged Black hustlers."
So while this fight is as much about getting justice for Ed Buck's victims it's also about calling out all of the people and entities along the way who failed them and enabled Ed Buck. Not doing so ensures a repeat of this situation because Ed Buck isn't the only Ed Buck.
Entities like the L.A. County Sheriff's Department who many of Ed Buck's victims said didn't take their complaints about Ed Buck seriously."
Yet she also points out the fallacy of a system that is rigged against people of colour, especially sex workers and others who live on the fringes of society. She wrote;
"But even though Ed Buck's crimes have been made public throughout his trial, not much has changed. The silence in Los Angeles' is deafening. If I wasn't sitting in the courtroom myself, I probably wouldn't know the trial was happening.
There's been no mention of the trial or justice for Ed Buck's victims from the Los Angeles County Democratic Party, California Democratic Party, Stonewall Democratic Club, or any of the dozens of elected officials he gave his money to."
As a community, as a city and county, in fact as a country and as a people we need to take heed of Cannick's words and we need to act on her words to prevent another Ed Buck. That said, we need to thank Jasmyne Cannick for bringing justice for Gemmel, Timothy, and all of Buck's victims.
Brody Levesque is the Editor of the Los Angeles Blade.
Powerful anti-LGBTQ priest caught on gay sex app at work
Grindr is a sex app. Men use it to meet other men for sex. Journalists at the Catholic news site The Pillar legally purchased Grindr data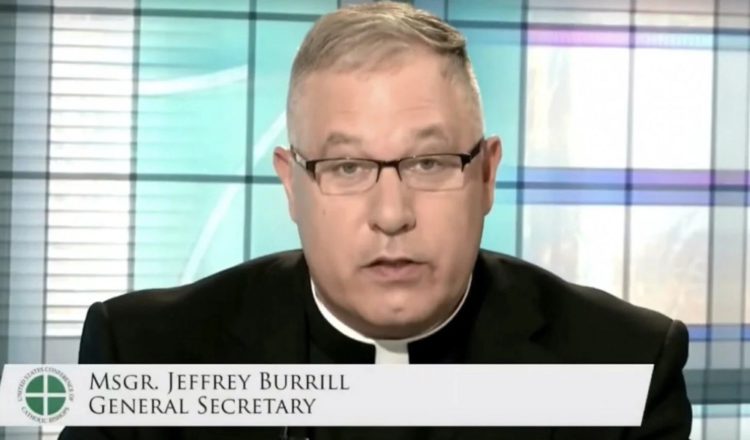 By James Finn | WASHINGTON – Last autumn as the US Conference of Catholic Bishops actively lobbied Congress to kill a proposed national suicide hotline because it directed help to suicidal LGBTQ people, the Conference elected Jeffrey Burrill as their general secretary. He had worked as a high-level staffer since 2016. His promotion made him the highest-ranking, most powerful Catholic priest in the United States who is not a bishop.
On Inauguration Day, Burrill remained general secretary as the Conference's senior bishop chastised President Biden for supporting LGBTQ equality, claiming the president's policies "advance moral evils." Many lay Catholics rolled their eyes, having long since rejected the Catholic clergy's relentless homophobic hate speech.
Burrill said nothing.
Nobody expected him to. His colleagues knew him as a conservative and staunch traditionalist who was "all in" with Church teachings that gay people are "depraved" and "disordered" and that transgender people "annihilate nature." He had been an enthusiastic participant for years advancing institutional homophobia and transphobia.
He continued to administer the day-to-day work of the Conference and lead its staff as the bishops took steps to religiously punish President Biden for refusing to enforce Catholic doctrine about abortion, for refusing to make abortion a crime for all women and doctors, including those who are not Catholic.
Burrill again said nothing.
The U.S. bishops are notoriously conservative, and they chose their man well, grooming him for more power and influence in the Church as he executed their homophobic policies, including promoting an official Catholic organization called Courage that claims homosexuality is a result of mental illness and that encourages conversion therapy, a practice every major mental health association in the world acknowledges is intensely harmful and likely to result in suicide attempts.
Then Burrill's other shoe dropped. He'd been using Grindr at work. Constantly. For years.
Grindr is a sex app. Men use it to meet other men for sex. Journalists at the Catholic news site The Pillar legally purchased data Grindr sells to third-party vendors. The data included unique mobile-device ID numbers and geo-time stamps that allowed investigators to identify Burrill's mobile phone as he used Grindr in his office, his homes, family members' homes and on his travels.
They say that information is non-identifiable. This is another example of how it's an utter lie.

— Professor Ari Ezra Waldman
The general secretary of the US Bishops Conference was using Grindr practically every day. He was spending time at gay bars and at The Entourage in Las Vegas, an upscale bathhouse where wealthy gay men meet one another for casual sex. He often used Grindr before and while driving to private residences he never visited again.
Grab some friends and jump in! #BoysNight #MondayMotivaton #WeCanHost pic.twitter.com/eotIvcxqZX

— Entourage Bathhouse LV (@GayBathHouseLV) September 23, 2019
Three disturbing stories pop out in this scandal about a homophobic gay priest
The first implicates Grindr and other tech companies that behave recklessly as they betray user privacy. The second centers around a continuing Catholic tendency to conflate gay men with pedophiles and sexual abusers. The third is the hypocrisy of homophobic Catholic clergy pushing official Church anti-LGBTQ hate speech. Let's break each of these stories down.
1.) Privacy implications are dystopian in scale
This story is at least as worrisome as the Pegasus spyware scandal that also rocked the privacy world this week. But while Pegasus is sold to governments for tens of millions of dollars, the techniques that outed Burrill don't require expensive software and are available to almost anyone.
The Pillar investigators were able to legally buy aggregated Grindr data from third party sources and use it to identify Burrill based on his movements. This should trouble anyone who uses a mobile device. Grindr routinely sold highly granular location and demographic data to advertising networks and analytic firms.
Pretty much every social media app on the Internet does this.
Grindr defends its privacy policies by pointing out they "anonymize" data before selling it, meaning they strip out names and phone numbers. But that didn't help Burrill. Pillar investigators bought the data, observed that somebody was using Grindr on a unique mobile device just about every day at USCCB offices. From there, checking to see where else that unique device popped up in their data set was trivial. They correlated the device to Burrill's homes, his family's vacation home and to his publicly available travel records. They had their man for the nominal price of a data set.
Experts have long warned of the potential for this sort of tracking. Some say they're surprised privacy violations like this haven't already become common.
They warn that this is just the beginning.
"There's an entire multi-hundred billion dollar industry of companies you've never heard of," Northeastern University Professor Ari Ezra Waldman told Slate. "Their business model is collecting info from all corners of the internet and selling it to people so they can make general conclusions about a population and advertise to it. They say that information is non-identifiable. This is another example of how it's an utter lie."
Indeed, The Pillar suggests they have more stories on tap, more gay priests to out.
2.) Religious news sources are falsely framing this story as a fight against pedophilia and sex abuse while morally condemning LGBTQ people at large
The Pillar story itself is rather breathless, making one illogical leap after another to correlate consensual gay sexual activity with risks of predatory abuse. The authors describe Burrill as having engaged in "serial and illicit sexual activity" immediately after writing "he is widely reported to have played a central role" in coordinating the U.S. Church's response to the ongoing clerical child sex abuse scandal.
Their plain implication is that sexually active gay men are incapable of protecting children from predators and present a heightened risk of being predators themselves.
The authors are not not coy about linking Grindr to the risk of child sexual abuse. They cite three examples of priests using Grindr to meet teenagers for sex but fail to make any case that Burrill himself is attracted to minors or has any track record of predatory behavior. Instead, they write, "There is no evidence to suggest that Burrill was in contact with minors through his use of Grindr. But any use of the app by the priest could be seen to present a conflict with his role in developing and overseeing national child protection policies."
They quote Thomas Berg, a professor of moral theology at St. Joseph's Seminary, to make their point more directly: "When it becomes evident that a cleric is regularly and glaringly failing to live continence, that can become only a step away from sexual predation."
This assertion, repeated by many other Catholic publications in the past two days, shocks the conscious of LGBTQ people everywhere, many of whom work with children as teachers, social workers and community leaders — overseeing child protection policies without the least conflict with their private adult sexual lives.
Religion News Service jumped on the gay-bashing wagon fast, Steven P. Millies opining, "I am a sinner. So are you. So is Monsignor Jeffrey Burrill. Not one of us has a personal life that would withstand the sort of scrutiny The Pillar has applied to Burrill. Every single one of us has had a shameful moment we regret, and I suspect most of us must be caught up in cycles of sinfulness that we repeat less because we want to than because we are sinners and cannot help being sinners."
Notice how Millies appears to defend Burrill even as he heaps hate speech on gay people, calling us shameful and sinful while implying that our sexuality is regretful.
I choked on story after hateful story like his while preparing this piece, both in nominally liberal and more conservative religious publications. The Burrill scandal has prompted a tiring and toxic wave of overt homophobia from religious writers who seem more interested in targeting gay people for moral condemnation than in focusing on the hypocrisy that should be the center of this tale.
3.) Jeffrey Burrill is a hypocrite who worked to hurt LGBTQ people while living his off hours as a sexually active gay man
First, let's shoot down a disingenuous liberal Catholic talking point. The accusations The Pillar printed are not innuendo. They are not mere gossip. Look, I'm angry Grindr sold private data, but the data is out there now and it's clear. Jeffrey Burrill used Grindr for years, often every day, for its intended purpose — to have sex with other men.
Gay men don't use Grindr to talk about the weather. We don't use it to idly chat. We use it to have sex. That's what it's for. Gay men don't go to The Entourage and other bathhouses to have a steam and a cup of tea. Gay men go the Entourage for only one reason — to have sex with other men.
That's not innuendo. It's reality. It's truth.
So let's stop playing silly games, liberal Catholic press. Jeffrey Burrill, the highest ranking Catholic priest in the United States who is not a bishop, has been having sex with men for years, on purpose, on a regular basis, and often while traveling on the Church's dime.
He did this while working for The U.S. Conference of Catholic Bishops, arguably the most cruel homophobic organization in the United States. You don't get more cruel, more immoral, than trying to stop a suicide hotline because it reaches out to queer people in crisis. American Catholics and Americans in general reacted with shock and horror when they learned of the moral depravity of the U.S. Catholic bishops in that episode.
But LGBTQ Americans have long understood the Conference's moral depravity. The fact that the USCCB website (under Burrill's direction) actively promotes Courage International's conversion therapy is just another example of moral depravity. PFLAG and ILGA, respected LGBTQ human rights organizations of long standing, group Courage with extremist anti-LGBTQ hate groups.
Rightfully so!
Conversion therapy hurts people. Badly. It causes suicide. Which makes the USCCB's effort to stop suicide-prevention outreach to LGBTQ people even more despicable.
That all this morally despicable behavior happened under the watch of a sexually active gay (or possibly bisexual) man is jaw dropping. The English language has words for vicious hypocrites like Burrill, but I won't use them here. I already have in private, and I'll leave the color and depth of my vocabulary as an exercise for the reader.
Can we stop feeling sorry for this homophobic gay priest, please? Patheos suggests we should "feel bad" for Burrill given he was doing nothing illegal and nothing to feel ashamed of. But this overlooks the critical fact that Burrill was complicit with oppressing and persecuting LGBTQ people, including working to pass laws to hurt gay and transgender people. (LGBTQ Nation has published a summary of the USCCB's recent homophobic track record.)
No, there's no shame in using a gay hookup app. There's nothing shameful about visiting gay bars and bathhouses. That goes without saying. Anyone who suggests otherwise is indulging an ancient human habit of reviling and hurting members of gender and sexual minorities.
The shame here lies in Burrill's complicity with evil.
He IS a member of a reviled sexual minority and he chose to climb into the highest ranks of an ancient organization that has been making life hell for LGBTQ people for centuries. He lived well. He enjoyed a luxurious (rent free) residence in Washington DC while maintaining a luxury apartment in Wisconsin and jetting around the world on Church business.
His shame lies in his fronting for a Church that pillories gay people for engaging in the very "acts of grave depravity" he indulged in all the time. His shame lies in living with one foot in a Catholic clerical world that constantly flings hate speech at LGBTQ people even as his other foot danced in a world of gay men who know the Church is dead wrong in its baseless moral condemnation and scientifically absurd diagnoses of mental disorders.
I'm glad The Pillar exposed Burrill. It needed to be done.
I'm not happy that Grindr and other tech companies make privacy invasion easy. I'm deeply troubled by the probability that meaningful privacy is no longer possible in today's high tech world.
I'm equally troubled by the motivations of the conservative Catholic journalists at The Pillar. I know they are engaged in a witch hunt. I know they printed their story to hurt gay people and to strengthen the false notion that gay men are likely to be predatory.
But nobody in their right mind is buying that nonsense, not outside Catholic clerical circles and small numbers of extremist lay Catholics.
Lay Catholics in the United States as a group are fed up with the hierarchy's homophobia. Unlike members of the clergy, U.S. lay Catholics are slightly more likely than the average American to support LGBTQ equality measures like equal marriage and the proposed federal Equality Act.
It's a mystery to me why lay Catholics keep funding the Church as it works so hard to stop equality and so hard to hurt queer people, whether those queer people be Catholic or not.
This exposure of extreme hypocrisy elegantly underlines how out of step the all-male, toxically homophobic Catholic clergy are with the flock they say they lead.
American Catholics are good, decent, moral people who don't put up with injustice. The same cannot be said for their nominal leaders. This episode of hate and hypocrisy underlines that perfectly well.
Isn't it time for the flock to fight back against the morally depraved shepherd? Isn't it time to end the Church's extremist anti-LGBTQ hate speech? If not now, when?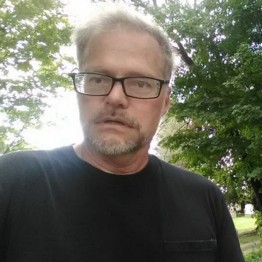 James Finn is a former Air Force intelligence analyst, long-time LGBTQ activist, an alumnus of Queer Nation and Act Up NY, an essayist occasionally published in queer news outlets, and an "agented" novelist. Send questions, comments, and story ideas to [email protected]
The preceding piece originally appeared at Prism & Pen, 'Amplifying LGBTQ voices through the art of storytelling,' and is republished by permission.
Proud Boys & QAnon expose dangerous hatred of Trans people at Wi Spa
They have one agenda and that is to do harm to and in this case to denigrate and do political, social and physical harm to trans people.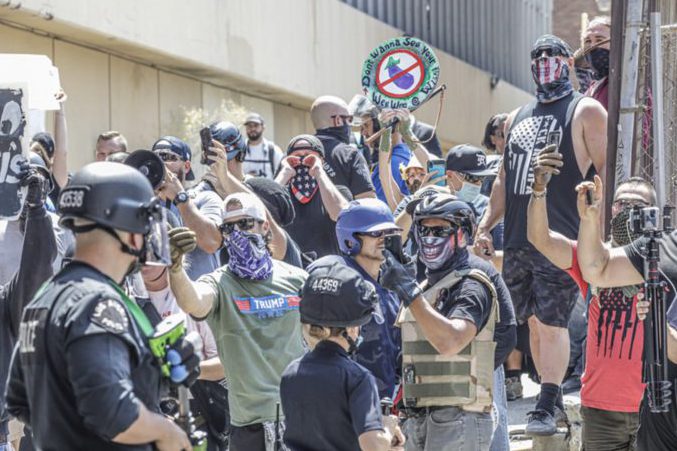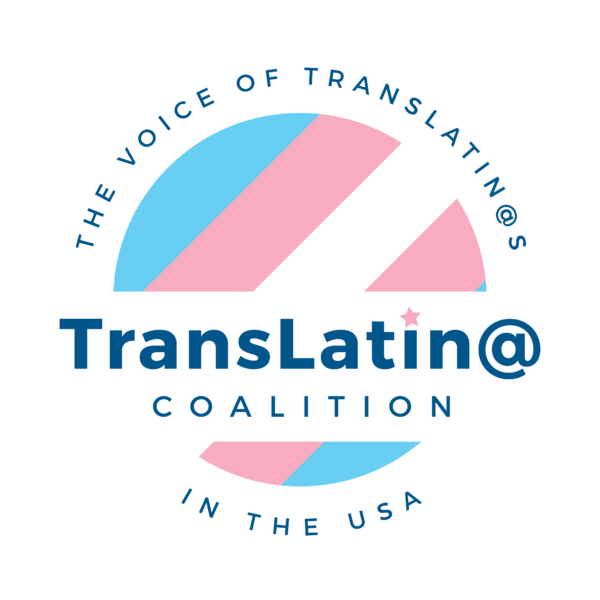 By Bamby Salcedo | LOS ANGELES – Proud Boys are great at stirring things up but perhaps not so great at staging their protests.
As the leader of Los Angeles based The [email protected] Coalition, a nationally recognized organization that provides direct services to trans people in Los Angeles, I am alarmed by the events that have unfolded around WiSpa in Koreatown.
At WiSpa, a transgender woman is said to have exposed her male genitaliia in the presence of children. One of the accusers says her children were unwittingly naked in a hot tub with a trans woman who was also naked.
All the problems with the last paragraph aside (and there are quite a few), the person(s) who made that complaint has remained anonymous and the transwoman who is accused has never come forward and has never been identified.
The complaints went viral on a video, however and has resulted now in 2 protests, the most recent becoming a threat to public safety and resulting in the arrest of 41 people and the seizure of a cache of weapons.
At the protests, to my knowledge, none of our clients nor I was present and none of us had any significant knowledge that there would be such a protest as no one has reached out for us to participate.
I have many friends who are trans-identified and no local activists we are familiar with participated in either of the protests, at least no one from our side of the fence. Not a single person who participated in the protest are individuals known to me and I have heard of no members of my organization who knew any of them, either.
And we would know, as word runs fast in our community.
Our offices are less than 3 blocks from WiSpa and the protests took place near our front door. Perhaps there's some strategy in that. And to me, the strategy is simply orchestrated by people who are not even connected to the local trans community.
The [email protected] Coalition is in the business of showing up to support our trans siblings and advocate and defend our rights. The fact that we have not shown up should speak volumes to every concerned party in the nation.
I believe the whole situation was wholly manufactured and manipulated, particularly by people who are trying to gain followers and those in the right who with their continued efforts are trying to create violence against our community.
Right wing agitators created the situation to give them a platform to spread anti-trans propaganda. They are happy to use lies and bring weapons such as mace, pepper spray, knives and guns, happy to incite violence and to seek wider support for their hate with faux-outrage.
It is a known fact that where Proud Boys go, their counterparts follow, giving the appearance of a much greater threat. We've seen it in Berkeley, in Charlottesville, in DC, at BLM marches around the country and in many other places. This is what they are known for.
They have one agenda and that is to do harm to and in this case to denigrate and do political, social and physical harm to trans people.
Whether we knew the counter-protestors or not, the LAPD needs to be called out for using excessive force to intervene, especially where, as it was assumed, counter protesters were LGBTQ community members exercising their free speech rights.
The LAPD's violence at the protest of course also amplifies the intended anti-trans and anti-left message of the Proud Boys and the right. It fuels the optics.
There have been reports that the counter-protestors were unknown actors and followers of the right wing, raising the possibility that the counter-protestors were there just for the thrill of the fight.
Let me be clear: Extremist right-wing forces do not have anything better to do and are trying to keep busy attempting to continue to spark the national debate about public accommodation laws and transgender bodies.
We know they are willing to bring and use weapons. They have no regard or respect for other people who are not like them.
Our community and our allies need to be cautious. The LGBTQ community has long been mindful of the need to vet situations before we respond to them the way this crazy group of people are doing it. That's why we need to be strategic about how we participate in these types of situations. .
Proud Boys, Q-Anon and many other conservative groups are looking for a fight. We need to keep our community safe because we need all of us to change the narrative that they are trying to portray. We need to let all of those conservative groups and LAPD that we are better than them
The stakes are too high and we must be smart, vigilant and strategic about creating a better world for all of us.
Stand down Proud Boys: we will not take your bait.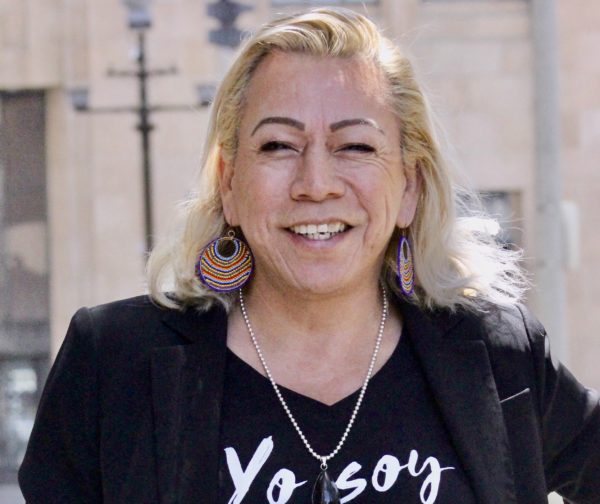 Bamby Salcedo is the President and CEO of Los Angeles Based [email protected] Coalition. She is a highly regarded, nationally and internationally recognized activist, advocate, community organizer and social justice advocate and professional.