April 20, 2017 at 11:26 am PDT | by Robert Gamboa
A rich tapestry of sobriety support in West Hollywood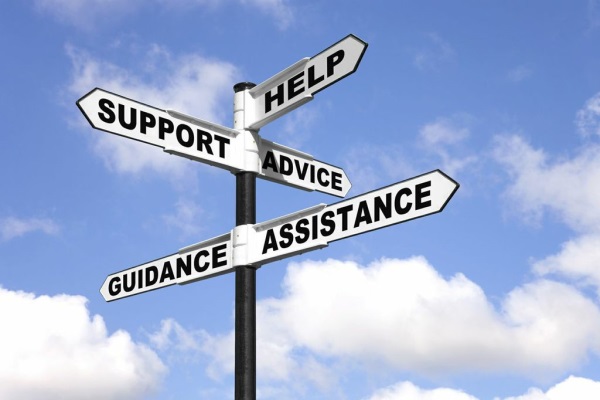 I always say that West Hollywood breathed life back into me. After getting sober, I didn't know what to do. Honestly, I didn't truly know how to live life without substances. But it was the wonderful people of the many recovery programs who brought me to where I am today and helped make me the man that I am.
I learned early on in recovery that a blessing is not a blessing unless it is shared. This concept has been a driving factor for the last seven and half years. It means I am so grateful for my life today and the opportunities that befall me that I have to keep giving back to others so that they, in turn, will have opportunities as well.
Part of that means helping others when I can. I first learned in the programs that there are countless ways to enjoy and engage in life without substances. It was like a whole new world. There were parties, dances, bowling events, camping trips, bingo games, drag shows, dinners, charity events, theme park outings, and so on and so on. And I made so many friends in the process. What was even more exciting was that I got to be of service and help create and produce some of these events. It gave me a new sense of purpose. That was a powerful realization for me. I could help make people's lives better.
Part of that also means learning the treatment-to-care pipeline. One of those amazing friends I met along the way was Jimmy Palmieri, founder of the Tweakers Project. The Tweakers Project is an anti-meth campaign that focuses on meth education and promotes every type of method possible to stay clean from meth. In getting involved, Jimmy helped me to learn how to navigate the complex treatment-to-care pipeline that exists in Los Angeles County. Before long, we were helping people right off the streets and getting them into the appropriate treatment program. We saw men and women with substance abuse and mental health disorders, full blown HIV/AIDS, Hepatitis C and other infectious diseases, and knew we had to do something. We learned about the extensive social services that places like the City of West Hollywood offers for people that are homeless or struggling with these diseases. This was crucial in discovering that we still needed more work ahead. It wasn't enough just to help people into treatment. We needed to do more.
And that meant creating safe spaces or alternatives for people to enjoy.
In my work at the Institute for Public Strategies (IPS), we strive to promote improved public health, public safety and quality of life. We know that alcohol and drugs are deeply ingrained in the fabric of our society. We wanted to create a social norms shift. The social construct needed to shift towards a realization that social activities don't have to heavily rely on alcohol and drugs. This seems like an easy ploy. But for many people in the LGBT community, making it through Pride seemed impossible without a few drinks as social lubricant to ease some of that anxiety.
So, along with Mike Rizzo from the Los Angeles LGBT Center, Jimmy Palmieri, and IPS' West Hollywood Project, we began developing new alternatives- social events where alcohol and drugs aren't the focus. We created '#BOOM! – An Alcohol and Drug Free New Year's Eve Extravaganza' and '#SIZZLE! – A Carnival of Attraction!'. We realized that Pride and New Year's Eve were two critical times when we saw greater amounts of relapse, suicide, mental health episodes and overdoses. We knew we had to continue making safer spaces for people to show that you can enjoy life and its many wonderful and scary aspects, without alcohol, should one choose to do so.
LA Pride Festival 2017 Sizzle Video from LA PRIDE on Vimeo.
Thanks greatly in part to the City of West Hollywood, Los Angeles LGBT Center and Christopher Street West, these events have been hugely successful. People tell me all the time how they are alive today, healthy and able to enjoy life because of these events.
Our community is truly amazing. We represent all aspects of the social fabric that make up our great country. We try to build events and opportunities that are inviting for all people. And it is increasingly important that we continue to educate our community on the vast resource options that are available to them should they wish to live a life free from substances. It only takes an idea to start the process. And that first action could change the world.
"An ounce of prevention is worth a pound of cure," as the old Benjamin Franklin axiom goes. And that is just what we set out to do.
You can enjoy a wonderful life free of drugs and alcohol and there are many excellent resources to guide you. Getting involved helped open my eyes to a bigger world. And I hope that it can for you too.
Upcoming sober events: