Pulse survivors to be honored in WeHo fundraiser and at Long Beach Pride
The Abbey's David Cooley and Pulse Nightclub owner Barbara Poma host WeHo fundraiser for onePULSE Foundation on anniversary of massacre, June 12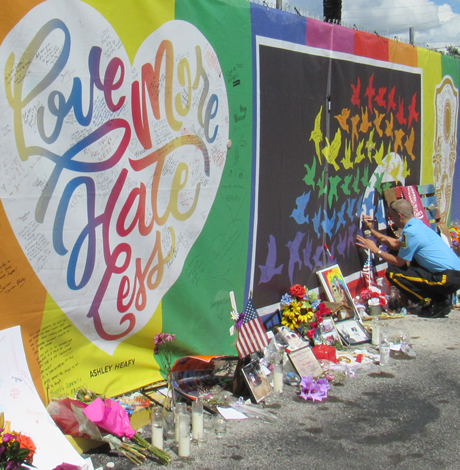 David Cooley and Pulse Nightclub owner Barbara Poma have announced a fundraiser for the onePULSE Foundation to be held at The Abbey on Monday, June 5, to mark the first anniversary of the Pulse Nightclub tragedy, the deadliest mass shooting in U.S. history, which occurred on June 12 of last year. Several survivors will be attending and sharing their stories.
The night begins at 7pm with a ticketed cocktail reception and seated multi-course dinner at The Chapel at the Abbey, co-hosted by Cooley and Poma. The $150 tickets are limited to 125 people and 100 percent of the ticket sales will go to onePULSE Foundation.
Next door at The Abbey, which will remain open to all and accepting donations at the door, a special charity drag show hosted by Allusia will begin at 9:30 pm. Sasha Colby, Jessica Wild, Misty Violet, Barbie's Addiction, Calypso Jette as well as others will be performing.
"This was the worst massacre against the LGBT community in American history and it took place in a nightclub, a safe space for the community, and something that is very personal to me," said Cooley. "I had the opportunity to host Barbara and some of the survivors at The Abbey a few months ago and it was a life-changing experience. I want each of the survivors and victims' families to know that we are still with you and we will make sure the world remembers your stories."
Donations to onePULSE Foundation will help build and maintain a memorial and museum as well as provide educational scholarships and community grants to care for survivors and victims' families.
Tickets for the dinner as well as limited reserved seating for the drag show are available at theabbeyweho.com/onepulse.
Long Beach Pride will also honor those killed in the shooting. Milan D'Marco and Brian Reagan, themselves survivors of the tragedy, will be paying tribute to the victims prior to the start of the Long Beach Pride Parade on May 21. The special tribute will begin at 9:30 am at the parade grandstand on Ocean Boulevard between Junipero and Cherry avenues in Long Beach. The parade begins at 10:30 am the same day.
"We are very much honored to join Long Beach Pride and the LGBTQ Long Beach community for this special tribute," Reagan said in the statement. "As a survivor, that terrible day has forever changed me as a person. As a member of the international LGBTQ community, I know now more than ever that it is my duty to encourage love in all lives so that we all can heal together to prevent such atrocities against the human race."
The Pulse Nightclub tragedy became the deadliest terrorist attack ever suffered on U.S. soil by a single gunman when a shooter opened fire in the Orlando nightclub, killing 49 people and injuring almost 60 more.
LAPD: Body found on fire hanging in tree in Griffith Park likely a suicide
The person's age, identity and gender have not yet been determined, but they are believed to be a person who frequents the park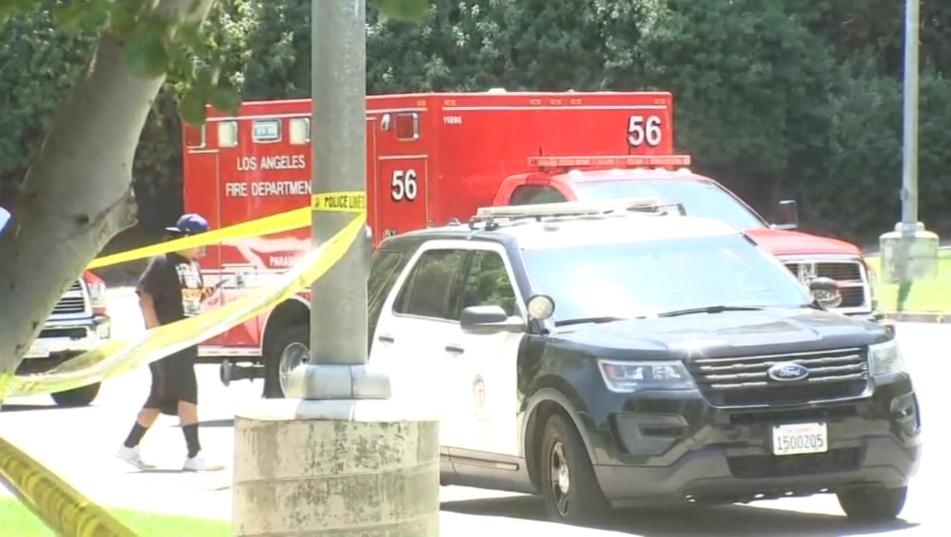 LOS ANGELES – The body of an unidentified person deceased found hanging from a tree near the Griffith Park's merry go round was likely a suicide a detective with the Los Angeles Police Department said Tuesday.
The body was discovered at around 12:30 p.m. on fire and hanging from a tree. Los Angeles City firefighters put the flames out and LAPD detectives investigated and found no signs of foul play, determining that most likely the cause of death was suicide.
"It appears to be self-immolation," said LAPD detective Michael Ventura. "This is going to be somebody who brought some gasoline, brought some lighters. We have had, they are rare, but we do have cases where people will self-immolate. Or they choose to set themselves on fire."
The person's age, identity and gender have not yet been determined, but they are believed to be a person who frequents the park on a regular basis Ventura said.
Independent freelance journalist Vishal P. Singh, who was on scene tweeted about the incident:
Firefighters from @LAFD are carefully removing things from the tree in Griffith Park. @LAPDHQ and the Park Rangers are here, too, investigating the body found hanging from a tree and on fire here. pic.twitter.com/5xBxviZRki

— Vishal P. Singh (they/he) 🏳️‍⚧️ (@VPS_Reports) August 9, 2022
KABC reported:
Editor's note: If you or someone you know is struggling with suicidal thoughts or mental health matters, please call the National Suicide Prevention Lifeline at 800-273-8255 or dial 988
LAPD respond after protestors disrupt LA City Council vote on homeless
All of City Council left except for Councilmembers Raman, Harris-Dawson, & Bonin who have previously voted against the expansion of 41.18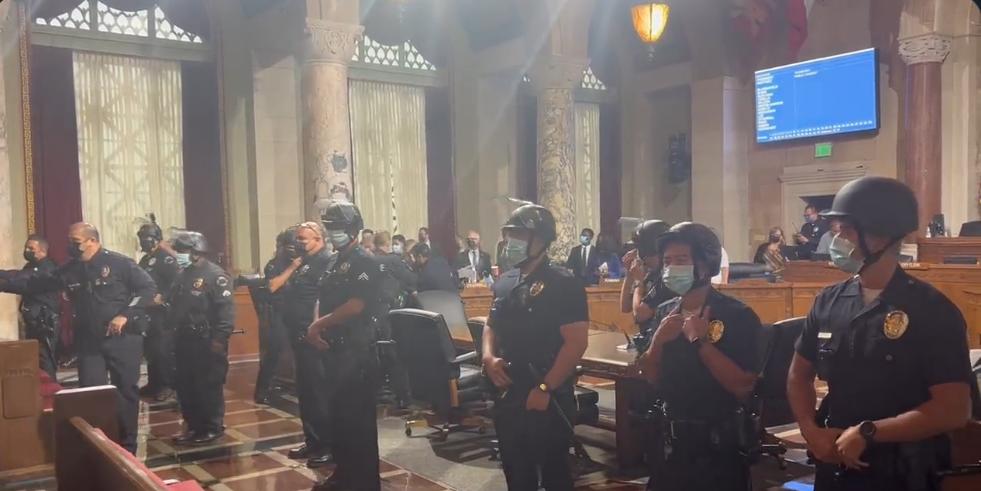 LOS ANGELES – After protestors angrily voiced opposition and one charged towards the council dais disrupting the LA City Council's impending vote Tuesday on a mass expansion of 41.18 zones, which will prohibit encampments of unhoused persons near schools and daycare centers, the Los Angeles Police Department's Riot Squad was called-in.
The meeting erupted into chaos after a member of the public who was speaking climbed over a bench and charged toward Council President Nury Martinez. Police quickly filled the council floor to apprehend the person and another member of the public. Activists screamed at police, and at least one audience member attempted to spray water on officers.
Martinez abruptly recessed the meeting as dozens of activists in the room chanted "Abolish 41.18!" – a reference to the city law prohibiting homeless encampments at libraries, freeway overpasses and other locations.
Jonny Peltz, a freelance reporter for Knock LA, a nonprofit community journalism project, live tweeted the proceedings.
Before meeting starts there are chants of "Shame on you!" pic.twitter.com/7HdnvdOQgD

— Jon peltz (@JonnyPeltz) August 9, 2022
Crowd holding up mostly 'abolish 41.18' signs. Council President told the crowd to "grow up" as they were jeering pic.twitter.com/28dVNpZF4j

— Jon peltz (@JonnyPeltz) August 9, 2022
BREAKING: Riot squad now out at City Hall. Two protesters have been arrested pic.twitter.com/gX9utGVHLj

— Jon peltz (@JonnyPeltz) August 9, 2022
Crowd is staying and chanting. All of City Council left except for Councilmembers Raman, Harris-Dawson, and Bonin (who have previously voted against the expansion of 41.18). LAPD also lining the side of City Council chambers pic.twitter.com/Whmvd9P2xf

— Jon peltz (@JonnyPeltz) August 9, 2022
KTLA reported the Council voted to ban homeless encampments within 500 feet of city schools and day care centers after protesters again rallied against the expanded motion.
The final vote on the motion 11-3 in favor of the widespread ban.
Before the updated motion passed, camps were banned within 500 feet of facilities deemed sensitive, such as schools, day care facilities, parks and libraries but only if those areas have been designated for enforcement.
Tuesday's vote means a blanket ban on encampments within 500 feet of every private school and day care centers in the city.
LAPD increases patrol force by 200 in Hollywood to combat rising crime
"If you come here to commit crime, you will be arrested, you will be prosecuted, you will be jailed or imprisoned," said O'Farrell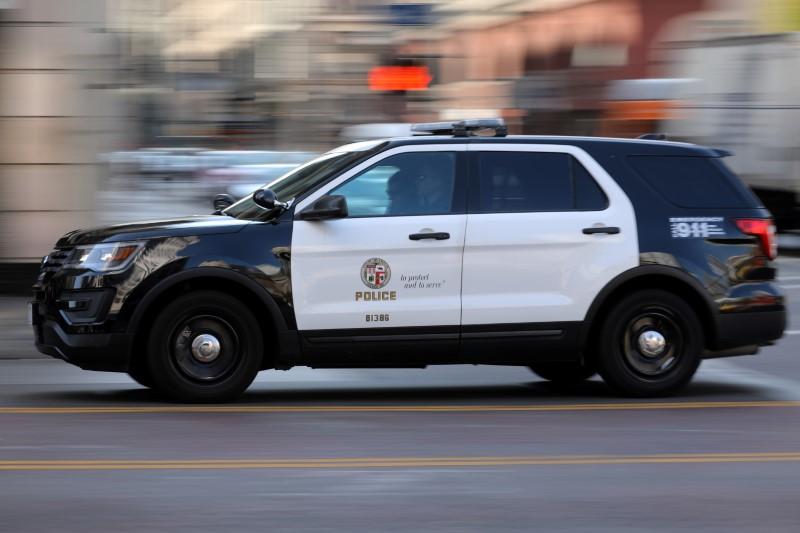 HOLLYWOOD – The Los Angeles Police Department has been deploying additional resources over the past seven months as the neighborhoods around Hollywood have experienced sharp increases in petty thefts, robberies, shootings and homicides.
On Wednesday, Out Los Angeles City Councilmember Mitch O'Farrell hosted an event to spotlight more aggressive actions being taken by the LAPD and other city officials to stem the uptick in crime in the heart of the City's entertainment district.
"If you plan to come to Hollywood to commit crime, you are not welcome," said Councilmember O'Farrell. "All Angelenos should feel safe where they live and work. By bringing additional LAPD shifts to Hollywood, we are strengthening the holistic approach my office is taking to public safety – one that brings unarmed services to people in distress, while ensuring our LAPD officers have the necessary tools to effectively prevent and address crime."
"If you come here to commit crime, you will be arrested, you will be prosecuted, you will be jailed or imprisoned," said O'Farrell adding; "There is no permissiveness in Hollywood. We're not going to permit or tolerate that."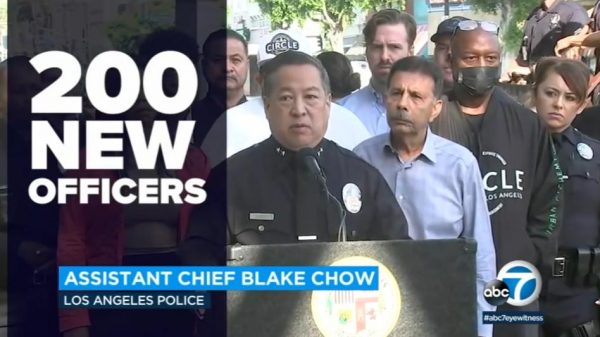 "That's really basically about 200 more officers out on the street here on Hollywood Boulevard. "They're going to be on foot, they're going to be in patrol cars, they're going to be on horseback, they're going to be on bikes," LAPD Deputy Chief Blake Chow told attendees and reporters attending the event.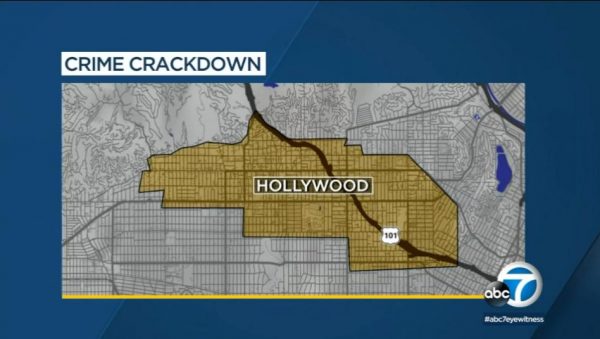 Year to date, Hollywood has seen a 75% increase in homicides and 35.6% increase in shots fired, while robbery and theft have risen by 19.4% and 24.7% respectively, compared to 2021. This latest effort to enhance public safety follows Councilmember O'Farrell's groundbreaking work to bring the CIRCLE program, the City's first unarmed model of crisis response, to Hollywood, in addition to supporting a City budget that accounts for attrition rates within LAPD's ranks.
"People need to feel safe when they're in Hollywood," said Deputy Chief Chow. "We're thankful to Councilmember O'Farrell for these additional resources and look forward to quickly putting them to use to prevent, deter and address crime."
"Public safety requires robust collaboration and an all-hands-on-deck approach," said James Hegler, Director of Operations for the CIRCLE Program. "We're proud of our successful working relationship with Councilmember O'Farrell and LAPD, which helps us bring unarmed services to Angelenos in need so that LAPD can focus their resources on actual crime."
"Public safety is an essential part of a thriving local economy," said Kathleen Rawson, President and Chief Executive Officer of the Hollywood Partnership. "As Hollywood emerges from the pandemic, having officers on the street and available to respond to calls is necessary for our businesses to safely keep their doors open and welcome visitors back to this iconic boulevard."
In addition to deployment of added LAPD resources, O'Farrell on Wednesday introduced a motion that, when approved by the City Council, would strengthen LAPD's presence in Hollywood with additional officer shifts.
The $216,000 effort would be funded directly by O'Farrell's office as part of his comprehensive approach to public safety in Hollywood a spokesperson said in a statement.