Lesbian Visibility Shines Through in Memoir by Federal Prop 8 Plaintiffs
"Ordinary" lesbian couple came to represent same sex couples everywhere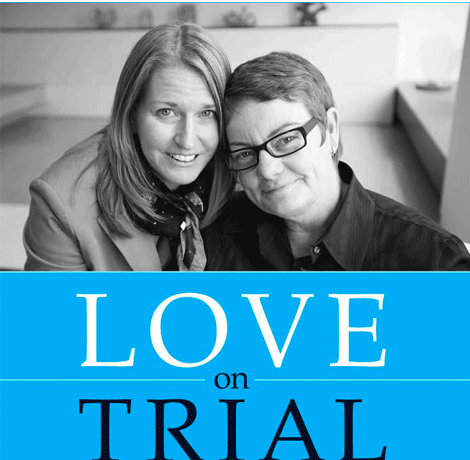 A joyous celebration occurred May 13 in Highland Park as lesbian and straight women artists and performers launched an exhibition of archived work from the historic Women's Building, the one-time "feminist mecca" for women's culture in downtown Los Angeles. Already marginalized by mainstream society, the artists refused to be invisible even unto each other.  
Kris Perry and Sandy Stier would have loved it. One of the most famous couples in LGBT history as plaintiffs in the historic federal Prop 8 trial, they have nonetheless had their share of lesbian invisibility, even, as they reveal in their new memoir, "Love on Trial: Our Supreme Court Fight For the Right to Marry," unto themselves.
In "Love on Trial," Perry and Stier emerge from behind their famous "odd couple" lawyers Ted Olson and David Boies and trial leader Chad Griffin, now President of the Human Rights Campaign, and sidestep their fellow plaintiffs Jeff Zarrillo and Paul Katami to share how this "ordinary" lesbian couple came to represent same sex couples everywhere. But unbeknownst to them, the couple would each be forced to face unsettling deep dives into their own lives when that lawsuit was filed in May 2009.
Perry shares that she always felt "different" but didn't know why until her late teens; Stier had always been straight until, inexplicably, she fell in love with Perry. That would be a point Brian Raum, the attorney for the Alliance Defense Fund, would harp on until turning red with frustration deposing the former church-going Iowa cheerleader.
"I was not the lesbian he expected to see," Stier writes, as Raum pummeled her for answers about her relationships.

"I answered truthfully. I performed well under oath, and, frankly, I have nothing to hide. Yes, I dated men, or rather, boys, in high school and college. Wonderful guys. Yes, I cared about them. Yes, I married a man in my mid-twenties. Yes, I had loved him. All true. The other thing that was true was that I now loved a woman, and I wanted to marry her; I was in love with Kris."

Raum asked for intimate details. Stier would only say they were "romantic." He started using baseball terms: "What 'base' was reached in each of those relationships?" she writes. "We have more of our parents in us than we may realize. I gave him my best Iowa deadpan stare and restated that the relationships had been romantic. And I stopped there. My people don't talk about 'bases' to lawyers. It's not dignified."

Stier understood that she was being probed for the "immutability" argument.  She finds the argument offensive. "Being gay is not wrong and it's not bad. It's not. Love is not harmful; hate is. Rejection is. Growing up immersed in religion and spending most of my career in the field of human services, nothing could be clearer," she writes. "Love and acceptance are what matters and are worth fighting for."

For Perry, pre-trial preparation was tough as she was forced to come face to face with coping mechanisms after her beloved sister's death and how those fed into an endless cycle of self-protection from perpetual discrimination as the "other." That included the pain and humiliation of knowingly refusing to even think of being happily married because, as a lesbian, it was not available to you—and everyone else knew it.

"After we had meandered around the core question for hours," Perry writes, "Ted asked me, 'How does it feel to be different?' I burst into tears. All that heartache was closer to the surface than I had thought. I'd tried to put distance between myself and Bakersfield and how I felt there, but it hadn't worked. I told Ted that 'I knew who I was, and it had made me stronger,' but I didn't like that I had been forced into being strong by building walls or hiding my feelings. Hiding was a necessity, and it had changed me, permanently."

The awareness hit her even harder on the witness stand. "I suddenly thought, 'Enough. Enough coping. Enough settling. Enough making me easier for everyone else," Perry writes.

"I could picture the three-year-old me, the eight-year-old me, the sixteen-year-old me, every one with a huge weight on her shoulders," she continues. "Keeping a secret she didn't know or understand, afraid of losing the love of her family, of being rejected by her friends. By fighting to be unseen and unheard, I didn't grab love when others did. I didn't hold my head high—I looked down. I didn't see a future with my children and spouse; I thought I'd always be single and alone."

Perry couldn't even imagine what was possible. "I had covered up my embarrassment and humiliation for years, and it was painful for my loved ones to hear these experiences without censoring or sugarcoating," she writes. "I felt like a huge weight had been lifted from me—but I knew well there was still so much more to come."

"Love on Trial" is a kind of catharsis for all LGBT people who haven't realized the pain of internalized oppression. Additionally, it humanizes the "Prop 8 plaintiffs."

"It's as if we weren't people until the trial," Perry tells the Los Angeles Blade. "The world projected a lot onto us. We were one dimensional. But we knew we have very complicated lives."

"The case was no way the hardest thing we've ever done," says Stier, noting the difficulties they've faced and the losses they suffered. "Blending families is hard," for instance, especially when her two sons didn't accept their parents' divorce and rejected Perry. It got better when "Kris took her foot off the gas and wasn't so authoritarian, becoming more like an aunt than a parent."

Television station KQED filed a motion April 28 with the U.S. District Court for Northern California to unseal the videotapes of the Prop 8 trial. It might be useful to read "Love on Trial" first to understand how much Perry and Stier's love story matters in shedding light on lesbian visibility everywhere.
Montana Republicans support anti-Trans medical conscience bill
HB 303, which allows medical providers to decline services based on moral or religious beliefs, cleared a key House vote Monday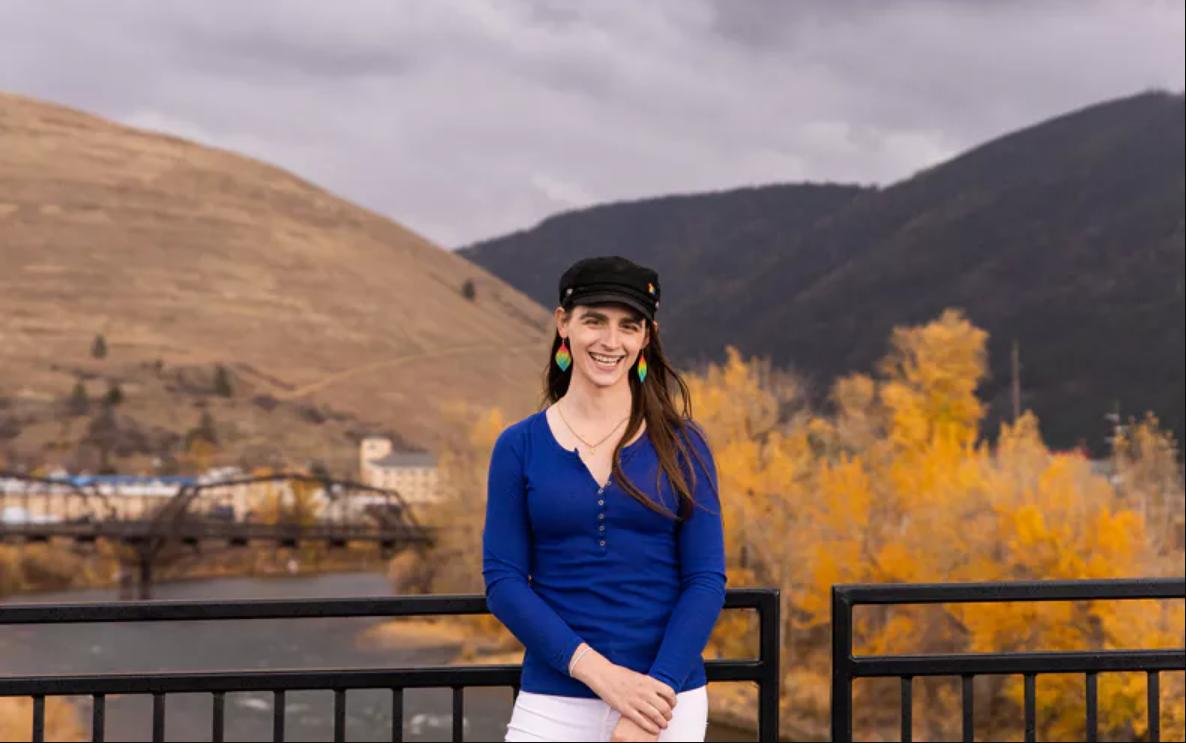 By Mara Silvers | HELENA – State lawmakers in the House of Representatives gave broad approval Monday to a bill that would allow medical providers, health care facilities and insurers to deny services based on "ethical, moral, or religious beliefs or principles," signaling the bill's likely advancement to the Senate this week. 
House Bill 303, sponsored by Rep. Amy Regier, R-Kalispell, passed the Republican-majority chamber largely along party lines, with 65 votes in favor and 35 against, after roughly 20 minutes of debate.
Regier portrayed the bill as a "preservation and protection for medical conscience" in the state for practitioners and health care institutions that object to specific "lifestyle and elective procedures" such as physician aid in dying, prescribing marijuana or opioids, abortion procedures and gender-affirming medical care for transgender people.
"To be clear, this bill would not give the right to refuse to serve a person. It would only apply to the narrow circumstances where a nurse or physician cannot conscientiously perform a specific procedure," Regier said.
A subsection of the bill says it is not meant to conflict with the federal emergency health care access law known as EMTALA as it applies to health care institutions, such as hospitals. But the bill does not provide a holistic exemption for emergency departments and emergency health care providers. When it comes to abortion, for example, the bill would require providers to opt-in to participating in those procedures in writing beforehand.
Similar legislation has had recent success in other states. For instance, a Medical Ethics and Diversity Act was signed into law in South Carolina last spring. The legislation in that state saw support from the Alliance Defending Freedom, a conservative religious advocacy group that is also backing the Montana proposal.
The opposition to South Carolina's legislation, including from transgender patients and LGBTQ advocacy groups, echoes concerns now surfacing in Montana over HB 303. Medical associations and groups, including the Montana Hospital Association, Montana Primary Care Association, Montana Nurses Association and the Montana Medical Association, testified against the bill during a January committee hearing, saying it would put patients' care at risk.
During Monday's debate on the House floor, Democrats reiterated that the bill includes no discrimination protection for patients, and does not guarantee that a patient has a right to access health care even if a specific provider declines to participate in those services. 
Rep. Zooey Zephyr, D-Missoula, told fellow lawmakers the bill would mean transgender people like herself could be turned away from medical services they need.
"What is actually going to happen is it will be a denial based on diagnosis. Something like, I am diagnosed with gender dysphoria," Zephyr said. "And the thing is, that is inherently discriminatory because you cannot pass my diagnosis from who I am. To deny me based on my diagnosis of gender dysphoria is to deny me based on my being a trans woman."
Republican moderates appeared to try and derail the bill by proposing a strategic amendment during Monday's floor session. 
As written, HB 303 does not apply to a "health care institution or health care payer owned or operated by the state or a political subdivision of the state." Some Republican representatives showed interest in striking that provision from the bill, an amendment that would have triggered a higher threshold for the bill to pass because of a specific provision of the state constitution. That amendment, proposed by Rep. Tom Welch, R-Dillon, failed in a 39-61 vote.
Republicans who spoke in support of the bill on the floor said they hoped the bill would protect freedom of expression for medical providers, even those they disagree with.
"I think in this increasingly lack of traditional values and conscience world, and oftentimes profit-driven world, that protection needs to be provided for providers and health care workers that do have those values and do have that conscience," said Rep. Jerry Schilling, R-Circle.
Other Democrats who considered the bill as part of the House Judiciary Committee urged lawmakers to consider the unintended consequences of the bill. Rep. Laura Smith, D-Helena, said she'd heard stories from parents of young children faced with challenging medical circumstances who feared that, had HB 303 been in place, their desires for care would have been trumped by the prerogative or ideology of their providers.
"This is just one of many examples that I receive where medical teams have tried to deny parents' rights to choose procedures for their children," Smith said. "If the bill passes, it will take away parental rights, and your constituents' parental rights, to make these life-and-death procedural and medical decisions for our own children."
The bill ultimately passed with widespread Republican support and one affirmative vote from Rep. Frank Smith, D-Poplar. Four Republican lawmakers joined Democrats in opposition.
If the bill passes a third, non-debatable vote this week, it will then be transmitted to the Senate and assigned to a committee for a second hearing.
Speaking to Montana Free Press Monday afternoon, Regier said she was pleased by the vote margin.
"It's what we all hope for," she said. 
*************************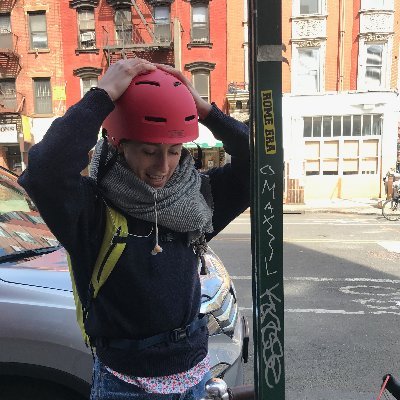 Mara Silvers writes about health and human services stories happening in local communities, the Montana statehouse and the court system. She also produces the Shared State podcast in collaboration with MTPR and YPR. Before joining Montana Free Press, Mara worked in podcast and radio production at Slate and WNYC. She was born and raised in Helena, MT and graduated from Seattle University in 2016.
**********************
The preceding piece was previously published by Montana Free Press and is republished with permission.
SUPPORT A FREE AND INDEPENDENT PRESS
Unbiased, unflinching journalism is critical to our democracy. When you donate to Montana Free Press, you are helping build a newsroom that serves the people of Montana, not advertisers or special interests. (Link)