LA's musical theater scene is upgrade of all things '80s
A few choice words about Dirty Dancing and more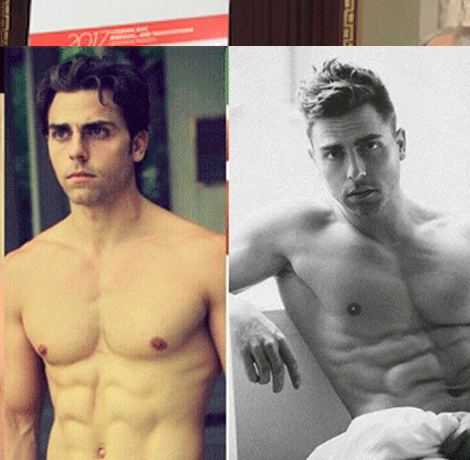 "Actually I had to lose 20-30 pounds for the movie because nobody was that big in the '60s," Colt Prattes talks about preparing for ABC's version of Dirty Dancing. Three guesses where those 20-30 pounds ended up.
Let's call this a tale of two shows: The Bodyguard and Jersey Boys. LA recently played host to touring companies of both shows. The Bodyguard is, of course, based on the Whitney Houston film of 1992. Alas, the stage adaptation is short on dialogue – or plot. The script seems structured to link together the 20 songs almost solely sung by the phenomenal Deborah Cox (two songs are sung by others). Given the fact that she is virtually carrying the entire musical and doing six shows a week (no matinee Cox), it's almost understandable that Deborah holds back somewhat. However, I wouldn't be overstating things to say that her performance had all the energy of a latter-day Sunny von Bulow. Even with her abilities in check, one cannot deny that voice. And certainly she dances better than Whitney. But her comatosed performance in a show with major structural deficiencies made for a wholly unsatisfying evening. But I should add two important points. First, Cox and company let loose for the post-show mini-concert, which was almost worth the price of admission. Second, practically every performance on the tour has been sold out, and audiences respond enthusiastically.
Then we have Jersey Boys, led by Mark Ballas from Dancing with the Stars at the Ahmanson. Unlike The Bodyguard, Jersey Boys is a well-structured, well-written, and well-directed show. Like The Bodyguard, the brunt of the vocal burden falls on the star – although he was able assistance by the rest of the Four Seasons. To say Ballas is not much of a singer or actor would be an understatement. His strain in trying to approximate Frankie Valli's unique sound is evident from the first note. One wondered how he would get through the second act – let alone five shows a week (like Cox, Ballas doesn't do matinees. He also has something else to do Saturday nights). Predictably, Ballas ran into trouble as the show went on. Unlike Miss Cox, Ballas pushes what limited resources he has to extraordinary lengths. While he is often painful to listen to, one can't deny that he wants this – and wants it badly. And, like The Bodyguard, the show is a crowd-pleaser. And, on opening night, the real Frankie Valli came onstage to congratulate Ballas and company.
I was able to go to Seth Rudetsky and partner James Wesley's Concert For America. Each month, they do a benefit concert in a different city to raise money for great charities, nurture grassroots activism, and deliver stellar performances. For May, it was Los Angeles' Royce Hall at UCLA. What was the highlight? Marissa Jaret Winokur recreating the opening of Hairspray (and later joining co-stars Laura Bell Bundy, Mary Bond Davis, and Paul Vogt)? Chita Rivera returning to Chicago? Ben Vereen recalling Pippin? For me, it was Helen Reddy belting out "I Am Woman" and Melissa Manchester singing "Midnight Blue." Special kudos to my pals Alec Mapa and Wendy Liebman, who killed. You can get more details on upcoming events at ConcertsForAmerica.com. Some clips will inevitably appear on my website.
And now, I'm going to do something unexpected. I am not going to bash ABC's Dirty Dancing. But, just to be clear, I'm not going to praise it either. I'm going to say, "Eh." I have my usual Billy issues – like when a string section comes in and there are no strings on the set, or when people sometimes sing into a mike and other times toss it aside and the sound doesn't change. I've gotten used to the fact that nobody cares about those things except for me. I find it interesting that a show called Dirty Dancing had very little I'd call "dirty" or "dancing." My former editor at the now-defunct Frontiers magazine reminded me that way back in 2008, he put Colt Prattes on the cover in some skimpy swimwear. Colt was in town with the touring company of A Chorus Line, so he was joined by fellow cast mates John Carroll and Anthony Wayne. You can see that photo – and several other dirty snaps of Colt's assets – on BillyMasters.com.
Pretty Woman will become a musical for the 2018-2019 Broadway season, directed by my beloved Jerry Mitchell. A musical based on Tootsie is being written by David Yazbek, also for Broadway. Rumor has it that a musical based on Soapdish is in the works for London's West End starring Kristin Chenoweth. And maybe it's me, but I can't think of a film less appropriate for musicalization than Gorillas in the Mist.
Speaking of gorillas (and how often does one get to say that), Netflix signed a deal in Cannes for the rights to show Bubbles, a film about Michael Jackson's beloved chimp. I'm all in if that chimp can sing!
For our Ask Billy question, we turn to Henry from Long Beach: "I know you'll make fun of me, but I loved Shake It Up on the Disney Channel. Someone told me Kenton Duty is gay. Do you know if he is?"
I would never make fun of a fan – especially one who writes me (and is a member of my website). The truth is, I had no idea what a Kenton Duty is – but it sounds like Pepto-Bismol would clear it right up! Upon a bit of research, I find that Duty is a hot blond guy who played the rather girlie Gunther on Shake It Up opposite that triple threat, Bella Thorne (who just broke up with a Kardashian-in-law, which is neither here nor there). Whilst I can neither confirm nor deny his sexual inclinations (I never worked with him), I don't suppose you'd like to see his penis, would you? 'Cause he joins that growing list of young men who have videos pleasuring themselves. What he lacks in length he makes up for in girth, as you'll see on BillyMasters.com.
When I'm prescribing a cure for a Disney star, it's definitely time to end yet another column. You know, I'm kinda surprised that someone from Shake It Up is making a jerk-off video. It sounds more like "Shake It Off." You'll find more than scintillating wit on www.BillyMasters.com – the site that doesn't give a rat's ass about Taylor Swift.
And, like Henry, you can send your questions to me at [email protected] and I promise to get back to you before Sigourney stars in the musical Gorillas in the Mist – as the gorilla! Until next time, remember, one man's filth is another man's bible.
KTLA 5 Live: 'Influencer cafe' opens in Hollywood
The Breakfast Club is an all-day cafe that caters to social media creator culture.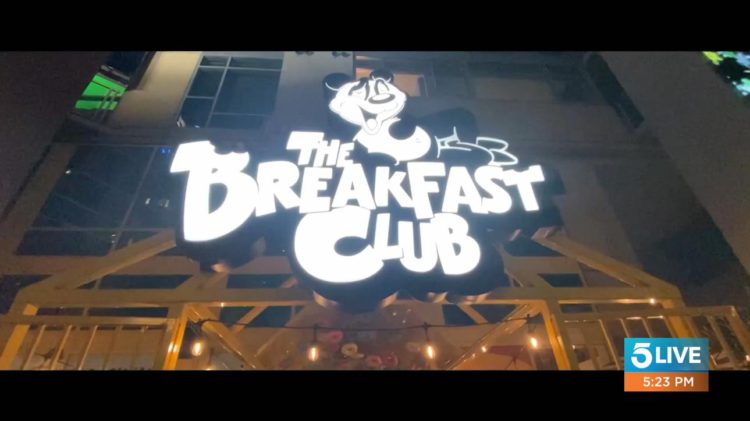 HOLLYWOOD – A restaurant calling itself a "cafe for influencers" has opened in Hollywood. The Breakfast Club is an all-day cafe that caters to social media creator culture. KTLA 5 Live spoke to the restaurant's owner and sampled some of the items on the menu.
This segment aired Friday, Sept. 24, 2021.
'Cured' beautifully chronicles fight for dignity
New doc revisits APA designation of homosexuality as a sickness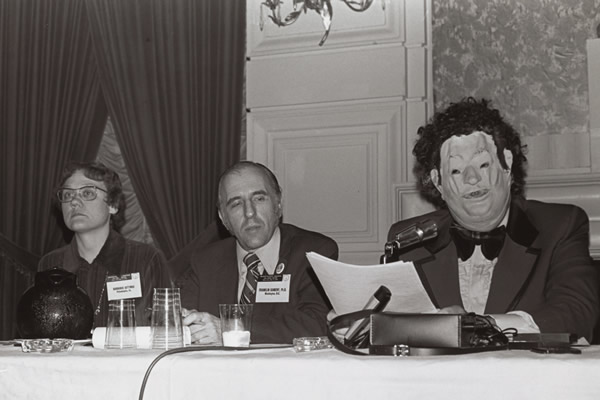 At the 1970 American Psychiatric Association convention, in front of 10,000 professional members, LGBTQ activists had a single rejoinder to decades of APA designation of homosexuality as a sickness in need of treatment: "There is no 'cure' for that which is not a disease." It marked the first direct clash with a psychiatric profession that had classified homosexuality as a mental disorder and advised everything from talk therapy to psychologically destructive shock therapy to "cure" homosexuality.
After Stonewall, gay activists concluded that the classification of homosexuality as a mental illness by the APA would hold back the advancement of the gay rights movement. To secure equality, activists knew they had to debunk the idea that they are sick.
The struggle to remove homosexuality from the APA's definition of mental illness is beautifully chronicled in the forthcoming documentary "Cured" — beautifully because the filmmakers contrast erroneous characterizations of homosexuality by mid-century psychiatrists with mid-century photographs that bore witness to gay people's actual nature.
Getting the APA to change required more than storming conferences. Gay activists, for instance, pinpointed sympathetic young psychiatrists who could act to reform the APA from within and helped them win seats on the Board of Trustees. Meanwhile, the culture was changing. In the 1970s, gay visibility was growing, which boosted the campaign to end the sickness label.
At its 1972 convention, the APA offered a platform to gay rights activists Frank Kameny and Barbara Gittings. The duo invited Dr. John Fryer to testify about what it was like to be a gay psychiatrist. Fearing damage to his reputation (he had previously lost a position for being gay), Fryer donned a mask and adopted the title H. Anonymous. Despite his cloaked persona, his testimony was, in the words of one attendee, a "game-changer."
Fryer spoke as a gay man with "real flesh and blood stand[ing] up before this organization and ask[ing] to be listened to" and evoked the great emotional toll of being forced to live in the closet — "this is the greatest loss: our honest humanity." The tide was turning but the intransigent faction needed a few more kicks. Representing a new generation of psychiatrists, Dr. Charles Silverstein would lay down the gauntlet: The APA could either continue to promote "undocumented theories that have unjustly harmed a great number of people" or accept the genuine science that being gay was no illness. At the next year's convention, in a final clash between opposing sides, Gay Activist Alliance member Ronald Gold pointed out the absurdity that a medical practice predicated on making sick people well was making "gay people sick." The APA ended its mental illness classification in 1974.
"Cured" represents a growing awareness of the history of "curing" homosexuality. Netflix recently premiered "Pray Away" about the so-called "ex-gays" who promoted conversion therapy, the destructive practice by fundamentalist Christian quacks. The film "Boy Erased" (2018) took a similar sledgehammer to conversion therapy.
Precisely because of the long-term ill-effects of stigmatizing gay consciousness, the LGBTQ community has in recent years targeted conversion therapy. Twenty states have banned conversion therapy for minors, and an additional five states have enacted partial bans.
Although thoroughly discredited by medical professionals, including the APA, conversion therapy continues to harm thousands of youths each year. While "Cured" is instructive for LGBTQ activists combatting conversion therapy nationwide, it has an even more important lesson.
"There isn't anything wrong with them, so there can't be anything wrong with me," is how one gay man remembers feeling upon entering a gay bar, witnessing convivial gay men and realizing it was time to ditch his homophobic shrink and embrace himself.
It struck a deep chord with me because I had a similar epiphany as a young man. Feeling my way around my sexuality as a grad student in New York, it all finally came together one night at a Greenwich bar as I sat across from two gay men and chatted about traveling and career ambitions. I am doing nothing wrong, I thought. It made no sense to be afraid of living my life as a gay man.
Our determination to live openly remains a potent inspiration for those still struggling with acceptance, and the strongest rebuke of those who would seek to erase us.
"Cured" premieres on PBS on Oct. 11.
A bisexual coming-of-age tale with heart
'Things We Couldn't Say' offers pleasant surprises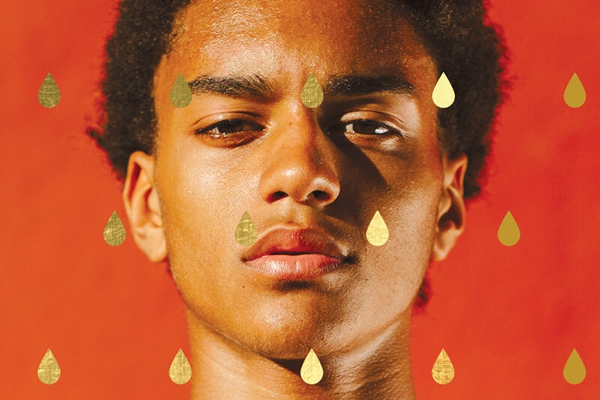 'Things We Couldn't Say'
By Jay Coles
c.2021, Scholastic $18.99/320 pages
You'd like an explanation, please.
Why something is done or not, why permission is denied, you'd like to hear a simple reason. You've been asking "Why?" since you were two years old but now the older you get, the more urgent is the need to know – although, in the new book "Things We Couldn't Say" by Jay Coles, there could be a dozen becauses.
Sometimes, mostly when he didn't need it to happen, Giovanni Zucker's birth mother took over his thoughts.
It wasn't as though she was the only thing he had to think about. Gio was an important part of the basketball team at Ben Davis High School; in fact, when he thought about college, he hoped for a basketball scholarship. He had classes to study for, two best friends he wanted to hang out with, a little brother who was his reason to get up in the morning, and a father who was always pushing for help at the church he ran. As for his romantic life, there wasn't much to report: Gio dated girls and he'd dated guys and he was kinda feeling like he liked guys more.
So no, he didn't want to think about his birth mother. The woman who walked out on the family when Gio was a little kid didn't deserve his consideration at all. There was just no time for the first woman who broke his heart.
It was nice to have distractions from his thoughts. Gio's best friends had his back. He knew pretty much everybody in his Indianapolis neighborhood. And the guy who moved across the street, a fellow b-baller named David, was becoming a good friend.
A very good friend. David was bisexual, too.
But just as their relationship was beginning, the unthinkable happened: Gio's birth mother reached out, emailed him, wanted to meet with him, and he was torn. She said she had "reasons" for abandoning him all those years ago, and her truth was not what he'd imagined.
There are a lot of pleasant surprises inside "Things We Couldn't Say."
From the start, author Jay Coles gives his main character a great support system, and that's a uniquely good thing. Gio enjoys the company of people who want the best for him, and it's refreshing that even the ones who are villains do heroic things.
Everyone in this book, in fact, has heart, and that softens the drama that Coles adds – which leads to another nice surprise: there's no overload of screeching drama here. Overwrought teen conflict is all but absent; even potential angsts that Gio might notice in his urban neighborhood are mentioned but not belabored. This helps keep readers focused on a fine, relatable, and very realistic coming-of-age story line.
This book is aimed at readers ages 12-and-up, but beware that there are a few gently explicit, but responsibly written, pages that might not be appropriate for kids in the lower target range. For older kids and adults, though, "Things We Couldn't Say" offers plenty of reasons to love it.