Brian Pendleton: #ResistMarch is about our liberties and our lives
When they come for one of us, they come for all of us!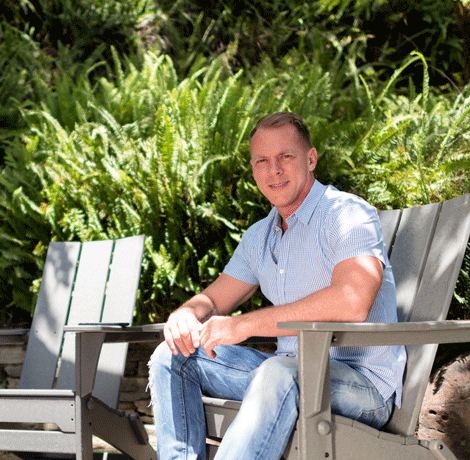 Before we talk about why we resist, it's important to understand who we are. Because who we are is at the heart of why we resist, and our understanding of who we are has morphed over time.
Intersectionality is a foreign word to many people, but it is the essence of who we are as a community. It's time we awaken to the simple fact that we cannot be reduced to five or even 10 letters. With this new understanding, we can see we are part of a much larger, more diverse human family than ever before.
We are a beautiful tapestry of concentric circles. We no longer just belong to the L or G or B or T or Q; we belong to those and many other communities. We are people of color and of faith. We are disabled. We are immigrants of every status. We are DREAMers. We are HIV positive. We have AIDS. We are educators. We are women, men, allies, friends, and family. We are teenagers and seniors. We are union members. We are wounded veterans and recent West Point graduates. We are parents and grandparents. Imagine all the possibilities. No longer do we need to identify with a singular silo. We are so much more.
We truly are the beauty of the rainbow.
Why is this important? At #ResistMarch we say, "When they come for one of us, they come for all of us!" It's the pact we are making with each other as a community. Even though a law or other action may not be aimed directly at me, a cisgender Caucasian gay guy, if it's aimed at anyone in our community, I will rally around them in support. It's our very own NATO pact.
When 10 transgender people of color are murdered in the United States since Jan. 1, we must rally around our community. March in the streets with them. Attend public forums in support, donate to their charities and anything else required. We must resist.
When the United States Congress votes to repeal the Affordable Care Act, it may not affect your health insurance, but it will impact our community disproportionately. We must be ready to lend a hand. We must resist.
When the state of Texas or North Carolina passes bills that marginalize or, even worse, criminalize our community, you may not feel that in Hell's Kitchen, on Lake Shore Drive, in South Beach or the Hills of Los Angeles, but we must stand with our whole community wherever they call home. We must resist.
When desperate gay Chechens are denied visas to enter the United States despite the obvious human rights abuses they are suffering, we must resist!
When people of the Muslim faith are profiled and detained simply because of how they worship, we must resist.
We resist because our work is not complete. We resist because there is a coordinated effort to criminalize us, roll back our rights and drive us into the closet. We resist because some of our lives might be better, but millions have been left behind. If we don't lend a hand, who will?
My good friend Alan Uphold says something all the time, and it bears repeating: "This. Is. Not. Normal." We must not let the crazy behavior of an extreme conservative minority set us back decades with their nefarious dealings with the Russians or their unholy alliance with those who would criminalize and marginalize us—or worse. We must not let Donald Trump's erratic behavior, lack of discipline with respect to the crown jewels of our national security and work ethic become the new normal. We must resist these things at every turn.
The best way to resist is to vote.
Chad Griffin, president of the Human Rights Campaign, told me this week that our community makes up 5 percent of the U.S. electorate. FIVE percent!
Imagine the greater percentage and power of the LGBT vote in progressive cities such as Los Angeles. In elections that are won by a few hundred votes, we can make the difference, and more elections than you can imagine—particularly on the front lines of our fight at the state and local level—are decided by tiny margins.
We must get serious about voting. Like wearing a seatbelt in a car or wearing a helmet on a bike, we must protect our democracy and our lives by voting. It must be second nature, and the peer pressure to vote must be overwhelming.
We are sitting where we are, not because they got more people to vote for them, but because too many of us did not vote.
We must resist apathy.
You are a member of a colorful and incredibly diverse family. Like any family, we may not agree on every approach. I ask that, in this time of serious political peril, we spend more time listening to each other and less time convening the circular firing squad. My way is NOT the only way. Your way is not the only way. Every decision is not a fight to the death. We must figure out a way to lock arms and move forward together. Our lives and liberties depend on it. That is why the first phrase in our #ResistMarch mission statement is that we "#Resist the efforts to divide us."
When Sunday, June 11 rolls around, it is my hope that you'll #resist the desire to stay in bed. I know 8 a.m. on a Sunday feels early. But your presence is not only requested; it is required. Our community is counting on you. Being at Hollywood and Highland will be the unifying moment that our community needs.
Join us, our allies, your friends and your family. Be seen and be heard. Express your joy and your hopes. We are a proud people and we will not go back.
Project Angel Food's 2021 Telethon raises $1.1 million
Project Angel Food is thankful to have received support from friends and the community providing the funding needed to sustain their service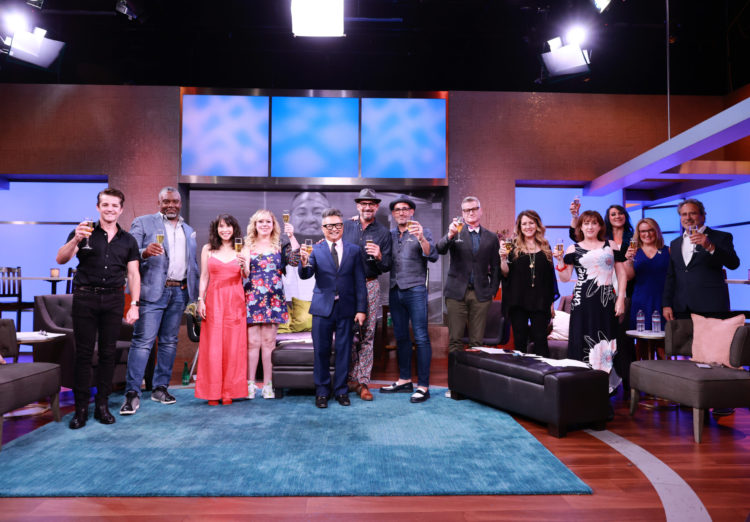 HOLLYWOOD – Los Angeles charity Project Angel Food succeeded in raising $1,126,090 far surpassing their fundraising goal of $800,000 in their 2021 Telethon which aired on KTLA 5 Saturday evening. The Telethon, LEAD WITH LOVE 2021 was presented by City National Bank.
Hosted by by Will & Grace star Eric McCormack and KTLA anchor Jessica Holmes along with Loni Love and Alec Mapa as co-hosts, the evening broadcast opened with a surprise greeting from British Rockstar musician Ringo Starr.
It's been a difficult year for everyone, and Project Angel Food is thankful to have received so much support from friends and the community and providing the funding needed to sustain the expanded service to those in need, preparing and delivering over one million medically tailored meals to our most vulnerable neighbors. Project Angel Food Executive Director Richard Ayoub said, "I am overwhelmed with gratitude and inspiration. The success of this tells me Los Angeles is with us every step of the way."
A good deal of celebrity star power helped to boost the donations which were taken in by phone, online, and text. Loni Love, author, and host of The Real, presented her $25,000 winnings from her recent appearance on ABC's Celebrity Family Feud. Her donation joined that of actor Jamie Lee Curtis who called in live via Skype, made a $10,000 gift from her family foundation.
The Herb Ritts Foundation offered a "match challenge" of $75,000, agreeing to match donations coming in over an hour up to $75,000. The match was reached in just 27 minutes.
Other big donors for the night included: $50,000 each from Susanna Blinkoff & Jordan Corngold, Connie Frank, and Mary Fisher; $30,000 National Rongxiang Xu Foundation & Human Heritage Project; $26,000 from Michael J. Libow; $25,000 from Stanley and Joyce Black Family Foundation, Block Party WeHo, San Manuel Band of Mission Indians, The Chuck Lorre Family Foundation, WEN Hair and Body Care by Chaz Dean, Whole Foods Market, and Main Street Catering…and our thanks to everyone who donated!
A special Tribute was paid to Chef Randy Nakamura, who died from COVID this past year, by celebrity chefs Cat Cora and Stuart O'Keeffe, and actor Brad Garrett, who met Chef Randy at Project Angel Food. Eric McCormack then led a toast, lifting a glass with all the stars in studio to Chef Randy, followed by a special performance by LeAnn Rimes, singing Throw My Arms Around the World, beautifully capturing the spirit of the evening.
Highlights and behind-the-scenes of the night can be seen at Project Angel Food's website…and it's still possible to donate by texting LOVE20 to 50155.
LA Pride breaks silence announces 'Thrive with Pride'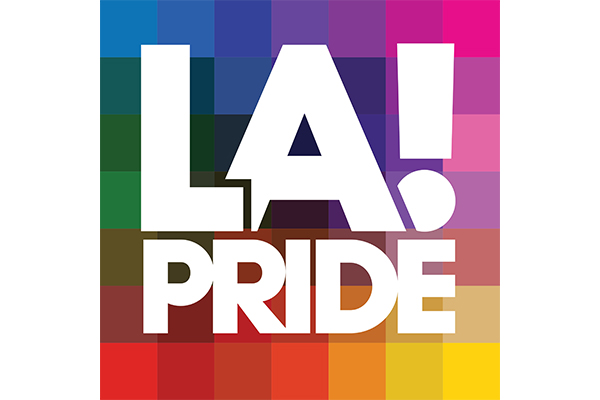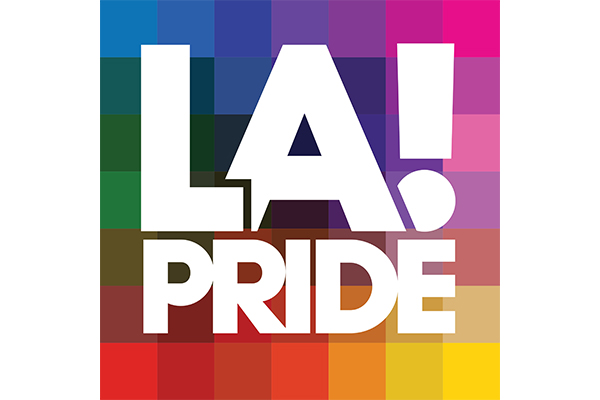 LOS ANGELES – After weeks of 'stay tuned' on its website and no real engagement with the media or the LGBTQ community, Christopher Street West Association Inc. the nonprofit organization that produces the annual LA Pride celebration announced its planned June programming for LA Pride 2021 on Thursday.
Pride 2021 activations are themed around the daily reminder to Thrive with Pride.
LA Pride weekend will kick-off on Thursday night, June 10th with a concert exclusively presented by and live streamed on TikTok featuring hyper-pop diva Charli XCX and a showcase of up and coming LGBTQ+ performers across genres. In-person concert opportunities are not available at this time. Fans and followers can follow @tiktokforgood and @lapride on TikTok for updates and advanced promotions.
Further, a televised special titled "Thrive with Pride Celebration" is set for Saturday, June 12th airing 9:00pm-10:00pm PDT on ABC 7 Los Angeles, the most-watched station in Southern California, will feature special guests, performances and LA Pride honorees.
"To thrive means to flourish and progress despite the circumstances. Pride this year is a moment for you to stop and breathe," said Sharon-Franklin Brown, CSW board president. "It's a moment to remember you're not just surviving one of the hardest years in recent memory, but growing into your truth. This is why we were so intentional in our planning. We want to bring a moment of celebration, a moment to highlight the community, and an opportunity to give back. If we as a community can come together, even for a moment, to realize we've broken down some barriers put on us, it'll strengthen our resolve to continue tearing more down for those to come after us."
"After an unprecedented year of challenge and struggle, I am so pleased that this year's pride festivities embrace the spirit of the first pride parade and our activist roots," said Los Angeles City Councilmember Mitch O'Farrell. "By bringing together LGBTQ+ communities from every corner of our City, we will uplift all voices and elevate the important work of the icons of the LGBTQ movement who sacrificed everything in their young lives at the time so we can all celebrate together in 2021. With a mix of virtual and potential in-person events, this year's festivities will keep our community safe and connected while providing every Angeleno an opportunity to embrace giving and volunteerism."
In recognition of the incredibly difficult work Los Angeles social justice and non-profit organizations have put into achieving equity, actionable change and stability, LA Pride will launch a 30-day give back campaign to support these efforts. Pride Makes a Difference will highlight opportunities for Angelenos to sign up to either volunteer, or donate goods and/or money to local organizations in Los Angeles County. Pride Makes a Difference is a new program in conjunction with Big Sunday. As part of these new efforts, drop off locations will be set up all throughout Los Angeles. A list of selected local organizations and drop off sites will be available soon to choose from, as well as the sign-up details and commitment.
"Our utmost priority in whatever we're doing to celebrate Pride this year ensures safety and follows CDC-approved pandemic guidelines," continued Brown. "That's why we're announcing this programming first. Any potential in-person celebratory activations will be announced at a later date in the coming weeks. The more we put safety first, the more likely we're able to plan big physical events in the future, including Pride 2022, where we can celebrate who we are, where we came from, and where we need to go."
33 Taps Owner Ryan Floyd has Big Plans
33 Taps will now be a part of the official Silverlake gay bar crawl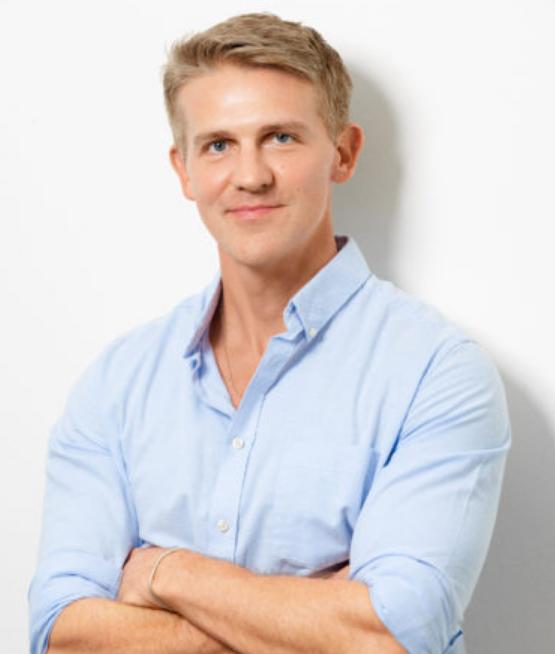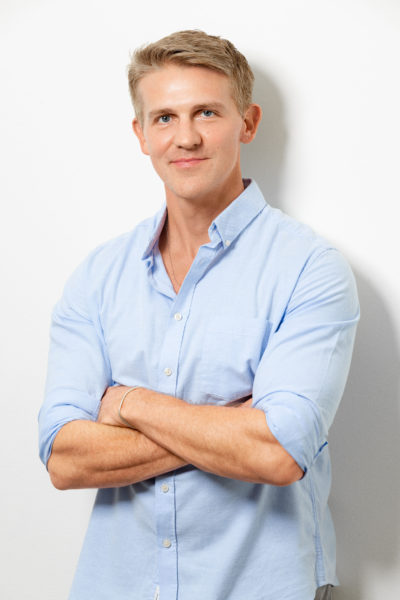 WEST HOLLYWOOD Ryan Floyd signed the contract for his first restaurant after working for 10 years in LA as a finance guy. He said he hit the decade mark and realized, "I want to do something on my own." He liked the industry, and knew the business side after working as CFO for a successful restaurant development and management firm. Now, after more than a year in lockdown, he's got big things planned for his spot 33 Taps, and his next venture, Stache in West Hollywood.
In 2016, Floyd bought a storied beer bar and country diner once known as The Crest on Sunset, making him the third consecutive gay owner of the location. The Crest on Sunset had been running since the late-1980s, with a loyal local clientele – most of the staff was gay, most of the customers were gay. "A friend brought it to me and I thought, this could be a good step for me," Floyd explained, "I bought the assets and license and rebranded it as 33 Taps."
33 Taps formally opened in September 2016, and will celebrate its five-year anniversary in the fall. "The first year was really stressful," Floyd remembers, "we were under capitalized. I lost money for the first six, seven months. It was scary." The former investment banker had sunk all his own cash into the business, and it wasn't until the end of 2017 that 33 Taps began to find its footing, and its niche.
Floyd credits his team for the longevity of the spot, and for helping keep the business open during its first year and all the years that followed. Many of the employees had even been at that location before the sale – the general manager at 33 Taps, Peaches, has been working at the address for more than 30 years.
Before the pandemic hit, business was good. "Seventy-five percent of our patrons are local," Floyd said proudly. "We've really established ourselves as a place where people love to watch LA sports — the Dodgers, the Lakers, the Rams. And we also have a huge Drag Race following." The bar finally returned to its weekly Drag Race viewing parties just in time for the grand finale episode last Friday. According to Floyd, more than a third of the clientele is LGBTQ.
As Los Angeles slowly begins to reopen, and businesses and bars can welcome back customers, 33 Taps is greeting the post-COVID world with some new changes. "During the pandemic I had entered the liquor license lottery." For businesses hoping for a budget break, the State of California holds a yearly liquor license lottery in which restaurants and bars can try their luck at a discounted license. "The state will issue however many licenses they think the market should absorb. You can buy those licenses for $15,000, which is a full liquor license — a type 47. Whereas on the open market, prices go from $100,000-$120,000." It was his fourth year entering the lottery, and his first time winning. It took the state months to process the license, but it finally issued 3725 Sunset Blvd. its first-ever liquor license. It'll be the first time in 40 years that the location will have a full bar.
A numbers man, Floyd explained an added benefit of a liquor license kicking in now. "Beer and spirits go through cycles. Beer had a very long, 10-year run. In 2005, there were 300 breweries in the United States, and now there's over 5,000." Floyd recites these statistics with a sportscaster's excitement, "beer had this huge run, but now spirits have taken the lead again." With the city's reopening looking more and more optimistic, and more and more people wanting to celebrate big after a year in their living rooms – the new liquor license could not be better timed. "We want to program our Friday and Saturday nights. We've never been open beyond 11 o'clock, now we can stay open until 1 a.m. and actually have a bar crowd." He's lining up a slew of parties, bringing some much needed queer nightlife programming to the Silverlake scene.
33 Taps will now be a part of the official Silverlake gay bar crawl, for all those on their way to dance at Akbar or a party at The Eagle. It rounds out the trio, offering its own flare – a modern neighborhood restaurant and sports bar.
Each spot brings something different to the table. Akbar is beloved for its brand of queer punk quirk; the also beloved Eagle offers its loyal leather-clad following the gritty gay bar of years past. 33 Taps is the grad-school jock of the group, a lovable charm and an always here for a good time attitude. Floyd offered the elevator pitch: "You can listen to great music, drink from a full bar and also have some great food." The 33 Taps food menu has always been one of its strongest assets, offering customers a chef-driven menu of craft burgers and fries. A top-notch bite at a gay bar is hard to come by, and the plates at 33 Taps put most bar menus to shame.
He teased a few details of his highly anticipated new venture: Stache. Coming to West Hollywood this summer, Stache is lucratively situated across the street from Beaches and TomTom, and down the block from Weho heavy-hitters, Rocco's and The Abbey. "Stache will also be a full restaurant and full bar, with a nightlife component as well," Floyd shared. While he can't reveal plans just yet, he promises big monthly parties, disco and drag. The new website, stacheweho.com, describes Stache as, "an all-inclusive social house for every form of self-expression." The site also attributes the mustache in the name and logo as a symbol of resilience in the gay community, honoring those lost to the AIDS epidemic.
After the closing of so many iconic LA gay bars during the pandemic, Ryan Floyd's Stache is a welcome addition to the WeHo strip.