Brian Pendleton: #ResistMarch is about our liberties and our lives
When they come for one of us, they come for all of us!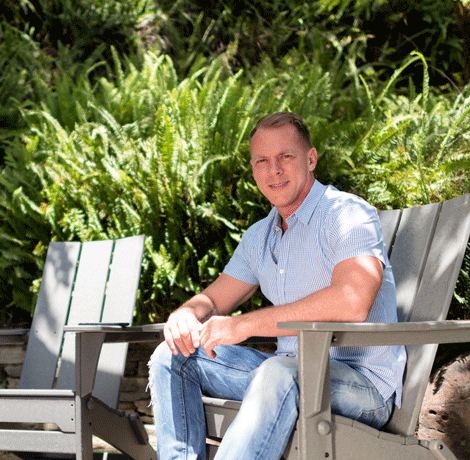 Before we talk about why we resist, it's important to understand who we are. Because who we are is at the heart of why we resist, and our understanding of who we are has morphed over time.
Intersectionality is a foreign word to many people, but it is the essence of who we are as a community. It's time we awaken to the simple fact that we cannot be reduced to five or even 10 letters. With this new understanding, we can see we are part of a much larger, more diverse human family than ever before.
We are a beautiful tapestry of concentric circles. We no longer just belong to the L or G or B or T or Q; we belong to those and many other communities. We are people of color and of faith. We are disabled. We are immigrants of every status. We are DREAMers. We are HIV positive. We have AIDS. We are educators. We are women, men, allies, friends, and family. We are teenagers and seniors. We are union members. We are wounded veterans and recent West Point graduates. We are parents and grandparents. Imagine all the possibilities. No longer do we need to identify with a singular silo. We are so much more.
We truly are the beauty of the rainbow.
Why is this important? At #ResistMarch we say, "When they come for one of us, they come for all of us!" It's the pact we are making with each other as a community. Even though a law or other action may not be aimed directly at me, a cisgender Caucasian gay guy, if it's aimed at anyone in our community, I will rally around them in support. It's our very own NATO pact.
When 10 transgender people of color are murdered in the United States since Jan. 1, we must rally around our community. March in the streets with them. Attend public forums in support, donate to their charities and anything else required. We must resist.
When the United States Congress votes to repeal the Affordable Care Act, it may not affect your health insurance, but it will impact our community disproportionately. We must be ready to lend a hand. We must resist.
When the state of Texas or North Carolina passes bills that marginalize or, even worse, criminalize our community, you may not feel that in Hell's Kitchen, on Lake Shore Drive, in South Beach or the Hills of Los Angeles, but we must stand with our whole community wherever they call home. We must resist.
When desperate gay Chechens are denied visas to enter the United States despite the obvious human rights abuses they are suffering, we must resist!
When people of the Muslim faith are profiled and detained simply because of how they worship, we must resist.
We resist because our work is not complete. We resist because there is a coordinated effort to criminalize us, roll back our rights and drive us into the closet. We resist because some of our lives might be better, but millions have been left behind. If we don't lend a hand, who will?
My good friend Alan Uphold says something all the time, and it bears repeating: "This. Is. Not. Normal." We must not let the crazy behavior of an extreme conservative minority set us back decades with their nefarious dealings with the Russians or their unholy alliance with those who would criminalize and marginalize us—or worse. We must not let Donald Trump's erratic behavior, lack of discipline with respect to the crown jewels of our national security and work ethic become the new normal. We must resist these things at every turn.
The best way to resist is to vote.
Chad Griffin, president of the Human Rights Campaign, told me this week that our community makes up 5 percent of the U.S. electorate. FIVE percent!
Imagine the greater percentage and power of the LGBT vote in progressive cities such as Los Angeles. In elections that are won by a few hundred votes, we can make the difference, and more elections than you can imagine—particularly on the front lines of our fight at the state and local level—are decided by tiny margins.
We must get serious about voting. Like wearing a seatbelt in a car or wearing a helmet on a bike, we must protect our democracy and our lives by voting. It must be second nature, and the peer pressure to vote must be overwhelming.
We are sitting where we are, not because they got more people to vote for them, but because too many of us did not vote.
We must resist apathy.
You are a member of a colorful and incredibly diverse family. Like any family, we may not agree on every approach. I ask that, in this time of serious political peril, we spend more time listening to each other and less time convening the circular firing squad. My way is NOT the only way. Your way is not the only way. Every decision is not a fight to the death. We must figure out a way to lock arms and move forward together. Our lives and liberties depend on it. That is why the first phrase in our #ResistMarch mission statement is that we "#Resist the efforts to divide us."
When Sunday, June 11 rolls around, it is my hope that you'll #resist the desire to stay in bed. I know 8 a.m. on a Sunday feels early. But your presence is not only requested; it is required. Our community is counting on you. Being at Hollywood and Highland will be the unifying moment that our community needs.
Join us, our allies, your friends and your family. Be seen and be heard. Express your joy and your hopes. We are a proud people and we will not go back.
Portrait of a Festival on Fire, AFI Fest returns with live screenings
AFI Fest returns this year with live screenings—and a roster that's typically chock full of queer breakout films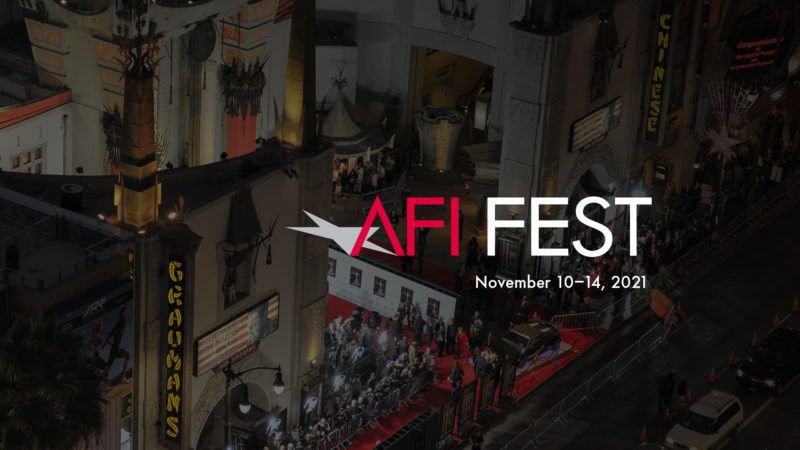 By Dan Allen | LOS ANGELES – Like most things last year, L.A.'s most prestigious mainstream film festival AFI Fest was forced to go virtual—but it still managed to include what proved to be some of the year's most critically lauded gay films, including I Carry You With Me and Uncle Frank. The fest's prior incarnation in 2019 served up one of the most acclaimed and popular lesbian movies in recent memory, Portrait of a Lady on Fire. 
So it's no surprise that as AFI Fest pivots back this year to a pando-transitional screening hybrid of virtual and in-person at the Chinese Theatres in Hollywood, the five-day lineup is once again crowded with LGBTQ+-themed excellence from the U.S. and across the globe. Safety protocols will of course be in effect—but for the squeamish, the anti-social, or the just plain lazy, a virtual (albeit more limited) AFI Fest schedule will again be available for 2021.
Whether you choose live or virtual, here are our picks for this year's queer (and -ish) flicks not to miss at AFI Fest, which runs November 10 to 14.
Opening AFI Fest this year is the world premiere of the hotly-awaited adaptation of John Larson's autobiographical musical, starring Andrew Garfield and directed by Lin-Manuel Miranda in his feature debut. Larson was of course the creator of the theatrical phenomenon Rent, and tick, tick… BOOM! is its origin story, as struggling New York City composer Larson responds to the pressures of life and the ravages of the AIDS epidemic. (Screening live with Red Carpet Premiere at TCL Chinese, November 10, 7:30pm)
One of the buzziest films to come out of this year's Venice and Toronto International Film Festivals is the latest from Jane Campion, featuring Benedict Cumberbatch as a deeply closeted gay cowboy in 1925 Montana whose repression manifests itself in the sadistic intimidation of his brother's new wife and her teenage son. (Screening live with Red Carpet Premiere at TCL Chinese, November 10, 7:30pm)
Great Freedom (Grosse Freiheit)
https://www.youtube.com/watch?v=CLQZoNZEOVU
Austria's official submission for next year's Best International Feature Film Oscar and a jury prize winner at this year's Cannes Film Festival, Great Freedom tells the story of irrepressible German homosexual Hans Hoffmann (Franz Rogowski) through several decades, from his wartime imprisonment for repeatedly breaking Nazi Germany's antigay Paragraph 175 law, and post-war following his life, loves and an unexpected friendship. (Screening live at Chinese 3, November 14, 4pm)
https://www.youtube.com/watch?v=mdORAHCydyY
While not technically LGBTQ+-themed, Petite Maman is director Céline Sciamma's eagerly anticipated follow-up to her wildly popular period lesbian romance Portrait of a Lady on Fire. In this film, Sciamma (who also directed 2011's Tomboy) returns to the themes of childhood and family: Eight-year-old Nelly has just lost her grandmother, and while exploring the woods near the matriarch's home, she meets another little girl with striking parallels to her mother. (Screening virtually beginning November 11; screening live at Chinese 1, November 13, 1:15 pm)
Paris, 13th District (Les Olympiades, Paris 13e)
Another film with a strong Portrait of a Lady on Fire connection is this French graphic novel adaptation starring Noémie Merlant (Portrait painter Marianne) as Nora, whose new life in Paris is complicated when she's mistaken for a cam girl. Céline Sciamma also collaborated on the script here, which features a tapestry of love stories including that of free-spirited Émilie and her new roommate Camille. (Screening virtually beginning November 11; screening live at Chinese 1, November 11, 8:15pm)
https://www.youtube.com/watch?v=NSodXElSVTQ
Composer and social justice warrior Leonard Bernstein tells his life story in his own words, artfully pieced together here from many interviews conducted throughout his career, and augmented by segments from his letters, as published in the award-winning 2013 book The Leonard Bernstein Letters. (Screening live with director Douglas Tirola in attendance at Chinese 4, November 12, 3:15pm)
An award winner at this year's Berlin International Film Festival, Ramon and Silvan Zürcher's film focuses on the interpersonal relationships and behavioral cues surrounding a young Swiss woman, Lisa, as she moves out of the apartment she's shared with Mara, who's clearly been more than just her friend. (Screening live along with a conversation with directors Ramon and Silvan Zürcher at Chinese 3, November 14, 1pm)
https://www.youtube.com/watch?v=NSodXElSVTQ
Seen here in its American debut, Wildhood follows Two-Spirit Mi'kmaw teenager Link as he sets off with his younger half-brother Travis in a search for Link's long-lost mother. Along the way they meet Pasmay, another young Mi'kmaw Two-Spirit, and what had at first seemed bleak for Link evolves into a beautiful journey of discovery about family, origins, identity and young love. (Screening live with producers Gharrett Paon and Damon D'Oliveira in attendance at Chinese 3, November 13, 4pm)
AFI Fest 2021's numerous shorts programs will also be peppered with LGBTQ+-themed goodness. Coded: The Hidden Love of J.C. Leyendecker looks at the coded advertisements created by the legendary but closeted gay illustrator. In Israel's Her Dance, estranged transwoman Aya surprises her Orthodox Jewish family by showing up for Shabbat. From Puerto Rico comes Mano Santa, in which a grandfather briefly harbors his runaway grandson after he's fled home. In Boys of a Certain Age, a teenager faces danger and excitement during a weekend of self-discovery with his best friend. Set in Cyprus, A Summer Place follows Tina on her birthday, as a chance encounter stops her from giving up everything.
And a couple of LGBTQ+ film icons will be representing at AFI Fest this year, albeit in non-queer titles, in the form of Pedro Almodóvar's latest Parallel Mothers (starring Penelope Cruz and longtime Almodóvar muse Rossy de Palma), and the arty and meditative Memoria, in which Tilda Swinton plays a Scottish orchid farmer visiting Colombia who struggles to make sense of the sudden-onset sound that only she can hear.
West Hollywood Halloween Events 2021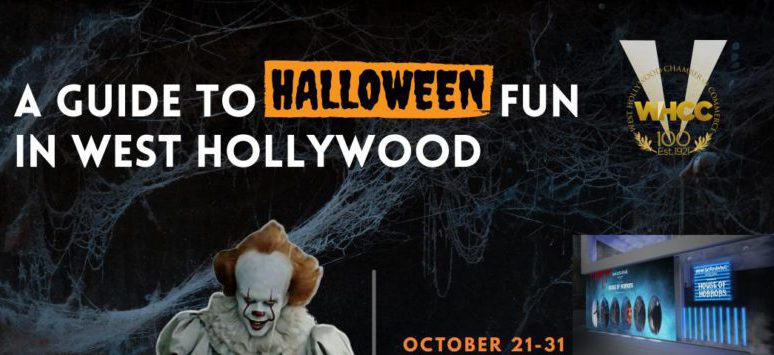 WEST HOLLYWOOD – The West Hollywood Chamber of Commerce has released its annual Halloween events guide available here.
Project Angel Food's 2021 Telethon raises $1.1 million
Project Angel Food is thankful to have received support from friends and the community providing the funding needed to sustain their service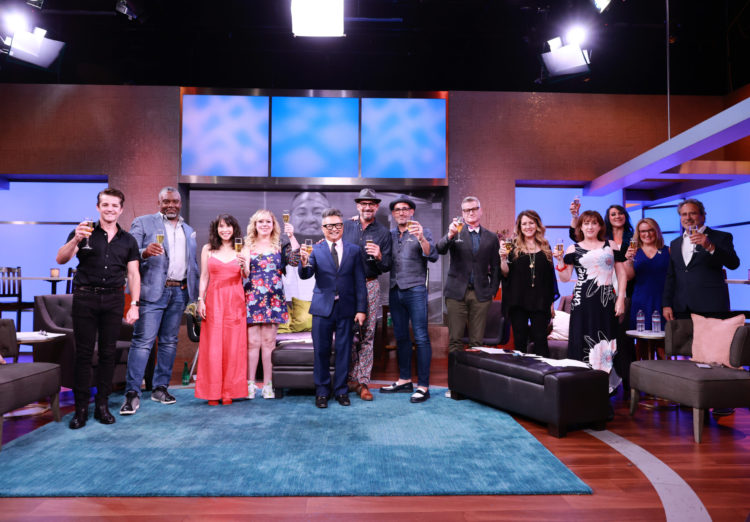 HOLLYWOOD – Los Angeles charity Project Angel Food succeeded in raising $1,126,090 far surpassing their fundraising goal of $800,000 in their 2021 Telethon which aired on KTLA 5 Saturday evening. The Telethon, LEAD WITH LOVE 2021 was presented by City National Bank.
Hosted by by Will & Grace star Eric McCormack and KTLA anchor Jessica Holmes along with Loni Love and Alec Mapa as co-hosts, the evening broadcast opened with a surprise greeting from British Rockstar musician Ringo Starr.
It's been a difficult year for everyone, and Project Angel Food is thankful to have received so much support from friends and the community and providing the funding needed to sustain the expanded service to those in need, preparing and delivering over one million medically tailored meals to our most vulnerable neighbors. Project Angel Food Executive Director Richard Ayoub said, "I am overwhelmed with gratitude and inspiration. The success of this tells me Los Angeles is with us every step of the way."
A good deal of celebrity star power helped to boost the donations which were taken in by phone, online, and text. Loni Love, author, and host of The Real, presented her $25,000 winnings from her recent appearance on ABC's Celebrity Family Feud. Her donation joined that of actor Jamie Lee Curtis who called in live via Skype, made a $10,000 gift from her family foundation.
The Herb Ritts Foundation offered a "match challenge" of $75,000, agreeing to match donations coming in over an hour up to $75,000. The match was reached in just 27 minutes.
Other big donors for the night included: $50,000 each from Susanna Blinkoff & Jordan Corngold, Connie Frank, and Mary Fisher; $30,000 National Rongxiang Xu Foundation & Human Heritage Project; $26,000 from Michael J. Libow; $25,000 from Stanley and Joyce Black Family Foundation, Block Party WeHo, San Manuel Band of Mission Indians, The Chuck Lorre Family Foundation, WEN Hair and Body Care by Chaz Dean, Whole Foods Market, and Main Street Catering…and our thanks to everyone who donated!
A special Tribute was paid to Chef Randy Nakamura, who died from COVID this past year, by celebrity chefs Cat Cora and Stuart O'Keeffe, and actor Brad Garrett, who met Chef Randy at Project Angel Food. Eric McCormack then led a toast, lifting a glass with all the stars in studio to Chef Randy, followed by a special performance by LeAnn Rimes, singing Throw My Arms Around the World, beautifully capturing the spirit of the evening.
Highlights and behind-the-scenes of the night can be seen at Project Angel Food's website…and it's still possible to donate by texting LOVE20 to 50155.