What are you doing for Pride?
There's so much to be proud of and so much to do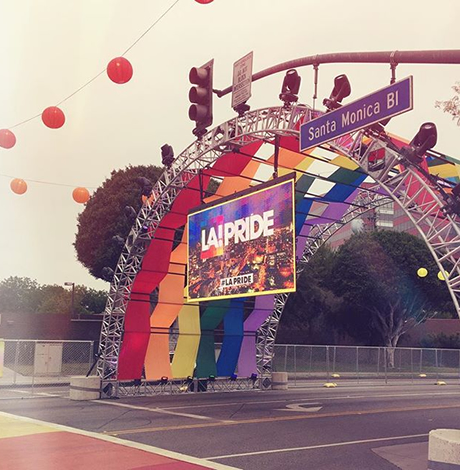 JUNE 2
'Lesbians to Watch Out For: '90s L.A. Activism,' Jun 2 – @  7pm – 9 PM. Opening reception for on view through June 30. ( Plummer Park, Long Hall, 7377 Santa Monica Blvd. ). This year marks the 24th anniversary of the National Dyke March in Washington DC and the 25th anniversary of the founding of the Lesbian Avengers.  These two events inspired national activist efforts and a legacy of Dyke Marches across the country. From protest and street activism to grassroots community groups, '90s activism in LA and WeHo reflected the energy of the decade. This exhibit  tells the stories of LA queer women from groups like ACT UP LA, Queer Nation LA, Dyke March LA, the United Lesbians of African Heritage (ULOAH), Los Angeles Asian Pacific Islander Sisters (LAAPIS), Lesbianas Unidas (LU) and other organizations. It also features 'The Lesbian Avengers: 25th Anniversary' traveling exhibition. Free admission. 
JUNE 3
One City One Pride Day of History, June 3 -30: As in years past, One City One Pride provides an entire day of history on the Saturday prior to Christopher Street West's LA Pride Festival.
Drag Queen Story Time, Sat Jun 3 @ 11 AM.  (West Hollywood Library Community Meeting Room, 625 N. San Vicente Blvd. ) Organized by RADAR productions (the same folks who first brought Drag Queen Storytime to San Francisco's Public Library) join the City of West Hollywood through WeHo Arts and the West Hollywood Library for children's stories and crafts. Free.
Stuart Timmons LGBTQ History Tour, Sat  Jun 3 @  11 AM to 1 PM.  (Shuttles depart every 15 minutes from 11am to 1pm. from the West Hollywood City Council Chambers, 625. N. San Vicente Blvd. )  A performance work written by acclaimed author/historian Stuart Timmons (The Trouble With Harry Hay, GAY L.A.) and directed as a performance art piece by Jason Jenn, this tour dazzled audiences in 2015 and 2016. It returns for one more special invigorating event to celebrate Stuart's legacy and how his life's work and research is available for all to enjoy. The tour involves a brief shuttle ride followed by a refreshingly accessible urban hike encountering over a dozen costumed characters for surprising fun and history along the way. Go West (Hollywood) and join us for the adventure! (Tours last between 90-120 minutes).
Reel In The Closet, Sat  Jun 3 @ 5 PM  (West Hollywood City Council Chambers, 625 N. San Vicente Blvd.) Reel In The Closet is a feature-length documentary that lets us connect with queer people from the past through the rare home movies that they left for us. Free admission.
JUNE 4
Vox Femina: Woman Rising, A Taste of Season 20, Sun Jun 4 @ 3 PM (Congregation Kol Ami, 1200 N. La Brea Ave, West Hollywood, CA 90038.) This free concert combines repertoire from VOX Femina's 20th Anniversary season, a snapshot of the organization's past, present and future. Free admission.
#LastDance,  Sun Jun 4 @ 7 PM (McCadden Place Theatre, 1157 N. McCadden Pl.) It's BOYS IN THE BAND with a little PARIS IS BURNING thrown in! #LastDance will make audiences rethink what really is behind the wigs, makeup and heels and find out queens are people just like them. Written and directed by Miss Barbie Q and Cinnamon Rivera for One City One Pride/Hollywood Fringe. Show dates: Sun, June 4th @7pm (press preview); Sun, June 11th @10:30pm; Sun, June 18th @1pm; Fri, June 23rd @7:30pm; Sat, June 24th @8:30pm. Tickets required.
JUNE 6
Los Angeles Sparks Pride Night, in sponsorship with LA Pride's Women's party, Jun 6 @ 7:30 PM (Staples Center, 1111 S Figueroa St). The women's professional basketball team for Los Angeles faces Chicago Sky on Taco Tuesday night. Tickets range in price for $10 to $50. Must be 21 years or older.
JUNE 7
Outfest WeHo Screening of "Pride Under Fire" Wed  Jun 7 @ 7:30 PM (West Hollywood City Council Chambers, 625 N. San Vicente Blvd) The City of West Hollywood through WeHo Arts partners with Outfest for a screening of Pride Under Fire.. which takes us to Louisville, Kentucky, following the Pulse Night Club Shooting. In this documentary we see a nation divided, personified in the town of Louisville, filled with those celebrating Pride and reclaiming their parade, and those deeply embedded in gun culture and exclusion. After the screening, there will be a discussion about where we are as a community one-year after the Pulse shooting  Tickets required.
JUNE 8
Hollywood Fringe / One City One Pride, Jun 8 – 25 (at various times and venues)  The Hollywood Fringe Festival is an open and uncensored community-derived event. The Fringe's western border is usually Gardner Street, but through a special collaboration with the City, LGBTQ shows can take place throughout West Hollywood as part of One City One Pride. Visit www.hollywoodfringe.org/weho_2017 to find shows taking place in WeHo.  
LAAA "Out There," Fri Jun 9 – Jun 16 @  10 AM – 5 PM  (Gallery 825, 825 N. La Cienega Blvd.).  Out There is an all media exhibition at Los Angeles Art Association during One City One Pride. Opening Reception on Friday, June 9, 6-9 pm. Gallery hours 10am-5pm every day except Monday through June 18. Free admission.
Migration of the Monarchs: 'Everything in life…transforms' , Fri Jun 3 – Jun 10 @  7 PM – 9 PM (Santa Monica Boulevard between Robertson and San Vicente) A three part conceptual art project involving wearable art that transforms over the month by Trans artist Yozmit. She is the first artist to receive a Trans Art grant from the City of West Hollywood: JUN 3 @  11 AM – 3 PM, Yozmit will collect prayers and stitch a ribbon or bead onto a TOTEM (wearable art costume) as a symbol of exchange; Jun 9 @  7 PM – 9 PM, WALK will be performed as live ambient art on Santa Monica Blvd;  Jun  10 @10 PM, Jun 18 @ 1pm and Jun 24 @ 5:30 PM, Burlesque and Cabaret merge with Victorian esthetics, Butoh, Kabuki, and 'Pansori' (traditional Korean singing) to create a cathartic act of experiential research into the psyche of the performer during the Hollywood Fringe. Intentions and prayers in part 1 will be used during the performance.
JUNE 9
Dyke March, Fri Jun 9 @ 6 PM (Sal Guariello Veterans' Memorial, 8447 Santa Monica Blvd.) The annual Dyke March begins with a program at 7 PM,  followed by a march down Santa Monica Blvd. at 8pm. Confirmed speakers include Patrisse Cullors (of #blacklivesmatter) and Sheila Kuehl.
Trans Party and #SIZZLE, Fri Jun 9 @ Time TBD. (West Hollywood Park, 647 N. San Vicente Blvd.)  The LA Pride Festival grounds are partially open on Friday, and devoted to trans programming and the #SIZZLE sober area. This event is free to attend.
Pride is Universal, Fri. Jun 9 @ 9:00 PM – 1 PM.  (Universal Studios Hollywood, 100 Universal City Plz)  Enjoy a day riding rides and eating to your hearts content. All day access passes begin at $95. Event tickets, $48.
LA Dodgers LGBT Night, Fri. Jun 9 @ 5:30 PM.  (Dodger Stadium, 1000 Vin Scully Ave) Ceremonial first pitch will be thrown out by Matt Bomer; guests include Dustin Lance Black, Noah Galvin, Guillermo Diaz, Lance Bass and Dot Marie Jones singing the National Anthem.  Tickets on sale at dodgers.com
June 10
LA Pride Festival,  Jun 10 – 11 @ all day (West Hollywood Park, 647 N. San Vicente Blvd.). The LA Pride Festival has been organized by Christopher Street West (CSW) since the 1970s. Entertainment includes Chromeo and Brandy. Visit www.lapride.org for a full line-up of entertainment and to purchase tickets ($20-$30).
JUNE 11
#ResistMarch, Sun Jun 11 @  8 AM – 1PM (Hollywood and Highland to West Hollywood Park.) This year a march will take place from Hollywood (where LA Pride was born in 1970) to West Hollywood, where LA Pride grew up. Instead of a parade celebrating our past progress, the LGBTQ+ community and its allies will march in solidarity with and on the same day as the National Equality March for Unity and Pride in Washington DC. Speakers include U.S. House Democratic Leader Nancy Pelosi, U.S. Congressman Adam Schiff, U.S. Congresswoman Maxine Waters, West Hollywood Mayor John Heilman, Activist Bamby Salcedo, HRC President Chad Griffin, activist musicians Haim, Adam Lambert and Margaret Cho.  Free.
JUNE 12
"California Dreams" presented by New Stages, Jun 12, Jun 14 @ 7 PM (Renberg Theatre, The LA LGBT Center's Village at Ed Gould Plaza, 1125 N. McCadden Pl.). Through story and song, "California Dreams" will explore the experiences of our community of LGBTQ seniors as they made their own journeys west – literally, figuratively and symbolically toward liberation. This original production is created through a workshop process whereby seniors at the LA LGBT Center contribute their own stories to the final work. Free admission. RSVP to 323-860-5830
JUNE 14
"Rainbow Key Awards," presented by the City of West Hollywood, Jun 12 @ 6 PM (West Hollywood City Council Chambers, 625 N. San Vicente Blvd). The 2017 Rainbow Key Honorees are: Cleve Jones (former aide to Harvey Milk, author of When We Rise), JQ International (LGBTQ/Jewish organization); Eric Paul Leue (Mr. LA Leather 2014); LA Gay & Lesbian Chamber of Commerce; Michaela Ivri Mendelsohn (Transgender activist, public speaker, and business leader); Jewel Thais-Williams (operator of Catch One, the now-legendary discothèque, where Latino and African American LGBT people were not subjected to prohibitive door policies); and Ruth Tittle (16-year member of the Lesbian and Gay Advisory Board). Free Admission.
JUNE 15
The Complete History of Drag, presented by Apt 3 for  Hollywood Fringe, Jun 15 @ 8:30 PM (The Other Space Theatre, 916 N. Formosa Ave.) a new play by David LeBarron for the Hollywood Fringe. Backstage at a drag show, Auntie, an old diva, teaches a newbie her fabulous lineage, from ancient times to current affairs, a resilient race of glitter, tucking and throat throttling reality. Also Sun Jun 18 @ 7 PM; Sat Jun 24 @ 3:30 PM; Sun  Jun 25 @ 7 PM. Tickets $10. Enter Code: OneCity for $2 off tickets
JUNE 16
TransPride Kickoff, presented by Los Angeles LGBT Center, Jun 16 @ 7:30 – 9:30 PM. An all day festival will take place Jun 17 @ 12 – 9:30 PM. (1125 N. McCadden Place) Trans Pride L.A. is not only Los Angeles' largest trans pride festival, but also a social media outlet for trans information and support.  Free Admission.
JUNE 17
Alliance of Los Angeles Playwrights (ALAP) Playreading Festival, Jun 17 @ 2 PM (Plummer Park Community Center, Rooms 1 and 2, 7377 Santa Monica Blvd.) Join ALAP for their annual playreading festival of LGBTQ short plays. Free Admission.
7th Annual "Celebrating All Life and Creation" Pow Wow, Jun 17 @ 10 AM – 6 PM (Plummer Park, 7377 Santa Monica Blvd.) Join Red Circle Project of AIDS Project LA for a full day of traditional Native American music, dance, crafts and food, along with HIV testing and prevention resources. Free Admission.
JUNE 20
Celebration Theatre presents Patricia Loughrey with the Chuck Rowland Award for contributions to LGBTQ theatre,  Jun 20 @ 7:30 PM (West Hollywood City Council Chambers, 625 N. San Vicente Blvd.) Excerpts from three of her plays will be presented: Dear Harvey: Stories of Harvey Milk this verbatim theatre piece weaves the words of Harvey with interviews with his family, friends and colleagues into a portrait of hope and a vision of equality… "I am all of us." The Daddy Machine (music by Rayme Sciaroni, based on the book by Johnny Valentine): When two moms leave their kids home alone, mayhem ensues. Stonewall, the family dog, tries to stave off chaos as 52 dads emerge from a magical daddy machine. The Inner Circle:  when AIDS devastates a community of friends, will they draw together for comfort? Or fracture apart to avoid feeling the loss?  Free Admission
Project Angel Food's 2021 Telethon raises $1.1 million
Project Angel Food is thankful to have received support from friends and the community providing the funding needed to sustain their service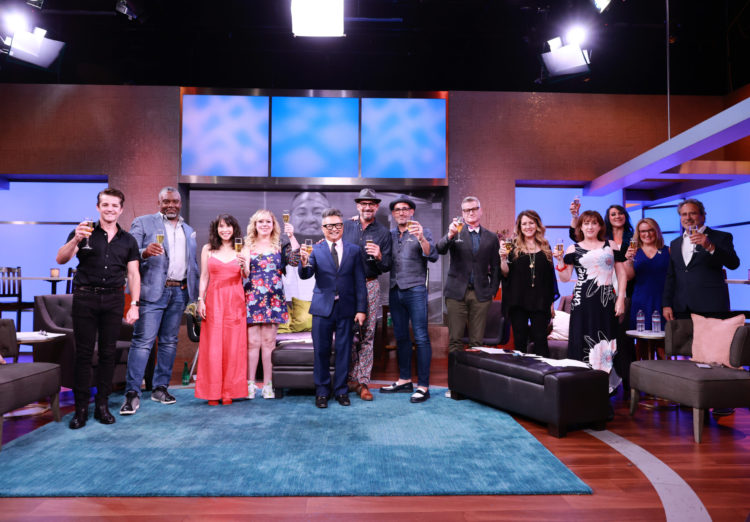 HOLLYWOOD – Los Angeles charity Project Angel Food succeeded in raising $1,126,090 far surpassing their fundraising goal of $800,000 in their 2021 Telethon which aired on KTLA 5 Saturday evening. The Telethon, LEAD WITH LOVE 2021 was presented by City National Bank.
Hosted by by Will & Grace star Eric McCormack and KTLA anchor Jessica Holmes along with Loni Love and Alec Mapa as co-hosts, the evening broadcast opened with a surprise greeting from British Rockstar musician Ringo Starr.
It's been a difficult year for everyone, and Project Angel Food is thankful to have received so much support from friends and the community and providing the funding needed to sustain the expanded service to those in need, preparing and delivering over one million medically tailored meals to our most vulnerable neighbors. Project Angel Food Executive Director Richard Ayoub said, "I am overwhelmed with gratitude and inspiration. The success of this tells me Los Angeles is with us every step of the way."
A good deal of celebrity star power helped to boost the donations which were taken in by phone, online, and text. Loni Love, author, and host of The Real, presented her $25,000 winnings from her recent appearance on ABC's Celebrity Family Feud. Her donation joined that of actor Jamie Lee Curtis who called in live via Skype, made a $10,000 gift from her family foundation.
The Herb Ritts Foundation offered a "match challenge" of $75,000, agreeing to match donations coming in over an hour up to $75,000. The match was reached in just 27 minutes.
Other big donors for the night included: $50,000 each from Susanna Blinkoff & Jordan Corngold, Connie Frank, and Mary Fisher; $30,000 National Rongxiang Xu Foundation & Human Heritage Project; $26,000 from Michael J. Libow; $25,000 from Stanley and Joyce Black Family Foundation, Block Party WeHo, San Manuel Band of Mission Indians, The Chuck Lorre Family Foundation, WEN Hair and Body Care by Chaz Dean, Whole Foods Market, and Main Street Catering…and our thanks to everyone who donated!
A special Tribute was paid to Chef Randy Nakamura, who died from COVID this past year, by celebrity chefs Cat Cora and Stuart O'Keeffe, and actor Brad Garrett, who met Chef Randy at Project Angel Food. Eric McCormack then led a toast, lifting a glass with all the stars in studio to Chef Randy, followed by a special performance by LeAnn Rimes, singing Throw My Arms Around the World, beautifully capturing the spirit of the evening.
Highlights and behind-the-scenes of the night can be seen at Project Angel Food's website…and it's still possible to donate by texting LOVE20 to 50155.
LA Pride breaks silence announces 'Thrive with Pride'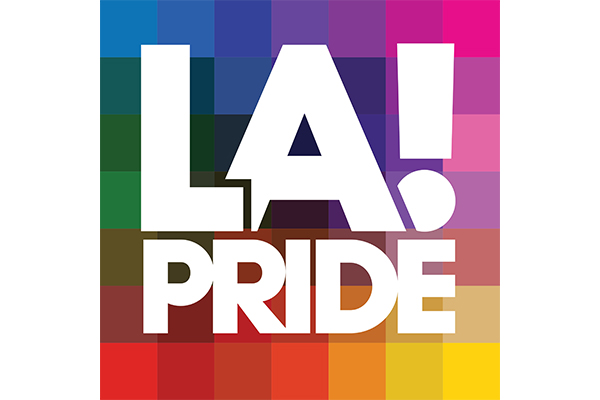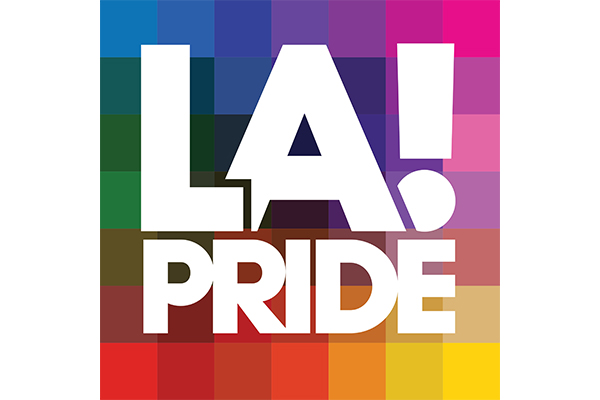 LOS ANGELES – After weeks of 'stay tuned' on its website and no real engagement with the media or the LGBTQ community, Christopher Street West Association Inc. the nonprofit organization that produces the annual LA Pride celebration announced its planned June programming for LA Pride 2021 on Thursday.
Pride 2021 activations are themed around the daily reminder to Thrive with Pride.
LA Pride weekend will kick-off on Thursday night, June 10th with a concert exclusively presented by and live streamed on TikTok featuring hyper-pop diva Charli XCX and a showcase of up and coming LGBTQ+ performers across genres. In-person concert opportunities are not available at this time. Fans and followers can follow @tiktokforgood and @lapride on TikTok for updates and advanced promotions.
Further, a televised special titled "Thrive with Pride Celebration" is set for Saturday, June 12th airing 9:00pm-10:00pm PDT on ABC 7 Los Angeles, the most-watched station in Southern California, will feature special guests, performances and LA Pride honorees.
"To thrive means to flourish and progress despite the circumstances. Pride this year is a moment for you to stop and breathe," said Sharon-Franklin Brown, CSW board president. "It's a moment to remember you're not just surviving one of the hardest years in recent memory, but growing into your truth. This is why we were so intentional in our planning. We want to bring a moment of celebration, a moment to highlight the community, and an opportunity to give back. If we as a community can come together, even for a moment, to realize we've broken down some barriers put on us, it'll strengthen our resolve to continue tearing more down for those to come after us."
"After an unprecedented year of challenge and struggle, I am so pleased that this year's pride festivities embrace the spirit of the first pride parade and our activist roots," said Los Angeles City Councilmember Mitch O'Farrell. "By bringing together LGBTQ+ communities from every corner of our City, we will uplift all voices and elevate the important work of the icons of the LGBTQ movement who sacrificed everything in their young lives at the time so we can all celebrate together in 2021. With a mix of virtual and potential in-person events, this year's festivities will keep our community safe and connected while providing every Angeleno an opportunity to embrace giving and volunteerism."
In recognition of the incredibly difficult work Los Angeles social justice and non-profit organizations have put into achieving equity, actionable change and stability, LA Pride will launch a 30-day give back campaign to support these efforts. Pride Makes a Difference will highlight opportunities for Angelenos to sign up to either volunteer, or donate goods and/or money to local organizations in Los Angeles County. Pride Makes a Difference is a new program in conjunction with Big Sunday. As part of these new efforts, drop off locations will be set up all throughout Los Angeles. A list of selected local organizations and drop off sites will be available soon to choose from, as well as the sign-up details and commitment.
"Our utmost priority in whatever we're doing to celebrate Pride this year ensures safety and follows CDC-approved pandemic guidelines," continued Brown. "That's why we're announcing this programming first. Any potential in-person celebratory activations will be announced at a later date in the coming weeks. The more we put safety first, the more likely we're able to plan big physical events in the future, including Pride 2022, where we can celebrate who we are, where we came from, and where we need to go."
33 Taps Owner Ryan Floyd has Big Plans
33 Taps will now be a part of the official Silverlake gay bar crawl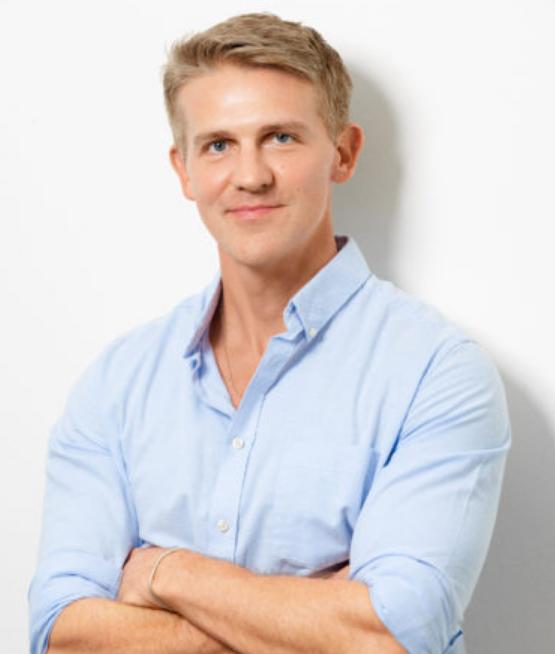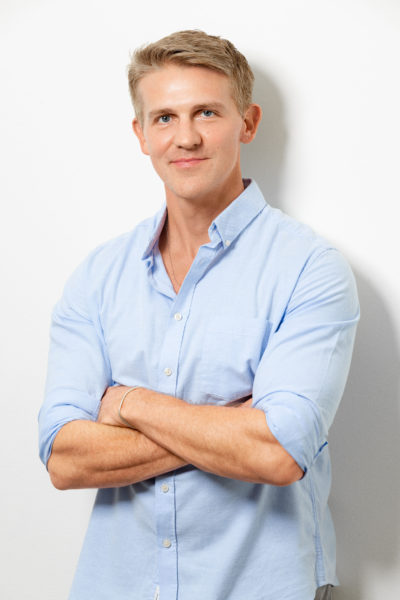 WEST HOLLYWOOD Ryan Floyd signed the contract for his first restaurant after working for 10 years in LA as a finance guy. He said he hit the decade mark and realized, "I want to do something on my own." He liked the industry, and knew the business side after working as CFO for a successful restaurant development and management firm. Now, after more than a year in lockdown, he's got big things planned for his spot 33 Taps, and his next venture, Stache in West Hollywood.
In 2016, Floyd bought a storied beer bar and country diner once known as The Crest on Sunset, making him the third consecutive gay owner of the location. The Crest on Sunset had been running since the late-1980s, with a loyal local clientele – most of the staff was gay, most of the customers were gay. "A friend brought it to me and I thought, this could be a good step for me," Floyd explained, "I bought the assets and license and rebranded it as 33 Taps."
33 Taps formally opened in September 2016, and will celebrate its five-year anniversary in the fall. "The first year was really stressful," Floyd remembers, "we were under capitalized. I lost money for the first six, seven months. It was scary." The former investment banker had sunk all his own cash into the business, and it wasn't until the end of 2017 that 33 Taps began to find its footing, and its niche.
Floyd credits his team for the longevity of the spot, and for helping keep the business open during its first year and all the years that followed. Many of the employees had even been at that location before the sale – the general manager at 33 Taps, Peaches, has been working at the address for more than 30 years.
Before the pandemic hit, business was good. "Seventy-five percent of our patrons are local," Floyd said proudly. "We've really established ourselves as a place where people love to watch LA sports — the Dodgers, the Lakers, the Rams. And we also have a huge Drag Race following." The bar finally returned to its weekly Drag Race viewing parties just in time for the grand finale episode last Friday. According to Floyd, more than a third of the clientele is LGBTQ.
As Los Angeles slowly begins to reopen, and businesses and bars can welcome back customers, 33 Taps is greeting the post-COVID world with some new changes. "During the pandemic I had entered the liquor license lottery." For businesses hoping for a budget break, the State of California holds a yearly liquor license lottery in which restaurants and bars can try their luck at a discounted license. "The state will issue however many licenses they think the market should absorb. You can buy those licenses for $15,000, which is a full liquor license — a type 47. Whereas on the open market, prices go from $100,000-$120,000." It was his fourth year entering the lottery, and his first time winning. It took the state months to process the license, but it finally issued 3725 Sunset Blvd. its first-ever liquor license. It'll be the first time in 40 years that the location will have a full bar.
A numbers man, Floyd explained an added benefit of a liquor license kicking in now. "Beer and spirits go through cycles. Beer had a very long, 10-year run. In 2005, there were 300 breweries in the United States, and now there's over 5,000." Floyd recites these statistics with a sportscaster's excitement, "beer had this huge run, but now spirits have taken the lead again." With the city's reopening looking more and more optimistic, and more and more people wanting to celebrate big after a year in their living rooms – the new liquor license could not be better timed. "We want to program our Friday and Saturday nights. We've never been open beyond 11 o'clock, now we can stay open until 1 a.m. and actually have a bar crowd." He's lining up a slew of parties, bringing some much needed queer nightlife programming to the Silverlake scene.
33 Taps will now be a part of the official Silverlake gay bar crawl, for all those on their way to dance at Akbar or a party at The Eagle. It rounds out the trio, offering its own flare – a modern neighborhood restaurant and sports bar.
Each spot brings something different to the table. Akbar is beloved for its brand of queer punk quirk; the also beloved Eagle offers its loyal leather-clad following the gritty gay bar of years past. 33 Taps is the grad-school jock of the group, a lovable charm and an always here for a good time attitude. Floyd offered the elevator pitch: "You can listen to great music, drink from a full bar and also have some great food." The 33 Taps food menu has always been one of its strongest assets, offering customers a chef-driven menu of craft burgers and fries. A top-notch bite at a gay bar is hard to come by, and the plates at 33 Taps put most bar menus to shame.
He teased a few details of his highly anticipated new venture: Stache. Coming to West Hollywood this summer, Stache is lucratively situated across the street from Beaches and TomTom, and down the block from Weho heavy-hitters, Rocco's and The Abbey. "Stache will also be a full restaurant and full bar, with a nightlife component as well," Floyd shared. While he can't reveal plans just yet, he promises big monthly parties, disco and drag. The new website, stacheweho.com, describes Stache as, "an all-inclusive social house for every form of self-expression." The site also attributes the mustache in the name and logo as a symbol of resilience in the gay community, honoring those lost to the AIDS epidemic.
After the closing of so many iconic LA gay bars during the pandemic, Ryan Floyd's Stache is a welcome addition to the WeHo strip.