What are you doing for Pride?
There's so much to be proud of and so much to do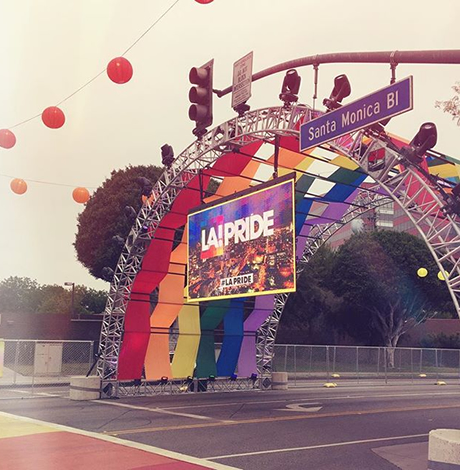 JUNE 2
'Lesbians to Watch Out For: '90s L.A. Activism,' Jun 2 – @  7pm – 9 PM. Opening reception for on view through June 30. ( Plummer Park, Long Hall, 7377 Santa Monica Blvd. ). This year marks the 24th anniversary of the National Dyke March in Washington DC and the 25th anniversary of the founding of the Lesbian Avengers.  These two events inspired national activist efforts and a legacy of Dyke Marches across the country. From protest and street activism to grassroots community groups, '90s activism in LA and WeHo reflected the energy of the decade. This exhibit  tells the stories of LA queer women from groups like ACT UP LA, Queer Nation LA, Dyke March LA, the United Lesbians of African Heritage (ULOAH), Los Angeles Asian Pacific Islander Sisters (LAAPIS), Lesbianas Unidas (LU) and other organizations. It also features 'The Lesbian Avengers: 25th Anniversary' traveling exhibition. Free admission. 
JUNE 3
One City One Pride Day of History, June 3 -30: As in years past, One City One Pride provides an entire day of history on the Saturday prior to Christopher Street West's LA Pride Festival.
Drag Queen Story Time, Sat Jun 3 @ 11 AM.  (West Hollywood Library Community Meeting Room, 625 N. San Vicente Blvd. ) Organized by RADAR productions (the same folks who first brought Drag Queen Storytime to San Francisco's Public Library) join the City of West Hollywood through WeHo Arts and the West Hollywood Library for children's stories and crafts. Free.
Stuart Timmons LGBTQ History Tour, Sat  Jun 3 @  11 AM to 1 PM.  (Shuttles depart every 15 minutes from 11am to 1pm. from the West Hollywood City Council Chambers, 625. N. San Vicente Blvd. )  A performance work written by acclaimed author/historian Stuart Timmons (The Trouble With Harry Hay, GAY L.A.) and directed as a performance art piece by Jason Jenn, this tour dazzled audiences in 2015 and 2016. It returns for one more special invigorating event to celebrate Stuart's legacy and how his life's work and research is available for all to enjoy. The tour involves a brief shuttle ride followed by a refreshingly accessible urban hike encountering over a dozen costumed characters for surprising fun and history along the way. Go West (Hollywood) and join us for the adventure! (Tours last between 90-120 minutes).
Reel In The Closet, Sat  Jun 3 @ 5 PM  (West Hollywood City Council Chambers, 625 N. San Vicente Blvd.) Reel In The Closet is a feature-length documentary that lets us connect with queer people from the past through the rare home movies that they left for us. Free admission.
JUNE 4
Vox Femina: Woman Rising, A Taste of Season 20, Sun Jun 4 @ 3 PM (Congregation Kol Ami, 1200 N. La Brea Ave, West Hollywood, CA 90038.) This free concert combines repertoire from VOX Femina's 20th Anniversary season, a snapshot of the organization's past, present and future. Free admission.
#LastDance,  Sun Jun 4 @ 7 PM (McCadden Place Theatre, 1157 N. McCadden Pl.) It's BOYS IN THE BAND with a little PARIS IS BURNING thrown in! #LastDance will make audiences rethink what really is behind the wigs, makeup and heels and find out queens are people just like them. Written and directed by Miss Barbie Q and Cinnamon Rivera for One City One Pride/Hollywood Fringe. Show dates: Sun, June 4th @7pm (press preview); Sun, June 11th @10:30pm; Sun, June 18th @1pm; Fri, June 23rd @7:30pm; Sat, June 24th @8:30pm. Tickets required.
JUNE 6
Los Angeles Sparks Pride Night, in sponsorship with LA Pride's Women's party, Jun 6 @ 7:30 PM (Staples Center, 1111 S Figueroa St). The women's professional basketball team for Los Angeles faces Chicago Sky on Taco Tuesday night. Tickets range in price for $10 to $50. Must be 21 years or older.
JUNE 7
Outfest WeHo Screening of "Pride Under Fire" Wed  Jun 7 @ 7:30 PM (West Hollywood City Council Chambers, 625 N. San Vicente Blvd) The City of West Hollywood through WeHo Arts partners with Outfest for a screening of Pride Under Fire.. which takes us to Louisville, Kentucky, following the Pulse Night Club Shooting. In this documentary we see a nation divided, personified in the town of Louisville, filled with those celebrating Pride and reclaiming their parade, and those deeply embedded in gun culture and exclusion. After the screening, there will be a discussion about where we are as a community one-year after the Pulse shooting  Tickets required.
JUNE 8
Hollywood Fringe / One City One Pride, Jun 8 – 25 (at various times and venues)  The Hollywood Fringe Festival is an open and uncensored community-derived event. The Fringe's western border is usually Gardner Street, but through a special collaboration with the City, LGBTQ shows can take place throughout West Hollywood as part of One City One Pride. Visit www.hollywoodfringe.org/weho_2017 to find shows taking place in WeHo.  
LAAA "Out There," Fri Jun 9 – Jun 16 @  10 AM – 5 PM  (Gallery 825, 825 N. La Cienega Blvd.).  Out There is an all media exhibition at Los Angeles Art Association during One City One Pride. Opening Reception on Friday, June 9, 6-9 pm. Gallery hours 10am-5pm every day except Monday through June 18. Free admission.
Migration of the Monarchs: 'Everything in life…transforms' , Fri Jun 3 – Jun 10 @  7 PM – 9 PM (Santa Monica Boulevard between Robertson and San Vicente) A three part conceptual art project involving wearable art that transforms over the month by Trans artist Yozmit. She is the first artist to receive a Trans Art grant from the City of West Hollywood: JUN 3 @  11 AM – 3 PM, Yozmit will collect prayers and stitch a ribbon or bead onto a TOTEM (wearable art costume) as a symbol of exchange; Jun 9 @  7 PM – 9 PM, WALK will be performed as live ambient art on Santa Monica Blvd;  Jun  10 @10 PM, Jun 18 @ 1pm and Jun 24 @ 5:30 PM, Burlesque and Cabaret merge with Victorian esthetics, Butoh, Kabuki, and 'Pansori' (traditional Korean singing) to create a cathartic act of experiential research into the psyche of the performer during the Hollywood Fringe. Intentions and prayers in part 1 will be used during the performance.
JUNE 9
Dyke March, Fri Jun 9 @ 6 PM (Sal Guariello Veterans' Memorial, 8447 Santa Monica Blvd.) The annual Dyke March begins with a program at 7 PM,  followed by a march down Santa Monica Blvd. at 8pm. Confirmed speakers include Patrisse Cullors (of #blacklivesmatter) and Sheila Kuehl.
Trans Party and #SIZZLE, Fri Jun 9 @ Time TBD. (West Hollywood Park, 647 N. San Vicente Blvd.)  The LA Pride Festival grounds are partially open on Friday, and devoted to trans programming and the #SIZZLE sober area. This event is free to attend.
Pride is Universal, Fri. Jun 9 @ 9:00 PM – 1 PM.  (Universal Studios Hollywood, 100 Universal City Plz)  Enjoy a day riding rides and eating to your hearts content. All day access passes begin at $95. Event tickets, $48.
LA Dodgers LGBT Night, Fri. Jun 9 @ 5:30 PM.  (Dodger Stadium, 1000 Vin Scully Ave) Ceremonial first pitch will be thrown out by Matt Bomer; guests include Dustin Lance Black, Noah Galvin, Guillermo Diaz, Lance Bass and Dot Marie Jones singing the National Anthem.  Tickets on sale at dodgers.com
June 10
LA Pride Festival,  Jun 10 – 11 @ all day (West Hollywood Park, 647 N. San Vicente Blvd.). The LA Pride Festival has been organized by Christopher Street West (CSW) since the 1970s. Entertainment includes Chromeo and Brandy. Visit www.lapride.org for a full line-up of entertainment and to purchase tickets ($20-$30).
JUNE 11
#ResistMarch, Sun Jun 11 @  8 AM – 1PM (Hollywood and Highland to West Hollywood Park.) This year a march will take place from Hollywood (where LA Pride was born in 1970) to West Hollywood, where LA Pride grew up. Instead of a parade celebrating our past progress, the LGBTQ+ community and its allies will march in solidarity with and on the same day as the National Equality March for Unity and Pride in Washington DC. Speakers include U.S. House Democratic Leader Nancy Pelosi, U.S. Congressman Adam Schiff, U.S. Congresswoman Maxine Waters, West Hollywood Mayor John Heilman, Activist Bamby Salcedo, HRC President Chad Griffin, activist musicians Haim, Adam Lambert and Margaret Cho.  Free.
JUNE 12
"California Dreams" presented by New Stages, Jun 12, Jun 14 @ 7 PM (Renberg Theatre, The LA LGBT Center's Village at Ed Gould Plaza, 1125 N. McCadden Pl.). Through story and song, "California Dreams" will explore the experiences of our community of LGBTQ seniors as they made their own journeys west – literally, figuratively and symbolically toward liberation. This original production is created through a workshop process whereby seniors at the LA LGBT Center contribute their own stories to the final work. Free admission. RSVP to 323-860-5830
JUNE 14
"Rainbow Key Awards," presented by the City of West Hollywood, Jun 12 @ 6 PM (West Hollywood City Council Chambers, 625 N. San Vicente Blvd). The 2017 Rainbow Key Honorees are: Cleve Jones (former aide to Harvey Milk, author of When We Rise), JQ International (LGBTQ/Jewish organization); Eric Paul Leue (Mr. LA Leather 2014); LA Gay & Lesbian Chamber of Commerce; Michaela Ivri Mendelsohn (Transgender activist, public speaker, and business leader); Jewel Thais-Williams (operator of Catch One, the now-legendary discothèque, where Latino and African American LGBT people were not subjected to prohibitive door policies); and Ruth Tittle (16-year member of the Lesbian and Gay Advisory Board). Free Admission.
JUNE 15
The Complete History of Drag, presented by Apt 3 for  Hollywood Fringe, Jun 15 @ 8:30 PM (The Other Space Theatre, 916 N. Formosa Ave.) a new play by David LeBarron for the Hollywood Fringe. Backstage at a drag show, Auntie, an old diva, teaches a newbie her fabulous lineage, from ancient times to current affairs, a resilient race of glitter, tucking and throat throttling reality. Also Sun Jun 18 @ 7 PM; Sat Jun 24 @ 3:30 PM; Sun  Jun 25 @ 7 PM. Tickets $10. Enter Code: OneCity for $2 off tickets
JUNE 16
TransPride Kickoff, presented by Los Angeles LGBT Center, Jun 16 @ 7:30 – 9:30 PM. An all day festival will take place Jun 17 @ 12 – 9:30 PM. (1125 N. McCadden Place) Trans Pride L.A. is not only Los Angeles' largest trans pride festival, but also a social media outlet for trans information and support.  Free Admission.
JUNE 17
Alliance of Los Angeles Playwrights (ALAP) Playreading Festival, Jun 17 @ 2 PM (Plummer Park Community Center, Rooms 1 and 2, 7377 Santa Monica Blvd.) Join ALAP for their annual playreading festival of LGBTQ short plays. Free Admission.
7th Annual "Celebrating All Life and Creation" Pow Wow, Jun 17 @ 10 AM – 6 PM (Plummer Park, 7377 Santa Monica Blvd.) Join Red Circle Project of AIDS Project LA for a full day of traditional Native American music, dance, crafts and food, along with HIV testing and prevention resources. Free Admission.
JUNE 20
Celebration Theatre presents Patricia Loughrey with the Chuck Rowland Award for contributions to LGBTQ theatre,  Jun 20 @ 7:30 PM (West Hollywood City Council Chambers, 625 N. San Vicente Blvd.) Excerpts from three of her plays will be presented: Dear Harvey: Stories of Harvey Milk this verbatim theatre piece weaves the words of Harvey with interviews with his family, friends and colleagues into a portrait of hope and a vision of equality… "I am all of us." The Daddy Machine (music by Rayme Sciaroni, based on the book by Johnny Valentine): When two moms leave their kids home alone, mayhem ensues. Stonewall, the family dog, tries to stave off chaos as 52 dads emerge from a magical daddy machine. The Inner Circle:  when AIDS devastates a community of friends, will they draw together for comfort? Or fracture apart to avoid feeling the loss?  Free Admission
Pansexual Visibility Day 2022 is May 24
Days like Pansexuality Visibility Day are perfect for educating people about the various ways people experience sexual & romantic attraction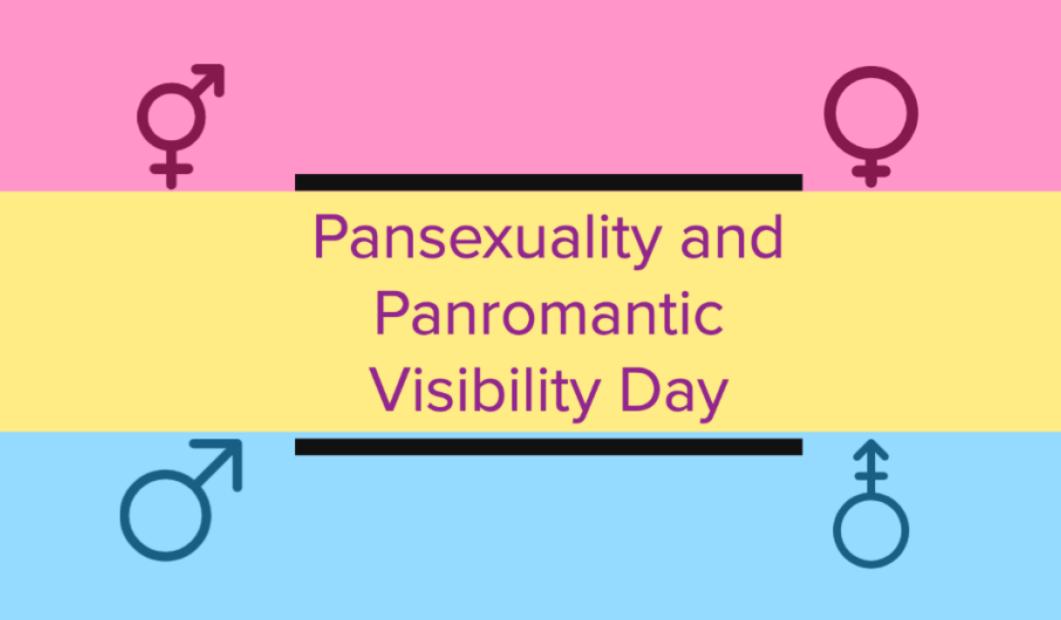 NEW YORK – The Trevor Project is honoring Pansexual and Panromantic Awareness and Visibility Day on May 24, noting that it is a day to celebrate the pansexual and panromantic community and educate others on the community.
As part of creating awareness for the pansexual community, The Trevor Project's 2022 National Survey on LGBTQ Youth Mental Health, captured important data related to the experiences of pansexual youth, who made up 20% of the survey sample.
2022 National Survey Data on Pansexual Youth
53% of pansexual youth reported that they seriously considered suicide and 21% reported they attempted suicide in the past year.
66% of pansexual youth reported experiencing symptoms of anxiety and 79% reported experiencing symptoms of depression.
36% of pansexual youth reported that they have been physically threatened or harmed due to their sexual orientation.
69% of pansexual youth reported that they had experienced discrimination based on their sexual orientation.
The Project MORE Foundation, a leading nonprofit service and support provider to the Northern California Lesbian, Gay, Bisexual, Transgender, Queer, and Questioning (LGBTQ+) and Ally community explains what it means to be Pansexual:
One common misconception that even members of the LGBTQ+ community have is that pansexuality and bisexuality are the same. Bisexuality can loosely be defined as attraction to more than one gender, but many define it with the more narrow definition of attraction to both genders, i.e,: men and women.
Pansexuality differs in that it includes sexual attraction inclusive of ALL gender identities, which means that people can also be drawn to those who are gender fluid or genderqueer. It is similar for people who are panromantic. When a person identifies as panromantic, it means that they can feel romantically towards anyone of any gender identity. 
When people come out as pansexual, headlines often emphasize that it's different than being bi, and while that's true, somebody who is bi may also identify as pan and vice versa. The bisexuality umbrella term includes those who feel attracted to two or more gender identities. Pansexuality refers to people who feel sexual attraction to any gender identity, but because their preference includes two or more genders, they could also consider themself bi. Being pan doesn't mean that a person is going to be attracted towards everyone, but simply that gender identity doesn't play a role in that attraction. 
There are many people who identify as pansexual or panromantic, such as Jazz Jennings, the famous 20-something LGBTQ+ rights advocate who came out as trans as a child. Authors Dana Mele and Caitlin Ricci identify as panromantic. Miley Cyrus, Janelle Monáe, and Brendon Urie are also among famous celebrities who identify as pansexual. 
It is quite common that people who are pansexual go on a journey of self-discovery to figure out their true sexuality. Some, like Bella Thorne, initially identified as bisexual, but then grew to realize that gender plays little to no role in their attraction, so her definition of her sexuality changed to reflect that. 
Miley Cyrus, who came out in 2015 as pansexual, is among one of those who went down the path to self-discovery when it came to her sexuality. In an interview with Variety, she said that an interaction with a non-binary individual helped her understand that she felt attraction towards them regardless of how they expressed their gender. In that moment, she didn't feel gay, straight, or bi, because she wasn't.
Because definitions can be held loosely, one of the most important takeaways is that how a person identifies their sexual or romantic attraction can differ from one day to the next, but celebrating and respecting a person for who they are is what matters most. Days like Pansexuality and Panromantic Visibility Day are perfect for educating people about the various ways people experience sexual and romantic attraction.
About the 2022 National Survey
This survey is one of the largest and only surveys of its kind, representing the experiences of nearly 34,000 LGBTQ young people ages 13-24 across the U.S. It's also one of the most diverse surveys of LGBTQ youth ever conducted – with 45% of respondents being youth of color and 48% being trans or nonbinary.
Lastly, The Trevor Project has a guide, "How to Support Bisexual Youth: Ways to Care for Bisexual, Pansexual, Fluid, and Queer Youth Who are Attracted to More than One Gender" that offers best practices for those looking to support the youth who are attracted to more than one gender in their lives.
The universe comes out to jazz and violins and you're invited
LA prides itself as home of the stars. Don't limit yourself to the mere mortal stars of Hollywood, when the universe is opening its doors
LOS ANGELES COUNTY – Starlight, starbright: Bathing yourself in the magnificent skies has returned to Los Angeles as the historic Mount Wilson Observatory announces… shall we say it… a heavenly lineup for its 2022 program.
The program offers something for everybody: From the universe-fascinated who want to observe and soak up astronomical knowledge to the bright light and musically discerning who are there just for the mind-blowing beauty alone.
Since its founding in 1904 by astronomer and visionary George Ellery Hale, Mount Wilson Observatory has played host to some of the most important discoveries in modern astronomy. Located on Mount Wilson, a 5710-foot (1740-meter) peak in the San Gabriel Mountains of the Angeles National Forest, Mount Wilson Observatory (MWO) features the Snow Solar Telescope (largest in the world from 1905-1908 and the mountain's first installation), a 60-inch telescope (the world's largest operational telescope from 1908-1917), and the 100-inch Hooker telescope (which featured the world's largest aperture from 1917-1949). Mount Wilson Institute has independently operated and maintained the Mount Wilson Observatory since 1989 under a long-term agreement with the Carnegie Institution of Washington.
The observatory offers a series of tours throughout the season for the scientific tourist in you. For the mechanically inclined, you can take an engineering tour of the huge telescopes and understand how they have enabled historic discoveries. For the stargazers, there are public and private tours to actually use the telescopes and peep in on our nearest planetary and constellation neighbors. For the gazers who want to keep things even closer to home, take a look right into our own Sun with the Lunt Telescope.
There is no better way to observe the universe than to do it wrapped in gorgeous music. The observatory steps up and takes advantage of the dome's sensational acoustics by presenting Sunday Afternoon Concerts in the Dome. Top jazz, violinist, brass talents and more will perform in events at 3:00pm and 5:00pm May 22- October 21. The season aesthetics are capped off with [email protected] Observatory in the later summer months which explores sound art in the dome, plein-air painting and sculpting.
It would be a shame to visit the observatory for its visual and auditory sensual offerings alone, however. For those who want to deepen their mind, the season also offers an incredible roster for the astronomy intellect. Lectures from the top experts include discoveries of the deep space mission, women scientists at the observatory, the work of George Ellery Hale, and more.
The gates to Mount Wilson's acreage opens at 10:00am every day and close at 5:30. Visitors can hike the grounds, gaze at the telescope domes that dot the landscape, and browse through the Historic Museum in the Lecture Hall.  Members from the Los Angeles Astronomical Society will gather around the grounds during each of the events during the season and set up specialty telescopes for a view of various night sky objects while attendees await their turn to look through the grand telescopes in the domes.
Los Angeles prides itself as home of the stars. Don't limit yourself to the mere mortal stars of Hollywood, when the universe is opening its doors to experience stellar wonders that will really blow your heart and your mind. We hope to see you at the observatory to experience magnificence together.
For more information:
Concerts: https://www.mtwilson.edu/concerts
Engineering Tours: www.mtwilson.edu/engineering-tour
Public Ticket Nights: mtwilson.edu/public-ticket-nights
Private Telescope Reservations: mtwilson.edu/observe
Solar Viewing: mtwilson.edu/solar-observing
Tours: mtwilson.edu/weekend-docent-tours
Mt. Wilson Observatory: https://www.mtwilson.edu
MWO Facebook: https://www.facebook.com/WilsonObs
MWO Twitter: https://twitter.com/mtwilsonobs MWO Instagram: https://www.instagram.com/mtwilsonobservatory
Padilla joins women's march rally in LA to advocate for abortion rights
"We're coming together this weekend with a powerful message to those who wish to control our bodies & our futures"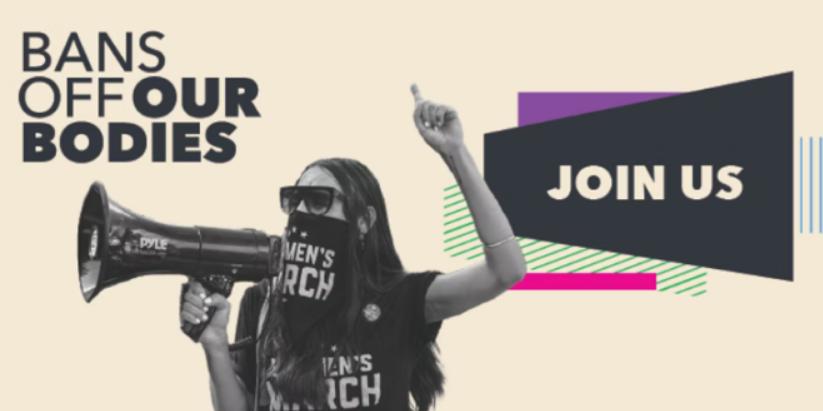 LOS ANGELES – U.S. Senator Alex Padilla (D-Calif.), a member of the Senate Judiciary Committee, will join the Women's March Foundation along with local and national leaders for a National Day of Action, the 'Bans Off Our Bodies' Reproductive Rights Rally. Padilla will deliver remarks on the importance of defending access to safe, legal abortion at the federal level.
Senator Padilla joins leaders in Los Angeles for this day of action following a leaked draft Supreme Court decision that would overturn Roe v. Wade and roll back abortion access protections for millions of women across the country.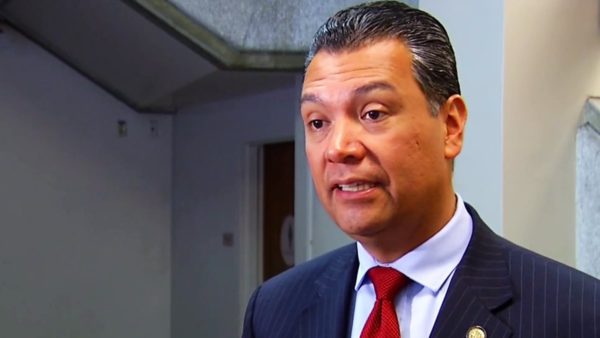 Earlier this week, Padilla voted in support of the Women's Health Protection Act (WHPA), legislation that would codify the right to an abortion into federal law, and spoke on the Senate floor urging his colleagues to pass the bill.
The "Bans Off Our Bodies" daylong event is organized by groups including Women's March, Planned Parenthood Action Fund, UltraViolet, MoveOn, the American Civil Liberties Union and the National Abortion Rights Action League.
"We're coming together this weekend with a powerful message to those who wish to control our bodies and our futures: Keep your bans off our bodies," said Planned Parenthood national organizing director Brianna Twofoot.
| | |
| --- | --- |
| WHEN: | TOMORROW, Saturday, May 14 at 10:00am PT |
| WHO: | Women's March Foundation |
| WHERE: | Los Angeles City Hall, 200 N Spring St., Los Angeles, CA 90012 |