Gwen Baba: Forging a path for generations to come
Gwen Baba honored by Gay Men's Chorus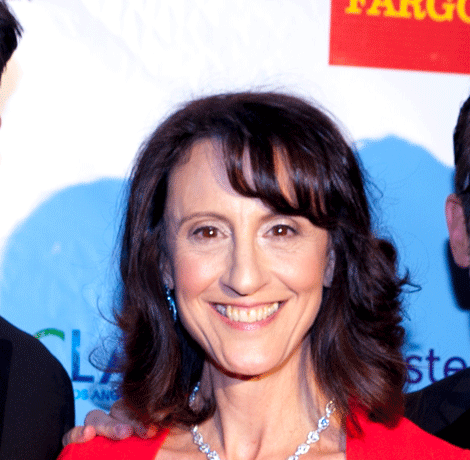 Longtime Human Rights Campaign board member and community activist Gwen Baba was honored by the Gay Men's Chorus of Los Angeles, under the leadership of new executive director Jonathan Weedman, at the 6th annual Voice Awards Celebration on May 20 at the J.W. Marriot at L.A. Live.
Some longtime politicos think it's about damn time.
"Gwen has been a longtime advocate for celebrating women's contributions and their impact on causes that matter," says R. Christine Hershey, co-founder of Access Now for Lesbian and Gay Equality (ANGLE) and the Victory Fund, L.A. County Small Business commissioner and of Hershey Cause Communications. "She was a key voice and my partner-in-crime during the ANGLE years during which we saw a huge consolidation of LGBTQ political power. She was one of a very small group of women doing this work."
Hershey notes that Baba helped bring women back to the L.A. Gay and Lesbian Community Services Center, where she served as a board member. It was the mid-late 1980s, during the horrific AIDS years.
"That was a really difficult time in the community," recalls Baba, who was then in her late 20s. "A lot of our board members were dying and passing away; staff was dying and passing away. And it really felt like a war zone."
"For those of us who came out in the late 70s-early 80s, we had to handle some really difficult stuff," said West Hollywood Mayor Pro Tem John Duran, ANGLE co-founder, former chair of the LIFE AIDS Lobby and GMCLA Board Chair. "Back then, in the late 70s, LGBT people were still criminalized. We were considered criminals; we were considered mentally ill. A lot of us began to tire. And in through the door walked this woman, Gwen Baba. And she had such a presence of grace and we looked at her and there was such a big sigh, like, 'Ahhh! New leadership!'"
Though the gay environment was originally unwelcoming to women, women were much needed and became powerhouses—women such as Torie Osborn, who became executive director; the late politico Jean O'Leary, who moved her nationally-recognized, must-attend Women's Night to the Center; and current L.A. LGBT Center CEO, Lorri Jean. Baba, a commercial and residential real estate investor, also helped lead the Center's historic first capital campaign to raise money for their new headquarters in Hollywood.
"I grew up with the message that I could do anything but that didn't mean I still didn't feel discrimination, either as a woman, or as a lesbian," says Baba.
Baba served on the Center's board, with a term as co-chair, from 1986 to 1997.
She joined the board of the Human Rights Campaign in 1996, serving two-terms as board co-chair from 2002 to 2005. There, too, she served on the capital campaign for HRC's headquarters in Washington DC and sat on several committees. Baba has also been an anchor for HRC's L.A. chapter, a steadfast presence during changing times.
"Gwen Baba helped build the Human Rights Campaign into the organization we are today," said HRC President Chad Griffin on a tribute video.
"Gwen was president of HRC from 2002-2005," said attorney Diane Abbitt, ANGLE co-founder who headed HRC's political action committee and serves on the GMCLA board. "Those were very, very hard times. She led HRC during the time that [President George W.] Bush was in office and Karl Rove was running things. That's leadership."
"Gwen speaks for everybody. Her voice carries a lot of weight," said David Bohnett, head of the David Bohnett Foundation upon whose board Baba sits. She also sits on the board of the California Community Foundation.
During her acceptance speech, Baba noted that her daughter Gabrielle turned 17 on May 22nd, "a birthday she proudly shares with Harvey Milk." Gabrielle was at her high school prom so she missed the festivities, including meeting composer Stephen Schwartz, who was also honored, along with Logo.
"LGBT organizations have long made a huge difference in Gabrielle's life," Baba said, and she was happy when GMCLA came to her school as part of the Alive Music Project.
Right now, Baba said, "the world feels pretty crazy to her, as it does to all of us. Like we walked into a Living Salvador Dali painting. We're sinking under the weight of alternative facts and outright lies."
But struggle is familiar. "Fighting alternative facts is nothing new for the LGBTQ community," Baba said. "We've been doing it for decades. No, we can't be "cured", we can't pray the gay away, we're not crazy or sick or perverse or unfit to be parents.
"For LGBTQ people, alternative facts aren't just ridiculous diversions. They're designed to control us, to demean us, to deny us our joy and our freedom," she said. "They're promoted by people who demand we think and behave as they do. But that we will never do. Because we are inherently creative, in our activism and our art, in our satire and our song."
Baba brought it home to the artistic audience. "So when politicians want to defund the arts, they really hope to silence our dissent. They choose not to accept that LGBT people are woven into every corner of this planet. And we will not be quiet."
LA Pride Parade Grand Marshals named, LA Pride Village returns
When LA Pride Parade returned home to Hollywood Blvd last year after more than 4 decades, it prompted the start of new traditions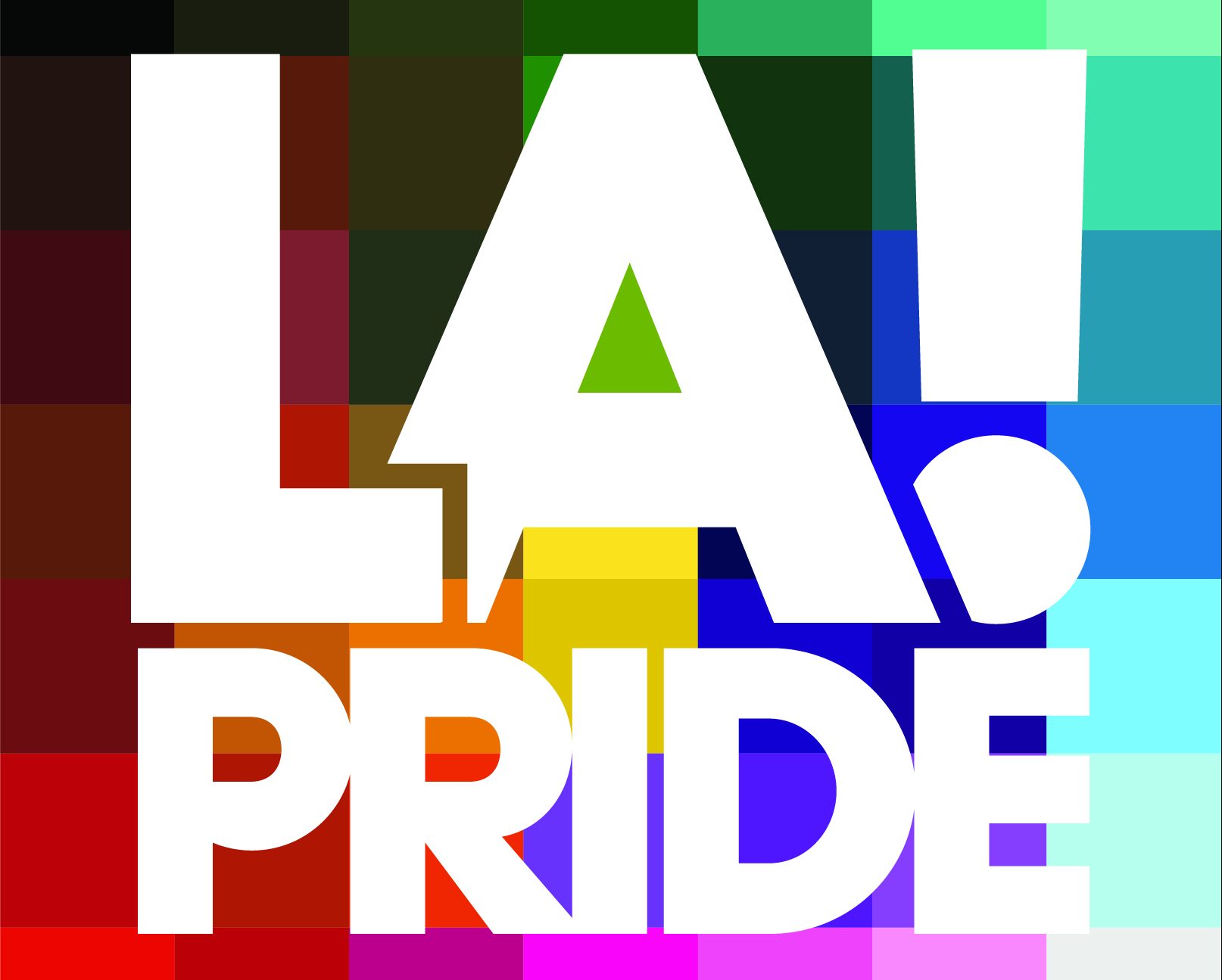 LOS ANGELES – Christopher Street West Association (CSW) announced its trio of grand marshals to be celebrated at the LA Pride Parade on Sunday, June 11 taking place at its original historic location in Hollywood.
This year's LA Pride Parade grand marshals include comedian, actor and activist Margaret Cho as the Icon Grand Marshal, an individual who needs no introduction and achieved major milestones within their career and industry; a posthumous tribute to Emmy-winner Leslie Jordan as the Legacy Grand Marshal, a new title this year in honor of Jordan for his everlasting impact on the community; and the ACLU of Southern California, that helped CSW obtain the permit for the first LA Pride parade, as the Community Grand Marshal, which celebrates a group or individual who has had a powerful influence through their work and dedication to and for the LGBTQ community.
"I'm thrilled and incredibly honored to be the Icon Grand Marshal," said Cho. "We need this Pride more than ever. I have been attending Pride celebrations since 1978 and this time around the need to celebrate as well as unite is more urgent than it has ever been. Our love is greater than their hate. 
"On behalf of Leslie Jordan, we are overjoyed by Christopher Street West's heartfelt recognition to name Leslie as LA Pride's Legacy Grand Marshal," said Jana "Cricket" Jordan. "This honor further solidifies the positive impact he made in the world, but more importantly for the LGBTQ+ community. His spirit continues to bring love and light."
"For a century, we've been on the front lines fighting for people to be their true, authentic selves," said Hector Villagra, executive director of the ACLU SoCal. "We're honored to be the Community Grand Marshal and proud to love, live among, and protect LGBTQ Californians." 
"Christopher Street West is honored and humbled by this year's three grand marshals," said Gerald Garth, president of CSW. "Each have contributed to the LGBTQ+ community in their own unique ways, furthering our fight for acceptance, equality, and justice." 
LA Pride Parade and Village Details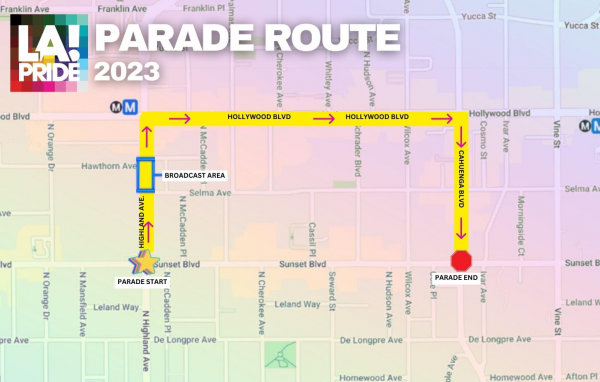 The parade, which will feature a special drag performance presented by the ACLU SoCal and staged by Morgan McMichaels to music by 14-time Oscar nominee Diane Warren, will air LIVE on long-time LA Pride broadcasting partner KABC/ABC7 on Sunday, June 11 beginning at 11:00 a.m. PDT.
It will also air nationally on ABC News Live and Hulu, and wherever viewers stream ABC7 including abc7.com and the ABC7LA mobile app.
Anchor Ellen Leyva and reporter Christiane Cordero from ABC7 Eyewitness News will co-host the ABC7 broadcast. The parade route will begin at Sunset Blvd and Highland Ave heading north, then east onto Hollywood Blvd, then south onto Cahuenga Blvd, ending at Sunset Blvd and Cahuenga Blvd. 
This year's LA Pride Parade partners include: Corona Extra, Corona Hard Seltzer and SVEDKA Vodka: Hero Sponsors: Toyota Mirai, TikTok and H&M; Activist Sponsors: Delta Air Lines – the Official Airline of LA Pride, The Los Angeles County Metropolitan Transportation Authority (Metro) – Official Transit Partner of LA Pride, Glamazon, Kim Crawford Wines, L.A. Care Health Plan, Los Angeles Tourism, Nordstrom, Optum, Sony Pictures Entertainment; Advocate Sponsors: AEG, including the LA Kings, LA Galaxy, and AEG Presents, Albertsons/Vons/Pavilions, Coca-Cola, Grindr, Honda, LADWP, LVMH, Rare Beauty, UCLA Health, Warner Bros. Discovery and Kenvue CARE WITH PRIDEⓇ; Ally Sponsors: Activision Blizzard, the Dream Hollywood hotel, FOX Pride, Moxy/AC Marriott, NBCUniversal, Target, Tiffany & Co., as well as returning television and digital broadcast partner ABC7, and official radio partner iHeartMedia Los Angeles and PRIDE RADIO on the iHeartRadio app.  
Additionally, The Hollywood Partnership, the non-profit organization that oversees the public realm in the Hollywood Business Improvement District (BID), has once again partnered with LA Pride to bring the LA Pride Village back to Hollywood Blvd.
LA Pride Village is the official place to be after the LA Pride Parade, with festivities taking place from 12:00 p.m. to 8:00 p.m., just steps from the official parade route.
When the iconic LA Pride Parade returned home to Hollywood Blvd last year after more than four decades, it prompted the start of new traditions and celebrations in Hollywood, including LA Pride Village, a free and open to the public street festival.
The second annual LA Pride Village celebration promises to be even bigger and better, with a new location on Hollywood Blvd, between Vine St. and Gower St., to make room for more booths featuring local vendors and non-profits, an expanded beer garden, delicious food trucks, two performance stages for twice the entertainment, and more comfortable crowd space for dancing. 
All details can be found here: https://lapridevillage.com/do/la-pride-2023. 
Sponsors of LA Pride Village include Princess Cruises and Royal-bud.com.
Public transit and ride share services to LA Pride Parade and Village are strongly encouraged. For the Parade, connect to the L.A. Metro B (Red) Line and exit Hollywood/Highland or Hollywood/Vine Station. Metro has many Park & Ride lots servicing the county – parking is just $3.00 per day, payable onsite.
If self-driving to LA Pride Parade and Village, vehicles can access parking and the event site via Vine Street or Gower Street.
For additional information about parking and transportation, please visit https://lapridevillage.com/about/parking-and-transit.