Gwen Baba: Forging a path for generations to come
Gwen Baba honored by Gay Men's Chorus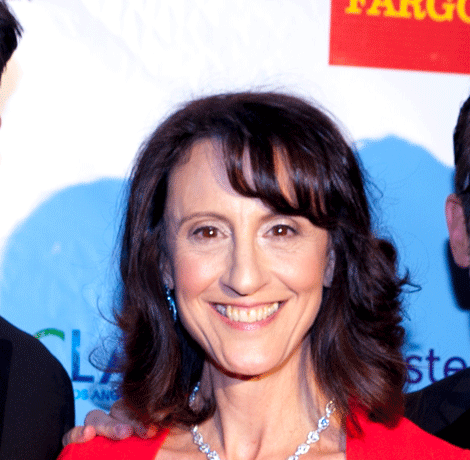 Longtime Human Rights Campaign board member and community activist Gwen Baba was honored by the Gay Men's Chorus of Los Angeles, under the leadership of new executive director Jonathan Weedman, at the 6th annual Voice Awards Celebration on May 20 at the J.W. Marriot at L.A. Live.
Some longtime politicos think it's about damn time.
"Gwen has been a longtime advocate for celebrating women's contributions and their impact on causes that matter," says R. Christine Hershey, co-founder of Access Now for Lesbian and Gay Equality (ANGLE) and the Victory Fund, L.A. County Small Business commissioner and of Hershey Cause Communications. "She was a key voice and my partner-in-crime during the ANGLE years during which we saw a huge consolidation of LGBTQ political power. She was one of a very small group of women doing this work."
Hershey notes that Baba helped bring women back to the L.A. Gay and Lesbian Community Services Center, where she served as a board member. It was the mid-late 1980s, during the horrific AIDS years.
"That was a really difficult time in the community," recalls Baba, who was then in her late 20s. "A lot of our board members were dying and passing away; staff was dying and passing away. And it really felt like a war zone."
"For those of us who came out in the late 70s-early 80s, we had to handle some really difficult stuff," said West Hollywood Mayor Pro Tem John Duran, ANGLE co-founder, former chair of the LIFE AIDS Lobby and GMCLA Board Chair. "Back then, in the late 70s, LGBT people were still criminalized. We were considered criminals; we were considered mentally ill. A lot of us began to tire. And in through the door walked this woman, Gwen Baba. And she had such a presence of grace and we looked at her and there was such a big sigh, like, 'Ahhh! New leadership!'"
Though the gay environment was originally unwelcoming to women, women were much needed and became powerhouses—women such as Torie Osborn, who became executive director; the late politico Jean O'Leary, who moved her nationally-recognized, must-attend Women's Night to the Center; and current L.A. LGBT Center CEO, Lorri Jean. Baba, a commercial and residential real estate investor, also helped lead the Center's historic first capital campaign to raise money for their new headquarters in Hollywood.
"I grew up with the message that I could do anything but that didn't mean I still didn't feel discrimination, either as a woman, or as a lesbian," says Baba.
Baba served on the Center's board, with a term as co-chair, from 1986 to 1997.
She joined the board of the Human Rights Campaign in 1996, serving two-terms as board co-chair from 2002 to 2005. There, too, she served on the capital campaign for HRC's headquarters in Washington DC and sat on several committees. Baba has also been an anchor for HRC's L.A. chapter, a steadfast presence during changing times.
"Gwen Baba helped build the Human Rights Campaign into the organization we are today," said HRC President Chad Griffin on a tribute video.
"Gwen was president of HRC from 2002-2005," said attorney Diane Abbitt, ANGLE co-founder who headed HRC's political action committee and serves on the GMCLA board. "Those were very, very hard times. She led HRC during the time that [President George W.] Bush was in office and Karl Rove was running things. That's leadership."
"Gwen speaks for everybody. Her voice carries a lot of weight," said David Bohnett, head of the David Bohnett Foundation upon whose board Baba sits. She also sits on the board of the California Community Foundation.
During her acceptance speech, Baba noted that her daughter Gabrielle turned 17 on May 22nd, "a birthday she proudly shares with Harvey Milk." Gabrielle was at her high school prom so she missed the festivities, including meeting composer Stephen Schwartz, who was also honored, along with Logo.
"LGBT organizations have long made a huge difference in Gabrielle's life," Baba said, and she was happy when GMCLA came to her school as part of the Alive Music Project.
Right now, Baba said, "the world feels pretty crazy to her, as it does to all of us. Like we walked into a Living Salvador Dali painting. We're sinking under the weight of alternative facts and outright lies."
But struggle is familiar. "Fighting alternative facts is nothing new for the LGBTQ community," Baba said. "We've been doing it for decades. No, we can't be "cured", we can't pray the gay away, we're not crazy or sick or perverse or unfit to be parents.
"For LGBTQ people, alternative facts aren't just ridiculous diversions. They're designed to control us, to demean us, to deny us our joy and our freedom," she said. "They're promoted by people who demand we think and behave as they do. But that we will never do. Because we are inherently creative, in our activism and our art, in our satire and our song."
Baba brought it home to the artistic audience. "So when politicians want to defund the arts, they really hope to silence our dissent. They choose not to accept that LGBT people are woven into every corner of this planet. And we will not be quiet."
Pansexual Visibility Day 2022 is May 24
Days like Pansexuality Visibility Day are perfect for educating people about the various ways people experience sexual & romantic attraction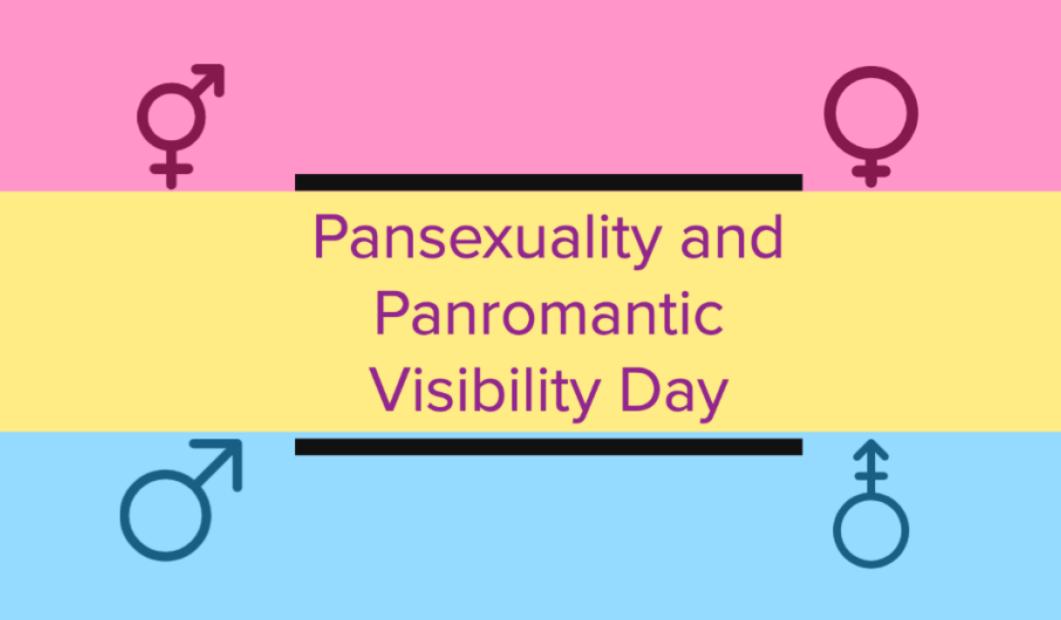 NEW YORK – The Trevor Project is honoring Pansexual and Panromantic Awareness and Visibility Day on May 24, noting that it is a day to celebrate the pansexual and panromantic community and educate others on the community.
As part of creating awareness for the pansexual community, The Trevor Project's 2022 National Survey on LGBTQ Youth Mental Health, captured important data related to the experiences of pansexual youth, who made up 20% of the survey sample.
2022 National Survey Data on Pansexual Youth
53% of pansexual youth reported that they seriously considered suicide and 21% reported they attempted suicide in the past year.
66% of pansexual youth reported experiencing symptoms of anxiety and 79% reported experiencing symptoms of depression.
36% of pansexual youth reported that they have been physically threatened or harmed due to their sexual orientation.
69% of pansexual youth reported that they had experienced discrimination based on their sexual orientation.
The Project MORE Foundation, a leading nonprofit service and support provider to the Northern California Lesbian, Gay, Bisexual, Transgender, Queer, and Questioning (LGBTQ+) and Ally community explains what it means to be Pansexual:
One common misconception that even members of the LGBTQ+ community have is that pansexuality and bisexuality are the same. Bisexuality can loosely be defined as attraction to more than one gender, but many define it with the more narrow definition of attraction to both genders, i.e,: men and women.
Pansexuality differs in that it includes sexual attraction inclusive of ALL gender identities, which means that people can also be drawn to those who are gender fluid or genderqueer. It is similar for people who are panromantic. When a person identifies as panromantic, it means that they can feel romantically towards anyone of any gender identity. 
When people come out as pansexual, headlines often emphasize that it's different than being bi, and while that's true, somebody who is bi may also identify as pan and vice versa. The bisexuality umbrella term includes those who feel attracted to two or more gender identities. Pansexuality refers to people who feel sexual attraction to any gender identity, but because their preference includes two or more genders, they could also consider themself bi. Being pan doesn't mean that a person is going to be attracted towards everyone, but simply that gender identity doesn't play a role in that attraction. 
There are many people who identify as pansexual or panromantic, such as Jazz Jennings, the famous 20-something LGBTQ+ rights advocate who came out as trans as a child. Authors Dana Mele and Caitlin Ricci identify as panromantic. Miley Cyrus, Janelle Monáe, and Brendon Urie are also among famous celebrities who identify as pansexual. 
It is quite common that people who are pansexual go on a journey of self-discovery to figure out their true sexuality. Some, like Bella Thorne, initially identified as bisexual, but then grew to realize that gender plays little to no role in their attraction, so her definition of her sexuality changed to reflect that. 
Miley Cyrus, who came out in 2015 as pansexual, is among one of those who went down the path to self-discovery when it came to her sexuality. In an interview with Variety, she said that an interaction with a non-binary individual helped her understand that she felt attraction towards them regardless of how they expressed their gender. In that moment, she didn't feel gay, straight, or bi, because she wasn't.
Because definitions can be held loosely, one of the most important takeaways is that how a person identifies their sexual or romantic attraction can differ from one day to the next, but celebrating and respecting a person for who they are is what matters most. Days like Pansexuality and Panromantic Visibility Day are perfect for educating people about the various ways people experience sexual and romantic attraction.
About the 2022 National Survey
This survey is one of the largest and only surveys of its kind, representing the experiences of nearly 34,000 LGBTQ young people ages 13-24 across the U.S. It's also one of the most diverse surveys of LGBTQ youth ever conducted – with 45% of respondents being youth of color and 48% being trans or nonbinary.
Lastly, The Trevor Project has a guide, "How to Support Bisexual Youth: Ways to Care for Bisexual, Pansexual, Fluid, and Queer Youth Who are Attracted to More than One Gender" that offers best practices for those looking to support the youth who are attracted to more than one gender in their lives.
The universe comes out to jazz and violins and you're invited
LA prides itself as home of the stars. Don't limit yourself to the mere mortal stars of Hollywood, when the universe is opening its doors
LOS ANGELES COUNTY – Starlight, starbright: Bathing yourself in the magnificent skies has returned to Los Angeles as the historic Mount Wilson Observatory announces… shall we say it… a heavenly lineup for its 2022 program.
The program offers something for everybody: From the universe-fascinated who want to observe and soak up astronomical knowledge to the bright light and musically discerning who are there just for the mind-blowing beauty alone.
Since its founding in 1904 by astronomer and visionary George Ellery Hale, Mount Wilson Observatory has played host to some of the most important discoveries in modern astronomy. Located on Mount Wilson, a 5710-foot (1740-meter) peak in the San Gabriel Mountains of the Angeles National Forest, Mount Wilson Observatory (MWO) features the Snow Solar Telescope (largest in the world from 1905-1908 and the mountain's first installation), a 60-inch telescope (the world's largest operational telescope from 1908-1917), and the 100-inch Hooker telescope (which featured the world's largest aperture from 1917-1949). Mount Wilson Institute has independently operated and maintained the Mount Wilson Observatory since 1989 under a long-term agreement with the Carnegie Institution of Washington.
The observatory offers a series of tours throughout the season for the scientific tourist in you. For the mechanically inclined, you can take an engineering tour of the huge telescopes and understand how they have enabled historic discoveries. For the stargazers, there are public and private tours to actually use the telescopes and peep in on our nearest planetary and constellation neighbors. For the gazers who want to keep things even closer to home, take a look right into our own Sun with the Lunt Telescope.
There is no better way to observe the universe than to do it wrapped in gorgeous music. The observatory steps up and takes advantage of the dome's sensational acoustics by presenting Sunday Afternoon Concerts in the Dome. Top jazz, violinist, brass talents and more will perform in events at 3:00pm and 5:00pm May 22- October 21. The season aesthetics are capped off with [email protected] Observatory in the later summer months which explores sound art in the dome, plein-air painting and sculpting.
It would be a shame to visit the observatory for its visual and auditory sensual offerings alone, however. For those who want to deepen their mind, the season also offers an incredible roster for the astronomy intellect. Lectures from the top experts include discoveries of the deep space mission, women scientists at the observatory, the work of George Ellery Hale, and more.
The gates to Mount Wilson's acreage opens at 10:00am every day and close at 5:30. Visitors can hike the grounds, gaze at the telescope domes that dot the landscape, and browse through the Historic Museum in the Lecture Hall.  Members from the Los Angeles Astronomical Society will gather around the grounds during each of the events during the season and set up specialty telescopes for a view of various night sky objects while attendees await their turn to look through the grand telescopes in the domes.
Los Angeles prides itself as home of the stars. Don't limit yourself to the mere mortal stars of Hollywood, when the universe is opening its doors to experience stellar wonders that will really blow your heart and your mind. We hope to see you at the observatory to experience magnificence together.
For more information:
Concerts: https://www.mtwilson.edu/concerts
Engineering Tours: www.mtwilson.edu/engineering-tour
Public Ticket Nights: mtwilson.edu/public-ticket-nights
Private Telescope Reservations: mtwilson.edu/observe
Solar Viewing: mtwilson.edu/solar-observing
Tours: mtwilson.edu/weekend-docent-tours
Mt. Wilson Observatory: https://www.mtwilson.edu
MWO Facebook: https://www.facebook.com/WilsonObs
MWO Twitter: https://twitter.com/mtwilsonobs MWO Instagram: https://www.instagram.com/mtwilsonobservatory
Padilla joins women's march rally in LA to advocate for abortion rights
"We're coming together this weekend with a powerful message to those who wish to control our bodies & our futures"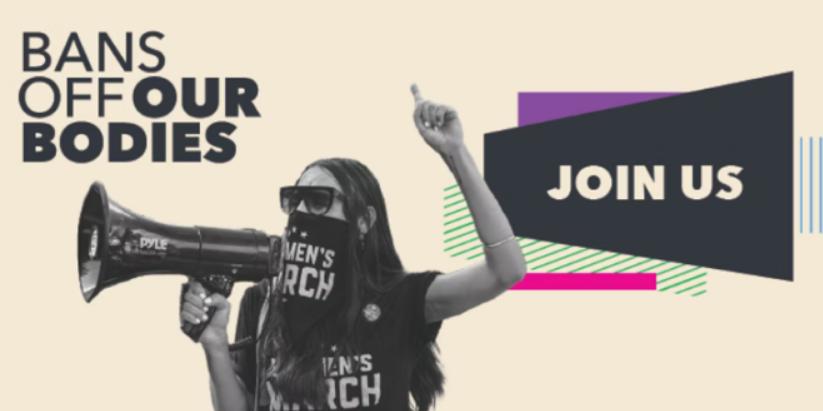 LOS ANGELES – U.S. Senator Alex Padilla (D-Calif.), a member of the Senate Judiciary Committee, will join the Women's March Foundation along with local and national leaders for a National Day of Action, the 'Bans Off Our Bodies' Reproductive Rights Rally. Padilla will deliver remarks on the importance of defending access to safe, legal abortion at the federal level.
Senator Padilla joins leaders in Los Angeles for this day of action following a leaked draft Supreme Court decision that would overturn Roe v. Wade and roll back abortion access protections for millions of women across the country.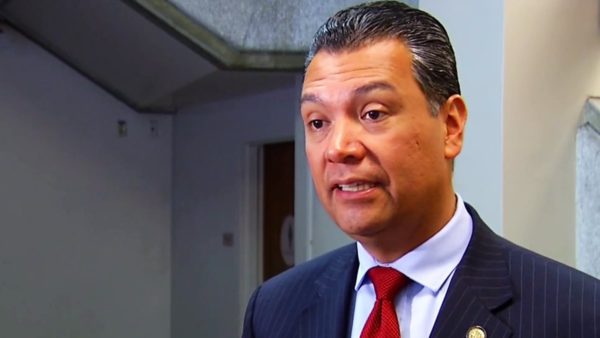 Earlier this week, Padilla voted in support of the Women's Health Protection Act (WHPA), legislation that would codify the right to an abortion into federal law, and spoke on the Senate floor urging his colleagues to pass the bill.
The "Bans Off Our Bodies" daylong event is organized by groups including Women's March, Planned Parenthood Action Fund, UltraViolet, MoveOn, the American Civil Liberties Union and the National Abortion Rights Action League.
"We're coming together this weekend with a powerful message to those who wish to control our bodies and our futures: Keep your bans off our bodies," said Planned Parenthood national organizing director Brianna Twofoot.
| | |
| --- | --- |
| WHEN: | TOMORROW, Saturday, May 14 at 10:00am PT |
| WHO: | Women's March Foundation |
| WHERE: | Los Angeles City Hall, 200 N Spring St., Los Angeles, CA 90012 |