Tristan Schukraft: aiming for zero new HIV infections
PrEP activist removes barriers to getting, paying for anti-HIV drug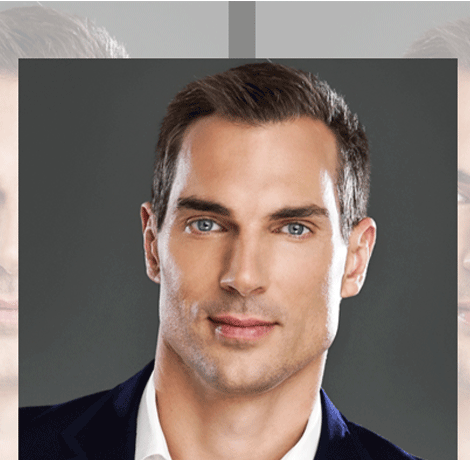 Let's say you're a gay man in Utah, or even Riverside, and you want to get on PrEP (preventative prophylaxis) to protect yourself from contracting HIV.
Now let's say your doctor doesn't know what Truvada is, which tests to run, or how to prescribe it.   
What do you do?
If it were up to West Hollywood resident and entrepreneur Tristan Schukraft, 38, you contact him at his new nonprofit organization 7Zero1.
Why? Because Schukraft believes he can improve the PrEP access and maintenance model. "That's essentially what I am doing," he said.
In the past few months he's helped about a hundred men start on PrEP, including four within the last week who felt they were shamed just for seeking the medicine.
The name 7Zero1 is many things: a play on words, a public health goal, even an admonition.
"It's the number on the pill," Schukraft said, referring to the "701" engraved onto every Truvada tablet. "The emphasis is on the zero," he added. "If we ultimately utilize PrEP, eventually we get to zero infections. It's proven effective, [has] nominal side effects, if any."
"So there's zero excuses not to be on it," Schukraft summarized.
A former fashion model, Schukraft likes to improve things, making them better, faster and easier. He led his own online travel company (ID90 Technologies) employing more than one hundred people, attempted to save legacy Los Angeles LGBT publishing brand Frontiers from extinction, and ran for a seat on WeHo's city council in 2013 (he didn't win).
Now his goal is to get every person who wants to be on PrEP – anywhere in the country – taking the drug.             
"I never thought I would be a PrEP advocate," Schukraft told me, "but I had so many friends that wanted to get on [it]." He would send them to the LGBT Center in Los Angeles or to a doctor only to hear that the person ran into one roadblock or another.
"The great challenge is the doctor visit," Schukraft said. Although Truvada can be obtained free of charge, to get a prescription requires seeing a doctor. And that visit can be costly, especially for the uninsured.

"For those without insurance [and in LA], we've negotiated cash pricing as low as $210 with partners like Sunset Walk-In Healthcare in West Hollywood," said Schukraft.  Acknowledging "that's still a lot of money, or a reason to procrastinate," he added that the clinic offers walk-in appointments and Saturday hours.

"Sometimes clients have to go to a doctor that is not conveniently located or to a community clinic," Schukraft explained.  Both of which can result in hours-long commitments, an example of "inefficiencies" in the system, he says.  

He may be right. In June 2016 the Huffington Post reported, "18% of [PrEP survey] respondents never filled their prescription and only 57% were still using [the drug] after six months.

The newly minted social activist would say that patient inconvenience is basically the reason.

In contrast to other nonprofit organizations, Schukraft sees 7Zero1 helping clients differently. Rather than sitting down with a caseworker, which eats up time, 7Zero1 will focus on convenience.

"You wanna get on prep?," Schukraft asked. "Ask them the basic questions," he continued. "Applying for the various programs offered by the drugmaker, or getting approval for their insurance, should all be done over the phone."

Schukraft admits that what he's doing "sounds too good to be true."

"I introduce them to a doctor," Schukraft said. "The doctor's office calls to make an appointment. You're in and out in 45 minutes." The prescription is then received by the pharmacy and the medicine often mailed to the client. For free.  

It's this last point that Schukraft emphasized. "People are busy," he said. "They don't want to call, or receive a call, but rather a text." 7Zero1 works with Premier Pharmacy "as they offer free delivery in all 50 states and dedicated agents you can text or call."

Schukraft sees the requirement for patients to get checkups every three months also as problematic. "We can increase the number of people [taking PrEP]," said Schukraft. "A lot of the doctors that I work with only require a follow up every six months."

"There's just drop off," Schukraft explained. "People sign up, get on PrEP and they don't go back for that three-month appointment."

To get free help from 7Zero1:

Message them via their Facebook page (or use the email or web address below)

They will determine your insurance coverage. If you don't have insurance, 7Zero1 will seek out cash pricing or alternative access options.

You complete some forms

An appointment is made with a knowledgeable doctor in your area

Your prescription is sent to a pharmacy

You pick up your medicine, or have it mailed to you



As for 7Zero1 getting funded, does Schukraft have a timeline or figure in mind?

"My goal is to basically see what the challenges are for somebody working through [the PrEP process]," said Schukraft. He estimates that within 90 days his organization will start accepting donations. Schukraft intends for 7Zero1's services to remain free after they are funded. Learn more about 7Zero1 by visiting 7ZERO1.ORG or their Facebook page at facebook.com/7ZERO1/.
President's Emergency Plan for AIDS Relief marks year 20
Achievements PEPFAR have been remarkable, well-documented by outside evaluators, and hugely applauded throughout the advocacy community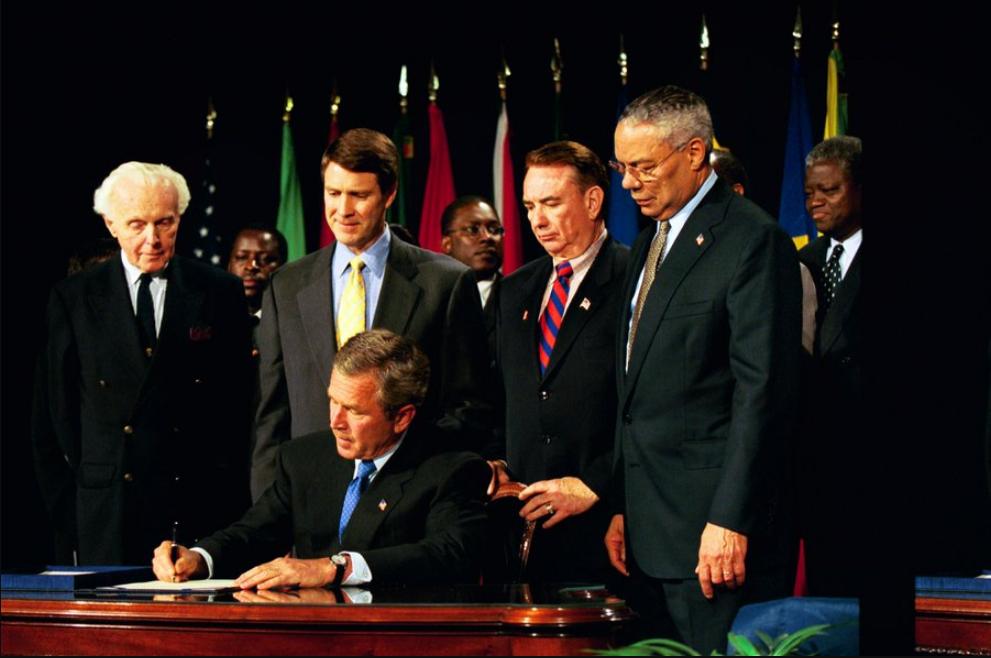 WASHINGTON – The President's Emergency Plan for AIDS Relief (PEPFAR) marks its twenty year anniversary today, marking the largest commitment by any nation to address a single disease in the world.
The initiative which was personally led and launched by former President George W. Bush in 2003, its funding has totaled more than $110 billion to date, including funding for the Global Fund to Fight AIDS, Tuberculosis and Malaria (Global Fund), to which the U.S. government is the largest donor.
PEPFAR is credited with saving millions of lives and helping to change the trajectory of the global HIV epidemic. The White House today released a statement by President Joe Biden marking the 20th Anniversary:
Twenty years ago today, President George W. Bush declared that preventing and treating HIV/AIDS was a foreign policy priority of the United States. At a time when nearly 30 million people were HIV positive, but very few were receiving life-saving medicines, the President's Emergency Plan for AIDS Relief (PEPFAR) transformed the global AIDS response and laid a marker for America's commitment to countries that were impacted the hardest by the AIDS epidemic. Helping lead the bipartisan effort in Congress to authorize PEPFAR is among my proudest achievements from my time in the Senate. To this day, PEPFAR remains a powerful example of America's unmatched ability to drive progress and make life better for people around the world.

Since 2003, PEPFAR has saved more than 25 million lives and dramatically improved health outcomes in more than 55 partner countries. AIDS-related deaths have declined by 68 percent since their peak in 2004, and new HIV infections are down 42 percent. PEPFAR investments have ensured that 5.5 million babies have been born HIV-free. And two decades of investment in partner nations' health systems played a critical role in countries' ability to respond to other health crises such as COVID-19, Mpox, and Ebola.

Today, PEPFAR continues to support 20.1 million people around the world with HIV/AIDS treatment, and my Administration is committed to continuing to lead the global HIV/AIDS response. We will build on our decades of progress to reach the Sustainable Development Goal of ending AIDS by 2030, work to eliminate the stigma and inequities that keep people from accessing care, and keep the voices of people living with HIV/AIDS at the center of our response. I look forward to working with Congress on PEPFAR's reauthorization this year.
PEPFAR is overseen by the U.S. Global AIDS Coordinator, who is appointed by the President, confirmed by the Senate, and reports directly to the Secretary of State, as established through PEPFAR's authorizing legislation.
PEPFAR's original authorization established new structures and authorities, consolidating all U.S. bilateral and multilateral activities and funding for global HIV/AIDS. Several U.S. agencies, host country governments, and other organizations are involved in implementation.
Dr. John Nkengasong, the current coordinator was sworn in on June 13, 2022, and holds the rank of Ambassador leading the Office of the Global AIDS Coordinator (OGAC) at the U.S. Department of State.
Twenty years ago this month, President George W. Bush announced #PEPFAR during his State of the Union address. Since then, the U.S. government has invested $100B+ in the global HIV/AIDS response through PEPFAR, saving 25M lives & bringing us closer to #EndAIDS2030. #PEPFAR20 pic.twitter.com/SMAOHWPZ03

— PEPFAR (@PEPFAR) January 11, 2023
Nobel Prize winning scientist Harold Varmus, who served as Director of the National Institutes of Health (NIH) from 1993 to 1999 and currently the Lewis Thomas University Professor of Medicine at Weill Cornell Medicine in New York City, wrote in an article honoring World Aids Day 2013:
[…] "the PEPFAR story must begin with George W. Bush and his wife, Laura, and their interests in AIDS, Africa, and what Bush termed "compassionate conservatism." According to his 2010 memoir, Decision Points, the two of them developed a serious interest in improving the fate of the people of Africa after reading Alex Haley's Roots and visiting The Gambia in 1990.3 In 1998, while pondering a run for the U.S. presidency, he discussed Africa with Condoleezza Rice, his future secretary of state; she said that, if elected, working more closely with countries on that continent should be a significant part of his foreign policy. She also told him that HIV/AIDS was a central problem in Africa but that the United States was spending only $500 million per year on global AIDS, with the money spread across six federal agencies, without a clear strategy for curbing the epidemic."
Key Facts (As provided by Kaiser Health & Family Foundation)
Although the U.S. has been involved in efforts to address the global AIDS crisis since the mid-1980s, the creation of the President's Emergency Plan for AIDS Relief (PEPFAR) in 2003 marked a significant increase in funding and attention to the epidemic.
PEPFAR is the largest commitment by any nation to address a single disease in the world; to date, its funding has totaled more than $110 billion, including funding for the Global Fund to Fight AIDS, Tuberculosis and Malaria (Global Fund), to which the U.S. government is the largest donor. PEPFAR is credited with saving millions of lives and helping to change the trajectory of the global HIV epidemic.
U.S. funding for PEPFAR grew from $2.2 billion in FY 2004 to $7.0 billion in FY 2022; FY 2022 funding includes $5.4 billion provided for bilateral HIV efforts and $1.6 billion for multilateral efforts ($50 million for UNAIDS and $1.56 billion for the Global Fund).
As the COVID-19 pandemic continues to have profound effects across the world, PEPFAR has acted to respond to COVID-19 in countries that receive support in order to minimize HIV service disruptions and leverage the program's capabilities to address COVID-19 more broadly.
Looking ahead, PEPFAR faces several issues and challenges, including how best to: address the short- and long-term impacts of COVID-19 on PEPFAR and the HIV response; accelerate progress toward epidemic control in the context of flat funding; support and strengthen community-led responses and the sustainability of HIV programs; define its role in global health security and broader health systems strengthening efforts; and continue to coordinate with other key players in the HIV ecosystem, including the Global Fund.
Key Activities and Results (As provided by Kaiser Health & Family Foundation)
PEPFAR activities focus on expanding access to HIV prevention, treatment, and care interventions. These include provision of antiretroviral treatment, pre-exposure prophylaxis, voluntary male circumcision, condoms, and other commodities related to HIV services. In addition, PEPFAR has launched specific initiatives in key strategic areas. For example, in 2015, PEPFAR launched DREAMS, a public-private partnership that aims to reduce HIV infections in adolescent girls and young women.
The latest results reported by PEPFAR indicate that it has:
supported testing services for 63.4 million people in FY 2021;
prevented 2.8 million babies from being born with HIV, who would have otherwise been infected;
provided care for more than 7.1 million orphans and vulnerable children (OVC);
supported training for nearly 300,000 new health care workers; and
supported antiretroviral treatment for 18.96 million people.
In the 15 countries implementing the DREAMS initiative, new diagnoses among adolescent girls and young women have declined with most DREAMS areas (96%) experiencing declines greater than 25% and nearly two-thirds with declines greater than 40%.
The achievements of the PEPFAR program have been remarkable, well-documented by outside evaluators, and hugely applauded throughout the advocacy community and the developing world. In general, milestones have been met, the program has been enlarged (for instance, to include some research on implementation of medical assistance), the roster of PEPFAR countries has grown and spending plans have not been exceeded.