Jeffrey King, empowering his own community
"We came out of the dying and found ourselves living,"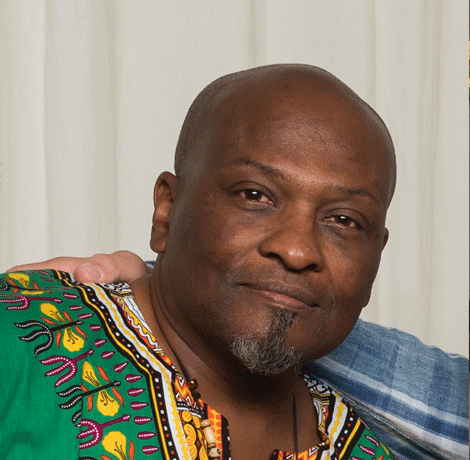 August 1997. To the ineffable exhilaration of LGBT America, the combination drug cocktail was working and the dying and devastation of HIV/AIDS was subsiding. As Black Gay Pride hung in the air, Jeffrey King stopped, realizing that AIDS wasn't over, even if the epidemic wasn't unmercifully snatching lives every moment.
"We came out of the dying and found ourselves living," King says. "But how do we move forward? And what are we doing with our lives in the meantime?"
King brought together an informal collective of black gay men to wrestle with the dilemma. They realized they could not wait or expect to rely on someone else to save them—they had to act on their own behalf. And they had to broaden the focus beyond HIV/AIDS to the health and wellness of black gay/bi/same-gender-loving men, many of whom bore scars from the homophobia within the black community while also not being fully embraced by the LGBT community.
The homophobia, bigotry, racism and elitism "was a lot more overt then than it is now," says King. "So In The Meantime started as a center or space where black men didn't have to be invited to the table. We set the table."
King's circle of gay/bi men included doctors and people with legal backgrounds who began grappling with how the organization should progress. By 1999, In The Meantime Men (ITMTM) had non-profit status, which they used to secure funding for leased office space, staff, and program development targeted to their own community in South Los Angeles. Over the past 20 years, some of those programs have served as models for similar programs nationwide.
"We were very intentional in remaining a grassroots organization. We never had any desire to emulate or mirror other organizations," says King, enabling them to create links to other services without duplication and design and develop programs specifically tailored for black men by black men.
"I have always believed that the community has the answer to our problems," King says. "The arrogance and dismissiveness" of some in the public healthcare system "omits the voice of the people."
King is grateful for critical funding from sources such as AIDS Healthcare Foundation that helped the organization purchase a mobile HIV testing unit that goes where the gay/bi black men are and create unique outreach messages.
"AHF's support allowed us to do a lot of programs and interventions and testing in a way that could reach men who are resistant to testing," King says. "Funding from AHF, Macy's Passport and the Weingart Foundation allowed us to develop programs and grassroots community mobilization efforts that the government would not fund us for. Having that support is of great importance in our community."
ITMTM is participating in the #ResistMarch and is hosting two upcoming events: June 24, Pre-Pride Celebration at the Redline; August 27: celebrating its 20th anniversary as "We Are Family" with reception and awards. See Jeffrey King on Facebook for more.
Long Beach Pride parade & festival July 8th-10th
The theme is 'Many voices-one spirit, marking three decades of the annual third largest Pride in California celebrating the LGBTQ+ community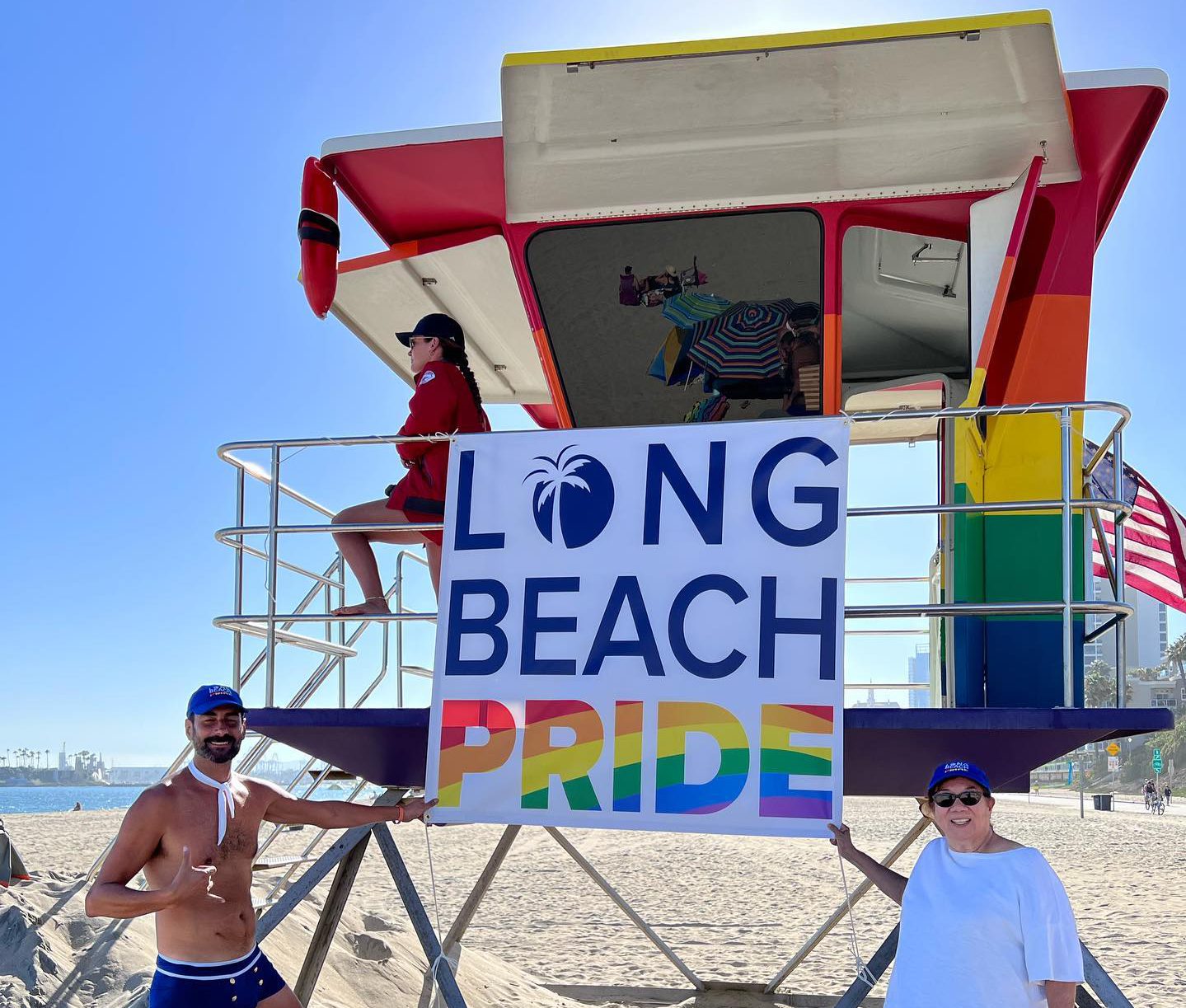 LONG BEACH – This weekend marks the in-person return of Long Beach Pride after the coronavirus pandemic had halted previous celebrations. The celebration's theme this year is "Many voices-one spirit," marking three decades that the annual three-day festival, parade and teen pride- the third largest Pride festival and parade in California, celebrates the LGBTQ+ community.
This year, in addition to the stages and musical entertainment, organizers will be creating multiple activations and attractions encompassing the diversity and interests of Long Beach's LGBTQ+ community.
Elsa Martinez, the president of the Board of Long Beach Pride was a guest on KTLA's Morning News Thursday to discuss the upcoming weekend festival which kicks off Friday.
For more information visit https://longbeachpride.com/
Hundreds attend 4th annual South LA Pride celebration
Hosted by Los Angeles City Councilmembers Marqueece Harris-Dawson & Herb Wesson, this year's family-friendly celebration was a "Pride Picnic"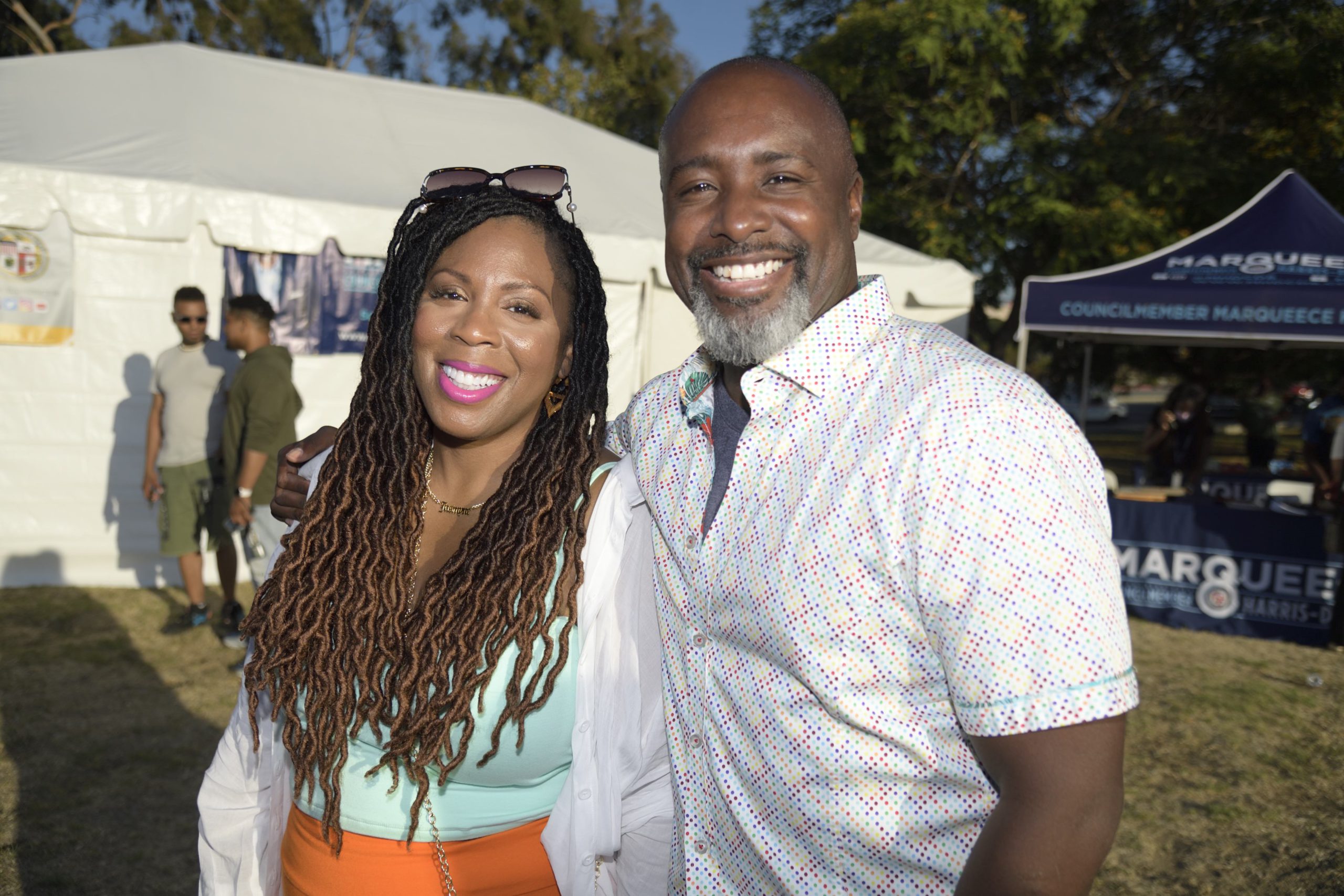 LOS ANGELES – Hundreds attended the 4th annual South LA Pride celebration on Jul. 1 at Norman O. Houston Park in Baldwin Hills.  Hosted by Los Angeles City Councilmembers Marqueece Harris-Dawson and Herb Wesson, this year's family-friendly celebration was a "Pride Picnic" meant to bring together South LA's LGBTQ community and their allies for a culturally relevant pride celebration.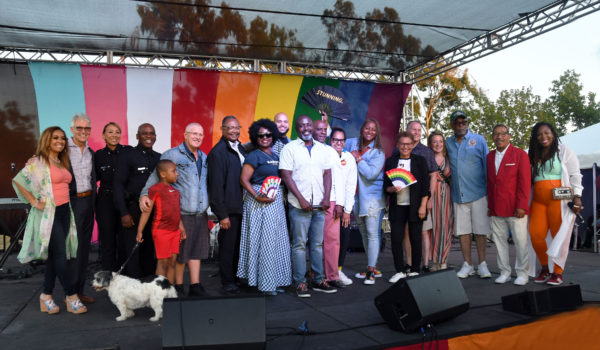 In addition to Harris-Dawson and Wesson, this year saw the most Black elected officials ever at a pride celebration in Los Angeles including Congresswoman Karen Bass, Supervisor Holly Mitchell, Senator Sydney Kamlager, and more.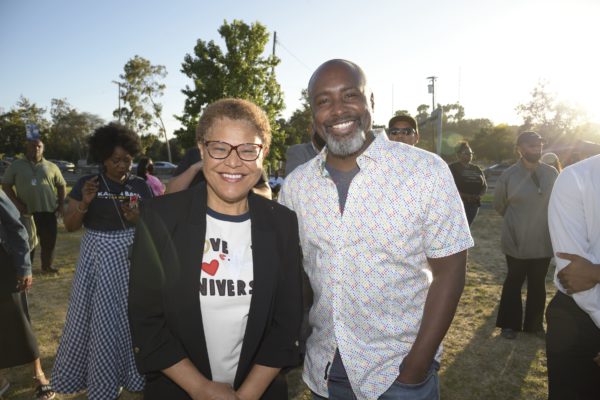 Journalist and advocate Jasmyne Cannick chaired the planning committee which included a host of community organizations.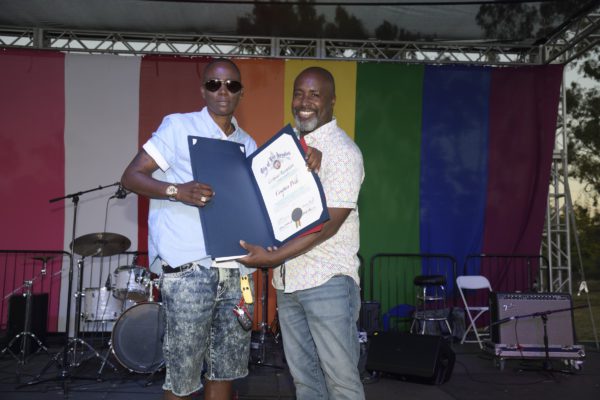 The 2022 South LA Pride Community Picnic was sponsored in part by Community Coalition, Providence, FOX, AEG, and the LA Civil + Human Rights and Equity Department.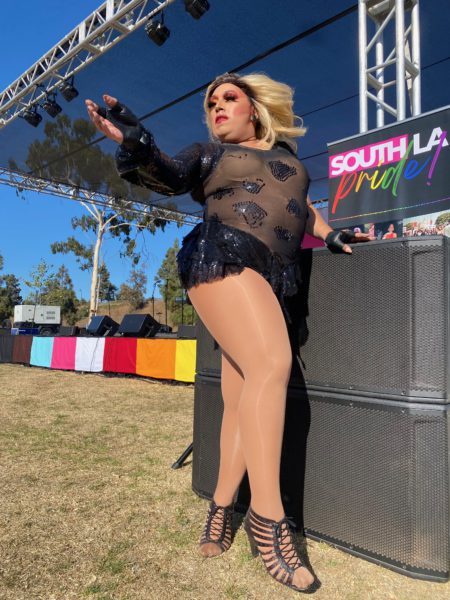 For more information, please visit southlapride.com.
EN VIDEO: Marchas del orgullo LGBTQ+ en Colombia
Se realizaron celebraciones en Bogotá, Medellín y Pereira