Trump to address anti-LGBT leaders days before Equality March
President to address Faith & Freedom Coalition's annual confab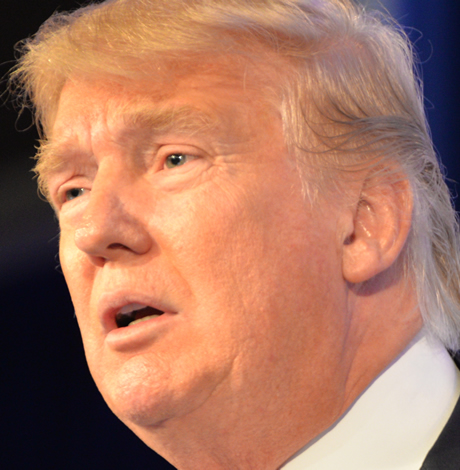 Days before the LGBT community intends to demonstrate at the Equality March, President Trump is set to speak Thursday at a conference hosted by the Faith & Freedom Coalition, an organization consisting of anti-LGBT leaders.
Ralph Reed, chair of Faith & Freedom Coalition, announced Tuesday in a statement Trump would headline the organization's annual "Road To Majority" conference at the Omni Shoreham Hotel in D.C.
"President Trump won an overwhelming plurality of voters of faith last year and in the opening months of his administration faith based voters remain his most loyal supporters and we are extremely excited that President Trump will once again address thousands of conservative activists from across the country at Road To Majority," Reed said.
Reed, who has compared court rulings in favor same-sex marriage to the U.S. Supreme Court decision in favor of slavery in Dred Scott case, added Trump has already demonstrated his commitment to social conservatives over the course of his administration.
"His administration has delivered on his campaign promises with the confirmation of Justice Neil Gorsuch to the U.S. Supreme Court, his appointment of the most socially conservative Cabinet in our nations history, and a number of executive and legislative accomplishments that confirm his commitment to be a pro-life President," Reed said.
It won't be the first time Trump has addressed the Faith & Freedom Coalition. Last year during his presidential campaign, Trump addressed the confab, calling his Democratic opponent Hillary Clinton "as crooked as they come." Without saying anything explicitly anti-LGBT, Trump made references to certain issues in ways that could be considered code for support for undermining LGBT rights.
In addition to Trump, speakers with anti-LGBT reputations scheduled to attend are Vice President Mike Pence, Sen. Ted Cruz (R-Texas), House Majority Whip Steve Scalise (R-Ohio) and James Dobson. In the past, the coalition has honored the late Phyllis Schlafly, a social conservative activist who despite having a gay son took anti-LGBT positions.
On the Faith & Freedom Coalition's website, the organization doesn't explicitly articulate any anti-LGBT goals, but makes clear one of its principles is "respect for the sanctity and dignity of life, family, and marriage as the foundations of a free society." Those words could be considered code for undermining LGBT rights.
The Faith & Freedom Coalition announces Trump will speak before attendees at its conference in days before Equality March and Pride celebrations throughout the country. Trump is set to make an appearance at the event after scrapping a tradition under the Obama administration of issuing a proclamation to recognize June as Pride month.
LGBTQ Florida state Rep. Michele Rayner announces bid for Congress
"I am making this announcement during Pride Month – a time we recognize how far LGBTQ folks have come and how far we have to go"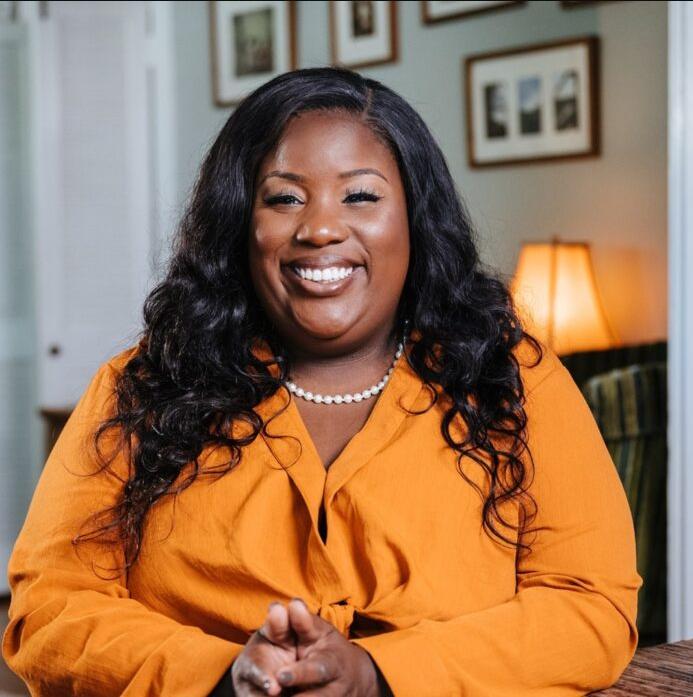 LARGO, FL. – The race to replace Democrat Charles Joseph (Charlie) Crist Jr. in Florida's 13th Congressional District seat was joined by civil rights attorney and state Representative Michele Rayner (D-District 70) Monday.
In a small gathering at her church, the Lighthouse Church of Jesus in Largo, which is the third largest city in Pinellas County, she announced her bid for the seat occupied by Charlie Crist who is leaving Congress in 2022 after serving three terms to make a run for Governor challenging Republican Governor Ron DeSantis.
Rayner who was elected to the Florida House in 2020, was the first openly Black LGBTQ woman to be elected to the Florida Legislature. If she is elected to the U.S. House, she will be one of the first openly queer Black women to serve on the Hill. Speaking to supporters on Monday she acknowledged her announcement to run for Congress was made during Pride Month. However, she noted that issues such as access to quality education, affordable health care, environment issues, systemic racism and more are of paramount concern to her.
"These are serious problems that require serious public servants working to address them," Rayner said. "It's not lost on me that I am making this announcement during Pride Month – a time we recognize how far LGBTQ folks have come and how far we have to go."
"And I understand, if elected, that I will be one of the first openly queer Black women to serve in Congress. I say that because I want to go ahead and say that that is not why I am running- because I am running to continue to serve my community with the same determination, tenacity, selflessness and commitment to public service that I have employed throughout my whole time here in Florida," she added.
Raynor briefly mentioned the death of her father in December of 2020 and then shifted her emphasis to the purpose to her run for the U.S. House characterizing her campaign [as] "about bringing all of our communities together to create positive change in this society."
"It's about public service…this campaign is very personal for me," she said. "My vision is for my community and this state – and indeed – I believe the whole United States to be governed by representatives and people who truly serve their constituents – not themselves."
In addition to Raynor, other Democrats who have announced their intent to run are Eric Lynn, former foreign policy adviser to former President Barack Obama, and Benjamin Frank Diamond, an attorney also a member of the Florida House of Representatives from the 68th district.
The only Republican candidate who has declared for the seat, U.S. Air Force veteran Anna Paulina Luna, who ran against and lost to Crist in last year's November elections.
Rayner lives in St. Petersburg with her wife Bianca Goolsby.
White House mum on whether Biden raised LGBTQ rights with Putin
Geneva summit took place amid ongoing Chechnya crackdown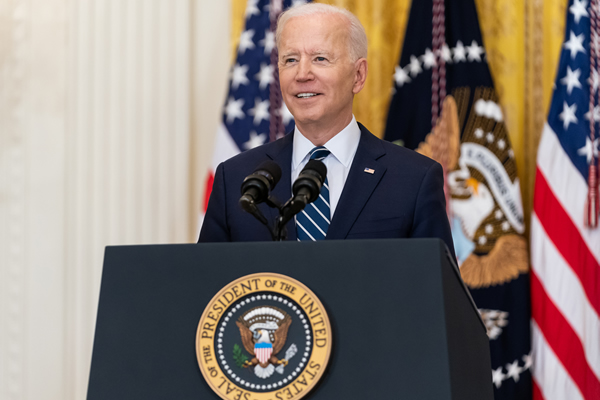 GENEVA — The White House on Wednesday did not say whether President Biden raised Russia's LGBTQ rights record during his summit with Russian President Vladimir Putin.
"I told President Putin my agenda is not against Russia or anyone else; it's for the American people: fighting COVID-19; rebuilding our economy; reestablishing our relationships around the world with our allies and friends; and protecting our people," Biden told reporters during a press conference that took place after the summit, which took place in Geneva, ended. "That's my responsibility as president.

"I also told him that no president of the United States could keep faith with the American people if they did not speak out to defend our democratic values, to stand up for the universal rights and fundamental freedoms that all men and women have, in our view," added Biden. "That's just part of the DNA of our country."
Biden said he told Putin that "human rights is going to always be on the table, I told him."
"It's not about just going after Russia when they violate human rights; it's about who we are," said Biden. "How could I be the president of the United States of America and not speak out against the violation of human rights?"
Biden also told reporters the U.S. will continue to "raise our concerns about cases like Alexey Navalny," a Russian opposition leader who remains in jail.
Navalny last August spent weeks in a coma after he was poisoned with Novichok in the Siberian city of Tomsk. Navalny underwent treatment in Germany before he returned to Russia in January.
"I made it clear to President Putin that we'll continue to raise issues of fundamental human rights because that's what we are, that's who we are," Biden told the reporters. "The idea is: 'We hold these truths self-evident that all men and women … ' We haven't lived up to it completely, but we've always widened the arc of commitment and included more and more people."
Putin in 2013 sparked global outrage when he signed a law that bans the promotion of so-called gay propaganda to minors. Putin in April signed a series of constitutional amendments that, among other things, formally defines marriage as between a man and a woman in Russia.
Chechen President Ramzan Kadyrov, who is a close Putin ally, and the Kremlin continue to downplay the anti-LGBTQ crackdown in Chechnya.
The State Department in February expressed concern over the fate of two Chechen brothers who were arrested in Russia and returned to their homeland, even though they had fled its anti-LGBTQ crackdown.
The Russian LGBT Network, a Russian LGBTQ rights group, said authorities in Dagestan, a semi-autonomous Russian republic that borders Chechnya, on June 10 kidnapped a bisexual woman who had sought refuge at a shelter for domestic violence survivors. Reports indicate Chechen police officers forced her into a vehicle and drove her back to Chechnya.
The National Security Council before the summit did not respond to the Los Angeles Blade's request for comment about whether Biden planned to raise Russia's LGBTQ rights record with Putin. A State Department spokesperson referred the Blade to the White House for comment.
Chris Johnson contributed to this article.
House Republicans block LGBTQ small business credit measure
'No attack is too low'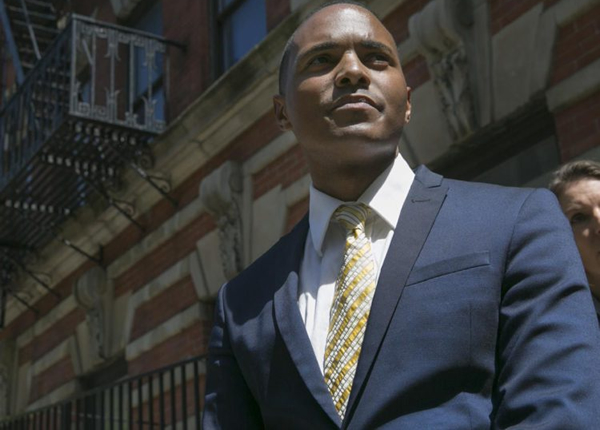 WASHINGTON – A measure introduced by freshmen New York Representative Ritchie Torres (D15-Bronx) that would ensure that financial institutions are providing LGBTQ-owned small businesses equal access to credit was blocked by the Republican caucus this week.
Torres' LGBTQ Business Equal Credit Enforcement and Investment Act, HR 1443, requiring financial institutions to collect data on credit applications by LGBTQ-owned businesses, was stopped from passing in a 248-177 vote Tuesday. The measure required a 2/3rds vote (284) to pass.
House Speaker Nancy Pelosi in a statement after the vote noted, "House Republicans are using Pride Month to attack LGBTQ-owned small businesses. […] Passing this uncontroversial bill to help small businesses stay afloat during a pandemic should be a no-brainer."
"Sadly, no attack is too low for this House Republican Conference, not even attacking LGBTQ-owned small businesses during Pride Month," Pelosi added.
The openly gay Ritchie tweeted, "The Republicans in the House voted down my legislation, HR 1443, which would protect LGBTQ-owned businesses from discrimination. A slap in the face to the LGBTQ community right in the heart of Pride Month."
The Republicans in the House voted down my legislation, HR 1443, which would protect LGBTQ-owned businesses from discrimination. A slap in the face to the LGBTQ community right in the heart of Pride Month. https://t.co/gTCLbex0wp

— Ritchie Torres (@RitchieTorres) June 15, 2021