Bauman makes history
Becomes first openly gay chair of California Democratic Party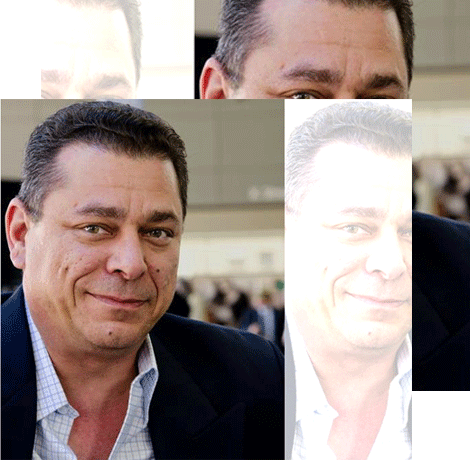 California Democrats—from Gov. Jerry Brown to progressive grassroots advocates working on LGBT equality, immigrant rights and climate change—have vowed to fight policies being pushed by the conservative Trump administration. Serving as the backbone to that resistance effort is the California Democratic Party, now led by openly gay longtime politico Eric Bauman.
"California must remain the bastion of resistance against Donald Trump, and the shining beacon of hope, leading the way, pushing the envelope on progressive policy for the rest of the nation to follow," Bauman said after being elected CDP Chair on May 20.
Indeed, much of the national effort to hold President Donald Trump accountable is being led by members of Congress who hail from California: House Minority Leader Nancy Pelosi; ranking House Intelligence Committee member Adam Schiff and his intelligence colleagues, Eric Swalwell and Jackie Speier; Trump-Twitter-troller-in-chief Ted Lieu; and the exciting #InTrumpsFace queen, Maxine Waters.
Additionally, the Democratic Congressional Campaign Committee, which includes out representatives Jared Polis, Mark Takano and Mark Pocan, has targeted six Republican seats (possibly seven, given Intelligence chair Devin Nunes' controversial actions during their Russian investigation) to help Democrats re-take the House in the 2018 elections.
But there's an ugly scratch in this pretty picture of Democratic unity. Bauman's opponent in the race for chair, Kimberly Ellis, will not concede until all the ballots have been validated and an official challenge she filed on May 30 has been resolved. The only way the outcome can be changed, however, is if Ellis files a lawsuit.
The issue revolves around the shocking election outcome: Bauman won by 62 votes out of more than 3,000 cast. He had long been the frontrunner, having spent decades building up the party and helping elect Democrats as head of the Stonewall Democratic Party; the 17-year chair of the huge Los Angeles Democratic Party; and Vice Chair of the California Democratic Party.
Ellis, by contrast, is the former executive director of Emerge California, an organization that recruits and trains women for political office. And despite her support for "establishment candidate" Hillary Clinton in 2016, Ellis got the endorsement of Bernie Sanders' national movement and its vociferous local "Berniecrats," who unabashedly used outright obfuscation to win.
For instance, Ellis' team, led by the rambunctious California Nurses Association, suggested that Bauman's support for the universal healthcare bill, "The Healthy California Act" (SB 562), was lacking, despite its prominence as an issue in his campaign. Additionally, Bauman is a former registered nurse who met his husband of more than 30 years, Michael Andraychak, in 1983 in the ICU ward during the AIDS crisis that started the demand for healthcare as a "right."
Additionally, Bauman has a long record of backing a single-payer healthcare law with then-Insurance Commissioner John Garamendi, out former State Sens. Sheila Kuehl and Mark Leno, and more recently, SB 562 co-authors Ricardo Lara, and Toni Atkins to make California a "healthcare sanctuary" state. Ellis has no such record.
For Ellis and the Berniecrats, having deep ties to the Democratic Party is tantamount to being a "corporate" Democrat and part of a "rigged" system. They conveniently ignored Bauman's work to elect Sanders-backed Keith Ellison as chair of the Democratic Party.
Ellis' protesters also alleged that there was a lack of transparency and ballot-stuffing during the election for chair, even though the ballots had to be signed and checked at tables where representatives from both camps stationed observers. After being denied a recount, which is not allowed in the bylaws, Ellis called for the audit.
"[Bauman's] got a problem on his hands: This party is divided," Carlos Marroquin, a Los Angeles resident who organized young voters in several states as part of the Bernie Sanders Brigade, told the San Francisco Chronicle. "And if they're thinking about (midterm elections in) 2018, forget it. Because they're not going to win if they're divided."
"This is our Tea Party moment,'' one leading Democratic strategist told Politico. "And it's not going away."
But who better represents the progressive values of the California Democratic Party?
"One of the things I've talked about this entire campaign is getting this party back to basics, which means being a party that is truthful, that is democratic, doesn't just talk about its values, but lives its values," Ellis said after losing.
And yet it was Ellis' supporters who allegedly launched a homophobic attack on Bauman, spreading vicious rumors that he had engaged in "inappropriate behavior with 14- and 16-year-old boys."
"What they're accusing me of is being a child predator!," Bauman told the Los Angeles Blade at the time. "I lost it. I started crying uncontrollably," until his husband helped him regain his composure. Bauman issued an email to delegates entitled "I can no longer stay silent!" In it he fumed: "This is despicable! This is not the Democratic Party! These are Trumpian tactics and it has to stop!"
The next attacks were anti-Semitic.
Ellis sent her own email: "These rumors are despicable and there's no place in our politics for such outrageous behavior and I denounce any such type of cruel maligning of someone's character."
But that was it, as if one statement was a sufficient declaration of her progressive pro-LGBT values.
Meanwhile, Bauman says he is firmly in charge as chair and is in the process of reorganizing, hiring staff and moving forward.
And his progressive values were affirmed by reaction to his election, including an especially meaningful comment on social media.
"Somebody left a post on my Facebook page in response to seeing me and Michael embracing onstage at the convention after my speech," Bauman says. "He said, 'I've been waiting a lifetime to see that.' He also commented on a campaign mailer I sent out featuring our relationship. 'This is the first time in my life I've ever seen an openly gay politician campaign on his family values.'"
It is a standard Bauman has now set for the California Democratic Party.
ACLU: 120 new anti-LGBTQ bills in the first few weeks of 2023
"Across the country, trans people & families are gearing up to fight back- prevent every one of these bills from becoming law"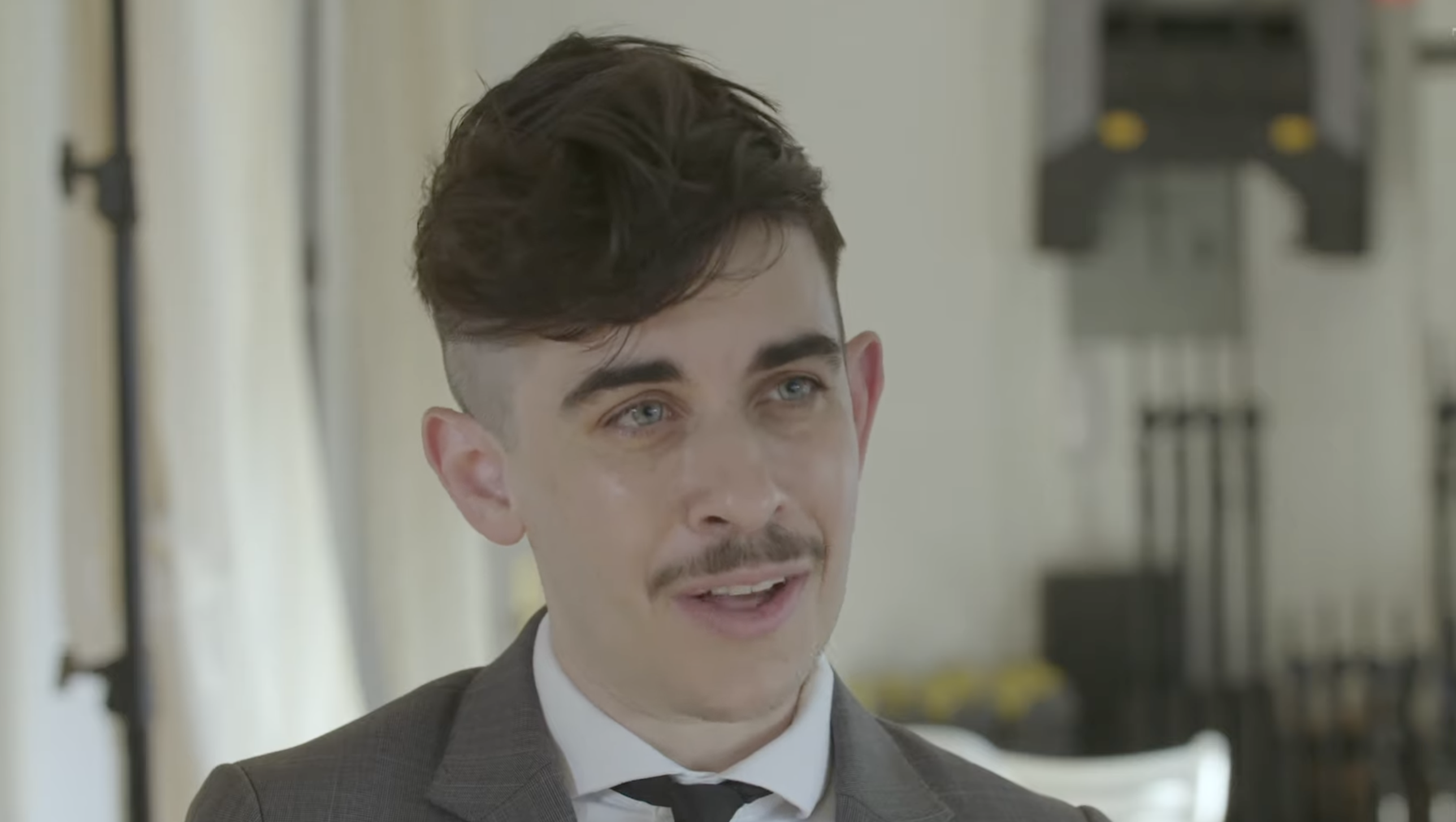 NEW YORK – Lawmakers across the country have introduced more than 120 anti-LGBTQ bills so far this year, according to a press release issued Thursday by the ACLU, America's largest and best-known litigation and lobbying group for individual rights and civil liberties.
In a press release announcing the findings, the ACLU introduced a digital dashboard, which summarizes the proposed anti-LGBTQ policies, organizes the bills by category, and tracks their progress through state legislatures.
"These bills represented a coordinated effort to deny transgender people our freedom, our safety, and our dignity," said Chase Strangio, deputy director for transgender justice at the ACLU's LGBTQ & HIV Project.
"Across the country, trans people and our families are gearing up to fight back and prevent every one of these bills from becoming law," he said in the press release.
Last year, the ACLU reports there were a record breaking 278 bills targeting LGBTQ people, of which 20 have become law. The group's litigation team has fought against "bills across the country restricting access to gender-affirming health care, barring trans people from updating identity documents, and denying transgender students equal access to school facilities and activities, as well as defending inclusive policies from political and legal attacks."
Additionally, the ACLU has brought lawsuits challenging book bans that target materials with LGBTQ characters or themes and represented parties in litigation over a Texas law that criminalizes parents who facilitate their trans children's access to guideline directed, medically necessary healthcare treatments and procedures.
The number of new anti-LGBTQ legislative proposals seen in the first few weeks of 2023 is especially remarkable considering that some state legislatures have not yet begun filing new bills.
In a Washington Blade article published Wednesday, activist and legislative researcher Erin Reed said that in addition to the fact that lawmakers are now on track to eclipse last year's record number of anti-LGBTQ bills, the proposals introduced so far this year have tended to be more extreme and cruel than in years past.
The ACLU has categorized them in seven primary focus areas: healthcare access, schools and education, free speech and expression, access to accurate IDs, Weakening Civil Rights Laws, Public Accommodations, and Other Anti-LGBTQ Bills.
The ACLU's press release describes each of these types of legislative proposals:
Health Care Access

Lawmakers are targeting access to medically-necessary health care for transgender people. Many of these bills ban affirming care for trans youth, and can even create criminal penalties for providing this care. 35 bills target health care access for transgender people.

Schools & Education

State lawmakers are trying to prevent trans students from participating in school activities like sports, force teachers to out students, and censor in-school discussions of LGBTQ people and issues. 58 bills target LGBTQ rights in schools and educational settings.

Free Speech & Expression

Despite the safeguards of the First Amendment's right to free expression, politicians are fighting to restrict how and when LGBTQ people can be themselves, limiting access to books about them and trying to ban or censor performances like drag shows. 19 bills target freedom of speech and expression for LGBTQ people.

Access to Accurate IDs

These bills attempt to limit the ability to update gender information on IDs and records, such as birth certificates and driver's licenses. Four bills target the right to accurate identity documents for transgender people.

Weakening Civil Rights Laws

These bills attempt to undermine and weaken nondiscrimination laws by allowing employers, businesses, and even hospitals to turn away LGBTQ people or refuse them equal treatment. Seven bills seek to weaken existing civil rights laws.

Public Accommodations

These bills prohibit transgender people from using facilities like public restrooms and locker rooms.

Other Anti-LGBTQ Bills

These bills don't quite fit in any of the other categories, but nonetheless target the rights of LGBTQ people. Examples include restrictions on marriage and bills preempting local nondiscrimination protections. Five bills target LGBTQ people and rights, including proposed amendments to define transgender people out of existence.