LA Pride arrives but #ResistMarch is all the buzz
Massive Intersectional march reclaims Pride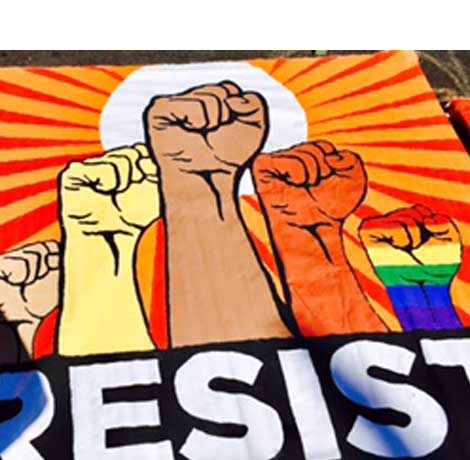 The Resistance is ready for its close-up and Hollywood Boulevard may never be the same.
"I came to see the awakening of the political culture of LGBT life in LA," says Dan Davidson, 58, who flew in just for #ResistMarch from a small town near the Smoky Mountains of East Tennessee.
Davidson is not unlike the many thousands of other people — from literally everywhere — who will descend on Hollywood Boulevard, Sunday June 11 for the #ResistMarch.
"I'm not here just to stand up to Donald Trump but also because this really is historic; for me it's not entirely about him.  It's about coming to a city I once called home and being surrounded by like minded people, a break from all the conservative madness that has taken over my home state," he says.  "I came in need of the righteous anger of the many folks who have had their world thrown upside down.  I'm standing up for basic dignity and our civil rights because if we don't they are ready to take apart every bit of progress we have made."
Julia Winston is a teacher from Waco, Texas.  She's flying in on Saturday, she hopes, to "be part of history. Our lives really do depend on standing up to this political nightmare."  The 32 year old lesbian single mom is flying stand-by and can only get on a flight if there are available seats.  "I'm actually going to start trying to leave Dallas on Thursday night, just in case the flights are full.  I don't care if it takes days," she said.
Winton says "When I was 21, my Dad died of AIDS. Before he died he told me to stand up for myself.  If he was alive today, I am sure he'd be there. I'm marching for him. For a time he received his medication through a drug assistance programs and the government literally helped him live.  He never had insurance because no one would give it to him. These people would see my father dead in the streets. They'd be willing to see the kids I teach starve. Sink or swim."
Allen Roskoff lives in Manhattan. He "thinks it is important that, as a New Yorker, I show solidarity with my LA sisters and brothers."
Roskoff plugged away for 15 years on passage of a gay rights bill that he authored in 1971, the nation's first such bill to be introduced; the bill finally passed New York City Council in 1986.
He says that "after suffering discrimination and violence, after losing hundreds of friends to AIDS and fighting for basic dignity and healthcare, we accomplished so much and have seen so much progress.  We fought and achieved marriage equality and a significant expansion of our rights.   To now see it all at great risk — we must all unite to resist!  We have to wake up."
Billy Pace, who lived blocks from Pulse Nightclub in Orlando at the time of the shooting and who has recently relocated to Los Angeles, says "the resist march is an emancipation of sorts from the complacency that lulled us into believing we had come farther than we thought."
The award winning song-writer (Celine Dione, "Titanic") says #ResistMarch is a chance to "take back our destiny as opposed to giving our lives over to the hands of those who are casually robbing us."
"We are taking hold of our future proudly and unapologetically," he said. "It is our time."
Angeleno Hazel Jade Prejean, a 19 year old transgender woman, told The Los Angeles Blade she is marching because, "this year so far we've already had 11 trans women who have been murdered and one black trans man. It's important that we stand up and stand in unity but also let our black queer youth and queer youth of color, as well as our white brothers and sisters across the nation know that they are not alone and that this country allows them to be visible."
Lauren Meister, 57, is a former Mayor of West Hollywood who continues to serve as a City Council member says she will attend #ResistMarch because "we cannot allow the politics du jour to eradicate the many years of countless people's efforts to achieve equality. We cannot stand idly by as our own government attacks our rights or those of our family members, neighbors, friends, or co-workers."
Lauren, who is an ally, was deeply inspired by the events of June 11, 2016.
"When the Pulse nightclub shootings happened last June in Orlando, we (West Hollywood) chose to still move forward with the Pride parade — even though we were shocked and scared and mourning. This year, because waving flags on floats is not enough, we will march together, a united LGBTQ community and its allies, and we will once again show the world what pride looks like," she said.
Bao Nguyen, 37, is the former Mayor of Garden Grove and says he will attend the #ResistMarch because "for me, it's an expression of my deep gratitude to those who've paved the way by continuing the fight for justice for all."
Nguyen makes the point that "our resistance is itself a celebration that recognizes how far we've come while seeing the long road ahead."
Kit Winter, 52, a Los Angeles lawyer who lives in Silver Lake, says "I came out in 1983. In 1986, as gay men were dying in staggering numbers, the Supreme Court decided in Bowers v Hardwick that the Constitution permitted imposing criminal penalties for consensual gay sex. I remember traveling from New Haven to New York to protest the decision; by the time the march petered out down by Battery Park, people were throwing beer bottles at us and calling us faggots," he recalls.
"We've come a long way since then," says Winter, "but progress is easily lost —and civilization is a thin veneer over the darkness that lies inside many people. We're seeing that darkness emerge more and more under Trump. If we are to have any hope of keeping the progress we've made, we have to #resist."
Alexandra Grey, 26, an actress and musician who lives in Los Angeles, says she will be at #ResistMarch "because nothing changes unless we all stand together. I'm going because my life is at risk."
Gray, who is transgender, says "these causes mean so much because, like any major plight in history, the people have to stand together and fight to be seen and to be heard."
Jeremy Kinser says attending the march is his duty. "I'm joining many friends who haven't attended a Pride celebration in several years but this year we'll all walk together in unity because it's the most important, urgent event since the "No on Prop 8" demonstrations in 2008."
Kinser finds it disheartening that we are at this juncture and says, "I honestly can't believe we're still having to fight for our basic civil rights. We advanced so far during the eight years of Obama's administration and now, almost inconceivably, we stand to lose so much under the current president, who didn't even have the decency to issue a Pride proclamation and who made us invisible in the latest Census Bureau survey."
He adds, "This weekend we will prove to them that we are a powerful and vital part of this country and we won't be vanquished back into the closet."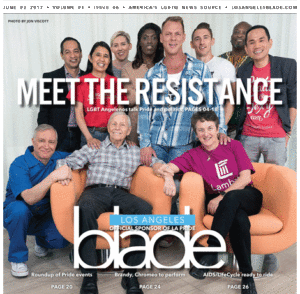 On Sunday, June 11, the #ResistMarch will bring these people and tens of thousand more, from all walks of life, together for a peaceful protest march that will begin at the intersection of Hollywood Blvd. & Highland Ave. in Los Angeles. The march will conclude at the intersection of Santa Monica Blvd. and La Peer Dr. in West Hollywood.
"This year the LGBTQ+ community is lending its iconic rainbow flag to anyone who feels their rights are at risk and to everyone who believes that America's strength is its diversity." said Brian Pendleton, Founder of #ResistMarch.
"When they come for one of us," he said, "they come for all of us.  Which is why we our diverse intersectional community must unite as one."
Intersectionality may just be the most important — perhaps even historic — aspect of this march.
More than 100 partner organizations have committed their support to the #ResistMarch, representing a full rainbow spectrum of civil rights in America, including GLAAD, Planned Parenthood, Black Lives Matters, the ACLU, Los Angeles County Federation of Labor, the Human Rights Campaign, AIDS Project Los Angeles, Bienestar, the City of West Hollywood, among others.
"GLAAD is proud to support the #ResistMarch on June 11th. In a time when LGBTQ people are being erased, it is now more important than ever that we stand in solidarity," said Sarah Kate Ellis, President & CEO of GLAAD.
Sue Dunlop, President & CEO of Planned Parenthood Los Angeles, noted, "On June 11th, we will join the #ResistMarch in support of fundamental civil and human rights for all people, everywhere."
John D'Amico, Councilmember proclaimed "The shoulders we stand on are broad and strong. And have carried us here. The #ResistMarch is showing up for yourself and your rights. The #ResistMarch is peace and protest and pleasure and passion and people. The #ResistMarch is authentic. The #ResistMarch is who we are."
#ResistMarch will begin after a brief opening ceremony with speakers in Hollywood and at the end of the march route.  A rally will be held that will include a wide array of speakers, politicians and entertainers.
Speakers will include U.S. House Democratic Leader Nancy Pelosi, U.S. Congressman Adam Schiff, U.S. Congresswoman Maxine Waters, U.S. Congressman Ted Lieu, California, Los Angeles Councilman Mitch O'Farrell, Los Angeles Councilman David Ryu, West Hollywood Mayor John Heilman,  Trans Activist Bamby Salcedo, AIDS Activist Phil Wilson, #ResistMarch Founder Brian Pendleton, HRC President Chad Griffin, Haim, Margaret Cho, RuPaul, Adam Lambert, Jussie Smollett, Cheyenne Jackson, The Gay Men's Chorus Of Los Angeles, The Trans Chorus of Los Angeles, America Ferrera, Black Lives Matter's Dr. Melina Abdullah, NALEO National Chairman John Duran,  Planned Parenthood's Sue Dunlap, Los Angeles LGBT Center's Lorri Jean, Women's March L.A. Founder Emi Guereca and others.
In a recent article in The Los Angeles Blade, Troy Perry's pathbreaking work on behalf of the LGBT community, including the historic journey he led across Hollywood Boulevard in 1969, was explored.  The #ResistMarch returns the LGBT community to that place and in the same spirit of the founding gathering.
"In 1969, with signs declaring 'we're not afraid anymore,' Perry led a nighttime march down Hollywood Boulevard calling for the end to sodomy laws and a small picket protesting anti-gay job discrimination, where he met Mattachine Society founder Harry Hay and his lover John Burnside and had no idea who they were. In January 1970, he sat in at the counter of Barney's Beanery in West Hollywood, demanding that the owner take down his 'Fagots Stay Out' sign above the bar. He also led hundreds of marchers demanding police reform.
On March 9, 1970, Perry led 120 marchers to rally behind the pre-bathhouse Dover Hotel in downtown LA to commemorate the one-year anniversary of Howard Efland, who had been beaten to death by two LAPD officers. He attended the inquest and heard the police explain that one of the officers had "fallen" on Efland, rupturing his spleen and that the broken bones and cuts were a result of him having fallen out of the police car, not being dragged feet first down three flights of stairs after having been beaten up and then kicked. "There were two eyewitnesses," Perry says. 'The City Attorney asked the first one, a drag queen wearing female clothes, "are you a homosexual?" She answered, "Yes," and the eyes of the jurors closed. They didn't want to hear any more."
And so we return to our roots.
Just as in the first LGBT march and parade in the 1970's, organizers say "we are going to march in unity with those who believe that America's strength is its diversity. Not just LGBTQ+ people but all Americans and dreamers will be wrapped in the Rainbow Flag and our unique, diverse, intersectional voices will come together in one harmonized proclamation. We #Resist the efforts to divide us!"
More information about the #ResistMarch can be found at www.resistmarch.org.
Proud Boys disrupting a California Pride drag show get pepper sprayed
"There was an altercation, obviously people are here & are upset about the bar having their Pride event," said the deputy police chief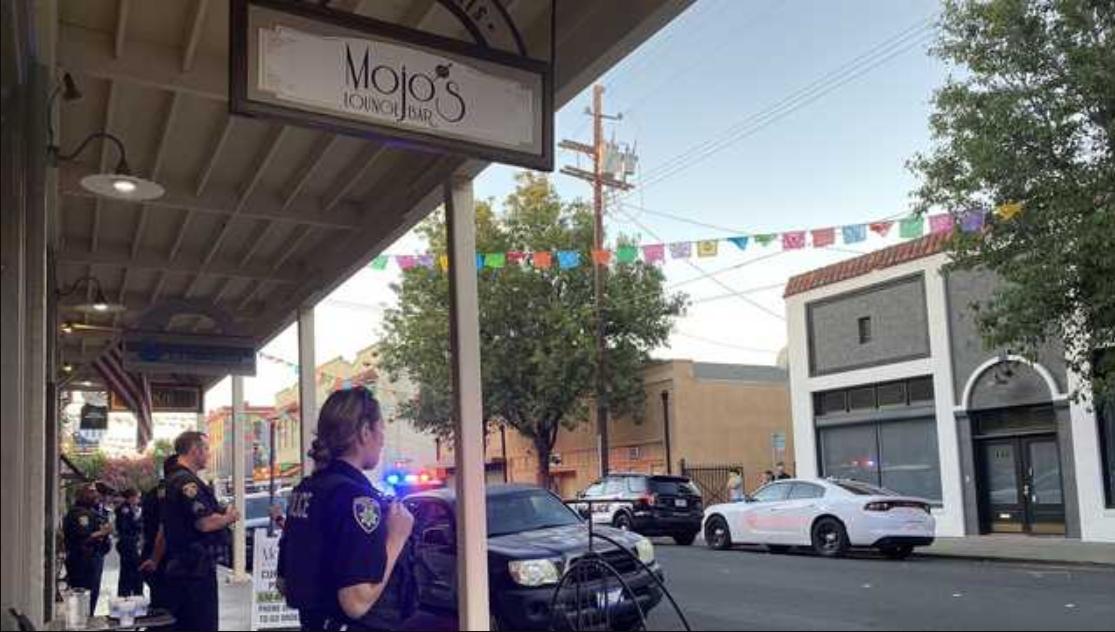 WOODLAND, Ca. – An end of Pride month drag show in this suburban city Northwest of Sacramento was disrupted by Proud Boys at the The Mojo Lounge bar and restaurant in the downtown business district.
As the group attempted to gain access to the establishment, a now viral video by local ABC10 television reporter Luke Cleary showed them and the near-by police officers getting pepper-sprayed by an unseen person inside the bar.
Screams of pain erupted along with one Proud Boy who can be heard shouting "fuck you paedophile motherfuckers," after being sprayed. Woodland police officers can also be seen retreating wiping their eyes from the effects of the irritant self-defensive spray weapon.
Roughly a dozen people have gathered on the opposite sidewalk shouting insults to patrons and police pic.twitter.com/aCB7LSmzCm

— Luke Cleary (@LukeCleary) July 1, 2022
Another reporter, Lee Anne Denyer from NBC News Sacramento affiliate KCRA 3 noted that the event, which was initially advertised as an an all-ages Drag Show by the bar was at first postponed and then scaled back.
Denyer posted video that showed the heavy law enforcement presence after the Proud Boys attempted to storm the restaurant demanding to know how many children were in attendance at the show.
Our story tonight: https://t.co/lRLMWp3PGR

— KCRA Lee Anne Denyer (@KCRALeeAnne) July 1, 2022
"There was kind of rumors that things were brewing on main street but there was obviously a presence by the Woodland Police Department so that made us feel more comfortable. Then it escalated, it escalated pretty quickly," Julie Ramos, who attended the event, told KCRA. "This really was a positive event and everyone was having a great time. So I think most people were angry but I would say resilient."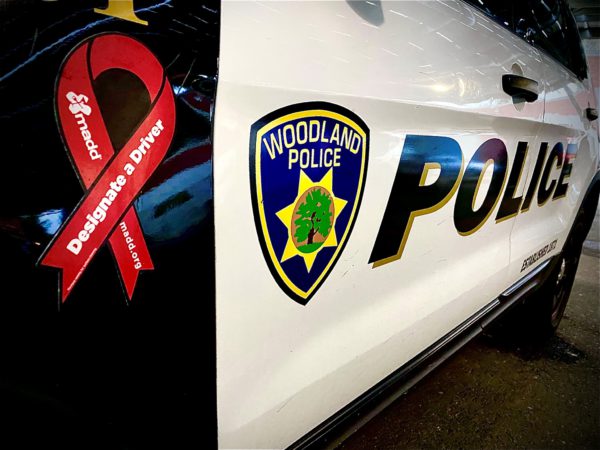 "There was an altercation, obviously people are here and are upset about the bar having their Pride event," Anthony Cucchi, the deputy chief of the Woodland Police Department told KCRA. "We tried to intervene as quickly as we could, it was a pretty chaotic scene. Our main priority was to get a safe scene and then make sure anybody that needed help got the help that they needed. We will work on the investigation."
White House announces 17 Presidential Medal of Freedom recipients
The nation's highest civilian honor, the Presidential Medal of Freedom will be presented to those named at the White House on July 7, 2022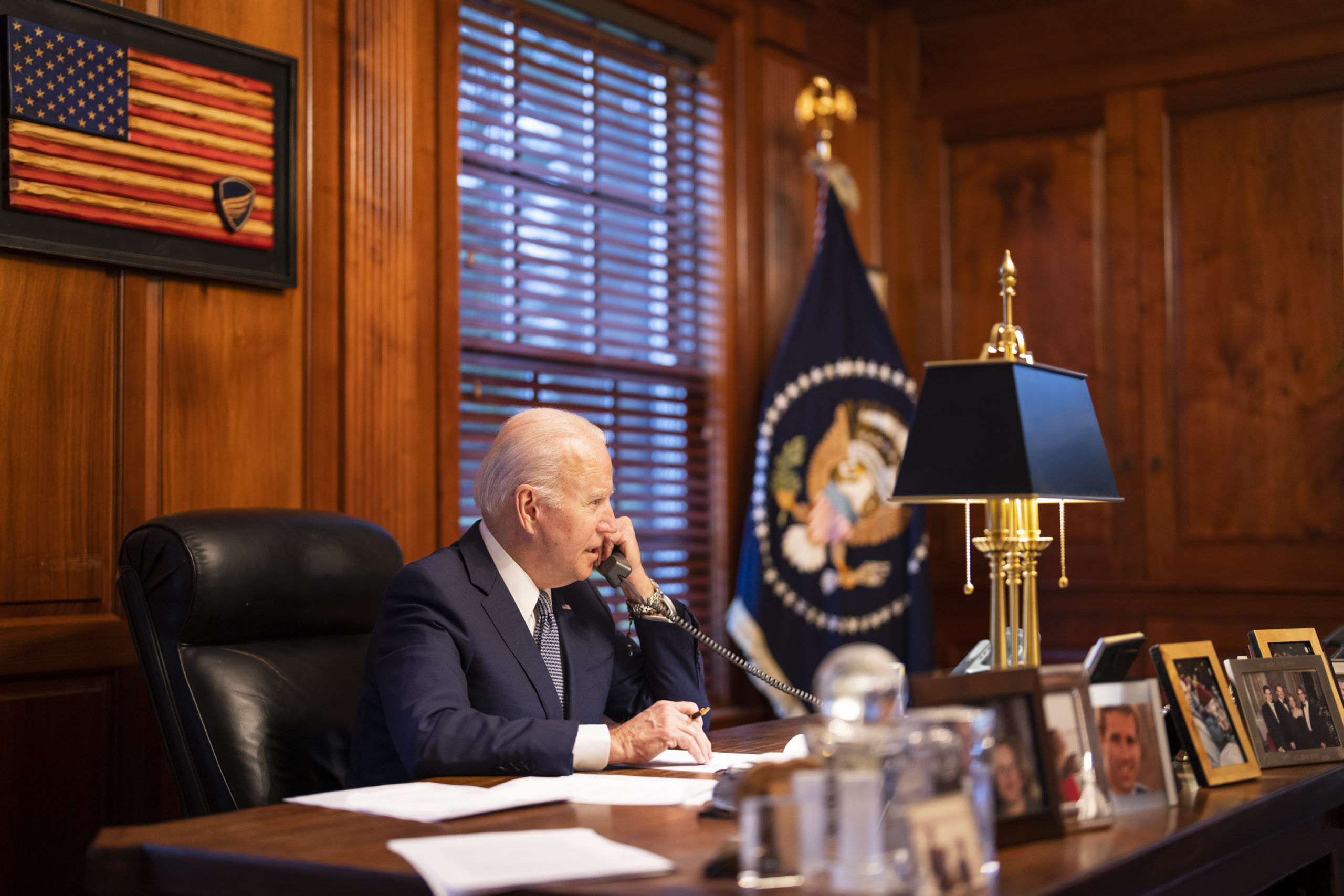 WASHINGTON – The White House today released President Joe Biden's selection of recipients for bestowing the nation's highest civilian honor, the Presidential Medal of Freedom. The awards will be presented at the White House on July 7, 2022.
Included among the seventeen honorees are Megan Rapinoe, the Out Olympic gold medalist and two-time Women's World Cup champion. She also captains OL Reign in the National Women's Soccer League. She is a prominent advocate for gender pay equality, racial justice, and LGBTQI+ rights.
Also selected by the president for a posthumous recognition was Richard Trumka, the powerful labor leader and longtime Democratic ally of the LGBTQ+ community who passed away last August. Trumka had led the AFL-CIO since 2009 and who throughout his career, was an outspoken advocate for LGBTQ+ Americans, social and economic justice.
The Presidential Medal of Freedom is the Nation's highest civilian honor, presented to individuals who have made exemplary contributions to the prosperity, values, or security of the United States, world peace, or other significant societal, public or private endeavors.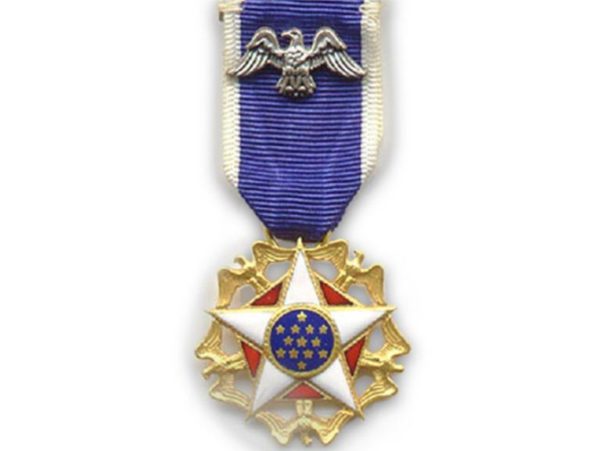 The following individuals will be awarded the Presidential Medal of Freedom:
Simone Biles
Simone Biles is the most decorated American gymnast in history, with a combined total of 32 Olympic and World Championship medals. Biles is also a prominent advocate for athletes' mental health and safety, children in the foster care system, and victims of sexual assault.

Sister Simone Campbell
Sister Simone Campbell is a member of the Sisters of Social Service and former Executive Director of NETWORK, a Catholic social justice organization. She is also a prominent advocate for economic justice, immigration reform, and healthcare policy.

Julieta García
Dr. Julieta García is the former president of The University of Texas at Brownsville, where she was named one of Time magazine's best college presidents. Dr. García was the first Hispanic woman to serve as a college president and dedicated her career to serving students from the Southwest Border region.

Gabrielle Giffords
Former Congresswoman Gabby Giffords was the youngest woman ever elected to the Arizona State Senate, serving first in the Arizona legislature and later in the U.S. Congress. A survivor of gun violence, she co-founded Giffords, a nonprofit organization dedicated to gun violence prevention.

Fred Gray
Fred Gray was one of the first black members of the Alabama State legislature since Reconstruction. As an attorney, he represented Rosa Parks, the NAACP, and Martin Luther King, who called him "the chief counsel for the protest movement."

Steve Jobs (posthumous)
Steve Jobs (d. 2011) was the co-founder, chief executive, and chair of Apple, Inc., CEO of Pixar and held a leading role at the Walt Disney Company. His vision, imagination and creativity led to inventions that have, and continue to, change the way the world communicates, as well as transforming the computer, music, film and wireless industries.

Father Alexander Karloutsos
Father Alexander Karloutsos is the former Vicar General of the Greek Orthodox Archdiocese of America. After over 50 years as a priest, providing counsel to several U.S. presidents, he was named by His All Holiness Ecumenical Patriarch Bartholomew as a Protopresbyter of the Ecumenical Patriarchate.

Khizr Khan
Khizr Khan is a Gold Star father and founder of the Constitution Literacy and National Unity Center. He is a prominent advocate for the rule of law and religious freedom and served on the United States Commission on International Religious Freedom under President Biden.

Sandra Lindsay
Sandra Lindsay is a New York critical care nurse who served on the front lines of the COVID-19 pandemic response. She was the first American to receive a COVID-19 vaccine outside of clinical trials and is a prominent advocate for vaccines and mental health for health care workers.

John McCain (posthumous)
John McCain (d. 2018) was a public servant who was awarded a Purple Heart with one gold star for his service in the U.S. Navy in Vietnam. He also served the people of Arizona for decades in the U.S. House of Representatives and U.S. Senate and was the Republican nominee for president in 2008.

Diane Nash
Diane Nash is a founding member of the Student Nonviolent Coordinating Committee who organized some of the most important civil rights campaigns of the 20th century. Nash worked closely with Martin Luther King, who described her as the "driving spirit in the nonviolent assault on segregation at lunch counters."
Megan Rapinoe
Megan Rapinoe is an Olympic gold medalist and two-time Women's World Cup champion. She also captains OL Reign in the National Women's Soccer League. She is a prominent advocate for gender pay equality, racial justice, and LGBTQI+ rights.

Alan Simpson
Alan Simpson served as a U.S. Senator from Wyoming for 18 years. During his public service, he has been a prominent advocate on issues including campaign finance reform, responsible governance, and marriage equality.
Richard Trumka (posthumous)
Richard Trumka (d. 2021) was president of the 12.5-million-member AFL-CIO for more than a decade, president of the United Mine Workers, and secretary-treasurer of the AFL-CIO. Throughout his career, he was an outspoken advocate for social and economic justice.

Wilma Vaught
Brigadier General Wilma Vaught is one of the most decorated women in the history of the U.S. military, repeatedly breaking gender barriers as she rose through the ranks. When she retired in 1985, she was one of only seven women generals in the Armed Forces.

Denzel Washington
Denzel Washington is an actor, director, and producer who has won two Academy Awards, a Tony Award, two Golden Globes, and the 2016 Cecil B. DeMille Lifetime Achievement Award. He has also served as National Spokesman for the Boys & Girls Clubs of America for over 25 years.

Raúl Yzaguirre
Raúl Yzaguirre is a civil rights advocate who served as CEO and president of National Council of La Raza for thirty years. He also served as U.S. Ambassador to the Dominican Republic under President Barack Obama.
Gun industry advertising to kids & restricting ghost guns Calif. laws signed
Latest nation-leading action to protect Californians from gun violence adds to decades of California leadership on gun safety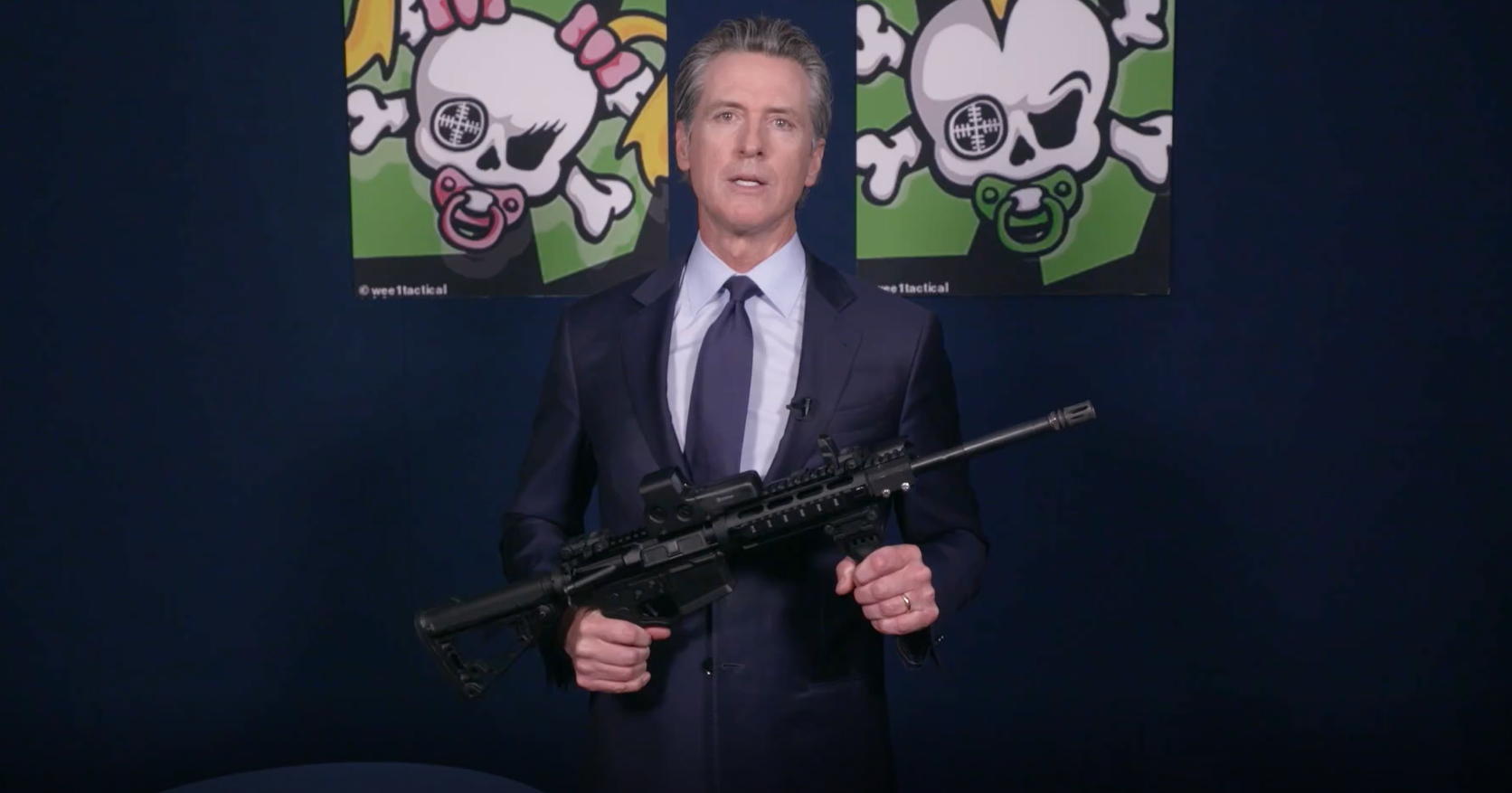 SACRAMENTO – Governor Gavin Newsom on Thursday signed legislation to take on the gun industry and get more guns off California streets. Gun violence is the leading cause of death among children in the U.S. 
"From our schools to our parks to our homes, our kids deserve to be safe – in California, we're making that a reality. As the Supreme Court rolls back important gun safety protections and states across the country treat gun violence as inevitable, California is doubling down on commonsense gun safety measures that save lives," said Newsom. "The lives of our kids are at stake and we're putting everything on the table to respond to this crisis."
The legislation signed Thursday directly targets the gun lobby and manufacturers.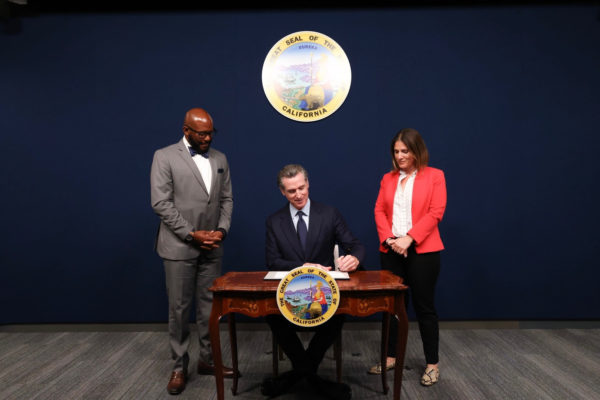 Governor Newsom signed AB 2571, prohibiting marketing of firearms to minors following recent efforts by the gun industry to appeal to minors, like Wee 1 Tactical advertising the sale of a JR-15, an AR-15 meant for kids, complete with cartoon child skulls with pacifiers.
"Guns are not toys – they are deadly weapons," said Assemblymember Rebecca Bauer-Kahan (D-Orinda). "California has some of the strongest gun laws in the country and it is unconscionable that we still allow advertising weapons of war to our children. Our kids have a right to live long, happy lives, free of gun violence."
Also Thursday, the Governor signed AB 1621, which further restricts ghost guns – firearms that are intentionally made untraceable – as well as the parts used to build them. Ghost guns have been called an "epidemic" by the Los Angeles Police Department, contributing to more than 100 violent crimes in the City of Los Angeles last year alone.
"Alarmingly, we are finding that more and more, no region or demographic is exempt from gun violence – our hospitals, grocery stores, schools, and even places of worship, are no longer safe. The proliferation of ghost guns, which are intentionally untraceable weapons to evade law enforcement, has only worsened the issue," said Assemblymember Mike Gipson (D-Carson). "Following the signing of AB 1621 into law, I applaud Governor Gavin Newsom for his leadership and unwavering commitment to eradicate the rampant wildfire of gun violence currently ravaging our streets and safe-havens."
Earlier this month, Newsom announced a record $156 million in gun violence prevention grants provided as part of the California Violence Intervention and Prevention Grant Program (CalVIP). The funding will support 79 cities and nonprofit organizations that are implementing anti-violence programs suited to the unique needs of their local communities.
California's gun safety policies save lives and provide a national model for other states to follow. According to the Giffords Law Center, in 2021, California was ranked as the top state in the nation for gun safety. As California strengthened its gun laws, the state saw a gun death rate 37 percent lower than the national average. Meanwhile, other states such as Florida and Texas, with lax gun regulations, saw double-digit increases in the rate of gun deaths. As a result of the actions taken by California, the state has cut its gun death rate in half and Californians are 25 percent less likely to die in a mass shooting compared to people in other states.  
A recent study from the Violence Prevention Research Program at the University of California, Davis found that California's red flag law was used to stop 58 threatened mass shootings.
Weapons of war don't belong on our streets or in the hands of our children.

With @BauerKahan & @AsmMikeGipson's bills, CA is
blocking the marketing of guns to kids & restricts ghost guns & their parts.

We're doubling down on commonsense gun safety measures that save lives. pic.twitter.com/ba6rcpeBgj

— Office of the Governor of California (@CAgovernor) July 1, 2022