Former Spanish prime minister speaks at global LGBTI conference
Up to three million expected to attend WorldPride in Madrid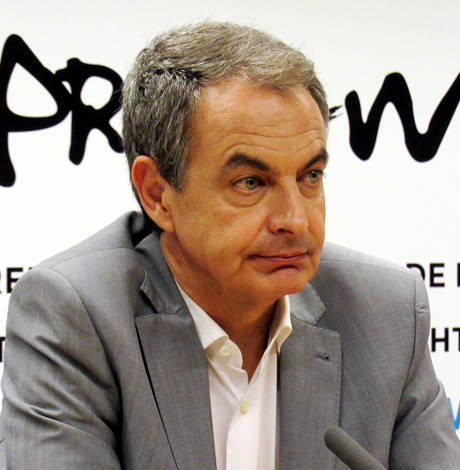 MADRID — Former Spanish Prime Minister José Luis Rodríguez Zapatero is among those who spoke at a global LGBT and intersex rights conference that began on Monday.
"Spain is a rainbow country," said Zapatero as he spoke at the opening of the WorldPride International Human Rights Conference that is taking place at the Universidad Autónoma de Madrid in the Spanish capital.
Hundreds of LGBT rights advocates and elected officials from Spain, Europe and around the world are attending the conference that ends on Wednesday. It is taking place during WorldPride 2017, which is expected to draw up to three million people to the Spanish capital through July 2.
The Party of European Socialists and Rainbow Rose, which is its LGBT and intersex network, will host a separate conference at the Spanish Socialist Workers Party's Madrid headquarters on Friday.
"[WorldPride] is a celebration of diversity and equality," said Beatríz Becerra, vice president of the European Parliament's Subcommittee on Human Rights.
Madrid Mayor Manuela Carmena and Daniele Viotti, a member of the European Parliament who is from Italy, are among those who also spoke at the conference on Monday. Canadian MP Randy Boissonnault, who is Prime Minister Justin Trudeau's special advisor on LGBTQ2 (lesbian, gay, bisexual, transgender, queer and two-spirited) issues, was also in attendance.
Former Icelandic Prime Minister Jóhanna Sigurðardóttir, who became the world's first openly LGBT head of government in 2009, spoke before a panel that focused on gender equity. She said the issue and the global movement for LGBT and intersex rights are linked.
"There will never be gender balance or any other balance without freedom or love; brotherly love, sisterly love, romatic love," said Sigurðardóttir as her wife, Jónína Leósdóttir, sat in the front row.
Sigurðardóttir added "freedom and equality" are "the foundations of all human rights."
"No one should have to endure oppression, abuse or lack of freedom," she said.
The conference began one day after Turkish police used tear gas and plastic bullets to disperse LGBT rights advocates in Istanbul who defined the city's governor's decision to ban a Pride march. The conference and WorldPride are also taking place against the backdrop of the ongoing crackdown against gay men in Chechnya.
Zapatero is among those who noted on Monday that consensual same-sex sexual relations remain criminalized in more than 70 countries around the world. Francisco Javier Sanabria Valderrama of the Spanish Ministry of Foreign Affairs and Cooperation noted eight of them continue to impose the death penalty against those who are found guilty of homosexuality.
"It is an unacceptable reality," he said.
Zapatero: People 'have given their lives to change' laws
Gays and lesbians have been able to legally marry in Spain since 2005. Spanish lawmakers the following year approved a law that allows transgender people to legally change the gender on their birth certificates, passports and other documents without undergoing sex-reassignment surgery.
Zapatero, who was Spain's prime minister from 2004-2011, acknowledged trans people in his country "have suffered more than anyone" and "have more difficulties than anyone." He also said bullying remains a serious problem in Spanish schools.
Zapatero in his speech also acknowledged Spain's LGBT rights advocates.
"Laws change people's lives," he said. "(Some) people have given their lives to change the laws."
Louisiana lawmakers send anti-LGBTQ bills to Governor Edwards
"I guess I've always believed in my heart of hearts that a decision should be made by a patient and a physician"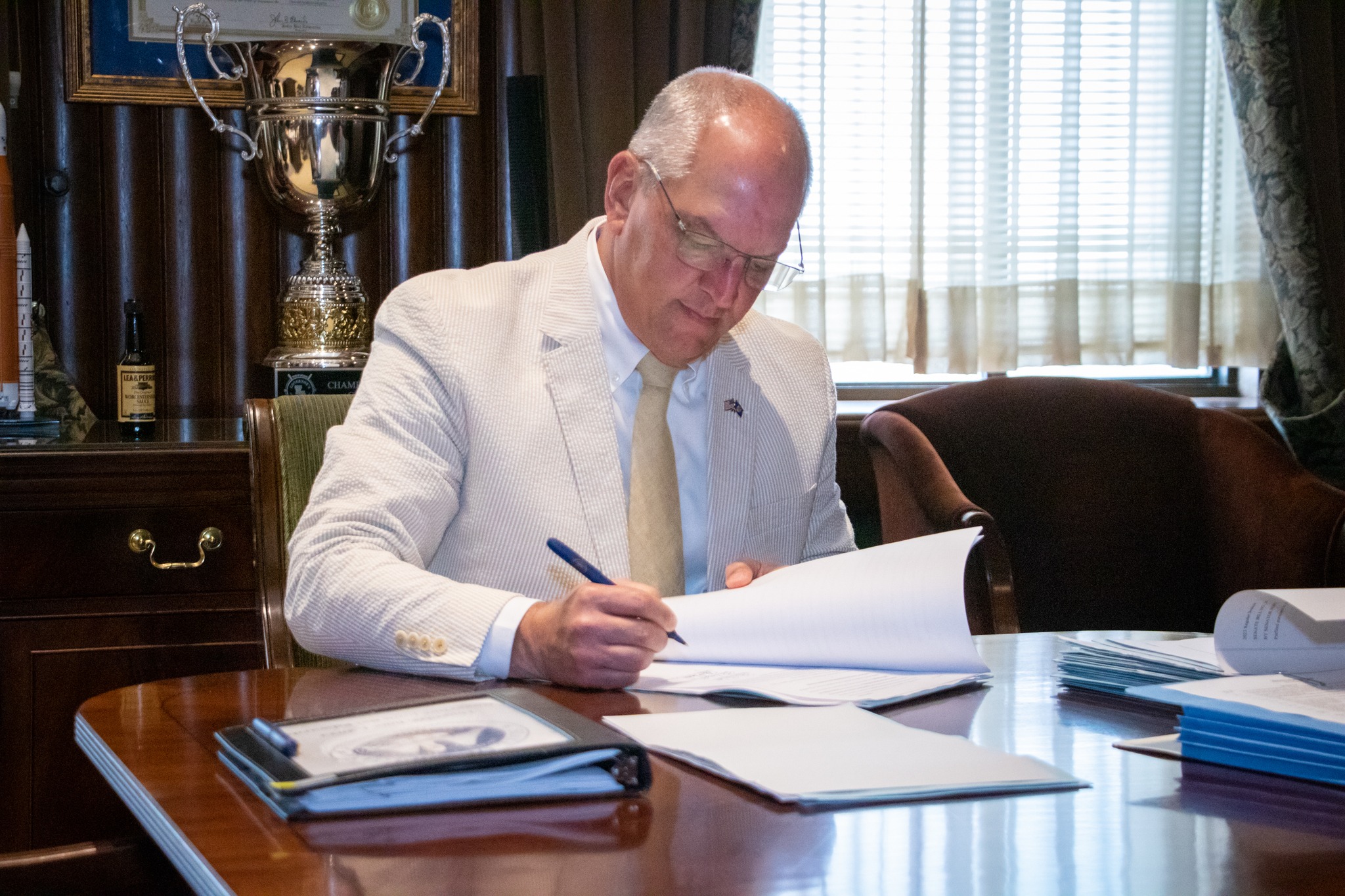 BATON ROUGE – The Louisiana state Senate on Monday, following a national conservative movement targeting LGBTQ+ youth, approved three measures that target LGBTQ+ rights. The bills now head to the state's Democratic Governor John Bel Edwards, one of which has spurred calls for the governor to veto from leading civil rights advocacy groups including the ACLU.
House Bill 648, a ban on trans youth gender-affirming health care, passed on a 29-10 vote that along party lines. HB 648 is the only bill of the three to receive a veto-proof majority vote in both House and Senate should the governor veto it, which sources say is highly likely.
"This extreme government overreach harms everyone in our state, especially transgender Louisianans, and we all deserve better," ACLU spokesperson Kari Elgin said in a statement.
The local newspaper, The Advocate reported, the Senate voted Monday for HB 466, the ban on talk of gender and sex in school classrooms, on a 29-9 vote, a two-thirds majority; and for HB Bill 81, the pronoun bill, on a 31-8 vote, also a two-thirds majority. However, the House passed each of those bills earlier in session without two-thirds majority votes.
Human Rights Campaign State Legislative Director and Senior Counsel Cathryn Oakley released the following statement:
"From doctors' offices to classrooms, Louisiana's extremist legislators show no shame in assaulting the freedoms of those different from them. Blocking teachers from providing the safe and inclusive spaces that LGBTQ+ youth so desperately need is an unconscionable act. There is absolutely nothing inappropriate about being LGBTQ+ or in acknowledging LGBTQ+ issues and people. Furthermore, denying transgender and non-binary youth access to best-practice, life-saving medical care puts their lives in very real danger.
These bills are a desperate and cruel effort by radical politicians in Louisiana to marginalize and erase the LGBTQ+ community, particularly transgender youth. The Human Rights Campaign strongly condemns these discriminatory bills and calls on Gov. Bel Edwards to veto them."
There was opposition to the trans youth healthcare ban from Senator Republican Committee Chairman Fred Mills, of Parks, joined who had joined with the Democrats in opposition. The bill killed by the Senate Health and Welfare Committee, which Mills is chair of on May 24, which was thought to have effectively killed the bill for this legislative session.
According to the Advocate after weeks of political maneuvering that saw it revived by the full Senate as political pressure mounted from conservative interest groups and then approved last week by a second Senate panel, sending it back to the full chamber.
Last month Mills, who expressed his trust in science and health care providers before joining Democrats in opposition.
"I guess I've always believed in my heart of hearts that a decision should be made by a patient and a physician," Mills said.
Speaking to the Advocate Monday, Mills said his vote was driven by his belief that decisions about medical care should remain between doctors and patients. He said Monday that blowback to his vote, which included threats from local and national conservatives, came as a surprise because he was unaware of the "cultural war" the issue was enmeshed in.
"This is probably one of the biggest blessings of my life, this controversy," he said. "I've been attacked nationwide by people with hate. But I do not hate these people. I know God blesses them."
Related: