AIDS Healthcare Foundation Wins Federal Lawsuit
Sues 'Whistleblowers' for Publicly Disclosing Patient information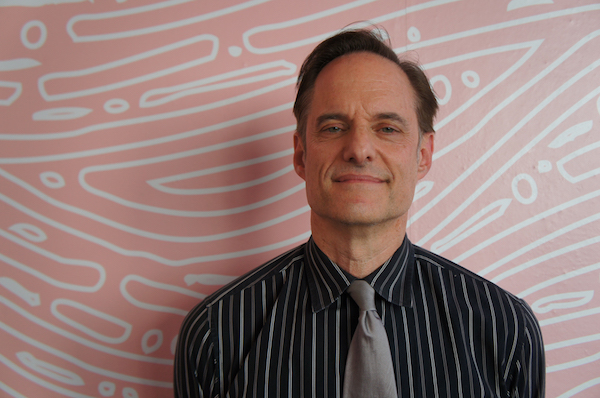 AIDS Healthcare Foundation has been smeared for so long by some AIDS activists that the Associate Press headline hardly raised an eyebrow. "Suit claims AIDS foundation scammed Medicare for $20M," AP blared on April 8, 2015, referring to a fraud lawsuit filed against AHF by three fired former AHF employees. But in court, facts matter more than opinions and not only was the lawsuit thrown out but the court added its own "Statement of Interest" to underscore that the legal argument pitched by the three about how the Ryan White Program was "incorrect."
Now the former employees, Shawn Loftis, Mauricio Ferrer, and Jack Carrel, face a lawsuit of their own for allegedly stealing and making public AHF proprietary information, including hundreds of names of AHF clients who are HIV positive.
The lawsuit was filed in 2014 by Loftis, Ferrer, and Carrel, who all had worked at and been fired from a Florida AHF clinic at different times and in different divisions. They alleged that bonuses and incentives paid to people hired to recruit subjects for HIV testing were essentially kickbacks to AHF since those who tested HIV-positive were directed into care and treatment provided by AHF. They claimed that those payments violated a federal anti-kickback law known as the False Claims Act, as well as a similar law in Florida.
Since neither the federal government nor the state joined the lawsuit, the three called themselves "whistleblowers," as if they were acting on behalf of the government and the public, which would also entitle them to a portion of any expected multi-million dollar settlement.
In a ruling dated June 9 and formally unsealed June 20, 2017, Florida Southern District Court Judge Kathleen M. Williams dismissed the case as unfounded since the Ryan White CARE Act does allow a service provider to pay bonuses and incentives to employees for HIV testing and linkage to care. AHF's outreach program used paid AHF employees and presented each individual who tested positive with a list of names of providers, including AHF, to which the person could be linked for care.
"The fact that the federal government and the State of Florida each formally declined to intervene in the legal action brought on behalf of three former AHF employees spoke volumes about the merits of the case, and today's dismissal of these unfounded whistleblower claims by the court is a tremendous victory not only for AHF, but for the patients and public we serve daily," AHF President Michael Weinstein said in a statement. "We thank the court for its wisdom in this ruling."
"Although the United States has not intervened and is not a formal party, it remains the real party in interest in this action," The Court wrote in its special "Statement of Interest."
"The United States also has a significant interest in the proper interpretation and correct application of the False Claims Act …and the Anti-Kickback Statute…which play a central role in the government's ongoing efforts to combat health care fraud," the Statement continues. "The Relators [Loftis, Ferrer, and Carrel] do not appear to challenge AHF's position that its 'linkage coordinator' was a bona fide employee, or that AHF provided appropriate services to the patients the employee referred. Rather, the Relators rest their claim on the purely legal argument that a bona fide employee of a Ryan White Program grant recipient, such as AHF, may not be paid for referring patients to his or her own employer to receive appropriate services. The Relators are incorrect."
Jim Vellequette was among those deposed during the lawsuit. He had started working for AHF in California in 2007, moved to AHF's Southern Bureau in 2009, and left for another AHF assignment in 2011. He would not speak on the record about his perceptions of the fired employees but did talk about his deposition.
"Plaintiff's lawyer had me read an email I wrote 7 years ago outlining the initial parameters of the testing program that was sent to the AHF leadership within the Southern Bureau," Vellequette said. "The lawyer was trying to create a point of evidence against AHF proving that the program was designed from the beginning to limit the linkage incentive to being applied only in instances where the client was linked to an AHF HCC exclusively, and nowhere else.
"I do not know if they chose the wrong document or they had not read it fully, but when they had me read aloud the email, it clearly stated in my own words that two appointments to any medical provider was acceptable and that care was not to be specifically limited to AHF. This lawyer had already been aggressive with me during my deposition, so I thoroughly enjoyed this moment of watching as they locked, cocked and shot a bullet right into their own foot."
Vellequette said the documents he was shown "that were numbered in unique fashion were AHF proprietary documents" and it was made clear to him that they had "been stolen by the plaintiffs, and then submitted into evidence, and the federal record for the case."
"I was handed a large multipage Excel spreadsheet that I created back in 2009/10 that contained a long list of names and the personal data and HIV status etc., of individuals who been diagnosed as HIV-positive through an HIV test at an AHF test site," Vellequette said.
"The chart served as a record of the clients identified as HIV positive, and the status regarding the success of the linkage coordinators' efforts to link them into medical services at an HIV med provider. I used this chart to determine the incentive compensation that was to be received by the linkage coordinators each pay period.
As I had created the first sheet and had worked with it for several years while I was AHF, my mind focused on the questions at hand," he explained.
"Then the plaintiff's lawyer had me read a sheet of names that was created after I had left my position that contained multiple pages of individuals' names, personal information and status showing them as testing positive for HIV," Vellequette said.
"Then a sudden shock in my head snapped as realized I had read a long list of names and personal information for individuals diagnosed as HIV positive, and that now this document had been entered into the evidentiary record of a federal lawsuit."
Vellequette said personal information was c "high regarded within AHF" and violation was considered "a highly serious breach of the federal HIPAA medical information privacy statute."
Therefore, Vellequette said, "I was dumbstruck to be holding pages of names for possibly hundreds of people diagnosed to be living with HIV in a legal process with a half-dozen of us in the room and seemingly no concern for the gravity of the situation and all of it being entered into the federal record."
Vellequette noted that revealing a person's HIV status "is subject to a $50,000 fine per name, but also, and additional charge can be filed for every piece of identifying information, such as address, phone number, social security number etc., for that same person. Thus, the breach of even one name, could quickly escalate into hundreds of thousands of dollars one line at a time."
"We currently have a suit against the disgruntled former employees for disclosure of confidential patient information which will come before the court now that the fraud claim has been summarily dismissed," Weinstein tells the Los Angeles Blade.
"I do not know if the statute of limitations for law enforcement to pursue criminal charges against the three (and their lawyers) for stealing and publishing the protected patient data has expired or not," says AHF Communications Director Ged Kenslea. "But the very concept of it goes to the seriousness of their misguided actions versus the ultimate vindication of AHF and our successful business model of HIV testing and linkage to care in Florida and elsewhere."
Just days after the federal lawsuit was dismissed, AHF opened a new HIV clinic in Liberty City, Florida, to serve the predominantly African-American community. The clinic will provide free, rapid, 1-minute HIV testing, testing for Hepatitis C and information on pharmacy and healthcare services.
"We think this is a critical situation and we look at the opening of this healthcare center as an opportunity to both be a partner in the community [and] address the HIV/AIDS epidemic within this community and within the broader community," AHF's Imara Canady told the Miami Herald newspaper.
Rep. Maxwell Frost demands action on LGBTQ rights, gun control
Frost spoke out against Florida's Parental Rights in Education Act which he categorized as a "bigoted law made by bigoted people"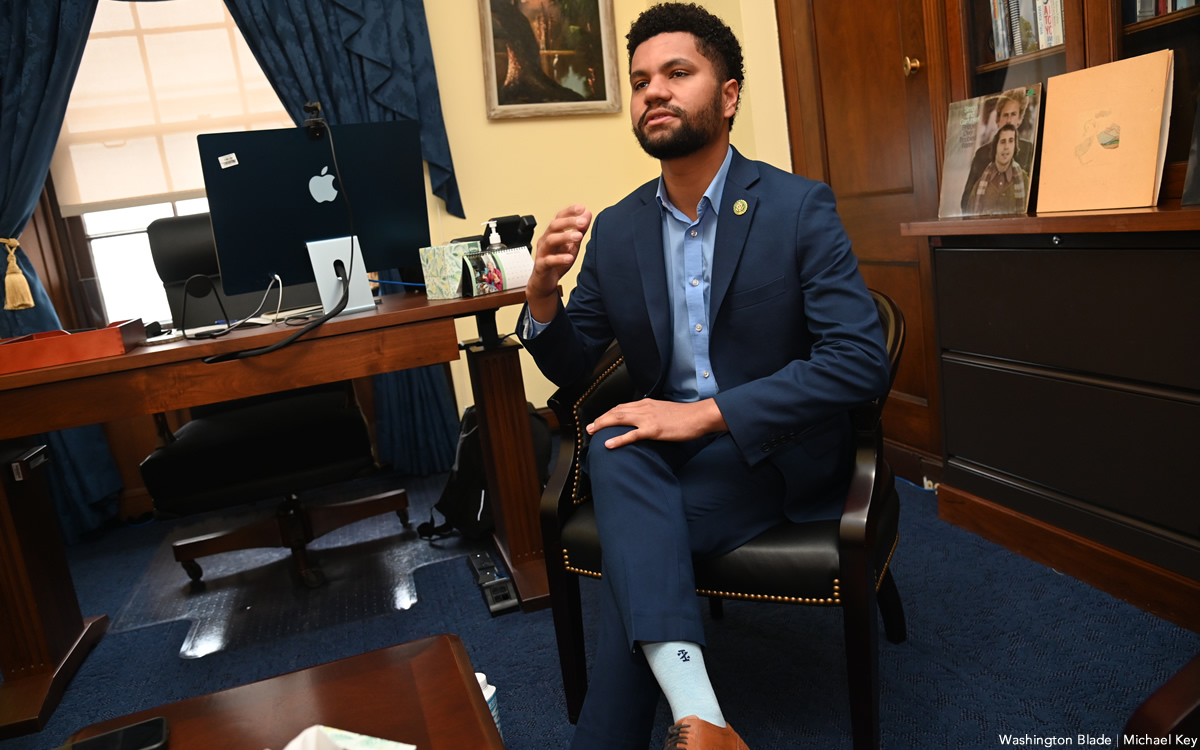 WASHINGTON – U.S. Rep. Maxwell Alejandro Frost (D-Fla.) during an exclusive interview with the Washington Blade on March 24 called for President Joe Biden to "speak out about" the wave of anti-LGBTQ legislation across the country.
The congressman said the U.S. Departments of Justice and Education "should be heavily involved in investigating what's going on in Florida and in all these states where these bills are being passed." Frost added that Biden is "the perfect person" to warn voters about the consequences of extreme anti-equality policies; noting the pro-worker, pro-union "Joe from Scranton" frequently promotes his working-class roots.
"That [message] coming out of his mouth, the story of these policies impact everyone, I think would have a really big impact," the congressman said.
Frost, 26, in 2022 became the first Gen Zer elected to Congress.
He represents Florida's 10th Congressional District that includes Pulse, a gay nightclub in which a gunman killed 49 people on June 12, 2016.
Frost co-organized the March for Our Lives, which took place in D.C. on March 24, 2018, less than two months after a gunman killed 17 people in Marjory Stoneman Douglas High School in Parkland, Fla. His gun control advocacy efforts began when he became a volunteer for the Newtown Action Alliance, a group that formed in the wake of the massacre at Sandy Hook Elementary School in Newtown, Conn., in 2012.
DeSantis 'a dictator'
Frost during the interview spoke out against Florida's Parental Rights in Education Act — more commonly known as the "Don't Say Gay" law — which he categorized as a "bigoted law made by bigoted people."
The law aims to regulate classroom discussions about gender identity and sexual orientation from kindergarten through third grade. It also prohibits public schools from using confidentiality forms in the case of a student disclosing sensitive information that includes their gender identity and sexual orientation and requires personnel to inform their parents if they were to ask for the information.
"They're starting to change our education system because they want to try to counteract the inherent progressive and, you know, decent values that young people have," explained Frost.
While Republican Florida Gov. Ron DeSantis focuses on preparing legislation that otherwise helps "take away" history, Frost notes the governor does not put forth measures that seek to improve his state.
"He's not focusing on raising wages, ensuring people have a livable planet, ensuring that we end gun violence, the rocketing housing prices," Frost said. "And these things impact everybody."
The congressman was weary of the overall repercussions that the "Don't Say Gay" law would have on the mental and physical health of LGBTQ people across Florida, and he went as far as saying it could result in deaths. Frost further pointed out the number of hate crimes in his state has increased since DeSantis took office.
"This is going to have real impacts to LGBTQ+ students, parents, etc. Just people in the district and across Florida, that can result — that will result and is resulting in — trauma and people being hurt and hate crimes, and we probably will see death from it," said Frost.
"This [governor] is a dictator," he concluded.
State lawmakers and other members of Congress have introduced Florida-style 'Don't Say Gay' laws.
Republican Louisiana Congresswoman Julia Letlow introduced a Parental Bill of Rights Act in March that looks "to ensure the rights of parents are honored and protected in the nation's public schools." Frost maintains, however, that these types of bills only serve to spread bigotry and hate "under the guise of parental rights."
Frost perceives what he contends is the extremist overhaul of the country's educational system as a "long-term plan" from Republican politicians. A plan that, in his view, goes back to the overturning of the landmark Roe v. Wade ruling.
White House spokesperson Robyn Patterson in a statement to the Blade said Biden "has been outspoken in his support of LGBTQI+ Americans and he'll continue to speak out against vicious political attacks against them."
Biden earlier this month during an interview with Kal Penn for "The Daily Show" described efforts to restrict the rights of transgender people in Florida and elsewhere as "close to sinful."
Four LGBTQ advocacy groups earlier this month filed a federal lawsuit on behalf of four families with trans children who are challenging the Florida Boards of Medicine and Osteopathic Medicine's ban on gender affirming healthcare for minors.
Patterson in her statement stressed Biden "is grateful for the leadership of Congressman Frost and other leaders who share his commitment to supporting LGBTQI+ Americans and speaking out against dangerous policies that seek to vilify our fellow Americans."
Frost survived gun violence in 2016
Frost spoke with the Blade a day after Capitol Police arrested Manuel Oliver, whose son, Joaquin "Guac" Oliver, was killed in Marjory Stoneman Douglas High School massacre.
Officers arrested Manuel Oliver after he and his wife, Patricia Oliver, challenged U.S. Reps. Pat Fallon (R-Texas) and Andy Biggs (R-Ariz.) during a joint House Oversight and Judiciary Committee hearing on gun control.
The two Republican congressmen asked officers to remove the Olivers from the hearing.
Frost, a vocal gun control supporter who survived a gun violence incident in 2016, told the Blade the hearing was full of "lies."
"Folks were in town and people came out [because of my recently introduced gun bill]; glad they came to the hearing. And they sat through all of those lies," Frost said. "And I think when you hear those lies, sometimes you just want to say something."
The Oliver family spoke out against Fallon's defense of guns, saying how guns were the very thing that took their son away. Fallon then insisted that they be taken out of the hearing.
Frost later said the "real story" was the fact that there were "two parents who lost their son who was in high school, because he was shot to death and died in a pool of his own blood."
Frost, who's vice chair of the House Gun Violence Prevention Task Force, recently introduced a gun control bill that, according to a press release, "would bring together those most impacted by gun violence with leaders across federal agencies to advance policy, collect and report data, expand state and local outreach, and maximize existing programs and services related to preventing gun violence."
Frost introduced the bill alongside U.S. Sen. Chris Murphy (D-Conn.)
Frost opposes oil drilling project
The congressman also spoke about Biden's controversial Willow Project, an oil drilling venture that will take place in Alaska. Climate activists are among those who strongly oppose the plan. 
"A lot of times in life, but also a lot in politics, you have to hold multiple truths," Frost emphasized. "And there's a lot of truths to hold at the same time. The president approving this project is directly against, I believe his values, but also [the] campaign promises that he had made."
The Trump administration originally approved the Willow Project in 2020, and up to 600 million barrels of oil are located in the area in which the drilling will take place.
The Biden-Harris White House felt it could not do much since Houston-based ConocoPhillips has the existing and valid leases for the area.
Even so, Frost emphasized that although the current administration is in favor of drastically cutting emissions, it also recognizes the fact that "at least for the next decade or two we'll need a reliance on oil and fossil fuels as we transition, which is another truth." He did stress, nonetheless, that he does not "subscribe" to the idea that society needs "more capacity to scale back emissions over the next few decades."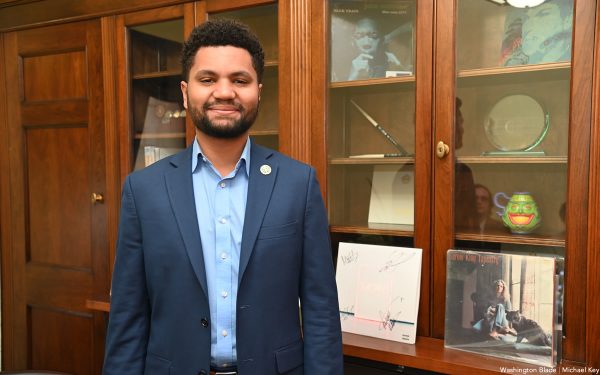 "And we're also here to tell the administration that, you know, there's a lot more that can be done, there's more projects pending," Frost said. "We'd love to see them do the right thing on that. So, we're talking with the administration directly. We're working with organizations, especially like youth organizations, that are really thinking through the climate crisis."
Additional reporting from Christopher Kane and Michael K. Lavers