AIDS Healthcare Foundation Wins Federal Lawsuit
Sues 'Whistleblowers' for Publicly Disclosing Patient information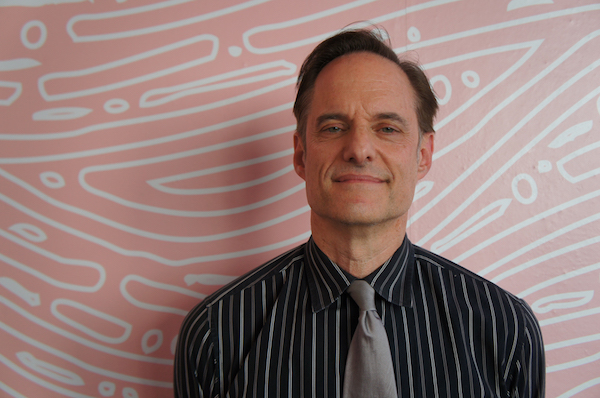 AIDS Healthcare Foundation has been smeared for so long by some AIDS activists that the Associate Press headline hardly raised an eyebrow. "Suit claims AIDS foundation scammed Medicare for $20M," AP blared on April 8, 2015, referring to a fraud lawsuit filed against AHF by three fired former AHF employees. But in court, facts matter more than opinions and not only was the lawsuit thrown out but the court added its own "Statement of Interest" to underscore that the legal argument pitched by the three about how the Ryan White Program was "incorrect."
Now the former employees, Shawn Loftis, Mauricio Ferrer, and Jack Carrel, face a lawsuit of their own for allegedly stealing and making public AHF proprietary information, including hundreds of names of AHF clients who are HIV positive.
The lawsuit was filed in 2014 by Loftis, Ferrer, and Carrel, who all had worked at and been fired from a Florida AHF clinic at different times and in different divisions. They alleged that bonuses and incentives paid to people hired to recruit subjects for HIV testing were essentially kickbacks to AHF since those who tested HIV-positive were directed into care and treatment provided by AHF. They claimed that those payments violated a federal anti-kickback law known as the False Claims Act, as well as a similar law in Florida.
Since neither the federal government nor the state joined the lawsuit, the three called themselves "whistleblowers," as if they were acting on behalf of the government and the public, which would also entitle them to a portion of any expected multi-million dollar settlement.
In a ruling dated June 9 and formally unsealed June 20, 2017, Florida Southern District Court Judge Kathleen M. Williams dismissed the case as unfounded since the Ryan White CARE Act does allow a service provider to pay bonuses and incentives to employees for HIV testing and linkage to care. AHF's outreach program used paid AHF employees and presented each individual who tested positive with a list of names of providers, including AHF, to which the person could be linked for care.
"The fact that the federal government and the State of Florida each formally declined to intervene in the legal action brought on behalf of three former AHF employees spoke volumes about the merits of the case, and today's dismissal of these unfounded whistleblower claims by the court is a tremendous victory not only for AHF, but for the patients and public we serve daily," AHF President Michael Weinstein said in a statement. "We thank the court for its wisdom in this ruling."
"Although the United States has not intervened and is not a formal party, it remains the real party in interest in this action," The Court wrote in its special "Statement of Interest."
"The United States also has a significant interest in the proper interpretation and correct application of the False Claims Act …and the Anti-Kickback Statute…which play a central role in the government's ongoing efforts to combat health care fraud," the Statement continues. "The Relators [Loftis, Ferrer, and Carrel] do not appear to challenge AHF's position that its 'linkage coordinator' was a bona fide employee, or that AHF provided appropriate services to the patients the employee referred. Rather, the Relators rest their claim on the purely legal argument that a bona fide employee of a Ryan White Program grant recipient, such as AHF, may not be paid for referring patients to his or her own employer to receive appropriate services. The Relators are incorrect."
Jim Vellequette was among those deposed during the lawsuit. He had started working for AHF in California in 2007, moved to AHF's Southern Bureau in 2009, and left for another AHF assignment in 2011. He would not speak on the record about his perceptions of the fired employees but did talk about his deposition.
"Plaintiff's lawyer had me read an email I wrote 7 years ago outlining the initial parameters of the testing program that was sent to the AHF leadership within the Southern Bureau," Vellequette said. "The lawyer was trying to create a point of evidence against AHF proving that the program was designed from the beginning to limit the linkage incentive to being applied only in instances where the client was linked to an AHF HCC exclusively, and nowhere else.
"I do not know if they chose the wrong document or they had not read it fully, but when they had me read aloud the email, it clearly stated in my own words that two appointments to any medical provider was acceptable and that care was not to be specifically limited to AHF. This lawyer had already been aggressive with me during my deposition, so I thoroughly enjoyed this moment of watching as they locked, cocked and shot a bullet right into their own foot."
Vellequette said the documents he was shown "that were numbered in unique fashion were AHF proprietary documents" and it was made clear to him that they had "been stolen by the plaintiffs, and then submitted into evidence, and the federal record for the case."
"I was handed a large multipage Excel spreadsheet that I created back in 2009/10 that contained a long list of names and the personal data and HIV status etc., of individuals who been diagnosed as HIV-positive through an HIV test at an AHF test site," Vellequette said.
"The chart served as a record of the clients identified as HIV positive, and the status regarding the success of the linkage coordinators' efforts to link them into medical services at an HIV med provider. I used this chart to determine the incentive compensation that was to be received by the linkage coordinators each pay period.
As I had created the first sheet and had worked with it for several years while I was AHF, my mind focused on the questions at hand," he explained.
"Then the plaintiff's lawyer had me read a sheet of names that was created after I had left my position that contained multiple pages of individuals' names, personal information and status showing them as testing positive for HIV," Vellequette said.
"Then a sudden shock in my head snapped as realized I had read a long list of names and personal information for individuals diagnosed as HIV positive, and that now this document had been entered into the evidentiary record of a federal lawsuit."
Vellequette said personal information was c "high regarded within AHF" and violation was considered "a highly serious breach of the federal HIPAA medical information privacy statute."
Therefore, Vellequette said, "I was dumbstruck to be holding pages of names for possibly hundreds of people diagnosed to be living with HIV in a legal process with a half-dozen of us in the room and seemingly no concern for the gravity of the situation and all of it being entered into the federal record."
Vellequette noted that revealing a person's HIV status "is subject to a $50,000 fine per name, but also, and additional charge can be filed for every piece of identifying information, such as address, phone number, social security number etc., for that same person. Thus, the breach of even one name, could quickly escalate into hundreds of thousands of dollars one line at a time."
"We currently have a suit against the disgruntled former employees for disclosure of confidential patient information which will come before the court now that the fraud claim has been summarily dismissed," Weinstein tells the Los Angeles Blade.
"I do not know if the statute of limitations for law enforcement to pursue criminal charges against the three (and their lawyers) for stealing and publishing the protected patient data has expired or not," says AHF Communications Director Ged Kenslea. "But the very concept of it goes to the seriousness of their misguided actions versus the ultimate vindication of AHF and our successful business model of HIV testing and linkage to care in Florida and elsewhere."
Just days after the federal lawsuit was dismissed, AHF opened a new HIV clinic in Liberty City, Florida, to serve the predominantly African-American community. The clinic will provide free, rapid, 1-minute HIV testing, testing for Hepatitis C and information on pharmacy and healthcare services.
"We think this is a critical situation and we look at the opening of this healthcare center as an opportunity to both be a partner in the community [and] address the HIV/AIDS epidemic within this community and within the broader community," AHF's Imara Canady told the Miami Herald newspaper.
Michigan teacher walks off job & resigns after told to remove Pride flag
"To me, the flag represents love and inclusion for everybody, not just whoever is of the LGBTQIA+ community"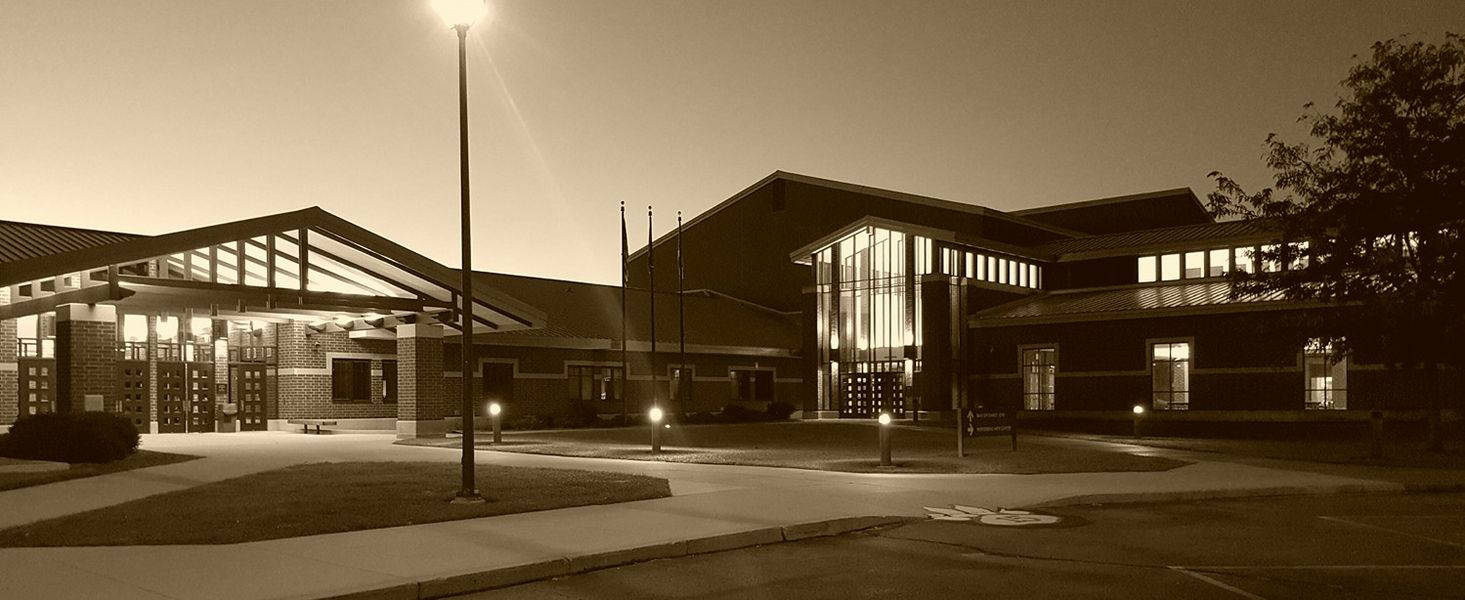 THREE RIVERS, Mi. – A middle school health teacher walked off the job Nov. 22, then resigned after the school district's administration ordered LGBTQ+ Pride flags removed from classrooms.
Russell Ball, who identifies as a member of the LGBTQ+ community, told local media outlets that "The rumors kind of floating around is that one or two parents that complained about the flags being in the classroom."
"To me, the flag represents love and inclusion for everybody, not just whoever is of the LGBTQIA+ community," Ball said during an interview last week with NBC News affiliate WOOD TV 8 on Grand Rapids. "I felt very disheartened and saddened. The students losing that representation throughout the classrooms really hurt, losing my own representation in the classroom really hurt. It was just something I was not prepared to do."
He told NBC 8 that, combined with burnout, caused him to resign from his position as a health teacher.
"It all comes down to having some open communication and building understanding that we're not out to vilify anybody, but we are here and we do exist," he said.
In a statement posted on its website, the school district's Interim Superintendent Nikki Nash said officials were notified by what he referred to as an "an external party," Nov. 18. According to Nash, the person questioned information shared within the school day, which also included an inquiry of the Gay Straight Alliance after-school club and pride flags within Three Rivers Middle School classrooms.
"We continue to work with the district's legal firm and board of education to ensure we are providing a safe learning environment for all students," the statement continued. "There is a board meeting on December 6th."
Attorneys representing the district did not reply Tuesday to multiple requests for comment.
Comments on the school district's Facebook page reflected anger over its decision, with one person writing; "It is disappointing Three Rivers Community Schools has decided to kick protections and support for LGBTQ+ students to the curb for some undisclosed reason. The district claims protection for all students but somehow figured LGBTQ+ students don't fit in that category for all students and are now willing to show the students and their support network of teachers to the door."
Out American composer & lyricist Stephen Sondheim dies at 91
Sondheim did not come Out until age 40 & didn't live with a partner until he was 61 when he was in a relationship with dramatist Peter Jones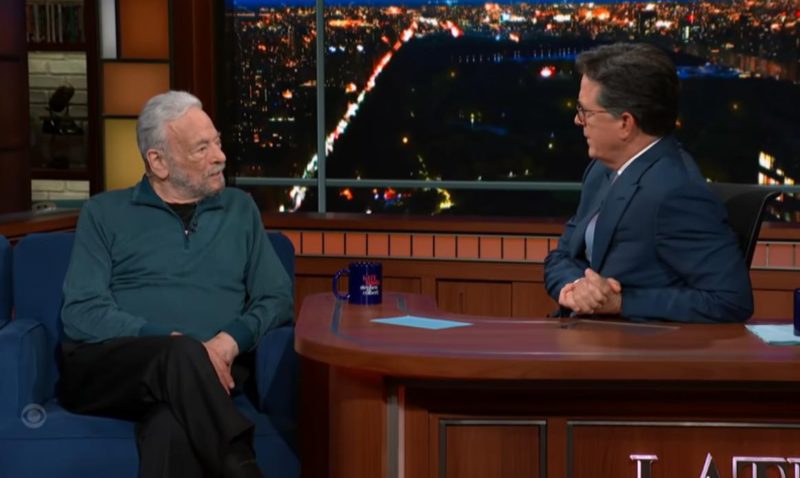 ROXBURY, Ct. – The man who was heralded as Broadway and theater's most revered and influential composer-lyricist of the last half of the 20th century with nine Tony awards alone, Stephen Joshua Sondheim, known for landmark musicals such as "Company," "West Side Story" and "Sweeney Todd, has died at 91.
Sondheim's death was announced by his attorney, Rick Pappas. who said that the composer died Friday at his home in Roxbury, Connecticut. The day before Sondheim had celebrated Thanksgiving with a dinner with friends in Roxbury, Pappas added.
Stephen Sondheim, the revered and influential composer-lyricist behind some of Broadway's most beloved and celebrated shows, has died at 91. https://t.co/LDynQNwHrr

— New York Times Arts (@nytimesarts) November 26, 2021
An online listing of Sondheim's accolades include nine Tony Awards (including a Lifetime Achievement Tony in 2008), an Academy Award, eight Grammy Awards, a Pulitzer Prize, a Laurence Olivier Award, and in 2015, the Presidential Medal of Freedom bestowed on him by former President Barack Obama.
He has a theatre named for him on both Broadway and the West End in London.
Sondheim has written film music, contributing "Goodbye for Now" for Warren Beatty's 1981 Reds. He wrote five songs for 1990's Dick Tracy, including "Sooner or Later (I Always Get My Man)", sung in the film by Madonna, which won the Academy Award for Best Original Song.
Film adaptations of Sondheim's work include West Side Story (1961), Gypsy (1962), A Funny Thing Happened on the Way to the Forum (1966), A Little Night Music (1977), Gypsy (1993), Sweeney Todd: The Demon Barber of Fleet Street (2007), Into the Woods (2014), West Side Story (2021), and Merrily We Roll Along (TBA).
Sondheim did not come Out until he was 40 and did not live with a partner until he was 61 when he was in a relationship with dramatist Peter Jones. His current partner, actor-producer Jeff Romley, whom he married in 2017 and he had been living together for over 6 years at the time of the composer's death.
David LaFontaine, a professor at Massasoit Community College, wrote about Sondheim's early years and the critical friendship that would end up impacting his life, career, and American Theatre;
"Stephen Joshua Sondheim was born in New York City on March 22, 1930, the only child of affluent parents who divorced when he was ten. He believes he might have succumbed to depression had it not been for a friendship that began in the summer of 1941 with the Hammerstein family, who lived near Sondheim on the bucolic Highland Farm in Bucks County, Pennsylvania.
"Dorothy and Oscar Hammerstein became my surrogate parents during my teen years," says Sondheim, "and that's essentially how I became a songwriter, because I wanted to do what Oscar did." During his four years as a student at the George School, Stevie, as he was then called, often spent entire summers at the Hammerstein farm."
Oscar Hammerstein II was an American lyricist, theatrical producer, and director in the musical theater for almost 40 years. He won eight Tony Awards and two Academy Awards for Best Original Song. Hammerstein along with his partner composer Richard Rodgers created some of the notable musicals in Broadway history including Oklahoma! (1943), South Pacific (1949), The King and I (1951), and The Sound of Music (1959).
This past September Sondheim was a guest on The Late Show with Stephen Colbert, for a conversation that covers a lot of ground, from "Company" to "West Side Story," to a new show titled, "Square One."
Stephen Sondheim Is Still Writing New Works, As "Company" Returns To Broadway
Virginia Tech Co. burns LGBTQ poster at company party- then apologizes
"I'm mortified that our event was interpreted in this way," said Nate Reynolds, the founder and partner of Hypershift Technologies LLC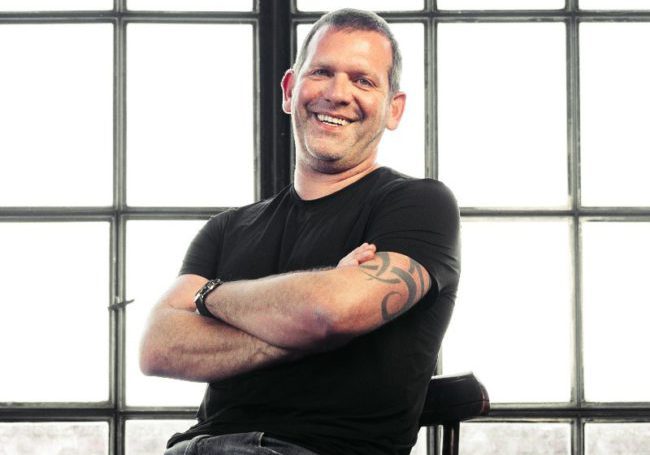 ASHBURN, Va. – The owner of a Virginia technology company that hosted a private Veterans Day party on the grounds of an Ashburn, Va., brewery in which a company employee used a flame-throwing device to ignite a rainbow flag poster said the selection of the poster was a mistake and he and his company have no ill will toward the LGBTQ community.
A customer of the Old Ox Brewery in Ashburn, where the incident took place on its outdoor grounds, made a video of the incident with his cell phone and sent a copy of the video to the Blade.
The video, which includes an audio recording, shows a man using a hand-held flame-throwing device to ignite the rainbow poster, which was hanging from a cable and appeared to be mounted on cardboard or a thin sheet of wood. Bystanders can be heard laughing and cheering as the poster is set on fire.
The poster consisted of a variation of the LGBTQ Pride rainbow flag that included the word "love" configured from an upper white stripe on the rainbow symbol.
The customer who took the video, who has asked not to be identified, thought the decision to set the poster on fire was a sign of disrespect if not hatred toward a longstanding symbol of LGBTQ equality and pride.
Chris Burns, Old Ox Brewery's president, shared that view, telling the Blade he and his staff were "shocked and horrified" when they learned later that a rainbow flag poster had been burned on the brewery's grounds. Burns said Old Ox supports the LGBTQ community and participated in LGBTQ Pride month earlier this year.
He said the company that held the private party paid a fee to hold the event on the brewery's grounds, but the brewery did not know a rainbow poster would be burned.
"I'm mortified that our event was interpreted in this way," said Nate Reynolds, the founder and partner of Hypershift Technologies LLC, the Falls Church, Va.-based technology company that organized the Nov. 11 party at Old Ox Brewery. "I can assure you that ZERO ill-will or offense was meant," Reynolds told the Blade in a Nov. 24 email.
"We held a small private party for a few clients, which included a demonstration of Elon Musk's Boring Company 'Not a Flamethrower,'" he said in his message. He was referring to one of billionaire businessman Elon Musk's companies that specializes in boring through the ground to create tunnels for cars, trains, and other purposes.
"After so many being isolated during COVID, we wanted to have an event that was lighthearted and to some small effect, silly," Reynolds said in his message to the Blade.
According to Reynolds, in thinking about what should be used for "fodder" for the flame-thrower, he went to a Five Below discount store and purchased items such as stuffed animals and posters, including a "Space Jam" movie poster as well as what he thought was a poster of the British rock group The Beatles.
"When I pulled the Beatles poster out of the tube it was instead the 'Love' poster," he said, referring to the rainbow flag poster the Blade asked him about in an earlier email.
"All I focused on was the 'Love' wording and not the rainbow and did not draw the conclusion that the poster was an icon that represents the LGBTQ community," Reynolds said. "It was my own ignorance of not connecting the symbolism of the poster. If I had realized it was a symbol of the LGBTQ community, I would not have used it," he said.
"I feel terrible, and I want to emphasize that I am solely responsible for this mistake – not the Old Ox Brewery," he wrote in his message. "Nobody at Old Ox had anything to do with this activity."
Reynolds added, "Hate has no place in my heart, and I sincerely apologize for any offense that could have been drawn from what I now realize was poor judgement on my part. I simply didn't correlate this poster with the LGBTQ pride symbol."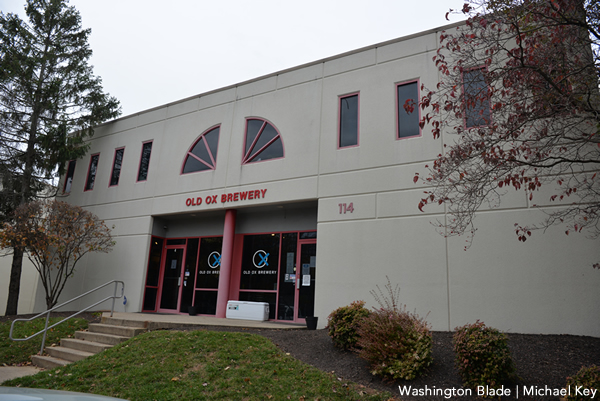 Before Reynolds issued his statement of apology, Burns, the Old Ox Brewery co-owner, told the Blade in an email he was "saddened and upset" over the rainbow poster burning on the grounds of his brewery.
"We do not wish to benefit from this event," he said in his email message. "Therefore, Old Ox is donating 100% of the revenue generated from the private event to GLSEN."
GLSEN is a national LGBTQ advocacy group that focuses on education and support for LGBTQ youth. Burns said Old Ox Brewery also donated proceeds from a Pride month event it organized earlier this year to GLSEN.
LGBTQ activists and organizations contacted by the Blade said they were unfamiliar with the variation of the rainbow flag with the word "love" that was the subject of the poster burning incident. The poster is available for sale at Five Below stores in the D.C. metropolitan area for $5.
Small print writings on the poster show it is produced by Trends International LLC, which describes itself on its website as "the leading publisher and manufacturer of licensed posters, calendars, stickers and social stationery products." The Blade couldn't immediately determine who designed the poster.
The video of the poster burning incident can be viewed here: