California Democratic Party Chair Bauman on Internal Warfare, Healthcare Bill
Can California Democratic Party unify?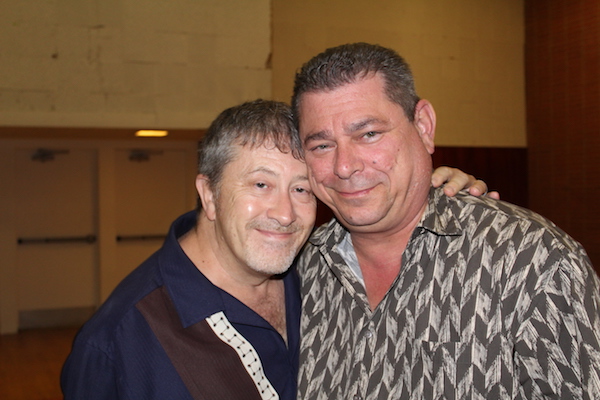 For a moment the dark clouds hanging over newly elected California Democratic Party Chair Eric Bauman parted as he took the podium at the June 26 meeting of the Stonewall Democratic Club in West Hollywood. He came home to say "thank you" to the club he once led for seven years, building it into a nationally-recognized political powerhouse within the Democratic Party. The party activists chuckled and applauded as Bauman pointed that while former CDP Chair Art Torres was gay, he was closeted, making Bauman the first openly gay chair who is unabashed about publicly kissing his husband Michael Andraychak, as he did onstage at the Democratic convention after his victory.
A pall lingers more than one month after the election, however, as Bauman's opponent Kimberly Ellis refuses to concede and continues to cultivate media challenges as a young, progressive African American woman representing "Berniecrats" and millennials who lost to Bauman by a mere 62 votes, when her campaign's internal polling indicated that she would win.
The ongoing internal clash has caused concerns over whether the California Democratic Party (CDP) can unify enough to help the Democrats win back Congress in 2018 by defeating six California Republicans. The internal warfare has also spread with Ellis-backers, the California Nurses Association, urging a recall of Assembly Speaker Anthony Rendon after he pulled a California single payer bill from being put up for a vote.
As has happened nationally, the Ellis fight has gelled into a wishful ideological battle versus stubborn facts—and so far, Ellis has failed to provide any facts to back up her costly, ongoing challenge. Additionally, she seems to rejoice in disparaging the Democratic Party she wishes to lead. On June 20, for instance, she tweeted that the loss by two Democratic challengers in special elections in Republican-held Georgia and South Carolina districts "prove #dem establishment hacks worst in biz. Time for a new coalition."
But the CDP marches along. On June 25, the CDP's six-member Compliance Review Commission (CRC) issued a memorandum summing up the timeline and substance of Ellis' challenges, the CDP bylaws that apply and an Interim Order saying the CRC will conduct a review of ballots and election materials starting June 28, which candidates or their representatives can observe. Meanwhile Bauman continues to serve as the duly elected chair.
In its Memorandum, the CRC underscores Ellis' lack of facts. Ellis states that "over 300 ballots are potentially questionable," the memo says, but she has not provided "any specific information on these ballots, even with a caveat any such information would be preliminary and not comprehensive."
For example, the CRC memo says, Ellis claims approximately 200 ballots "have signatures that don't match credential sign-in signatures or are missing signatures." However, the CRC notes, "the challenge provides no examples of signatures it believes do not match for the CRC to consider."
Additionally, June 23 filings to the CRC by Bauman and third-placed candidate Lenore Albert (available on the CDP website- http://bit.ly/2tq94W1) refer to a June 21 Ellis press release "which cites specific ballots the campaign questions," but the memo says, "this information has not been submitted by the Challenger [Ellis] for the consideration of the CRC. To date the Challenger has submitted no specific ballots it questions to the CRC."
The CRC also addresses Ellis' calls for an outside independent audit of the Party's internal election materials. "Such a request is unprecedented, is not contemplated by the Party bylaws, and, as noted previously, the Challenger has not provided any specific information on potentially questionable ballots to justify such a request," the memo says.
In her 10-page filing, Albert said she reviewed over 1,200 ballots on June 16 "and other documents provided to team Ellis and found nothing to substantiate her claims." She not only formally opposed the challenge, but wrote: "Kimberly Ellis has publicly accused voters in the Chair election and those ballots cast to 'bear the hallmarks of organized manipulation.' I am requesting that the CRC/CDP censure Kimberly Ellis."
Others, however, want the review to play out. After noting that Rep. Karen Bass was among the African American women who supported Bauman, Rep. Maxine Waters told the Los Angeles Blade: "Well, I voted for him, also. But let me just say this: it got nasty toward the end. You know, politics gets nasty, sometimes. Let her exhaust her efforts to make sure the vote was done correctly. I don't know what is prescribed in the bylaws of the Democratic Party, except – whatever they are, let her exhaust them. And once that's done, I think it's over."
In an interview with the Los Angeles Blade after the Stonewall meeting, Bauman expressed frustration over Ellis' unsubstantiated claims. He notes that the three names she identified as having filed fraudulent ballots were three delegates who signed the ballots of Orthodox Jewish voters, a traditional contingency for religious and disabled voters.
"And she had a bunch of wild accusations about 'hundreds of ineligible voters and ineligible proxies,'" Bauman continues. "Then, she filed her formal complaint—still no details in it. All of a sudden she put out a press release—and here's what I think is happening—a lot of her supporters, who are more traditional activists, are seeing what's going on and they think this is crazy because she's making these wild accusations but not putting out any facts."
Bauman almost fumes when asked why not allow an independent audit. "Because it's not what the bylaws permit. The bylaws specify what the appeals process is and you know what—a loser doesn't get to change the rules. And that's what they want to do. She did not win the election and she doesn't want to go through the process. She wants us to suddenly do something totally different," he says.
"I was elected chair under the rules. There is no certification. When the vote was counted and it was recounted—both times in front of witnesses from all three candidates—recounted on the spot as a validation—and when that was done – I won the election," he says. "They make it sound, 'Oh, it was only 62 votes.' That's two percent. Do you know how many candidates across America wish they won by two percent?"
The CRC is now going through the ballots. "If there are problems, they'll identify them and we'll see where it goes," he says.
"When you run an organization that's run by rules, you follow the rules. She claims she wants to be the vibrant head of the Democratic Party—but she doesn't want to follow the rules of the Democratic Party. She hasn't done anything positive with respect to any of the issues going on."
Since the election, Bauman has reorganized the internal party structure to allow for more voices in decision-making and issued statements about California's single-payer healthcare bill and efforts by conservative Republicans in the U.S. Senate to dismantle Obamacare.
"There's a bigger agenda here and that's what I'm focused on," Bauman says.
Regarding the California Nurses Association talk about a recall of Rendon, for whom Bauman worked, Bauman says he opposes recalls generally under all circumstances, "having lived through some very dramatic recalls in my time," notably the recall of his former boss, Gov. Gray Davis. "I think this should have and could have been negotiated."
Bauman says he hopes leadership will continue to work on the issue. "Single payer healthcare in California is not dead," he says adamantly. "Rendon didn't kill the bill. It's sitting in the Assembly Rules committee. There are a number of ways this could be handled," but it's important to keep educating the public. "What we activists know about talk about is different than how voters think, how regular people think," noting how many people like such benefits as coverage of pre-existing conditions but hate Obamacare.
Additionally, Senate Bill 562, authored by openly gay Sens. Ricardo Lara and Toni Atkins, has been projected to cost $400 billion, inevitably funded through new taxes.
"If this thing would really cost $400 billion, as was projected as a possibility, we have to figure out how we get there," Bauman says. "A financing mechanism has to be in that bill. And here's the thing: you have a governor who doesn't like it; you have a lot of members of the Legislature, frankly on both sides—if they have to vote two-thirds, that means every Democrat in both houses has to vote for it, including and especially the ones who are in the great jeopardy."
But Bauman is not discouraged. "I would like to see us not waste this time," he says. "I would like us to turn this ultimately into a victory for the people of California. I would like to see us show American what's possible."
Quantity, cruelty of anti-LGBTQ state bills raise alarm bells
"We really need to support local LGBTQ organizations- lift them up as much as possible," particularly those in conservative & rural states"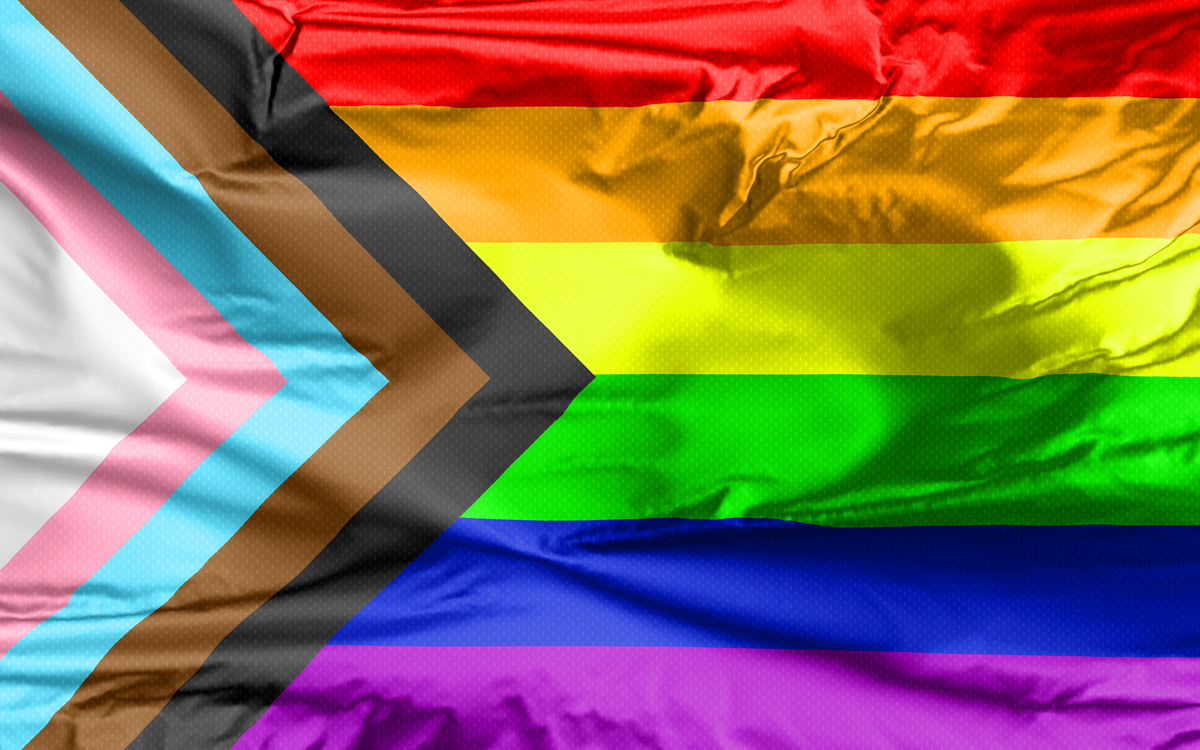 WASHINGTON – When the Washington Blade connected with activist and legislative researcher Erin Reed on Tuesday to discuss the new anti-LGBTQ bills that have been introduced in statehouses across the country, it was just as the news of an especially hateful proposal came across her desk.
Senators in West Virginia had teed up an anti-trans law that would criminalize "displays" that "shall include, but not be limited to, any transvestite and/or transgender exposure, performances, or display to any minor."
The move recalled anti-LGBTQ laws from the 1960s that criminalized the very existence of transgender and gender non-conforming persons as well as drag performers, while providing pretexts for police raids of LGBTQ establishments like the Stonewall Inn, Reed said.
For example, she said, many states once enforced dress codes that required people to wear at least three articles of clothing consistent with their sex assigned at birth.
Likewise, the West Virginia bill raises alarming questions about whether transgender parents and teachers in the state might be prosecuted, with a potential five-year prison sentence, said Reed, who is herself a transgender parent.
Additionally, the proposed legislation is "unconstitutionally vague," written so broadly that it would presumably become illegal to screen the film "Mrs. Doubtfire" or perform certain Shakespearen plays for an audience of minors if the measure were to pass, Reed said.
Less than three weeks into 2023, state legislatures have introduced nearly as many anti-LGBTQ bills as were introduced in the entirety of last year – and qualitatively, many of these new bills are more hateful than anything we have seen in decades, Reed said.
"I see an increase in both the number and in the cruelty towards transgender people," she said.
There are "new pieces of proposed legislation that go further than bills in 2021 and 2022," such as by "banning gender affirming care through age 26 in Oklahoma," and others that "target the drag community in ways that haven't happened in 30 to 40 years."
Fear and hate mongering over all-ages drag performances has been ratcheted up in the right-wing ecosystem, fueled by conservative media figures like Matt Walsh and Tucker Carlson, as well as social media accounts like Libs of TikTok and extremist militias, Reed said.
According to the ACLU, "As drag reality competitions and drag brunches become increasingly popular, backlash in the form of armed protests and intimidation of drag performers has followed."
Consequently, Reed said, this year for the first time anti-LGBTQ legislation has included measures targeting drag performances – with, so far, a dozen new bills. And the concern is not just that many of these proposed laws are draconian, like Nebraska's bill that would prohibit patrons younger than 21 from attending a drag show.
"Whenever I see those [laws] being proposed, I also see militant organizations storming in" to LGBTQ bars, schools, hospitals, and venues that host drag queen story hours, Reed said. "I see people trying to break into drag events and successfully doing so," disrupting them with violence and intimidation, she said.
"What I read into [the impetus behind these laws] is these legislators want to change the uniform of the people doing the storming," from militias comprised of far-right citizens to "people wearing badges."
Making matters worse, Reed said, there are "lots of cases where drag events have asked for local protection and not received any protection whatsoever."
Last month, organizers of a drag queen story hour-style event in Columbus, Ohio, had to cancel after they said police failed to work with them to protect participants from demonstrators affiliated with far-right groups like the violent neo-fascist Proud Boys. (Police dispute the organizers' account of events.)
The ACLU notes that, "Amidst this wave of anti-drag legislation and violence, drag performers and host venues across the country are moving to higher security or cancel performances altogether."
Looking at the slate of new statewide legislative proposals, many are a continuation of similar anti-trans themes that have emerged in recent years, but "we're seeing scary attempts to escalate things," Reed said.
For instance, bills that restrict or prohibit guideline-directed healthcare for transgender and gender non-conforming youth were introduced and passed in several states in 2021 and 2022, but new measures proposed this year would target adults as old as 26.
"It makes me wonder what their ultimate goal is," Reed said. "To ban transitions entirely?"
Every mainstream medical organization with relevant clinical expertise recommends age-directed gender affirming care according to clinical practice guidelines that are supported by a bevy of research and updated regularly to ensure best practices.
Still, right-wing figures have demagogued the issue and characterized responsible medical care as "experimentation" and child abuse.
Reed noted there are some "new wrinkles" in anti-trans healthcare bans that have been proposed this year.
For instance, she said, Indiana proposed folding gender affirming care into practices that would be outlawed under a conversion therapy ban – thereby conflating supportive and medically necessary healthcare with an abusive, ineffective practice that has been rejected by mainstream science and medicine.
Across the board, Reed noted, there is an increasing reliance on executive authority. This was previewed toward the end of last year, she said, pointing to Florida Gov. Ron DeSantis's weaponization of the state medical board and Texas Gov. Greg Abbott's weaponization of the Department of Family and Protective Services to, respectively, ban gender affirming care and prosecute parents for child abuse for facilitating their trans children's access to gender affirming care.
'The fight is on the state level right now'
Amid the onslaught of anti-LGBTQ legislation, Reed emphasized the need for coordinated action by the U.S. Congress, the Biden-Harris White House, progressive and pro-equality legal actors, and state legislatures, as well as local and national LGBTQ groups.
She noted that pro-equality interests have focused significant time, attention, and money urging Congress to pass the Equality Act, which is commendable and necessary, while the courts can provide (and, often, have provided) a path toward effectuating pro-equality policy.
At the same time, Reed said, for the foreseeable future federal legislators are unlikely to find a path forward for any major bills impacting LGBTQ people, while relying on the judiciary – particularly with the U.S. Supreme Court as it is currently construed – is far from a safe bet.
By contrast, "at the state level, we've seen the GOP focus time and attention and money and efforts on changing state laws," she said, adding, "it's important that we do the same."
Likewise, Reed said, "I also think we really need to support our local LGBT organizations and help lift them up as much as possible," particularly those located in more conservative and rural states, which largely do not earn commensurate resources and support.
"In places like North Dakota and Oklahoma, South Dakota, and West Virginia, we need to help the people who live there," Reed said, but also in blue states where significant progress toward LGBTQ equality has been made but there is still room for improvement. "Don't neglect your own backyard."
For instance, she said, the gay and trans panic defense is still legal in some progressive states.
"One of the biggest problems for people in some of these states criminalizing [healthcare for trans people] is they don't have resources to travel out of state," Reed said, noting that POLITICO has reported on the plights of people who have been forced to flee states with anti-trans laws.
And while "We have to take care of those people," Reed said, people should not be in a position where they must flee their home states. "We need federal action and federal protections," she said.
Thankfully, there is some movement on pro-LGBTQ state bills. Reed said she has seen more this year compared to last year, which is "a bit promising." She highlighted bills such as the proposal to protect gender affirming care in Maryland, access to bathrooms for trans youth in Minnesota, the ability to change information on birth certificates in West Virginia, and adoption by trans parents in Montana.