Trump's voter-data collection efforts could be disastrous for LGBT voters
LGBT people are still haunted by archaic, criminalizing laws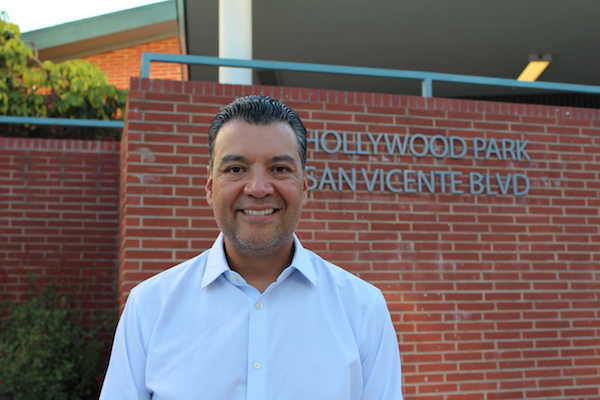 California Secretary of State Alex Padilla was among the first secretaries of state in the country to refuse to comply with the Trump administration's demand to turn over voter data to the Presidential Advisory Commission on Election Integrity. The commission, headed by Vice President Mike Pence and Kansas Sec. of State Kris Kobach, was created by President Trump after he narrowly won the Electoral College but lost the popular vote to former Sec. of State Hillary Clinton because, he claims, "between 3 million and 5 million" votes were cast illegally—an assertion for which Trump provided no evidence and which has been repeatedly discredited.
In a June 28 letter sent to the nation's secretaries of states, Kobach asked for voter roll data, "including, if publicly available under the laws of your state, the full first and last names of all registrants, middle names or initials if available, addresses, dates of birth, political party (if recorded in your state), last four digits of social security number if available, voter history (elections voted in) from 2006 onward, active/inactive status, cancelled status, information regarding any felony convictions, information regarding voter registration in another state, information regarding military status, and overseas citizen information."
So far, 45 states and the District of Columbia say they are unwilling or unable to provide all the information requested by the Voter Fraud commission.
But even the release of publicly available information could be disastrous and terrifying for LGBT voters. Would name-change requests by transgender voters be considered voter fraud by biased, over-eager commission staffers? Would uncorrected dishonorable discharges under the gay military ban and Don't Ask, Don't Tell result in an LGBT voter being deemed unworthy to vote and be scrubbed from the rolls? Anti-gay sodomy laws were overturned in Texas and 14 other states under Lawrence v. Texas in 2003, but some states still have anti-sodomy laws on the books. Additionally, now-archaic anti-gay laws were often handled by biased prosecutors as felonious sex offenses that landed the accused on the sex offender registry, a lifelong stain.
In many states, a person convicted of a felony is prohibited from voting.
Even California has some cleaning up to do: being HIV positive and having unprotected sex without telling your partner your status is still a felony in California, despite taking medications and having an undetectable viral load. And there are still gay men on the sex offender registry convicted of felonies when homosexuality was a crime. Two bills to correct these issues by out state Sen. Scott Wiener and Equality California passed the Senate and are making their way through the Assembly.
One of the reasons cited by Padilla as part of his principled stance against the commission's request is the susceptibility of the massive data collection to hackers, not just Russian or Chinese but scam artists and blackmailers, the fear of which could result in suppression LGBT voters from registering and turning out to vote.
In response to a recent Trump tweet complaining about states balking—"What are they trying to hide?"—Padilla was forceful.
"I'm not trying to hide – I'm trying to protect," Padilla, the co-chair of the national secretaries of state' elections committee, which is meeting in Indianapolis on Thursday, told POLITICO on Wednesday.  'I'm trying to protect people's privacy and their personal information, and the integrity of the election," he said, calling the request "a hacker's dream come true."
"One of the main points of why we're safe now is because the elections are very decentralized. Right now, there is no nationalized centralized voter registration database," Padilla told Politico. The administration's request makes clear that what it is proposing is "not a secure site … and their plan was to make all the information publicly available."
"So at a minimum, it's a gift to anyone who wants to wreak havoc on the elections," Padilla said. "If you want to do Vladimir Putin a favor, put it all in one location."
In addition to his 'Just Say No' posture toward the Trump administration's voter suppression efforts, Padilla has been touting his plans to enhance voter participation, especially approaching the incredibly important 2018 mid-term elections. But, the Los Angeles Blade asked Padilla at a recent Stonewall Democratic Club meeting in West Hollywood, how could any voter trust the voting process these days, with both left and right claiming the "system is rigged?"
"I'm hopeful and optimistic," Padilla told the Blade. "If you recall, it was as early as last year, August, when Donald Trump started stoking the fears of the potential for the election to be rigged. And we didn't know who he was referring to—he probably had inside information.
"But we had record turnout in California, record voter registration and record turnout so that attempt didn't work," Padilla said. "But as time goes on, as he continues and others continue to allege that there's voter fraud, massive voter fraud, millions of illegal votes, my big concern is two fold: that it gets into people minds that maybe it won't matter so why should I turn out the next time. That's voter suppression 101. Number two—that in future elections, they're creating an environment for elections for both Congress and the president where they can roll back the clock on voters rights, as I see it—change the law, change policies, change how we conduct elections that has the net effects of making it more difficult for people who are eligible to register and to vote. And that, frankly, is just un-American, un-democratic."
Indiana GSA sues school district that banned Pride flags over another ban
"The treatment aimed at PHGSA by administrators is unwarranted- these students must be treated in the same manner all others are treated"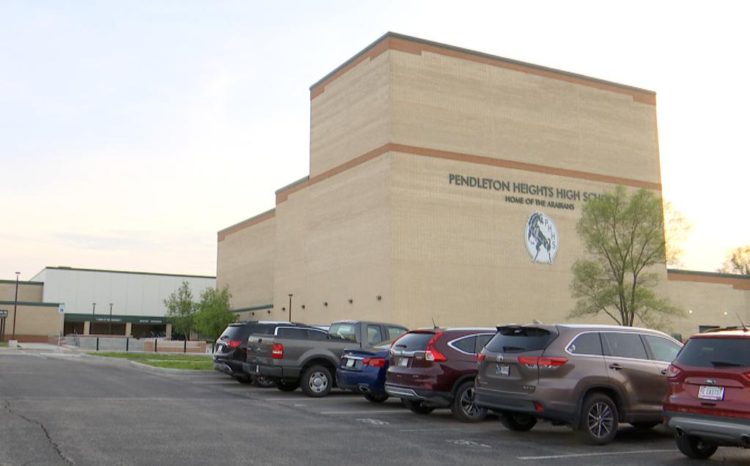 INDIANAPOLIS – A student led Gay-Straight Alliance at Pendleton Heights High School in Pendleton, Indiana filed suit against their school and the South Madison Community Schools District for banning public announcements and adverts in-school for their club.
Last Spring officials in the Schools District, in this suburban community 30 miles northeast of Indianapolis, ordered faculty members at Pendleton Heights High School to remove Rainbow Pride flags from classrooms. The Schools District labeled the flags "political paraphernalia" and instructed the Spanish, French and art teachers to get the flags out of their classrooms saying the flags violate their school district's "political paraphernalia" policy.
In the suit filed last Wednesday by the American Civil Liberties Union of Indiana on behalf of the Pendleton Heights High GSA, in U.S. District Court for the Southern District of Indiana, the ACLU noted that the principal at Pendleton Heights has stated that the PHGSA cannot publicize its existence on school bulletin boards or on the school's radio station, while other curricular and non-curricular clubs at the school are able to do so. 
"This group aims to create an environment that provides support to students, during a time that otherwise might be increasingly difficult for LGBTQ students," said Kit Malone, advocacy strategist at ACLU of Indiana. "The differential treatment aimed at Pendleton Heights Gay-Straight Alliance by administrators is unwarranted and these students must be treated in the same manner that all other student groups are treated."
Pendleton Heights Principal Connie Rickert has the authority to decide what student groups are allowed to meet at the school and which ones are deemed to be "official." Last Spring she deflected on the apparent anti-LGBTQ+ messaging the order to remove the flags sent telling one media outlet; ""Teachers are legally obligated to maintain viewpoint neutrality during their official duties to ensure all students can focus on learning and we can maintain educational activities and school operations," she said. "Our counselors are trained to respond to any student who desires support."
While she has allowed the GSA club to meet, her banning announcements and notifications for the GSA runs contrary to her statements last Spring that that her school prides itself on creating a welcoming environment for all.
"Students at Pendleton Heights High School may participate in non-curricular clubs recognized by the school," said Ken Falk, ACLU of Indiana legal director. "By creating additional hurdles for Pendleton Heights Gay-Straight Alliance such as censoring the group's promotions and prohibiting fundraising, the school is infringing on these students' rights."
The South Madison Community Schools District has declined comment.
Alarming numbers of Texas Trans kids in crisis over litany of anti-Trans bills
"Under the guise of protecting children- Texas legislators are directly harming thousands of transgender & nonbinary youth"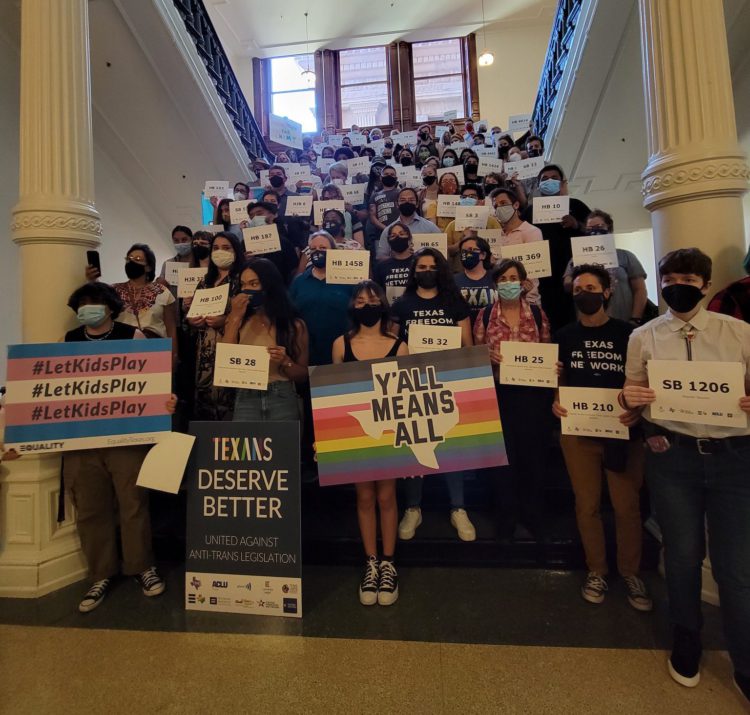 NEW YORK – The Trevor Project received nearly 4,000 crisis contacts from transgender and nonbinary youth in Texas in 2021, with many directly stating that they are feeling stressed and considering suicide due to anti-trans laws being debated in their state.
This new data comes during a year when Texas lawmakers have proposed nearly 70 anti-LGBTQ bills, including more than 40 bills that specifically target transgender and nonbinary youth — far more than any other state.
The Texas State Senate passed its anti-trans sports ban SB3 this week, and the companion bill HB10 is now moving forward in the Texas House.
Republican Texas Governor Abbott has prioritized SB 3 and called for a third consecutive special session of the legislature to consider this bill, which would ban transgender student-athletes from playing on sports teams consistent with their gender identity.
"The Trevor Project's crisis counselors have been hearing from transgender and nonbinary youth in Texas who are scared and worried about anti-trans laws being debated in their state — and some have even expressed suicidal thoughts. This is a crisis. We urge Texas lawmakers to consider the weight of their words and actions — and to reject HB10/SB3," said Amit Paley, CEO and Executive Director of The Trevor Project.
Between January 1 and August 30, 2021, The Trevor Project received more than 10,800 crisis contacts (calls, texts, and chats) from LGBTQ young people in Texas looking for support. More than 3,900 of those crisis contacts (36%) came from transgender or nonbinary youth.
Crisis contacts from LGBTQ young people in Texas seeking support have grown over 150% when compared to the same time period in 2020.
While this volume of crisis contacts can not be attributed to any one factor (or bill), a qualitative analysis of the crisis contacts found that:
Transgender and nonbinary youth in Texas have directly stated that they are feeling stressed, using self-harm, and considering suicide due to anti-LGBTQ laws being debated in their state.
Some transgender and nonbinary youth have expressed fear over losing access to sports that provide important acceptance in their lives.
"As a transgender young person in Texas, this new data from the Trevor Project is not surprising, but it's nonetheless harrowing and alarming to see this representation of the detrimental impact Texas Lege is having on our community — especially our kids. Lawmakers and proponents of bills like SB3 and HB10 should be alarmed by these statistics, too," Landon Richie a Trans youth activist and GenderCool Youth Leader from Houston told the Los Angeles Blade.
"Under the guise of protecting children and promoting fairness, Texas legislators are directly harming thousands of transgender and nonbinary youth, denying them the dignity, respect, and childhoods that they deserve. It's never an exaggeration to say that the passage — and merely debate — of these bills will cost lives," Richie added.
National mental health organizations like The Trevor Project and state LGBTQ equality groups including Equality Texas and Transgender Education Network of Texas (TENT) are raising concerns about the impact of such legislation on the mental health and wellbeing of transgender and nonbinary youth.
The Trevor Project's 2021 National Survey on LGBTQ Youth Mental Health found that more than half (52%) of transgender and nonbinary youth seriously considered suicide in the past year and 1 in 5 attempted suicide. Further, Trevor released a new research brief earlier this month on LGBTQ youth participation in sports, which found that a majority of LGBTQ young people (nearly 66%) do not actively participate in sports — with many citing fear of bullying and discrimination as a key factor for not participating.
If you or someone you know needs help or support, The Trevor Project's trained crisis counselors are available 24/7 at 1-866-488-7386, via chat at TheTrevorProject.org/Help, or by texting START to 678678.
2nd largest school district in Utah bans Pride & BLM flags as 'too political'
"We have to have a politically neutral classroom, and we're going to educate the students in the best possible way that we can"
FARMINGTON, Ut. – Administrators this week in the Davis School District, which is Utah's 2nd largest school district with 72,987 students, banned LGBTQ Pride and Black Lives Matter flags, saying they are 'politically charged.'
According to the Salt Lake City Tribune, Davis Schools spokesperson Chris Williams told the paper; "No flags fly in our schools except for the flag of the United States of America." Williams later walked that statement back adding a clarification that some of the Districts schools have flags from sports team or international countries which are considered "unrelated to politics."
"What we're doing is we're following state law," said Williams. "State law says that we have to have a classroom that's politically neutral."
Amanda Darrow, Director of Youth, Family, and Education at the Utah Pride Center in Salt Lake City, told multiple media outlets the school district is "politicizing the rainbow flag" which doesn't belong on a political list.
"That flag for us is so much more," said Darrow. "It is just telling us we're included in the schools, we are being seen in the schools, and we belong in these schools."
KUTV CBS2 News in Salt Lake City checked with the Utah State Board of Education. In an email, spokesman Mark Peterson said, "There is nothing in code that specifically defines a rainbow flag as a political statement so it would be up to district or charter school policies to make that determination."
The local Utah chapter of the American Civil Liberties Union also weighed in saying in a statement;
"Whether or not a school district has the legal ability to ban inclusive and supportive symbols from classrooms, it is bad policy for them to do so," the advocacy organization said in a statement. "Utah schools have an obligation to ensure that all students, regardless of their sexual orientation or gender identify, feel welcome inside a classroom. We urge school administrators and teachers to adopt policies that make all students feel safe and included."
Williams insisted the policy is not meant to exclude anyone and that all students are loved and welcomed – they just want to keep politics out of school he told the Tribune and KUTV.
"We have to have a politically neutral classroom, and we're going to educate the students in the best possible way that we can," said Williams.
A Utah based veteran freelance journalist, writer, editor, and food photographer weighed in on Twitter highlighting the negative impact of the Davis Schools decision on its LGBTQ youth.
Davis County school district has banned BLM & pride flags and other symbols saying they are politically charged.

This is why the number 1 killer of Utah kids is suicide, especially among LGBTQ youth. Nearly 52% say they have frequent suicidal ideation.https://t.co/twSZwWvWVl

— Kaz Weida (@kazweida) September 21, 2021
Davis County School District bans LGTBQ and BLM flags as 'too political'