What I lost when my best friend Garbanzo went missing
Dogs teach us the lessons we need most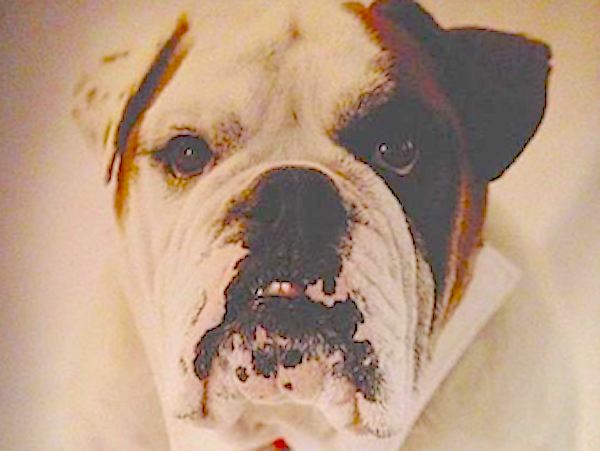 I had already gone dark on the news.
Protections for transgender students to use bathrooms that corresponded with their gender identity had been rescinded. Our country had been withdrawn from the Paris Climate Accord.  A healthcare bill that would simultaneously defund Planned Parenthood and deny millions of Americans access to quality medical care was being secretly crafted in the senate. The Minnesota police officer who fatally shot African-American, Philando Castile in a routine traffic stop was acquitted. A 19-year old high school student and Ecuadorian immigrant was taken into custody by ICE hours before his prom. In every headline and news teaser there was an unmistakable absence of compassion and humanity.
Even Anderson Cooper, who I could always rely on for perspective and wit was losing his cool with political commentators he invited on his show.  I knew then it was time to get myself off the news grid.
Unfortunately, adjusting the settings on all of my devices couldn't protect me from receiving the worst news imaginable.
Garbanzo, my 12 ½ year old English Bulldog Godson had gone missing from his home in the hills that overlook the Sunset Strip.  I immediately jumped in my car and rushed to his home to assist his DogDad and DogMom in their neighborhood search for him.
At every turn of my routine commute to Garbanzo's home from my apartment west of the 405 freeway, I expected a text beep alerting me that he found been safe. By the time I reached the iconic 9200 Sunset Building, the last milestone before turning up the hill to his home, I was nauseated and I could feel the blood of panic coursing through my veins.
Garbanzo came into my life five years ago when I was hired by his family to care for him and his Bulldog siblings.  It didn't take long for me to fall madly in love with his soulful eyes and his gentle nature.  A spry seven years old when we met, I quickly discovered that Garbanzo preferred the cafes, shops and restaurants of our city's trendiest streets to the trails, oceans and parks that make Los Angeles unique.
My face always hurt from smiling as he sat up tall and alert, craning his neck to take in the view outside the back passenger window of my Prius.
It all made perfect sense since as a young man, Garbanzo had been the mascot of The London Hotel where he earned $25 an hour as an appearance fee at the hotel's evening events.  This role had made him a local Los Angeles celebrity and he reveled in the attention of an excited stranger who knew his name.
At 12 ½, Garbanzo had grown sedentary. Even with the help of the pet cannabis he had been taking for about a month, he could still only comfortably walk a quarter of a block. It seemed impossible that he could have gone far and yet he was nowhere to be found.
I suppressed my hysteria as I wandered his hilltop street calling his name into the night. The view of the sparkling city which from his house which had once seemed so magical, suddenly seemed like a nightmare — a mysterious constellation to which Garbanzo had been inexplicably transported.
This wasn't just any dog. This was my best friend whose eyes brightened when he saw me, smiled at me when we snuggled up in bed and lulled me into sleep with his snoring when the grief from my own dog dying left me sleepless for days.
The next morning, Garbanzo's family and I channeled our fear into a tactical search and rescue operation. We made flyers, neon posters and created ads online. Given the state of our country and the world, it was difficult to believe that anybody in a big city, especially one as competitive as Los Angeles, would care about our missing dog.
It turns out my fellow Angelenos did.
It started with the Kinko's Fed-Ex employee who let me slip into the store to print hundreds of flyers as he was literally closing the door of for the night.  Early the following day, when I was a sweaty, emotional and rambling mess posting flyers and stopping people on the street, they stopped to listen. Whether they were walking their dogs, on their way to get a coffee or hurriedly on their way to work, they gave me a minute.
In some cases, people averted their eyes when they saw me peddling my flyers, but it only took a quick glance of Garbanzo's face on the flyer to bring out their "higher self" and they stopped to hear me out.  Some took pictures of my flyer and posted it to their social media accounts. Others shared inspirational stories of recovering their own lost dogs.
One surreal night canvassing a neighborhood with a well intentioned but overwhelming volunteer, a Millenial on her way out for the night gave me a much needed comforting hug. Another lonely day when the sun was blasting and I thought I might lose my mind, a Gen-Xer like myself, who had taken my cell phone number the day before, sent me a simple text reminding me, "People are good."
Despite my fatigue and despair, the world around me transformed.  It is suddenly full of kindness, compassion and understanding. There is no division or cynicism. Online and in real life, I am surrounded by the positive thoughts, prayers and love of people from all over the city, the country and the world.
Garbanzo is still missing and every day is a vigil. Many people have asked me how his family and I are managing to get through each day.  This question makes me smile because like the angelic dogs we love so much, we have learned to live life in the present. When the agony becomes too much we make the decision to choose hope, accept kindness and find joy in the simplest of things.
Thank you Madam Speaker: Karen Ocamb reflects on Nancy Pelosi
Whether comforting a friend with AIDS or pointing a powerful finger at Trump, Pelosi exemplifies the humble nobility of servant leadership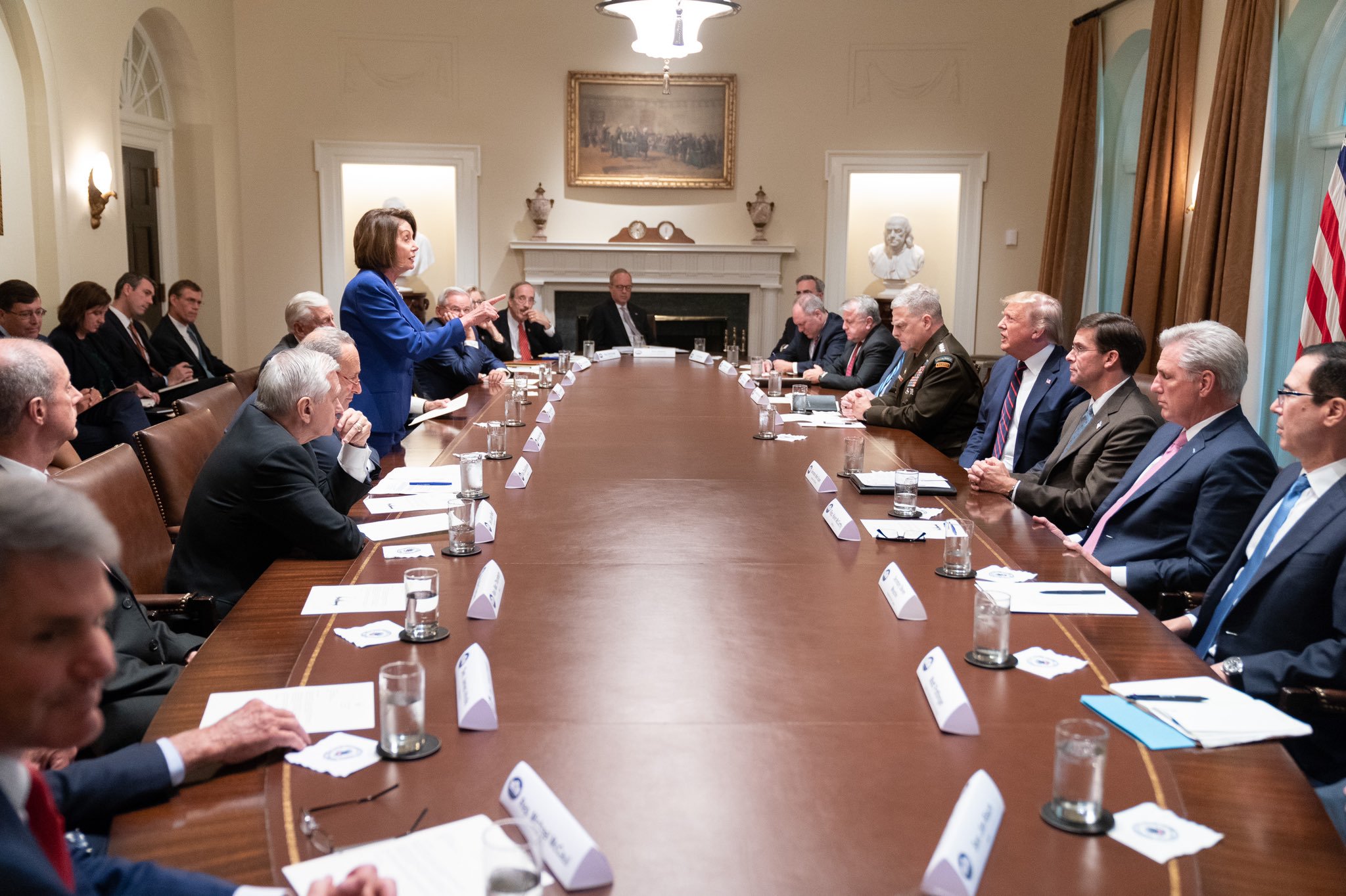 WEST HOLLYWOOD – Thank you, Speaker Nancy Pelosi! Let me add my gratitude to the praise that's poured in since Pelosi announced she would stay in Congress but was not seeking re-election as Speaker to make way for a younger generation.
In typical Trumpian fashion, CA GOP colleague Kevin McCarthy rudely absented himself as commentator after commentator – including some Republicans – called Nancy Pelosi the best Speaker in American history as she gave her "future plans" speech from the Floor of the House of Representatives.
Some commentators applauded how many extraordinary pieces of legislation she got passed – key among them ObamaCare, about which Pelosi repeatedly said: "Because of the Affordable Care Act – and I hope that every woman in America understands this – being a woman is no longer a preexisting medical condition. As a mother of five children, four daughters and one son, I'm very excited about this."
Thanks to one of those daughters, Alexandra Pelosi, who caught her mother's brave, caring and powerful reactions during the Jan. 6th insurrection when domestic terrorists where hunting her down, the world got to watch America's top Congressional leadership demur to the woman who is third in line of succession as she essentially served as Acting President of the United States and helped effectuate the Constitutional transition of power from Trump to Joe Biden.
I'd met and photographed Nancy Pelosi very briefly over the years when she came to Los Angeles for an event I was covering. But after the #ResistMarch in 2018, it occurred to me that so many of the young people raising their fists in exuberant agreement with her remarks probably had no idea who she really was. I got in touch with her terrific out deputy chief of staff Drew Hammill and asked for an interview. We were slated for 15-20 minutes but she wanted to go longer.
It was May 2018. We talked about Donald Trump and his threat to democracy; the looming midterm elections; how Republicans brand her as being from San Francisco – a "coded" gay slur; the Equality Act; and her Catholicism in the context of a Church that worked hard to oppose Prop 8, calls homosexuality "intrinsically evil," and excluded her from taking Communion in SF because of her views on abortion.
"As a Catholic, I was raised to respect every person. We're all God's children. In my family, there was never any question about that," Pelosi told me. "In Baltimore, we did have a growing LGBT community—we didn't call it that then but it was part of our lives and it was not any question that we would be any more respectful of one person than another. It wasn't even an issue with me and I didn't ever even describe it or associate it with Catholicism because Catholicism taught me something different. It didn't teach me discrimination. It taught me respect. And so it prepared me very well, my Catholicism, for being a representative in San Francisco."
"There's no question the Catholic Church in California was a participant in Prop 8 in a negative way," Pelosi said. "We were on the other side of that. But to me—it was their problem. It wasn't anything that was any moral imperative to me for me to follow the Church in enshrining discrimination in the law in California."
Ironically, in San Francisco, the Church "was more sympathetic to people when they had HIV/AIDS because they needed help then they were to people who weren't infected. It was the strangest, strangest thing," Pelosi said.
AIDS was – and is – deeply personal to the Speaker of the House.
"Some people criticized me for talking about AIDS on my first day in Congress (in 1987) and I realized that it was not just about getting funding for AIDS research and prevention and care but it was about ending discrimination against people with HIV and AIDS," Pelosi told me.
More from the my cover story:
Pelosi responds viscerally when asked about losing friends. "Oh, my gosh. Oh, my gosh. A little flower girl in my wedding. My dear, dear friends in the community in San Francisco. We were going to two funerals a day. I was visiting people in the hospital all the time and quite frankly, when I say losing people," Pelosi says, "I lost friends because I just walked away from them because they were not treating people with HIV and AIDS with respect. They would say to me, 'I don't know why you hire that caterer – don't you know that everybody there has HIV?' And I'd say, 'Don't bother to come to my house anymore if that's your attitude.' It just changed my whole view of them."…
"I'll never stop missing some of my dearest dear friends from then," she says. "Of course, we went from funerals to people saying help me make out my will because this is going to end soon, to those very same people looking for a job and then wanting to get married. So, everything has improved but I would never have thought 30 years ago when I started all this in Congress that we still wouldn't have a cure for AIDS. We've improved the quality of life, we've sustained life. Everything is better but it's not over, not finished."
Whether comforting a friend with AIDS or pointing a powerful accusing finger at Trump, Nancy Pelosi exemplifies the humble nobility of servant leadership with a touch of classy swagger.
Thank you, Nancy Pelosi, for representing so many of us who still haven't found our power
Read the entire story here:
******************************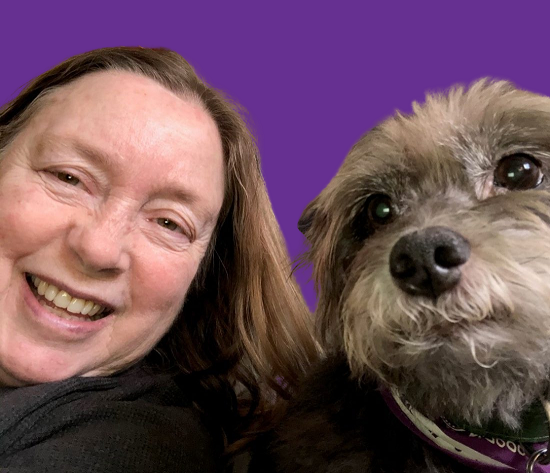 Karen Ocamb is the former news editor of the Los Angeles Blade. She is an award-winning journalist who, upon graduating from Skidmore College, started her professional career at CBS News in New York.
Ocamb started in LGBTQ media in the late 1980s after more than 100 friends died from AIDS. She covered the spectrum of the LGBTQ movement for equality until June 2020, including pressing for LGBTQ data collection during the COVID pandemic.
Since leaving the LA Blade Ocamb joined Public Justice in March of 2021 to advocate for civil rights and social, economic, and racial justice issues.
She lives in West Hollywood, California with her two rescue dogs.
******************************