DOJ: Anti-gay discrimination perfectly OK under federal law
"A roadmap for dismantling years of federal protections"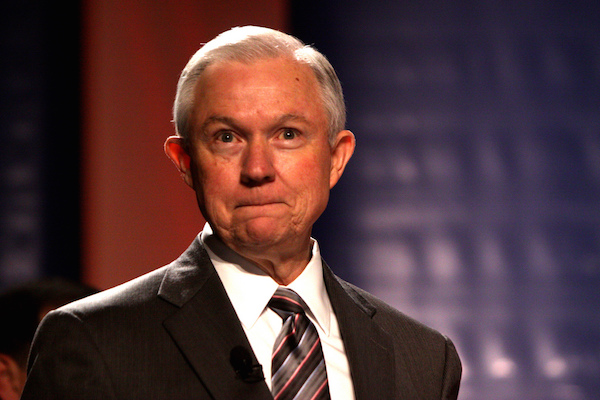 The U.S. Justice Department has declared anti-gay discrimination is lawful under current federal civil rights law, filing an friend-of-the-court brief in a case of alleging employment discrimination.
In a 23-page brief, the Justice Department under U.S. Attorney General Jeff Sessions rejects the notion that sexual-orientation discrimination is a form of sex discrimination under Title VII of the Civil Rights Act of 1964.
"The essential element of sex discrimination under Title VII is that employees of one sex must be treated worse than similarly situated employees of the other sex, and sexual orientation discrimination simply does not have that effect," the brief says. "Moreover, whatever this Court would say about the question were it writing on a blank slate, Congress has made clear through its actions and inactions in this area that Title VII's prohibition of sex discrimination does not encompass sexual orientation discrimination. Other statutes and rules may prohibit such discrimination, but Title VII does not do so as a matter of law, and whether it should do so as a matter of policy remains a question for Congress to decide."
The brief is signed by Chad Readler, acting assistant attorney general for the Civil Division; Tom Wheeler, acting assistant attorney general for civil rights; Deputy Assistant Attorney General Hashim Mooppan; and Justice Department attorneys Charles Scarborough and Stephanie Marcus.
The Justice Department brief was expected. Outside sources familiar with the department's plan informed the Washington Blade earlier this week a brief would be forthcoming in a case alleging anti-gay workplace discrimination before the U.S. Second Circuit Court of Appeals.
However, the Justice Department was expected not only to reject the idea that anti-gay discrimination is covered under Title VII, but also transgender discrimination. The brief ultimately avoids the issue of discrimination based on gender identity, although its reasoning could apply to cases of transgender discrimination.
Although the Justice Department under the Obama administration never took an official view on whether sexual orientation discrimination is prohibited under Title VII, the brief effectively turn a Justice Department that once argued for protections for LGBT people into an institution that seeks to undermine them.
The reasoning in the brief contrasts with the determination of the U.S. Equal Employment Opportunity Commission, the independent agency charged with enforcing federal workplace civil rights laws. In 2015, the EEOC found in the case of Baldwin v. Foxx anti-gay discrimination constitutes sex discrimination under Title VII.
Case law that has determined Title VII bars workplace discrimination against lesbian, gay and bisexual people isn't well developed, but some courts are reconsidering decisions made in past decades against protections based on sexual orientation.
The Seventh Circuit determined earlier this year in the case of Hively v. Ivy Community College that sexual orientation discrimination constitutes sex discrimination under Title VII, but the Eleventh Circuit came to the opposite view. Lambda Legal is preparing to submit a petition before the U.S. Supreme Court seeking a nationwide affirmation that anti-gay workplace discrimination is barred under current law.
At one point, the Justice Department brief mocks the Seventh Circuit for adopting the reasoning espoused by EEOC that anti-gay discrimination is sexual-orientation discrimination under current law.
"The Seventh Circuit majority in Hively largely adopted the EEOC's theories," the brief says. "These theories are inconsistent with Congress's clear ratification of the overwhelming judicial consensus that Title VII does not prohibit sexual orientation discrimination. And even viewed solely on their own terms, none of these theories is persuasive."
The brief is filed on the same day President Trump announced on Twitter he'd reinstitute the ban prohibiting openly transgender people from serving in the armed forces. Coupled together, the brief and the president's tweets span actions enabling discrimination across the entire LGBT community.
The filing is just the view of the Trump administration and has no binding effect. Whether or not anti-gay discrimination will be considered lawful under Title VII is up the Second Circuit.
James Esseks, director of the ACLU's LGBT and HIV Project, quipped upon review of the brief, "Trump and Sessions together have made it Anti-LGBT Day for the administration."
"The Sessions-led Justice Department and the Trump administration are actively working to expose people to discrimination," Esseks added. "Fortunately, courts will decide whether the Civil Rights Act protects LGBT people, not an Attorney General and a White House that are hell-bent on playing politics with people's lives."
Sarah Warbelow, legal director for the Human Rights Campaign, said in a statement after the brief was filed "attacks against the LGBTQ community at all levels of government" continue to happen under the Trump administration.
"In one fell swoop, Trump's DOJ has provided a roadmap for dismantling years of federal protections and declared that lesbian, gay, and bisexual people may no longer be protected by landmark civil rights laws such as the Fair Housing Act, Title IX, or Title VII," Warbelow said. "For over a decade, courts have determined that discrimination on the basis of LGBTQ status is unlawful discrimination under federal law. Today's filing is a shameful retrenchment of an outmoded interpretation that forfeits faithful interpretation of current law to achieve a politically-driven and legally specious result."
Illinois high school investigates 'anti-queer' bathroom survey
A group of students calling themselves the 'Anti-Queer Association' had circulated the so-called survey
ANNA, Il. – An unofficial student survey that made the rounds at the Anna-Jonesboro Community High School located in the Southern tip of Illinois last week has the local LGBTQ+ community angered and LGBTQ+ students alarmed.
A group of students calling themselves the 'Anti-Queer Association' had circulated the so-called survey that asked: "Yes, I want queers to go in the bathroom," or " No, I don't want queer kids to go to the bathroom with us normal people."
Rob Wright, the superintendent told NBC News affiliate WPSD 6 News that school administrators found out about the survey this past Wednesday.
"We began investigating. We're still investigating. At this point in time, I really can't give any information regarding any individuals or discipline measures," said Wright. "But, I can tell you that this type of harassment is taken very seriously and will not be tolerated. And once the investigation is complete, the appropriate discipline will take place where warranted."
The Rainbow Café LGBTQ Center in neighboring Carbondale, Illinois, responded to the survey, "My understanding is that it was an association that was brought upon the students and a parent that's cosigning for it that made the Anti-Queer Association, basically trying to repeal the Keep Youth/Children Safe Act," Michael Coleman a member of the Cafe's board of directors told WPSD. "Basically stating that we are supposed to have inclusive bathrooms for those who are transgender or non-binary or non-conforming," he added.
Coleman also told the station that bullying, harassment and discrimination of any kind is not tolerated.
Noting that the high school's LGBTQ+ students are feeling alarmed and that there are no safe spaces, He said that the message he wanted to convey to those students is to let them know they have a safe space available with his organization. He also shared a message to those responsible for the survey.
"Come to Rainbow Cafe. We offer a plethora of resources and training," he said. "I'm actually the one that does all of the training for different local agencies, schools. We do training on an individual basis as well, so you know, I like to tell people: If you don't know something, learn it. Don't spew hate about it because you don't understand something."
"They really feel very unsafe in that environment in Anna-Jonesboro and that they felt that nothing was going to get done," Coleman said. "That by us taking that stand, that initiative, they really feel like it's not going to happen anymore."
Superintendent Wright said to WPSD that "he is personally disappointed that this happened at the school." The station asked Wright if the staff at the Anna-Jonesboro Community High School will provide counseling to the LGBTQ+ and other students affected. His response was that the school has always had counseling and other resources available to students.
Akron, Ohio non-profit gears up to assist LGBTQ+ young adults
"Although there's a nondiscrimination ordinance for LGBTQ+ people in Akron, he says that Ohio still has a long way to go for LGBTQ+ rights"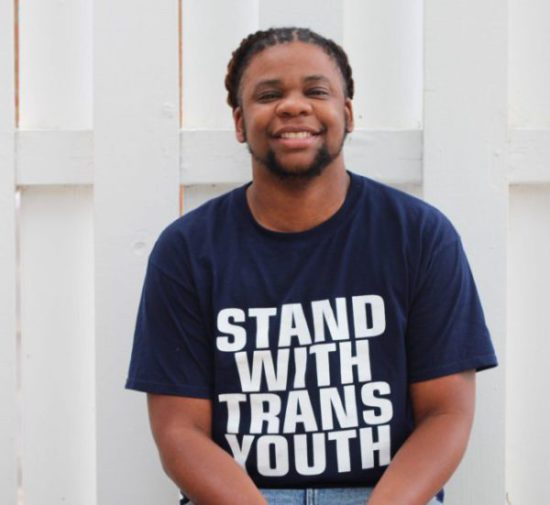 AKRON, Oh. – The Motivate, Educate, Transform and Advocate (META) Center has provided support to Northeast Ohio trans and gender-nonconforming youth from ages 7 to 19 since 2016. Now, Giovonni Santiago, the founder of the Akron, Ohio, based nonprofit, is gearing up to support people in their 20s.
Santiago started the group to "create social change and foster acceptance" by providing housing coordination, legal advocacy, emotional support and community outreach, reports the Akron Beacon Journal.
"Sometimes, it's just allowing people to have a place to go," Santiago told the Beacon Journal. "It's like they don't need to have a conversation. They just need a safe place."
"I do this work because I want other people to live their life authentically," he said.
Santiago says that parents who see their child "expressing differently than society would say they should" seek his help.
"A parent might say, 'Well, my daughter likes to play with trucks'… and it's not just a one-time thing," he told the Beacon Journal. "It might be nothing, and it might be something."
"We want them to know that's not a bad thing," he said. "We want people to feel valid with who they are."
Although META is based in Akron and does much of its work in Northeast Ohio, Santiago says his group has a national impact, helping approximately 200 people a year, according to the Beacon Journal.
"It entails support groups, one-on-one peer support with myself, we send out care packages after individuals have gender-affirming surgery, we offer a clothing closet, so we send clothing to individuals who need clothes," he said.
Santiago, who is also the Northeast Ohio organizer for Equality Ohio, knows first-hand the struggle that trans kids face, as he too is a trans man.
"As trans people, the journey is not just ours," he told the Beacon Journal. "It affects our families, it affects our friends. It affects everyone."
According to the Beacon Journal, he entered the U.S. Air Force during the "don't ask, don't tell" military era. After his Air Force service, Santiago earned a degree in early childhood education and began teaching preschool.
At 27, Santiago began his medical transition at the Louis Stokes Cleveland Veterans Affairs Medical Center in 2013. He tells the Beacon Journal that he was the doctor's first trans patient.
"I was born female, and knew that I belonged in a male body," he said. "So, I tell people that I've been transitioning, and I've been transitioning for eight years."
Santiago is a highly regarded LGBTQ organizer. According to the newspaper, he was named one of Cleveland Magazine's Most Interesting People and honored by NBC Out in 2018.
Although Santiago helped establish a nondiscrimination ordinance for LGBTQ+ people in Akron, he says that Ohio still has a long way to go for LGBTQ+ rights. Santiago added that nearby Cleveland is "No. 4 on the list for where Black trans women are murdered."
"We've always been here, but we've had to live in fear," he said. "Even now in Ohio, there are zero protections for LGBTQ people"
Virginia GOP gubernatorial candidate opposes marriage equality
The Family Research Council, which the Southern Poverty Law Center categorized as an extremist anti-LGBTQ hate group has endorsed Youngkin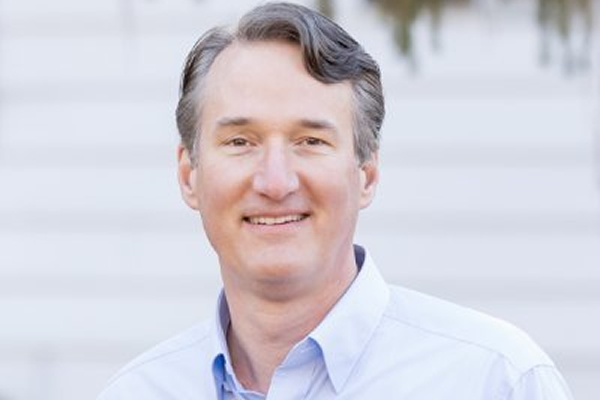 FAIRFAX COUNTY, Va. – Glenn Youngkin in an interview with the Associated Press has reiterated his opposition to marriage rights for same-sex couples.
Youngkin—a Republican who is running against Democrat Terry McAuliffe to succeed Virginia Gov. Ralph Northam—said in an interview published on Friday that he feels "called to love everyone." Youngkin then reiterated his opposition to marriage equality before he added it is "legally acceptable" in the state. "I, as governor, will support that," Youngkin told the AP.
McAuliffe was Virginia's governor from 2014-2018. Same-sex couples began to legally marry in Virginia a few months after McAuliffe took office.
McAuliffe in 2014 became the first governor of a Southern state to officiate a same-sex wedding. The lesbian couple who McAuliffe married recently appeared in one of his campaign ads.
McAuliffe on Friday criticized Youngkin. "As governor, I worked my heart out to keep Virginia open and welcoming to all," said McAuliffe in a tweet. "This type of bigotry and intolerance has no place in our commonwealth."
As governor, I worked my heart out to keep Virginia open and welcoming to all. This type of bigotry and intolerance has NO place in our Commonwealth. https://t.co/T8olFwkszP

— Terry McAuliffe (@TerryMcAuliffe) October 22, 2021
The Family Research Council, which the Southern Poverty Law Center has categorized as an extremist anti-LGBTQ hate group, earlier this month endorsed Youngkin, but Log Cabin Republicans are among the groups that have backed his campaign.
The Human Rights Campaign in 2019 named Youngkin's former company, the Carlyle Group, as a "Best Place to Work for LGBTQ Equality" in its annual Corporate Equality Index.