Express yourself loudly online and securely
A digital Queer Nation says fight back but use protection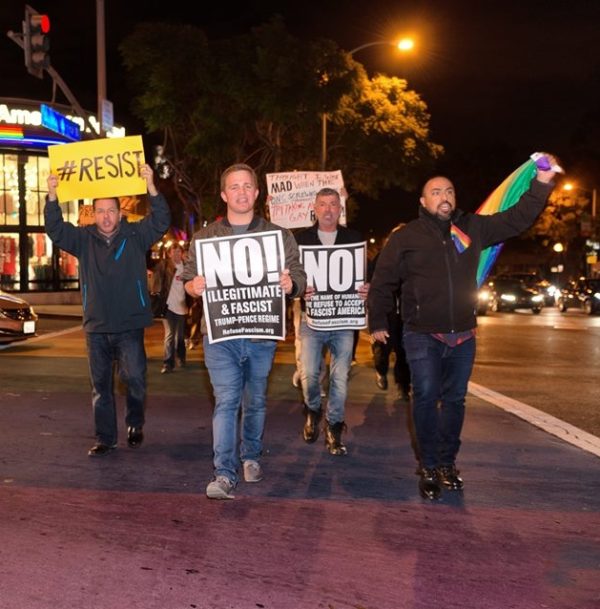 When it comes to digital security, Robert Gamboa tries to watch his back, but it's tough. It's not just that he's a public health officer who deals with highly sensitive data at work. He's also a social activist, perennially under siege.
A few months ago, he was the target of avowed white nationalists bent on disrupting a high-profile anti-Trump rally he staged in West Hollywood.
They waged a Twitter attack, directing sympathizers to his Facebook page and posting cartoon gifs of Pepe the Frog in Nazi drag, which he tried to ignore. Robert felt safe enough. The WeHo Sheriff would be at the rally and his online accounts were, to his way of thinking, inviolable, secured by a maze of letters, numbers, special characters and case combinations.
Yet there he was the day of the rally, logged out of Facebook involuntarily, just as he was poised to live-post and liaise with print, online and TV reporters.
His password was refused, as were his attempts to set a new one. Uninstalling the Facebook app then reinstalling it – three times – did nothing.
How had it happened? A key logger? Unlikely. Robert doesn't send attachments, let alone click them, preferring protected links with end-to-end encryption.
He's a touch paranoid about hackers, having witnessed the destruction identity theft brought down on an ex-boyfriend. He probably gives too much credence to news reports. There was a story about thermal apps that discern your 4-digit credit card pin from the residual warmth of your fingers. Ever since, he fondles the keypad after entering his selection to disguise it. "I actually rub my fingers on all the buttons. I guess it could work."
Tech consultant and media maven Alan Klein winces. "Even the tech-literate tend to panic when their devices and services are compromised. For activists, the stakes rise exponentially, but you have to take a step back and breathe."
Alan – a founding member of both ACT UP and Queer Nation – has designed an educational program geared to the digital security needs of the social justice movement. Digital Safe Space, created in collaboration with the tech company Macktez, is offered free of charge to social justice activists.
He asked whether Robert's Facebook account had been set up for unauthorized login alerts and 2-step verification. It had not.
You must dive into the menu "Setting up extra security" to find those options, which might have alerted him to Trump supporters' random login attempts – so many attempts that they tripped Facebook security, forcing a security lockdown of the account.
Alan, who's normal in every other respect, loves 2-step verification!
"You turn it on and you never have to worry that someone in Russia is secretly reading your email. And 2-step verification is not a modern invention, by the way," he notes.
"In ACT UP, we used the old school version. Marshals or peacekeepers at protests were identified by the armbands they wore, however the only person who knew what color they would be was the person assigned to buy them, a person we already trusted. It prevented infiltrators from masquerading as ACT UP marshals."
There are similar analog analogies for other Digital Best Practices, many of them enabled by the same skills we use in the physical world.
"Our instincts are sharp when it comes to safety and security," says Alan. "We know someone is standing uncomfortably close. Digital threats aren't always as visible, but you don't have to see them to sense them."
"Lock your devices, as you would the door to your house. Disable auto logons and require passwords when they wake up from sleep. If an email doesn't look right, pick up the phone. And be realistic.
"Some password you'll never remember. Instead, 'write out a full sentence,' Alan suggests — for example, 'i-resolve-to-use-STRONGer!-passwords-in-2017.'"
Simple, effective, free. No proprietary software, online subscriptions or technical consultants required.
"So many activists are under-resourced that a plan such as Alan's is essential," says Richard Burns, Interim Executive Director at the Johnson Family Foundation, a major backer of LGBT causes. "We must up our game. Not just to deal with surveillance by the American government, but by foreign entities and hackers.
"I'm not naturally tech-savvy. I like common sense systems. When I read the description of the workshop, I said this was designed with me in mind."
It's an accessible course – lively and devoid of jargon. An apt choice for the clients at the David Bohnett Foundation's CyberCenters if there's a way to deliver it to them free. Paul Moore, Program Officer for the Beverly Hills organization, dispenses millions to set up the labs at gay and
lesbian community centers nationwide, but the funding doesn't cover internet service or operating costs, which are borne by sites that may lack resources for training. "Digital Safe Space presents information that's critical to our well being at this time and it does so smartly," said Paul.
According to Javelin Strategy & Research, 15.4 million consumers were victims of identity theft or fraud last year, up 16% from the year before, at a cost of $16 billion. Los Angeles isn't the worst US city in terms of losses, but it's bad enough to merit the biggest county-level Cyber Crime unit in the country.
Again, a warning from Alan: "Despite the endless attacks and endless security measures you could adapt to deal with them, you don't want to be ruled by your paranoia. If you're not Edward Snowden, you don't need to pull a blanket over your head before entering a password."
Or as Alex Garner, Senior Health Innovation Strategist at Hornet. puts it, "Under Trump we're forced to be vigilant and take whatever precautions we can to protect our privacy.
"But we also have to decide which risks we're willing to live with, which we aren't and which we will resist, to foster a community where people can express themselves, free of stigma and fear."
You can connect with Digital Safe Space on their website, on Facebook and on Twitter.
Tennessee Governor signs anti-Transgender student bathroom bill
This bill is the third anti-Trans legislation signed by Governor Lee following other anti-Trans laws and anti-LGBTQ legislation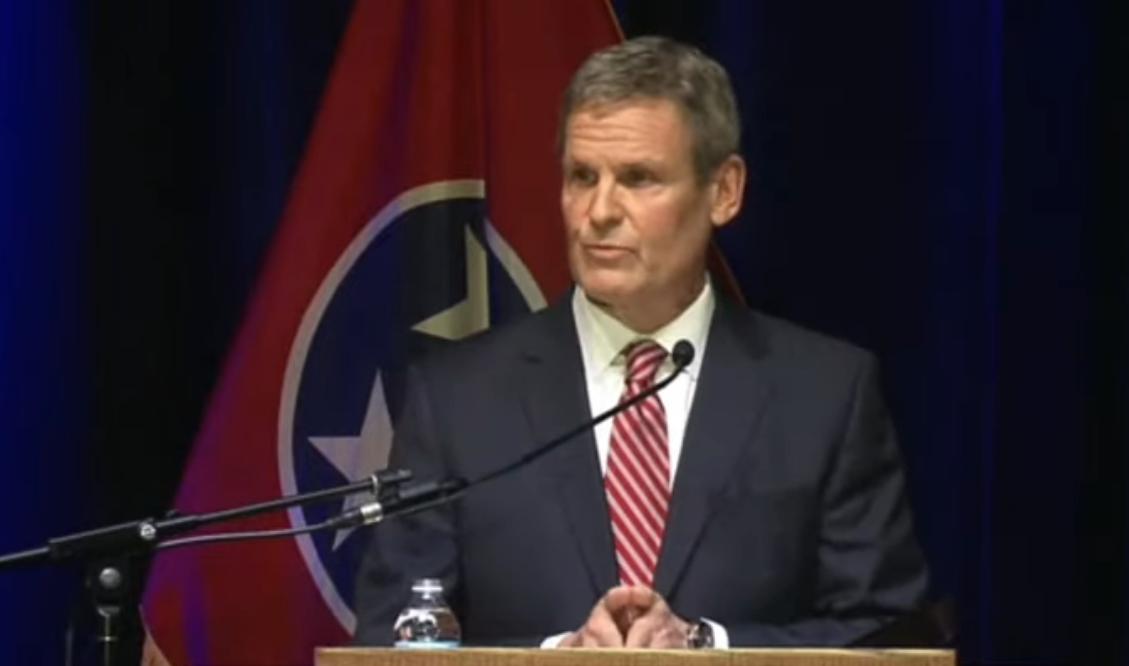 NASHVILLE, TN. – Republican Tennessee Governor Bill Lee last Friday quietly signed House Bill 1233, an anti-Trans bill that requires the state's public schools to make "reasonable accommodation" for a person who cannot or will not use a restroom or changing facility designated for their sex in a public school building or at a school-sponsored activity.
The law stipulates that a person's sex is "a person's immutable biological sex as determined by anatomy and genetics existing at the time of birth." It further defines "reasonable accommodation" as having access to a "single-occupancy restroom or changing facility" or "use of an employee restroom or changing facility."
"A reasonable accommodation does not include access to a restroom or changing facility that is designated for use by members of the opposite sex while persons of the opposite sex are present or could be present," the bill reads.
The law drew backlash and severe criticism from LGBTQ advocacy groups, including the Human Rights Campaign, (HRC), who labeled it as part of the 2021 "Slate of Hate" bills rippling through the Tennessee state legislature, along with the anti-transgender sports and business bathroom bills.
"These anti-equality pieces of legislation are being pushed by national extremist groups and peddled by lawmakers in Tennessee in an effort to sow fear and division," HRC said in a statement.
This bill is the third anti-Trans legislation signed by Lee this session, following SB 228 an anti-transgender sports ban, and SB 1229, a sweeping anti-LGBTQ education bill.
Lee is expected to sign HB 1182 (SB 1224), known as the 'business bathroom bill' that would require businesses that don't actively prevent transgender people from using the restroom consistent with their gender identity to post an offensive and outrageous sign warning that transgender people might be inside. The legislation was sent to him earlier this month after its passage by state lawmakers.
Queer residential safe space at Bucknell University attacked by frat boys
We can commit to addressing it in a way that protects LGBTQ Bucknellians and better ensures their safety in the future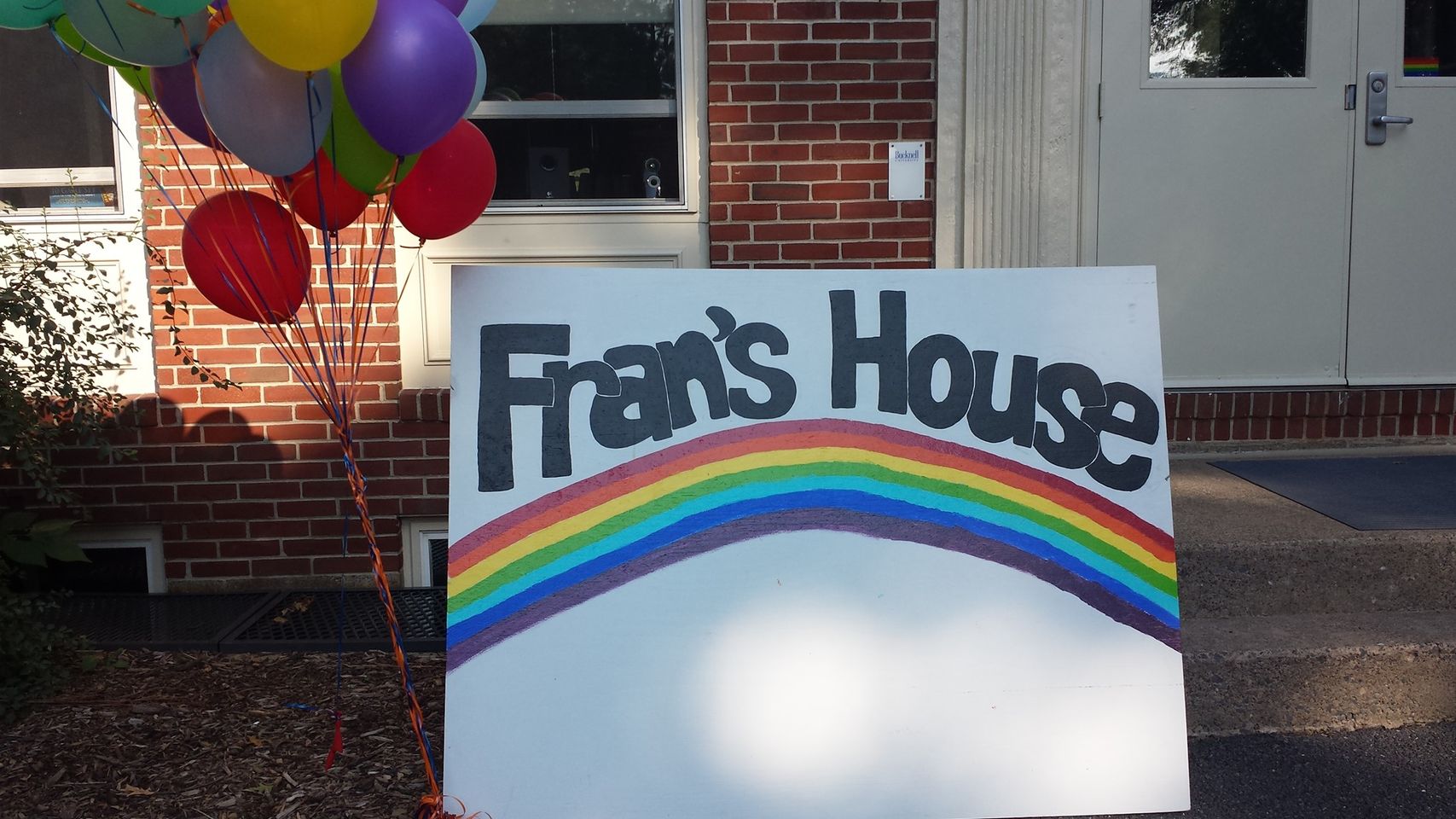 LEWISBURG, PA. – LGBTQ students at the gender-neutral student residence Fran's House were studying and relaxing last Thursday evening as finals week approached for Bucknell University. The peaceful evening was shattered when a group of about 20 former Tau Kappa Epsilon fraternity members attempted to break in to the house.
Fran's House is an LGBTQ affinity residential space for the LGBTQ students at the school, which is located in a small Central Pennsylvania township about 60 miles North of Harrisburg the state capital.
University officials have now opened an investigation after Tyler Luong, the Fran's House residential adviser, (RA) wrote a letter to Bucknell University's president, John Bravman describing what took place;
"[…] the residents of Fran's House were locking our windows and securing our doors from nearly 20 former Tau Kappa Epsilon members from breaking into our home, he wrote.
As the residential advisor of the affinity house and a member of the LGBTQ+ community, I want you to imagine what it felt like to be studying one minute, and then locking down all possible entrances the next. […]"
In the letter Luong says that the nearly 20 former Tau Kappa Epsilon members banged against the windows and doors, "swinging a metal bar at our flag pole that displays our pride flag, and urinating on our front porch. They FLASHED one of my residents." All the while he says shouting "Let us in!", "This isn't your home!", "This is our home!"
The Tau Kappa Epsilon fraternity was suspended and later revoked by the university for ritual hazing incidents and under age consumption of alcohol. The hazing incidents were described as brutal and in 2019, charges were filed unrelated to the fraternity's suspension, in a rape case that occurred at the fraternity.
Adding to the controversy, in his letter Luong says that the campus Public Safety officers did not respond to the scene in a timely manner. According to Luong the tardiness of the officers was then exacerbated by what appeared to be studied indifference to the severity of the situation and what appeared to be sympathy for the fraternity members involved.
"When Public Safety arrived, they laughed at the situation. President Bravman, the officers bonded with our offenders, reminiscing their college days and calling them handsome young men. President Bravman, the two officers didn't even speak to me. Neither of the two officers came up to us Fran's House residents to ask if we were okay. AND THEN THEY PROMISED TO TALK TO THE CHIEF OF PUBLIC SAFETY TO GET THEM ACCESS TO OUR HOUSE WHEN FINALS WEEK WAS OVER, SHAKING EACH AND EVERY ONE OF THEIR HANDS," Luong wrote.
"President Bravman, the officer offered them their business card. I had to ask TWICE to get one because the officer was too busy laughing with our offenders. Is it within the policy for Public Safety to completely ignore the ones who reported the crime?" He added.
Last Friday the University responded issuing a public statement from the University's President John Bravman, its Provost Elisabeth Mermann-Jozwiak and Nikki Young, the Associate Provost for Equity & Inclusive Excellence.
"We write to acknowledge and condemn a horrific incident that occurred last night at Tower House, the Fran's House affinity residence and center of student life for our LGBTQ student community, and to state our unequivocal support for all LGBTQ Bucknellians. We are both outraged and sorrowful that the residents endured this violation of the space that is so critically important to them as a community. These actions will not be tolerated," the officials wrote.
Addressing Luong anger over the actions of the campus security officers, the statement read: "Additionally, we will implement additional educational and professional development for Public Safety officers to foster a better sense of safety and belonging for all members of the Bucknell community."
The University promised to make appropriate changes writing, "We cannot erase the ugliness and subsequent trauma of last night's transgression against the students of Fran's House and, implicitly, many others, but we can commit to addressing it in a way that protects LGBTQ Bucknellians and better ensures their safety in the future. Please join us in supporting them now, and please look for announcements of community events and educational opportunities when we reconvene on campus this fall."
Bill McCoy the Director of the Office of LGBTQ Resources and awareness at Bucknell University also issued a statement in support of Fran's House residents,
While it should never have been tested in this way, the Fran's House community has and continues to show courage and support for one another. Past, present and future, they are a source of PRIDE for our campus. Thank you to all who have and will reach out. Knowing the breadth of support, I hope, will hasten the return of safety for the residents of Fran's House – but time to heal and feel safe in their home will be needed.
The students of Fran's House in an open letter published on social media and other platforms thanked the community at large for the support.
First and foremost, thank you to those who have been showing their support to the Fran's House and LGBTQ+ community at large. When this incident first occurred, our residents simply wanted to spread awareness of the incident. We are astounded by the amount of advocacy and kindness we have received as a result of this from the LGBTQ+ individuals and allies in the Bucknell student body, faculty, staff, alumni network, parents, and more.
The statement also added, "Furthermore, the Public Safety officers and the individuals involved in the incident need to be held accountable for their actions. What happened to this house is abhorrent. Appropriate actions must be taken by the Bucknell Administration to ensure nothing like this will ever happen again. Fran's House residents will provide full compliance to the independent investigation occurring, and hope we will be adequately represented when the university makes decisions based on this outcome. As students, we must also recognize the importance of holding each other accountable and the unequal opportunities that exist for affinity houses to influence Bucknell's social culture, so that feelings of discrimination and hate are not enabled within our student body.
For those looking for ways to support our community at this time, we ask that you share this statement and previous statements of house residents to those affiliated with Bucknell and beyond.
Three years ago a study by the National Center for Education Statistics found that three-fourths (77%) of the total reported on-campus hate crimes in 2017 were motivated by race, religion, or sexual orientation.
Race was the motivating bias in 43% of reported hate crimes (413 incidents); religion was the motivating bias in 18% of reported hate crimes (172 incidents); and sexual orientation was the motivating bias in 16% of reported hate crimes (154 incidents) in 2017.
New York City Pride bans NYPD from participating till 2025
This decision follows years of pressure from LGBTQ activists, who said that Black and trans LGBTQ people felt threatened by the massive NYPD presence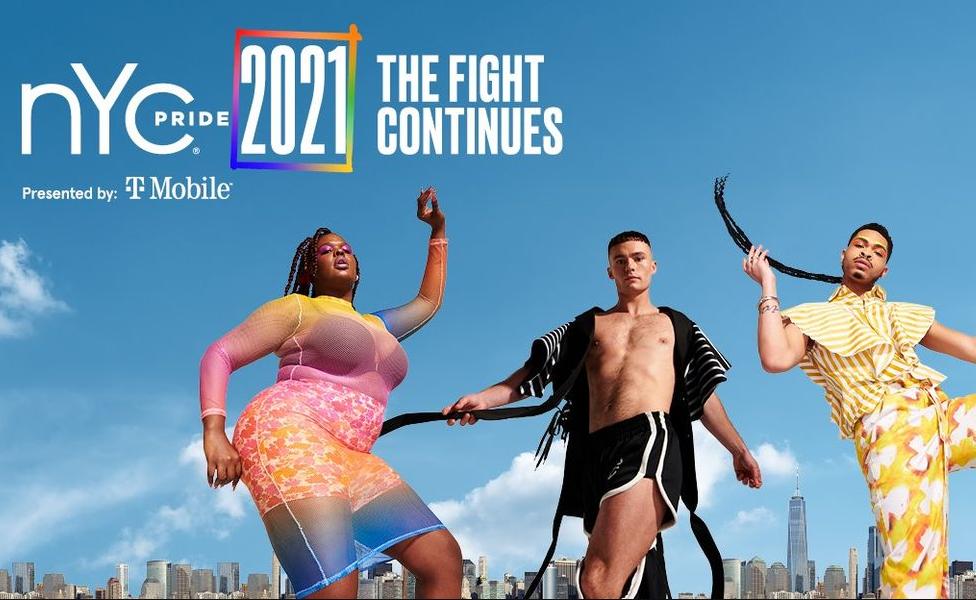 NEW YORK- New York City Pride announced that it has banned the New York City Police Department, (NYPD), corrections and law enforcement exhibitors at NYC Pride events until 2025. NYC Pride also said its decision includes not allowing uniformed cops to march in the Pride parade.
In a press release, the organization said that it was taking these steps to protect "the LGBTQIA+ and BIPOC communities at a time when violence against marginalized groups, specifically BIPOC and trans communities, has continued to escalate," the latter in reference to police brutality and use of deadly force against primarily the Black community.
"The sense of safety that law enforcement is meant to provide can instead be threatening, and at times dangerous, to those in our community who are most often targeted with excessive force and/or without reason," the statement continued.
The NYPD released a statement in response which read in part; "Our annual work to ensure a safe, enjoyable Pride season has been increasingly embraced by its participants. The idea of officers being excluded is disheartening and runs counter to our shared values of inclusion and tolerance. That said, we'll still be there to ensure traffic safety and good order during this huge, complex event."
New York Times metro reporter Michael Gold noted on Twitter that this decision follows years of pressure from LGBTQ activists, who said that Black and trans LGBTQ people felt threatened by the massive NYPD presence.
NYC Pride can not fully take the cops out of Pride, for a bunch of reasons I explain.

But this decision follows years of pressure from LGBT activists, who said that Black and trans LGBT people felt threatened by the massive NYPD presence.
https://t.co/5rLDyq4L3B

— Michael Gold (@migold) May 15, 2021
The statement from NYC Pride also noted,
"NYC Pride is unwilling to contribute in any way to creating an atmosphere of fear or harm for members of the community. The steps being taken by the organization challenge law enforcement to acknowledge their harm and to correct course moving forward, in hopes of making an impactful change.
Effective immediately, NYC Pride will ban corrections and law enforcement exhibitors at NYC Pride events until 2025. At that time their participation will be reviewed by the Community Relations and Diversity, Accessibility, and Inclusion committees, as well as the Executive Board.
In the meantime, NYC Pride will transition to providing increased community-based security and first responders, while simultaneously taking steps to reduce NYPD presence at events."
On its Facebook page, NYC Pride wrote:
"NYPD is not required to lead first response and security at NYC Pride events. All aspects of first response and security that can be reallocated to trained private security, community leaders, and volunteers will be reviewed. An increased budget for security and first response will allow NYC Pride to independently build a first response emergency plan using private security and provide safety volunteers with de-escalation training for first response when necessary.
NYPD will provide first response and security only when absolutely necessary as mandated by city officials. In these instances, NYC Pride will review foreseeable NYPD involvement and, in partnership with surrounding venue precincts, take steps to keep police officers at least one city block away from event perimeter areas where possible."