Express yourself loudly online and securely
A digital Queer Nation says fight back but use protection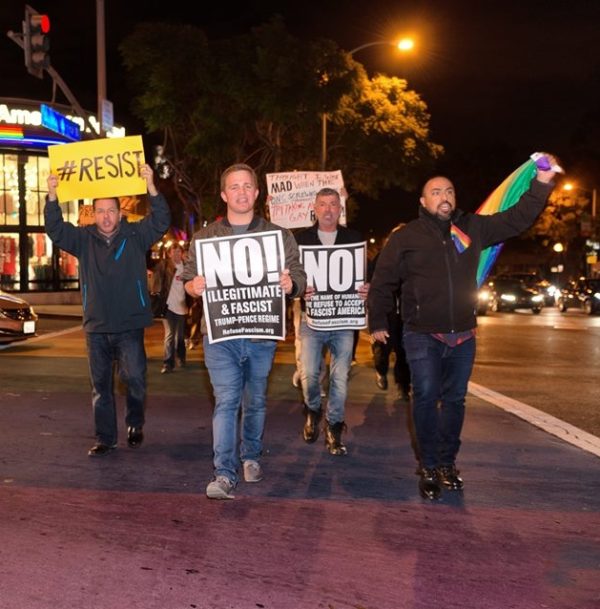 When it comes to digital security, Robert Gamboa tries to watch his back, but it's tough. It's not just that he's a public health officer who deals with highly sensitive data at work. He's also a social activist, perennially under siege.
A few months ago, he was the target of avowed white nationalists bent on disrupting a high-profile anti-Trump rally he staged in West Hollywood.
They waged a Twitter attack, directing sympathizers to his Facebook page and posting cartoon gifs of Pepe the Frog in Nazi drag, which he tried to ignore. Robert felt safe enough. The WeHo Sheriff would be at the rally and his online accounts were, to his way of thinking, inviolable, secured by a maze of letters, numbers, special characters and case combinations.
Yet there he was the day of the rally, logged out of Facebook involuntarily, just as he was poised to live-post and liaise with print, online and TV reporters.
His password was refused, as were his attempts to set a new one. Uninstalling the Facebook app then reinstalling it – three times – did nothing.
How had it happened? A key logger? Unlikely. Robert doesn't send attachments, let alone click them, preferring protected links with end-to-end encryption.
He's a touch paranoid about hackers, having witnessed the destruction identity theft brought down on an ex-boyfriend. He probably gives too much credence to news reports. There was a story about thermal apps that discern your 4-digit credit card pin from the residual warmth of your fingers. Ever since, he fondles the keypad after entering his selection to disguise it. "I actually rub my fingers on all the buttons. I guess it could work."
Tech consultant and media maven Alan Klein winces. "Even the tech-literate tend to panic when their devices and services are compromised. For activists, the stakes rise exponentially, but you have to take a step back and breathe."
Alan – a founding member of both ACT UP and Queer Nation – has designed an educational program geared to the digital security needs of the social justice movement. Digital Safe Space, created in collaboration with the tech company Macktez, is offered free of charge to social justice activists.
He asked whether Robert's Facebook account had been set up for unauthorized login alerts and 2-step verification. It had not.
You must dive into the menu "Setting up extra security" to find those options, which might have alerted him to Trump supporters' random login attempts – so many attempts that they tripped Facebook security, forcing a security lockdown of the account.
Alan, who's normal in every other respect, loves 2-step verification!
"You turn it on and you never have to worry that someone in Russia is secretly reading your email. And 2-step verification is not a modern invention, by the way," he notes.
"In ACT UP, we used the old school version. Marshals or peacekeepers at protests were identified by the armbands they wore, however the only person who knew what color they would be was the person assigned to buy them, a person we already trusted. It prevented infiltrators from masquerading as ACT UP marshals."
There are similar analog analogies for other Digital Best Practices, many of them enabled by the same skills we use in the physical world.
"Our instincts are sharp when it comes to safety and security," says Alan. "We know someone is standing uncomfortably close. Digital threats aren't always as visible, but you don't have to see them to sense them."
"Lock your devices, as you would the door to your house. Disable auto logons and require passwords when they wake up from sleep. If an email doesn't look right, pick up the phone. And be realistic.
"Some password you'll never remember. Instead, 'write out a full sentence,' Alan suggests — for example, 'i-resolve-to-use-STRONGer!-passwords-in-2017.'"
Simple, effective, free. No proprietary software, online subscriptions or technical consultants required.
"So many activists are under-resourced that a plan such as Alan's is essential," says Richard Burns, Interim Executive Director at the Johnson Family Foundation, a major backer of LGBT causes. "We must up our game. Not just to deal with surveillance by the American government, but by foreign entities and hackers.
"I'm not naturally tech-savvy. I like common sense systems. When I read the description of the workshop, I said this was designed with me in mind."
It's an accessible course – lively and devoid of jargon. An apt choice for the clients at the David Bohnett Foundation's CyberCenters if there's a way to deliver it to them free. Paul Moore, Program Officer for the Beverly Hills organization, dispenses millions to set up the labs at gay and
lesbian community centers nationwide, but the funding doesn't cover internet service or operating costs, which are borne by sites that may lack resources for training. "Digital Safe Space presents information that's critical to our well being at this time and it does so smartly," said Paul.
According to Javelin Strategy & Research, 15.4 million consumers were victims of identity theft or fraud last year, up 16% from the year before, at a cost of $16 billion. Los Angeles isn't the worst US city in terms of losses, but it's bad enough to merit the biggest county-level Cyber Crime unit in the country.
Again, a warning from Alan: "Despite the endless attacks and endless security measures you could adapt to deal with them, you don't want to be ruled by your paranoia. If you're not Edward Snowden, you don't need to pull a blanket over your head before entering a password."
Or as Alex Garner, Senior Health Innovation Strategist at Hornet. puts it, "Under Trump we're forced to be vigilant and take whatever precautions we can to protect our privacy.
"But we also have to decide which risks we're willing to live with, which we aren't and which we will resist, to foster a community where people can express themselves, free of stigma and fear."
You can connect with Digital Safe Space on their website, on Facebook and on Twitter.
Lambda Legal for LGBTQ+ rights groups urges court- uphold NY gun laws
LGBTQ+ people of color — particularly black and Latinx — face disproportionate levels of violence, including gun violence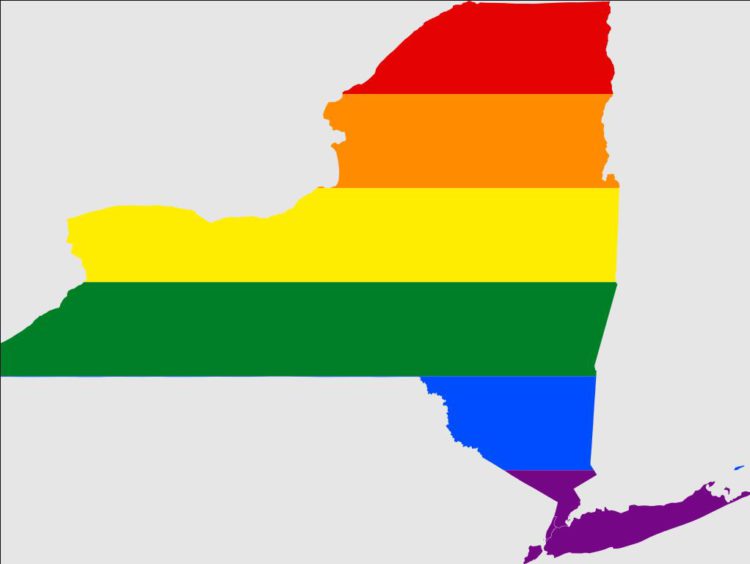 WASHINGTON – Lambda Legal and the law firm Williams & Connolly LLP filed an amicus brief on behalf of LGBTQ+ rights organizations Tuesday, urging the Supreme Court to uphold a New York gun regulation that would require individuals carrying guns to show proper cause for doing so.
The brief argues that LGBTQ+ people — and especially transgender and LGBTQ+ people of Color — are disproportionately impacted by gun violence, and that sweeping away regulations entirely would further endanger the lives of LGBTQ+ people who have been targeted with deadly hate crimes.
Joining Lambda Legal in the brief filed today in New York State Rifle & Pistol Association Inc. v. Bruen are the New York City Gay and Lesbian Anti-Violence Project, Pride Fund to End Gun Violence, Gays Against Guns, National LGBTQ Task Force, Equality California, Equality Florida, and Equality New York.
"Gun violence disproportionately affects and harms the LGBTQ+ community," said Omar Gonzalez-Pagan, Senior Attorney for Lambda Legal. "Too often we hear of the tragic murders of trans women of color, usually with a gun, and of the bias-motivated violence targeting our community. After the Pulse massacre five years ago, we declared, 'We can no longer be silent about gun violence as an LGBT issue.' In filing today's brief, we want to share with the Supreme Court how the LGBTQ+ community is disproportionately harmed by gun violence and why we believe that sensible gun safety regulations save LGBTQ+ lives."

In the brief, Lambda Legal and other amici urged the justices to affirm the previous decision in the U.S. Court of Appeals for the Second Circuit, which upheld the gun regulations at issue.
"History and the tragedies that continue to this day demonstrate that the ready availability of guns disproportionately harms gay, lesbian, bisexual, transgender, and queer people. LGBTQ+ people, per capita, are more likely to be targeted for a hate crime than any other group. And, as one organization put it, 'Hate is far more deadly when armed with a gun.' All this leads to one conclusion: Reasonable gun regulations will save LGBTQ+ lives," amici asserted in the brief filed with the court today.
The amicus brief underscores the especially devastating impact gun violence has had on LGBTQ+ people, citing that members of the community are more likely to be targets of hate crimes than other minority groups, and more often than not the deadliest crimes against the LGBTQ+ community involve guns — with one study showing that guns were used in almost 60% of bias-motivated homicides against LGBTQ+ people.
"Unfortunately, anti-LGBTQ+ attacks are becoming more common. The number of hate crimes motivated by sexual orientation has increased every year from 2014 to 2019. The numbers hit an all-time high in 2020—anti-LGBTQ+ offenses were up 16% from 2019," the brief states.
The brief underscores how sweeping away regulations would especially endanger transgender people and LGBTQ+ people of color, arguing that "For almost a decade, guns have been the leading cause of death in murders of transgender people in the United States. Three out of four transgender people killed in 2020 alone died from gun violence."
"LGBTQ+ people of color face especially heightened risk of hate crime violence. 90% of the victims of the Pulse shooting were Latinx. And across multiple years and many tragedies, LGBTQ+ people of color — particularly black and Latinx members of the community — face disproportionate levels of violence, including gun violence."
The Supreme Court is scheduled to hear oral arguments in New York State Rifle & Pistol Association Inc. v. Bruen on November 3, 2021. The full amicus brief filed today can be accessed on Lambda Legal's website here.
Students hurl anti-LGBTQ slurs at GSA kids in St. John's County Florida
One student is stomping what appears to be a small Pride flag- in the background another heard screaming, "There's only two genders, faggot."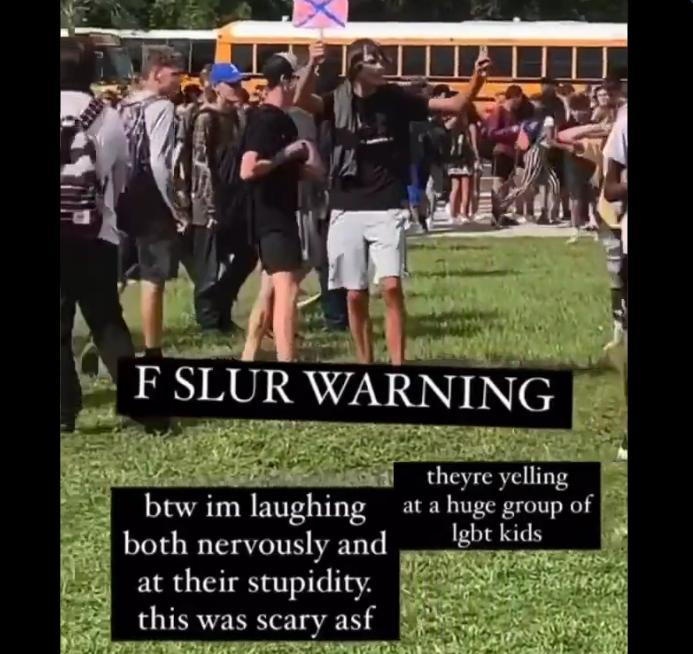 ST. JOHNS COUNTY, Fl. – A group of white male students at Bartram Trail High School in suburban Jacksonville hurled anti-LGBTQ slurs at the Gay-Straight Alliance club and other students on-campus this past Friday.
The abuse was caught on multiple mobile phones and posted to SnapChat, Tik Tok and Instagram by other students and quickly spread. In one video, a male is seen holding up a handmade Confederate battle flag on a small stick while dropping the word 'fag' and other slurs including statements disparaging the Black Lives Matter movement.
In another video while one student is stomping what appears to be a small Pride flag on the ground, in the background another can be heard screaming, "There's only two genders, faggot."
Outraged parents are demanding action by school officials. Parents and others also sent the videos to CBS affiliate WJAX-TV in Jacksonville which originally reported on the incident.
One parent who did not wish to be identified told WJAX action news JAX that she is the mother of one of the GSA students targeted. She confirmed the incident took place on Friday, and added that a Pride flag was ripped out of her daughter's hand.
"She's approached by one of the boys, who started yelling at her saying, 'You're gay. You have no rights,' and kind of spitting at her. She walked past it and got on her bus," the mother said.
According to WJAX the mother labeled the incident "sad" and wants the St. John's County School District to take immediate action.
"I think if you show that level of hate or attacked at people just for people being who they are, there's no tolerance for that," she said.
She also told the station she had forwarded the videos to the St. Johns County Sheriff's Office, which confirmed that it had sent to its youth resource division.
A spokesperson for the St. John's County School District told WJAX that "School officials are actively addressing the incident and students involved will receive consequences that align with our student code of conduct." That policy listed on the SJCSD web site clearly notes that students are to respect the right of others to express their views, however does not allow forms of bullying and harassment.
A troubling series of videos posted to social media this week appears to show a group of students hurling hate speech at other students at a St. Johns County high school. https://t.co/cQkra2AZVo

— News4JAX (@wjxt4) September 20, 2021
Noah Gonzalez Sebastian Parades
Taylor berger Brendan Moses those are all the names I know please spread the word make the school do something because this is not acceptable behavior kids should not have to deal with being scared about going to school and being themselves- pic.twitter.com/OwYxhDV9E9

— AceTheGeneral🎗 (@AceTheGenera) September 18, 2021
Private schools with anti-LGBTQ+ policies in North Carolina get millions
State funding in excess of $2.6 million had been directed at 20 private schools, five that had LGBTQ+ discriminatory policies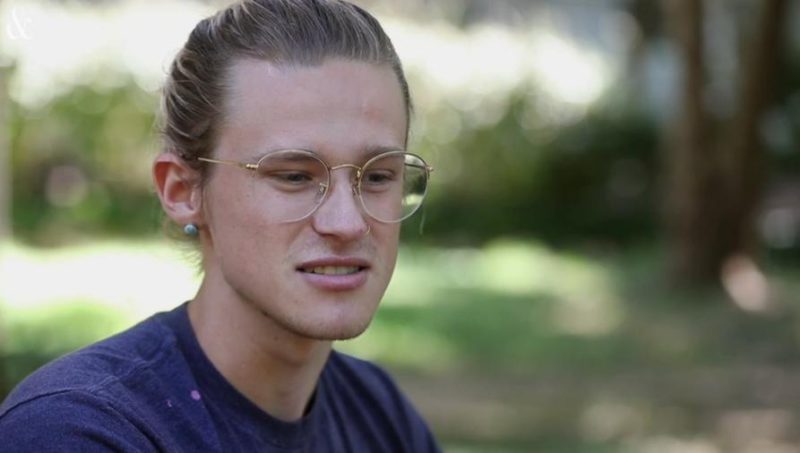 CHARLOTTE – An investigative reporter for the Charlotte Observer newspaper in North Carolina found that state funding in excess of $2.6 million had been directed at 20 private schools, five that had LGBTQ+ discriminatory policies.
Devna Bose, who reports for The Charlotte Observer where she focuses on underserved, underreported communities including the poor, minorities, immigrants and those who identify as LGBTQ, earlier this month chronicled the monies spent for the state's 'Opportunity Scholarships' school voucher program.
In Mecklenburg County, where Charlotte is situated, The Observer found that five private religious schools received a total of $749,822 in Opportunity Scholarships during the 2020-2021 school year, while having stated policies that discriminate against LGBTQ+ students and employees. Administrators at the five schools did not respond to Observer requests for comment.
Turning the spotlight on one school in particular, Covenant Day School, The Observer reported that Covenant Day "received $116,882 in taxpayer dollars through the scholarship program during the 2020-2021 school year."
According to the paper the school's handbook states; "God opposes the confusion of man as woman and woman as man." The handbook also says "that individuals should live in accordance with their biological sex."
The Observer notes that North Carolina's 'Opportunity Scholarships' school voucher program allows middle- and low-income families to apply for school vouchers to offset private school tuition costs.
Alumni of Covenant Day School are speaking out. Observer multimedia journalist Robert Willett interviewed Matthew Blong, a former Covenant Day School student, and a member of the Charlotte/ Mecklenburg LGBTQ+ community:
Students, alumni and former faculty opposed to Covenant Day's policies are documenting their experiences with homophobia at the school through a newly created Instagram account run by a school alumnus the Observer reported.
Public schools, which must comply with Title IX within federal civil rights law, aare not allowed to maintain discriminatory practices. The exception for private schools which may receive federal funds passed through the state falls under religion. Those school are exempt "to the extent that application of Title IX would be inconsistent with the religious tenets of the organization."
During the last school year, nearly 70% of private school students in North Carolina were enrolled in religious schools, according to North Carolina Department of Administration data. A 2017 Huffington Post analysis found that about 75% of voucher schools across the country are religious, usually Christian.
The Observer documented numerus cases of discriminatory practices statewide. Being an openly Out LGBTQ student in Jacksonville, North Carolina, it's grounds for "immediate removal" if Jacksonville Christian Academy students identify as LGBTQ+ or "otherwise immoral."
"Homosexual or transgender conduct … is not compatible with employment or enrollment," its 2019 handbook reads. The school received $459,009 in state dollars during the following school year, the Observer reported.
The Observer reported that some parents, with support from the North Carolina Association of Educators and the National Education Association, "filed a lawsuit in Wake County last year seeking to stop the use of state funds on vouchers. The lawsuit claims the program is unconstitutional, partially because it provides funds to schools that discriminate based on religious grounds."
Currently in North Carolina, private religious based schools are legally allowed to maintain discriminatory practices and standards regarding sexual orientation and gender identity even if they receive state educational funding.