Express yourself loudly online and securely
A digital Queer Nation says fight back but use protection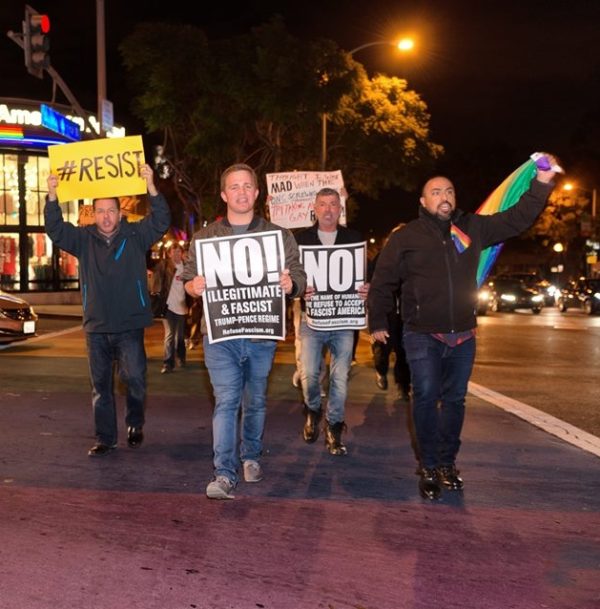 When it comes to digital security, Robert Gamboa tries to watch his back, but it's tough. It's not just that he's a public health officer who deals with highly sensitive data at work. He's also a social activist, perennially under siege.
A few months ago, he was the target of avowed white nationalists bent on disrupting a high-profile anti-Trump rally he staged in West Hollywood.
They waged a Twitter attack, directing sympathizers to his Facebook page and posting cartoon gifs of Pepe the Frog in Nazi drag, which he tried to ignore. Robert felt safe enough. The WeHo Sheriff would be at the rally and his online accounts were, to his way of thinking, inviolable, secured by a maze of letters, numbers, special characters and case combinations.
Yet there he was the day of the rally, logged out of Facebook involuntarily, just as he was poised to live-post and liaise with print, online and TV reporters.
His password was refused, as were his attempts to set a new one. Uninstalling the Facebook app then reinstalling it – three times – did nothing.
How had it happened? A key logger? Unlikely. Robert doesn't send attachments, let alone click them, preferring protected links with end-to-end encryption.
He's a touch paranoid about hackers, having witnessed the destruction identity theft brought down on an ex-boyfriend. He probably gives too much credence to news reports. There was a story about thermal apps that discern your 4-digit credit card pin from the residual warmth of your fingers. Ever since, he fondles the keypad after entering his selection to disguise it. "I actually rub my fingers on all the buttons. I guess it could work."
Tech consultant and media maven Alan Klein winces. "Even the tech-literate tend to panic when their devices and services are compromised. For activists, the stakes rise exponentially, but you have to take a step back and breathe."
Alan – a founding member of both ACT UP and Queer Nation – has designed an educational program geared to the digital security needs of the social justice movement. Digital Safe Space, created in collaboration with the tech company Macktez, is offered free of charge to social justice activists.
He asked whether Robert's Facebook account had been set up for unauthorized login alerts and 2-step verification. It had not.
You must dive into the menu "Setting up extra security" to find those options, which might have alerted him to Trump supporters' random login attempts – so many attempts that they tripped Facebook security, forcing a security lockdown of the account.
Alan, who's normal in every other respect, loves 2-step verification!
"You turn it on and you never have to worry that someone in Russia is secretly reading your email. And 2-step verification is not a modern invention, by the way," he notes.
"In ACT UP, we used the old school version. Marshals or peacekeepers at protests were identified by the armbands they wore, however the only person who knew what color they would be was the person assigned to buy them, a person we already trusted. It prevented infiltrators from masquerading as ACT UP marshals."
There are similar analog analogies for other Digital Best Practices, many of them enabled by the same skills we use in the physical world.
"Our instincts are sharp when it comes to safety and security," says Alan. "We know someone is standing uncomfortably close. Digital threats aren't always as visible, but you don't have to see them to sense them."
"Lock your devices, as you would the door to your house. Disable auto logons and require passwords when they wake up from sleep. If an email doesn't look right, pick up the phone. And be realistic.
"Some password you'll never remember. Instead, 'write out a full sentence,' Alan suggests — for example, 'i-resolve-to-use-STRONGer!-passwords-in-2017.'"
Simple, effective, free. No proprietary software, online subscriptions or technical consultants required.
"So many activists are under-resourced that a plan such as Alan's is essential," says Richard Burns, Interim Executive Director at the Johnson Family Foundation, a major backer of LGBT causes. "We must up our game. Not just to deal with surveillance by the American government, but by foreign entities and hackers.
"I'm not naturally tech-savvy. I like common sense systems. When I read the description of the workshop, I said this was designed with me in mind."
It's an accessible course – lively and devoid of jargon. An apt choice for the clients at the David Bohnett Foundation's CyberCenters if there's a way to deliver it to them free. Paul Moore, Program Officer for the Beverly Hills organization, dispenses millions to set up the labs at gay and
lesbian community centers nationwide, but the funding doesn't cover internet service or operating costs, which are borne by sites that may lack resources for training. "Digital Safe Space presents information that's critical to our well being at this time and it does so smartly," said Paul.
According to Javelin Strategy & Research, 15.4 million consumers were victims of identity theft or fraud last year, up 16% from the year before, at a cost of $16 billion. Los Angeles isn't the worst US city in terms of losses, but it's bad enough to merit the biggest county-level Cyber Crime unit in the country.
Again, a warning from Alan: "Despite the endless attacks and endless security measures you could adapt to deal with them, you don't want to be ruled by your paranoia. If you're not Edward Snowden, you don't need to pull a blanket over your head before entering a password."
Or as Alex Garner, Senior Health Innovation Strategist at Hornet. puts it, "Under Trump we're forced to be vigilant and take whatever precautions we can to protect our privacy.
"But we also have to decide which risks we're willing to live with, which we aren't and which we will resist, to foster a community where people can express themselves, free of stigma and fear."
You can connect with Digital Safe Space on their website, on Facebook and on Twitter.
HS Students in Virginia stage massive walk-outs over Trans policy
The student-led Virginia-based Pride Liberation Project organizing mass walkouts and rallies in more than 90 schools across the state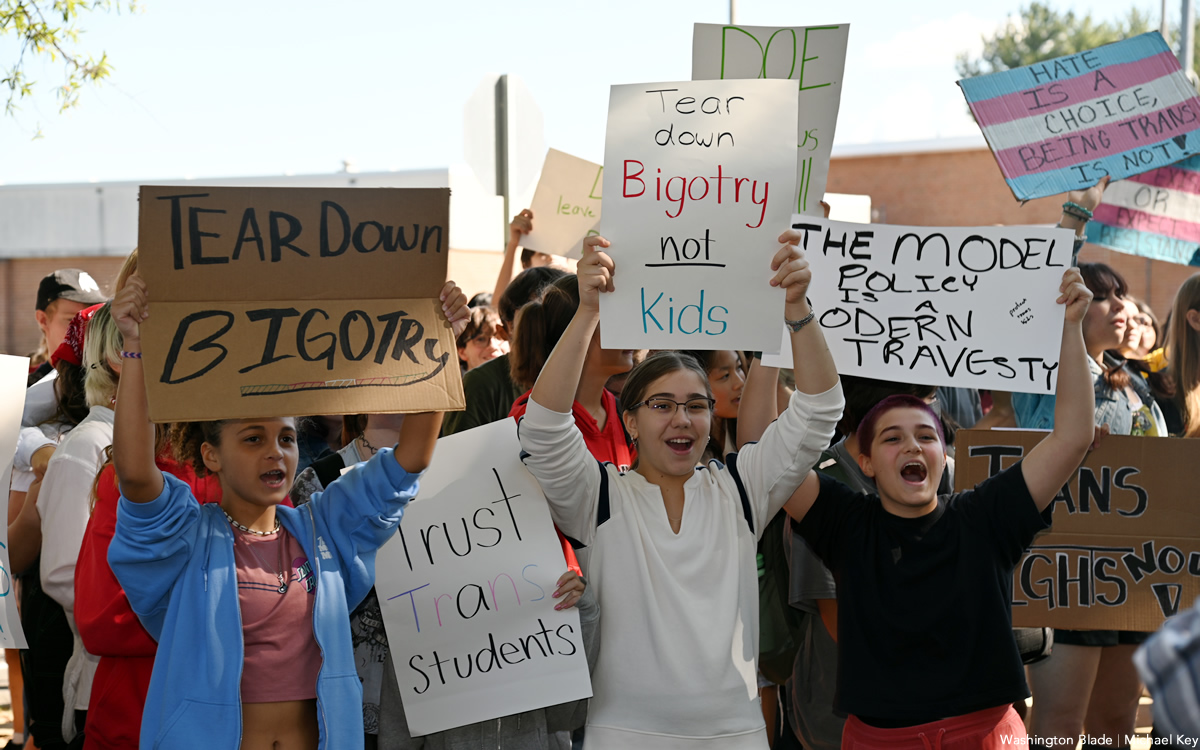 FAIRFAX COUNTY – Thousands of students in schools across Virginia participated in walkouts and rallies on Tuesday to oppose the revised "model policies" on transgender students released by the Virginia Department of Education.
VDOE policy revisions were released on Sept. 16 and differ substantially from the policies passed into law in 2020.
The original policies on the treatment of trans students were intended to protect LGBTQ students; but the revised "model policies" have been criticized by activists, educators and legislators for mandating students use school facilities for the sex they were assigned at birth and bars students from changing their names and pronouns without parental permission. Further, the policies direct teachers and staff not to conceal a student's gender identity from parents, even when a student asks to keep that information private.
The student-led Virginia-based Pride Liberation Project responded to these policy changes by organizing mass walkouts and rallies in more than 90 schools from Alexandria to Williamsburg.
"These proposed guidelines are essentially taking that cornerstone and using it to undermine our rights. If these guidelines are implemented, it will be the single biggest loss for queer rights in Virginia in years," Natasha Sanghvi, a student organizer with the Pride Liberation Project, said in a statement.
Openly gay Virginia state Sen. Adam Ebbin (D-Alexandria) in a statement said "these new model policies, which are in flagrant violation of Virginia law, will do serious harm to transgender students. They are not based in science or compassion and will lead to students being outed before they are ready, increased bullying and harassment of marginalized youth, and will require students to jump through legal hoops just to be referred to with their proper name."
Ebbin joined several hundred students at West Potomac High School in Alexandria in a rally opposing the model policies proposed by Republican Gov. Glenn Youngkin.
Incredible show of opposition to Gov Youngkin's cruel anti-trans student proposal at 80-90 student walkouts across the state! Especially proud of thousands of West Potomac HS students for their outspoken [email protected] @TheWPWire #AllStudentsMatter @EqualityVA pic.twitter.com/HAgZGd8Yr4

— Adam Ebbin (@AdamEbbin) September 27, 2022
"The new policy drafts are only going to do more harm to trans students who are already at risk for being outed, harassed and harmed," Jules Lombardi, a Fairfax County high school senior, told the Washington Blade. "These drafts will take schools, which are supposed to be safe environments for students, and make them spaces where students have to hide themselves for fear of their parents finding out about their identities."
"This isn't a matter of 'parental rights,' it's a matter of human rights and we deserve to be treated with the same respect as cis students," Lombardi added.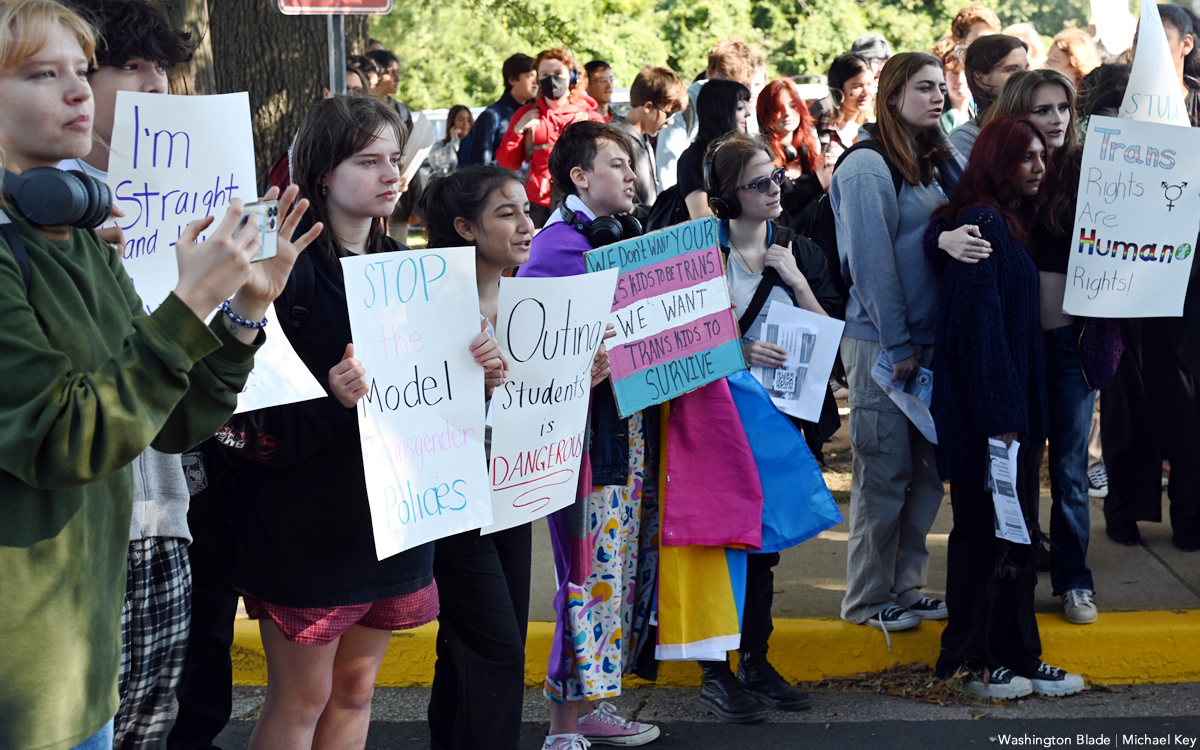 Andrea-Grace Mukuna, a senior at John R. Lewis High School in Springfield, told the Blade that "gender affirmation matters. Something so easily given to cisgender people is a right that our trans and gender non conforming youth deserve. I am walking out because schools will no longer be a safe place for queer students to be in if these policies get passed."
"Requirements for teachers to refer to students by their birth name and pronouns aligning with their sex, rather than trusting our students to know themselves and who they are best, reinforces the idea that we as students have no power, no control and no knowledge over anything in our lives. Gender queer youth exist, and no policy can change that," Mukuna said.
Mukuna continued, "making an attempt at denying them their ability to be who they are is a malicious attack on vulnerable students that could cause deathly harm."
"I walk out for my queer community — there is no erasing us," Mukuna said.
Students walk out at McLean High protesting Va. Gov. Youngkin's anti-LGBTQ student policies. @WashBlade pic.twitter.com/6SZtj4C82p

— Michael Patrick Key (@MichaelKeyWB) September 27, 2022
Several hundred students walked out of McLean High School. The walkout was lead by members of the school's GSA and organizers from the Pride Liberation Project including McLean High School senior Casey Calabia.
Calibia asked the crowd, "Do we want Gov. Youngkin to understand that this is not what Virginia looks like?"
The crowd roared, "yes!"
"Virginia stands for trans kids. Trans and queer people are a fact of humanity. We will be accepted one way or another and to see everybody here today is another step toward that change," said Calibia through a bull horn.
Calibia told the Blade in a pre-walkout statement said "to call these policies in favor of respecting trans students' rights and privacy is to call an apple an orange. The 2022 Transgender Model policies, even as a draft, have begun to actively hurt my community's mental health."
"Instead of focusing on academics and our future, we have to sit in class and wonder if we will be safe in school," Calibia concluded. "To not only take away the 2021 policies, a cornerstone in LGBTQIA+ rights for Virginia, but to mock them with these replacements, is a devastating blow to myself, trans students, queer students, and the whole of Virginia's public school student body. How can we be safe, if we can be taken out of school-provided counseling, maliciously misgendered, and denied opportunities given to other students simply because of our gender? Accepting queer students in class does not indoctrinate or brainwash kids. It tells queer students like me that it is okay and safe to be ourselves in school."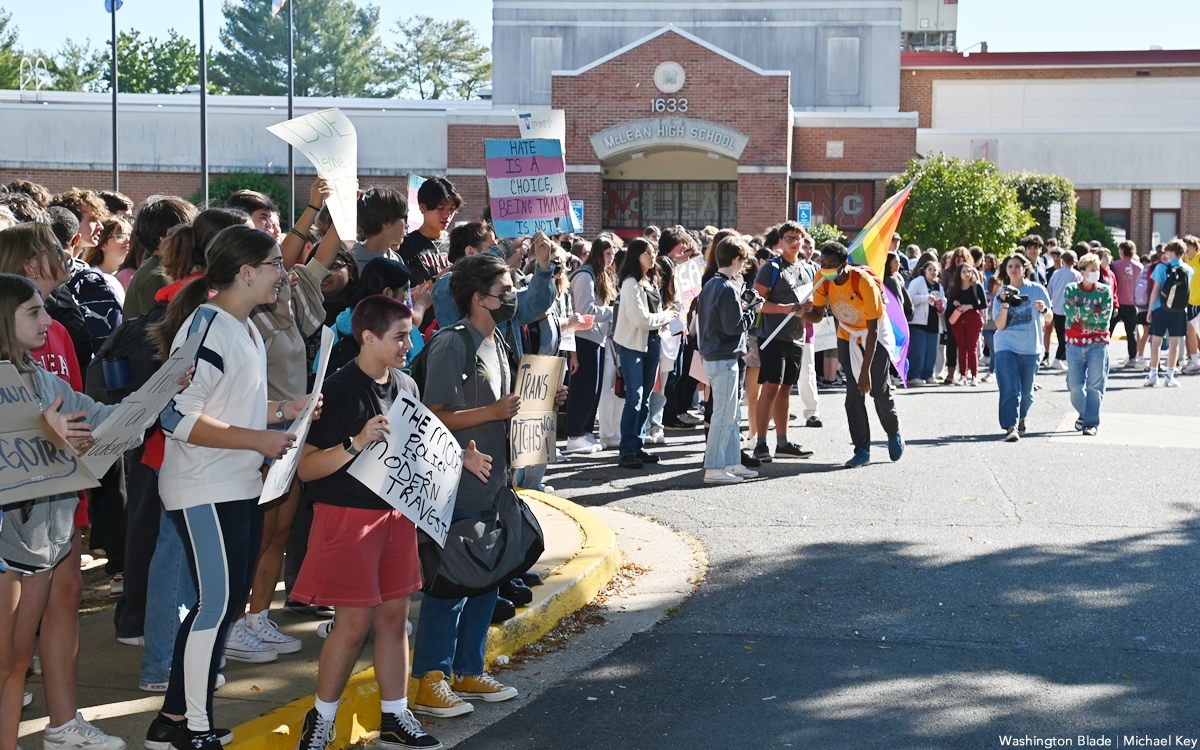 The student protests in Virginia have made national news.
"This is a president who supports the LGBTQI+ community and has been supporting that community for some time now as a vice president, as senator, and certainly as president now," said White House Press Secretary Karine Jean-Pierre in response to a question about the protests during her daily press briefing. "And he . . . always is proud to speak out against the mistreatment of that community … We believe and he believes transgender youth should be allowed to be able to go to school freely, to be able to express themselves freely, to be able to have the protections that they need to be who they are."
"When it comes to this community, he is a partner, and he is a strong ally, as well as the vice president," Jean-Pierre stated.
Walkouts and rallies were held at middle and high schools in Arlington, Bedford, Buchanan, Chesterfield, Culpeper, Fairfax, Fauquier, Frederick, Henrico, James City, Loudoun, Louisa, Montgomery, Powhatan, Prince George's, Prince William, Spotsylvania, Stafford, Warren and York Counties as well as in the cities of Chesapeake, Newport News, Portsmouth, Richmond, Williamsburg and Winchester.
Students are walking out of Henrico High School in protest of the Youngkin administration's new guidelines for the treatment of transgender students in schools. pic.twitter.com/1GCAMQLNhv

— Anna Bryson (@AnnaBryson18) September 27, 2022
"Every parent wants Virginia's laws to ensure children's safety, freedom, and to encourage a vibrant and engaging learning experience. But the Virginia Department of Education is rejecting those shared values by advancing policies that will target LGBTQ kids for harassment and mistreatment simply because of who they are," said Ebbin.
Tens of thousands of students walked out of Virginia's schools today to say Queer students belong in our school systems.

Our demand is simple: revoke the draft guidelines.

It's time we let everyone, including students, have a voice in our education – not just a vocal minority. pic.twitter.com/ZRNPmsdqvb

— Pride Liberation Project (@PrideLiberation) September 27, 2022
Bisexuality not covered by federal employment law lawsuit claims
"There is nothing in Title VII that prohibits employers from discriminating because of the employee's sexual or romantic partners"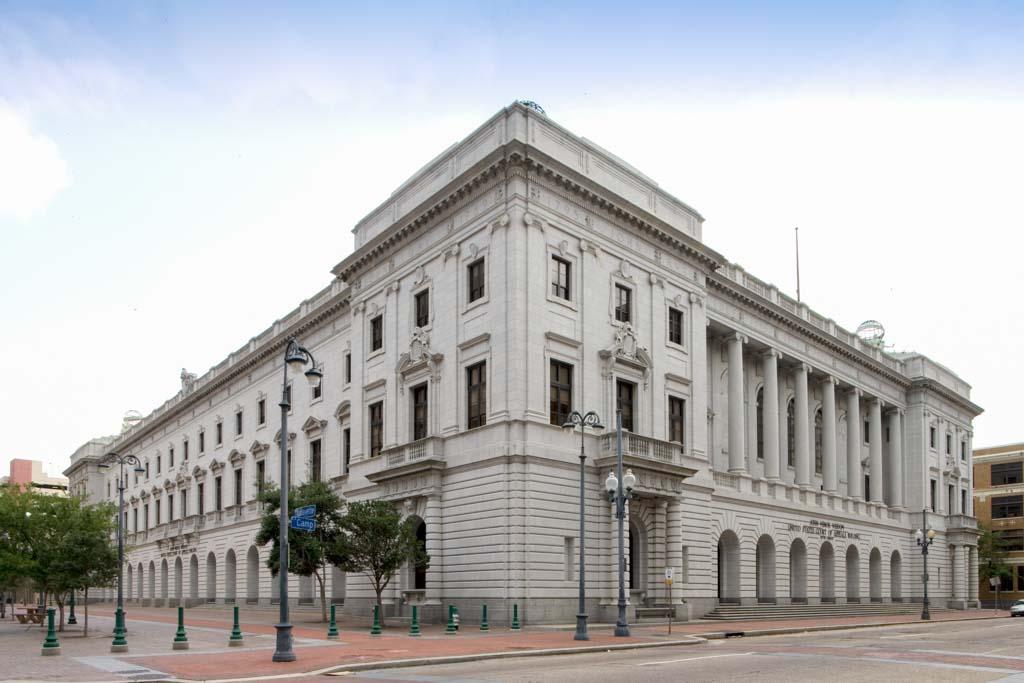 NEW ORLEANS – Lawyers in a Texas case filed a brief last week arguing that the U.S. Supreme Court's ruling in Bostock v. Clayton County, in June of 2020, does not apply to bisexual men. In that ruling the High Court held that Title VII of the Civil Rights Act of 1964 protects employees against discrimination because they are gay or transgender.
Lawyers for Braidwood Management, a business owned by hardline anti-LGBTQ activist Steven Hotze, and Bear Creek Bible Church in Keller, Texas, argued in their brief that "An employer who discriminates on account of an employee or job applicant's bisexual orientation (or conduct) cannot engage in 'sex' discrimination as defined," the lawyers wrote, "because that employer would have taken the exact same action against an identically situated individual of the opposite biological sex." In other words, employment discrimination based on sexual orientation or gender identity does not apply to bisexuals — as long as bi men are being discriminated against "on equal terms" as bi women.
The Dallas Morning News reported the brief was filed on the day it was due, Sept. 21, by former Texas solicitor general Jonathan Mitchell and Gene Hamilton, with the Trump affiliated American First Legal, are representing the plaintiffs. midway through Bisexuality Awareness Week.
The Dallas Morning News noted that:
Mitchell sued the U.S. Equal Employment Opportunity Commission in 2018, arguing that employers with religious objections should be able to hire and fire employees based on their gender identity or sexual orientation. Last year, U.S. District Judge Reed O'Connor ruled largely in his favor.
But the judge sided with the federal government on two issues — so-called bisexual conduct and certain transgender health care procedures.
In their reply to that ruling with the Fifth Court of Appeals, Hamilton and Mitchell argue the Texas judge erred on these issues. The lawyers explained their reasoning like this: The Supreme Court's decision said that an employer cannot treat two people differently solely based on their sex under federal employment discrimination rules known as Title VII.
This means, according to their argument, an employer cannot fire a gay man for being attracted to men if it would not also fire a woman for being attracted to men. But that same employer is in the clear if it discriminates equally against all bisexuals because it is not treating bi men and bi women differently, the lawyers argued.
"The text of Title VII prohibits sex discrimination only with respect to the sex of the affected employee or job applicant," they wrote. "There is nothing in Title VII that prohibits employers from discriminating because of the 'sex' of an employee or job applicant's sexual or romantic partners."
One of the foundational arguments in their brief the lawyers cite is the fact that U.S. Supreme Court Associate Justice Neil Gorsuch who wrote the majority opinion in Bostock, outlined the fact that "The key to determining whether sex discrimination has taken place is determining whether a worker of the opposite sex would be treated the same."
"An employer who fires an individual for being homosexual or transgender fires that person for traits or actions it would not have questioned in members of a different sex," Gorsuch wrote, leaving out any mention of bisexual workers. "Sex plays a necessary and undisguisable role in the decision, exactly what Title VII forbids."
The lawyers are arguing the difference between romantic or sexual partners and gender identity or sexual orientation as it applies under those circumstances.
Congress: Make "X" gender marker obtainable on all travel docs
The letter was inspired by a constituent who reached out trying to get an emergency passport appointment with an X gender marker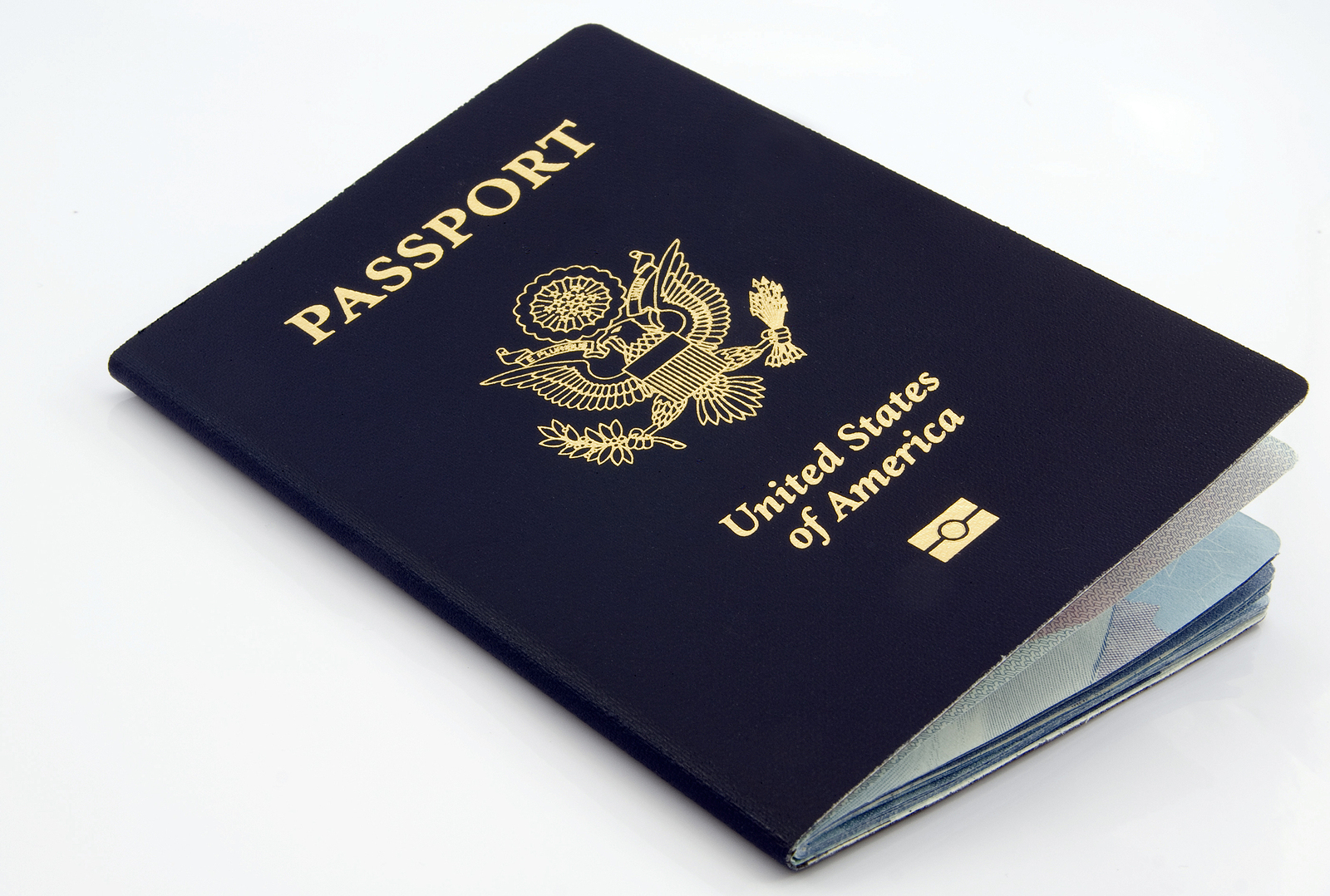 WASHINGTON – The Chair of the House Intelligence Committee Rep. Adam Schiff (D-Calif.), along with 18 fellow House Democrats sent a letter to the U.S. Departments of State and Homeland Security Tuesday encouraging them to make the "X" gender marker available for all U.S. passport applications and Trusted Travelers programs.
A spokesperson for Rep. Schiff told the Blade in an email:
"The letter was inspired by a constituent who reached out to our office trying to get an emergency passport appointment with an X gender marker – right now you can only get rush passport service with the X gender marker at one passport agency in DC, so if they had gone through the LA passport agency, they only would have been able to get a passport with the M or F gender marker. Our office was able to resolve the case successfully, but it inspired our team to figure out a legislative solution that will help LGBTQI+ individuals access these services in the future."
Last March, U.S. Secretary of State Antony Blinken announced passports with an "X" gender marker will be available starting April 11. Dana Zzyym, an intersex U.S. Navy veteran who identifies as non-binary, in 2015 filed a federal lawsuit against the State Department after it denied their application for a passport with an "X" gender marker. Zzyym last October received the first gender-neutral American passport.
In Tuesday's letter, the House members noted that while the U.S. Departments of State and Homeland Security made history by expanding the gender marker options available for U.S. passports and TSA PreCheck applications, creating a new "X" marker for individuals who identify as unspecified or another gender identity.
[…] The departments have yet to implement the "X" gender marker for their wide range of passport services and application forms, including the rush, non-routine, and Trusted Traveler programs such as Global Entry that are currently accessible to other travelers.
The letter also highlights: "As long as the Department of State fails to provide non-routine services to individuals seeking an X as their gender marker, non-binary applicants will continue to face an undue and unjust burden when pursuing international travel. The State Department's current timeline to provide these services by late 2023, with no clear date released to the public, would deny these travelers equal access for far too long. Moreover, the Department of Homeland Security's current policy limitations simply force non-binary travelers to choose a gender that does not reflect their gender identity."
The members and concerned LGBTQ+ advocacy groups who endorsed the letter are asking the State Dept. and Homeland Security to ensure.
Solidified and accelerated implementation of the "X" gender marker option for passport cards, emergency passports printed at embassies and consulates, Consular Reports of Birth Abroad (CRBAs), and on Trusted Traveler Programs forms
A public date by which the "X" gender marker will be available for applicants for all passport services and application forms
Schiff was joined by Representatives Pramila Jayapal (D-Wash.), Ayanna Pressley (D-Mass.) Eleanor Holmes Norton (D-DC), Earl Blumenauer (D-Ore.), Jim McGovern (D-Mass.), Janice Schakowsky (D-Ill.), Raúl Grijalva (D-Ariz.), Mike Quigley (D-Ill.), Suzanne Bonamici (D-Ore.), Donald Payne Jr. (D-N.J.), Dina Titus (D-Nev.), Mark Pocan (D-Wis.), Bonnie Watson Coleman (D-N.J.), Dwight Evans (D-Pa.), Lisa Blunt Rochester (D-Del.), Dean Phillips (D-Minn.), Katie Porter (D-Calif.), and Rashida Tlaib (D-Mich.).
Schiff's office also noted that this request was endorsed by COLAGE, Equality California, Equality Federation, Family Equality, GLBTQ Legal Advocates & Defenders, Human Rights Campaign, Los Angeles LGBTQ Center, National Center for Transgender Equality, and the Trevor Project.
Additional reporting by Michael K. Lavers