Trump's Trans Military Ban Now Policy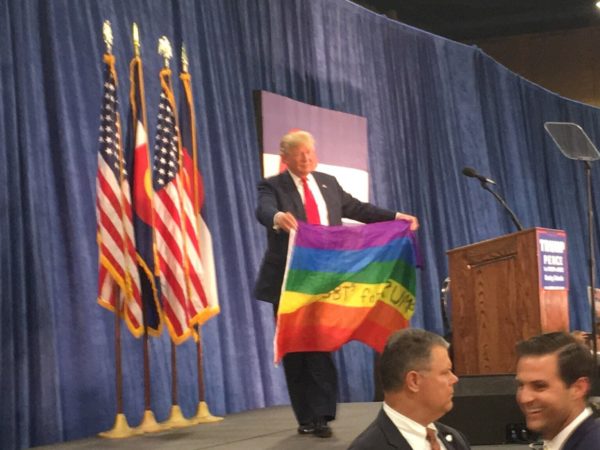 President Donald Trump may be on a 17- day vacation but his White House has been scrambling to hand him a "win" by the time he returns. Trump's tweets last week announcing a ban on transgender individuals serving openly in the U.S. military was turned into a "guidance" policy for implementation that passed muster with the White House Counsel's office Friday night. Approved by Trump, the new policy is expected to be now delivered into the hands of Defense Secretary Jim Mattis, who has been quiet on the issue with approximately 15,000 trans servicemembers under his command.
After his review, Mattis is expected to order a deliberate implementation by the Pentagon, which could take a period of time.  (On August 5, The Los Angeles Blade reports on further actions taken)
Though the policy—called "A Guidance Policy for Open Transgender Service Phase Out"—has not yet been made public, sources familiar with the planning said it would encourage early retirement, usher out any enlisted personnel after their contract is up, and would fire trans officers up for promotion. Basically, said a source, "the administration want to get rid of transgender servicemembers as fast as they can."
No one yet knows what will happen to the servicemembers currently fighting in combat. The new policy does allow trans servicemembers to continue serving but apparently does not offer any protection from harassment or other efforts to get them to quit.
Trump said in his tweets that the decision to ban trans military service was made after consultation with his generals and to safeguard the readiness of the armed forces. That flies in the face of a Rand study  commissioned in 2016 by then-Sec. of Defense Ash Carter that said there were "few obstacles" to lifting the existing ban against trans service.
Trump focused his attention on the cost of medical care for trans servicemembers who want to transition on the job. But, the New York Times reported: "Paying for the procedures would cost the Pentagon between $2.9 million to $4.2 million a year, the report said. By comparison, the Pentagon each year spends $6 billion of its $610 billion budget on medical costs for active-duty service members."
Last Tuesday, 56 retired generals and admirals came out against Trump's proposed ban. "This proposed ban, if implemented, would cause significant disruptions, deprive the military of mission-critical talent, and compromise the integrity of transgender troops who would be forced to live a lie, as well as non-transgender peers who would be forced to choose between reporting their comrades or disobeying policy," the retired officers said in a statement, The Hill reported.
The commandant of the Coast Guard, Adm. Paul F. Zukunft, also came out on Tuesday saying he would continue to support the 13 trans troops under his command, "despite Twitter posts by President Trump saying the government would not accept or allow transgender individuals to serve in any capacity in the military," the New York Times reported.
"That is the commitment to our people right now," Admiral Zukunft said. "Very small numbers, but all of them are doing meaningful Coast Guard work today."
Since Trump's tweets were not technically policy, Zukunft did not openly defy the Commander-in-Chief. But now that the policy is moving forward, it is likely that he may be encouraged to resign.
Two sources says they have confirmation from their sources at the White House and Pentagon that the "phase out" policy is on its way to the Secretary of Defense.
Matthew F. Thorn, Executive Director of OutServe-SLDN, released the following statement:
"The President's order to remove transgender service members from the United States armed forces is nothing less than a purge. He is implementing this purge based on bigotry, motivated by agents of an ideology that has no concern for the national defense, and in blatant disregard of the experience of career officers who spent more than a year developing and implementing the current policy.
It is inconceivable that a man with a demonstrated incompetence in managing the small staff of the White House should have any credibility when it comes to making sound personnel decisions that will effect a fighting force of more than 1.8 million men and women.
We recognize this purge for what it is – a discriminatory attack on the people who have volunteered their lives for the defense of the country. It is arbitrary and capricious, a callous and questionable exercise of constitutional authority which is beneath the dignity of a Commander-in-Chief.
We condemn the actions of the White House in initiating this purge. We condemn the disregard that the President has shown to transgender men and women who wear the uniform. We condemn the intent of any person who would make it the mission of United States military to discriminate against the very citizens they are charged to defend. And we condemn the indifference of any elected official who does not now stand up for both military personnel and the LGBT community by opposing this purge.
OutServe-SLDN with our partner Lambda Legal will be immediately filing a lawsuit in federal court to challenge this action."
This is a developing story….a related update to this story is posted here.
Biden calls Club Q owners; community grapples with aftermath
Fallout over the shooting continues as anger mounts at what many in the LGBTQ+ community see as a resurgence of anti-LGBTQ+ hate speech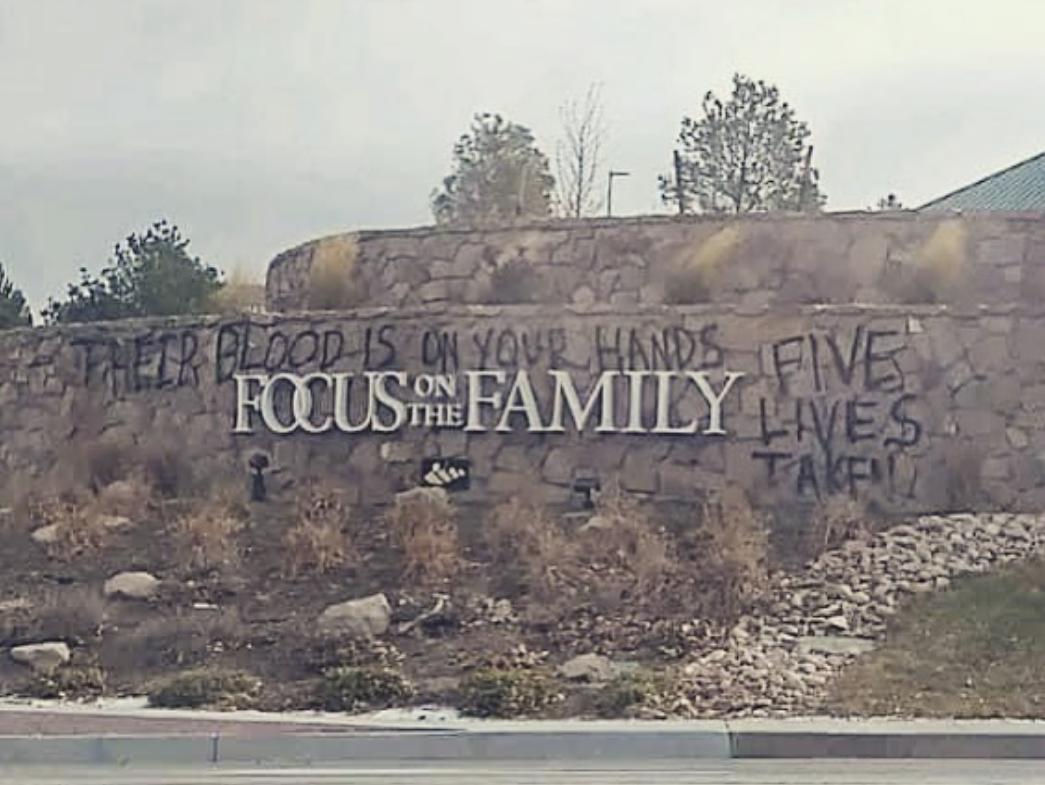 COLORADO SPRINGS – As the LGBTQ+ community continues to mourn the loss of the five people killed in last weekend's mass shooting, focus is now shifting to a reflection of anti-LGBTQ sentiment that has evolved from prejudice to incitement according to Nic Grzecka a co-owner of Club Q.
In an interview with the Associated Press, one of his first since the chaos of the aftermath created by the mass-shooting, Grzecka said he believes the targeting of a drag queen event is connected to the art form being cast in a false light in recent months by right-wing activists and politicians who complain about the "sexualization" or "grooming" of children.
Even though general acceptance of the LGBTQ community has grown, this new dynamic has fostered a dangerous climate, he said.
"It's different to walk down the street holding my boyfriend's hand and getting spit at (as opposed to) a politician relating a drag queen to a groomer of their children," Grzecka said. "I would rather be spit on in the street than the hate get as bad as where we are today."
On Thursday, President Joe Biden spending the Thanksgiving holiday with the First Lady and family members in Nantucket, Massachusetts, called Grzecka and Club Q co-owner Matthew Haynes.
The President and the First Lady offered condolences and reiterated their support for the community as well as their commitment to fighting back against hate and gun violence. They also thanked the two men for the 'incredible contributions they have made and will continue to make to Colorado Springs.'
The president told reporters enroute to Nantucket, reflecting on the mass-shooting at the LGBTQ+ club and then another mass-shooting Tuesday, at a Wal-Mart store when a night manager opened fire in a breakroom in Chesapeake, Va., killing six, and wounding at least half a dozen more, said he has plans to support a bill banning assault rifles during the lame-duck session before the next Congress is seated in January.
"I'm going to do it whenever — I got to make that assessment as I get in and start counting the votes," Biden said
As the memorial outside Club Q grows, more attention is now being focused on the needs of the survivors and others in the LGBTQ + community in Colorado Springs affected by the mass-shooting.
An annual 'Friendsgiving' feast for the members of the LGBTQ+ community unable to spend time with relatives because of their being LGBTQ+ and which was normally held by the owners and staff of Club Q was shifted to a community dinner at the Colorado Springs MCC Church.
In an Instagram post, earlier in the week, Grzecka thanked Colorado Governor Jared Polis, state Attorney General Phil Weiser, Colorado Springs Police Chief Adrian Vasquez and city councilmember Nancy Henjum whose district the LGBTQ+ club is located, "for your hard work to ensure there was a Crisis Center to service the Club Q and Colorado Springs community during the holiday."
Fallout over the shooting continues as anger mounts at what many in the LGBTQ+ community see as targeted hate amplified by a resurgence of anti-LGBTQ+ hate speech online and by right-wing media outlets and far-right figures such as Fox host Tucker Carlson.
Colorado Springs is also home to Focus on the Family, one of the largest anti-LGBTQ+ groups in the United States. The Christian ministry group has opposed same-sex marriage, LGBTQ+ service in any branch of the U.S. armed forces and continues to advocate for the discredited practice of conversion therapy.
Late Thursday person or persons unknown vandalized the sign at the main entrance to the group's headquarters complex. "We went out there to investigate if there was a crime that took place," Colorado Springs Police Department spokesperson Sgt. Jason Ledbetter told the Gazette regarding the overnight incident. "There is no suspect information at this time."
In a Instagram post, Club Q owner Grzecka displayed a picture of the vandalized sign with graffiti spray painted in black reading; "Their blood is on your hands five lives taken."
In his message accompanying the picture, Grzecka noted:
Focus on the Family moved to our city in the 90's, was a large group behind pushing through amendment 2 along with Colorado for family matters. People such as Dr. James Dobson and Will Perkins have spread a nasty, false and hurtful narrative about our LGBT community.
Amendment 2 was passed in 1992, and Colorado Springs ( El Paso county) were the votes to pass the amendment, the same amendment that gave our city the nickname "hate city USA"
Words have consequences and your continuous false narrative about the lgbt community has consequences,
@focusonthefamily this message added to your sign has more truth to it than you may actually be able to understand.
This is not vandalism this is not an attack on Christian's. This message is just that a message that was delivered in a way to ensure you receive it.
@cityofcos, Mayor Suthers when can we meet to discuss how this type of Anti Gay speech, is coming from our own backyard.
The Gazette also reported that people from around the nation are holding in-person and online fundraisers for victims and families of the Club Q mass shooting.
While the state has an official online donation site, the Colorado Healing Fund, a private online drive, also has become one of the largest appeals.
Good Judy Garage in Denver, an LGBTQ business, raised $25,000 in two hours after starting a GoFundMe drive on Sunday. The initial goal was upped to $50,000 and now is at $750,000, as donations continue to pour in. As of Friday, the amount collected was $761,707 raised.
Link to the GoFundMe: https://www.gofundme.com/f/support-for-the-club-q-families-and-survivors.
Focus on the Family headquarters sign vandalized in wake of Club Q shooting https://t.co/VZc3HQTKEy

— KKTV 11 News (@KKTV11News) November 25, 2022