Sec of Defense Mattis' memo: 'Do the right thing' after White House OKs trans military ban
Breaking News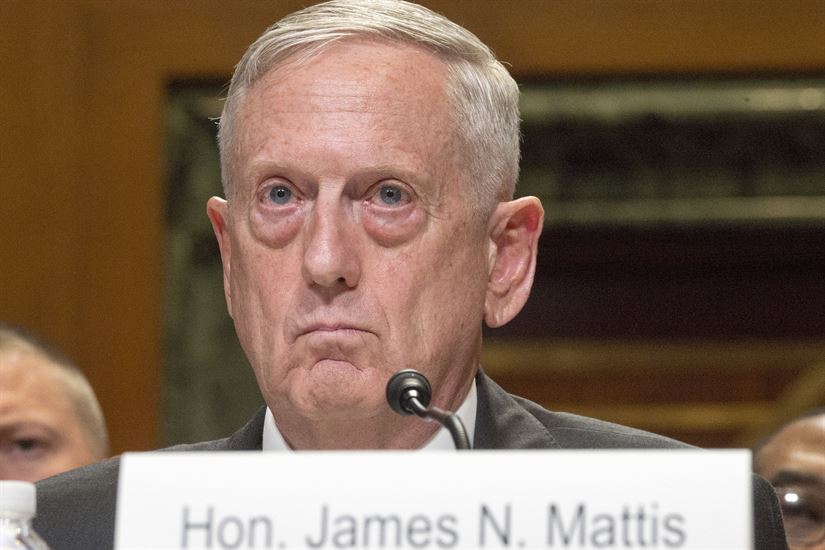 The "Memorandum For All Department of Defense Employees" from Sec. of Defense James Mattis was released around the same time the news broke that the White House Counsel's Office had cleared the new ban on open transgender military service, approved by President Donald Trump. The revised policy is expected to be sent to Mattis for his review and implementation.
Nowhere in the Aug. 4 memo is the word "transgender" mentioned. But since "A Guidance Policy for Open Transgender Service Phase Out" contains no language protecting currently serving transgender servicemembers against harassment, including of those in combat and on foreign bases, it appears Mattis felt it necessary to remind the troops and other Defense Department employees of the high ethical standards expected of U.S. military personnel, setting "an honorable example in all we do."
Using a baseball analogy, Mattis writes: "I expect every member of the Department to play the ethical midfield. I need you to be aggressive and show initiative without running the ethical sidelines, where even one misstep will have you out of bounds. I want our focus to be on the essence of ethical conduct: doing what is right at all times, regardless of the circumstances or whether anyone is watching."
The ethical dilemma is a direct result of the insulting sudden reversal—apparently a political sop by Trump to the Religious Right—of the well-developed 2016 policy announcing the implementation of open service by trans individuals. The plan for trans inclusion included a timeline for rollout and review, as well as guidance on medical issues.
"This policy was crafted through a comprehensive and inclusive process that included the leadership of the Armed Services, medical and personnel experts across the Department, transgender Service members, outside medical experts, advocacy groups, and the RAND Corporation, " says the "Transgender Service Member Policy Implementation Fact Sheet."  "Starting today: Otherwise qualified Service members can no longer be involuntarily separated, discharged, or denied reenlistment or continuation of service solely for being transgender individuals."
And, the 2016 fact sheet said: "Any discrimination against a Service member based on their gender identity is sex discrimination and may be addressed through the Department's equal opportunity channels."
An extrapolation of Mattis' memo suggests that he is not uncomfortable with trans servicemembers getting a lawyer and preparing to fight the ban coming from Trump's White House.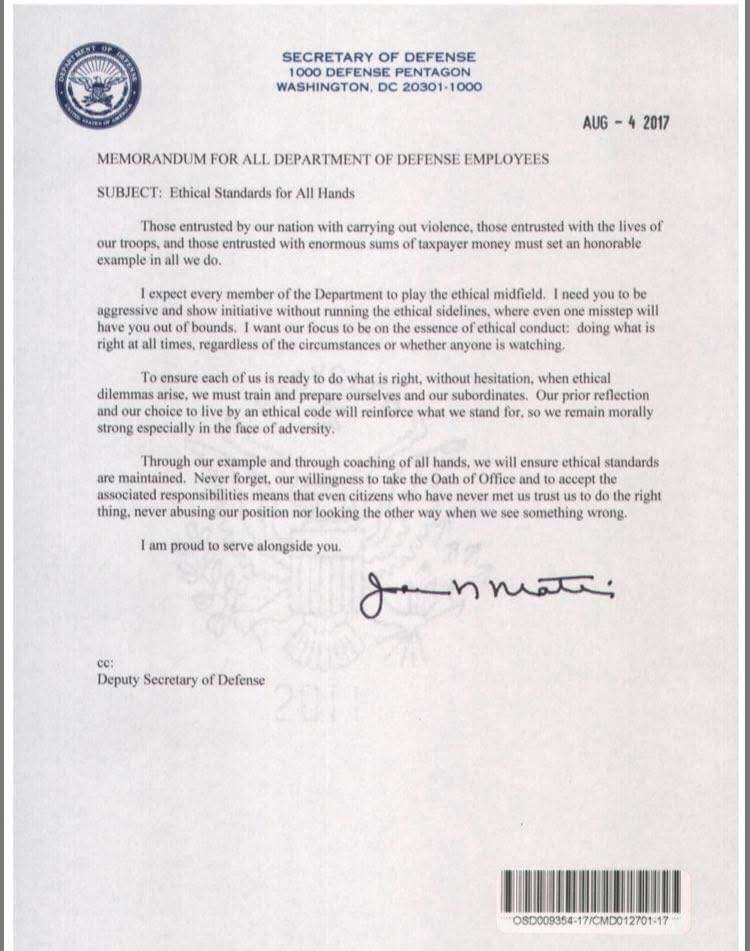 "To ensure each of us is ready to do what is right, without hesitation, when ethical dilemmas arise, we must train and prepare ourselves and our subordinates," says Mattis. "Our prior reflection and our choice to live by an ethical code will reinforce what we stand for, so we remain morally strong especially in the face of adversity."
Mattis' memo in some ways reflects the ethical standards so well articulated by Adm. Mike Mullen, former chair of the Joint Chiefs of Staff, in his appearance before the Senate Armed Services Committee in February 2010, when he argued that gays and lesbians should be allowed to serve openly in America's Armed Forces.
"We have in place a policy that forces young men and women to lie about who they are in order to defend their fellow citizens," Mullen said. "For me, personally, it comes down to integrity: Theirs as an individual, ours as an institution."
In his Aug. 4 memo, Mattis says: "Through our example and through coaching of all hands, we will ensure ethical standards are maintained. Never forget, our willingness to take the Oath of Office and to accept the associated responsibilities means that even citizens who have never met us trust us to do the right thing, never abusing our position nor looking the other way when we see something wrong. I am proud to serve alongside you."
Though Trump said he had discussed the ban with his generals,  Mattis had only been informed of Trump's position just before the infamous tweets on July 26, which blindsided the Joint Chiefs of Staff.
Republican Senators with reputations for caring about the military were shocked by the announcement of the ban.
"There is no reason to force service members who are able to fight, train, and deploy to leave the military — regardless of their gender identity," war hero Sen. John McCain said in a statement.
"We should all be guided by the principle that any American who wants to serve our country and is able to meet the standards should have the opportunity to do so."
"People who are transgender, they don't choose to be transgender — they're born that way — and why should we hold that against them?" Republican Senator Orrin Hatch told MSNBC.
Iowa Senators Ernst and Grassley opposed the proposed ban, too. The Cedar Rapids area TV station KWWL News 7 posted this on their website.
—"Reaction to his tweet was unsurprisingly swift across the country.  In Iowa, Senator Joni Ernst, a 23-year military veteran, says she disagrees with President Trump.  The Des Moines Register reports that Ernst spokesperson, Brook Hougesen, wrote in an email that the senator "believes what is most important is making sure service members can meet the physical training standards, and the willingness to defend our freedoms and way of life." He continued, "[w]hile she believes taxpayers shouldn't cover the costs associated with a gender reassignment surgery, Americans who are qualified and can meet the standards to serve in the military should be afforded that opportunity."
Senator Ernst is the first female combat veteran to serve in the United States Senate. She also served as a lieutenant colonel in the Iowa Army National Guard.
Meanwhile, Senator Chuck Grassley spoke with multiple Iowa reporters during his weekly phone call with them Wednesday afternoon.
"We have certain standards to get in the military: weight standards, education standards, the ability to do a job, those physical capabilities.  And if you're a person – man or woman or any other category you want to name – then you meet those standards, you ought to be able to get in, " Grassley said." —
With Trump on a 17-day vacation and Congress out on their August recess, the fallout for this political maneuver that could dramatically harm the lives and careers of 15,000 transgender servicemembers has fallen to Sec. of Defense Mattis.
Early Saturday morning, Defense Department spokesperson Paul R. Haverstick Jr., LTC USARMY OSD PA (US) told the Washington Blade's Chris Johnson: "There is no new information to report. We will send out an updated statement when we receive guidance."
Lambda Legal and OutServe-SLDN are gearing up for a fight.
"The move to purge transgender military personnel is dishonorable to the thousands of transgender men and women who are serving our country with courage and who are integral parts of our armed services. The safety of all service members – transgender or not – is undermined by a policy like this that distracts from the important missions they have for no valid reason. It is also a slap in the face of the leadership who have worked diligently to develop and implement the current policy which has been in place for more than a year without incident," says transgender military veteran Sasha Buchert, a Staff Attorney at Lambda Legal.
"The tweeted military trans ban has already been condemned by more than 56 retired generals and admirals and a large percentage of Republican and Democratic senators and representatives.  A majority of Americans support allowing transgender troops to serve openly," the statement continues. "This mean-spirited and discriminatory attack on our community is capricious, irrational, and clearly driven by anti-LGBT forces in the administration who care more about harming transgender people than keeping our nation safe. It is clearly unconstitutional. Lambda Legal has a long history of fighting for LGBT service members, and, teaming up with OutServe-SLDN, we're more than ready to fight like hell again. See you in court, President Trump."
Laws against gay sex ruled unconstitutional- but Kansas won't drop ban
A bill pending in the Kansas Legislature would remove language in the state's criminal sodomy law that targets LGBTQ people. Advocates say action is decades past due.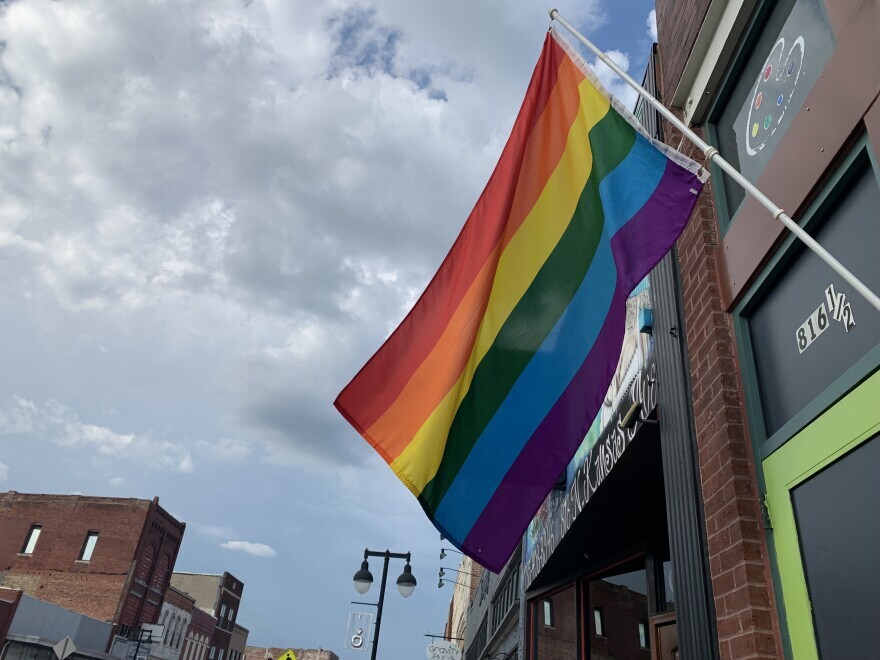 By Blaise Mesa | TOPEKA — Intercourse between same-sex couples technically remains a crime in Kansas even though the provision in state statute was ruled unconstitutional 19 years ago.
Since then, multiple attempts to remove the outdated language have failed.
The latest legislation to change the law has languished in a Statehouse committee without a hearing for over a year.
That bill would remove a line from the Kansas criminal sodomy law that makes sex a crime for "persons who are 16 or more years of age and members of the same sex." The U.S. Supreme Court ruled in Lawrence v. Texas in 2003 that such laws were unconstitutional.
"When it comes to something that's just blatantly unconstitutional, there should be agreement that we follow the law," said the bill's sponsor Rep. John Carmichael, a Wichita Democrat. "We need to repeal it."
The bill doesn't change other portions of the sodomy law, and Carmichael says law enforcement has been supportive of the changes for years, yet nothing has happened.
Rep. Stephen Owens, a Hesston Republican who chairs the committee scrutinizing the latest legislation, said he hadn't reviewed its details or decided whether to hold hearings on the bill. Owens said the committee will deal with other, higher-priority bills first.
The Kansas Bureau of Investigation says nobody has been convicted of same-sex criminal sodomy for at least five years. Still, Thomas Witt, executive director of Equality Kansas, said the provision has been used to discriminate against LGBTQ people even if they weren't convicted.
Witt said Kansans were arrested for same-sex relations even after the Supreme Court's ruling, but the last time he heard that happened was in 2013. The criminal sodomy law also prevented LGBTQ law enforcement officers from being sworn in because violating the statute was a violation of their professional standards. Those standards were later amended to allow LGBTQ officers.
"It is an insult that my life is criminalized," Witt said. "It is a further insult that people in (the Legislature) think it should stay that way."
Justice Horn, vice chair of the LGBTQ Commission of Kansas City, said the laws could also make people leave for cities with better civil rights protections. Horn, who is gay, said that hurts the community by hindering economic development while depriving it of diversity.
"I've thought plenty of times I could uproot and go to a place where I don't have to deal with these issues," Horn said. "I want our kids to grow up, and our youth and the generation coming up to not have to deal with this."
Witt said the issues have subsided, but as long as it remains codified in state statute the issues could quickly become relevant again if the Legislature's opinion of LGBTQ people grows worse, which he said is happening. He pointed to the bill last session that limited how transgender people could play sports as evidence of this.
Sharon Brett, legal director for the American Civil Liberties Union of Kansas, said outdated state laws are common, but anti-LGBTQ laws send a message to people that they aren't welcomed in the state.
"It's a deliberate decision not to amend the code," Brett said, "to get rid of these provisions that have been ruled unconstitutional."
Republican Sam Brownback created the Office of the Repealer when he was governor to remove outdated and unconstitutional statutes, but changes to the criminal sodomy law weren't recommended.
The committee on Corrections and Juvenile Justice, where the bill is bottled up, has a full set of hearings next week. Bills preventing shackling of youth in court, allowing people convicted of felonies to receive food stamps and adding new requirements for officers serving search warrants are currently scheduled for discussion.
"Given the opportunity, we might look at" the legislation to rewrite the state sodomy law, said Owens, the committee chair. "I wouldn't say that is a priority for us to look at this time just because of all the other corrections and juvenile justice matters."
*******************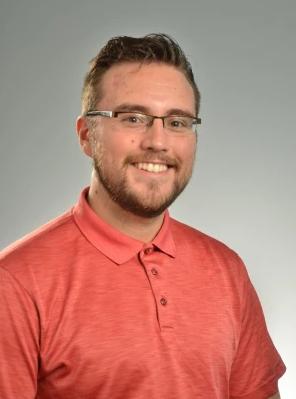 Blaise Mesa is the Social Services and Criminal Justice reporter for The Kansas News Service.
*******************
The preceding article was previously published by The Kansas News Service and is republished by permission.
Supreme Court will hear challenges to affirmative action at Harvard & UNC
Six years ago, a divided court upheld the University of Texas' consideration of race in its undergraduate admissions process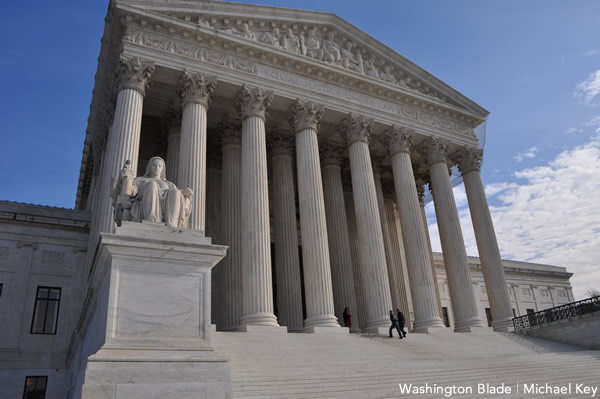 By Amy Howe | WASHINGTON – The Supreme Court on Monday agreed to reconsider the role of race in college admissions. In a brief order, the justices agreed to take up two cases asking them to overrule their landmark 2003 decision in Grutter v. Bollinger, holding that the University of Michigan could consider race as part of its efforts to assemble a diverse student body. The decision to grant review in the two new cases suggests that the court's conservative majority is poised to do just that.
The cases are Students for Fair Admissions v. President & Fellows of Harvard College and Students for Fair Admissions v. University of North Carolina. The court consolidated them for oral argument, and they likely will be argued early in the 2022-23 term, which begins in October.
Six years ago, a divided court upheld the University of Texas' consideration of race in its undergraduate admissions process. Justice Anthony Kennedy wrote for the 4-3 majority in Fisher v. University of Texas, joined by Justices Ruth Bader Ginsburg, Stephen Breyer, and Sonia Sotomayor. The composition of the court has changed significantly since then: Although Justice Elena was recused from the Texas case because she had been involved in it as the solicitor general of the United States, Kennedy retired in 2018 and was replaced by Justice Brett Kavanaugh, while Justice Amy Coney Barrett succeeded Ginsburg, who died in 2020.
It was therefore a much more conservative court that considered the latest petitions asking the justices to revisit the issue. Both petitions arose from long-running lawsuits filed by a group called Students for Fair Admissions. Founded by Edward Blum, a former stockbroker who also backed the challenger in Fisher (as well as the challengers in Shelby County v. Holder, the 2013 case that narrowed the Voting Rights Act), the group describes its mission as helping to "restore colorblind principles to our nation's schools, colleges and universities."
The first case, filed against Harvard University, contends that the university's race-conscious admissions policy discriminates against Asian American applicants. According to the group, Asian Americans are significantly less likely to be admitted than similarly qualified white, Black, or Hispanic applicants. Both the district court and the U.S. Court of Appeals for the 1st Circuit upheld Harvard's policy, prompting SFFA to come to the Supreme Court in February 2021. The group urged the justices to take up the case and overrule Grutter, describing the 2003 ruling as a decision that was "grievously wrong" and now "sustains admissions programs that intentionally discriminate against historically oppressed minorities" – in the past, Jewish students, and now Asian Americans. The group also asked the justices to weigh in on whether Harvard's policy violates Title VI of the federal Civil Rights Act, which bans racial discrimination by entities receiving federal funding.
Harvard told the justices that there is no reason for them to intervene in the dispute. Its policy is consistent with the Supreme Court's precedents, the university stressed, and SFFA's allegations to the contrary rely on a "thoroughly distorted presentation of" the facts in the case. Harvard takes race into account "in a flexible and nonmechanical way" for the benefit of "highly qualified candidates." And there is certainly no reason for the court to "overrule more than 40 years of decisions regarding the limited consideration of race in university admissions," Harvard concluded.
The justices did not act on SFFA's petition immediately. Instead, in June they sought the federal government's views – a maneuver that had the effect of delaying the case's progression. In a brief filed in December, the Biden administration acknowledged that the Trump administration had supported SFFA in the lower courts, but it explained that it had "reexamined the case" and now recommended that the justices deny review.
The second case, filed against the University of North Carolina at Chapel Hill, the state's flagship public university, argues that the university's consideration of race in its undergraduate admissions process violates both Title VI and the Constitution. (Unlike Harvard, UNC is a public university and is therefore covered by the 14th Amendment's guarantee of equal protection.) After a federal district court in North Carolina rejected SFFA's arguments, the group came straight to the Supreme Court, asking the justices to take up the case, alongside the Harvard case, before the U.S. Court of Appeals for the 4th Circuit could rule.
UNC defended its admissions policy in the Supreme Court, telling the justices that it has also implemented programs to increase diversity without considering race – for example, by actively recruiting low-income and first-generation college students. But it concluded, it wrote, that there is no alternative that would create a student body "about as diverse and academically qualified as its holistic, race-conscious admissions process." And although it acknowledged that the question at the center of the case is "indisputably important," it stressed that there was no reason for the Supreme Court to take the "extremely rare" step of bypassing the court of appeals.
The justices considered both cases together at three consecutive conferences – on Jan. 7, Jan. 14, and Jan. 22 – before granting review on Monday and consolidating them.
********************
Amy Howe is the former editor and a reporter for SCOTUSblog and still is a contributor. She primarily writes for her eponymous blog, Howe on the Court.
Before turning to full-time blogging, she served as counsel in over two dozen merits cases at the Supreme Court and argued two cases there.
Amy is a graduate of the University of North Carolina at Chapel Hill and holds a master's degree in Arab Studies and a law degree from Georgetown University.
********************
The preceding article was previously published by SCOTUSBlog and is republished by permission.
Heavy accumulation of snowfall makes clearing it a 'fabulous' effort
Winters in Cleveland can be a dreary time, but now we can hopefully at least look forward to another visit….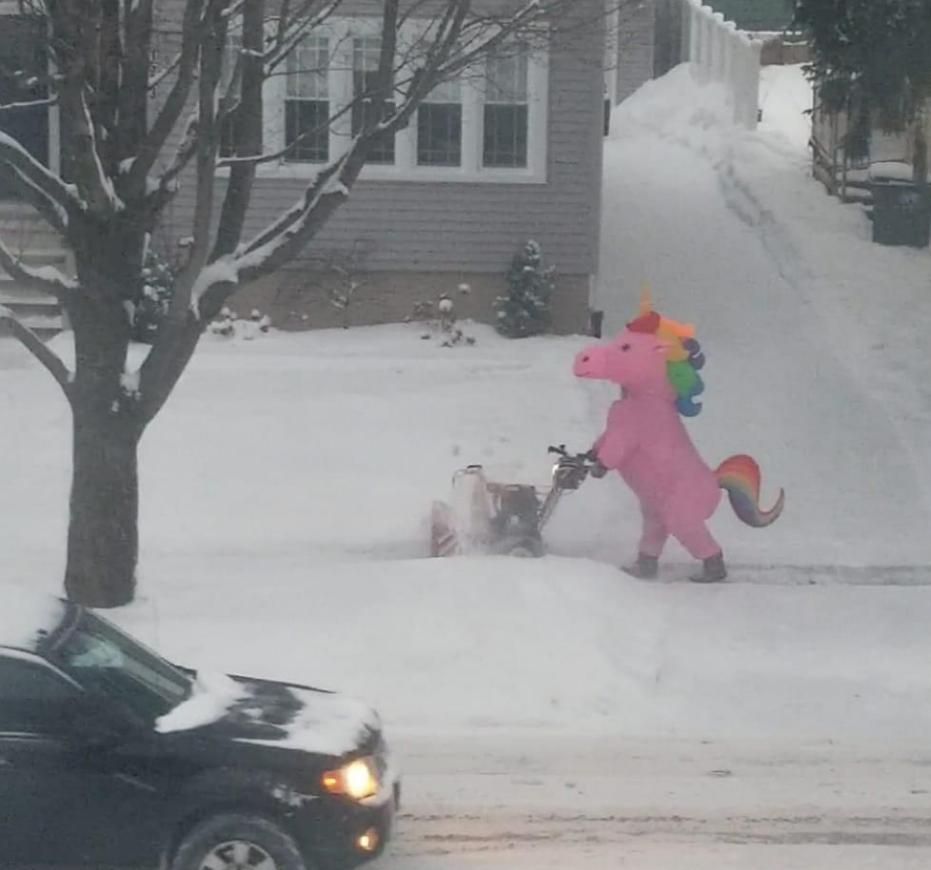 LAKEWOOD, Oh. – As an Arctic air mass moved across the Midwest and into the Northeastern U.S. this past weekend, drawing in precipitation that led to several inches of snow falling with upwards of a foot or more in some areas and temperatures hovering in the teens to mid twenties, residents in this suburban Cleveland city were greeted with the sight of one person apparently untroubled by the weather.
The Plain Dealer/cleveland.com reported that a magical being appeared on Lakewood's Wagar Avenue this weekend, snow blowing the sidewalk after Northeast Ohio got hit with inches of snow on Sunday.
A person dressed in an inflatable unicorn costume grabbed neighbors' attention, working their way down Wagar Avenue, snow blowing the sidewalk for the entire street.
Local Lakewood resident, Bethany Staley took a couple of photos and a video and posted them to the Lakewood Community Facebook group, with the caption "Such an awesome community!!! The Wagar Ave. Unicorn was back this year and just made my night!!! My family and I loved watching him plow on by!!! Thank you, neighbor."
The pictures were then shared on Twitter Sunday by SuzyLeeInCLE aka @WeThePeopleCLE which was then taken viral by appreciative users since its initial posting.
Someone in Lakewood dons a unicorn costume while snow blowing and this is the kind of community I want. pic.twitter.com/yYlfH42jAG

— SuzyLeeInCLE (@WeThePeopleCLE) January 23, 2022
John Corlett replied to the tweet with a photo taken of the unicorn on Christmas Day in 2020.
On Wagar Avenue in Lakewood, here he is on Christmas 2020 pic.twitter.com/lb3cOykMEv

— John Corlett (@CommunitySolsED) January 24, 2022
"I was actually kind of sad when it didn't snow this year on Christmas. I thought we might see him again," Corlett said. "I remember that he even snow-blowed the driveway of someone who lived across the street."
The Plain Dealer/cleveland.com noted; "Winters in Cleveland can be a dreary time, but now we can hopefully at least look forward to another visit from the mystical Lakewood snow-blowing unicorn, the next time it snows."