Sec of Defense Mattis' memo: 'Do the right thing' after White House OKs trans military ban
Breaking News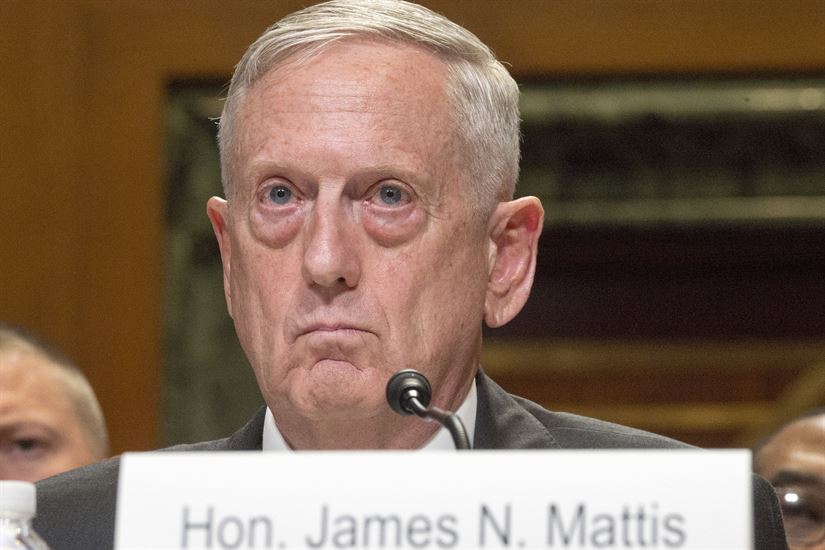 The "Memorandum For All Department of Defense Employees" from Sec. of Defense James Mattis was released around the same time the news broke that the White House Counsel's Office had cleared the new ban on open transgender military service, approved by President Donald Trump. The revised policy is expected to be sent to Mattis for his review and implementation.
Nowhere in the Aug. 4 memo is the word "transgender" mentioned. But since "A Guidance Policy for Open Transgender Service Phase Out" contains no language protecting currently serving transgender servicemembers against harassment, including of those in combat and on foreign bases, it appears Mattis felt it necessary to remind the troops and other Defense Department employees of the high ethical standards expected of U.S. military personnel, setting "an honorable example in all we do."
Using a baseball analogy, Mattis writes: "I expect every member of the Department to play the ethical midfield. I need you to be aggressive and show initiative without running the ethical sidelines, where even one misstep will have you out of bounds. I want our focus to be on the essence of ethical conduct: doing what is right at all times, regardless of the circumstances or whether anyone is watching."
The ethical dilemma is a direct result of the insulting sudden reversal—apparently a political sop by Trump to the Religious Right—of the well-developed 2016 policy announcing the implementation of open service by trans individuals. The plan for trans inclusion included a timeline for rollout and review, as well as guidance on medical issues.
"This policy was crafted through a comprehensive and inclusive process that included the leadership of the Armed Services, medical and personnel experts across the Department, transgender Service members, outside medical experts, advocacy groups, and the RAND Corporation, " says the "Transgender Service Member Policy Implementation Fact Sheet."  "Starting today: Otherwise qualified Service members can no longer be involuntarily separated, discharged, or denied reenlistment or continuation of service solely for being transgender individuals."
And, the 2016 fact sheet said: "Any discrimination against a Service member based on their gender identity is sex discrimination and may be addressed through the Department's equal opportunity channels."
An extrapolation of Mattis' memo suggests that he is not uncomfortable with trans servicemembers getting a lawyer and preparing to fight the ban coming from Trump's White House.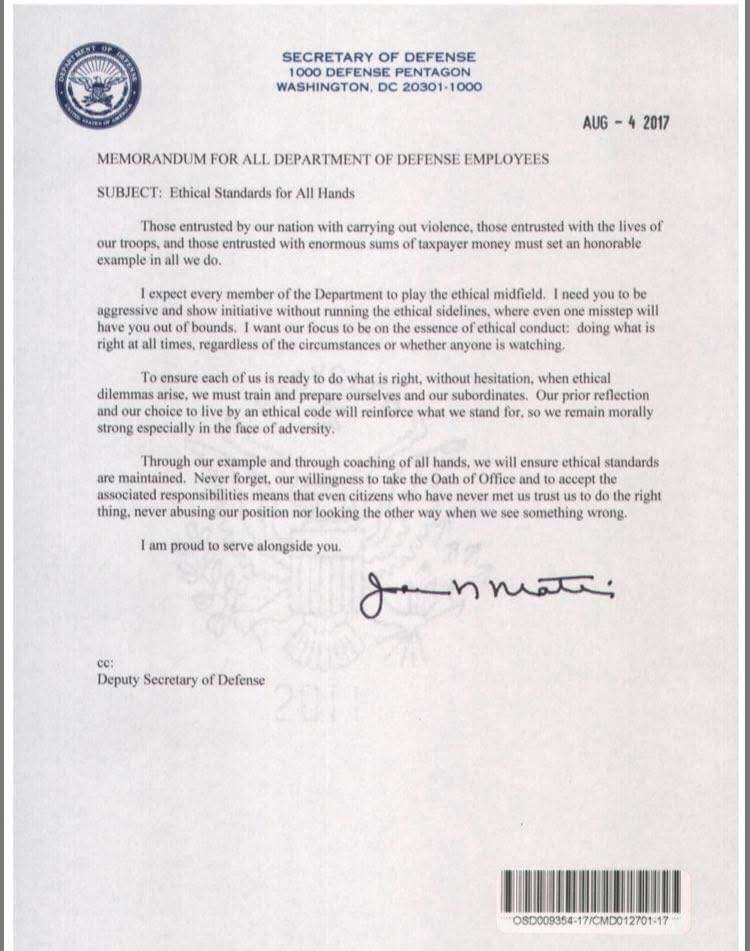 "To ensure each of us is ready to do what is right, without hesitation, when ethical dilemmas arise, we must train and prepare ourselves and our subordinates," says Mattis. "Our prior reflection and our choice to live by an ethical code will reinforce what we stand for, so we remain morally strong especially in the face of adversity."
Mattis' memo in some ways reflects the ethical standards so well articulated by Adm. Mike Mullen, former chair of the Joint Chiefs of Staff, in his appearance before the Senate Armed Services Committee in February 2010, when he argued that gays and lesbians should be allowed to serve openly in America's Armed Forces.
"We have in place a policy that forces young men and women to lie about who they are in order to defend their fellow citizens," Mullen said. "For me, personally, it comes down to integrity: Theirs as an individual, ours as an institution."
In his Aug. 4 memo, Mattis says: "Through our example and through coaching of all hands, we will ensure ethical standards are maintained. Never forget, our willingness to take the Oath of Office and to accept the associated responsibilities means that even citizens who have never met us trust us to do the right thing, never abusing our position nor looking the other way when we see something wrong. I am proud to serve alongside you."
Though Trump said he had discussed the ban with his generals,  Mattis had only been informed of Trump's position just before the infamous tweets on July 26, which blindsided the Joint Chiefs of Staff.
Republican Senators with reputations for caring about the military were shocked by the announcement of the ban.
"There is no reason to force service members who are able to fight, train, and deploy to leave the military — regardless of their gender identity," war hero Sen. John McCain said in a statement.
"We should all be guided by the principle that any American who wants to serve our country and is able to meet the standards should have the opportunity to do so."
"People who are transgender, they don't choose to be transgender — they're born that way — and why should we hold that against them?" Republican Senator Orrin Hatch told MSNBC.
Iowa Senators Ernst and Grassley opposed the proposed ban, too. The Cedar Rapids area TV station KWWL News 7 posted this on their website.
—"Reaction to his tweet was unsurprisingly swift across the country.  In Iowa, Senator Joni Ernst, a 23-year military veteran, says she disagrees with President Trump.  The Des Moines Register reports that Ernst spokesperson, Brook Hougesen, wrote in an email that the senator "believes what is most important is making sure service members can meet the physical training standards, and the willingness to defend our freedoms and way of life." He continued, "[w]hile she believes taxpayers shouldn't cover the costs associated with a gender reassignment surgery, Americans who are qualified and can meet the standards to serve in the military should be afforded that opportunity."
Senator Ernst is the first female combat veteran to serve in the United States Senate. She also served as a lieutenant colonel in the Iowa Army National Guard.
Meanwhile, Senator Chuck Grassley spoke with multiple Iowa reporters during his weekly phone call with them Wednesday afternoon.
"We have certain standards to get in the military: weight standards, education standards, the ability to do a job, those physical capabilities.  And if you're a person – man or woman or any other category you want to name – then you meet those standards, you ought to be able to get in, " Grassley said." —
With Trump on a 17-day vacation and Congress out on their August recess, the fallout for this political maneuver that could dramatically harm the lives and careers of 15,000 transgender servicemembers has fallen to Sec. of Defense Mattis.
Early Saturday morning, Defense Department spokesperson Paul R. Haverstick Jr., LTC USARMY OSD PA (US) told the Washington Blade's Chris Johnson: "There is no new information to report. We will send out an updated statement when we receive guidance."
Lambda Legal and OutServe-SLDN are gearing up for a fight.
"The move to purge transgender military personnel is dishonorable to the thousands of transgender men and women who are serving our country with courage and who are integral parts of our armed services. The safety of all service members – transgender or not – is undermined by a policy like this that distracts from the important missions they have for no valid reason. It is also a slap in the face of the leadership who have worked diligently to develop and implement the current policy which has been in place for more than a year without incident," says transgender military veteran Sasha Buchert, a Staff Attorney at Lambda Legal.
"The tweeted military trans ban has already been condemned by more than 56 retired generals and admirals and a large percentage of Republican and Democratic senators and representatives.  A majority of Americans support allowing transgender troops to serve openly," the statement continues. "This mean-spirited and discriminatory attack on our community is capricious, irrational, and clearly driven by anti-LGBT forces in the administration who care more about harming transgender people than keeping our nation safe. It is clearly unconstitutional. Lambda Legal has a long history of fighting for LGBT service members, and, teaming up with OutServe-SLDN, we're more than ready to fight like hell again. See you in court, President Trump."
Florida's Duval County Public Schools censors LGBTQ visibility
Duval County Public Schools slammed for removing 'Safe Space' stickers by Equality Florida as schools across state return to classes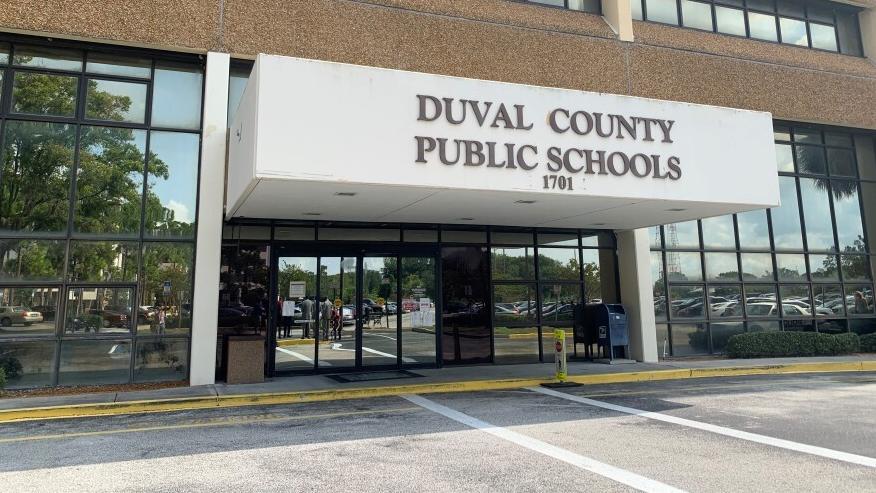 JACKSONVILLE – As Duval County Public School's K-12 students begin their first day of school Monday, they are returning to classrooms that have been stripped bare of visible support for LGBTQ students.
Last week, Duval County Public School's leadership held an emergency meeting with all of the school district's principals in which they were directed to remove all posters, wall decorations, and stickers that support and affirm LGBTQ students, the latest in a wave of what LGBTQ+ advocates say are censorship efforts in the wake of the Don't Say LGBTQ Law (HB 1557) taking effect across the state.
Equality Florida — a statewide civil rights organization focused on the LGBTQ community — published a statement criticizing Duval County Public Schools officials for putting out guidance to principals that advised the removal of the rainbow signage.
"The district's censorship of LGBTQ-inclusive classroom environments sends a dangerous message to young people," said Joe Saunders, Equality Florida Senior Political Director.
"In tearing down rainbow Safe Space stickers and tossing inclusive posters into the trash, Duval County Public Schools is telling students that there is something inherently wrong with LGBTQ people — and telegraphing to LGBTQ youth that they should remain hidden. Despite false assurances from Republican proponents of the Don't Say LGBTQ Law that its scope would be narrow and its impacts limited to grades K-3, we are witnessing sweeping effects of this intentionally-vague policy across the state, with broad censorship of LGBTQ people being applied to every grade level."
The Florida Times-Union newspaper reported Duval Schools officials say the removal is one facet of a district-wide rebrand of its existing "All In For Safe Schools" campaign that will better comply with the new Parental Rights in Education Act, which became law in July. Equality Florida calls the gesture "censorship."
The move from Duval County Public Schools comes as schools across the state grapple with implementing the Don't Say LGBTQ law. Already, the law has resulted in the banning of books and stigmatizing of families in counties across the state. Exactly what advocates say they warned about since the law's inception. This decision by Duval County Public Schools to censor LGBTQ inclusion across the district has angered the community.
It also comes as LGBTQ youth, the very students now seeing their identities scrubbed from Duval classrooms, continue facing higher risks of depression, anxiety, bullying, discrimination, and suicidality than their peers.
A recent study by the Trevor Project showed a staggering majority of LGBTQ youth sharing that recent policy battles like that over HB 1557 and the subsequent impacts have had a negative impact on their mental health.
"We are in the process of rebranding the 'All In for Safe Schools' program," district spokesman Tracy Pierce told the Times-Union. "The purpose of the rebranding is to send a clear message to all students that the support available through the program is open to them and not limited to any specific student population."
"School districts are charged with doing everything in their power to mitigate the harms of HB 1557 and ensure that every student is protected in school and every family is respected. Duval County Public Schools should reverse course and recommit to cultivating an environment that is inclusive of and celebrates all students," said Equality Florida's Saunders.
In another circumstance of Florida's newly minted 'Don't Say Gay' law's negative impact, last month a 12-min training video aimed at teaching middle and high school students how to prevent bullying and support their LGBTQ+ peers in Duval County Public Schools has been removed from student access.
Jacksonville Today journalist Claire Heddles reported at the time that besides the video, the district planned to dramatically reduce a LGBTQ+ support guide.
The video is now inaccessible and, in response to questions from Jacksonville Today, Duval Schools District spokesperson Tracy Pierce said, "The materials you referenced have been removed for legal review to ensure the content complies with recent state legislation."
CMS, HHS pledge 'prevent anti-Trans policies taking effect' in Florida
"Attempts to restrict, challenge, or falsely characterize this potentially lifesaving care as abuse is dangerous"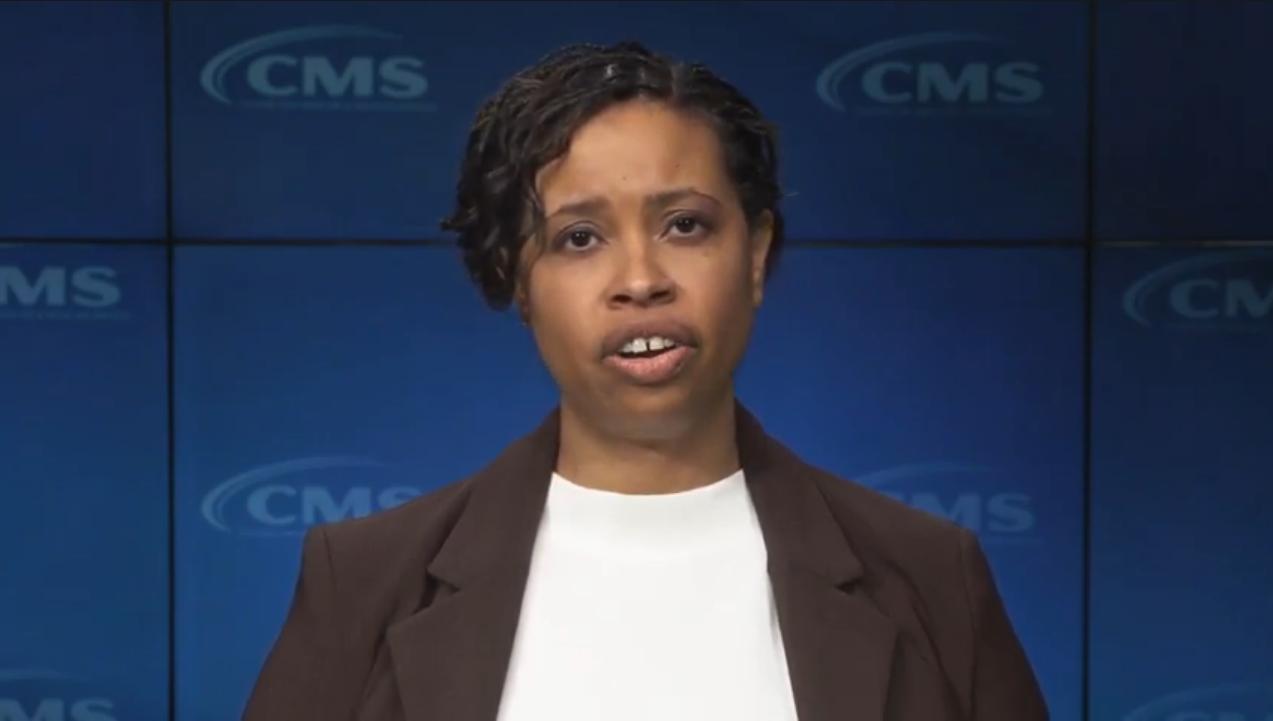 WASHINGTON – After Florida's Agency for Health Care Administration (AHCA) signaled its plans to stop Medicaid reimbursements for transgender related healthcare last week, U.S. federal health officials expressed concerns with the move in an exclusive statement to The Los Angeles Blade. 
The U.S. Centers for Medicare & Medicaid Services (CMS) and the U.S. Department of Health and Human Service's (HHS) Office of Civil Rights (OCR) pledged they would "continue to do everything within our authority to protect Medicaid beneficiaries' access to care and prevent discriminatory policies from taking effect."
Pursuant to AHCA's announcement of the new rules, coverage exemptions would be carved out of the state's Medicaid plans for health treatments like puberty blockers, hormone therapies, or surgical procedures for gender dysphoria.
Florida will join other conservative states that have moved in recent years to prohibit or restrict access to transgender healthcare, particularly for young people. In May, the Texas Supreme Court ruled the state could weaponize its Child Protective Services to investigate parents for child abuse for giving their transgender children medically approved health treatments.
In March, the HHS's OCR issued a Notice and Guidance on Gender Affirming Care, Civil Rights, and Patient Privacy, writing: "Attempts to restrict, challenge, or falsely characterize this potentially lifesaving care as abuse is dangerous. Such attempts block parents from making critical health care decisions for their children, create a chilling effect on health care providers who are necessary to provide care for these youth, and ultimately negatively impact the health and well-being of transgender and gender nonconforming youth.
In May, OCR announced Title IX's rules prohibiting discrimination on the basis of sex includes sexual orientation and gender identity, with HHS Secretary Xavier Becerra writing, ""Fear of discrimination can lead individuals to forgo care, which can have serious negative health consequences. It is the position of the Department of Health and Human Services that everyone – including LGBTQ people – should be able to access health care, free from discrimination or interference, period."
Shortly after the news in Florida broke on Thursday, the LGBTQ+ legal advocacy organization Lambda Legal told The Blade, "We are exploring all possible avenues for challenging this discriminatory rulemaking."
The American Academy of Pediatrics (AAP) and its Florida Chapter (FCAAP) also shared a statement with The Blade condemning the state's "interference with the physician-patient relationship and its prohibition of this vital care."
Michigan AG Nessel joins coalition opposing Florida's 'Don't Say Gay' law
"Non-inclusive educational environments have severe negative health impacts on LGBTQ+ students, resulting in increased mental health issues"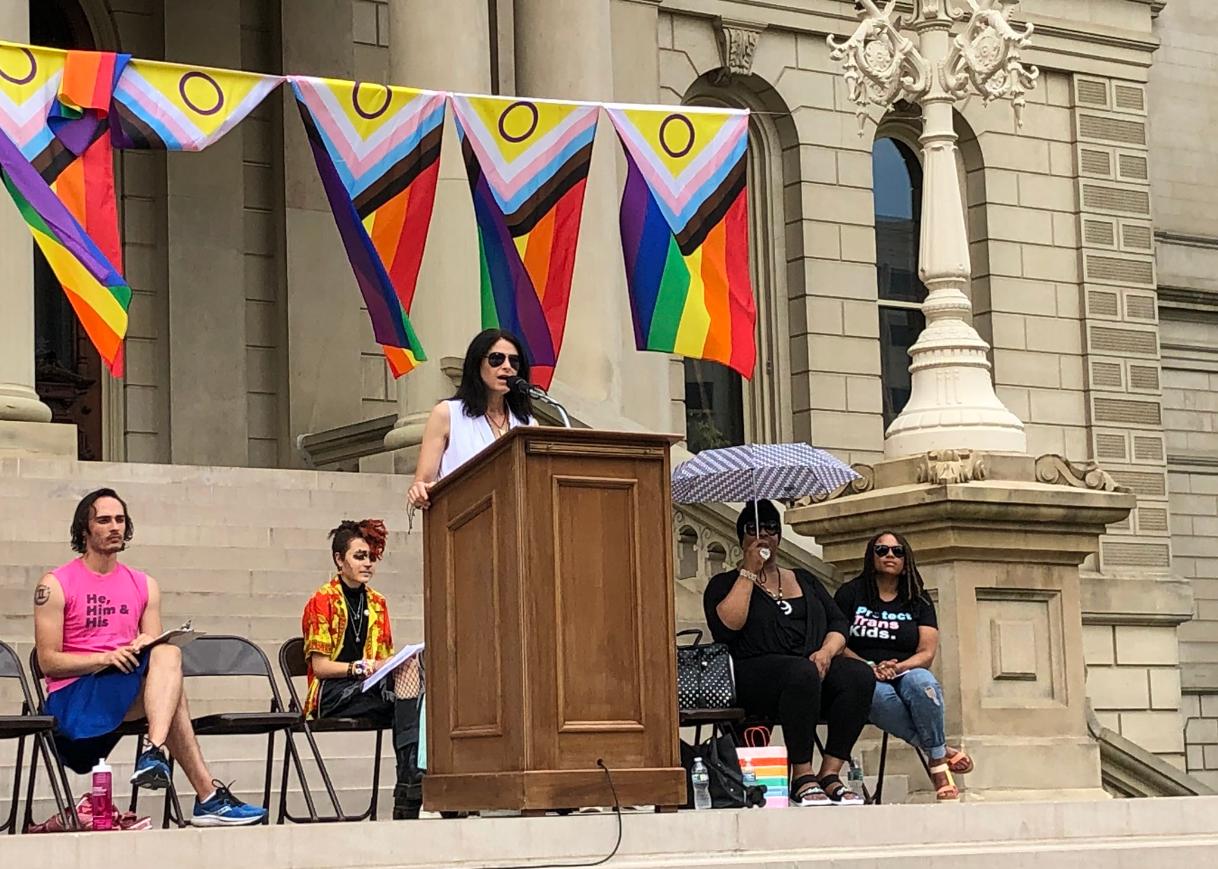 By Jon King | LANSING – Michigan Attorney General Dana Nessel has joined a coalition of 16 attorneys general from across the country in filing an amicus brief opposing Florida's "Parental Rights in Education Act," otherwise known as the "Don't Say Gay" law.
Nessel, a Democrat who is Michigan's first openly gay top statewide official, says that the law, which prevents classroom discussion of sexual orientation or gender identity, poses a serious threat to LGBTQ+ students who she says are particularly vulnerable to discrimination.
"This bill is an affront not just to educators, but also to LGBTQ+ students, especially those who may already be experiencing the stigmatizing effect of their identity at school," Nessel said. "This bill is not motivated by the desire to limit inappropriate content in classrooms. It is meant to have a chilling effect on how educators do their jobs and may also violate the First Amendment rights of students and teachers alike. I gladly join my colleagues on this brief and hope it discourages other states, including Michigan, from considering similar legislation."
The law is being challenged in federal district court by a group of students, parents, teachers and organizations seeking to prevent its enforcement by alleging that it violates, among other things, the Equal Protection Clause and the First Amendment.
The law entirely bans "classroom instruction" on sexual orientation or gender identity in kindergarten through Grade 3 while also requiring the state education agency write new classroom instructions for standards that must be followed by grades four through 12.
Opponents say that because the law does not define many of its key terms, like "classroom instruction," it is forcing Florida teachers to censor themselves out of fear of prosecution. That fear is further compounded by the fact that the law also allows a parent to bring a civil claim against a school district to enforce its prohibitions.
There are two main points in the brief.
"Florida's law is extreme," it states. "Although Florida claims the Act is intended to protect children and preserve parental choice, the attorneys general have curricula in place that allow for age-appropriate discussion of LGBTQ+ issues while respecting parental views on the topic."
"The law is causing significant harms to students, parents, teachers, and other states," claims the brief. "Non-inclusive educational environments have severe negative health impacts on LGBTQ+ students, resulting in increased rates of mental health disorders and suicide attempts. These harms extend to youth not just in Florida, but throughout the country."
Nessel is joining the amicus brief alongside Attorneys General from New Jersey, California, Colorado, Connecticut, Delaware, the District of Columbia, Hawaii, Illinois, Maine, Maryland, Massachusetts, Minnesota, Nevada, New York and Oregon.
*********************
The preceding article was previously published by the Michigan Advance and is republished with permission.
*********************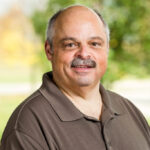 Jon King has been a journalist for more than 35 years. He is the Past President of the Michigan Associated Press Media Editors Association and has been recognized for excellence numerous times, most recently in 2021 with the Best Investigative Story by the Michigan Association of Broadcasters. He is also an adjunct faculty member at Cleary University. Jon and his family live in Howell, where he also serves on the Board of Directors for the Livingston Diversity Council.
*********************
The Michigan Advance is a hard-hitting, nonprofit news site covering politics and policy across the state. We feature in-depth stories, briefs and social media updates, as well as top-notch progressive commentary. The Advance is free of advertising and free to our readers. We wholeheartedly believe that journalists have the biggest impact by reporting close to home, explaining what's happening in our state and communities — and why. Michigan has hundreds fewer reporters than just a couple decades ago. The result is too many stories falling through the cracks.
The Advance is part of States Newsroom, a national 501(c)(3) nonprofit supported by grants and a coalition of donors and readers. The Advance retains editorial independence.