Countdown on the Trump Presidency?
Will Donald Trump double down on racism controversy, resign or be fired through the 25th Amendment?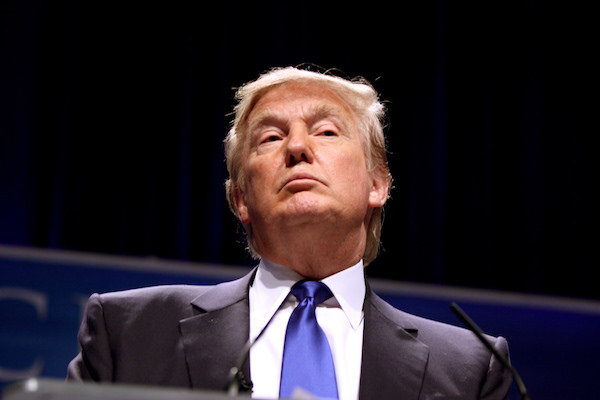 Donald Trump has crossed so many lines of impropriety without suffering any consequences, Americans of good conscience are wondering if the latest outrage of having the President of the United States equate white supremacy, neo-Nazis, and the KKK with anti-racism protesters might finally be an outrage too far. Can US citizens proud of a heritage of freedom and equality digest having a white nationalist and Confederate sympathizer stand as America's moral authority in their name?
Apparently the business leaders who Trump so proudly paraded before cameras and put on commissions to advance American business could either not stomach Trump's unhinged news conference in Trump Towers Tuesday or they heard from their stockholders and consumers—but his two top corporate councils disbanded Wednesday in response to Trump's unvarnished racism.
"Intolerance, racism and violence have absolutely no place in this country and are an affront to core American values," said a statement released by the president's Strategic and Policy Forum.
"We believe the debate over forum participation has become a distraction from our well-intentioned and sincere desire to aid vital policy discussions on how to improve the lives of everyday Americans. As such, the president and we are disbanding the forum."
In response, Trump tweeted: "Rather than putting pressure on the businesspeople of the Manufacturing Council & Strategy & Policy Forum, I am ending both. Thank you all!"
Kenneth C. Frazier, the African American chief executive of pharmaceutical Merck, resigned from the manufacturing council on Monday after Trump's tepid reaction to the violent white supremacy-organized demonstrations over the weekend, an outpouring of hate to protest the planned removal of the statue of Confederate Gen. Robert E. Lee. One protester, James Alex Fields, participated in the "Fuck You Faggots" rally before allegedly using a car to mow down counter-protesters, injuring 19 and killing Heather Heyer. Initially, Frazier stood alone but after Trump's news conference, which was supposed to be about infrastructure, veered into a combative, hate-filled exchange with reporters, other corporate leaders left in a hurry, having accomplished nothing.
Trump's news conference was confirmation that he is still the same man who sought and won political attention by exploiting the racist "birther" movement—claiming President Barack Obama was not really born in the US and promising to prove it. Now decent patriotic Americans are trying to figure out how to remove the narcissistic, racist commander-in-chief before he totally cleaves the country in two in a 2017 civil war and gets into a nuclear war with North Korea.
In an unexpected move Wednesday, Vice President Mike Pence was recalled back to Washington from his trip to South America. But while still on foreign soil, Pence said: "I stand with the president." Pence's office said he was flying back early for a meeting with Trump and senior officials at Camp David to discuss the situation in North Korea.
But Trump hates Camp David—fueling speculation that the one-time billionaire president might just have had enough and might resign in order to resume his life and businesses.
Or Trump could be removed through the 25thAmendment that outlines how a transfer of power from president to vice president would occur should the president be deemed incapacitated.
But, Business Insider reports:
—"Under the amendment's fourth stipulation, it would only take 14 people to depose the president — Vice President Mike Pence and 13 of Trump's 24 Cabinet members.
Section IV reads:
"Whenever the Vice President and a majority of either the principal officers of the executive departments or of such other body as Congress may by law provide, transmit to the President pro tempore of the Senate and the Speaker of the House of Representatives their written declaration that the President is unable to discharge the powers and duties of his office, the Vice President shall immediately assume the powers and duties of the office as Acting President." —
What is required is a debate about "reliable facts regarding the president's physical or mental faculties," not personal prejudice," says 25thAmendment co-author John D. Feerick, former dean of Fordham Law School. "If you read the [senate] debates, it's also clear that policy and political differences are not included, unpopularity is not included, poor judgment, incompetence, laziness, or impeachable conduct — none of that, you'll find in the debates in the congressional record, is intended to be covered by Section IV," Feerick said.
"Section IV goes on to say that if two-thirds of both houses of Congress don't vote to uphold the decision and keep the vice president in charge within 21 days, then the powers and duties automatically transfer back to the president. So if the president doesn't want to give up his office, Feerick explained, he doesn't have to if Congress agrees he shouldn't," Business Insider reported.
Perhaps Republican members of Congress should read President Lincoln's Gettysberg Address for inspiration:
"Fourscore and seven years ago our fathers brought forth, upon this continent, a new nation, conceived in liberty and dedicated to the proposition that 'all men are created equal.'
Now we are engaged in a great civil war, testing whether that nation, or any nation so conceived and so dedicated, can long endure. We are met on a great battlefield of that war. We have come to dedicate a portion of it, as a final resting place for those who died here, that the nation might live. This we may, in all propriety do. But in a larger sense, we cannot dedicate, we cannot consecrate, we cannot hallow, this ground. The brave men, living and dead, who struggled here, have hallowed it, far above our poor power to add or detract. The world will little note, nor long remember what we say here; while it can never forget what they did here.
It is rather for us the living, we here be dedicated to the great task remaining before us—that from these honored dead we take increased devotion to that cause for which they here gave the last full measure of devotion—that we here highly resolve that these dead shall not have died in vain, that this nation, under God, shall have a new birth of freedom, and that government of the people, by the people, for the people shall not perish from the earth."
Anti-LGBTQ Kansas lawmaker who assaulted student given probation
In the classroom incident last Spring students recorded videos of the lawmaker talking about suicide, sex, masturbation, God and the Bible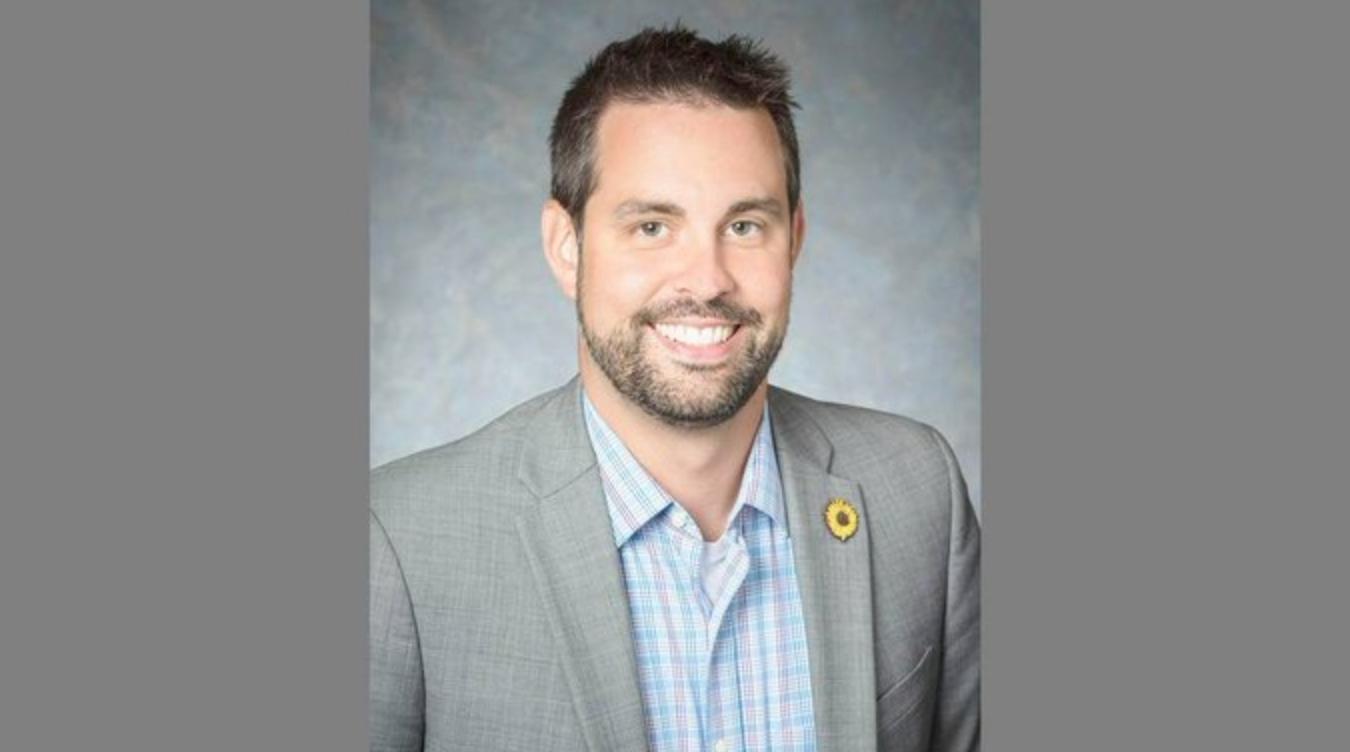 OTTAWA, Ks. – Fourth Judicial Circuit Magistrate Judge Kevin Kimball sentenced Kansas House Representative Mark Samsel, (R- House District 5/Wellsville) to 90 days in jail (suspended) and probation for a year on Monday. Samsel was convicted of assaulting a male student after a physical altercation while he was substitute teaching at the Wellsville High School last April.
Samsel originally faced three misdemeanor battery charges following his arrest in April that involved two male victims, both approximately 16 years old.
The Kansas City reported that during a short hearing conducted over Zoom, Kimball in his ruling ordered that Samsel must apologize to his teenage victims. Samsel is also prohibited from using Twitter, Facebook, Instagram and other social media platforms for personal use. An exception is included to allow social media for political and legislative purposes.
In the classroom incident last Spring that sparked four months of court proceedings according to the Kansas City Star, high school students began recording videos of the lawmaker talking about suicide, sex, masturbation, God and the Bible.
In one video shared with The Star, Samsel tells students about "a sophomore who's tried killing himself three times," adding that it was because "he has two parents and they're both females."
"He's a foster kid. His alternatives in life were having no parents or foster care parents who are gay," Samsel said.
The student videos additionally showed the lawmaker verbally targeting one student and encouraging other students to bully him.
The Star also reported: At one point, Samsel tells the student, "You're about ready to anger me and get the wrath of God. Do you believe me when I tell you that God has been speaking to me?" He then pushes him, and the student runs to the other side of the classroom.
"You should run and scream." In another video, he tells students, "Class, you have permission to kick him in the balls."
Parents told The Star that Samsel "put hands on the student" and allegedly kneed him in the crotch. In a video apparently taken immediately after the incident, the student is shown on the ground. Samsel is standing over him and says, "did it hurt?"
He then asks him why he is about to start crying, pats him on the shoulder and apologizes, and then says he can "go to the nurse, she can check it for you." Samsel addresses another student and says, "do you want to check his nuts for him, please?"
In another video, Samsel is shown telling the student about "distractions from the devil," and then grabs him from behind and lifts him off his feet. In a different clip, he tells the student to go to the office. "You were not following — not my rules — God's rules right now," he tells the student. "You better take a Bible."
"Keep denying God, keep denying God, see how it's going to turn out," he told the student.
NEW: Kansas Rep. Mark Samsel avoids jail time after pleading guilty to reduced charges in case where he was alleged to have kicked a student. He must apologize to victims and can't use social media for personal use#ksleg https://t.co/giVlcJ4YBN

— Jonathan Shorman (@jonshorman) September 13, 2021
Federal appeals court orders Trans professor fired in 2011 reinstated
The Tenth Circuit also rejected Southeastern's cross-appeal in its entirety, citing the Supreme Court's decision in Bostock v. Clayton County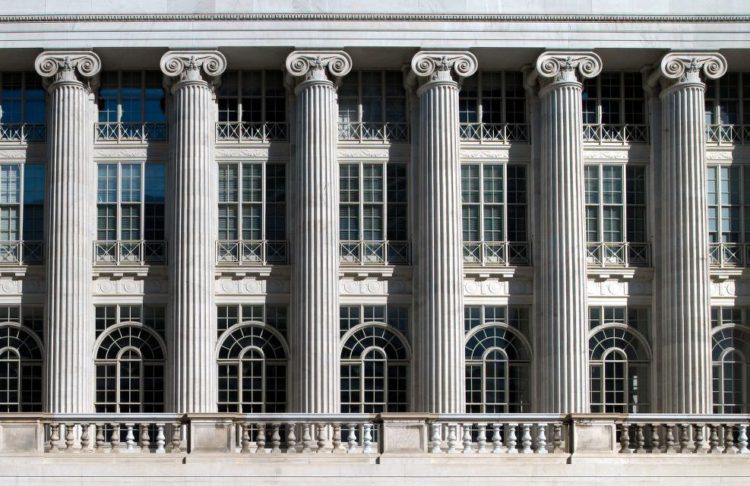 DENVER – The 10th U.S. Circuit Court of Appeals, in a 55-page ruling issued Monday, ordered Southeastern Oklahoma State University located in Durant, Oklahoma to reinstate a Trans professor who was fired over a decade ago.
Douglas N. McMillan, then interim vice president for academic affairs at the university reportedly said that the professor's "lifestyle" offended his Baptist beliefs.
Dr. Rachel Tudor, a 54-year-old Native American member of the Chickasaw Nation, in a statement released after the appellate court's ruling said that [she is] "looking forward to being the first tenured Native American professor in her department in the 100-plus year history of the Native American-serving institution that is Southeastern Oklahoma State University."
The 10th Circuit in its ruling overturned a lower District Court in Oklahoma City that had ruled "reinstatement would not be possible due to alleged hostility between Dr. Tudor and Southeastern."
Tudor worked as a tenure-track professor of English at Southeastern Oklahoma State University between 2004 and 2011. In 2007, she informed Southeastern that she would be transitioning and that her gender identity was female. Following this, she was denied tenure and terminated even though her own students and the English Department supported her tenure application.
In her appeal, Tudor was represented by the Washington D.C. based National Women's Law Center and its private law firm counsel, Erica Lai, who argued for NWLC.
In a recap statement NWLC noted:
The Tenth Circuit also rejected Southeastern's cross-appeal in its entirety, heavily citing the Supreme Court's decision in Bostock v. Clayton County, which overruled previous 10th Circuit precedent and held that discrimination against transgender employees is sex discrimination under Title VII.
After fighting her case in the courts, she won her jury trial on November 20, 2017. Although the jury awarded her $1,165,000, the court both lowered this amount to $300,000 and then awarded her only front-pay wages in an amount of $60,040.77. This front-pay figure was calculated without the court undertaking any meaningful analysis as to her ability to return to a tenure job in English at Southeastern as she wanted, or what amount would make up for her lost future earnings.
[…] Also, courts have made clear that employers may not cite litigation-related hostility as a reason to refuse someone a job. Finally, as the jury found, Dr. Tudor was only denied tenure because of sex discrimination.
Tudor's statement reflected her desire to return to the classroom and press on the Tulsa World reported:
As injurious as the sex discrimination and retaliation were to Dr. Tudor, she did not consider it merely personal. Rather, she was a symbol to those who discriminated against her. They wanted to create an environment where certain views and certain people are punished to create fear and shame instead of self-confidence and opportunity for all.
"They wanted people like Dr. Tudor to be afraid, and to go away. Instead of going away, instead of accepting a settlement — conditioned on never teaching in Oklahoma — she fought for the rights and dignity of her Native and LGBT communities.
"Dr. Tudor would like to thank her allies and colleagues for their support through 10 long years of fighting for justice. She is grateful and honored to be the recipient of their goodwill. She promises to repay their trust by being the best professor she can be."
Anti-LGBTQ extremist Bob Enyart who spread COVID lies- dies from virus
Enyart proudly referred to himself as "America's most popular right-wing, religious fanatic, homophobic, anti-choice talk show host"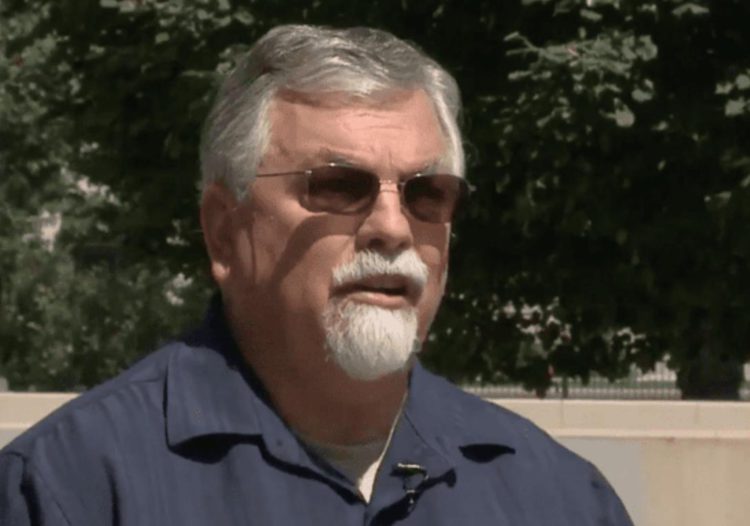 DENVER – The vehemently anti-LGBTQ preacher who made national headlines over his gleefully reading out the obituaries of AIDS victims on his cable television show, while cranking out the song "Another One Bites the Dust" by Queen- whose lead singer, Freddie Mercury, died from that disease, has himself died from complications after contracting COVID-19.
Bob Enyart, 62, who had proudly referred to himself as "America's most popular self-proclaimed right-wing, religious fanatic, homophobic, anti-choice talk show host" and pastor of the Denver Bible Church, died Monday after a short battle with the coronavirus. The news was confirmed by his longtime radio and podcast show co-host Fred Williams in a Facebook post Monday.
Enyart and his second wife Cheryl, had both contracted COVID-19 after refusing to take the vaccine citing pro-life reasons; "Bob and Cheryl Enyart have sworn off taking the Pfizer, Moderna, and Johnson vaccines because, as those firms admit, they tested these three products on the cells of aborted babies," according to a statement in August on Enyart's webpage.
In addition to falsely claiming that the vaccines were developed using fetal tissue, Enyart urged his followers to boycott the vaccines to "further increase social tension and put pressure on the child killers. (Remember, many institutions and celebrities who have been "pro-choice" all along are now also calling to legalize infanticide, what they call after-birth abortion."
In October of 2020, Enyart filed a federal lawsuit in U.S. District Court in Denver asking to overturn the Colorado State Public Health order on facial masks at religious services, as well as rules limiting gatherings to 175 people amid the pandemic.
U.S. District Court Judge Daniel Domenico, who was appointed by President Trump, granted a temporary restraining order against the health order.
Church challenges health department COVID restrictions, echoes Martin Luther's '95 theses' | News | Lifesitenews #covid #fauci https://t.co/817XpHAuiu

— Bob Enyart Live (@BobEnyart) March 3, 2021
A long time radical anti-abortion activists and a spokesperson for the pro-life Colorado Right to Life, Enyart in 2009 along with other antiabortion protesters were jailed over protest at Focus on the Family after the group accused Focus founder James Dobson of not being antiabortion enough.
After attempting to deliver a letter to Focus president James Daly deploring Dobson's endorsement of 2008 Republican presidential nominee John McCain, American Right to Life Action members staged an hour long standoff with ministry security, according to the Colorado Springs Gazette.
In addition to his open hostility towards the LGBTQ community on air, in 2016 protesting the U.S. Supreme Court ruling the previous year that granted same-sex couples the right to marry, the Huffington Post reported that he released a bizarre video as part of the National Organization for Marriage (NOM) boycott of Starbucks, after the coffee-based chain announced its support of same-sex marriage.
As first reported by Good As You blogger Jeremy Hopper, Pastor Bob Enyart of Denver Bible Church purchased a Starbucks coffee before proceeding to dump it down a sewer in protest.
"Jesus Christ said God made us male and female at the beginning of the creation," Enyart proclaims. "Starbucks, in a move that's not wise for eternity and not good for business here and now, has decided to promote homosexual marriage."