Countdown on the Trump Presidency?
Will Donald Trump double down on racism controversy, resign or be fired through the 25th Amendment?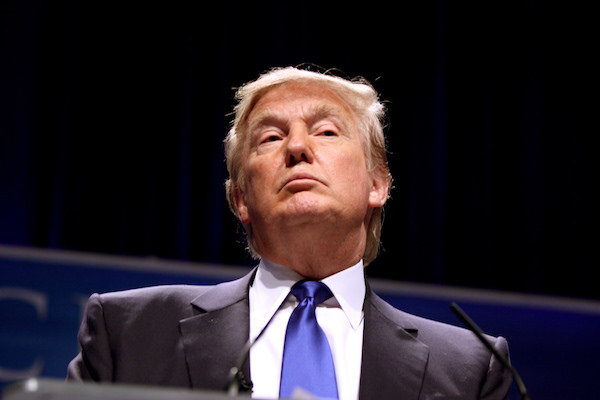 Donald Trump has crossed so many lines of impropriety without suffering any consequences, Americans of good conscience are wondering if the latest outrage of having the President of the United States equate white supremacy, neo-Nazis, and the KKK with anti-racism protesters might finally be an outrage too far. Can US citizens proud of a heritage of freedom and equality digest having a white nationalist and Confederate sympathizer stand as America's moral authority in their name?
Apparently the business leaders who Trump so proudly paraded before cameras and put on commissions to advance American business could either not stomach Trump's unhinged news conference in Trump Towers Tuesday or they heard from their stockholders and consumers—but his two top corporate councils disbanded Wednesday in response to Trump's unvarnished racism.
"Intolerance, racism and violence have absolutely no place in this country and are an affront to core American values," said a statement released by the president's Strategic and Policy Forum.
"We believe the debate over forum participation has become a distraction from our well-intentioned and sincere desire to aid vital policy discussions on how to improve the lives of everyday Americans. As such, the president and we are disbanding the forum."
In response, Trump tweeted: "Rather than putting pressure on the businesspeople of the Manufacturing Council & Strategy & Policy Forum, I am ending both. Thank you all!"
Kenneth C. Frazier, the African American chief executive of pharmaceutical Merck, resigned from the manufacturing council on Monday after Trump's tepid reaction to the violent white supremacy-organized demonstrations over the weekend, an outpouring of hate to protest the planned removal of the statue of Confederate Gen. Robert E. Lee. One protester, James Alex Fields, participated in the "Fuck You Faggots" rally before allegedly using a car to mow down counter-protesters, injuring 19 and killing Heather Heyer. Initially, Frazier stood alone but after Trump's news conference, which was supposed to be about infrastructure, veered into a combative, hate-filled exchange with reporters, other corporate leaders left in a hurry, having accomplished nothing.
Trump's news conference was confirmation that he is still the same man who sought and won political attention by exploiting the racist "birther" movement—claiming President Barack Obama was not really born in the US and promising to prove it. Now decent patriotic Americans are trying to figure out how to remove the narcissistic, racist commander-in-chief before he totally cleaves the country in two in a 2017 civil war and gets into a nuclear war with North Korea.
In an unexpected move Wednesday, Vice President Mike Pence was recalled back to Washington from his trip to South America. But while still on foreign soil, Pence said: "I stand with the president." Pence's office said he was flying back early for a meeting with Trump and senior officials at Camp David to discuss the situation in North Korea.
But Trump hates Camp David—fueling speculation that the one-time billionaire president might just have had enough and might resign in order to resume his life and businesses.
Or Trump could be removed through the 25thAmendment that outlines how a transfer of power from president to vice president would occur should the president be deemed incapacitated.
But, Business Insider reports:
—"Under the amendment's fourth stipulation, it would only take 14 people to depose the president — Vice President Mike Pence and 13 of Trump's 24 Cabinet members.
Section IV reads:
"Whenever the Vice President and a majority of either the principal officers of the executive departments or of such other body as Congress may by law provide, transmit to the President pro tempore of the Senate and the Speaker of the House of Representatives their written declaration that the President is unable to discharge the powers and duties of his office, the Vice President shall immediately assume the powers and duties of the office as Acting President." —
What is required is a debate about "reliable facts regarding the president's physical or mental faculties," not personal prejudice," says 25thAmendment co-author John D. Feerick, former dean of Fordham Law School. "If you read the [senate] debates, it's also clear that policy and political differences are not included, unpopularity is not included, poor judgment, incompetence, laziness, or impeachable conduct — none of that, you'll find in the debates in the congressional record, is intended to be covered by Section IV," Feerick said.
"Section IV goes on to say that if two-thirds of both houses of Congress don't vote to uphold the decision and keep the vice president in charge within 21 days, then the powers and duties automatically transfer back to the president. So if the president doesn't want to give up his office, Feerick explained, he doesn't have to if Congress agrees he shouldn't," Business Insider reported.
Perhaps Republican members of Congress should read President Lincoln's Gettysberg Address for inspiration:
"Fourscore and seven years ago our fathers brought forth, upon this continent, a new nation, conceived in liberty and dedicated to the proposition that 'all men are created equal.'
Now we are engaged in a great civil war, testing whether that nation, or any nation so conceived and so dedicated, can long endure. We are met on a great battlefield of that war. We have come to dedicate a portion of it, as a final resting place for those who died here, that the nation might live. This we may, in all propriety do. But in a larger sense, we cannot dedicate, we cannot consecrate, we cannot hallow, this ground. The brave men, living and dead, who struggled here, have hallowed it, far above our poor power to add or detract. The world will little note, nor long remember what we say here; while it can never forget what they did here.
It is rather for us the living, we here be dedicated to the great task remaining before us—that from these honored dead we take increased devotion to that cause for which they here gave the last full measure of devotion—that we here highly resolve that these dead shall not have died in vain, that this nation, under God, shall have a new birth of freedom, and that government of the people, by the people, for the people shall not perish from the earth."
Michigan teacher walks off job & resigns after told to remove Pride flag
"To me, the flag represents love and inclusion for everybody, not just whoever is of the LGBTQIA+ community"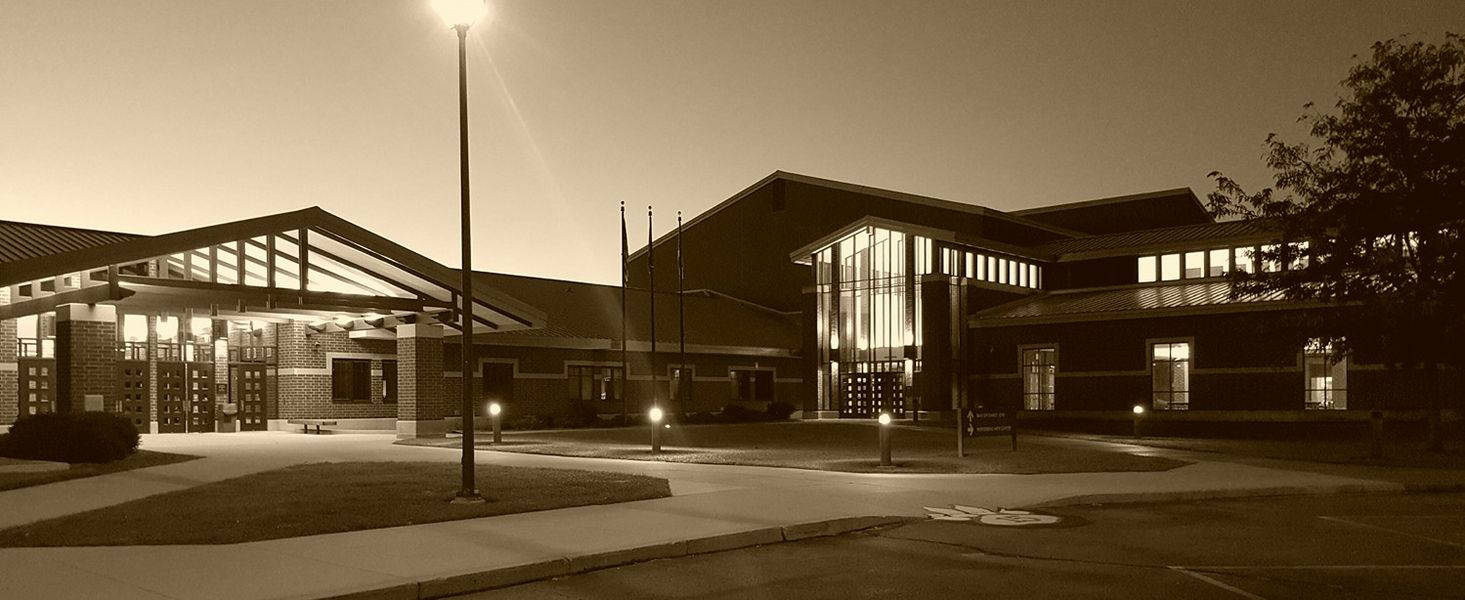 THREE RIVERS, Mi. – A middle school health teacher walked off the job Nov. 22, then resigned after the school district's administration ordered LGBTQ+ Pride flags removed from classrooms.
Russell Ball, who identifies as a member of the LGBTQ+ community, told local media outlets that "The rumors kind of floating around is that one or two parents that complained about the flags being in the classroom."
"To me, the flag represents love and inclusion for everybody, not just whoever is of the LGBTQIA+ community," Ball said during an interview last week with NBC News affiliate WOOD TV 8 on Grand Rapids. "I felt very disheartened and saddened. The students losing that representation throughout the classrooms really hurt, losing my own representation in the classroom really hurt. It was just something I was not prepared to do."
He told NBC 8 that, combined with burnout, caused him to resign from his position as a health teacher.
"It all comes down to having some open communication and building understanding that we're not out to vilify anybody, but we are here and we do exist," he said.
In a statement posted on its website, the school district's Interim Superintendent Nikki Nash said officials were notified by what he referred to as an "an external party," Nov. 18. According to Nash, the person questioned information shared within the school day, which also included an inquiry of the Gay Straight Alliance after-school club and pride flags within Three Rivers Middle School classrooms.
"We continue to work with the district's legal firm and board of education to ensure we are providing a safe learning environment for all students," the statement continued. "There is a board meeting on December 6th."
Attorneys representing the district did not reply Tuesday to multiple requests for comment.
Comments on the school district's Facebook page reflected anger over its decision, with one person writing; "It is disappointing Three Rivers Community Schools has decided to kick protections and support for LGBTQ+ students to the curb for some undisclosed reason. The district claims protection for all students but somehow figured LGBTQ+ students don't fit in that category for all students and are now willing to show the students and their support network of teachers to the door."
Virginia Tech Co. burns LGBTQ poster at company party- then apologizes
"I'm mortified that our event was interpreted in this way," said Nate Reynolds, the founder and partner of Hypershift Technologies LLC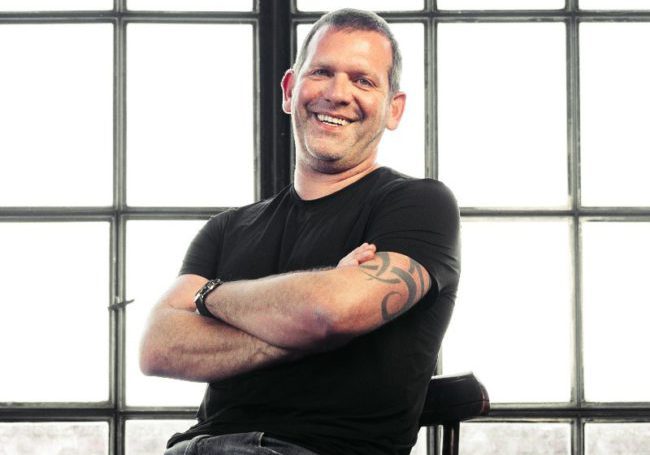 ASHBURN, Va. – The owner of a Virginia technology company that hosted a private Veterans Day party on the grounds of an Ashburn, Va., brewery in which a company employee used a flame-throwing device to ignite a rainbow flag poster said the selection of the poster was a mistake and he and his company have no ill will toward the LGBTQ community.
A customer of the Old Ox Brewery in Ashburn, where the incident took place on its outdoor grounds, made a video of the incident with his cell phone and sent a copy of the video to the Blade.
The video, which includes an audio recording, shows a man using a hand-held flame-throwing device to ignite the rainbow poster, which was hanging from a cable and appeared to be mounted on cardboard or a thin sheet of wood. Bystanders can be heard laughing and cheering as the poster is set on fire.
The poster consisted of a variation of the LGBTQ Pride rainbow flag that included the word "love" configured from an upper white stripe on the rainbow symbol.
The customer who took the video, who has asked not to be identified, thought the decision to set the poster on fire was a sign of disrespect if not hatred toward a longstanding symbol of LGBTQ equality and pride.
Chris Burns, Old Ox Brewery's president, shared that view, telling the Blade he and his staff were "shocked and horrified" when they learned later that a rainbow flag poster had been burned on the brewery's grounds. Burns said Old Ox supports the LGBTQ community and participated in LGBTQ Pride month earlier this year.
He said the company that held the private party paid a fee to hold the event on the brewery's grounds, but the brewery did not know a rainbow poster would be burned.
"I'm mortified that our event was interpreted in this way," said Nate Reynolds, the founder and partner of Hypershift Technologies LLC, the Falls Church, Va.-based technology company that organized the Nov. 11 party at Old Ox Brewery. "I can assure you that ZERO ill-will or offense was meant," Reynolds told the Blade in a Nov. 24 email.
"We held a small private party for a few clients, which included a demonstration of Elon Musk's Boring Company 'Not a Flamethrower,'" he said in his message. He was referring to one of billionaire businessman Elon Musk's companies that specializes in boring through the ground to create tunnels for cars, trains, and other purposes.
"After so many being isolated during COVID, we wanted to have an event that was lighthearted and to some small effect, silly," Reynolds said in his message to the Blade.
According to Reynolds, in thinking about what should be used for "fodder" for the flame-thrower, he went to a Five Below discount store and purchased items such as stuffed animals and posters, including a "Space Jam" movie poster as well as what he thought was a poster of the British rock group The Beatles.
"When I pulled the Beatles poster out of the tube it was instead the 'Love' poster," he said, referring to the rainbow flag poster the Blade asked him about in an earlier email.
"All I focused on was the 'Love' wording and not the rainbow and did not draw the conclusion that the poster was an icon that represents the LGBTQ community," Reynolds said. "It was my own ignorance of not connecting the symbolism of the poster. If I had realized it was a symbol of the LGBTQ community, I would not have used it," he said.
"I feel terrible, and I want to emphasize that I am solely responsible for this mistake – not the Old Ox Brewery," he wrote in his message. "Nobody at Old Ox had anything to do with this activity."
Reynolds added, "Hate has no place in my heart, and I sincerely apologize for any offense that could have been drawn from what I now realize was poor judgement on my part. I simply didn't correlate this poster with the LGBTQ pride symbol."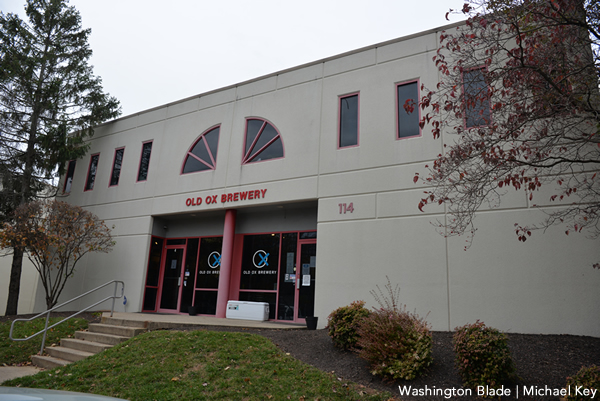 Before Reynolds issued his statement of apology, Burns, the Old Ox Brewery co-owner, told the Blade in an email he was "saddened and upset" over the rainbow poster burning on the grounds of his brewery.
"We do not wish to benefit from this event," he said in his email message. "Therefore, Old Ox is donating 100% of the revenue generated from the private event to GLSEN."
GLSEN is a national LGBTQ advocacy group that focuses on education and support for LGBTQ youth. Burns said Old Ox Brewery also donated proceeds from a Pride month event it organized earlier this year to GLSEN.
LGBTQ activists and organizations contacted by the Blade said they were unfamiliar with the variation of the rainbow flag with the word "love" that was the subject of the poster burning incident. The poster is available for sale at Five Below stores in the D.C. metropolitan area for $5.
Small print writings on the poster show it is produced by Trends International LLC, which describes itself on its website as "the leading publisher and manufacturer of licensed posters, calendars, stickers and social stationery products." The Blade couldn't immediately determine who designed the poster.
The video of the poster burning incident can be viewed here:
New virus variant stokes global alarms, flights banned from South Africa
The variant is classified as a highly transmissible virus of concern, the same category that includes the Delta variant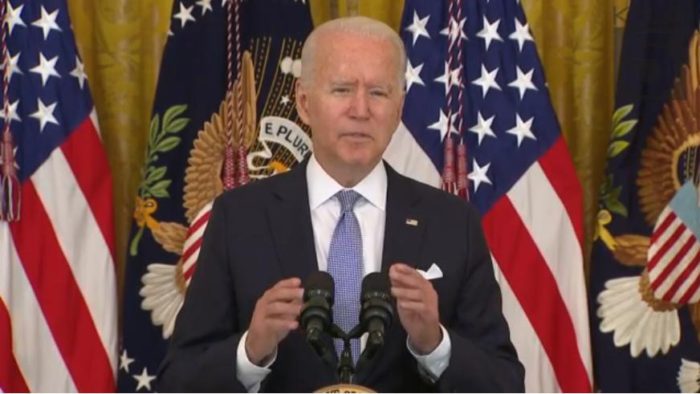 NANTUCKETT, Ma. – The World Health Organization declared a new variant of the mutated coronavirus it named Omicron as a variant of concern Friday. The variant is classified as a highly transmissible virus of concern, the same category that includes the Delta variant, the world's most prevalent.
"This variant has a large number of mutations, some of which are concerning," the WHO said in a statement Friday afternoon.
"Preliminary evidence suggests an increased risk of reinfection with this variant, The number of cases of this variant appears to be increasing in almost all provinces in South Africa. Current SARS-CoV-2 PCR diagnostics continue to detect this variant. Several labs have indicated that for one widely used PCR test, [has shown] this variant has been detected at faster rates than previous surges in infection, suggesting that this variant may have a growth advantage," the WHO noted.
The Omicron variant has already caused countries across Europe and Asia to implement travel restrictions.
President Joe Biden, spending the Thanksgiving Holiday weekend with his family on Nantucket Island, Massachusetts off Cape Cod, on Friday issued a directive ordering additional air travel restrictions from South Africa and seven other countries. These new restrictions will take effect on November 29.
Bloomberg reported that one of Biden's top medical advisers said earlier Friday that officials would act after reviewing scientific data with counterparts in South Africa.
American health officials spoke with their South African counterparts midday New York time on Friday to gather medical and scientific data about the newly discovered variant.
Dr. Anthony Fauci, one of Biden's top health advisers, said they'd use that data in deciding whether to join the European Union, the U.K. and others in restricting travel.
The White House issued the President's statement Friday afternoon:
"This morning I was briefed by my chief medical advisor, Dr. Tony Fauci, and the members of our COVID response team, about the Omicron variant, which is spreading through Southern Africa. As a precautionary measure until we have more information, I am ordering additional air travel restrictions from South Africa and seven other countries. These new restrictions will take effect on November 29. As we move forward, we will continue to be guided by what the science and my medical team advises.

For now, I have two important messages for the American people, and one for the world community.

First, for those Americans who are fully vaccinated against severe COVID illness – fortunately, for the vast majority of our adults — the best way to strengthen your protection is to get a booster shot, as soon as you are eligible. Boosters are approved for all adults over 18, six months past their vaccination and are available at 80,000 locations coast-to-coast. They are safe, free, and convenient. Get your booster shot now, so you can have this additional protection during the holiday season.

Second, for those not yet fully vaccinated: get vaccinated today. This includes both children and adults. America is leading the world in vaccinating children ages 5-11, and has been vaccinating teens for many months now – but we need more Americans in all age groups to get this life-saving protection. If you have not gotten vaccinated, or have not taken your children to get vaccinated, now is the time.

Finally, for the world community: the news about this new variant should make clearer than ever why this pandemic will not end until we have global vaccinations. The United States has already donated more vaccines to other countries than every other country combined. It is time for other countries to match America's speed and generosity.
In addition, I call on the nations gathering next week for the World Trade Organization ministerial meeting to meet the U.S. challenge to waive intellectual property protections for COVID vaccines, so these vaccines can be manufactured globally.  I endorsed this position in April; this news today reiterates the importance of moving on this quickly."
Dr. Fauci Warns Americans To Take New Omicron Variant Seriously