Bannon, Mattis and the fate of the trans military ban
Will the trans military ban become a pawn in a war between Bannon and Trump?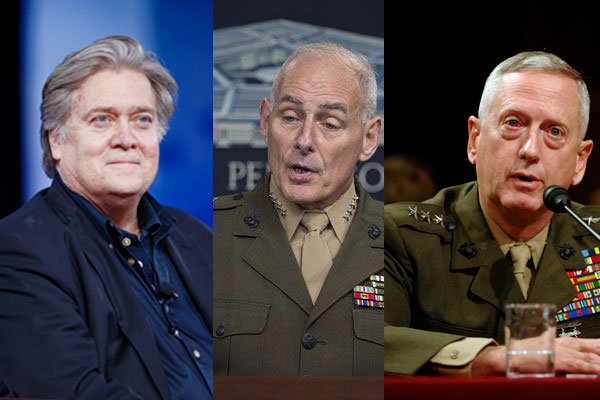 Former White House strategist and Presidential advisor Steve Bannon is out. White House press secretary Sarah Huckabee Sanders issued a statement Friday saying: "White House Chief of Staff John F. Kelly and Steve Bannon have mutually agreed today would be Steve's last day. We are grateful for his service and wish him the best."
Pressure from human rights organizations, including the Human Rights Campaign, had been mounting on the administration to fire populist Bannon after Trump's full-throated defense of white supremacy in the aftermath of violent protests in Charlottesville, Virginia.
"The president, who continues to sow hate and division, clearly did not fire [Steve] Bannon because of his white supremacist views and ties to the so-called 'alt-right,'" Vanita Gupta, president and CEO of The Leadership Conference on Civil and Human Rights said in a statement. "Unless and until the president calls out evil; disavows neo-Nazis, white nationalists, and white supremacists; fires these staffers; and abandons his administration's anti-civil rights agenda, he will continue to have no moral credibility."
What Bannon will do next is fodder for rampant speculation.  Several media outlets have reported that he will return to Breitbart News or he may launch his own media outlet with backing from billionaire Robert Mercer.
Jonathan Swan from Axios reports: "A source familiar with Breitbart's operations told me they would go 'thermonuclear' against 'globalists' that Bannon and his friends believe are ruining the Trump administration, and by extension, America. Watch for Breitbart's Washington Editor Matt Boyle to be a central figure in this war — which has already begun — against White House officials like HR McMaster, Dina Powell, Gary Cohn, and Jared and Ivanka."
Others think Bannon will side-step a war on Trump and only go after the "globalists," which includes the generals: retired four-star Marine Corps general Sec. John F. Kelly, now Trump's chief of staff, who fired him and National Security Advisor Army Lt. General H.R. McMaster, who pushed Bannon off the national security council and the subject of a relentless Breitbart attack.
The tension between McMaster and Bannon got so bad at one point that Sec. of Defense James Mattis had to intervene. Mattis, a retired four star Marine general, has also not escaped Bannon's ire, albeit more subtly, as noted in a surprising interview with the liberal American Prospect magazine.
Bannon, the co-founder and co-editor Robert Kuttner wrote, was in "high spirits" during the interview, asserting that he knew better about trade and military policy in Asia than the professionals. "But what about his internal adversaries, at the departments of State and Defense, who think the United States can enlist Beijing's aid on the North Korean standoff, and at Treasury and the National Economic Council who don't want to mess with the trading system?" Kuttner asked.
"Oh, they're wetting themselves," [Bannon] said, explaining that the Section 301 complaint, which was put on hold when the war of threats with North Korea broke out, was shelved only temporarily, and will be revived in three weeks. As for other cabinet departments, Bannon has big plans to marginalize their influence."
Trump's own fate is also a subject of many questions.  But the latest chaos presumably buys some time before the White House remembers the latest draft of the "Guidance" on Trump's tweeted decision to ban transgender individuals from serving in the American Armed Forces. It is not beyond imagination that the trans ban could become a pawn in a narcissistic battle between Bannon and a weakened president who needs to flex his muscles and orders "his" generals to change the policy forthwith. How might that stand against the backdrop of complaints about Trump's expressed bigotry?
Defense Sec. Mattis has made it clear that he has higher priorities than a disruptive change in military personnel policy. As he noted Thursday at a press briefing with Sec. of State Rex Tillerson and Japanese officials, "In the event of a missile launch towards the territory of Japan, Guam, United States, Korea, we would take immediate, specific actions to take it down."
Mattis and the Joint Chiefs of Staff all spoke out against the forces of racism and bigotry Trump emboldened last Tuesday by proclaiming that "both sides" were at fault for the violence.
And with their tweets, they further confirmed their support for an inclusive military.
"The Army doesn't tolerate racism, extremism, or hatred in our ranks," Army Chief of Staff Gen. Mark Milley tweeted Wednesday. "It's against our Values and everything we've stood for since 1775."
"No place for racial hatred or extremism in @USMC. Our core values of Honor, Courage, and Commitment frame the way Marines live and act," tweeted Marine Commandant Gen. Robert B. Neller.
On Monday, August 14, Mattis made a surprise appearance before reporters where he said he was "saddened" to learn the man accused of mowing down Heather Heyer and 19 others in Charlottesville had served four months in the Army before being discharged. The secretary also took numerous questions on the status of the transgender ban.
Mattis said: "On the service chiefs and the comments after Charlottesville, these are leaders of our diverse armed forces. They simply said the same message that we have lived by for decades and we continue not to serve in the Army, the Navy, the Air Force, the Marine Corps; we serve in the United States Army, United States Navy, et cetera. And in that regard, it's a widely diverse force. We look at E Pluribus Unum on our coins. Out of many, one. They were simply emphasizing on the battlefield we are one team and that's the way we stay." (Transcript here).
The day after Trump tweeted that the military "cannot be burdened with the tremendous medical costs and disruption that transgender in the military would entail," Marine Corps Gen. Joseph Dunford, Chairman of the Joint Chiefs, said the current policy of open service will remain in effect until it is formally replaced. That enabled the trans servicemembers who have been serving openly for 13 months since former Obama Sec. of Defense Ash Carter announced the end of the ban, to continue serving June 2016. Full service, the accessions policy and recruitment were expected to start July 1.
There had been a frantic legislative effort to halt the progress,  lead by anti-LGBT Reps. Duncan Hunter and Vicki Hartzler, which Mattis had quietly helped to head off before the Religious Right worked with Vice President Pence to get Trump to tweet the ban. Their main focus was transgender medical care and deployment ability, which former U.S. Surgeon General and retired Flag and General officers had already studied, concluding that: "With few exceptions, transgender service members are deployable and medically ready." The American Medical Association had also conducted anin-depth analysis and announced that "there is no medically valid reason" for transgender people to be denied the right to serve.
However, in June before the policy was due to take effect, Mattis ordered a six-month review. "I'd come out a short time before [the July start date], unable to answer certain questions from the uniformed leadership, and without the people in my personnel department, the civilian oversight of policy in the military, due to the — you know, the challenges we face trying to get people through the nomination and confirmation process. So I wanted the time to get them in, and to be able to answer those questions."
"Why not let that six months bring back a full review of the policy decision before the president jumps in?" a reporter asked.
The secretary replied: "You all elected — the American people elected the commander in chief. I — they didn't elect me. So the commander in chief in our country and our system of government is elected by the people. He has that authority and responsibility. So that was fully within his responsibility."
Mattis added that he needed accurate data on the total number of serving transgender personnel—a point Politifact made, how-many-people-military-are-transgender/ as well, noting the discrepancy between the Williams Institute study whih cited there were up to 15,000 trans servicemembers and the then-Pentagon-commissioned Rand Study.
Mattis went back and forth with another reporter about the numbers of trans service members from the Rand study and others—"It's up to 7,000" and the low end, "It think it was 2,400, 2,500," the reporter said.
"What does that tell you about the statistic?" asked Mattis. "I cannot find the data to support it right now. So that's why I don't want to sign up for a number that I can find no rigor behind, which is — and — but that's — it is what it is. Whatever the number is, your point is some people have come out."
And "they felt safe to do so," the reporter noted. But now there is a concern about whether they might be kicked out.
"The chairman immediately went out and said everybody just stand fast until we get the direction," Mattis said. "I understand that this is probably more about your suspicion about what could be coming, but the fact is we have received no direction that would indicate any harm to anybody right now."
But will those who are currently serving be able to finish their contracts?
"I'm going to wait, again, until I get the direction from the White House, and then we will study it and come up with what the policy should be. But I'm not willing to sign up for the numbers you just used, and I'm not willing to sign up for the concern any of them have, considering what the chairman said.
I'm not willing to pre — what would it be — prejudge what the study and — will now bring out to the policy," Mattis said.
He expects to get the president's guidance "very soon," the secretary noted. "White House staff is working it. I've got my people over there in the room to give them any military background that they might need, to inform them, but they write their own policy, of course. So we're in a supporting role right now. And I — soon we'll have the — (inaudible) — direction — (inaudible) — to answer your question."
For a story published Wednesday, Stars and Stripes asked Aaron Belkin, director of the Palm Center, http://www.palmcenter.org/who was one of the leaders of the successful effort to repeal the anti-gay and lesbian military policy known as "Don't Ask, Don't Tell," for his reaction.
"Secretary Mattis insulted the troops and violated core military values of honesty and integrity when he implied there are problems with transgender military service," Belkin told Stars and Stripes. Mattis knows, Belkin added, "that all of the research has already been done, and that there is nothing 'complex' or 'complicated' about treating everyone according to the same standards."
A Pentagon official familiar with the ongoing issue of the Defense Department Transgender Service Ban, speaking on condition of anonymity since the official is not authorized to speak on the record, told the Los Angeles Blade that Belkin's statement to the Stars and Stripes reporter "completely misconstrues and mischaracterizes" Mattis' public statements.
"Mr. Belkin seems to forget that Secretary Mattis told reporters that, 'we have received no direction that would indicate any harm to anybody right now.' He [Mattis] also has made it quite clear that the impetus for this latest round swirling around the issue came from the President himself along with certain members of the White House staff."
But trans servicemembers are anxious. "We, as a military, operate on standards. We operate on clear direction and guidance. It's how we do everything," Jennifer Peace, an Army captain, company commander and intelligence officer with a wife and three children, and more than 12 years' service including tours in Iraq and Afghanistan, told Stars and Stripes. "I understand how critical it is to provide clear guidance to soldiers. Now I am worried about my family. I am worried about my future.
I'm worried about my organization because I'm not the only transgender soldier [here]" and her "battle buddies" will be impacted. "There is a lot of anxiety every day," she said. But the previous secretary of defense had studied the issue in depth and concluded, "we are qualified and capable to serve. And I think anything less is a disservice to this nation."
Riley Dosh, the first trans graduate from West Point, told The Los Angeles Blade:
"Secretary Mattis is simply doing whatever he can to ensure readiness of the military. Banning transgender service, especially after its implementation, reduces readiness – he knows this. He will follow the orders given to him, and will duly study the effect transgender service has on the military. Until then, he is quietly avoiding sudden shifts in military policy that the President and some in Congress are proposing."
The truth is—no one knows what's going to happen next, especially considering the shrewd Religious Right activism of Vice President Mike Pence.
New Study: anti-abortion, LGBTQ policies impact state economies
State-level shifts in social & legal rights for women & LGBTQ individuals may have negative impacts on states' economies and workforces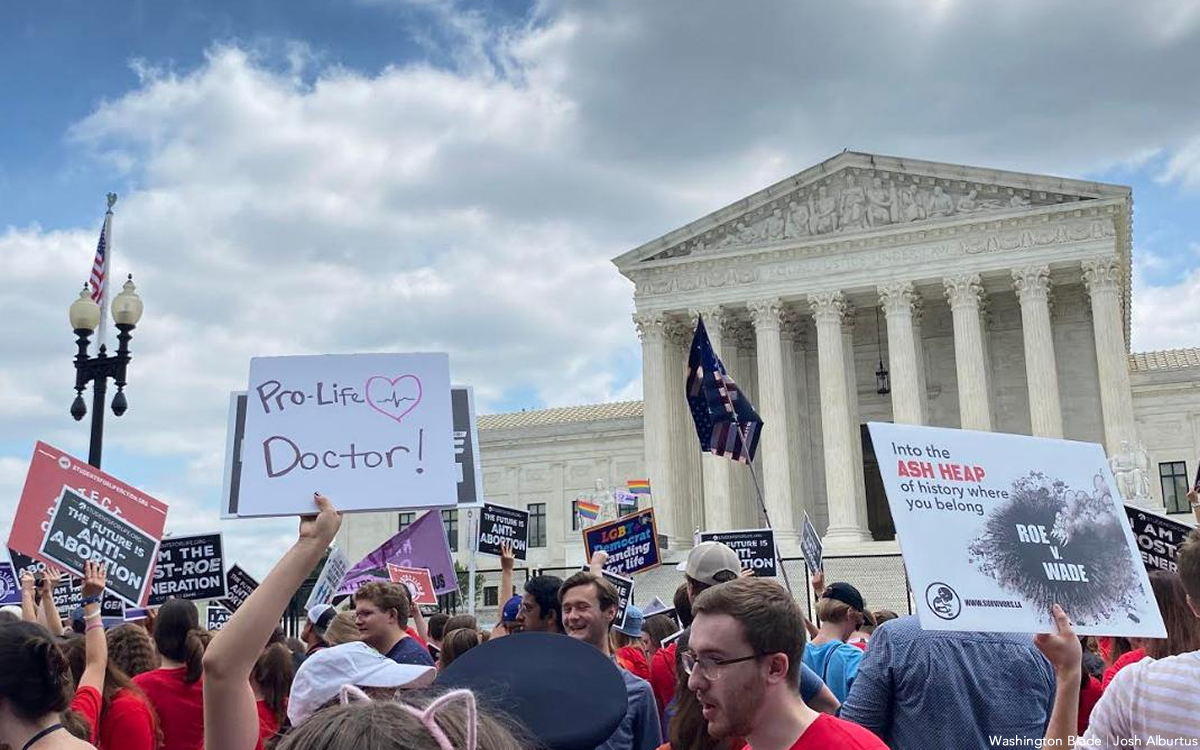 By Bryan Luhn | HOUSTON, Texas – Researchers at the University of Houston say major, state-level shifts in social and legal rights available to women and lesbian, gay, bisexual and transgender (LGBTQ) individuals are affecting interstate migration attitudes and may have negative impacts on states' economies and workforces.
In a study published in Population Research and Policy Review, researchers surveyed more than 1,000 people from varying backgrounds after the U.S. Supreme Court's decision last year that ended the constitutional right to an abortion and assessed their views on the desirability of moving to a state with restrictions on access to abortions, gender-affirming medical care, participation in team sports for transgender individuals, teaching about gender and sexuality in schools, same-sex marriage and protections from employment discrimination based on sexual orientation.
"The majority of people who responded to our survey, regardless of their political orientation, indicated they would be less willing to move to states with these policies or that the policies wouldn't affect their decision to do so," said Amanda Baumle, lead author and sociology professor at UH. "These policies are much more of a deterrent to migration than an incentive."
The study found that women, and their partners, gay men, lesbians and those with LGBT family members may choose to avoid states with policies suggesting an unfriendly political environment. The findings also suggest that those in higher-earning occupations, or those who are invested in work or education opportunities, could be discouraged from moving to states with these policies.
"Migration attitudes provide an important benchmark for understanding how abortion and LGBTQ laws and policies influence opinions about the desirability of states as potential destinations," Baumle said. "If the policies are deterring people from moving to a certain state, there could be negative economic and workforce impacts."
According to The New York Times, 21 states now ban or restrict abortions. In several other states, there is an ongoing legal battle over abortion access. And the American Civil Liberties Union says state legislatures advanced more than 500 anti-LGBTQ bills this year, more than double the number of similar bills introduced last year.
The UH study found most people are averse to moving to states that enacted highly restrictive abortion laws, such as bans on traveling to other states for abortions or policies allowing people to report abortion seekers to authorities. They were the least averse to moving to states with restrictions related to gender-affirming care for children, transgender children playing on sports teams different than their assigned sex at birth and education-related restrictions such as "don't say gay" laws.
"I think that fits in with a lot of prior research that people perceive children as in need of being sheltered from anything that falls outside of the gender binary or heterosexuality," said study co-author Elizabeth Gregory, professor of English and director of Women's Gender and Sexuality Studies at UH. "Something that was somewhat surprising was that restrictions on participation in sports for transgender youth was viewed less negatively for migration and more as a potential draw than any of the other policies."
One of the key takeaways of the study, Baumle says, is that states continuing to enact these laws and policies may do so at considerable risk of diminishing their state's attractiveness, or pull, as a potential migration destination.
"Our findings suggest these restrictive laws and policies have implications for migration attitudes beyond women and LGBTQ individuals," Gregory said. "States, including legislators and business owners, should consider potential social and economic effects of these actions as an important part of their policy deliberations."
***************************************************************************************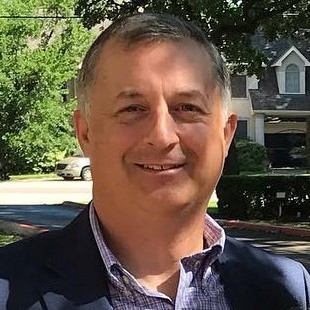 Bryan Luhn is the Interim Director of Media Relations at the University of Houston. Luhn is an award-winning storyteller and content creator.
The preceding piece was previously published by the University of Houston and is republished with permission.